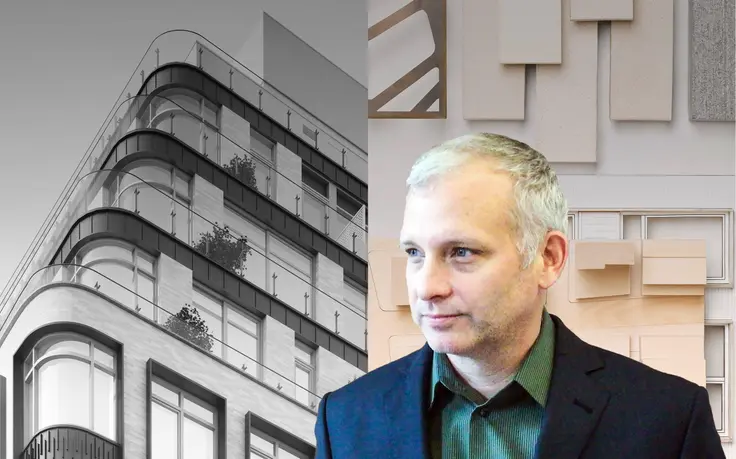 Ed Rawlings, founder of
Rawlings Architects
, is a master of New York City zoning. Although he is not necessarily inspired by zoning, Rawling explains how he uses it as a competitive edge, a way to find alternate opportunities, and how he has created an iterative process faster and more efficient than anyone else to give his firm their edge in the game.
CityRealty spoke with Rawlings and found out how New York City zoning compares to other cities, what he thinks of starchitects designing in cities they don't know, and what type of music he considers his newest project
40 Bleecker Street
most comparable to.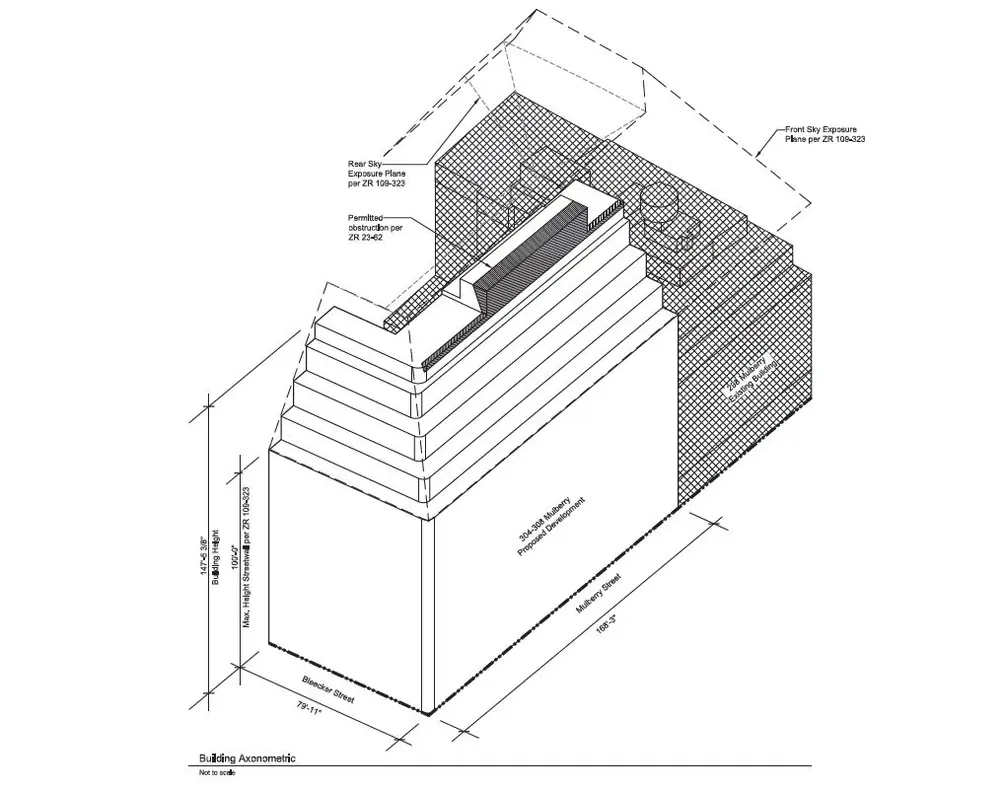 How does New York City's zoning compare to other cities?
ER: New York is really unique in that it was one of the first cities to adopt zoning regulations. In the early 1900s, following the building boom in the Financial District, it was a reaction to what was being created from the perspective of a tall, cavernous streetscape. With the advent of elevators and steel frames, buildings were going as tall as they could. There were no regulations on how tall they could be with the new technology that allowed so much height. The medieval grid in lower Manhattan led to a very strange environment and zoning was a reaction to that. New York is unique in that respect.

Many other cities follow New York City's zoning, which is the most elaborate of any in the world. What is interesting about New York City is that even though it's complicated, our zoning has uniquely Dutch characteristics. If you comply with the zoning regulations, you can build what you want to build as long as it falls within the rules of "as of right" [meaning a building meets all applicable zoning regulations and does not require additional action or approvals] – unless someone is seeking some sort of special exemption. If I am complying with regulations, I can build whatever I want to build. I don't have to satisfy a panel of experts, so to speak. This allows landowners and developers to understand the value of what they have right from the beginning in comparison to other cities that have a design review process which can be very subjective and the owners don't know what they're in for.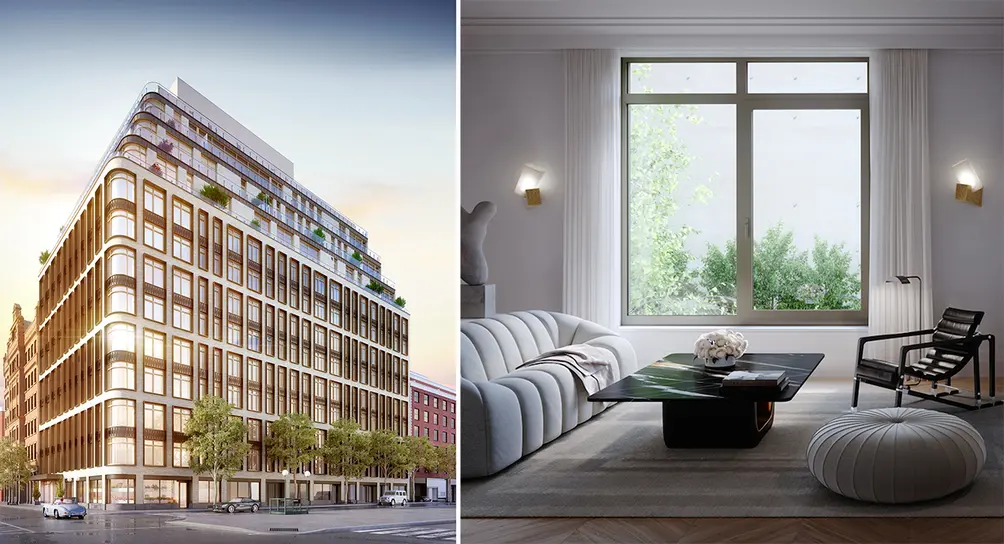 Is this why you are a zoning expert?
ER: It is more of a tactical position on our part to understand zoning. There are many facets of putting a building together. If you understand the rules of the games, you can play a little better than the next guy. This is why we focus on zoning and why we understand it. If you understand the value of every square foot, if you can add an extra square foot or two, you open the parameters for clients, the project, the costs, etc. It's not really that we just love zoning so much [laughs]. Understanding the rules gives us a little bit better position on the field.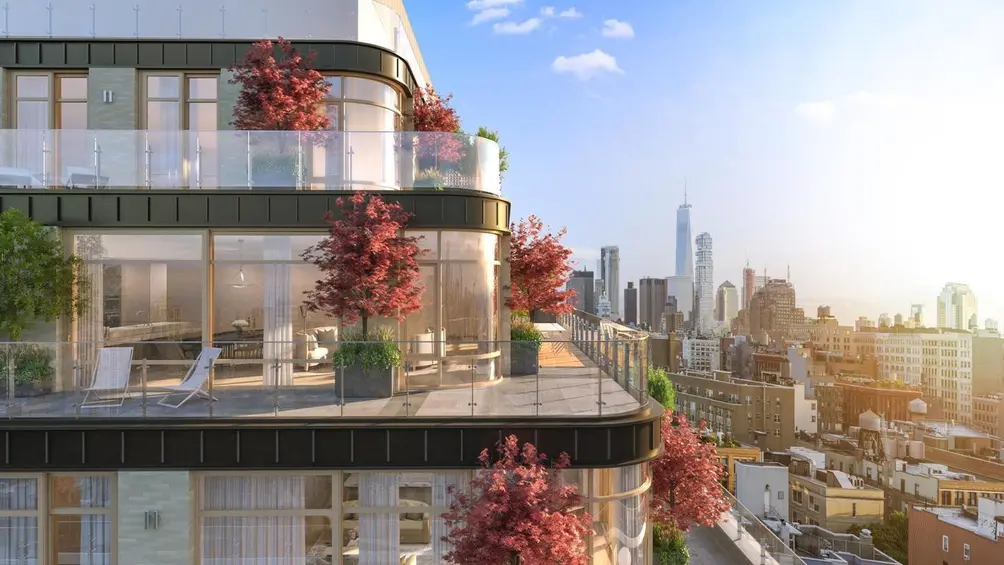 It seems that zoning inspires you instead of constraining you. How did you get to this point?
ER: I wouldn't say it inspires us. It's more practice and familiarity so we know what is allowed and not allowed. We can quickly come to a design solution that is within the realm of those rules. Again, I'd liken it to a sport: if you know the rules better than the next guy, you might be able to play a slightly different game. It's a funny thing, we're trying to produce art and architecture out of a three-volume rule book just for zoning. There is a bit of lawyering in reading rules to find out if there's a way to leverage those rules to our advantage.

40 Bleecker is a good example of this. 40 Bleecker is in a special district in NoHo; the lot straddles two zoning districts that have different rules for moving boundaries. One district had one set of rules and the other had another, in terms of bulk and split lot rules. We discovered that the entire lot could fall into the sub-district that allowed for more square footage, which offered big benefits to the ownership team. It's really important to read the rules carefully from the very beginning. Our approach is not just understanding the zoning, but also the building code, the structural and mechanical specifications, and how to integrate all of these things to produce art.

Zoning affects the overall height and bulk but doesn't affect more time-honored aspects of a building such as scale, proportion, rhythm, and depth of the facade. None of those are prescribed by zoning but it is something we think about all the time. Those are the aspects of the building we really want to embed into the architecture. I don't think of zoning as a constraint, but rather it is an overarching set of rules, which provide an opportunity to find even more opportunities.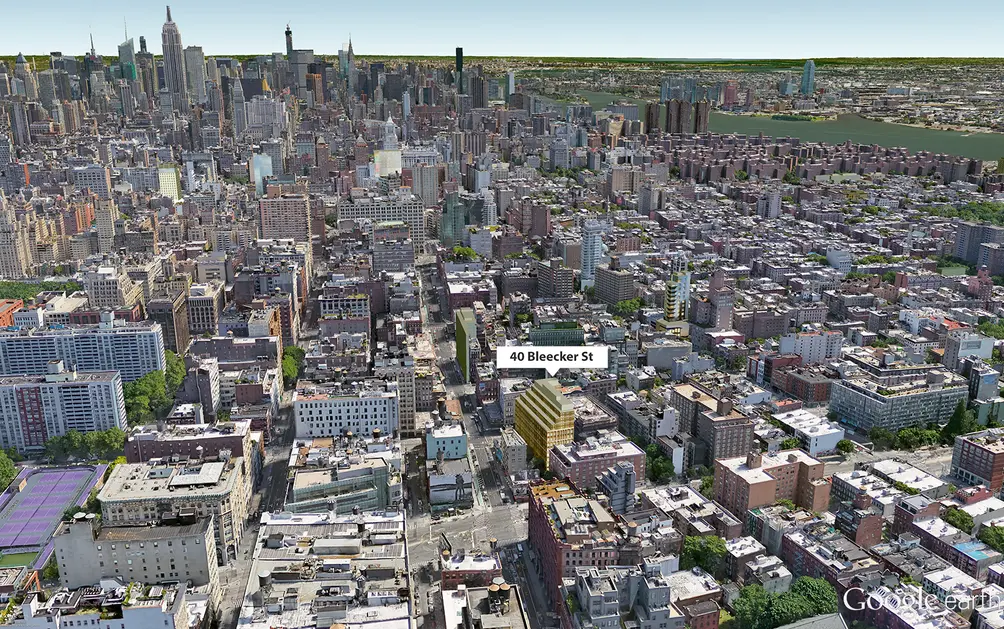 How is zoning changing in the city?
ER: It is getting more and more complex. There are a lot more special districts, like Special Midtown and Special Lower Manhattan. An example of this is the daylight evaluation method in the Special Midtown district. Daylight evaluation is performance-based versus prescriptive, such as Sky Exposure Plane limitations on the height of buildings. It scores the amount of daylight that comes down to the street. Buildings either pass or fail. But it also allows building shapes to be very plastic and architectural. You can modify that space to satisfy the performance of the building as well as the desires within the building itself and what it might look like from the street with a much less prescriptive approach. To my mind, this is the future of zoning.

It's very complicated to plot perspective views from multiple vantage points but we have evolved a way to do it in a quick, iterative fashion. Not many architects know how to do that. We tinker with data and modeling tools to iterate in 30 minutes versus 24 hours. That is the kind of stuff we like to drill down into. How to maximize, study, test and iterate. The quicker you can test, the more you can try multiple ideas. From a genomic approach, we feel it is really important to try multiple times, evaluate and try again. That's where we come from. It's not just about zoning, it's about structural issues, how does the inside work, what does the outside of a building look like? We evaluate it all. It takes a lot of time but if you can figure out how to wire an electrical switch quicker than another electrician, then you can do more switches in one hour. To us, that method of doing something quicker is what we're trying to create. If we can iterate quicker, we can do a better job.
That should be your motto: "we iterate quicker!"
ER: [Laughs]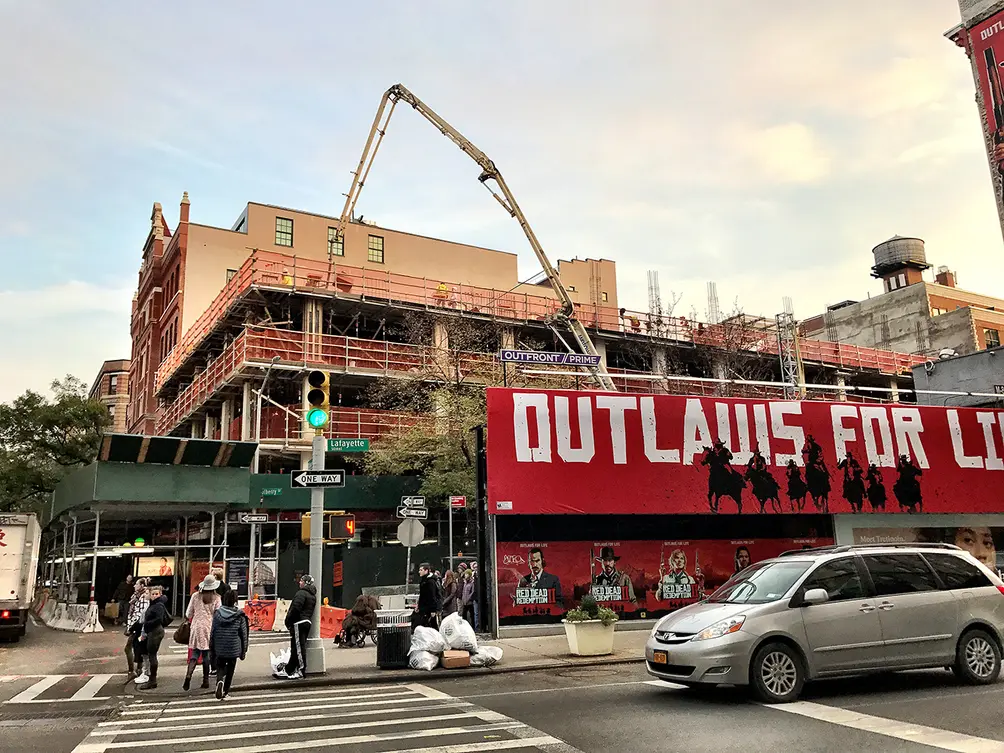 What does 40 Bleecker speak to where you are in your architectural evolution at this specific moment in time? It's beautiful.
ER: We hear a lot of people are really liking the building and what it looks like. Sales are going quite well, if I understand correctly, and the superstructure is just now emerging. We start from multiple perspectives, we start by looking at what zoning allows and limits. And we start by looking at floor plans.

Emery Roth, a prolific 20th century New York architect, worked for many developers and designed buildings throughout Manhattan. His motto was get the floorplans right and figure out the facade after the floorplans are set. There is some merit to that but I don't believe that is the answer. We think it's a little more than that: get floorplans right, look at the outside, see how the outside informs the inside and do they speak to one another.

Again, that falls back to the idea of iterating. For a long time, when we were starting our design of 40 Bleecker, we were trying to find a grid on the outside of the building to impose a regular order of the windows on the plan. We spent a lot of time trying to get the plans to work right, to get the sense of flow walking up to into the building, leaving the street behind, arriving at that apartment entrance, entering the apartment, transitioning from public to private space, the sequence of spaces, all of those things are really important to us. We're thinking about the spatial and experiential qualities of living in the building and seeing the building from the outside. We were trying to find a regular grid on the outside and find the rhythm of the facade but it wasn't working. The floorplan was in opposition to that.
"We spent a lot of time making those transitions smooth and gentle but once you see it, it won't let you go. It's got a slight musical quality to it."
And then we had our Eureka moment for the project. We were not in a landmark district but everything around the building was landmarked. We were sensitive to the building stock around our building, the rhythm and depth, and shadows that play across building. Our Eureka moment was that the facade rhythm doesn't have to be regular spacing. It can pulsate. It can be a subtle reflection of apartments within and behind the facade. This was a real breakthrough for us. It allowed the facade to have more undulation and allowed a pulsing in its rhythm that relates exactly to the spaces behind the facade.

Roth figured out the plans and put the facade on top. We have a real back and forth dialogue between spaces in the building and how they represent themselves outside. The window bays and the rhythm of the bays are proportional to the size of the spaces behind the windows. Larger rooms have larger windows, smaller have smaller. The building is in perspective but if you look at the rhythm of the windows, you will see they are subtly larger and smaller based on what is behind them. You don't necessarily pick up on that right away. We spent a lot of time making those transitions smooth and gentle but once you see it, it won't let you go. It's got a slight musical quality to it.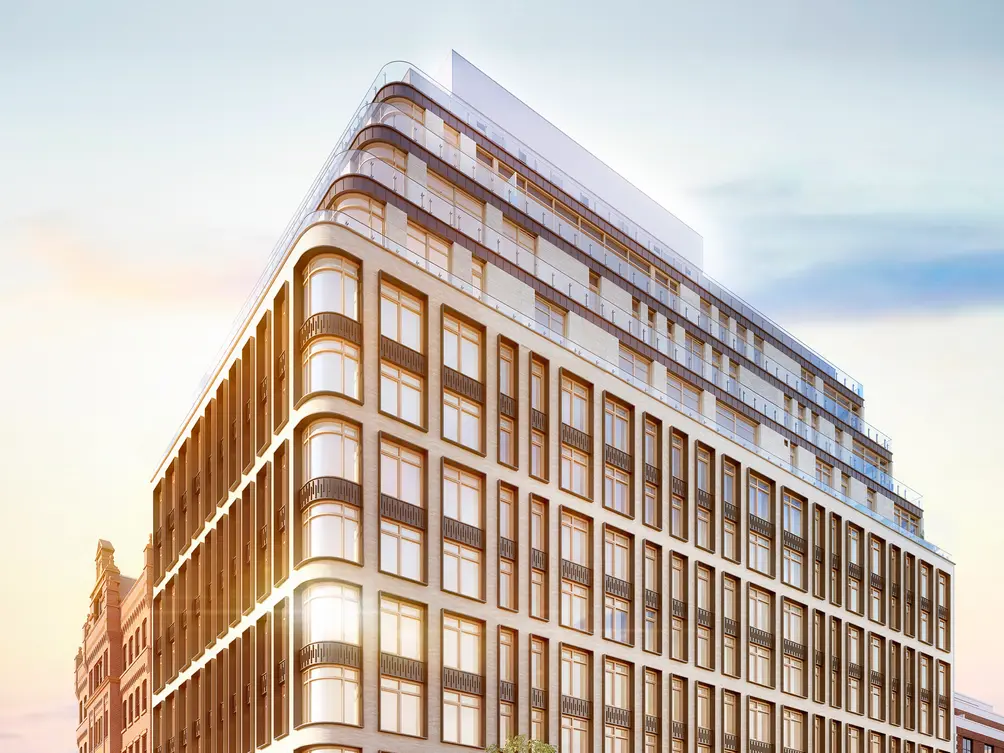 I know your wife is a modern dancer. Do music and dance play into your work?
ER: Architecture and dance are very similar and linked but they are also very different. Movement, dance, music, and architecture are very interrelated.
If 40 Bleecker was music, what kind of music would it be?
ER: My clients might say jazz but I'd say it's more modern classical. I listen to a lot of Philip Glass.
How do you create a timeless effect within strict zoning regulations?
ER: The first thing we do is eschew fashion. We try not to look at the latest thing. Buildings will be there 50 to 100 years so we tend to think of things the building needs and has to do and what components go into that. For us the most effective design move is a move that answers multiple questions simultaneously. If you can put the column in the right place and let that column do something architectural to satisfy the structure, pacemaker and create a beautiful space, to us, using the basic component of building and putting them together in a thoughtful way makes sense. So instead of layering upon it an idea that can be stripped away, we question how we can put it together in an artful way.

We also think about what are the materials of the building and how will they behave over time. What will it look like 10 to 20 years from now? Where does the snow shovel hit the base of the building?
You think of that?
ER: We think of all those sorts of things and try to come together with the design that has a personality and yet does not scream for attention.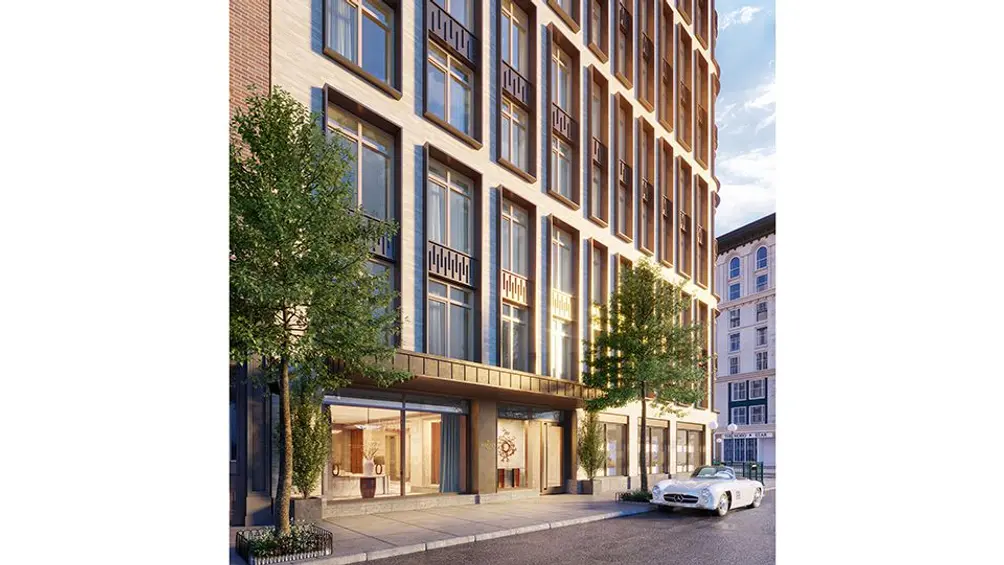 Speaking of such detailed knowledge as where snow shovels hit and zoning regulations, what do you think of starchitects coming into cities and building?
ER: I don't want to denigrate the opportunity to come in with fresh eyes and see something new. I think the value of design in New York City has really blossomed in the last 20 years. In the 80s and 90s, most people didn't really care about architecture that much except for the destruction of Penn Station that lead to the landmarking of buildings and that sort of thing. The Meier towers on the West Side Highway were the first real foray where residential architecture and design were viewed as something of value and viewed as worthwhile. To my mind, that's where it started and really blossomed. There is so much new architecture, like the development of the World Trade site after 9/11, Hudson Yards, the whole reclamation of the waterfront, Brooklyn Bridge Park, and on and on. The city is more livable than ever and architecture and design are becoming valued in a somewhat European way here in New York that it wasn't in the past. I think we're in a great golden age of architecture at this point. As an architect, it's terrific to see so many high-quality buildings. People value the Bowery again, that's incredible!
"The city is more livable than ever and architecture and design are becoming valued in a somewhat European way here in New York that it wasn't in the past. I think we're in a great golden age of architecture at this point."
I think it's great that there are starchitects. Everyone might aspire to be one. The fact that starchitects are stars, even that the word "starchitect" exists, that wasn't even a word years ago. I am critical and lauding of architecture produced by greater known architects and lesser known architects. Rem Koolhaas, Norman Foster, Renzo Piano, Herzog & De Meuron - we look at all of them. Some of their work is really fantastic and some we criticize. I'm sure they would do the same when looking at their own work. And usually, when one of those big architects comes to a new city, they end up teaming up with local people because of the need for local knowledge. It's about creating quality architecture in the city.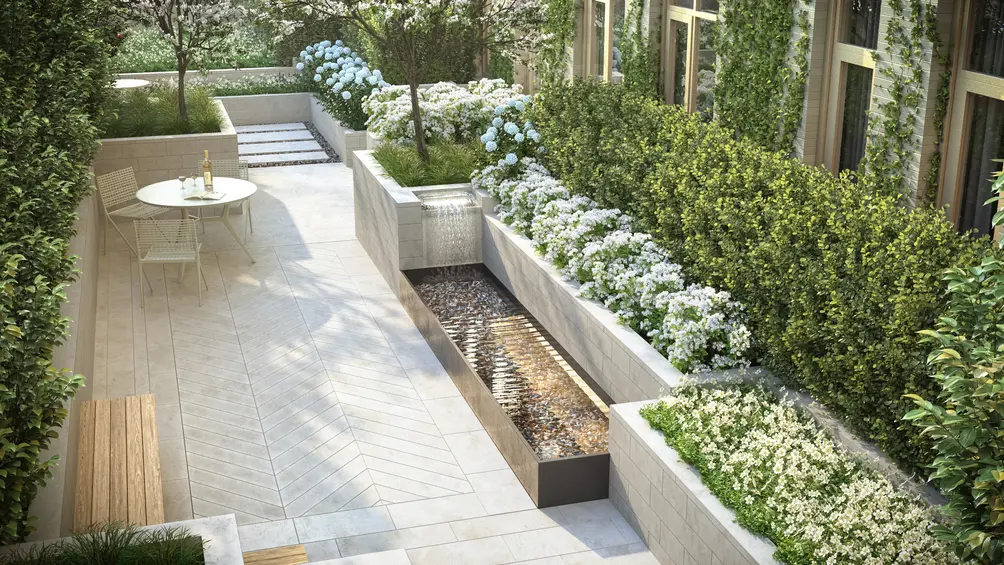 Schedule an Appointment
To tour this property, just complete the information below.
Or call us at (212) 755-5544
Additional Info About the Building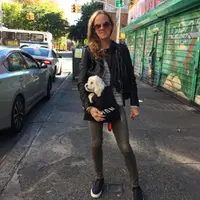 Contributing Writer
Michelle Sinclair Colman
Michelle writes children's books and also writes articles about architecture, design and real estate. Those two passions came together in Michelle's first children's book, "Urban Babies Wear Black." Michelle has a Master's degree in Sociology from the University of Minnesota and a Master's degree in the Cities Program from the London School of Economics.
Book a Tour or get more information about any of these properties
Off Market Listings
Off-Market Listings
Many apartments are sold off-market
without being publicly listed.
Contact us to learn more about off-market listings.
It's quick and easy. And never any obligations.
. I'm only interested in publicly listed properties.