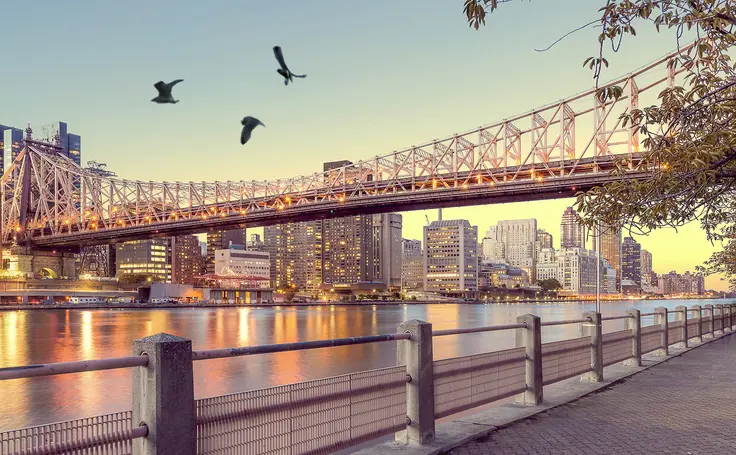 You know those terrifying horror movies when a person is caught in between life and death and someone screams, "don't go towards the light!"? Well, someone needs to give birds that advice. New York City's iconic skyline, which is lit with hundreds of illuminated buildings, is killing tens of thousands of birds that get distracted and cannot resist going toward the light.
According to research by
NYC Audubon
, between 90,000 and 230,000 birds are killed each year when they collide with glassy New York City buildings. The problem is not unique to New York; a
2019 study
found that up to one billion birds die in building collisions each year in the United States. The problem is especially pronounced during migration season, when birds fly through big cities on their way to warmer climes.
Many Audubon societies have asked tall building owners to dim their lights for a few hours a night during the migratory season as a small effort to help confused birds continue on their paths. Typically, they ask building owners to dim their lights and/or draw their blinds from 11 pm until sunrise during the twice-a-year migratory seasons, from mid-March to early June and late August to mid-November. Some cities are more successful than others.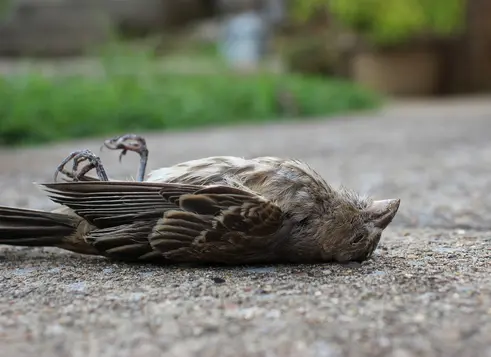 Birds are drawn to light like moths are to flames. The danger of excessive lights causes birds to collide with the buildings and/or the lights can cause birds to circle buildings repeatedly and confuse and exhaust them. Exhausted birds then go to roost in places they shouldn't and this leads to their demise.
Bright lights cause birds to override their intuitive navigational guides, like the earth's magnetic pull, the alignment of planets, etc. Additionally, research has proven that birds cannot see glass. So as the sun sets and lights remain on inside buildings throughout the night, the birds will fly straight into the glass.
According to Dr. Susan Elbin, the
New York City Audubon's
Director of Conservation and an ornithologist who has worked in the field of behavioral ecology and conservation for more than 25 years, not all light is created equal. The light that causes the most confusion to birds is light directed straight up into the sky. Steady beams are worse for birds versus flashing or strobe. In terms of colors, green and blue light are the least distracting color for birds. Yellow and red lights are not great, and white is the worst.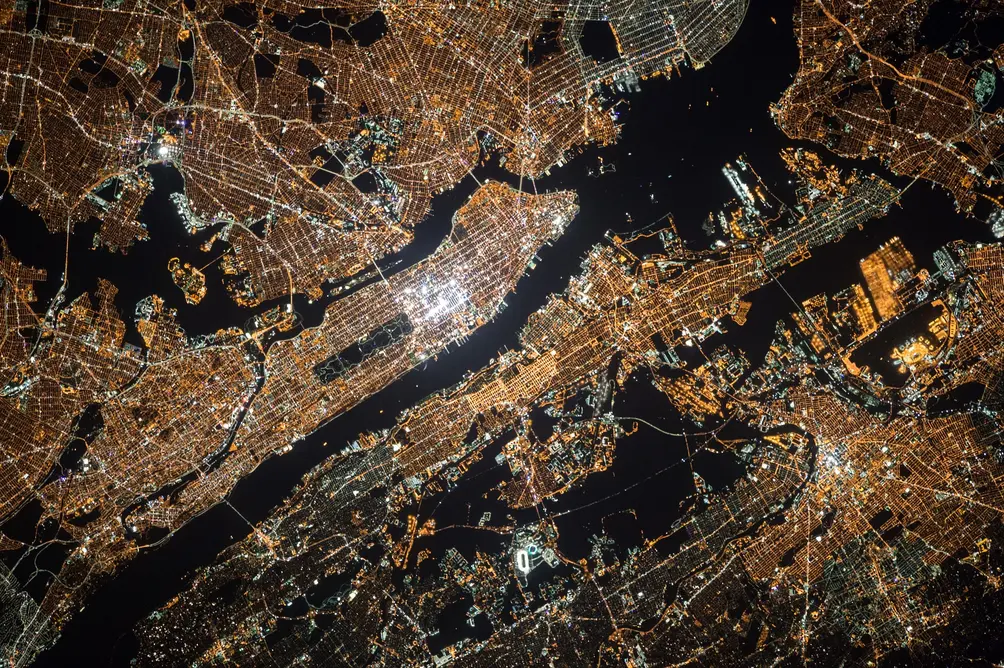 Toronto
and Chicago both seem to be shining brightly by dimming their lights.
Toronto's Fatal Light Awareness Program
(FLAP), with its very sad real-time estimator of bird deaths, was founded 25 years ago. FLAP estimates estimated 1.5 - 2 billion migratory birds are killed across North America as a direct result of human activity. Bird-building collisions are the number one killer. According to Chicago's
Lights Out
program, "Since 1995, Chicago's tall buildings in the Loop have served as an example to the nation as they save 10,000 birds' lives annually by participating in the Lights Out program. In addition to saving migratory birds, building owners have realized direct benefits, including decreased energy and maintenance costs." In downtown Chicago, it is estimated approximately 100 buildings dim their lights between 11 pm and dawn for six months of the year.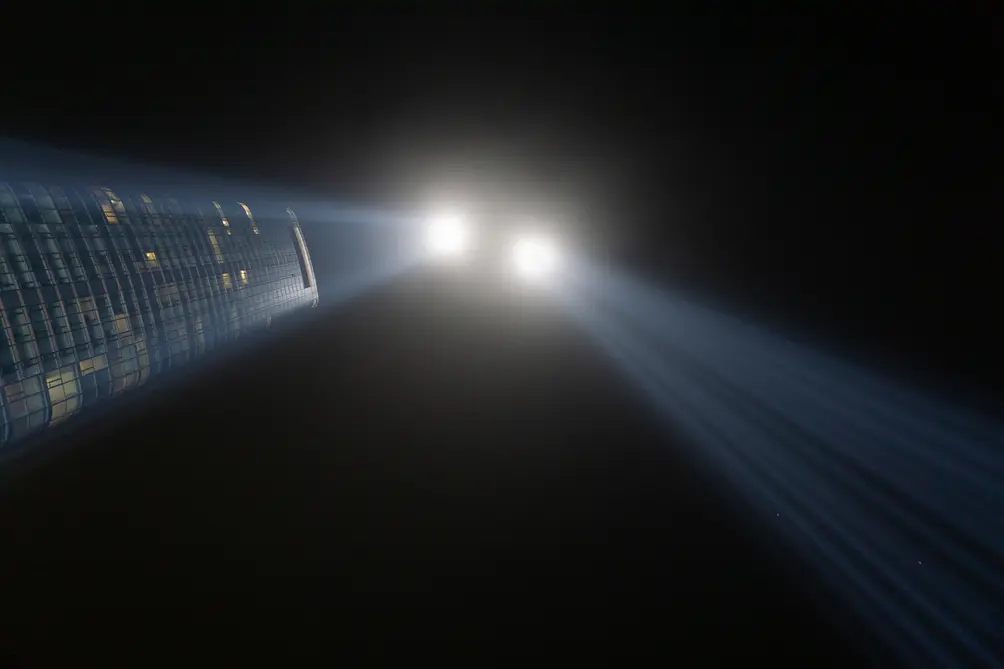 New York's Lights Out program launched in 2005, and a handful of iconic buildings, including the Chrysler Building, Rockefeller Center, 501 Lexington Avenue, Deutsche Bank Center, and Worldwide Plaza have taken part. However, the trend hasn't caught on quite as much in New York City. Why aren't more of our buildings dimming their lights?
Dr. Elbin attributes this to four things: lack of funding, absentee owners, the system of check-ups and perceived security.

Firstly, Elbin admits the NYC Audubon does not have the funding to put the force behind this cause that is desired and necessary. Secondly, she says it is very difficult to find the actual building owners as many are absentee owners. Thirdly, currently, the only way to follow up with the buildings is with the honor system.

Lastly, Elbin says many building owners incorrectly assume dimming the lights will lessen the security of the building and therefore they do not want to be involved. To that, Elbin suggests motion activated lights not only do the job but provide more security that lights left on constantly because they attract attention when they go on.

Additionally, there are clear financial savings in dimming lights. When Toronto's Metro Hall building followed the bird-friendly rating system, they reported an annual savings of $200,000 in energy costs.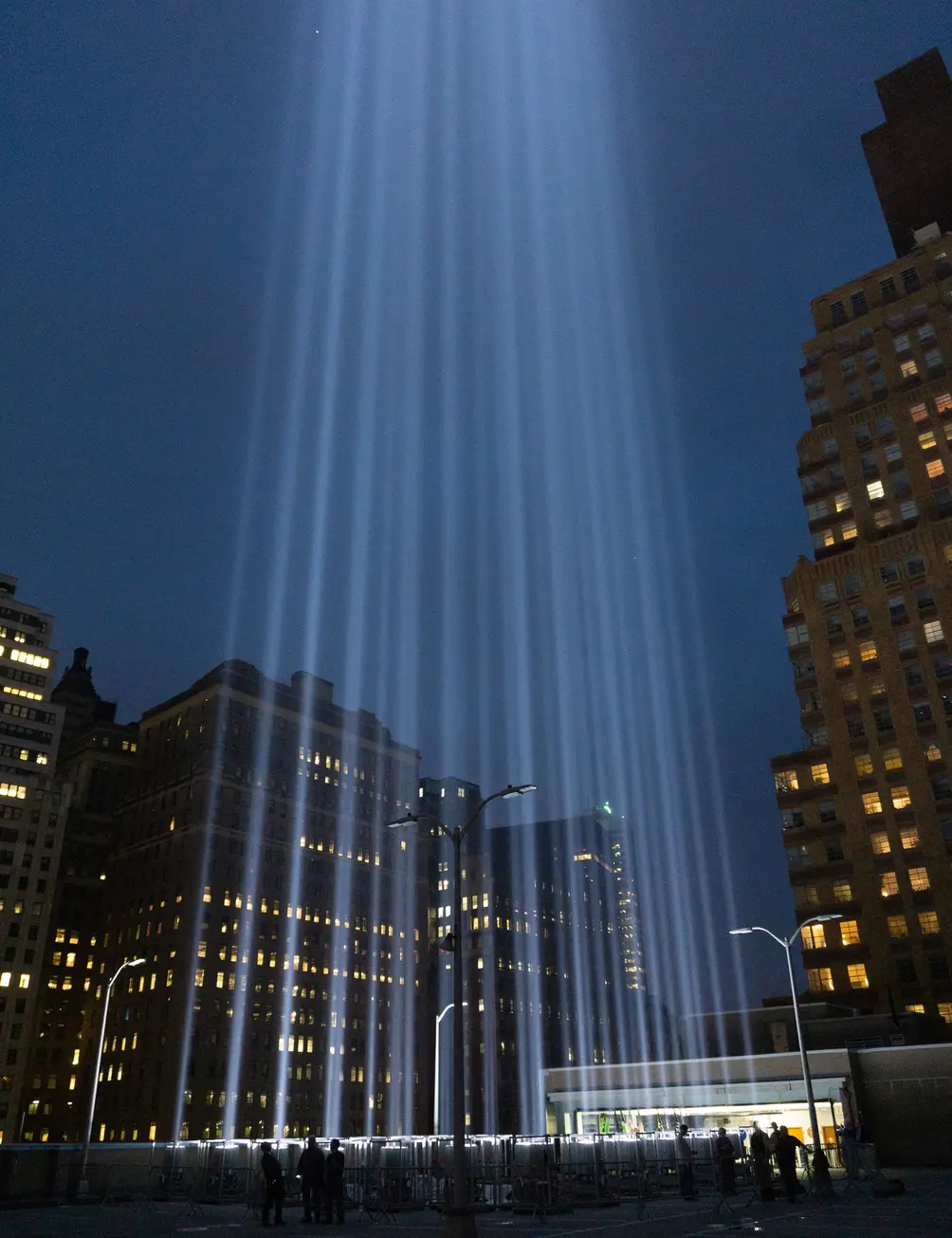 Every September 11, two beams of light are projected more than four miles into the night sky from Lower Manhattan to honor the memory of those lost in 9/11. It is known as the Tribute in Light. Since 2002, the NYC Audubon has monitored the tribute to monitor birds that get caught in the beams. In 2005, the producers of the tribute agreed to momentarily turn the lights off if too many birds got confused and stuck in the beam. The Audubon found that the number of birds begins increasing around 10 p.m and would fly lower and lower as the circled the beams. After the Audubon requested the lights be turned off for 20 minutes, once the lights were turned back on they found the birds had dispersed.
Some buildings have gotten more creative than simply flipping light switches. Lighting designer Joel Fitzpatrick's temporary "
Aurora
" display for 277 Fifth Avenue presented a series of strobing, flickering lights in multiple colors other than white in a nod to the northern lights. If other buildings followed suit on a permanent basis, the NYC skyline might take on an even more dynamic, eye-catching light show display that the migrating birds can admire as they fly by.
Other buildings have found an answer to the problem in their materials. A spokesperson for One World Trade Center told the Associated Press that the first 200 feet of the tower are encased in non-reflective glass fins specifically chosen to reduce bird strikes. Further uptown, the Javits Center was once named one of New York's deadliest buildings for birds. However, after refurbishing the building with patterned glass that were interpreted as obstacles, bird deaths dropped by
90 percent
. Indeed, with its recently opened
rooftop terrace
and farm, it might have gone from the deadliest to the friendliest building for birds.
Additional Info About the Building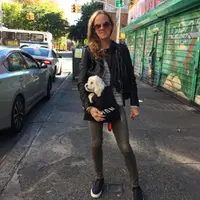 Contributing Writer
Michelle Sinclair Colman
Michelle writes children's books and also writes articles about architecture, design and real estate. Those two passions came together in Michelle's first children's book, "Urban Babies Wear Black." Michelle has a Master's degree in Sociology from the University of Minnesota and a Master's degree in the Cities Program from the London School of Economics.