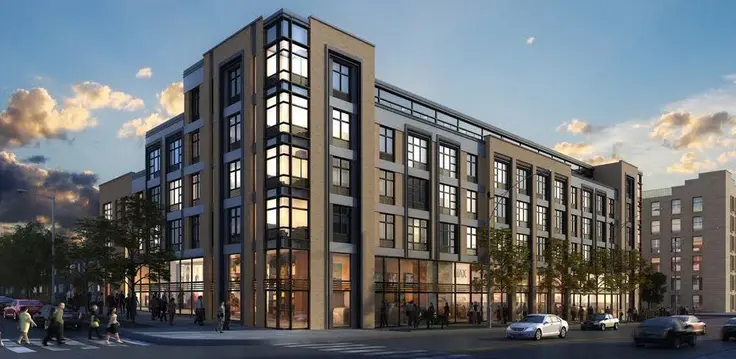 In 2015, an application was filed with the Department of Buildings to expand the single-story supermarket into a five-story apartment building with a sizable ground-floor retail space. Another permit was filed last year and the project's original completion date was slated for spring 2016, according to a new sign added to the fence surrounding the property. After several delays, the project has resumed with gusto, and we can finally check in on this new mixed-use rental slated for
Astoria, Queens
.
29-10 Broadway
will rise on a lot, located between 29th and 30th streets, that once held the C-Town supermarket with a brand new five-story, 64-unit building with a sizable ground-floor retail space. Developer, Joseph Friedman of Jestam Realty LLC, and architect of record,
Aufgang Architects
, are making fast headway on the project —with Aufgang releasing several renderings on their website.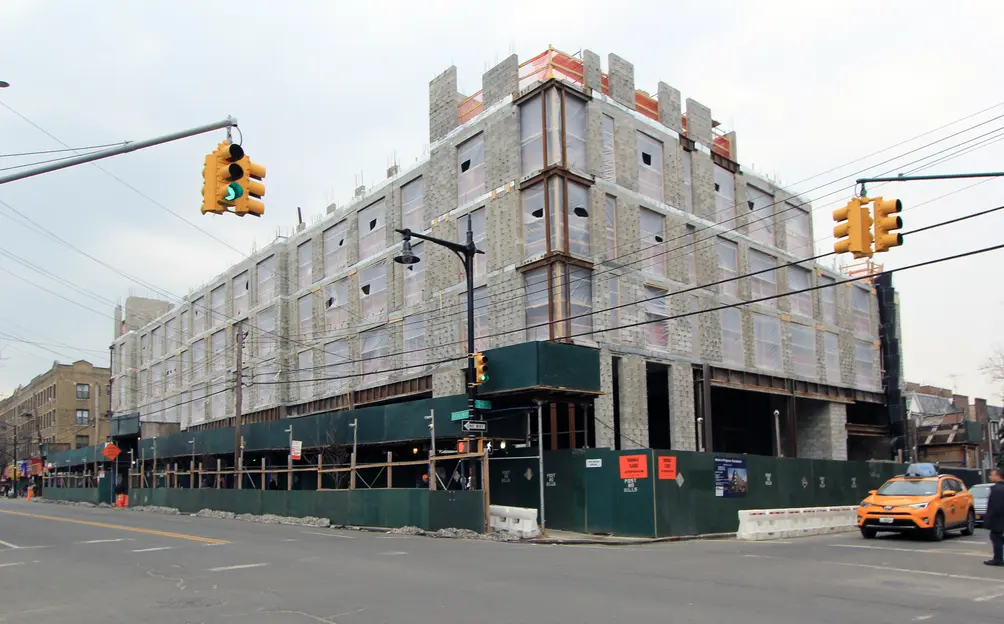 Looking at the artist renderings, the building's facade will showcase
Aufgang
's signature design: a modern palette of muted brown and noir-looking steel that will encase the building throughout —with the doubling of the railed enclosure continuing on to the ground floor. Each level will be adorned with generously-sized square windows, encased by the same railing on the façade, and will tie-in harmoniously with the overall design —both in the interiors and the communal spaces.
The double-height lobby, also clad in the moniker steel paneling and reclaimed wood, will feature an austere yet welcoming amenity level that will maximize the space with a library, a billiards table, and a lounging area. The second floor will have a Zen-inspired garden and areas for quiet lounging. The ground floor will provide access to the cellar's 32 parking spaces, and residential units will start at the fourth floor.
There will be 20 units on the second floor, 23 on the third, 15 on the fourth, and six penthouse apartments. There will be private terraces for those lucky to land third-floor units —though a public terrace will be available on the fourth, fifth, and penthouse floors, and the roof will also have an awe-inspiring sundeck designated for residents' entertainment. The space will provide outdoor games, sunbathing areas, a BBQ area, and showers. Other amenities will include bike storage, laundry facilities, a lounge, a party room, and a fitness center.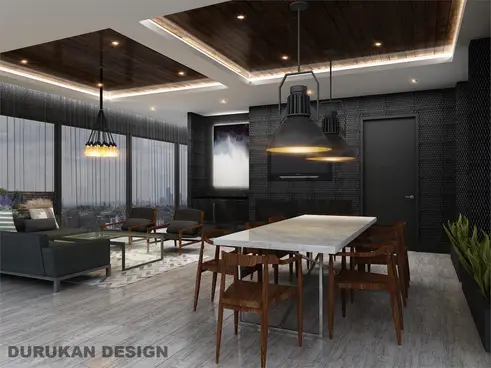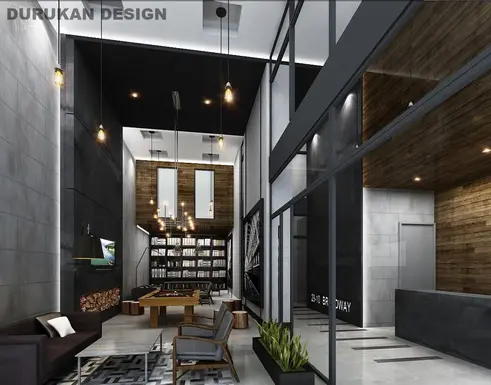 Not many details of the apartments within are currently available, though there is mention that kitchens will be sumptuously clad with high-end appliances, fixtures, and ample storage to stock enough ingredients to please the most discerning palettes. From what we've seen, interiors will be furnished with wood flooring, and chic gray tiles will ornate the bathrooms. A single living room layout is available, but no bedroom renderings have been showcased as of yet.
According to
Yimby
, the 87,372-square-foot building will have a ground floor that would retain nearly all of the existing commercial spaces, encompassing 16,000 square feet. It's not clear if the new supermarket will take up all of the retail space, or if it would share space with another storefront in the building, but Department of Buildings documents infer that there will be two separate retail spaces.
When C-Town was demolished to construct the new building, its management reassured residents that the supermarket would eventually return (via
Neverending Astoria
). Management posted a sign on the storefront, saying C-Town would return as a" brand new store that will be one of the best stores in all of Queens." This 'barn new store' later turned out to be a Food Emporium, still owned and operated by previous C-Town management and employees. The new supermarket will open sometime, later this year.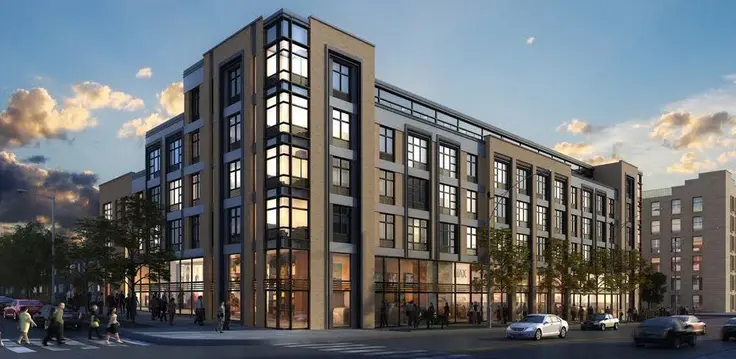 Enlarge Image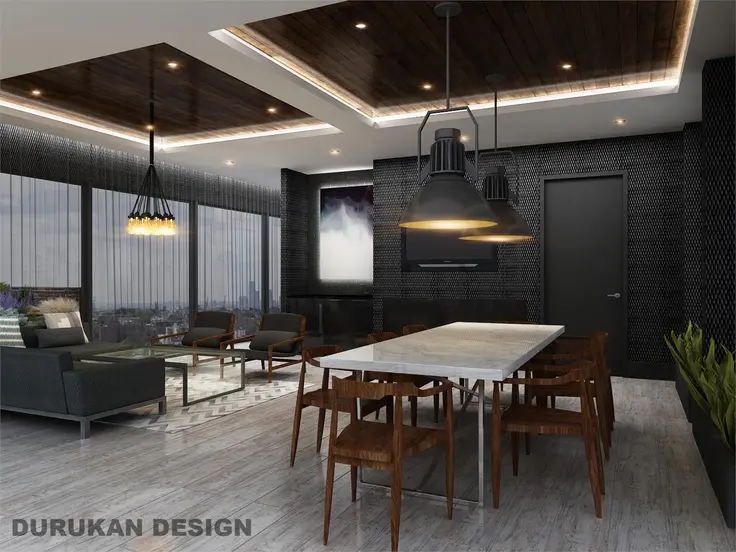 Enlarge Image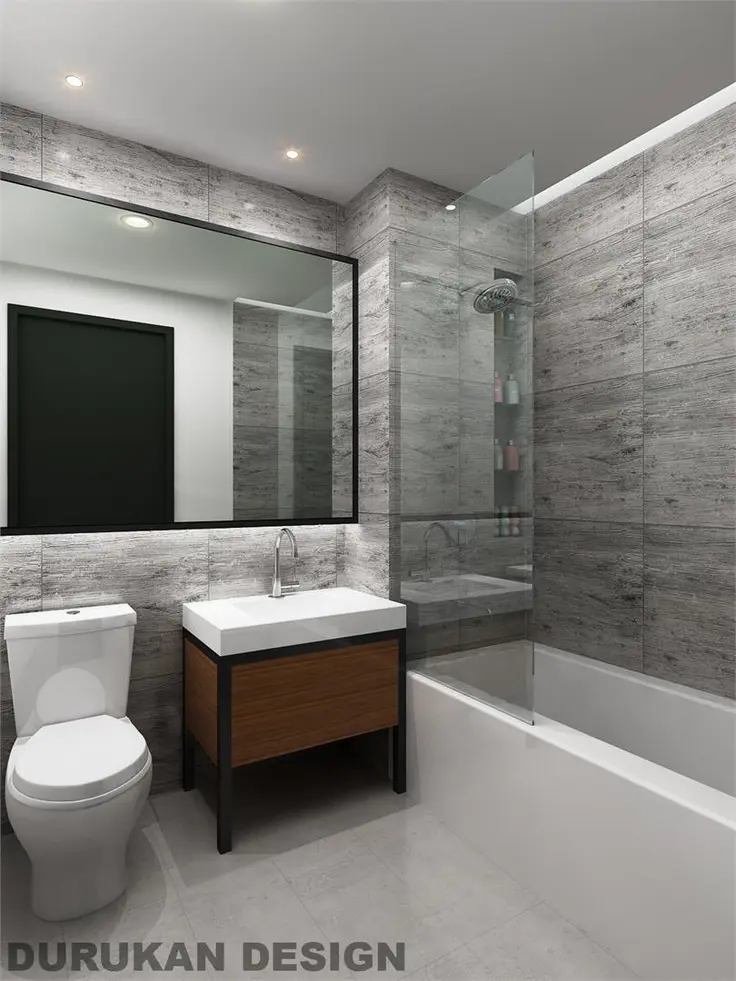 Enlarge Image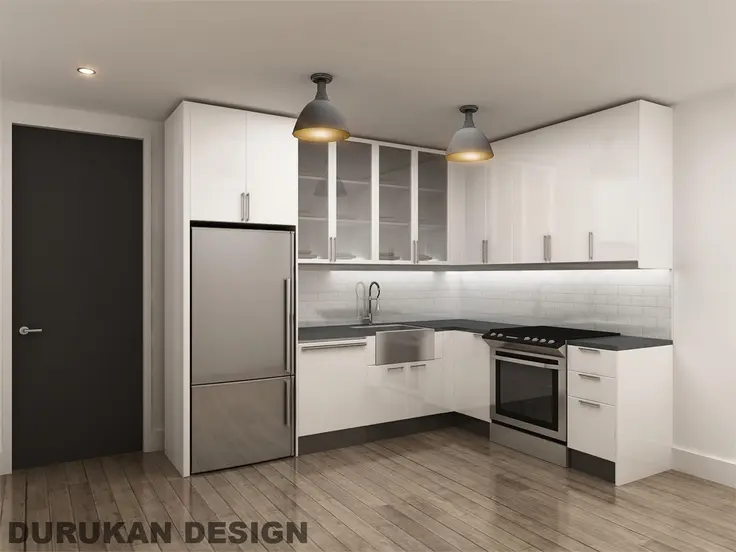 Enlarge Image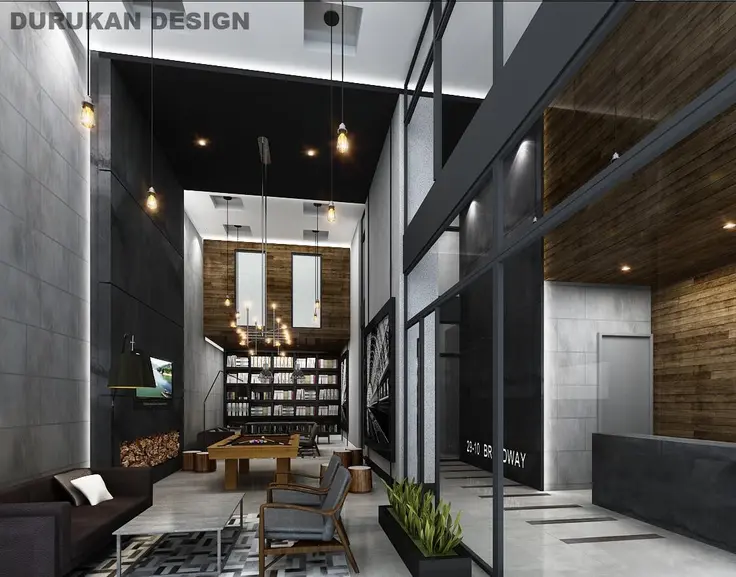 Enlarge Image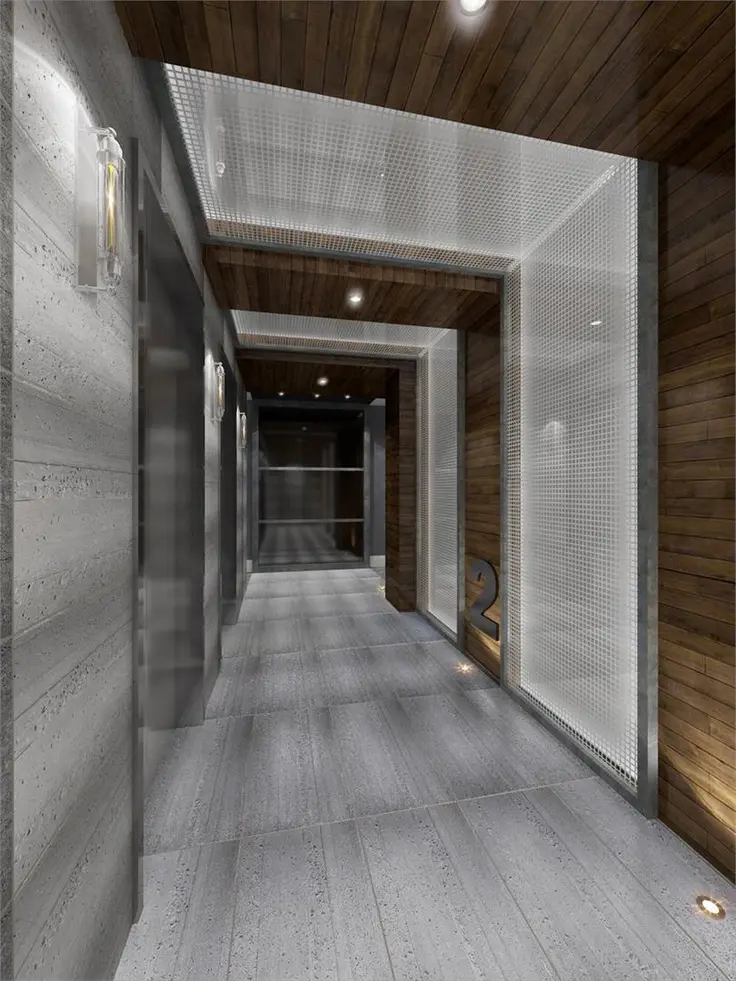 Enlarge Image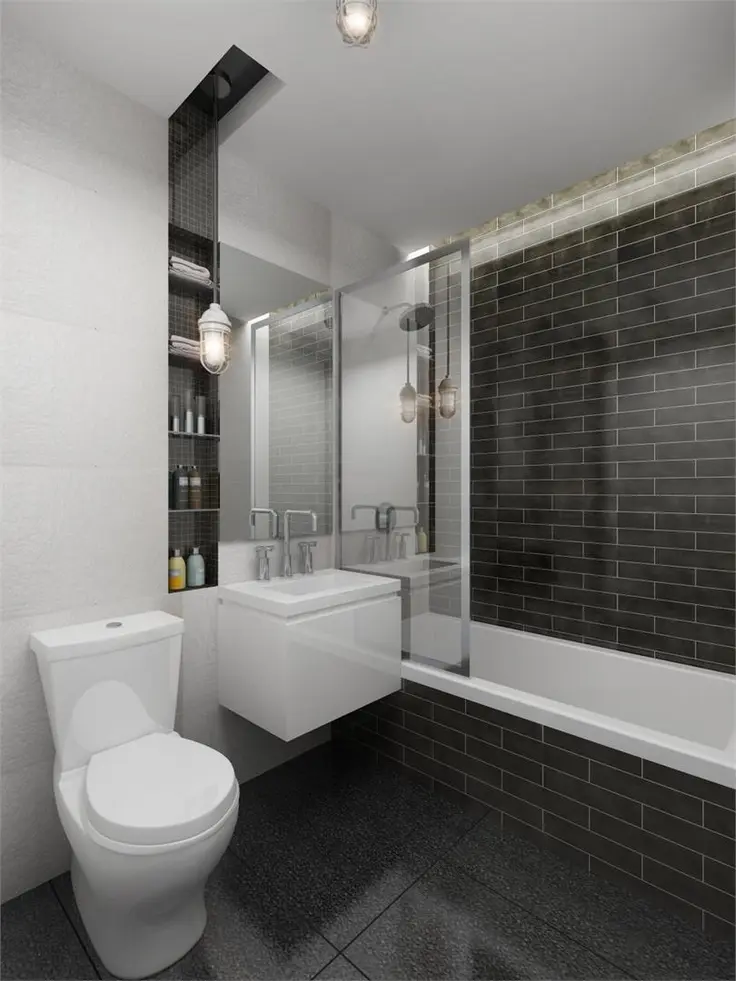 Enlarge Image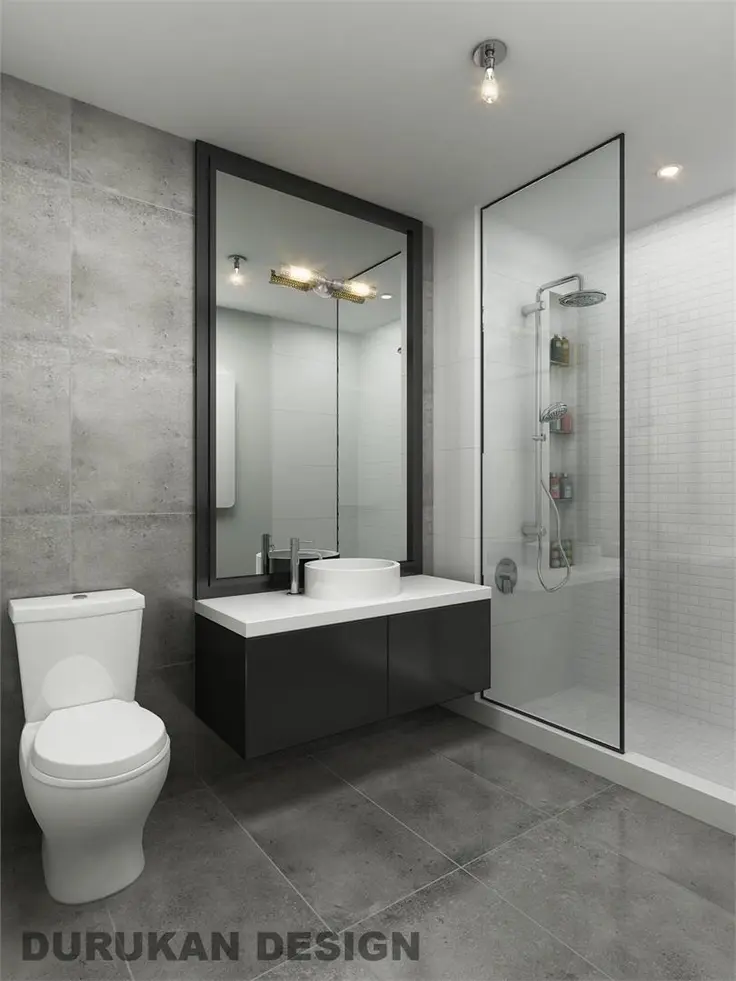 Enlarge Image
Additional Info About the Building