Over the past few weeks, the concrete core has risen several floors high at 50 Hudson Yards, ushering a vertical journey that will stretch 57 floors and 1,012 feet into the air. The core's massive gray slab testifies to the sheer scale of the future tower, which, at close to 2.9 million square feet, will rank as one of the city's largest office buildings.
50 Hudson Yards is part of Related and Oxford Properties' Hudson Yards development, a major portion of which opened across the street to the south earlier this year. The rising concrete core overlooks brand-new public space that is rapidly transforming into a quintessential New York streetscape, where halal food carts share the sidewalk with rushing commuters hurrying past gaping tourists in and out of the 34th Street-Hudson Yards station of the 7 train.
The project's tower crane looms over the station's curved glass canopy, where, in about a year, the girthy skyscraper will greet subway riders emerging from the underground concourse.
Across 34th Street to the north, the concrete rectangle faces a rising forest of steel columns that form the ground floor of The Spiral, a Bjarke Ingels-designed supertall that will soar 1,032 feet high.
In contrast to the jagged shards of 10 and 30 Hudson Yards and the sensuous curves of 15 and 35 Hudson Yards to the south, the rectangular mass at 50 Hudson Yards will exude a conservative presence. The architects at Foster + Partners ensured that the building would excel through its finer details. A grid of light marble will segment the facade into four-story rectangles, with projecting, chamfered black metal trim elegantly framing floor-to-ceiling windows.
50 Hudson Yards may not rise as high as 30 Hudson Yards across the street to the south, yet the building would form the backbone of the emerging skyline at the Far West Side. Even the highest floors will measure around 250 by 150 feet, at a thousand-foot height level where its supertall neighbors whittle into slender spires. The nine-to-five grind of thousands of office workers within this broad-shouldered building, and their sidewalk presence throughout the day, would go a long way toward cementing the still-somewhat-forlorn Far West Side as the city's next focal point.
Additional Info About the Building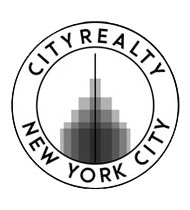 Content & Research Manager
Vitali Ogorodnikov
Get the latest updates!
Before you leave,
sign up for insider access
to the latest listings.
It's 100% free!