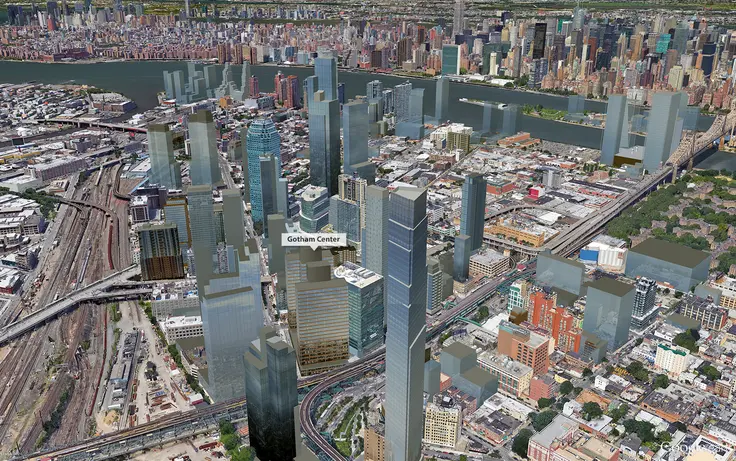 Finally, a large-scale office development is coming to neighborhoods outside of Manhattan's two packed business cores. Long-planned commercial centers are beginning to coalesce in Downtown Brooklyn, the Meatpacking District and Long Island City, with even more commercial stirrings in Flushing, Jamaica and Williamsburg. Together, the multi-nodal metropolis-to-be will yield a more resilient Gotham, cementing the city as the pre-eminent business powerhouse accessible and affordable to a wide range of tenants.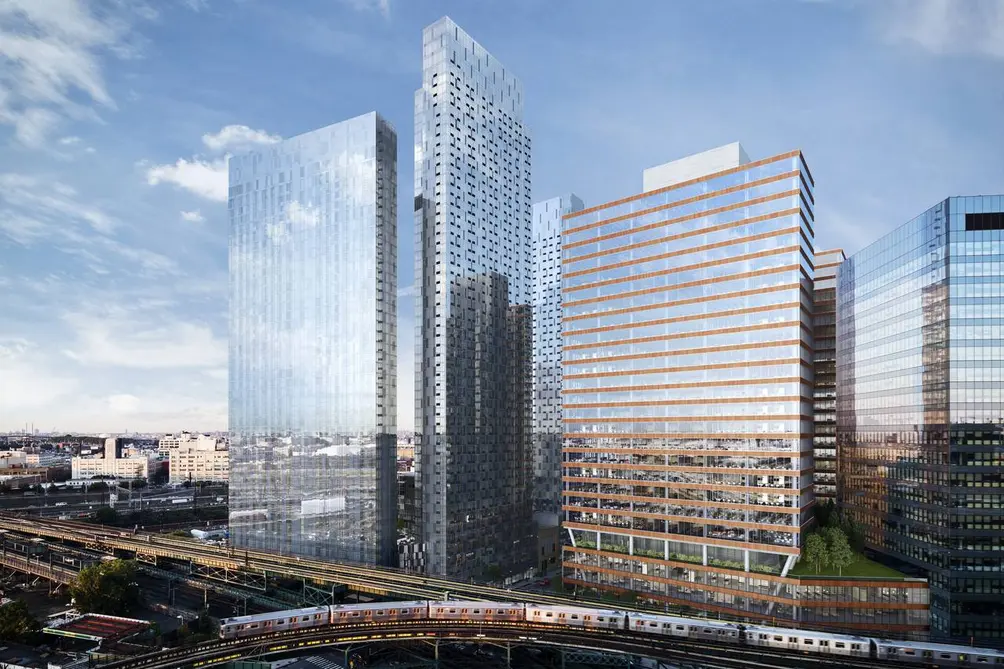 One of the largest office projects underway outside of Manhattan is One and Three Gotham Center in
Long Island City
. The
Tishman-Speyer Properties
/Qatari Diar Real Estate-developed ensemble will accommodate 1.1 million square feet of office space in two 27-story office towers. Slated to rise directly east of Two Gotham Center (2011), the $700 million project will anchor most of its block fronted by Jackson Avenue, Queens Plaza South and 42nd Road. Together, the towers will be the Long Island City's largest ground-up office development since One Court Square (Citigroup Building) was finished in 1988. The ambitious venture has already netted a 550,000-square-foot lease from Macy's and a 250,000-square-foot lease-signing by shared-office space giant WeWork Cos.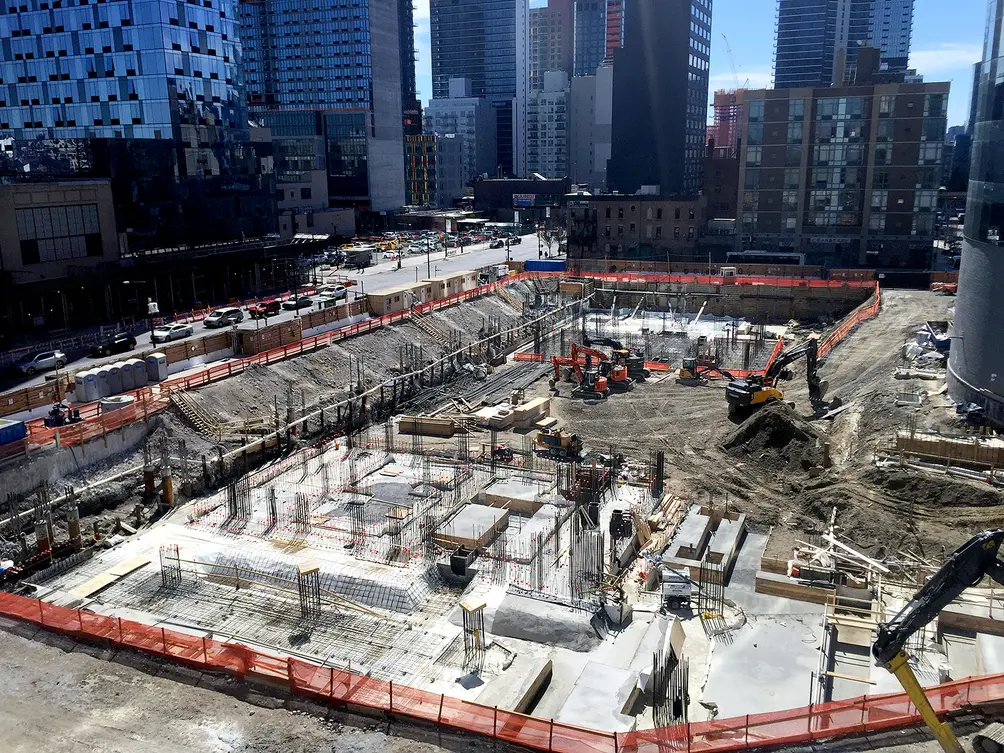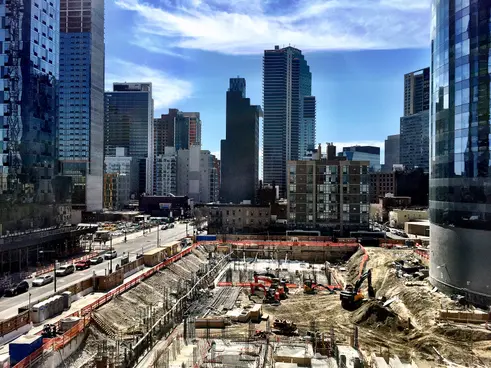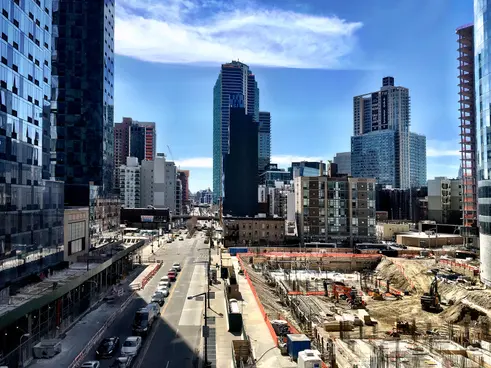 According to paperwork filed with the DOB, each of the towers will rise 427 feet tall. The architects are
Moed de Armas & Shannon Architects (MdeAS)
who designed fairly conventional volumes distinguished by horizontal, rust-colored spandrel panels. Within the four-story podium of One and Three Gotham West will be 43,000 square feet of retail which will include a food hall, a fitness center and restaurants.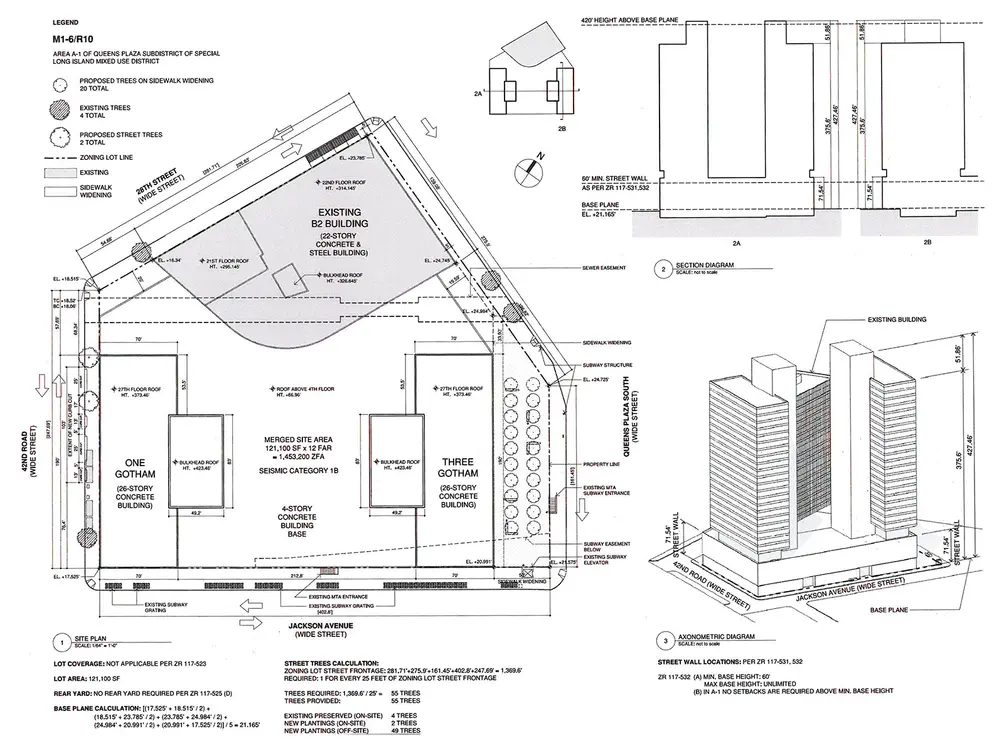 The rapidly verticalizing neighborhood has been envisioned as a back-office hub for Midtown since the 1980s, but the flocks of cranes have more often been preparing new residential towers rather than commercial space. The result has been a bedroom community with great transportation links instead of a vibrant 24-hour live-work district. Now, with large development sites in Manhattan scarcer than ever, and a projected glut of 22,000 apartments slated to come online in the neighborhood, LIC developers may be giving past commercial plans another look.
Tishman Speyer's development is a multi-faceted master plan led by Tishman Speyer that includes the construction of 1,600 residential apartments across Jackson Avenue, and three office buildings.
We covered
the rise of the residential component a few weeks back, where we announced the first of its three slab towers has topped off. Last September, Rob Speyer, chief executive of Tishman Speyer told
the Wall Street Journal
, "It wouldn't surprise me if the people who work in our office development live in our residential development."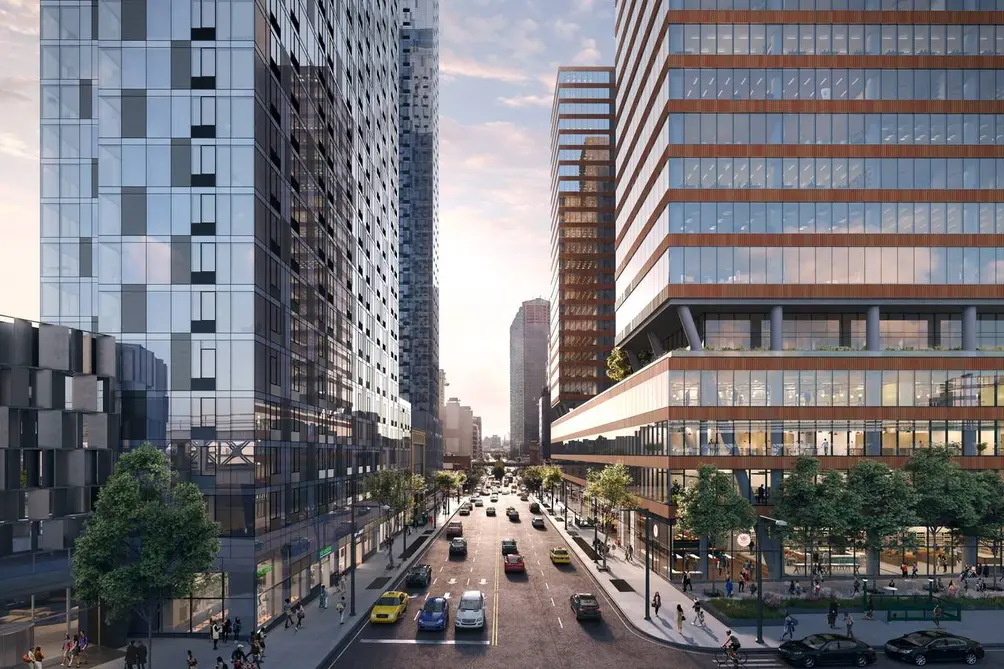 Additional Info About the Building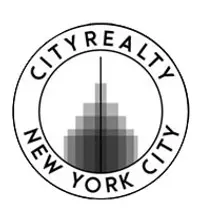 New Developments Editor
Ondel Hylton
Ondel is a lifelong New Yorker and comprehensive assessor of the city's dynamic urban landscape.