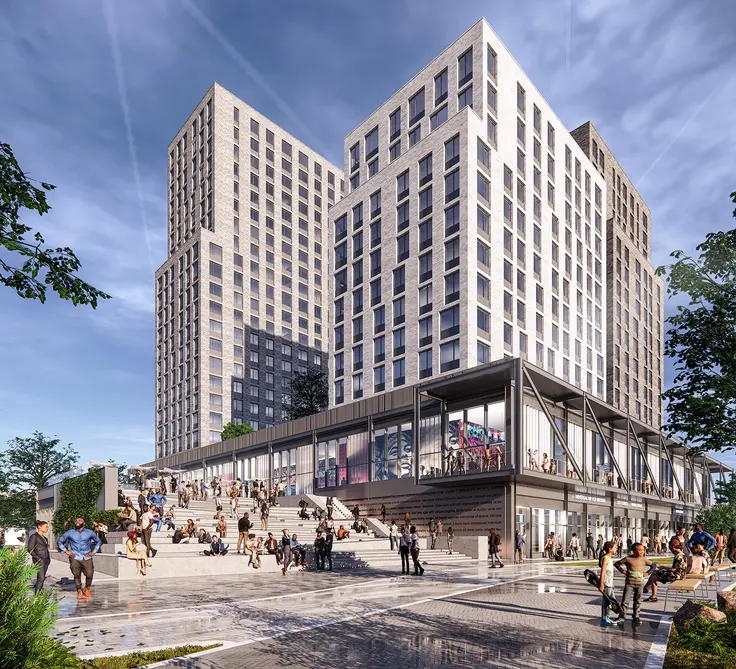 The East and Hudson Rivers are the two that most often come to mind when New Yorkers think "waterfront development," but the Harlem River has seen a building boom in recent years. This includes
Bronx Point
, a 530,000-square-foot mixed-use, mixed-income development in the works since 2016. More recently, almost exactly a year since a star-studded groundbreaking event, a site visit shows that construction has topped out.
Upon completion, Bronx Point is expected to feature a total of up to 1,045 apartments, more than 56,000 square feet of educational and community space, and more than 12,000 square feet of retail space. The project has garnered an Award for Excellence in Public Design by the New York City Public Design Commission in
November 2020
. Additionally, in May 2020, it was the first affordable housing project in the country to achieve the
Waterfront Alliance
's verification for excellence in design through its Waterfront Edge Design Guidelines, a rating system to mitigate coastal climate risks and create ecologically sound, accessible waterfronts.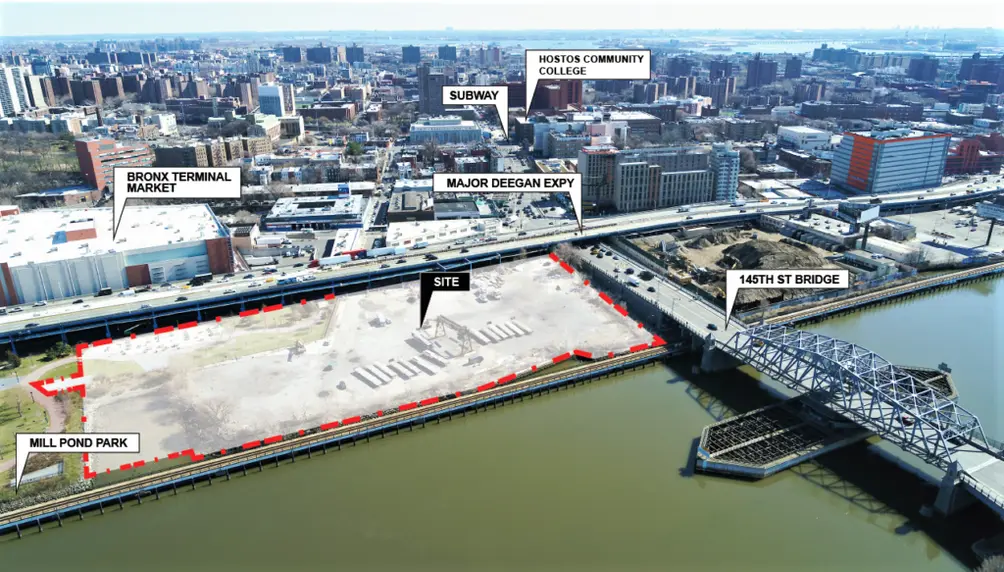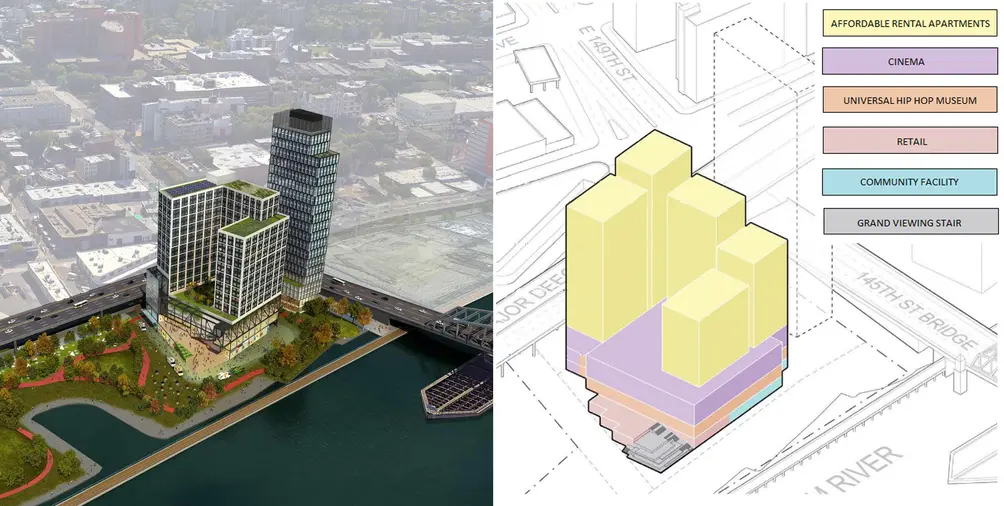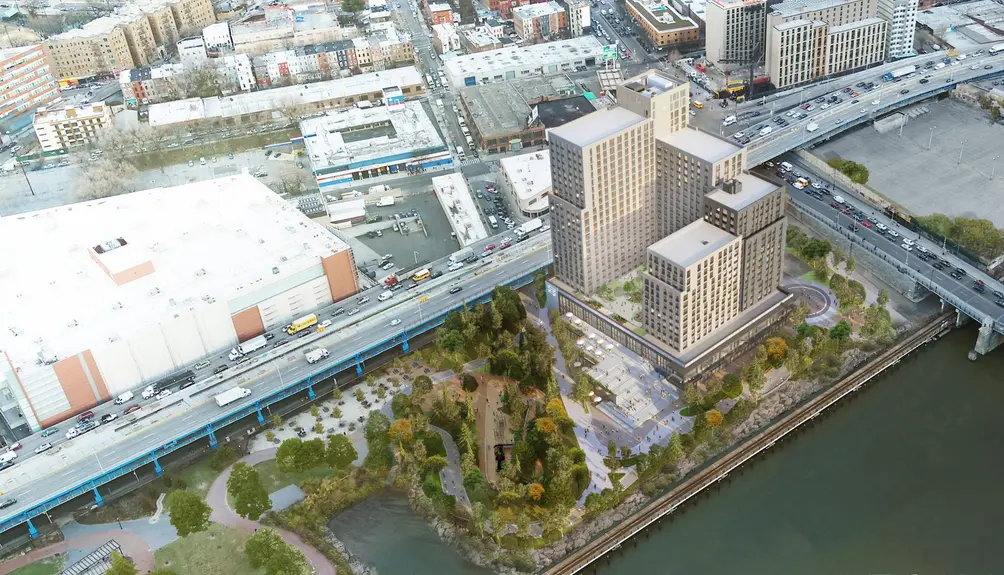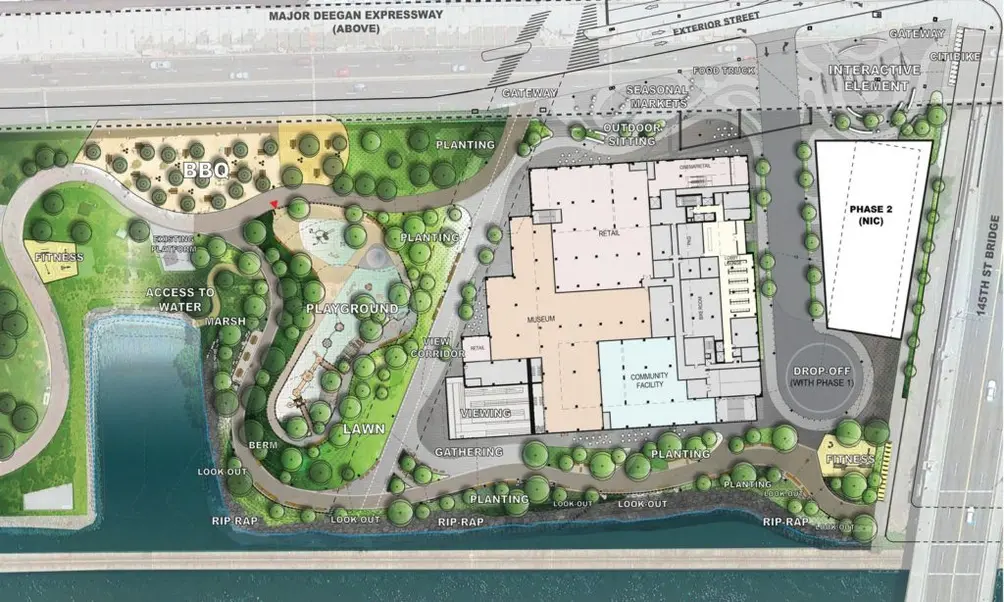 A key component of the first phase of Bronx Point is the
Universal Hip Hop Museum
. At the groundbreaking ceremony, luminaries like
Grandmaster Flash
,
LL Cool J
,
Nas
, and
Fat Joe
delivered remarks alongside
Mayor de Blasio
, then-Bronx Borough President
Ruben Diaz Jr.
, Assembly Speaker
Carl Heastie
, and City Council Member
Diana Ayala
. The musical and political celebrities alike spoke of the impact hip hop has had on their lives and the importance of the Bronx in the genre.
The museum will celebrate the five elements - the graffiti, the B-boys, the MCs, the DJs, and all the students and educators who carry the knowledge forward. To that end, the 52,000-square-foot space will feature hip hop artifacts, a DJ booth, a graffiti station, a recording studio experience, and a virtual reality theater developed in partnership with Microsoft, which contributed $5 million to the museum as part of the
AI for Cultural Heritage Program
. Its location will allow people to easily get there by car, subway, or Metro North. The opening is anticipated for 2024.
Along with the Universal Hip Hop Museum, the first phase of Bronx Point will bring 542 permanently affordable housing units to the Harlem River waterfront. It will also feature an early childhood learning center run by
BronxWorks
, outdoor science programming run by
Billion Oyster Project
, and approximately 2.8 acres of public open space on the waterfront.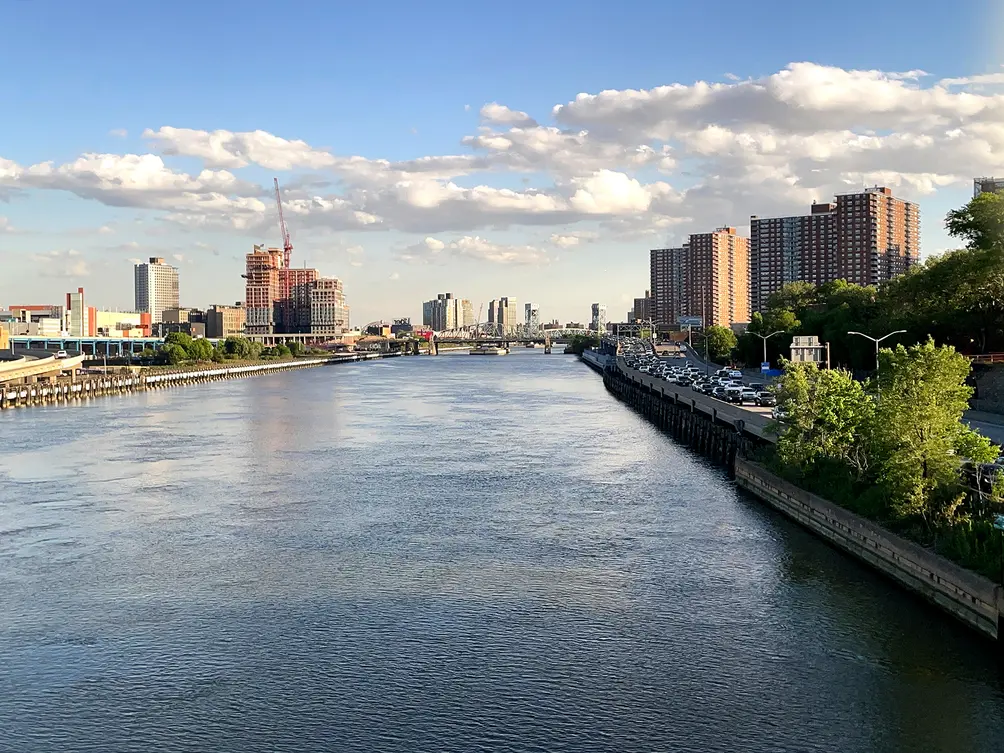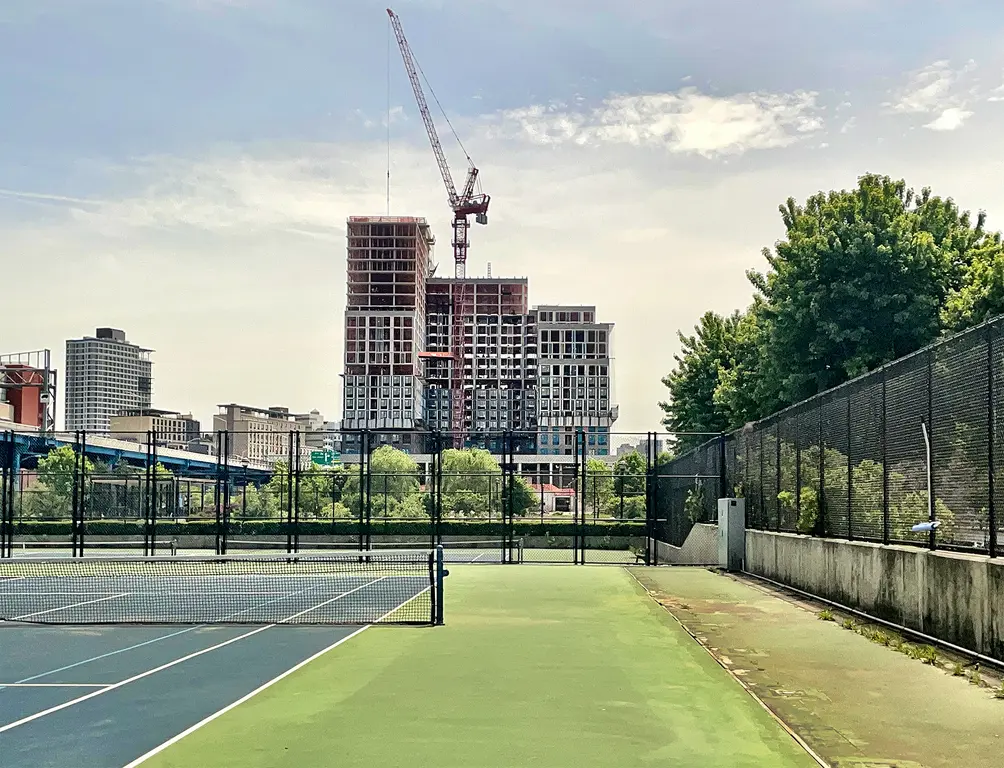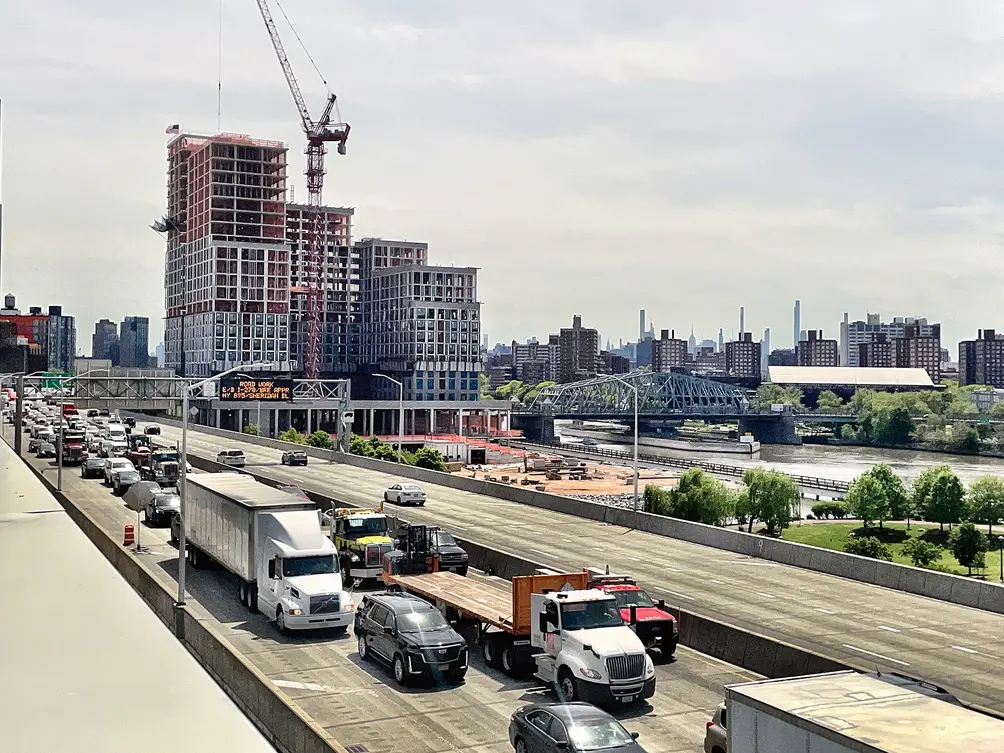 "This public-private partnership will deliver high quality affordable housing, a beautifully restored esplanade connecting the community to the waterfront, and a unique cultural institution that highlights the historic contributions the vibrant South Bronx community has made to music" - Vicki Been, Deputy Mayor for Housing and Economic Development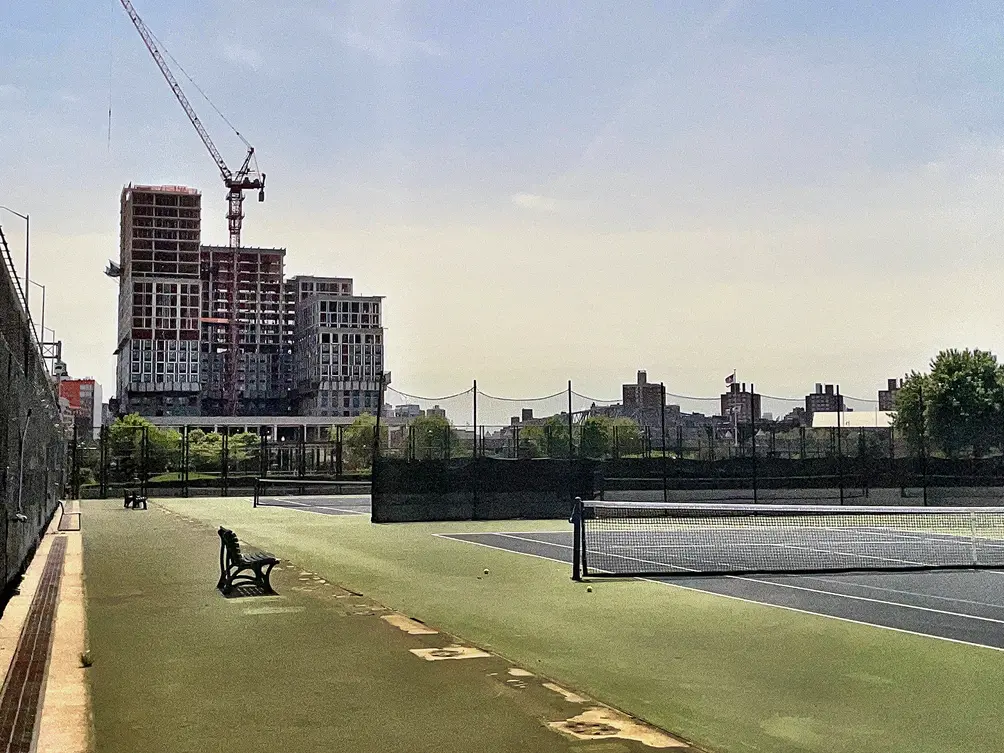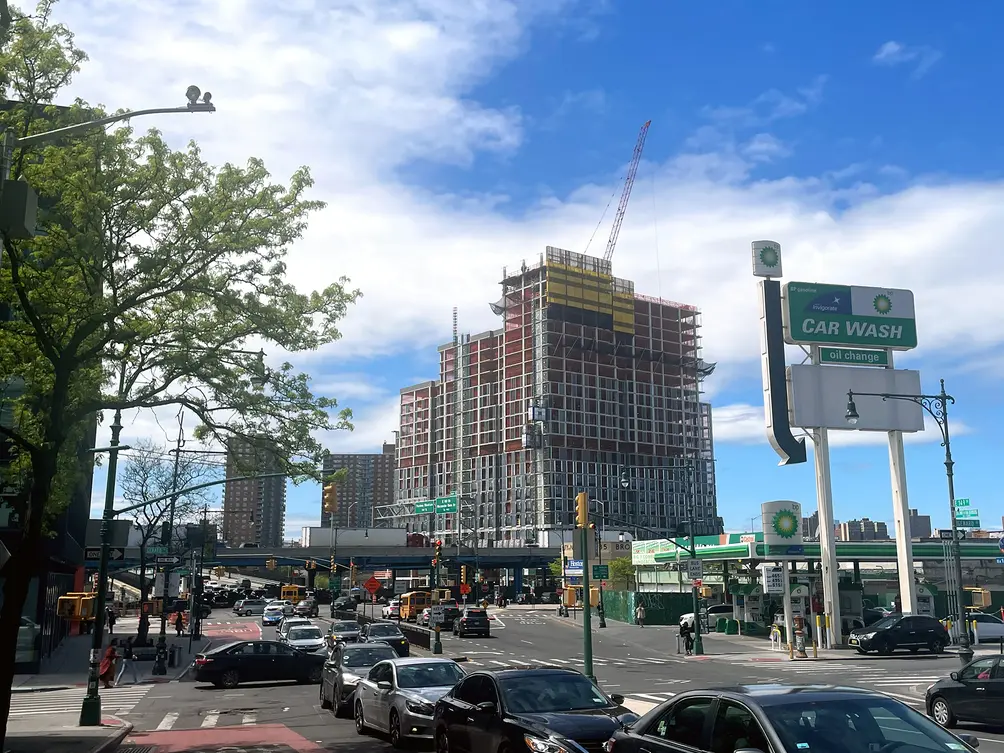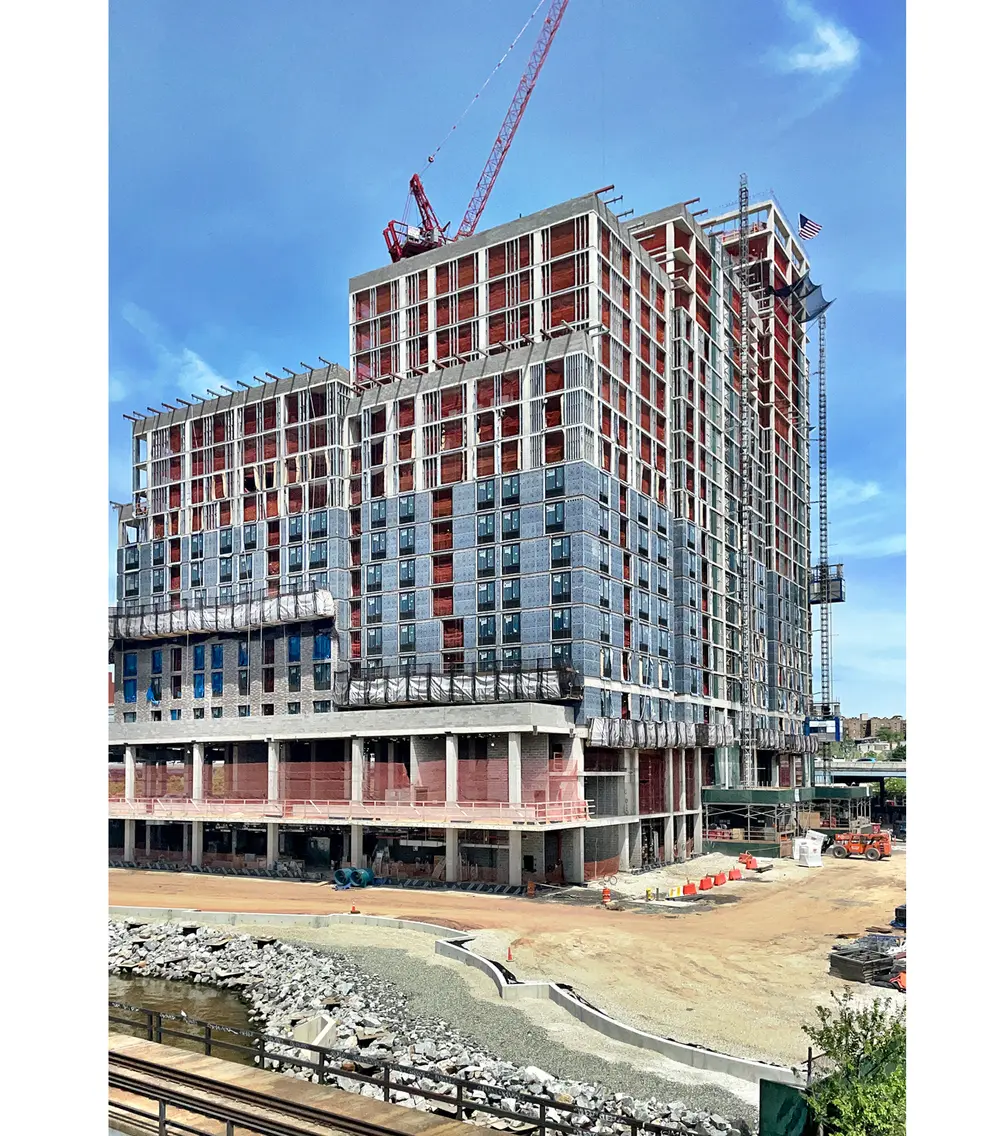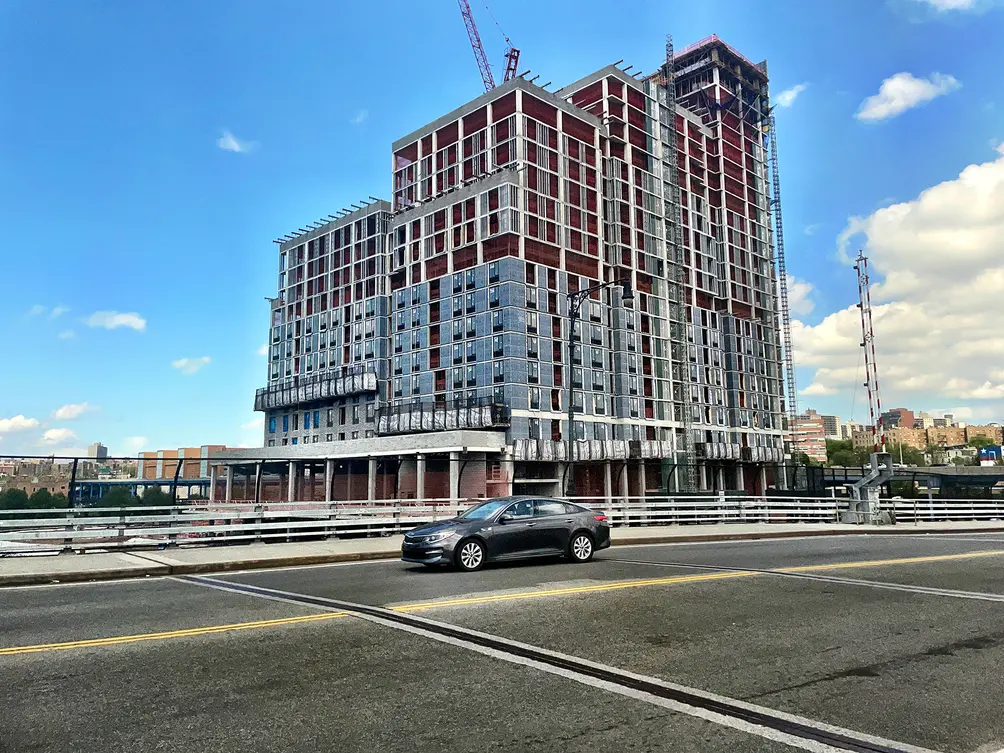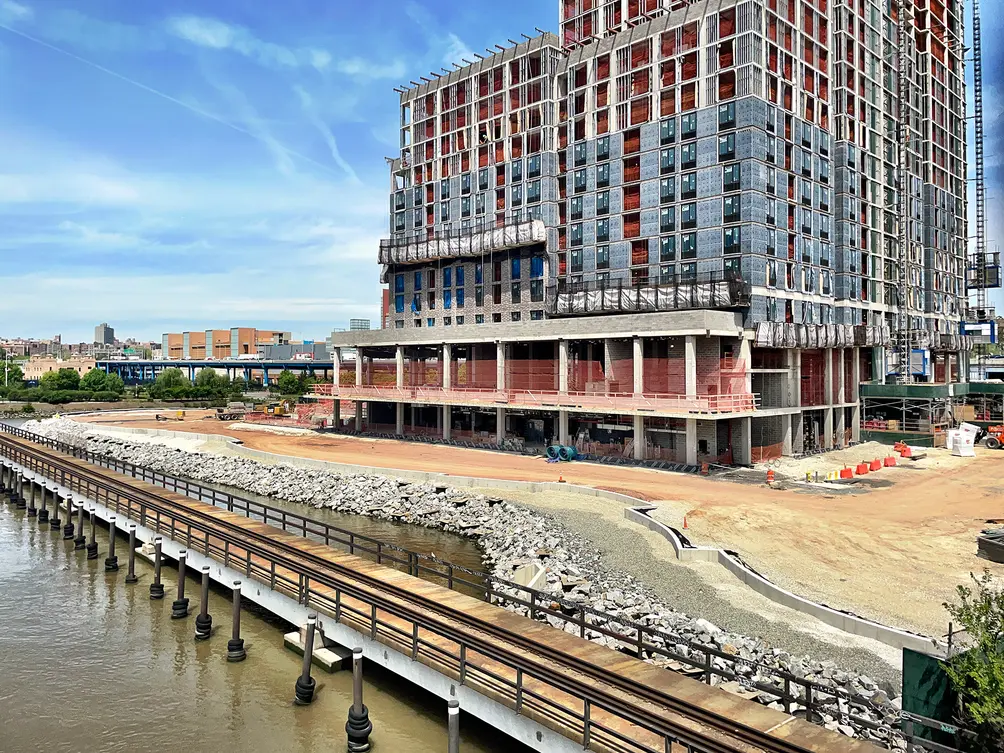 Overlooking the Harlem River waterfront on one side and the elevated Major Deegan Expressway on the other, Bronx Point is situated at one of the Bronx's premier gateways near the approach of the 145th Street Bridge that connects Mott Haven/Lower Concourse to Harlem in Manhattan. The developers - a public-private partnership between L+M Development Partners, Type A Projects, and BronxWorks - conceived the project as a new civic and cultural hub near the 2, 4, and 5 trains, the new home of the Bronx Children's Museum, and mainstays such as Bronx Terminal Market, Mill Pond Park, Yankee Stadium, and Hostos Community College.
S9 Architecture and Engineering, PC
is leading the design and is behind the similarly massive mixed-income development
One East Harlem
, which recently launched leasing.
The housing component of the first phase will comprise 135 studios, 192 one-bedrooms, 122 two-bedrooms, and 93 three-bedrooms for families with incomes ranging from 30 to 120 percent of the Area Median Income; a portion will also be set aside for the formerly homeless. Amenities will include an outdoor terrace, on-site laundry, a children's playroom, a community lounge, a bike storage room, an on-site fitness center and around-the-clock front desk security.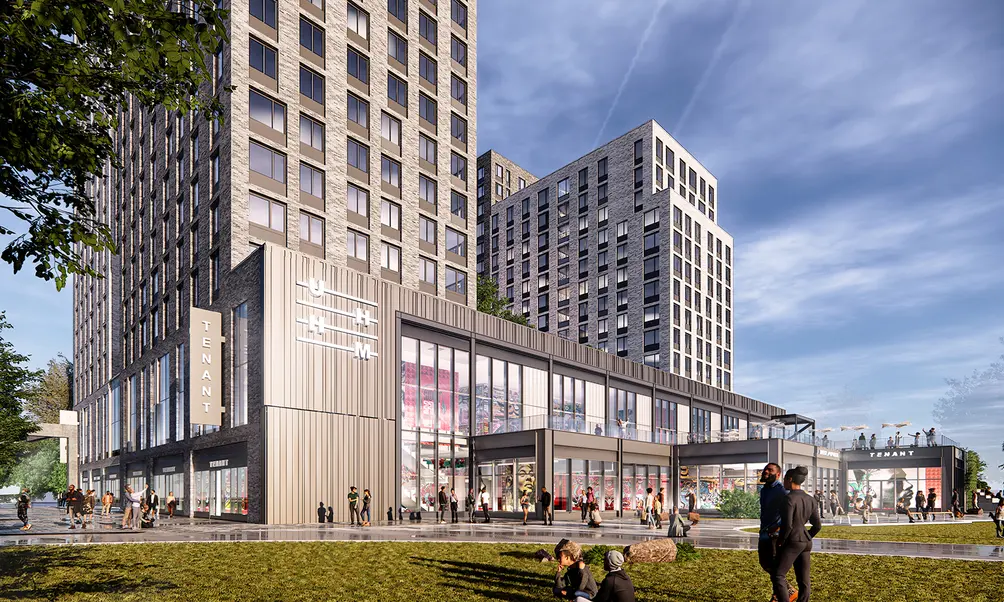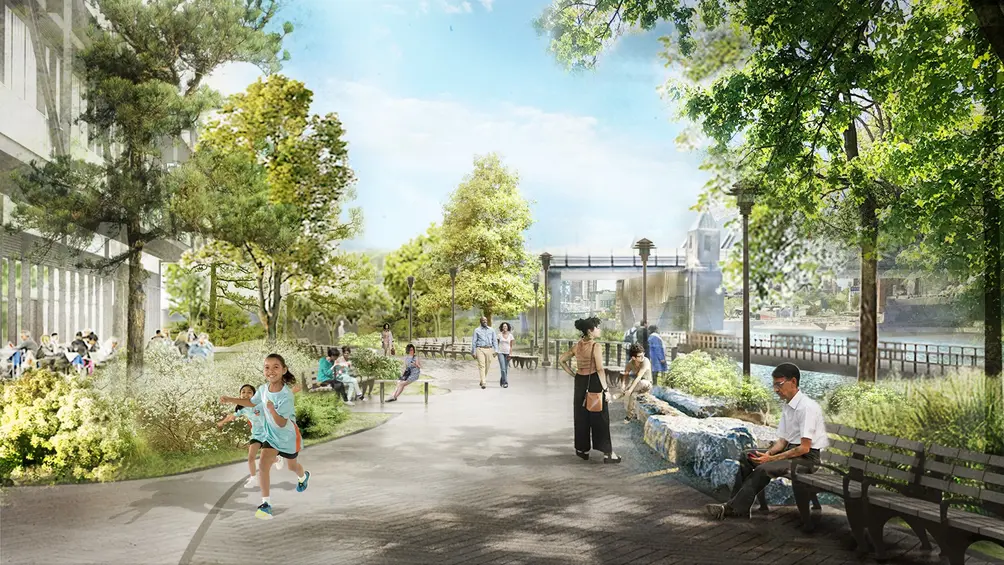 Housing comprises the bulk of the plan. The studio to three-bedroom apartments will all be reserved for low-, moderate-, and middle-income households. Catering to families, nearly half of all units will two- and three-bedrooms. Additional features include sustainable/energy-efficient components, a common fitness center, community room, bicycle room, and a central landscaped courtyard.
Bronx Point's open spaces are being designed by
Marvel Architects
in collaboration with
Abel Bainnson Butz
and will be planted with native vegetation. Features include a public plaza, a fitness area with an assortment of exercise structures to engage the visitors in active lifestyles, lawn areas, a playground, waterfront lookouts, an extended BBQ area, gathering spaces, bike/running/walking path extensions, and publicly-accessible bathrooms.
Bronx Point took shape after more than a dozen community meetings and collaborative effort with a wide range of community partners. It is aligned with the de Blasio administration's broader
Where We Live NYC
initiative, an inclusive process to ensure widespread community participation in shaping the city's strategies to address fair housing barriers. In addition to meeting a 35% M/WBE participation goal, the development team will participate in
HireNYC
.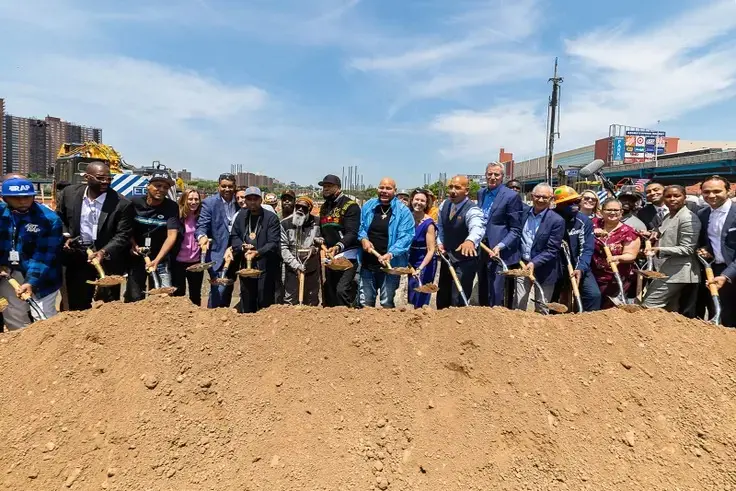 Enlarge Image
Enlarge Image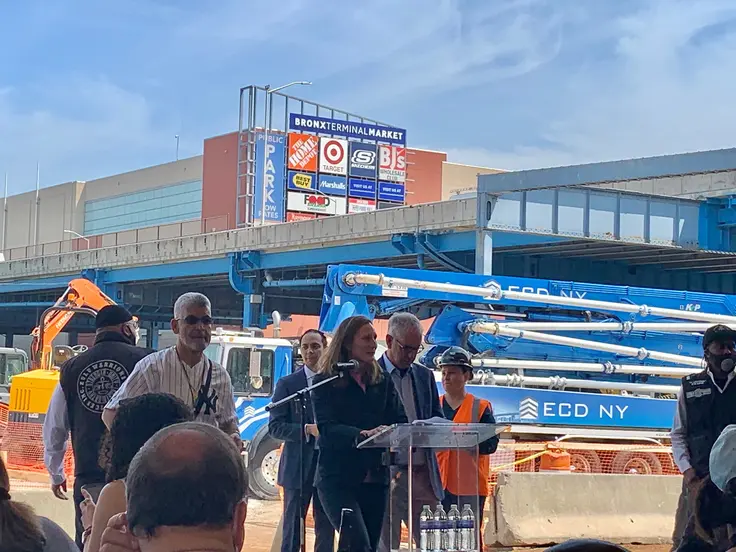 Enlarge Image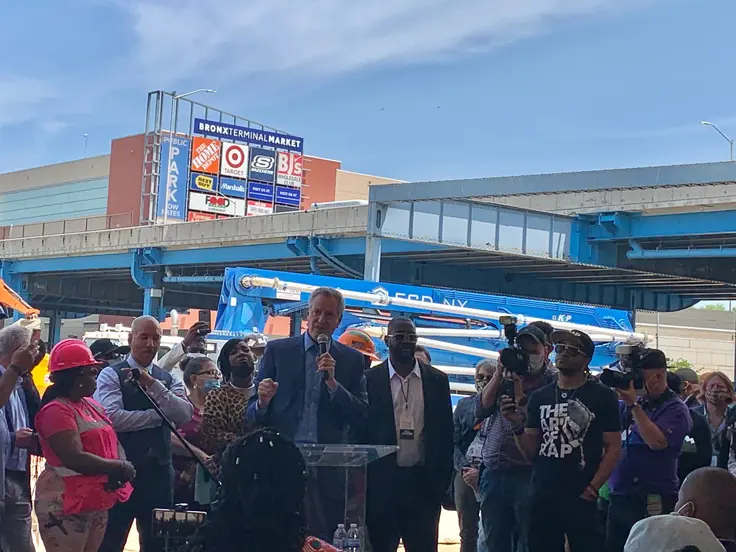 Enlarge Image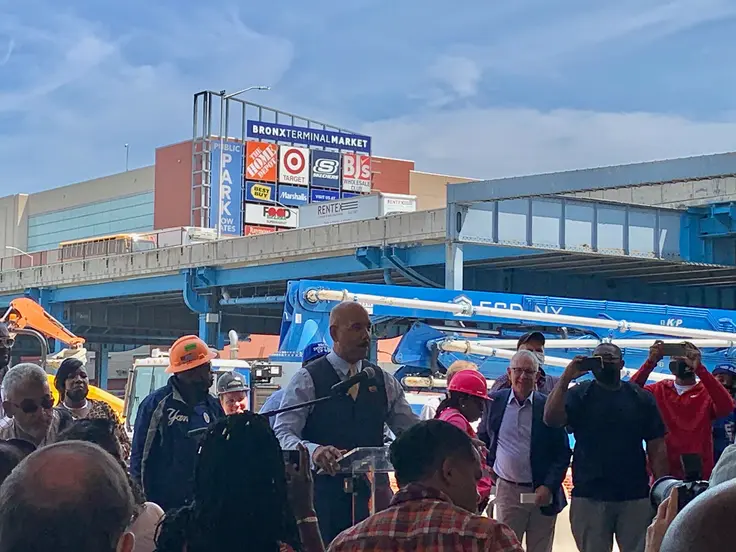 Enlarge Image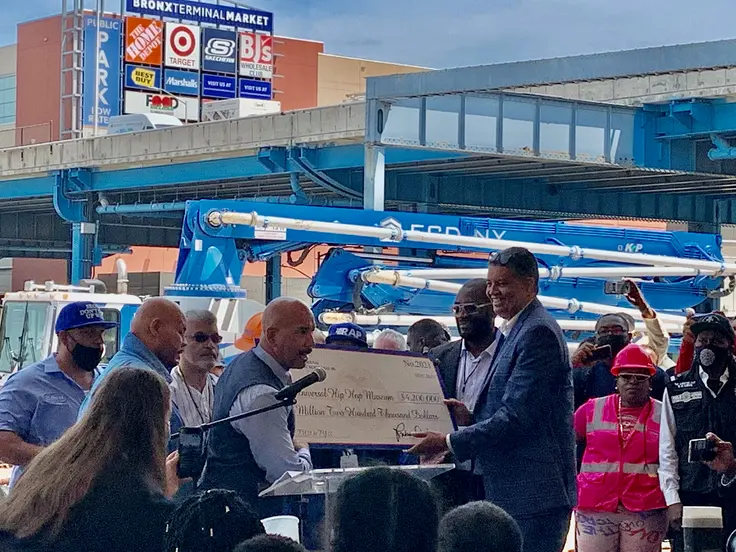 Enlarge Image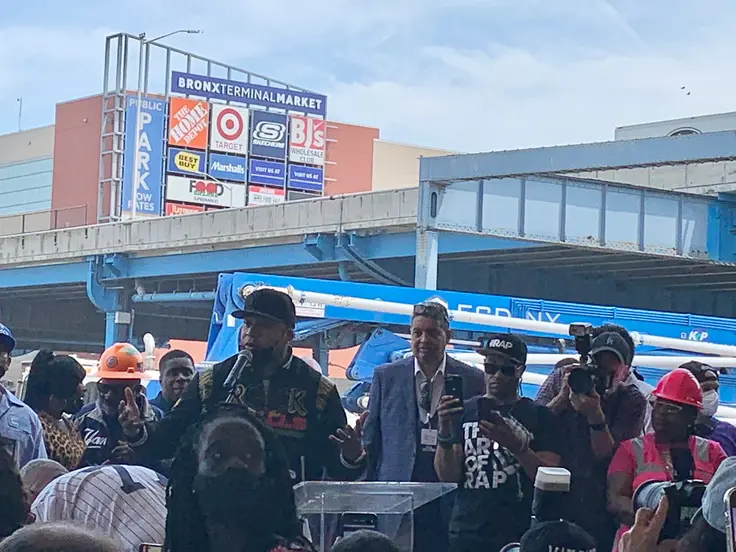 Enlarge Image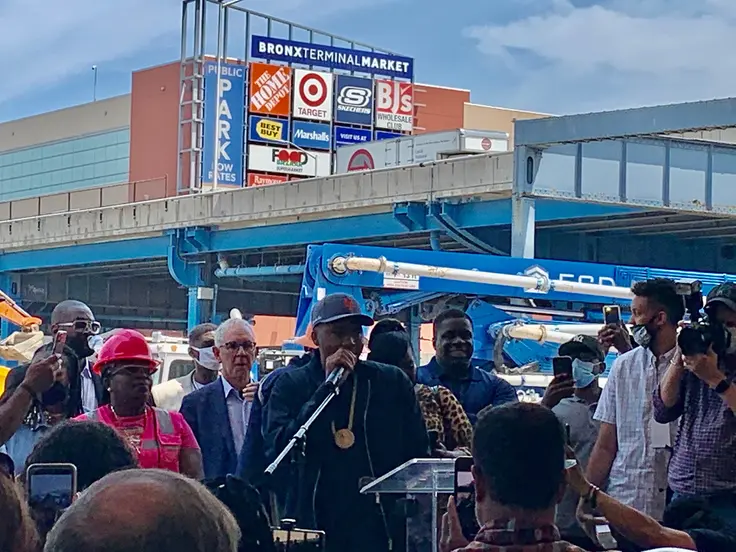 Enlarge Image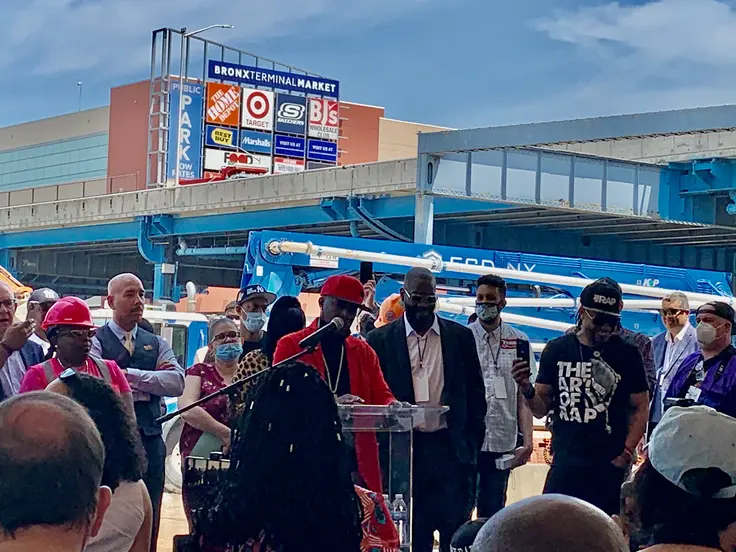 Enlarge Image
Enlarge Image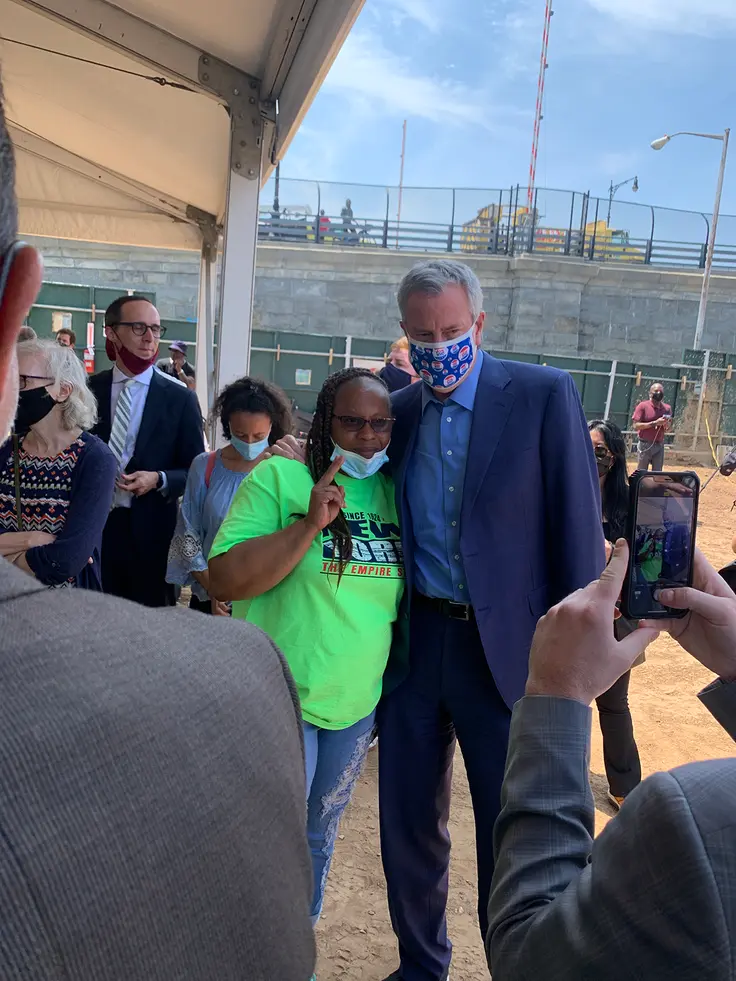 Enlarge Image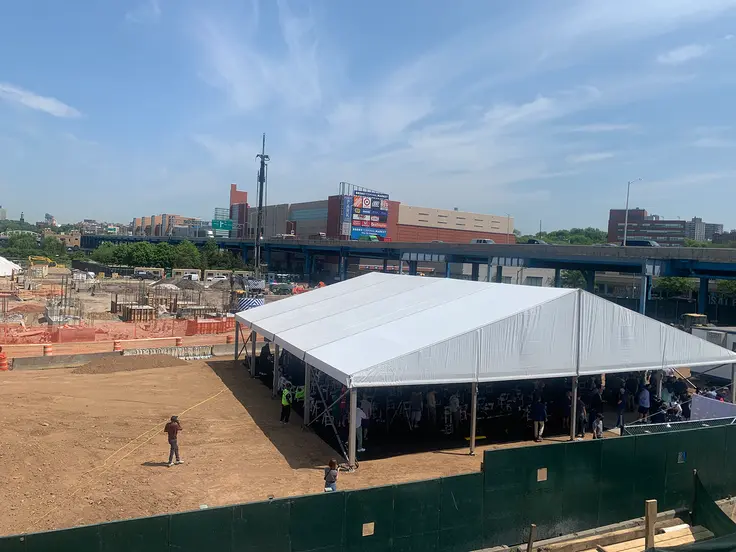 Enlarge Image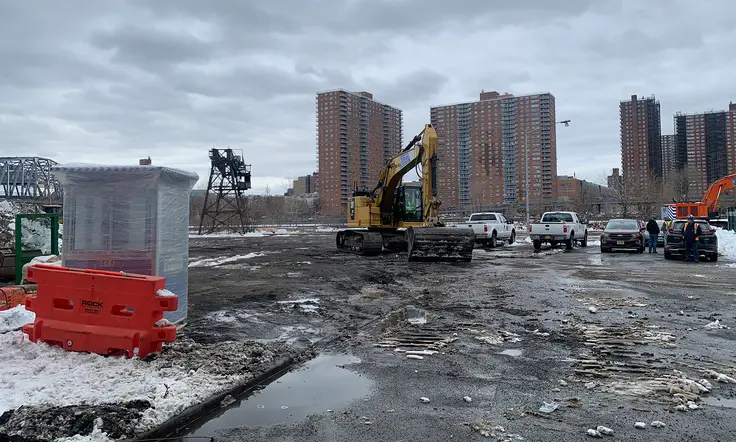 Enlarge Image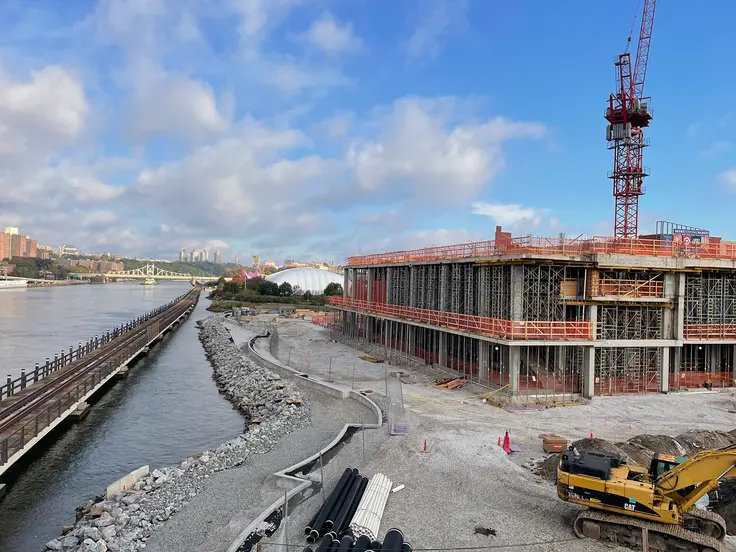 Enlarge Image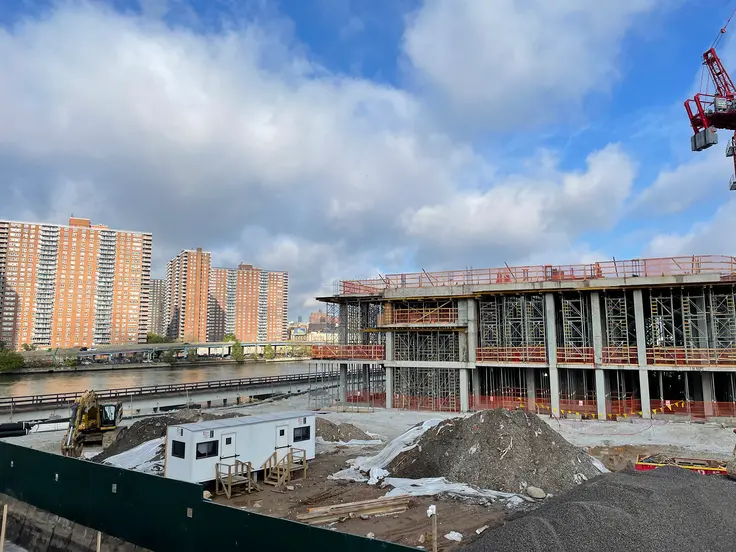 Enlarge Image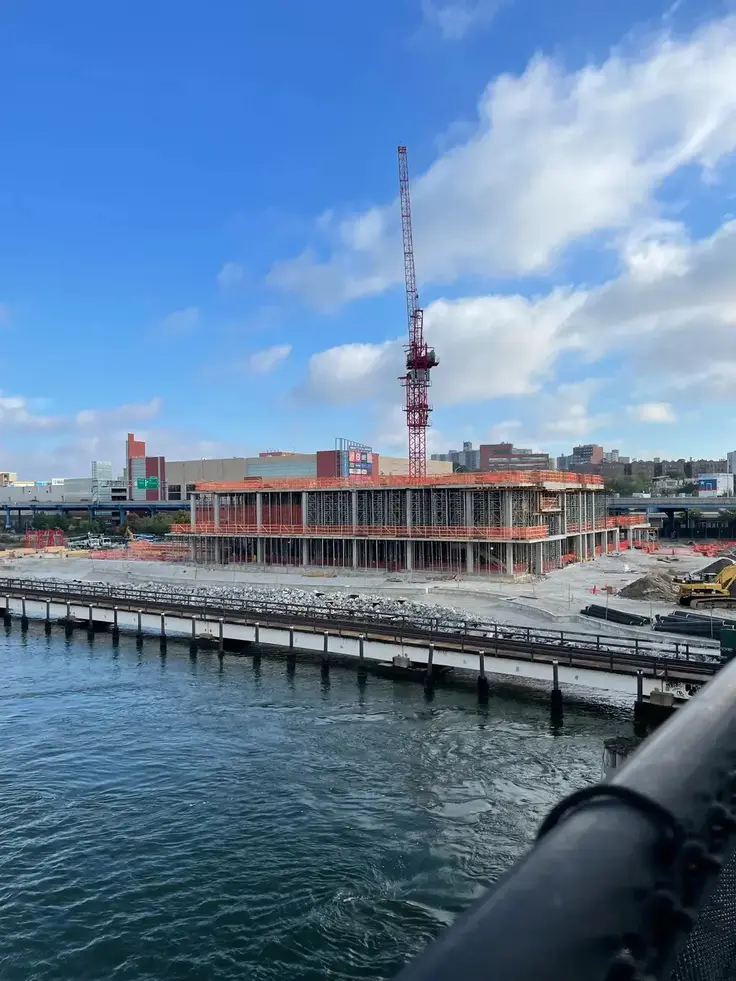 Enlarge Image
Additional Info About the Building