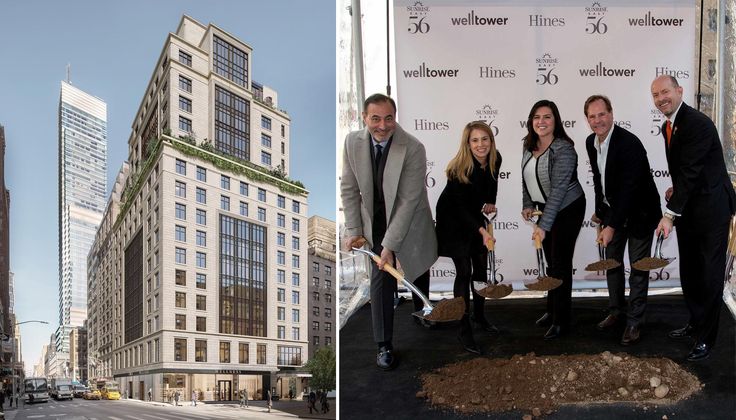 An experienced pair of developers have broken ground on
Midtown Manhattan's
first senior living and memory care community. Named
Sunrise at East 56th
, the 151-unit residence will cater to the affluent sector of the city's growing senior population, expected to comprise more than 20% of all city residents by 2040.
Texas-based developer
Hines
, who is also developing
53W53
nearby, and real-estate investment trust
Welltower Inc.
are spearheading the project. The 130,000-SF venture is located at 139 East 56th Street at the northeast corner of Lexington Avenue, near the crossroads of
Midtown East
and
the Upper East Side
. The team picked up the two-building assemblage (677-681 Lexington Avenue) from Meringoff Properties and the Riese Organization in 2016 for
$115 million
.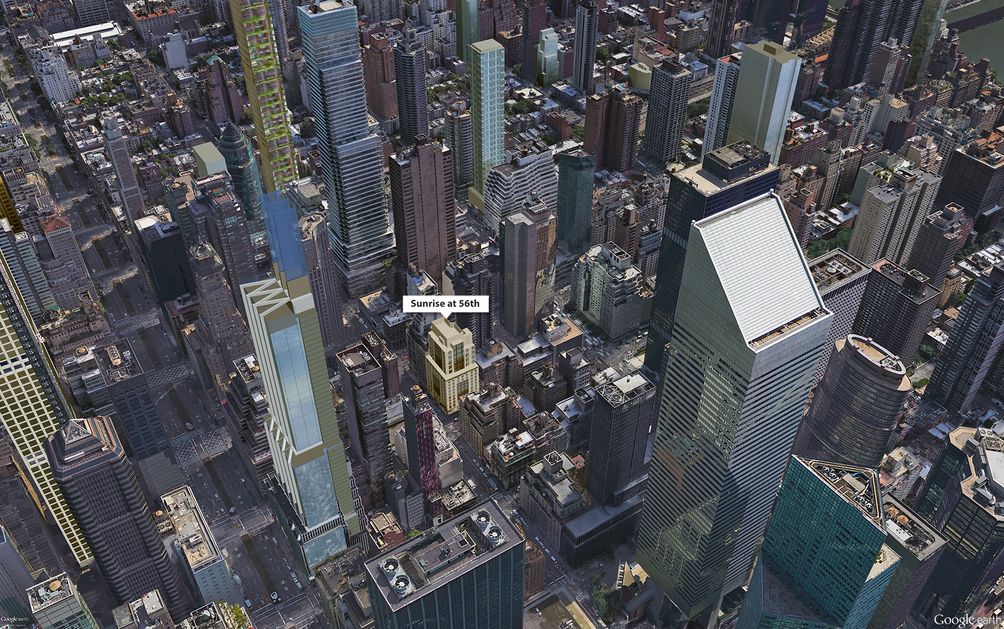 The prime location puts the project in the heart of so-called "Billionaires' Row. However, this tower isn't reaching for the great heights and glossy enclosures of newly-constructed spires such as
252 East 57th Street
,
432 Park Avenue
and
One57
. Rather, a classically-attuned exterior by
SLCE Architects
with interiors by
Champalimaud
are said to be inspired by the understated apartment houses of Park Avenue. Thomas DeRosa, chief executive of Welltower, tells the Journal, "This is a place where these people can be reminded of things in their past, potentially by the design of the building and by the location of the building and have a significantly better quality of life."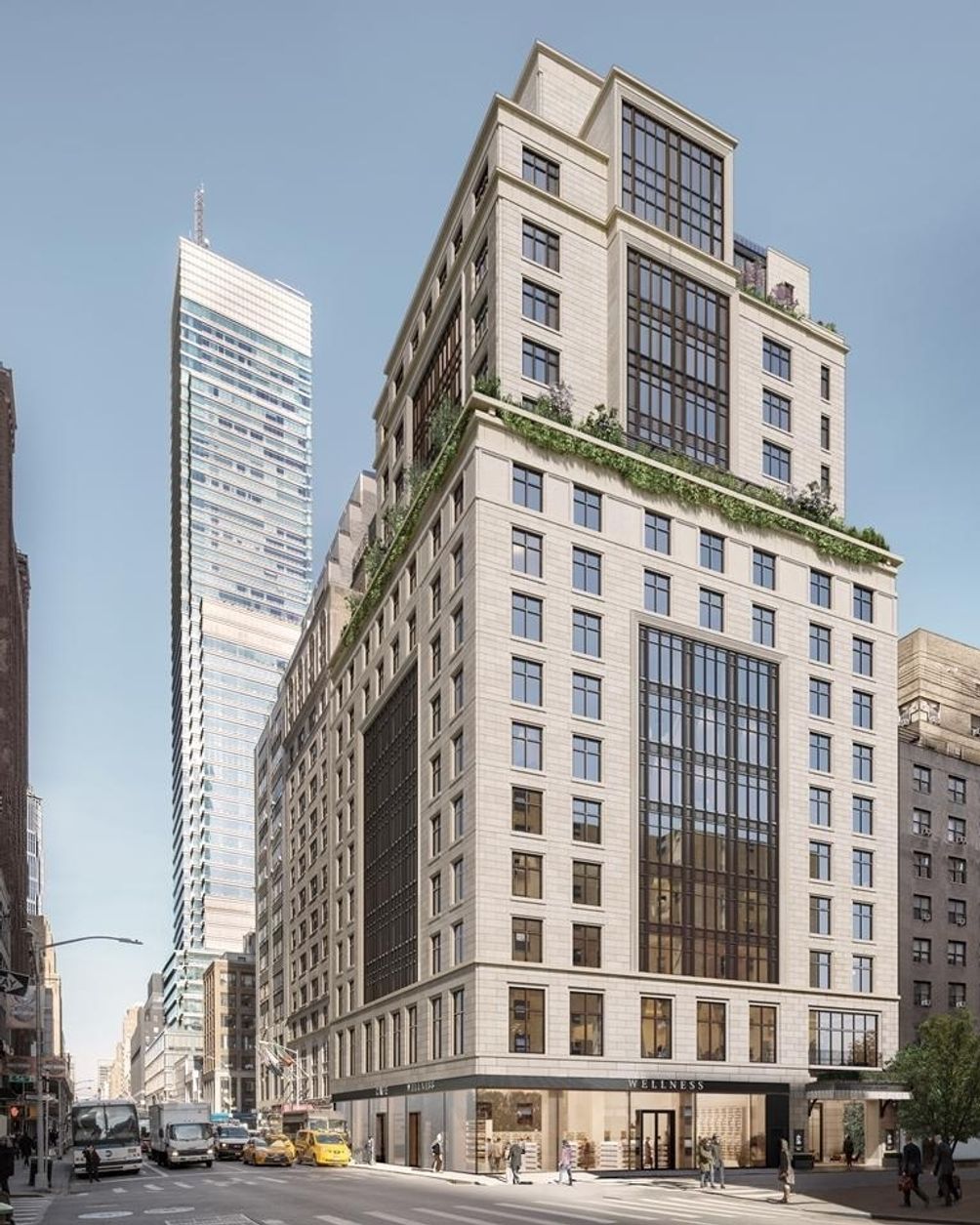 In a recent
press release
announcing the groundbreaking, Saky Yakas, a partner at SLCE says, "This building is organized vertically unlike most typical senior living communities," and "its design and layout reflects New York City apartment living." The release explains that the primary community spaces are located on the second floor and the residential units begin at the third level and continue up to the 14th.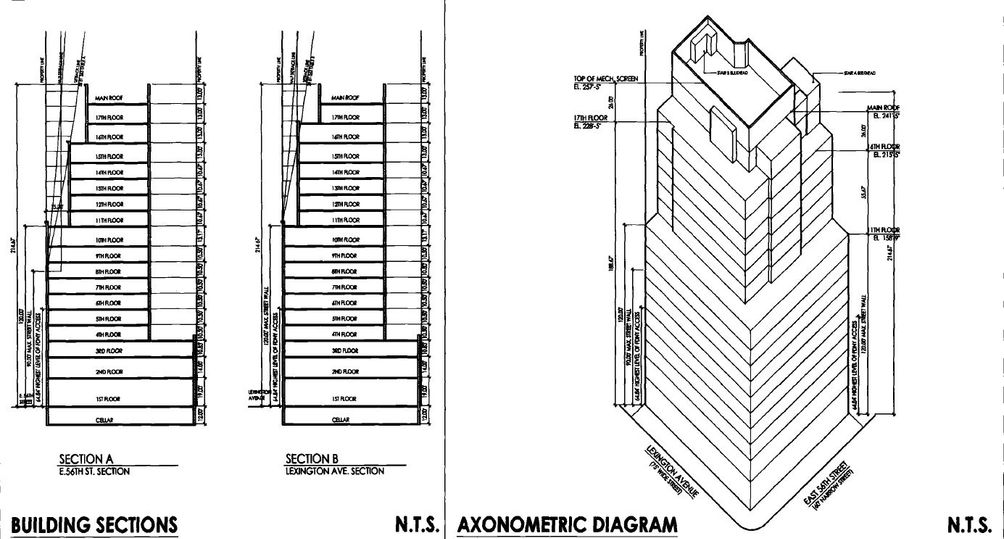 A variety of additional community spaces are interspersed between, "creating mini neighborhoods on each floor." Amenities include dining rooms, a salon, exercise facilities, medical examination rooms, an art studio and a theater. The fourth, 11th and 15th floors will have landscaped terraces and gardens. Oversized windows are specified to maintain a close physical connection between the residents and the neighborhood.
Sarah Hawkins, managing director of Hines says, "We are working with Welltower and Sunrise to bring evidence-based wellness programs to this development, to deliver services that will enhance our residents' lives and health in many ways." Wellness features include air purification systems, circadian lighting, and programming to bring exercise, meditation, and healthy patterns into residents' lives.

The building is expected to open in early 2020 and begin pre-leasing in 2019. Recently, the team launched a
registration site
and prices are said to vary by residence, apartment size, and types of services needed. A similar community, named
Inspir Manhattan
is under construction in Yorkville at Second Avenue and East 93rd Street. That building will stand 23-stories, accommodate 255 residents and offer a farm-to-table restaurant, a 16th-floor "sky park," a swimming pool, fitness center, and a library.
These projects are likely a response to a growing trend where seniors are opting to spend their retirement years in urban environments rather than in leafy (boring) suburbia. Cited reasons include the desire to stay close to family members and to benefit from supreme public transportation and top health care providers that cities often offer. According to projections from the New York City Department for the Aging, the city's population of residents ages 60 and older is expected to grow by 22% to 1.86 million by 2040. Mercedes Kerr, executive vice president at Welltower, says "Seniors want to stay in their cities as they age and Sunrise at East 56th will present New Yorkers with a world-class option in the heart of the city."
Additional Info About the Building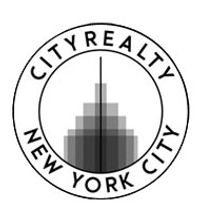 New Developments Editor
Ondel Hylton
Ondel is a lifelong New Yorker and comprehensive assessor of the city's dynamic urban landscape.
Get the latest updates!
Before you leave,
sign up for insider access
to the latest listings.
It's 100% free!