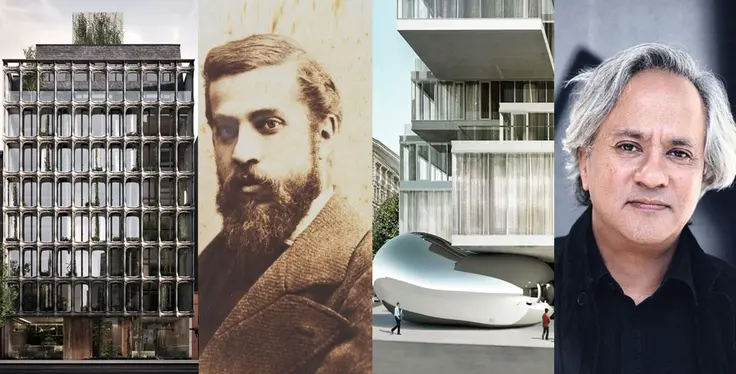 How can luxury residential buildings stand out in a crowded market? Adding art to the public spaces is an increasingly common way. This art can come even as early as the building phase, with an eye-catching wrap, or be built in to the building, such as Anish Kapoor's 3D sculpture that seems to support the mezzanine of
56 Leonard
. It can even be functional adding dioramas evoking the Museum of Natural History in building playrooms.
Art is no longer an afterthought in real estate. It has become a prominent part of the design process.
DDG
, a Manhattan real estate development and investment firm, and
Pandiscio Co.
, a brand management and marketing strategy firm that focuses on real estate, are both very passionate about the importance of art in architecture and the symbiosis between the two.
CityRealty recently interviewed Joseph McMillan, CEO of DDG, and Mike Green, Art Director at Pandiscio, to get their thoughts on how and why art enhances real estate development.
Art is no longer an afterthought in real estate. It has become a prominent part of the design process.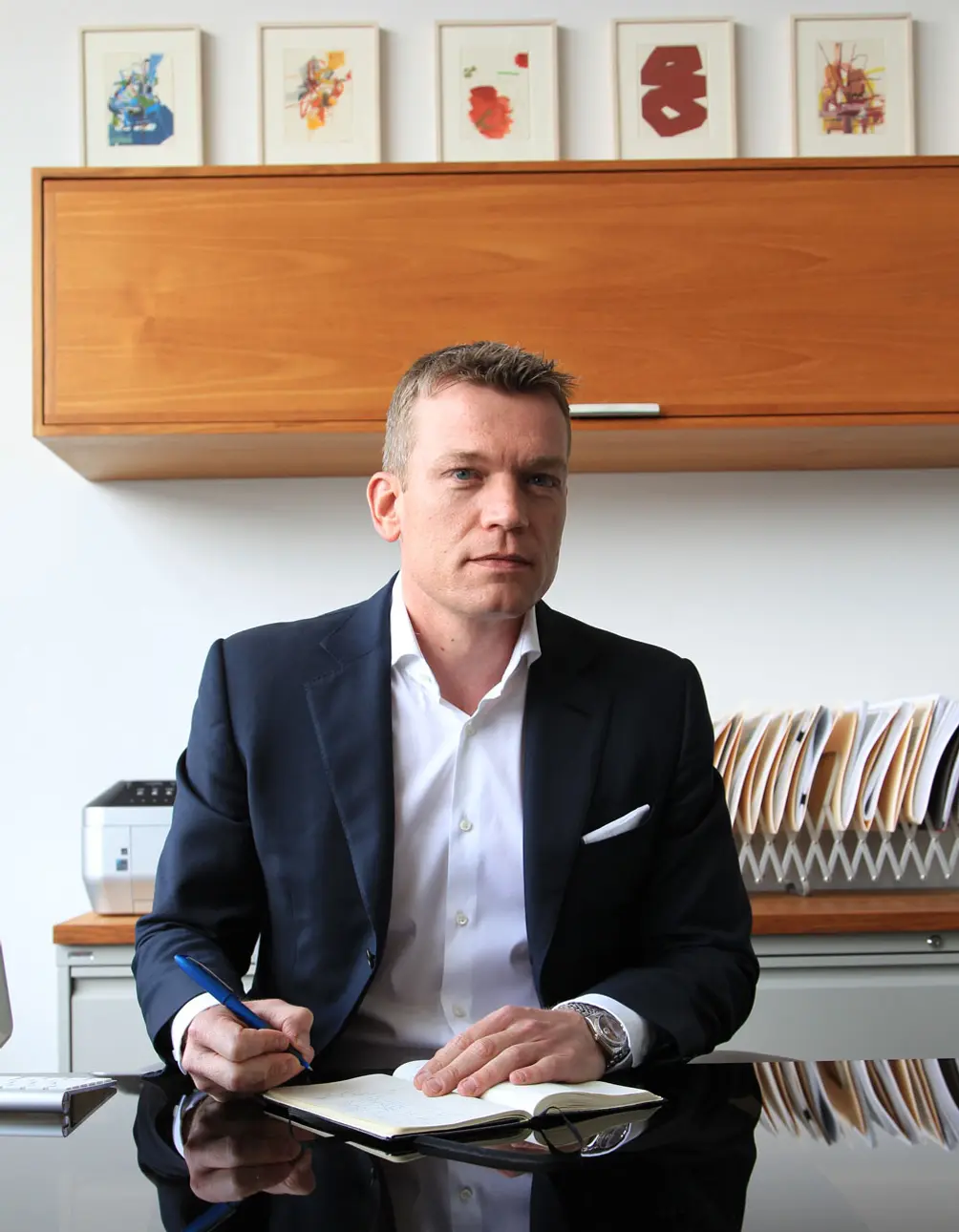 Joseph McMillan, CEO of DDG
How do you think art enhances the residential experience?
Joe: Art enhances the residential experience in many ways. Real estate itself is very experiential, as is art. Good design influences people in a myriad of ways, both emotionally and through the physicality of having a reaction to it. When you look at art, you have a reaction to a piece of art. This is also a critical component to real estate. If you can combine the two into one, they can have an interesting interplay amongst each other. In most locations, this plays really well. If you can tie in the art experience to the project or to an event, it is exponentially beneficial.


Can you describe how you commission art for your buildings?
Joe: With every project, we look to the property and the real estate to inform us to what the appropriate piece is. That's how we select the artist and the piece, it has to tell a story. It is critical that the real estate and the art come together to tell a truly compelling story.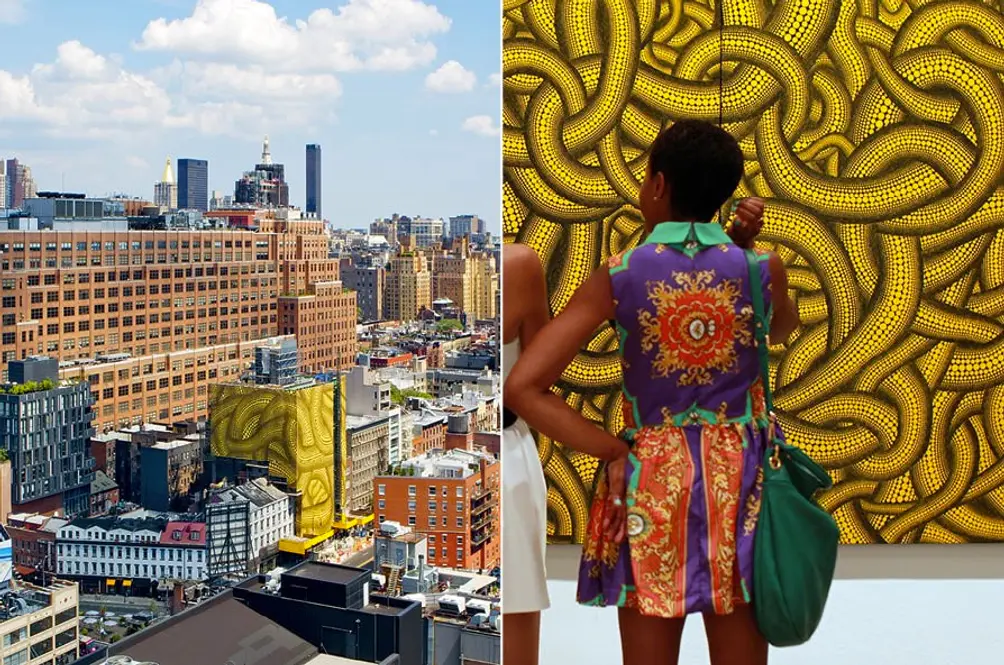 We worked with an artist and the Whitney Museum for our building 345meatpacking at 345 West 14th Street. This was quite a unique project. We had a very large facade that we wanted to do something interesting with.

The Whitney was moving to the Meatpacking District and we wanted to commemorate that huge announcement. When we reached out to the Whitney, they were very receptive and it was approximately at the same time the Yayoi Kusama exhibit, "Yellow Trees," was coming from the Tate Modern to the Whitney. So we thought, "Why not wrap our building with a piece of art?" We commemorated their announcement of moving to the Meatpacking District with the construction of our Meatpacking District building.
Tangentially, we knew that Yayoi Kusama lived on 14th when she lived in New York; she was the perfect artist to showcase. Kusama's art is very beautiful in and of itself, so that's how we decided on that piece.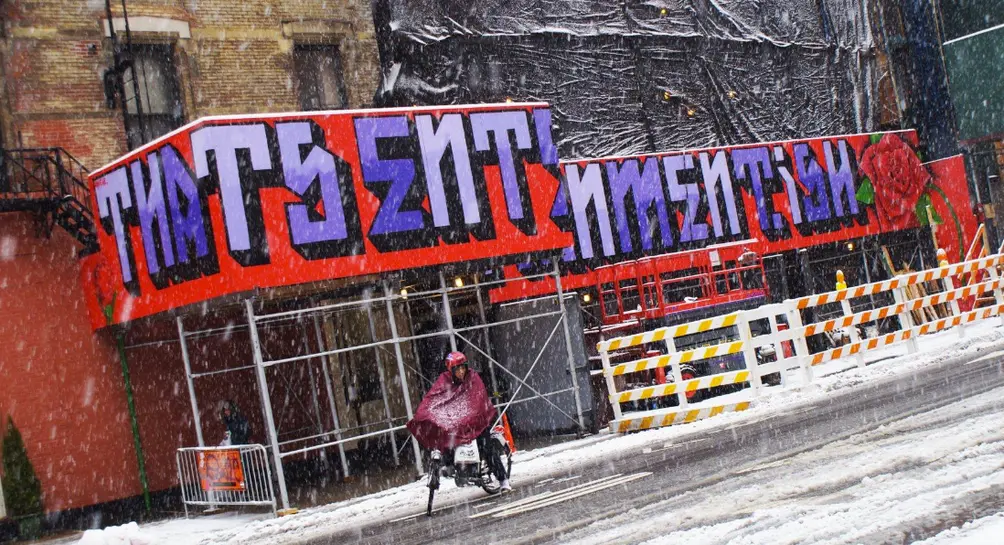 For various other art collaborations, we have worked with artists. For our building in Soho where we had a very large facade panel at 325 West Broadway, we commissioned Ben Eine, a U.K.-born street artist who lives in San Francisco, to do the art on that building.

If you go back 20-30 years, there was a lot of graffiti art in Soho. Eine commemorated the history of graffiti in the neighborhood with a canvas on the building. It was a tie between the Soho and the artist's form.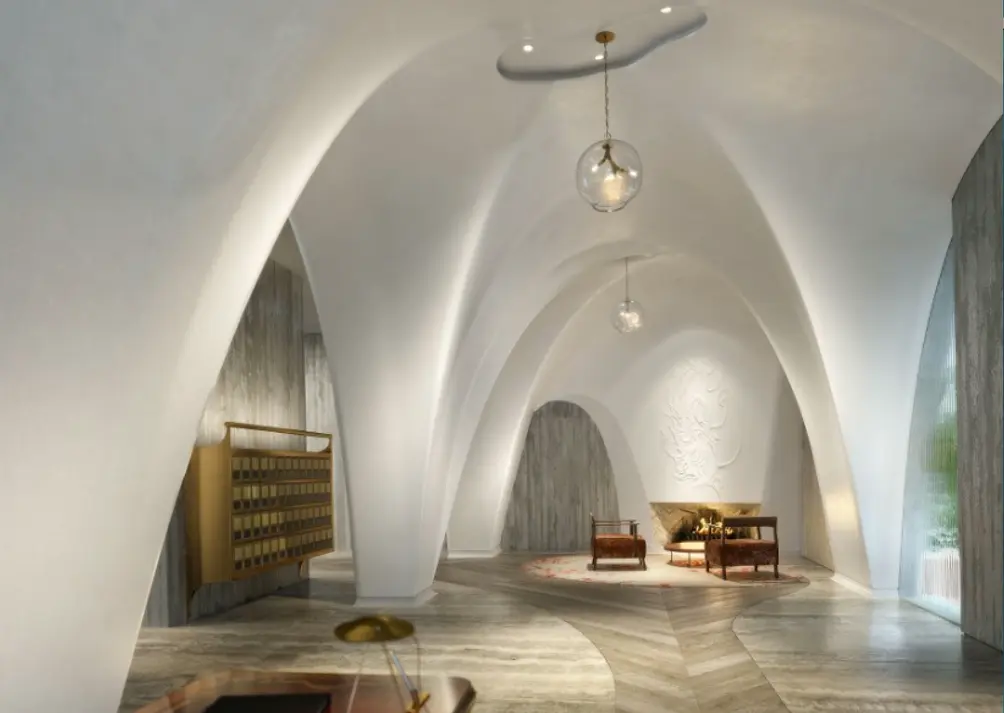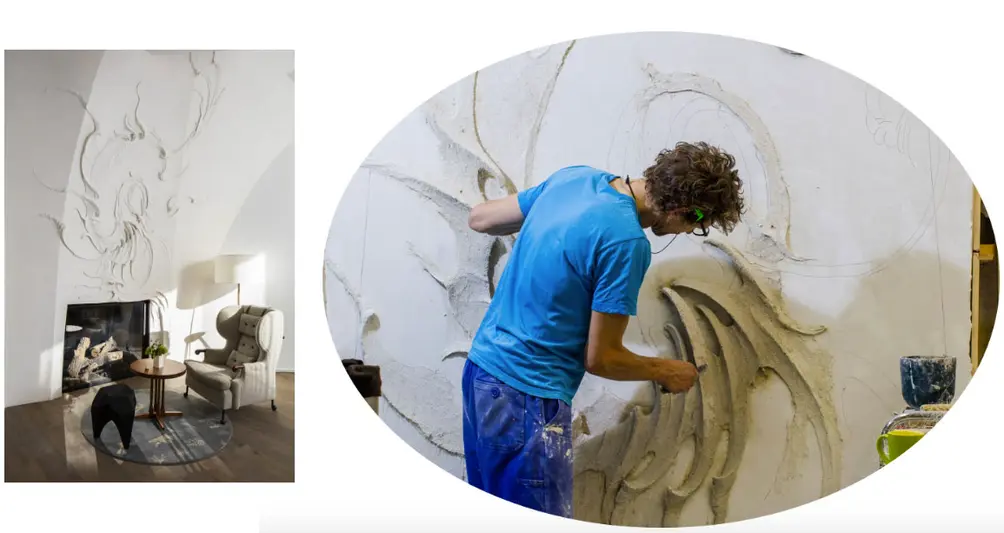 For
180 East 88th Street
, we are working with a series of artists. One artist is the world-famous stucco artist,
Jan Hooss
. He's doing an installation of beautiful plaster work which will be in the building lobby over the fireplace. We wanted something unique and different for this building which is why we went with stucco art. This artist has worked all over the world, based in Stuttgart, Germany, and he's done a project with Brad Pitt and Angelina Jolie at Chateau Miraval.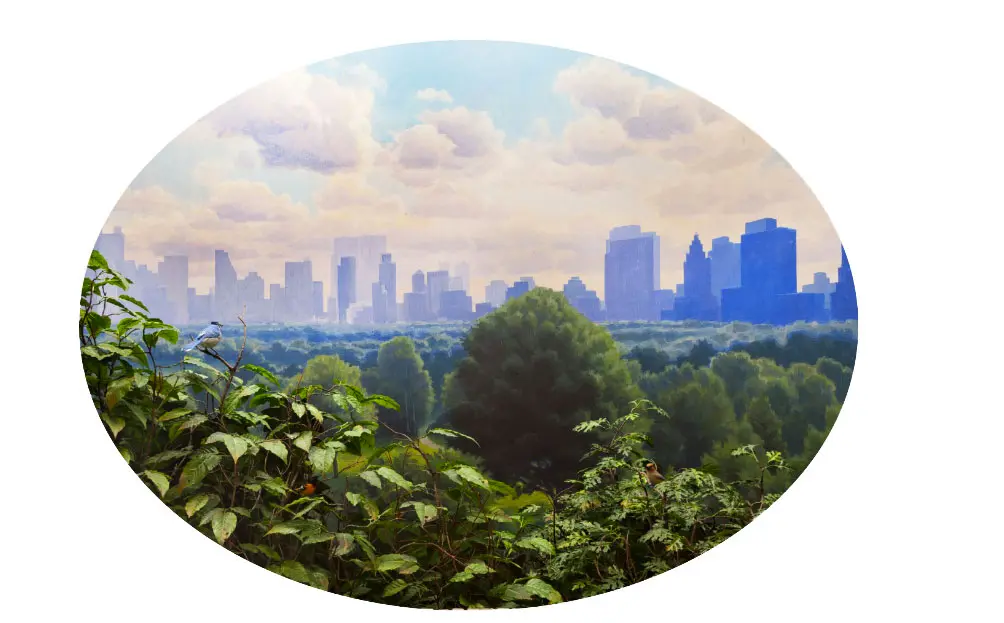 For the project, we also worked with a dioramist from the Museum of Natural History. Stephen Quinn led the diorama team, which consisted of himself, Sean Murtha and George Dante. 180 East 88th will be the tallest building on the Upper East Side. We wanted to utilize a form that showcased the views, but we didn't want the standard picture box windows.

The Museum of Natural History has the most beautiful dioramas in the world and Stephen Quinn, Sean Murta and George Dante, the best known dioramists in the world, prepared a mural for us in the sales gallery that will eventually be transported to children's playroom. So we'll have the stucco work in lobby and the diorama in the children's playroom. This is really very unique and not been seen or done before.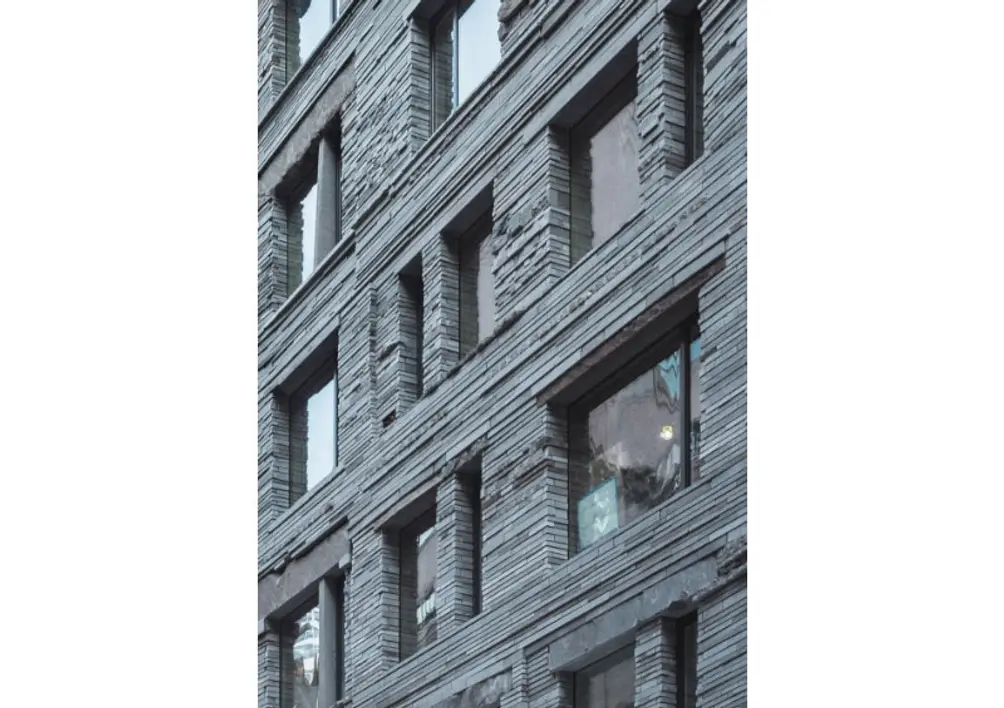 12 Warren
, a property located in
Tribeca
, features a plethora of handcrafted and artisanal details, though none more striking than the signature facade of rough-hewn bluestone quarried in upstate New York. To capture the true beauty of this stone and its New York origins, DDG commissioned award-winning fine art photographer
Jacqueline Hassink
to photograph the bluestone quarry where the building's stone elements originated. The stunning photographs will be permanently displayed throughout the lobby. DDG's collaboration with Jacqueline is truly exciting, as she is an incredibly respected and inspiring fine art photographer.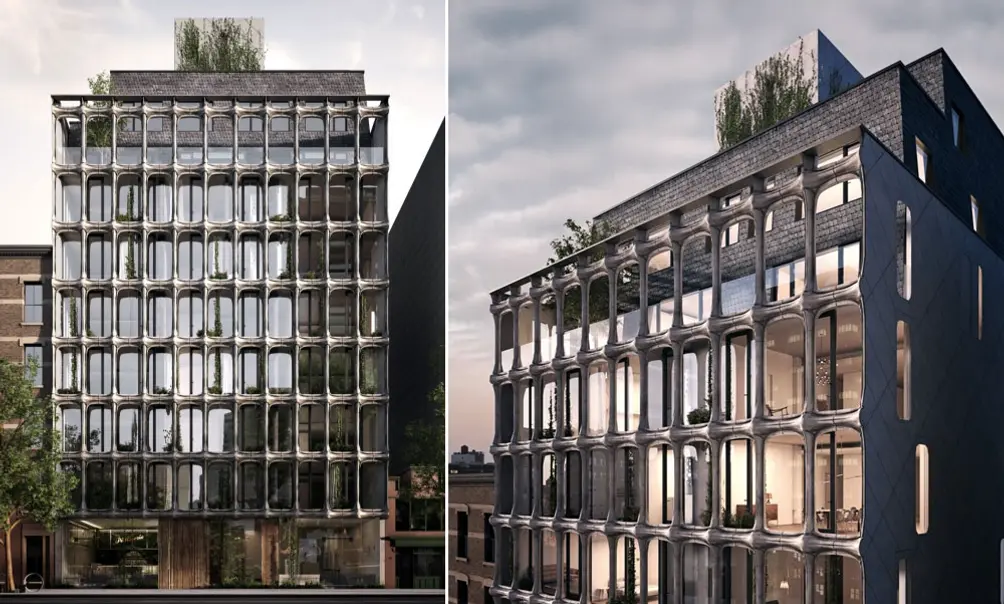 Does the project always influence the art or does it ever work the other way around?
Joe: We've drawn from historical architecture for some of our designs, for example Gaudi in Soho with XOCO 325 or the arches for an Upper West Side development on 88th Street.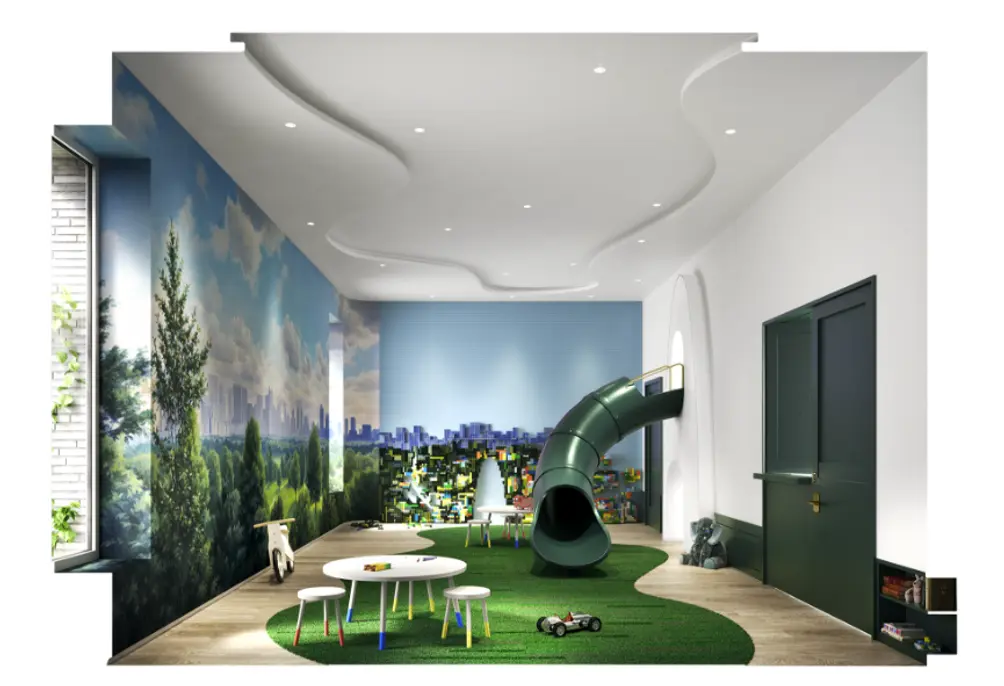 In the children's room at
180 East 88th Street
the diorama art influenced other art. We will install the diorama on one wall of the playroom, and where that wall meets the corner and turns, we're commissioning a huge Lego wall that replicates and continues the diorama. The diorama will fade into the Lego wall [made of many individual pieces of Lego] that continues around the corner.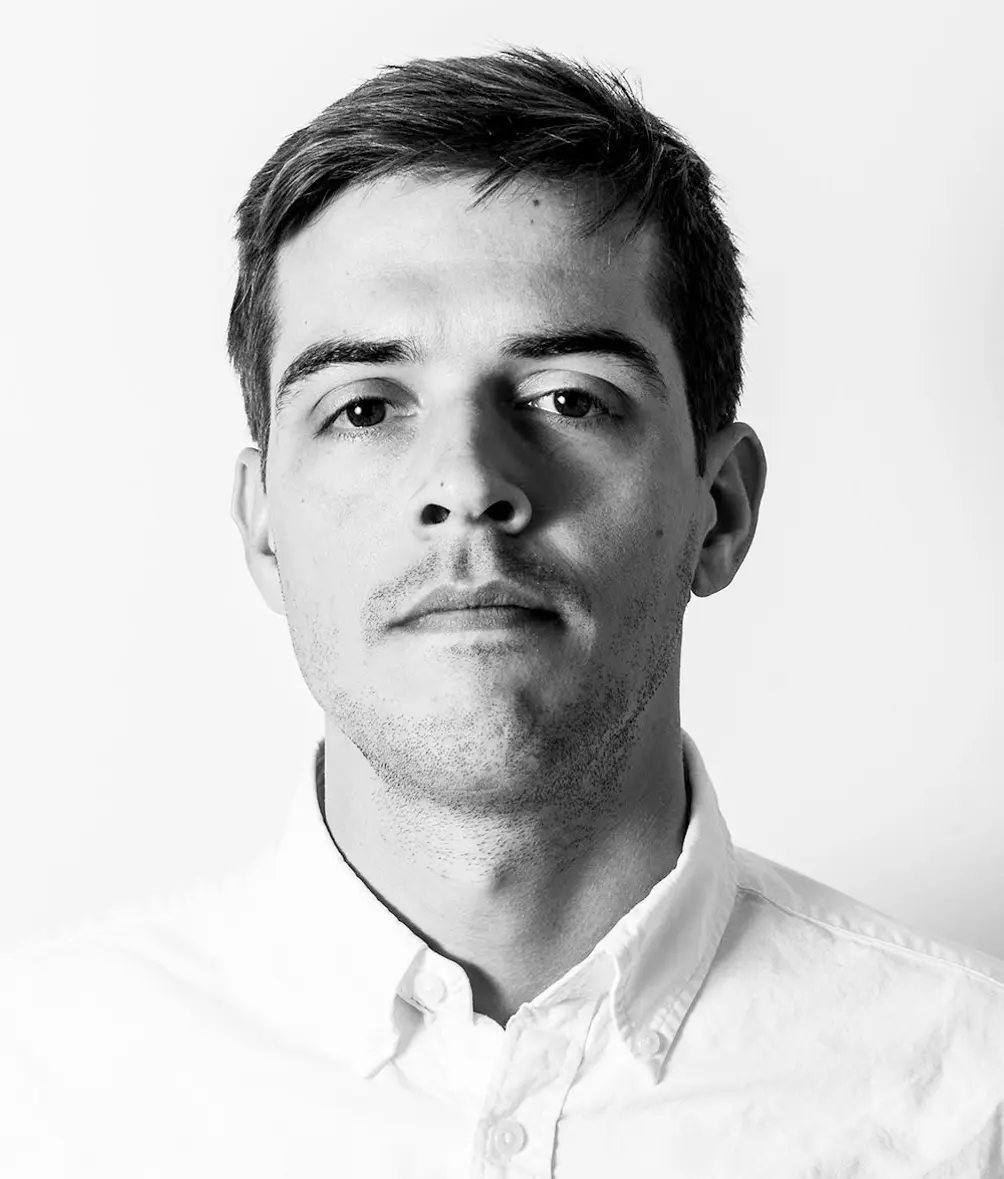 Mike Green, Art Director at Pandiscio
Art is becoming a more prominent feature in new real estate developments. Can you speak to why you think that is and how it enhances the architectural and residential experience?
Mike: It's no coincidence that people who surround themselves with beautiful art want to live in beautiful homes. Art and architecture have a long standing relationship, and what we're seeing happen in and around residential buildings today seems like a natural progression to me. Art plays an important role in our work in many ways, but on a basic level it can be as simple as programming a public experience or working with the development team to ensure there is adequate wall space for residents to display their own collection.
Can you describe your role as Art Director? What is a typical day in the life of Mike Green?
Mike: My primary responsibility as Art Director is to work closely with our team and the client to develop the most compelling narrative for a project and deliver it in the most impressive and intriguing way possible. My days always start with coffee, news and a jumpstart on work. I typically start around 6am, it's quiet and calm and without question the most important part of my day. Outside of that specific routine, my day can take a lot turns. On a typical day I would get into the studio around 10am, jump right into emails, discuss project updates with our team, review tasks and prepare for meetings. Throughout the course of a week I might end up at the printers proofing a job, in a Landmarks hearing downtown, marking up renderings with comments, on a skybridge 300 feet in the air or in an architect's office reviewing floor plans. My typical day constantly changes, which is part of the reason I love this work.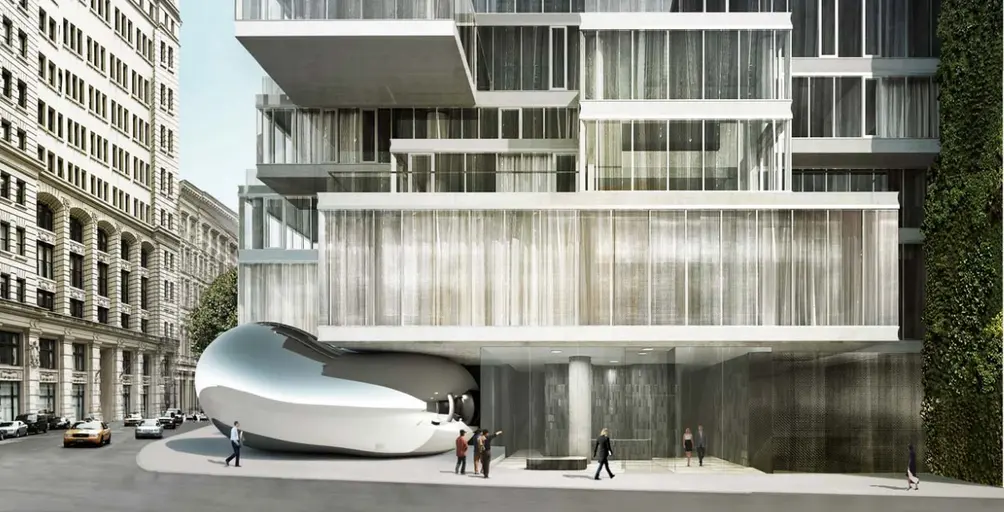 How do you work with clients? How do you help them realize their vision?
Mike: We identify and underscore the positives while correcting or minimizing any negatives. We've been fortunate enough to have worked with a large number of developers over the past two decades, that experience and variety allows us to very clearly identify prospects of a new project. We're typically brought onto projects where the development team has been living with the same story for a while, bringing fresh eyes to these situations help us point out the not-so-obvious possibilities.
How do you work with artists? How often do you buy finished works? How often do you commission the work?
Mike: Maybe 90-percent of the projects we get involved with have a serious art component of one form or another. It's a friendly and mutually beneficial environment for everyone—from the artists to the gallerists to the home buyers. But there is so much artistry in most good developments. Whether it's in the architecture or the engineering—it's all about communicating and displaying it in the proper way that it becomes apparent and therefore of real value.
Can you speak specifically about 56 Leonard. The way Anish Kapoor built the sculpture into the building is spectacular. Can you explain how this came about?
Mike: A good development team will use all their best resources. In this case the great artist is a relative of one of the great developers. A perfect fit in every way!
Schedule an Appointment
To tour any of these properties, just complete the information below.
Or call us at (212) 755-5544
Additional Info About the Building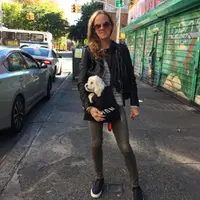 Contributing Writer
Michelle Sinclair Colman
Michelle writes children's books and also writes articles about architecture, design and real estate. Those two passions came together in Michelle's first children's book, "Urban Babies Wear Black." Michelle has a Master's degree in Sociology from the University of Minnesota and a Master's degree in the Cities Program from the London School of Economics.
Off Market Listings
Off-Market Listings
Many apartments are sold off-market
without being publicly listed.
Contact us to learn more about off-market listings.
There's no cost. And never any obligations.
. I'm only interested in publicly listed properties.