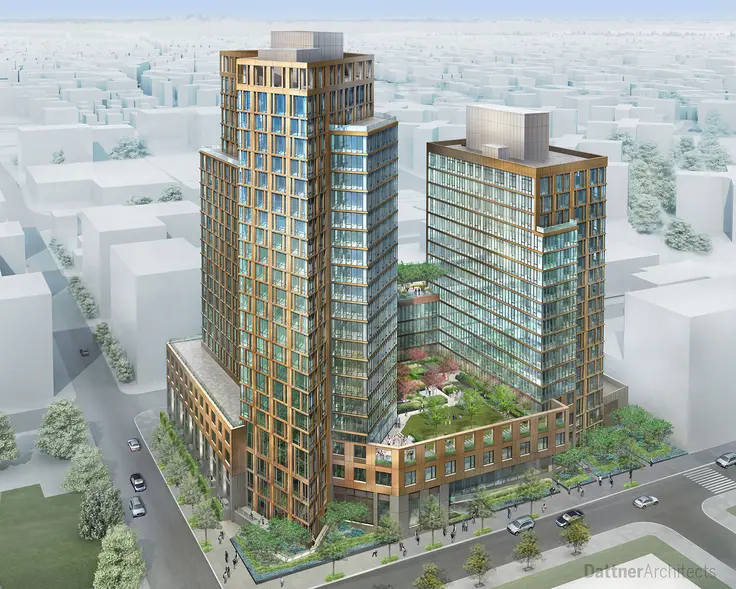 The first building of
the Durst Organization
game-changing Hallets Point development is now rising.
Hallets Pont Building 1
will be a 405-unit rental complex where 20% of its units will be allocated to low-income households. Now 3-stories above street level, the building will ultimately top off at 22-floors-thus greatly altering the low-rise Astoria skyline. The building is part of the larger Hallets Point master plan that calls for 2,400 units (483 affordable) throughout eight residential buildings, retail space, a public waterfront esplanade and a site for a potential K-8 school in all.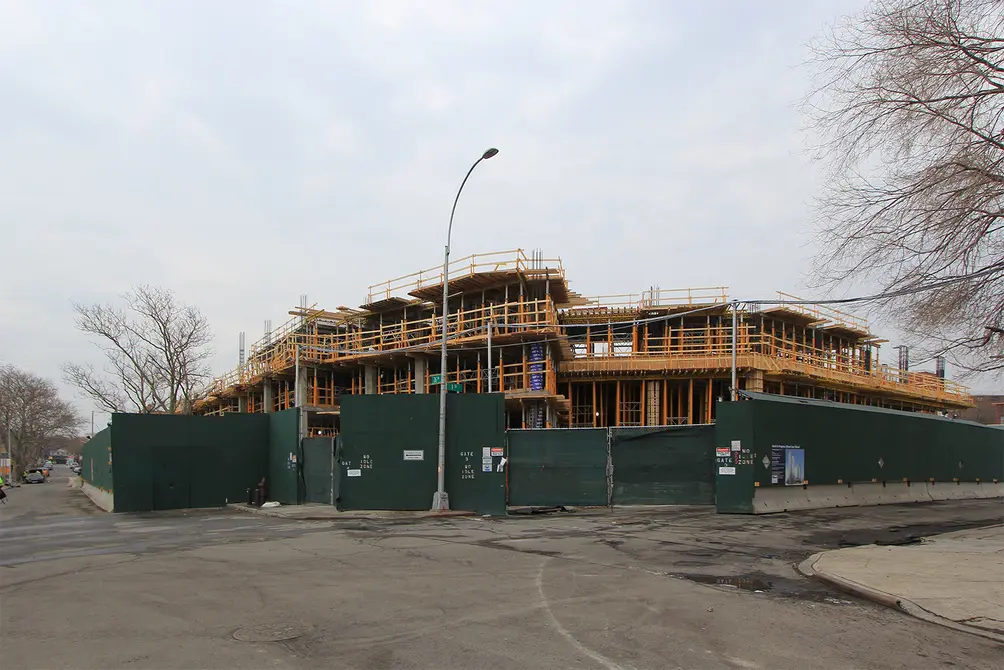 Located at 26-01 First Street, Building 1 supplants a two-story warehouse that faces a waterfront ballpark named Whitey Ford Field. NYC Ferry will soon begin service nearby from a now in-construction ferry launch at the southern side of the Hallets Point peninsula. The new
22-stop ferry system
will be able to whisk commuters from Astoria to Roosevelt Island, Long Island City, East 34th Street and Wall Street.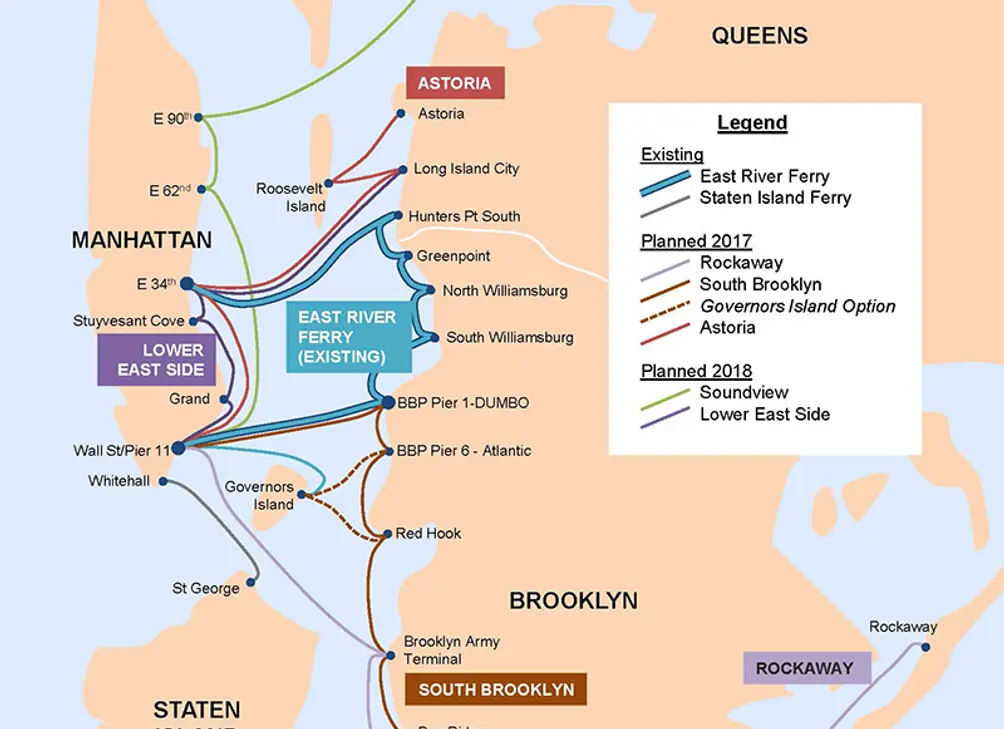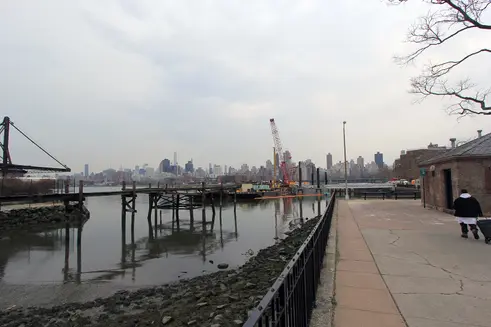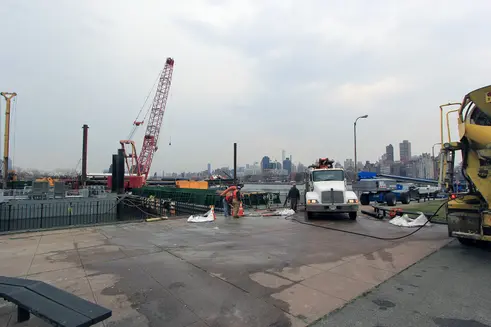 The design is being handled by
Dattner Architects
and calls for a pair of fraternal towers enveloped by a brick and glass façade. The building will be LEED certified and per the architects, is to include a cogeneration plant that will allow it to generate its own electricity, heating and cooling, on-site. According to
the Real Deal
, the building will use an alternative air conditioning system, known as a chilled-water system— which pumps cold water through a network of pipes to blow cool air into a room.
The building's ground-level will hold a supermarket. Communal amenities will be scattered throughout the podium and include several outdoor terraces, a fitness center, a business center, a children's playroom and a recreational room. The landscape architects,
MPFP
, designed the exterior terrace spaces on the 4th and 8th floors. Per
their page
, dining areas and outdoor rooms will dot the 4th floor terrace providing private and hosting spaces for tenants while the 8th floor deck will provide outdoor rooms and seating areas and a specific area for sun bathing.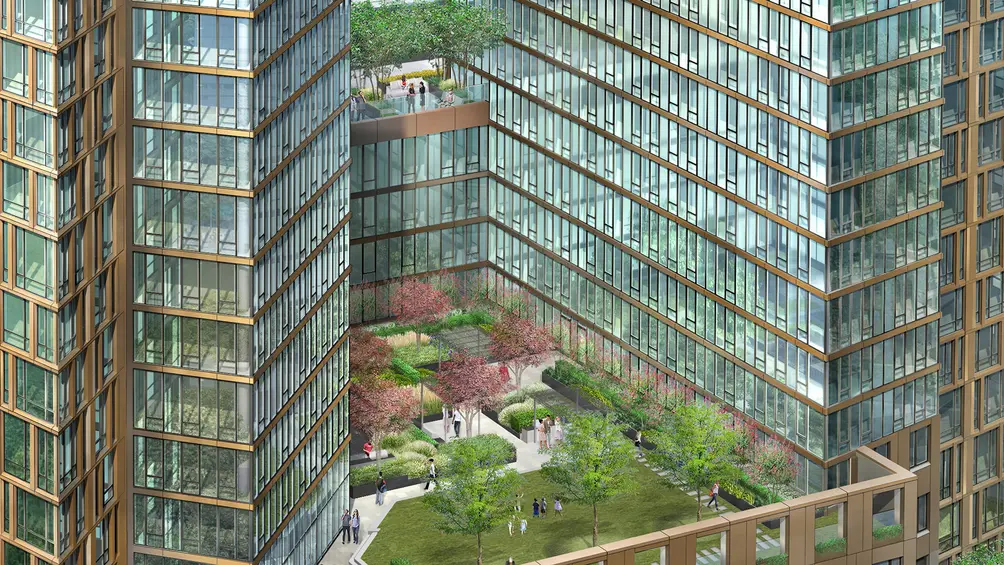 Building 1 is anticipated to open in 2018. The timetable of Hallet's Point's future buildings has yet to determined. Last year it was reported that Durst is shelving much of the master plan upon the expiration of the 421-a property tax abatement program in 2015. Now with a new form of the program revived (now called
the Affordable New York Housing Program
), construction of the remaining 7 high-rises may now be viable.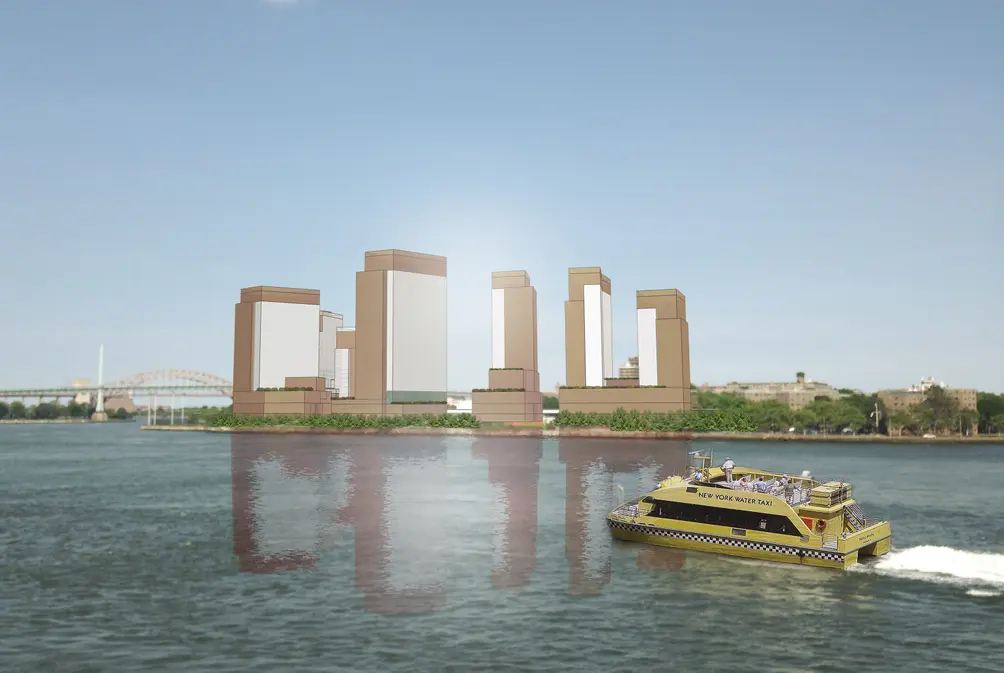 Additional Info About the Building