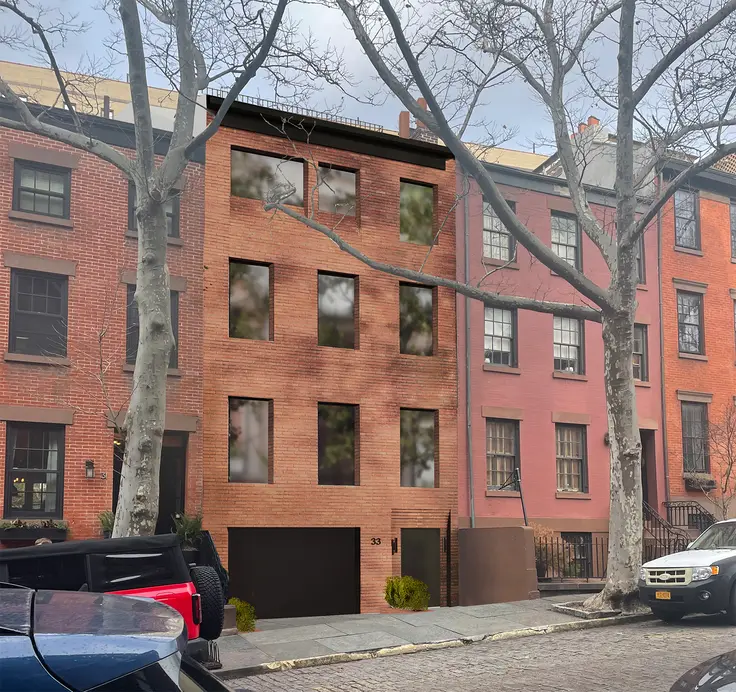 Plans for a new house on the lot at 33 Joralemon Street in the Brooklyn Heights Historic District date back to 1987, when the Landmarks Preservation Commission ("Landmarks") issued a certificate of appropriateness to then-owners David and Doris Epner. However, nothing appears to have come of it; the lot remains vacant, both Epners are now deceased, and Landmarks' approval may have lapsed in the decades that followed. Acris shows that the property changed hands for $2.5 million in 2018, and Landmarks' docket shows that the new owner is eager to build: The application for a new house on the cite is among the first that will be heard on Tuesday, April 4.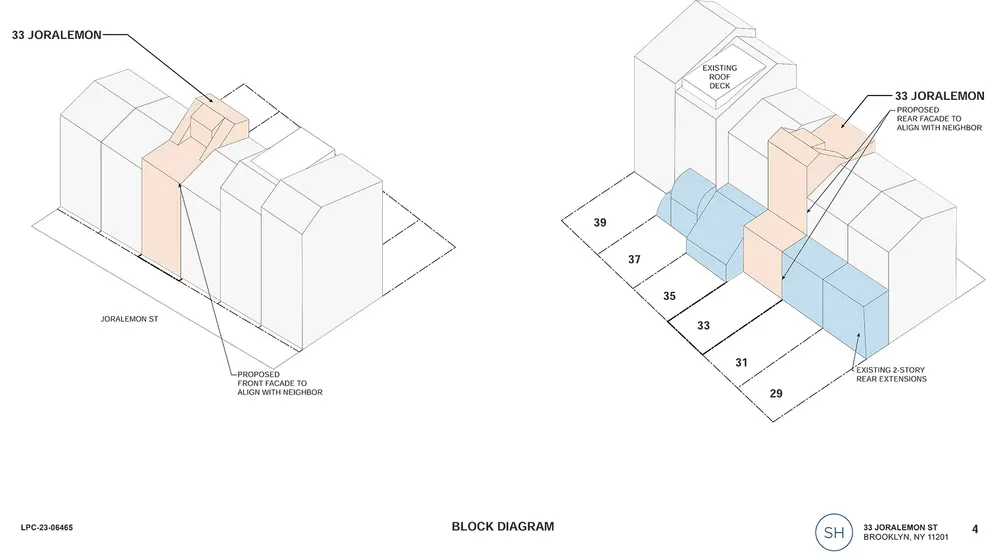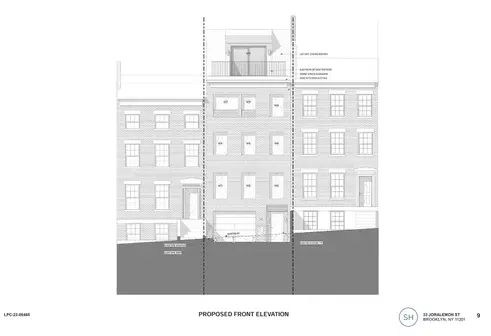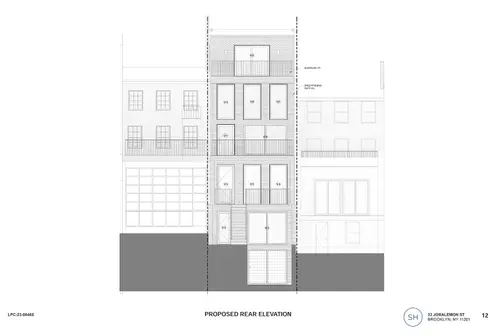 New construction is few and far between on this brownstone block near Brooklyn Bridge Park, but the four-story house proposed for 33 Joralemon Street would not be readily identified as such. The front and rear facades are designed to align with their neighbor, as are the windows and rooftop cornice. The new building's height, red brick facade, and metal railing on the roof deck are all highly congruent with the surroundings. A
presentation
by the Brooklyn-based
Steering House Design and Development
cites numerous townhouses in the district as precedents for what they want to do at 33 Joralemon Street.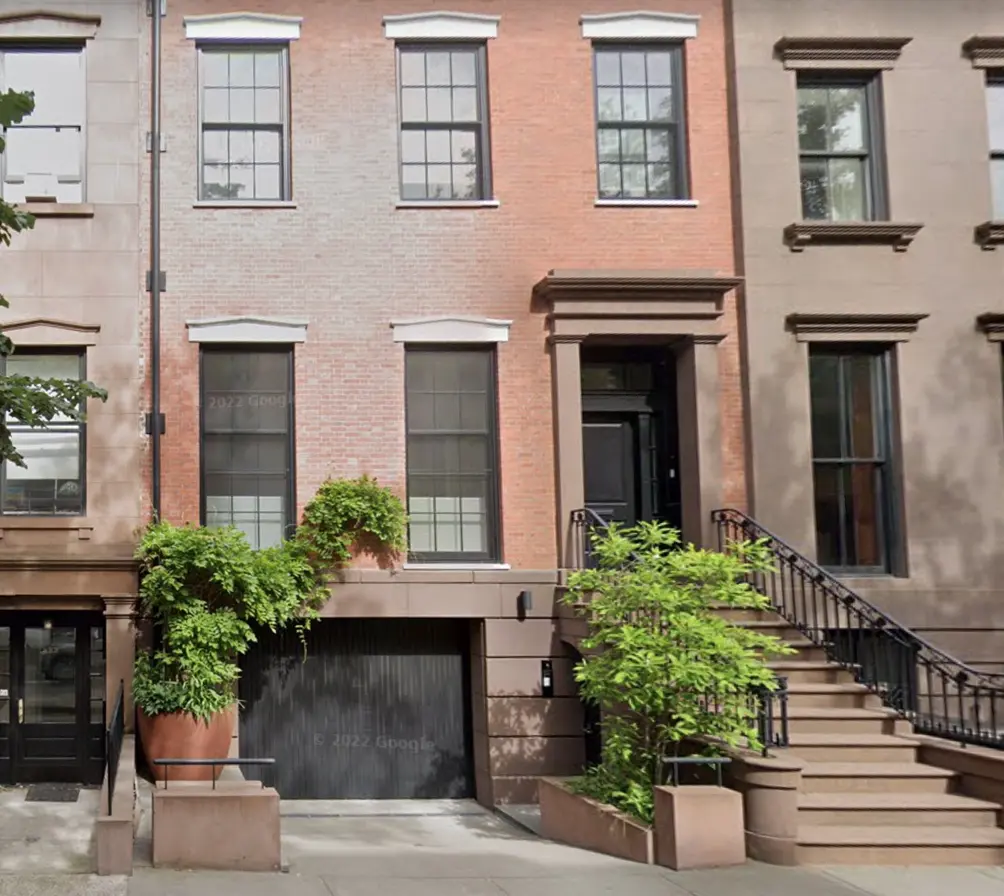 The house will be constructed to Passive House standards for optimal energy efficiency. In addition to the new building, the applicant seeks a curb cut for the garage that would be part of the house. Floor plans call for a cellar, an entrance foyer, a living room, a dining room and open kitchen, and five bedrooms. In addition to the roof deck, two of the bedrooms are shown to open to private terraces.
The Brooklyn Heights Historic District was the first to be established in New York City, and locals are notoriously protective of their neighborhood. However, this project has already attracted support for the Passive House construction and the look of the house. Local Council Member Lincoln Restler has written a letter in favor of the new house, finding it to be "an appropriately scaled building that matches the neighboring buildings' envelopes" and that "the contemporary design is in harmony with this block of homes." Residents of the house next door also weighed in, saying, "We would be glad to live next to the proposed home and welcome our new neighbors to this wonderful and unique neighborhood."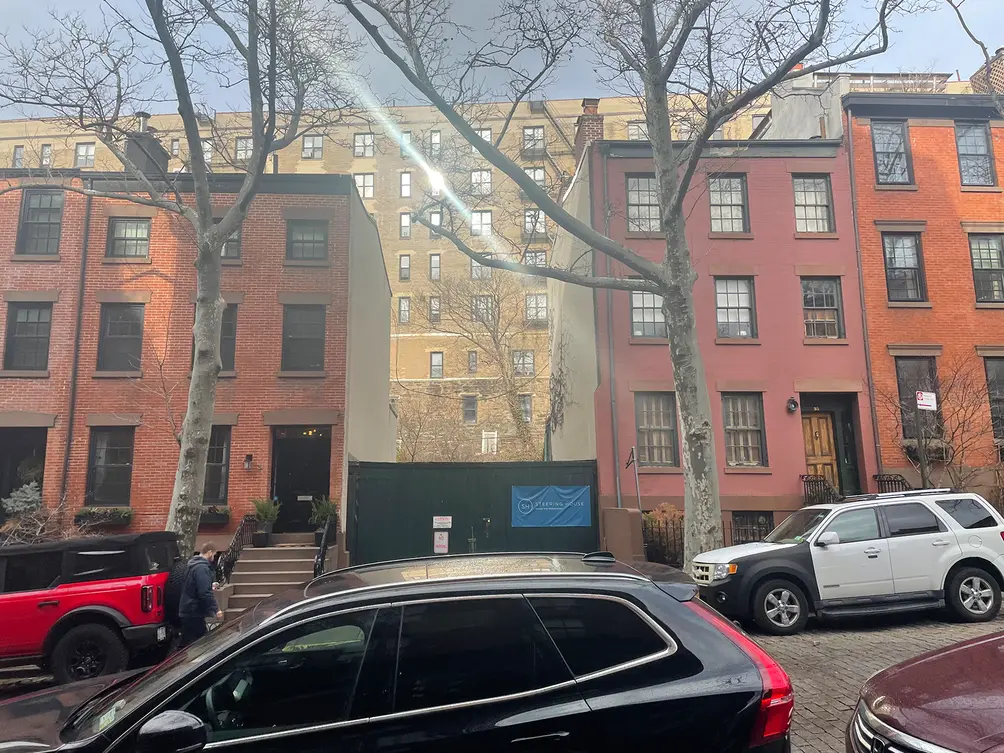 Additional Info About the Building