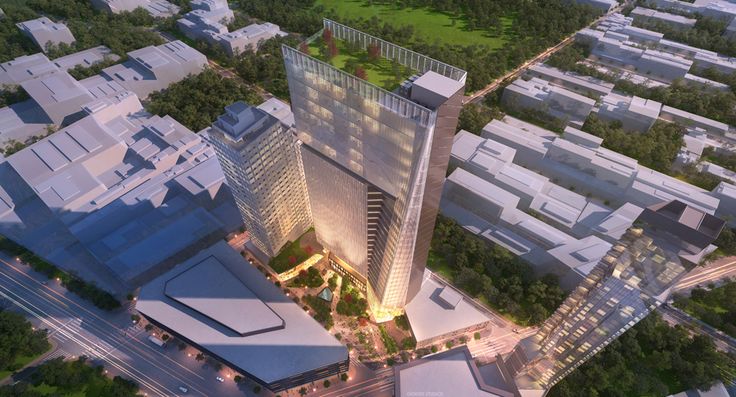 A large
Downtown Brooklyn
development site at 625 Fulton Street is slated to receive one of Brooklyn's largest office buildings. The parcel, bounded by Rockwell Place, Hudson, Fulton, and Lafayette streets, formerly held a drab, seven-story office building which Forest City Ratner razed in 2013. The lot was sold to Brooklyn-based Rabsky Group for $158 million, and a recent article from the Real Deal specifies the developer intends to build a 36-story commercial skyscraper, upwards of 700,000 square feet of leasable space. To garner a tower of that size, Rabsky is in talks with City Planning to take advantage of a plaza bonus.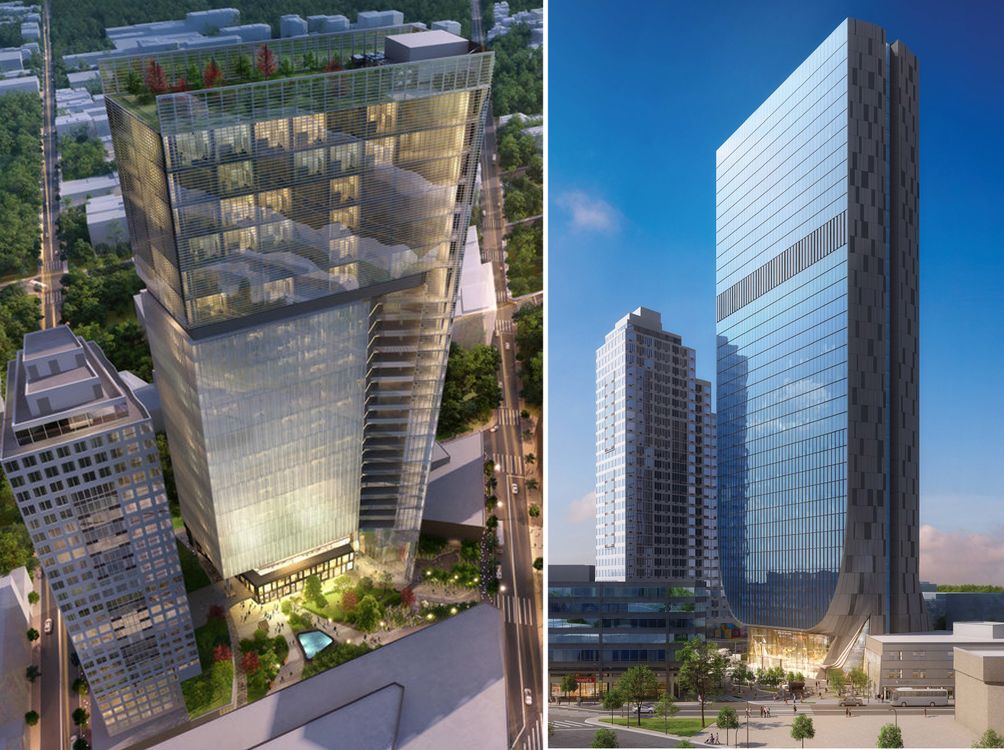 Avant-garde duo,
Albo Liberis
, have been commissioned as the architects. The firm recently wrapped up construction on their striking William Vale Hotel in
Williamsburg
. Published on their webpage are two sets of renderings depicting a slab-shaped office block fronted by a landscaped plaza. One scheme shows a flat-topped tower with a sweeping diagonal prow near its Fulton Street end, while the other shows a mostly-glass monolith that cantilevers over a gracefully curving lobby. Though the parcel directly abuts Ratner's 40-story rental,
80 DeKalb
, both depictions show the tower will be freestanding and allow porous pedestrian passage through the block. According to the Real Deal,
MPFP
is serving as the landscape architect.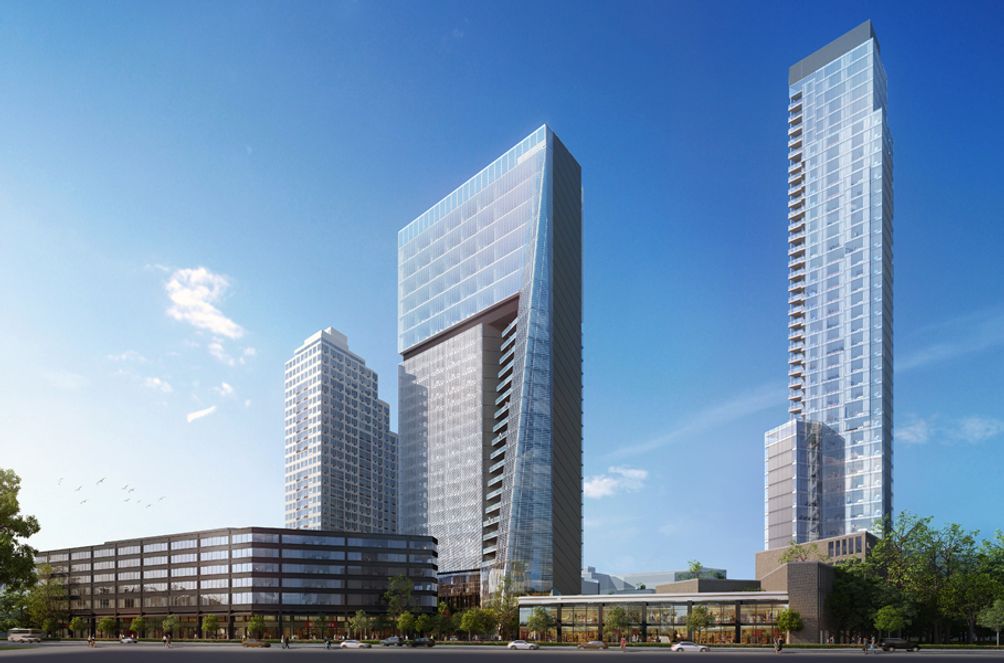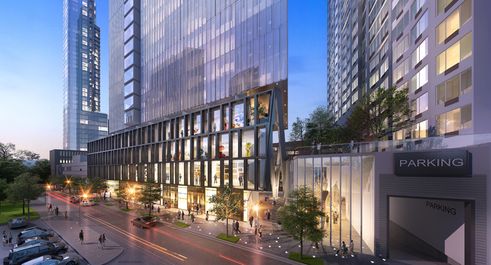 With a new crop of inspired towers drafted by top offices such as SHoP, Kohn Pedersen Fox and TEN Arquitectos; and now borough-grown talents Albo Liberis, it seems Downtown Brooklyn is no longer comfortable being known as the hub of architectural backwater. While the borough's skyline never aspired to rival Manhattan's, its pre-war collection of spires, which include the Williamsburgh Saving Bank Tower (
One Hanson
) and the delightful
75 Livingston
, were graceful pinnacles of commerce that conveyed the builders were building to last. Since the mid-century urban renewal schemes supplanted the neighborhood's bustling core however, its architecture has marinated in the doldrums.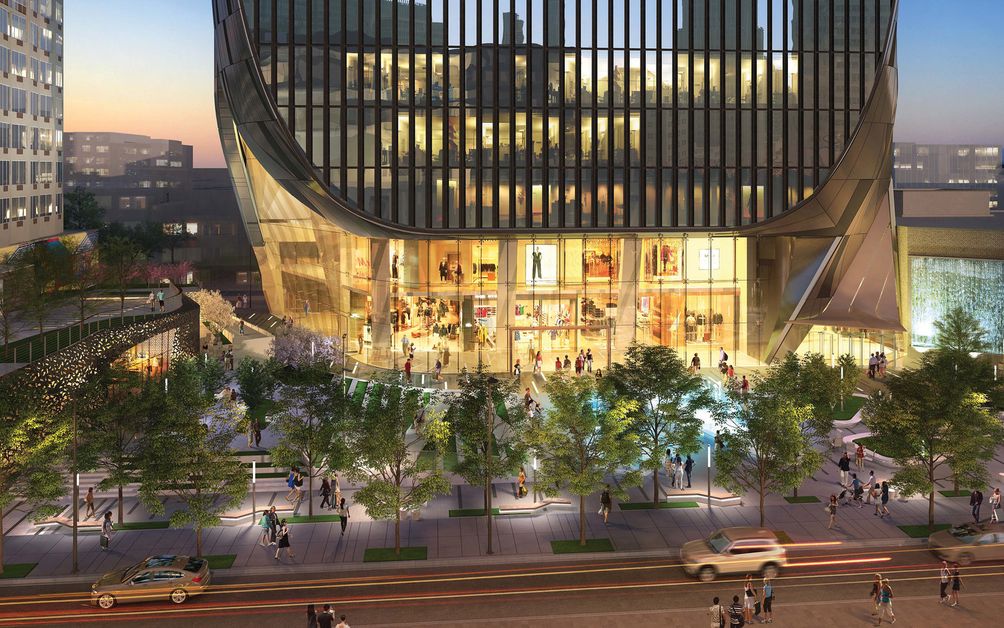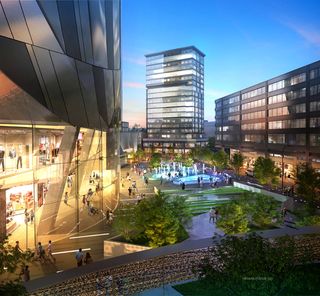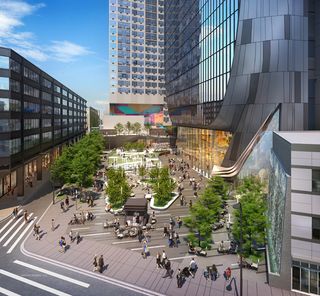 In the 1980's and 90's, Forest City Ratner's MetroTech brought in new suburban familiarityto the district that helped the city retain back-office jobs for large Manhattan tenants. In the early 2000's, the Bloomberg Administration hatched a rezoning plan to rejuvenate the area with new office space that would deter tenants from leaving the city altogether. Rather, the rezoning spawned an array of middling residential high-rises that leave no clear impression of what Downtown Brooklyn is or aims to become. Now with several large office towers looming on the horizon, such as One Willoughby Square, 540 Fulton Street and WeWork's Navy Yard building, we can now at least hope for a quirkier Hudson Yards.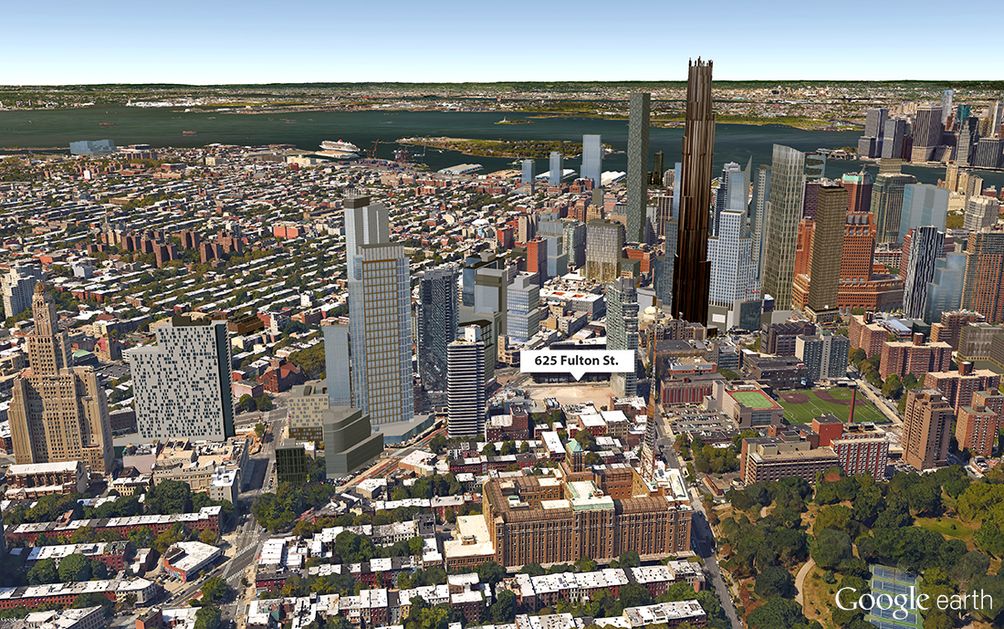 Additional Info About the Building
Get the latest updates!
Before you leave,
sign up for insider access
to the latest listings.
It's 100% free!