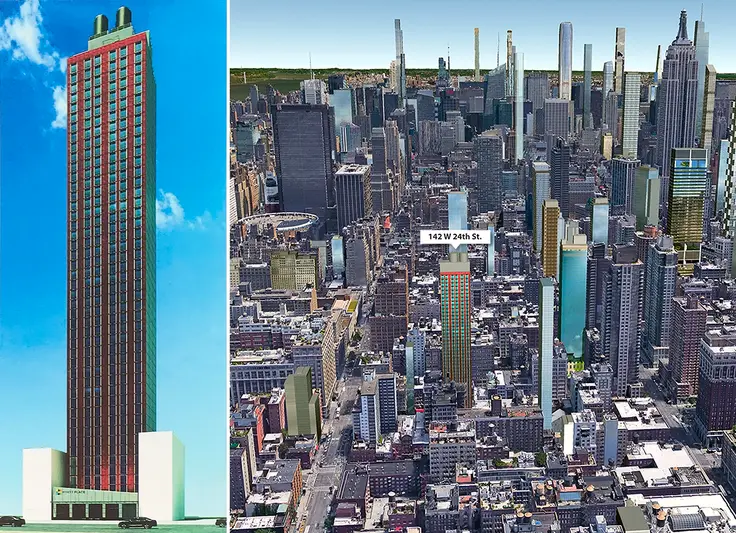 Here's our first look at another slap-dash design being put forward by the New York's most bemoaned architect,
Gene Kaufman
. While the city's overall design standards have progressed forward (no more "
Fedders buildings
" thankfully), Kaufman's constructs seek to dig deeper into the pits of banality. Moreover, the architect's foremost patron of bad taste, McSam Hotel Group's Sam Chang, has been increasingly getting his hands on more prominent sites, belching out larger projects that are harder for us to miss.
The unfortunate pile above will rise at
142 West 24th Street
, towering over the mid-rise blocks of
Chelsea
to the south, and obliterating views of the Empire State Building from parts of Seventh Avenue. Prior to Chang's involvement, the site held an ornate 12-story office block owned by Ring family. In 2013, Extell Development secured a stake in Ring's 14-building portfolio and began demolishing the building in early 2017. Prior to finishing demolition, Extell sold the lot to Sam Chang for roughly
$60 million
, according to The Real Deal.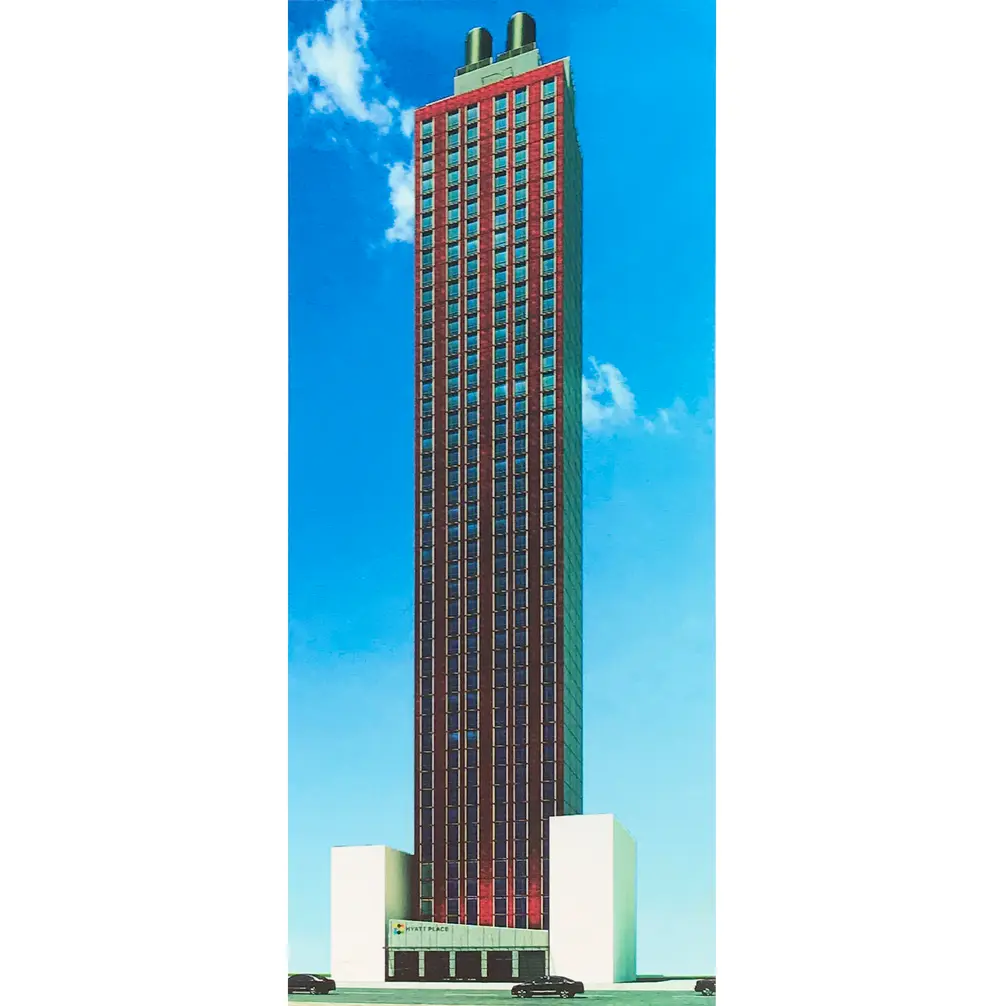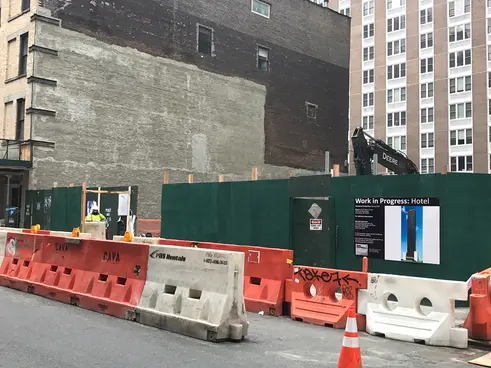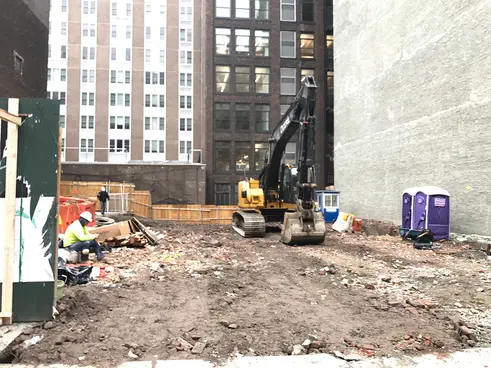 Approved
building permits
show the new tower will rise 45 floors and accommodate 520 hotel rooms. There will be a dining area and public arcade on the ground floor and between 11 and 12 rooms per floor above. The rendering posted on-site bears the flag of
Hyatt Place
. Now, construction workers can be seen milling about the cleared site working to prepare for excavation. Two other hotels are planned on the block: Directly across the street at 57 West 24th Street, Jin Sup An is building a 19-story hotel where the bar XES Lounge once stood, and at 117 West 24th Street, Lam Generation is building a second hotel tower directly behind their almost topped-out Marriott Renaissance at 112 West 25th Street. See our full rundown of the dozen hotel projects that will bring nearly 2,500 rooms to the area
here
.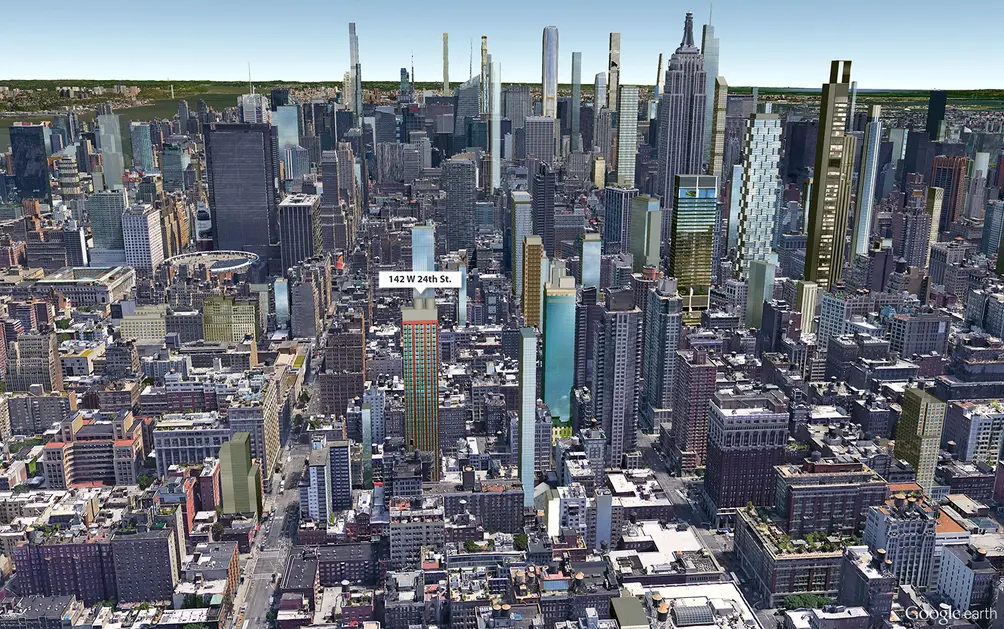 Additional Info About the Building