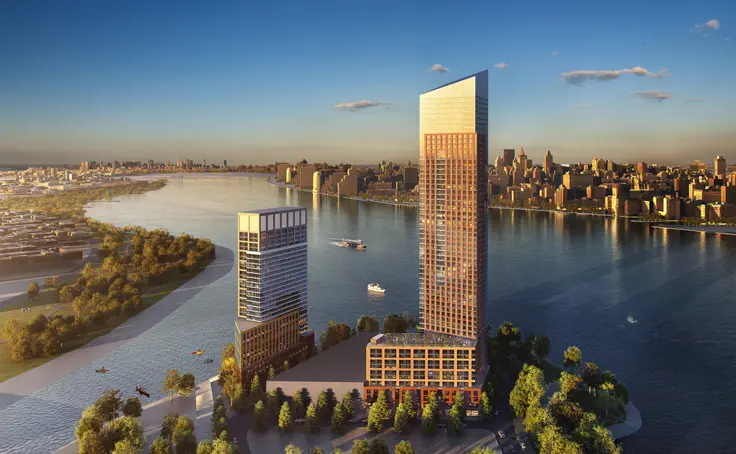 Despite the unraveling of the state/city deal to bring Amazon HQ2 to Long Island City, the proposition to bring thousands of new apartments and acres of new office space is still on the table. Moving forward are ambitious plans to redevelop the land eyed by Amazon, deck over the enormous Sunnyside Yards, and an innovative community by Silverstein Properties called INS QNS.
At the mouth of Newtown Creek, one of the most prominent developments underway is a one-million-square-foot complex steered by Gotham Organization and RiseBoro Community Partnership. The two-towered project is starting to rise from city-owned land part of the
Hunters Point South Master Plan
. Initiated by the Bloomberg administration, the nine-parcel plan stretches across 30 acres and will host 5,000 apartments with 60% of units allocated to low- and moderate-income families.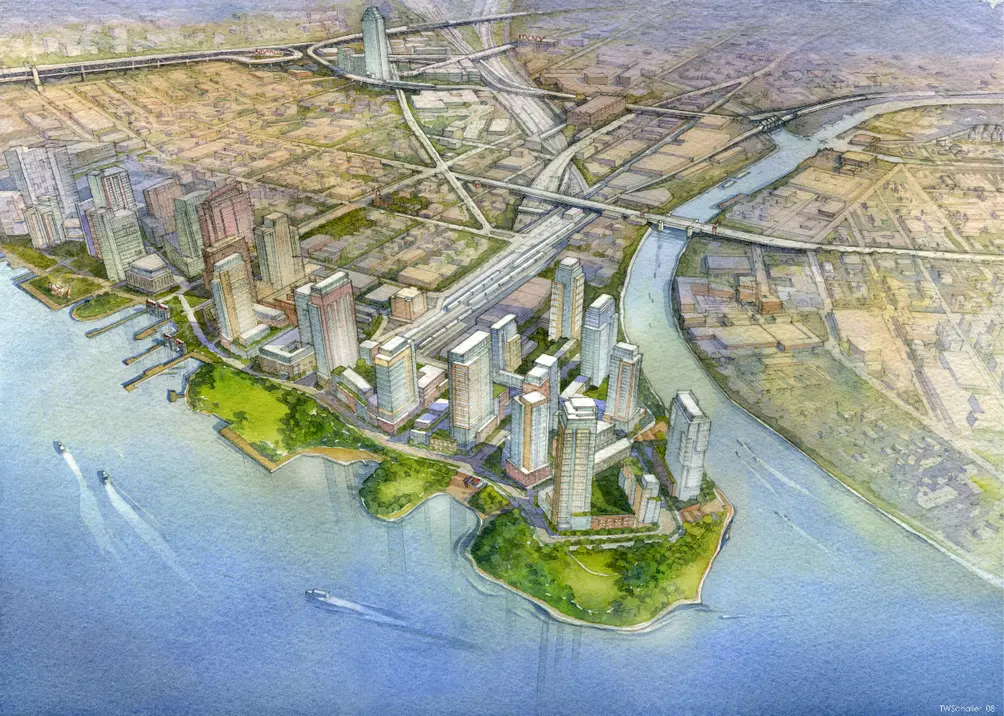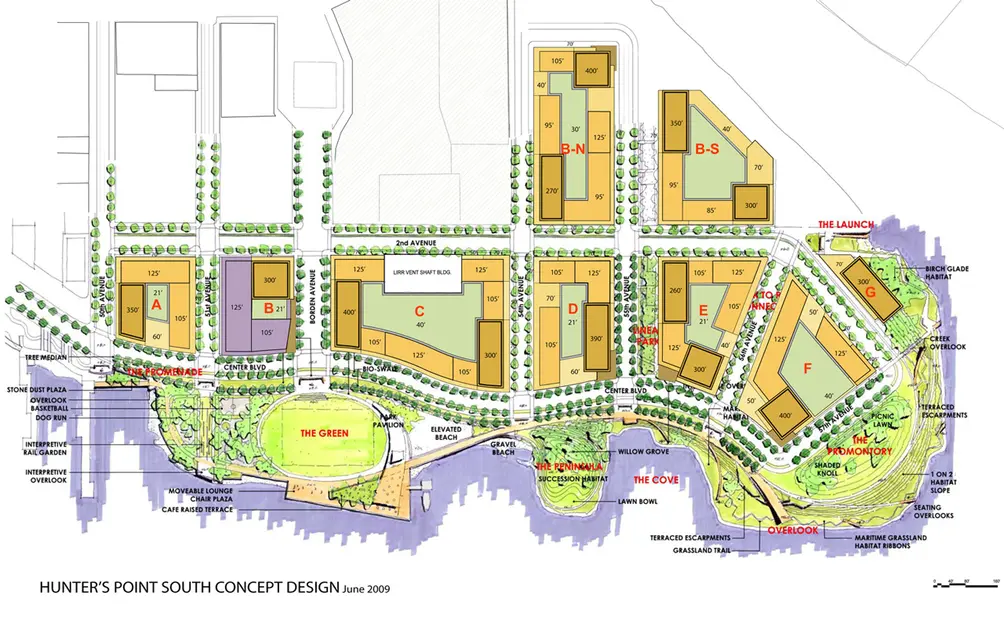 In 2017, the city
selected
Gotham Organization and RiseBoro Community Partnership Inc. to develop the plan's parcels F and G . The $500 million venture will comprise 1,100 apartments and approximately 40,000 square feet of retail and community facility space. A whopping 80% of units (roughly 900) will be permanently affordable apartments, 93 of which are to be earmarked for seniors of varying income levels.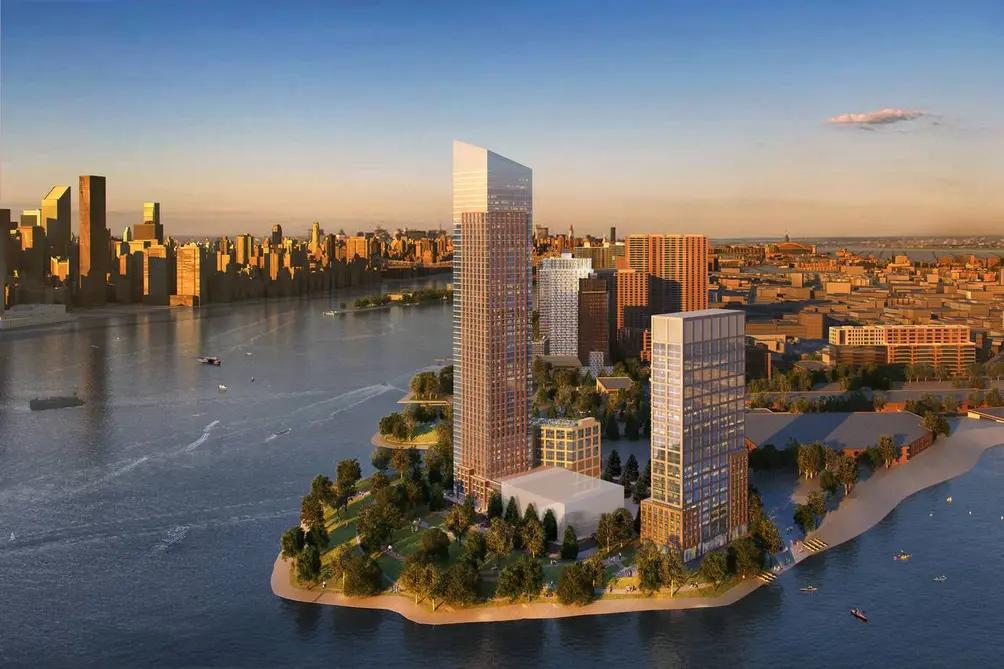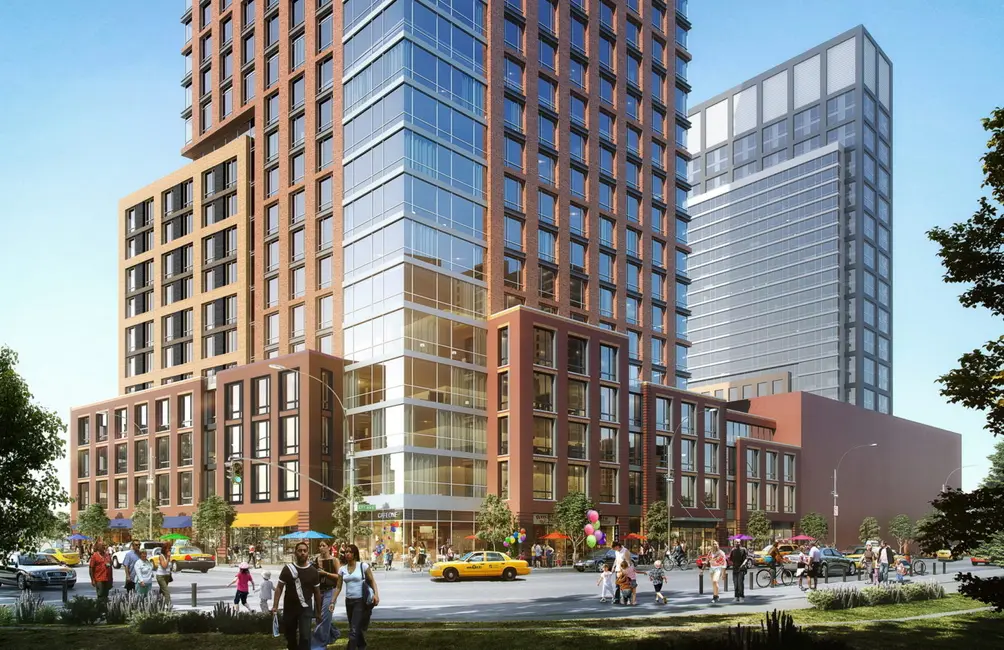 Handel Architects
is the project's designer and conceived a fraternal pair of 57- and 33-story towers clad in brick and glass. The taller building will stand 609 feet above the East River, making it the tallest building on the Brooklyn-Queens waterfront, while the shorter building will be a neat 360-foot slab facing Newtown Creek.
According to Handel, "The shaping and materiality of both buildings were selected to relate to the variety of buildings that have been built along the Queens waterfront." There will be varying shades of brick to visually define the forms, and the taller tower's crown will be sharply angled to distinguish the building on the skyline. Retail spaces at lower levels will be accented with stone, brick, and metal to convey an appreciation for the neighborhood's industrial past. The building will face the final phase of the 10-acre Hunter's Point South Park which opened in 2018 (photos below).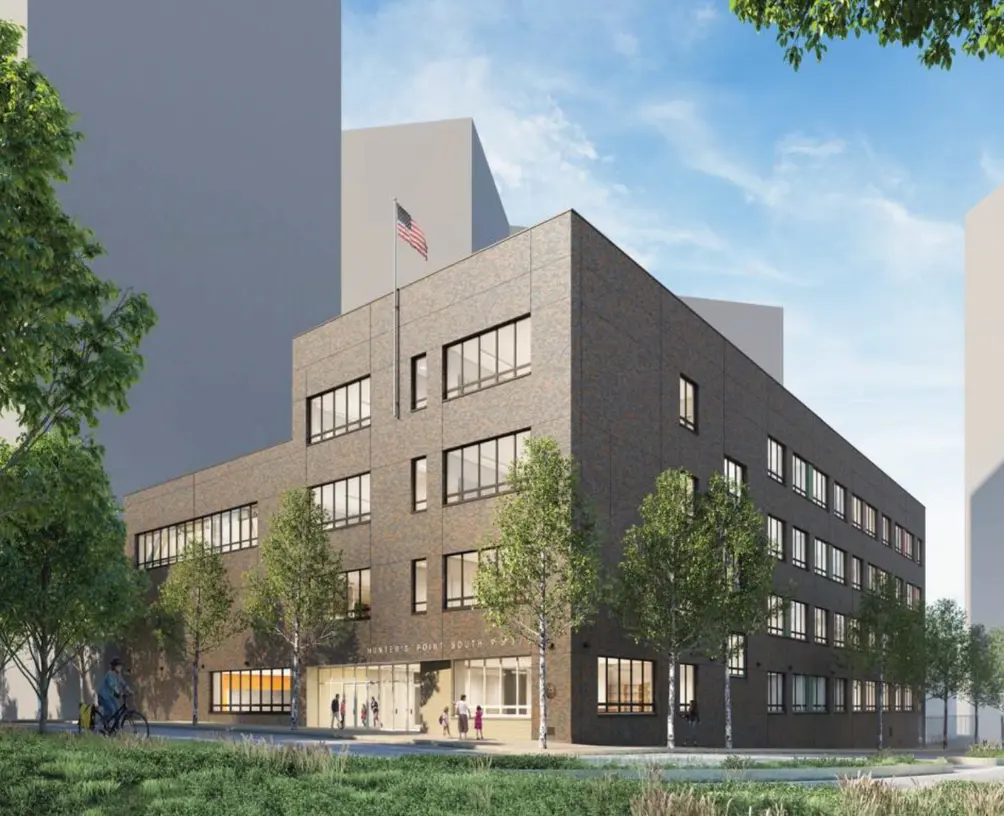 Finishing construction between Gotham's two towers is a 612-seat pre-k to fifth-grade school to open in 2021. According to the LIC Post, the state-of-the-art building will be fully air-conditioned and have an outdoor playground. Rising Just north of Gotham's project is
Hunters Point South Parcel C
, where 1,200 apartments will come online in two 46- and 56-story towers.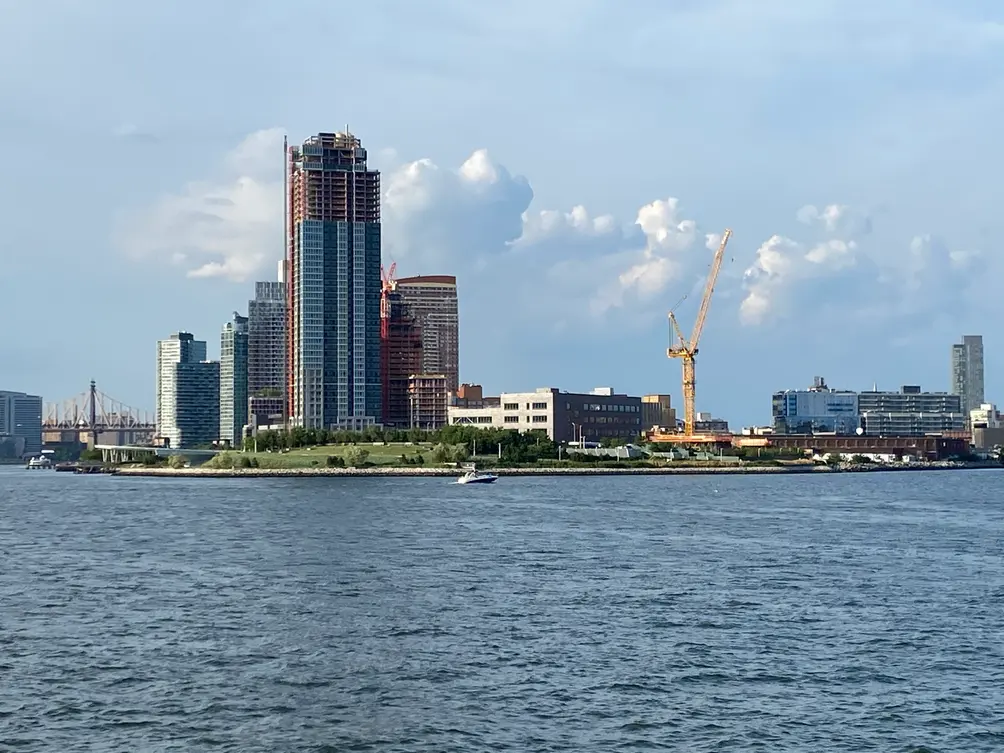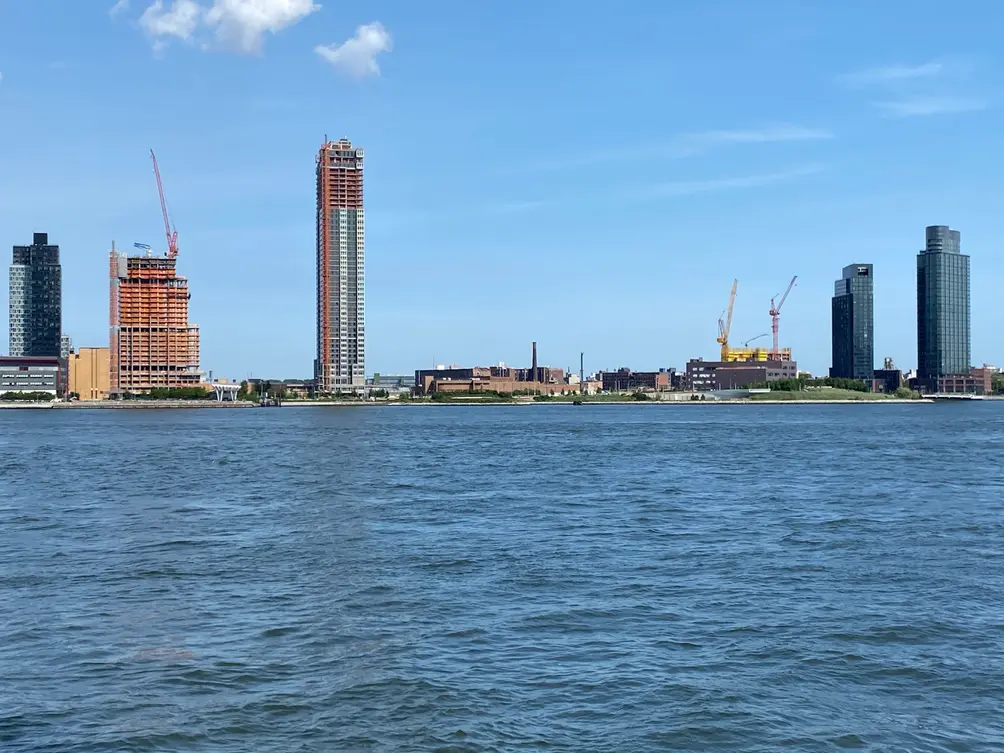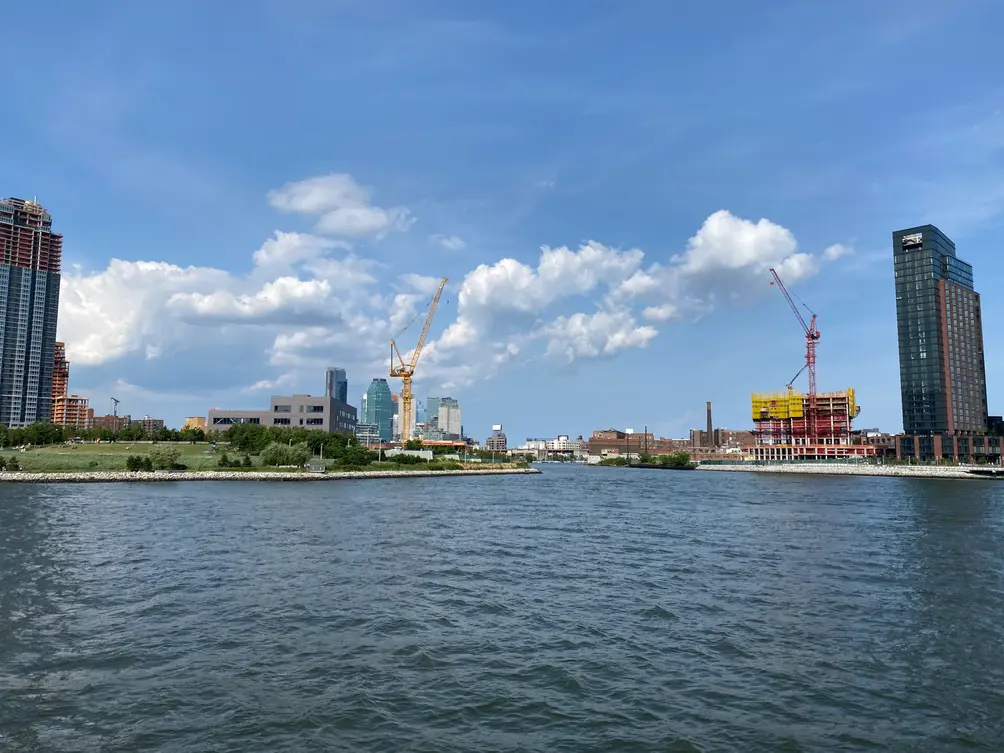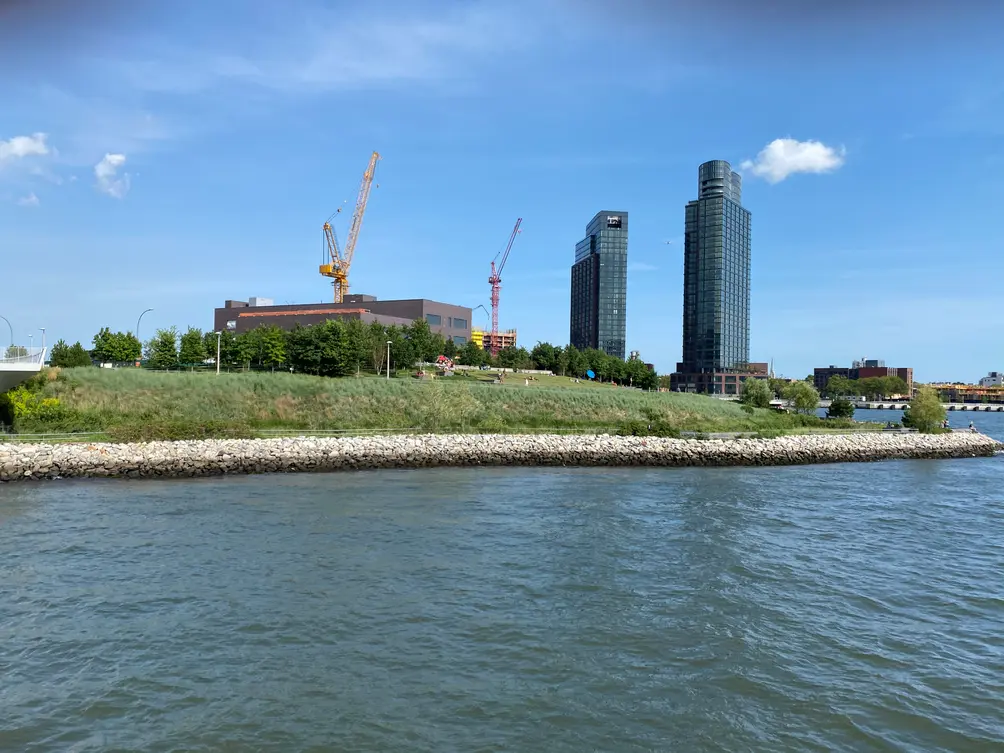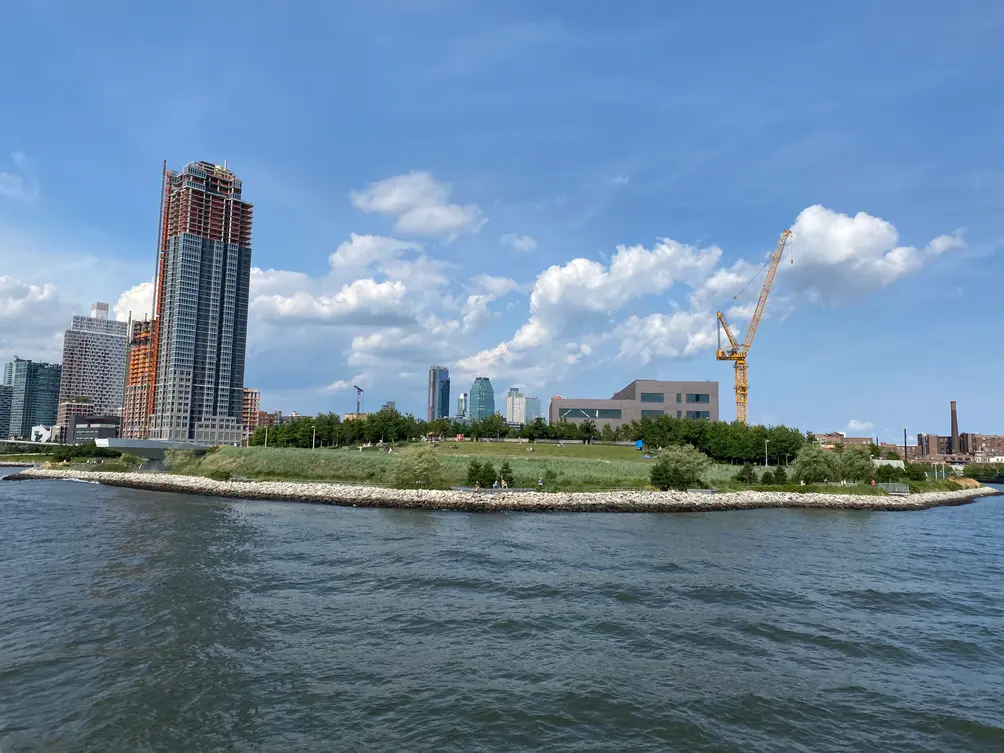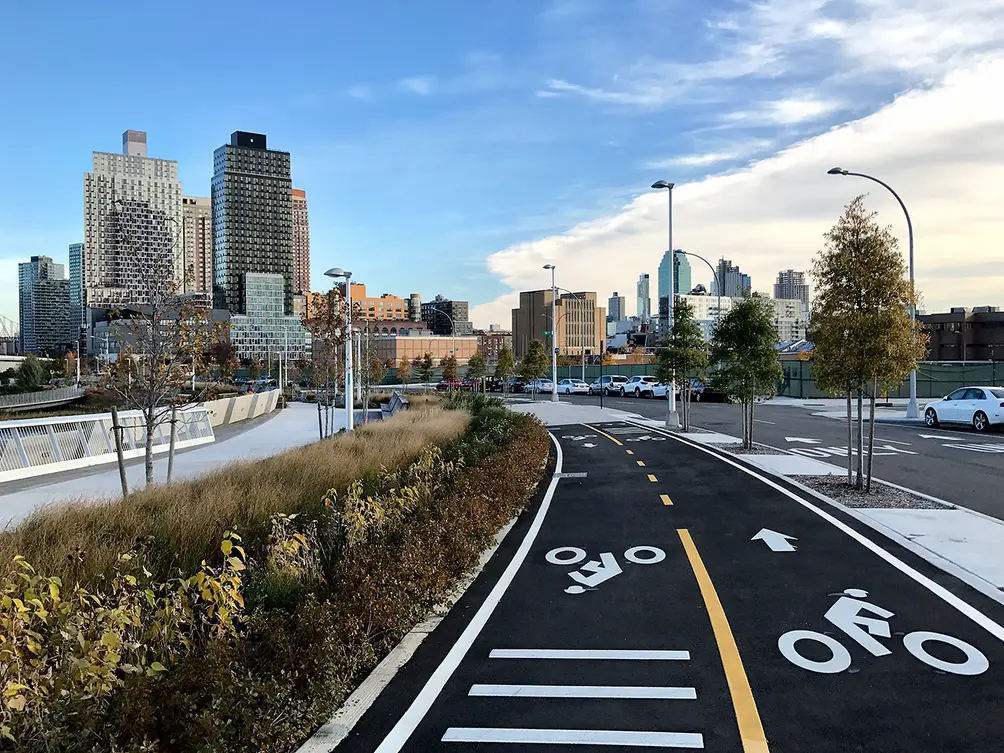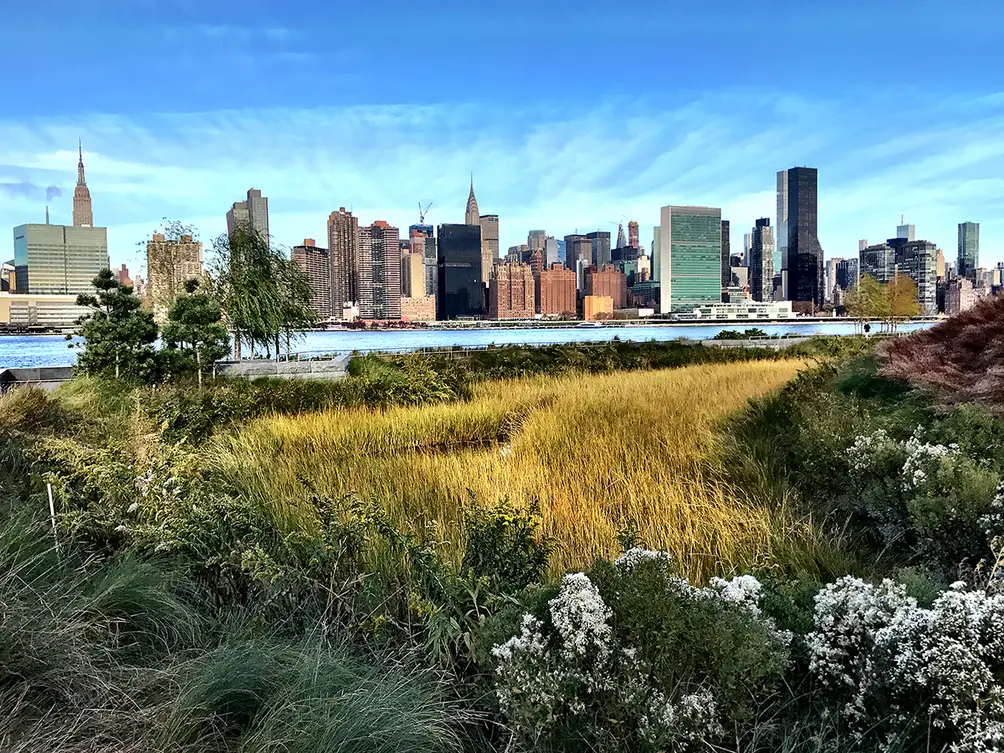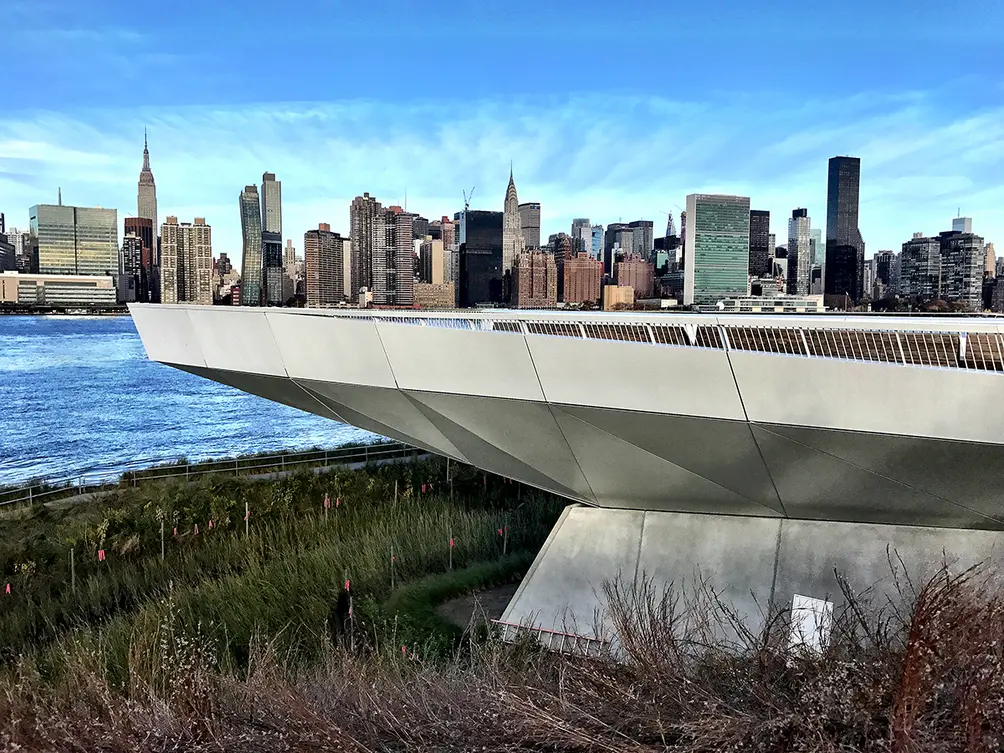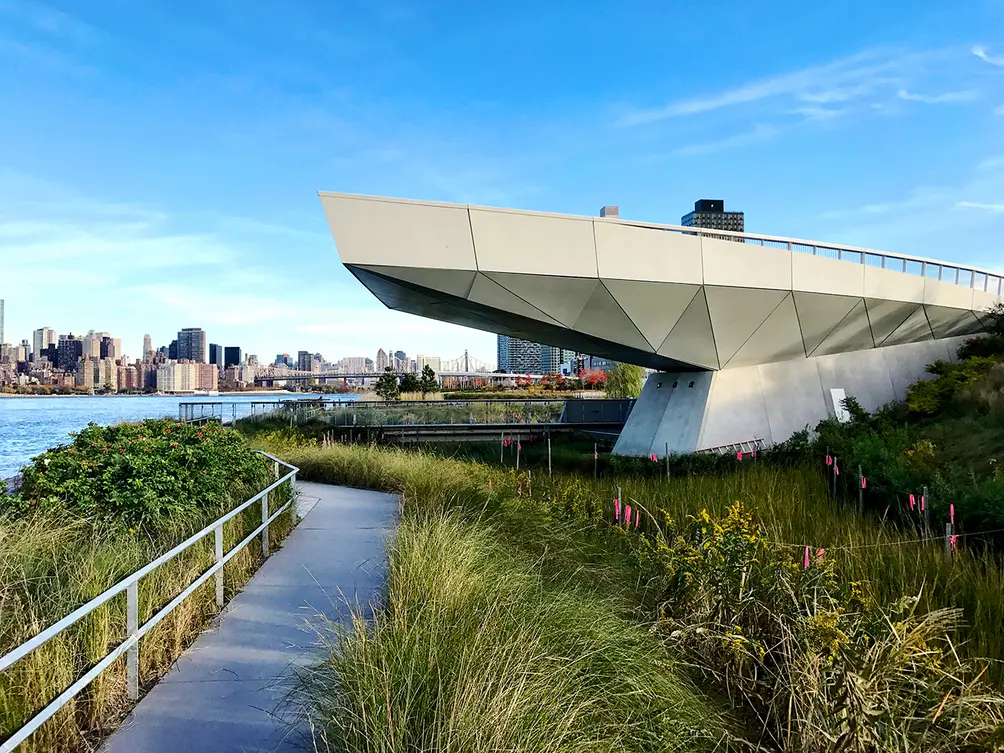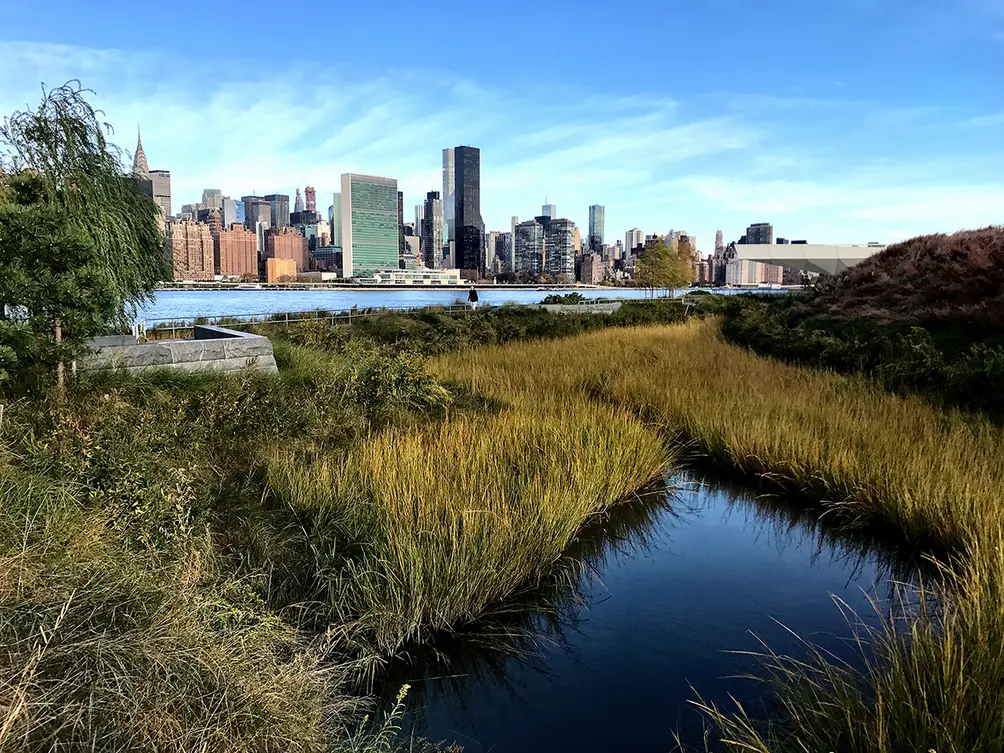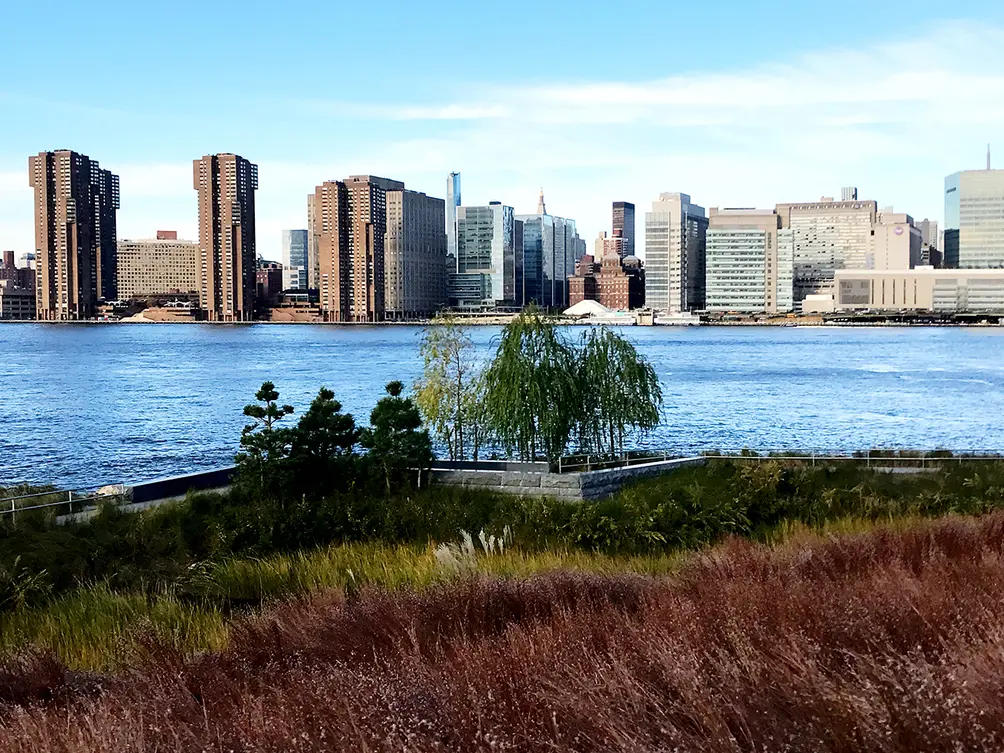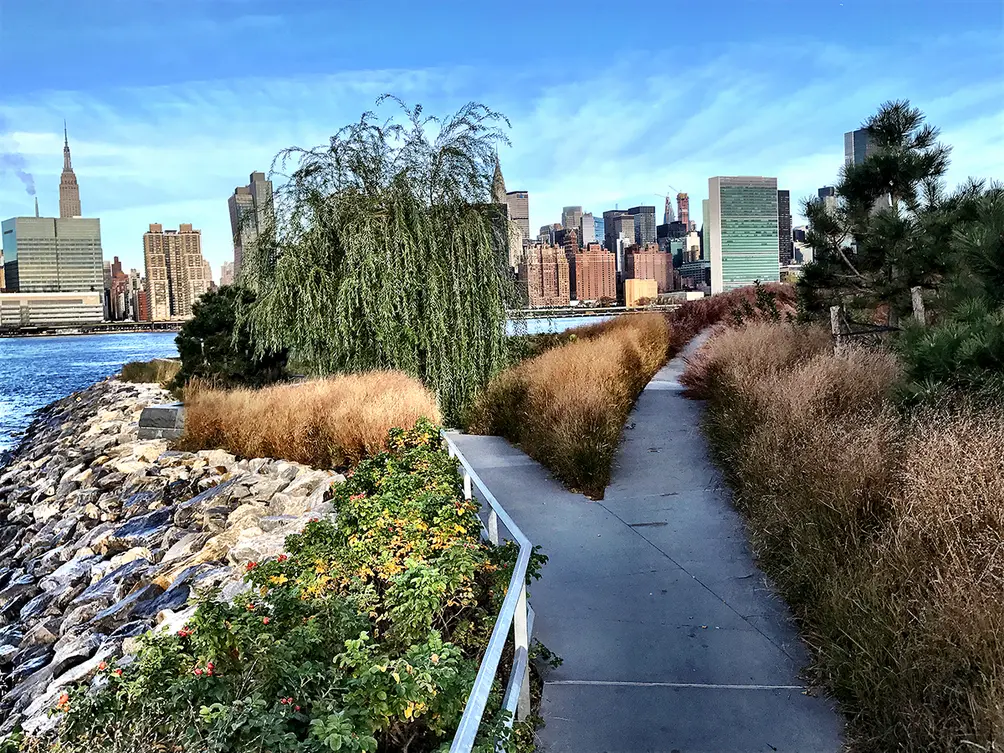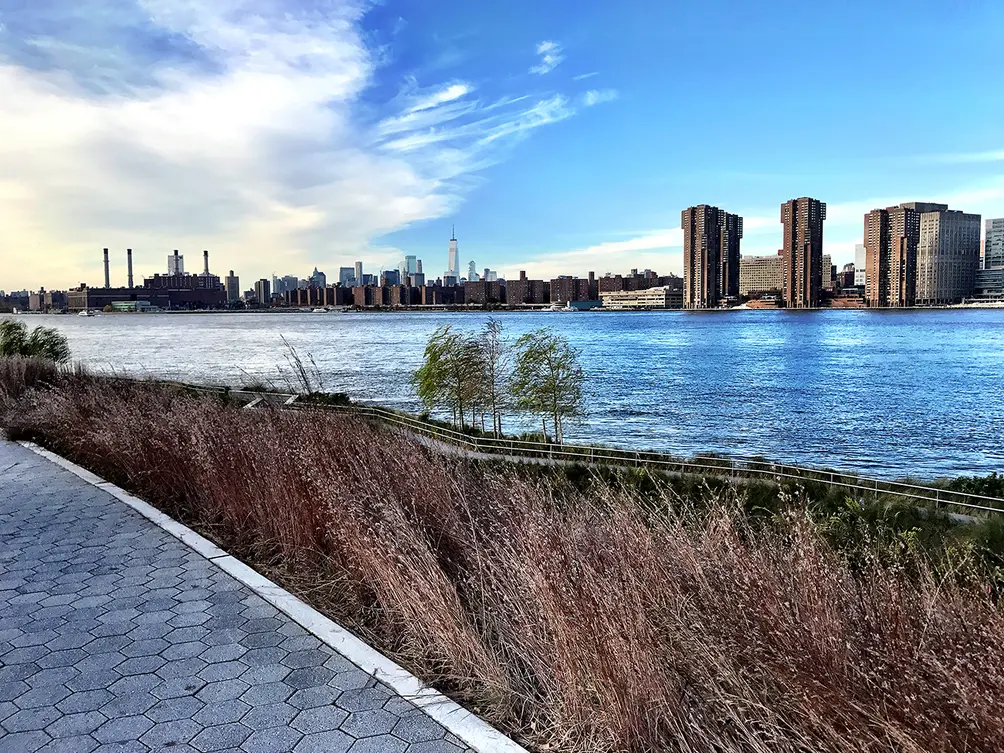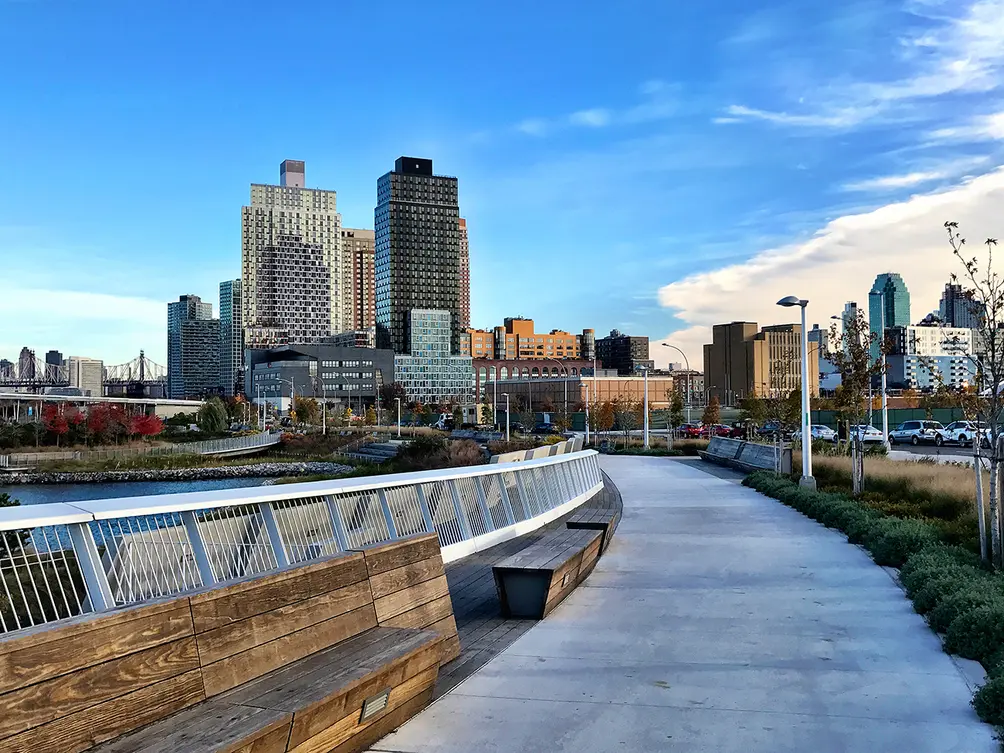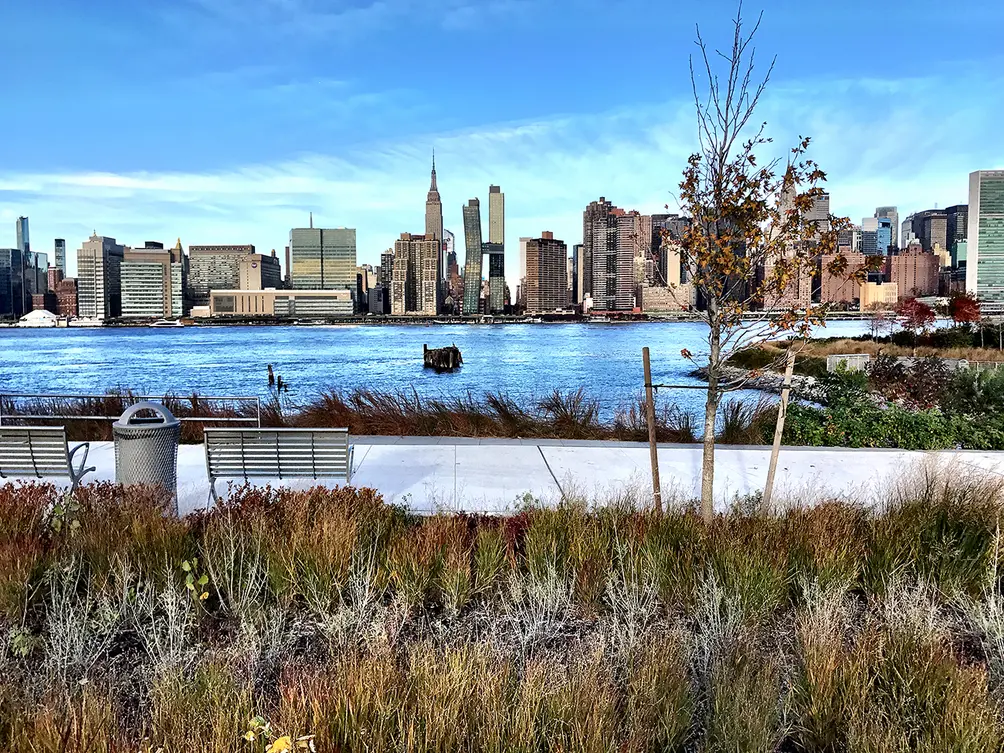 Additional Info About the Building