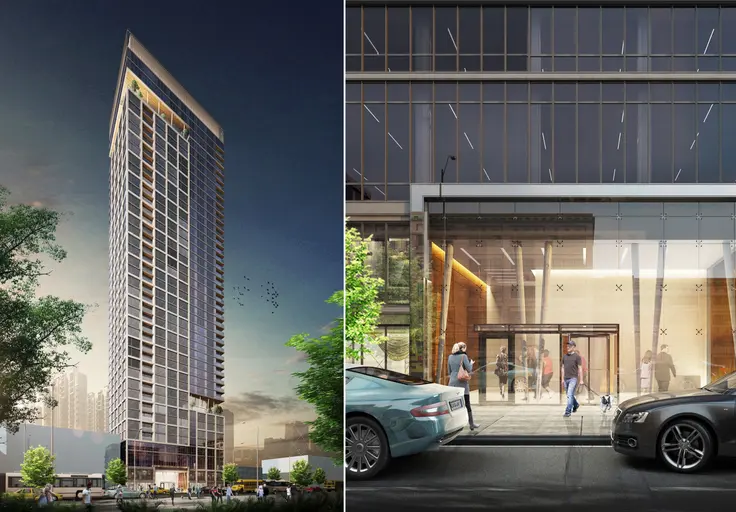 For better or worse,
Harlem
is evolving into something else. While the neighborhood's most famous thoroughfare is receiving investment not seen in decades, it's hard not think what we may be losing along the way. Developers could try a bit harder too. Thin-skinned, bottom-line designs better suited for Paramus and hosting ubiquitous retailers surely aren't up to par for what the neighborhood deserves. Nevertheless, as it always has, this is New York City and "progress" chugs on.
Planned for a lot adjacent to the iconic Apollo Theater is a 42-story residential tower that would become the tallest building in Harlem. While details remain sparse and no official paperwork has been filed, new renderings and a description provided by
JFrankl Associates
explain the 385,000-square-foot project will have more than 30 floors of apartments, a church on the ground floor, and a theater on the first through third levels. The lot is addressed
260-270 West 126th Street
and a portion is now occupied by the
Thomas Memorial Wesleyan Methodist Church
(this is Harlem after all, so where isn't there a church?). As we previously mentioned, many long-time houses of worship in the area have been selling their buildings/air-rights or partnering with developers to offset diminishing congregations and high maintenance costs. Underway condo developments at
10 Lenox
and
145 Central Park North
are some recent examples.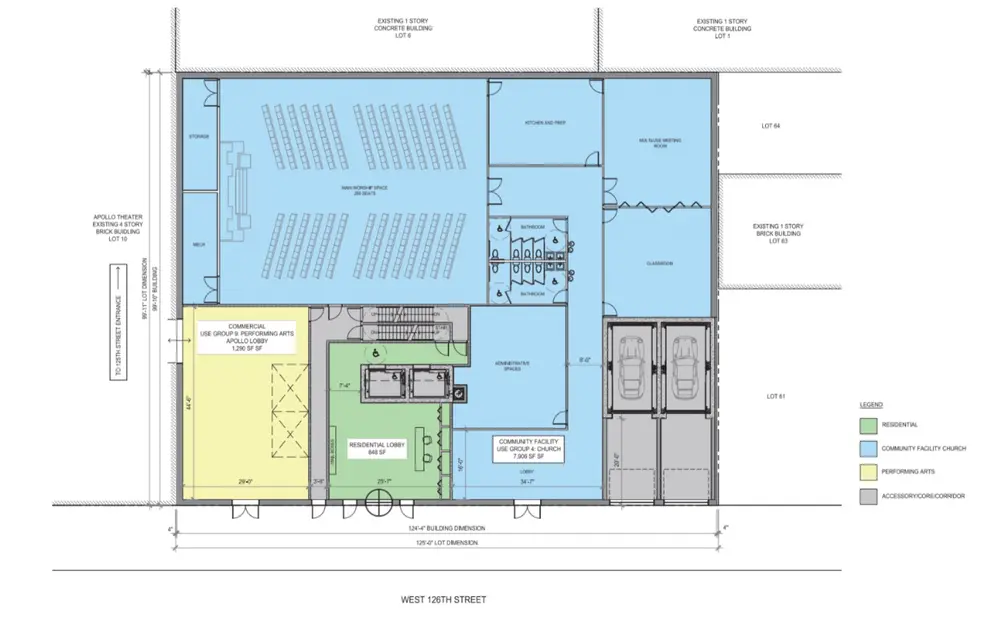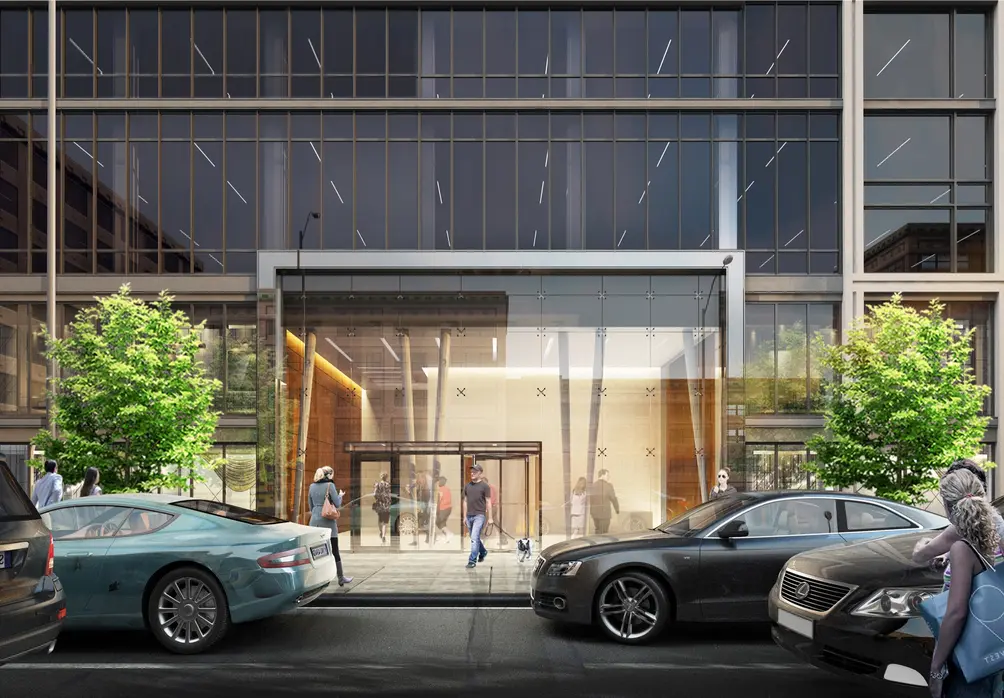 The design of the tower is sleek but fairly unremarkable and could have been dropped anywhere from Vancouver to Toronto. JFrankl, the architects at the helm, appears to be growing leaps and bounds since designing mainly boutique projects in gentrifying areas of Brooklyn to now being awarded towering high-rises in Manhattan. The firm is also behind a mixed-income, 17-floor residential development planned at
62 West 125th Street
being developed by the Jay Group.
Like Harlem's soon-to-be tallest
Victoria Theater redevelopment
down the block, residents will have clear views over the neighborhood towards Central Park and the Manhattan skyline. While the additional density is hard to argue against, especially with six subway lines within 800 feet of the site, the real gain for the neighborhood may be the cultural components integrated into the base, which should keep Harlem somewhat vital and vibrant. Just in December,
the New York Times reported
the Apollo Theater will expand its footprint for the first time since 1934, opening up two new theaters within its building, one with 99 seats and the other with 199. The Victoria Theater redevelopment will also include cultural spaces that include a gallery, theater, and a ballroom. Last but not least, work is beginning on a provocative design by David Adjaye for the Studio Museum of Harlem. Long live 125th Street.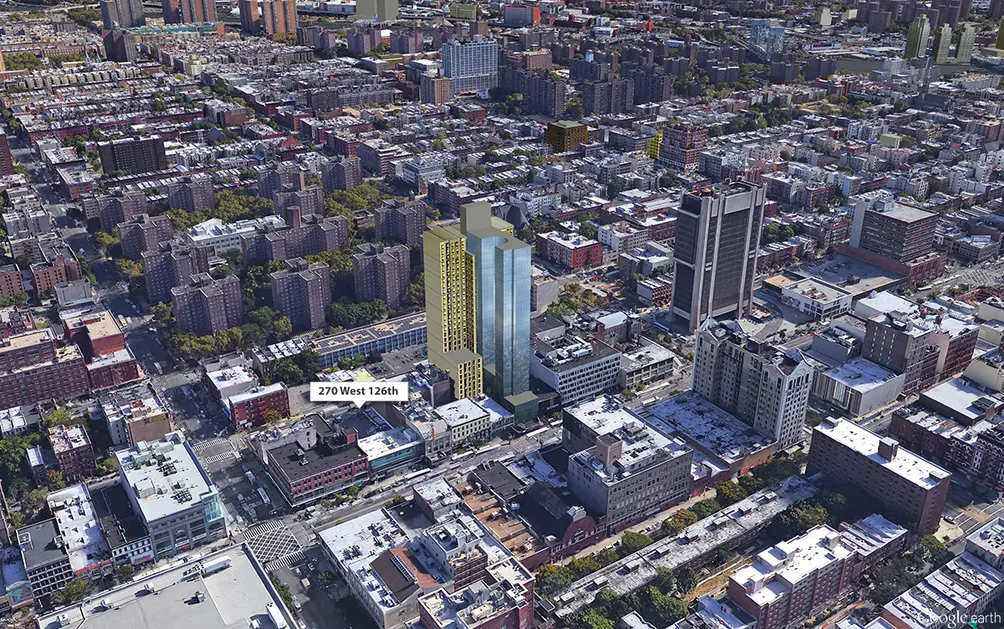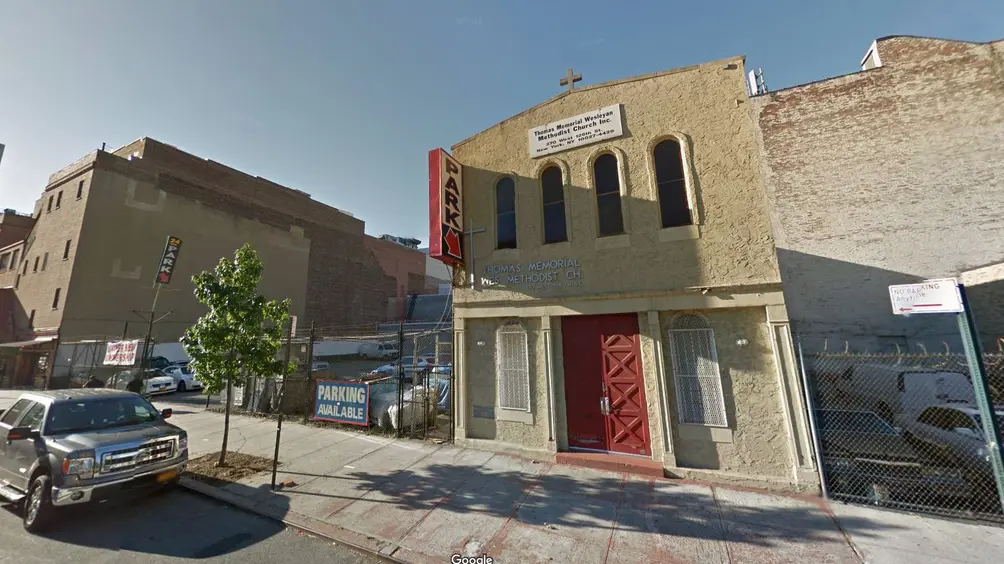 Additional Info About the Building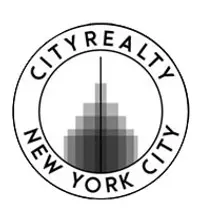 New Developments Editor
Ondel Hylton
Ondel is a lifelong New Yorker and comprehensive assessor of the city's dynamic urban landscape.