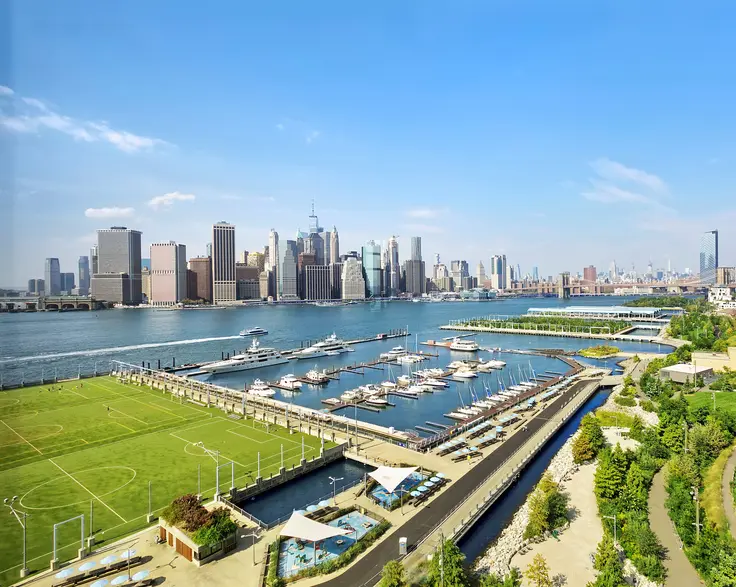 A few days into Phase 2 of New York City's reopening, officials are trying to figure out which future events can and cannot take place. On June 24, the 2020 New York City Marathon was
cancelled
amidst concerns that the risks were too high. But that same day, Governor Cuomo discussed bringing the
Yankees and Mets
back to New York for training camps beginning July 1 and with opening day games scheduled for July 23 and 24.
Outside the world of sports, New York's beaches will open for swimming on
July 1
. The Metropolitan Museum of Art and the New York Historical Society have also announced
plans
to reopen their doors in August with abbreviated hours and enhanced safety protocols.
Upper East Side townhouse with panic room enters contract for $24.9M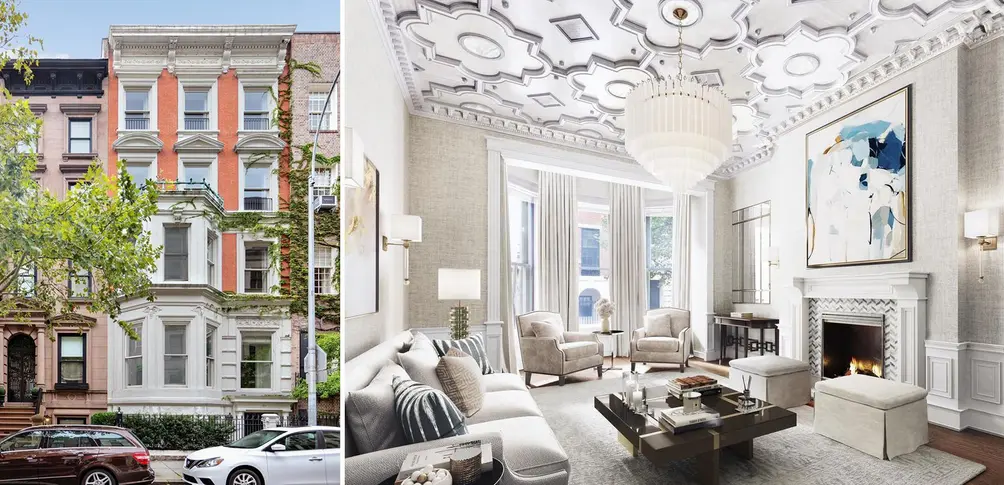 West Side apartments may have dominated the
condo contracts
a few weeks ago, but the top townhouse could be found on the Upper East Side.
20 East 78th Street
, a five-story single-family townhouse entered contract with an asking price of $24.9 million, down from its 2016 asking price of $39 million. A non-disclosure agreement keeps the listing brokers from revealing details about the current buyer, but the
New York Post
notes that previous owners have included cotton dealer
Michael Fielding
and socialite/filmmaker
Pia Miller Getty
.
The eight-bedroom, eight-and-a-half-bath townhouse is protected by a sophisticated security system that includes a key-card entry gate, ram-proof and bulletproof front door, infrared detectors and cameras, and a vault-like "panic room" with phone and electric lines, 12 television monitors, a refrigerator, and blast-proof door. Additional features include ornate millwork and ceilings, wood-burning fireplaces, a gym, a conservatory, a wine cellar, and a garden terrace.
From the listing:
Four stories in height above a high English basement, perhaps the most striking feature of the house is a two and a half-story projecting bay of limestone, which rises from the garden level to the third floor. The three-sided bay is elegantly accentuated by classical details. Although removed years ago, the door was originally was located on the parlour floor and reached by a high stoop. Today, exterior mahogany doors are flanked by two freestanding Ionic columns, which support a blank entablature that now serves as a sill to the parlour floor transomed casement window above. Majestic interior bronze doors open onto a breathtaking, grand double-height entry gallery. To the left is a regal formal dining room with wood burning fireplace separated from the rear eat-in kitchen by a handsome butler service area. A charming sun room and delightful garden can be accessed from the breakfast area of a bespoke kitchen equipped with top of the line appliances and custom wood cabinetry. A mud room and powder room is also located in the rear.
Featured Listing: Park Slope townhouse linked to Al Capone for $2.9M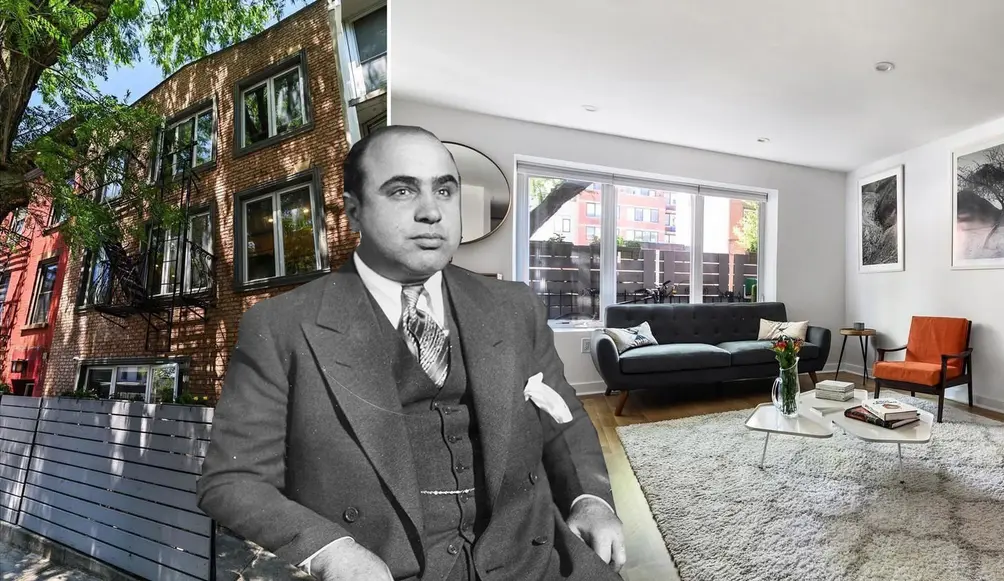 Who knew that notorious Chicago gangster
Al Capone
was actually Brooklyn-born? As the
New York Post
reports, Mr. Capone was born in New York in 1899 and lived in a Park Slope townhouse as a child and teenager before moving to Chicago in 1919. In the decades since then, the house has undergone a full renovation, and most recently gone on the market for $2.9 million. It is currently divided into three units, but can be restored to single-family status.
From the listing:
Each residence in this home features private outdoor space, a true rarity in New York City. The owner's duplex consists of three bright, spacious bedrooms and two and a half bathrooms outfitted with chevron tile and chrome fixtures. The oversized modern kitchen is outfitted with stainless-steel appliances and subway tile backsplash opening to the south facing, sun splashed living room. A private staircase leads to a gracious recreation room and tranquil, private backyard.

Residences 2 and 3 are generous one-bedroom rental units. They will be delivered vacant unless the interested buyer wants to keep the tenants in place. All supporting lease documentation will be furnished. Both residences have large bedrooms, beautifully updated windowed kitchens, ample storage, and chic bathrooms with soaking tubs. Residence 2 offers a wonderfully spacious terrace permitting a dining area for 6-8 people and ample space for a luxurious lounge setup. Residence 3 offers an oversized, private roof deck with treetop views.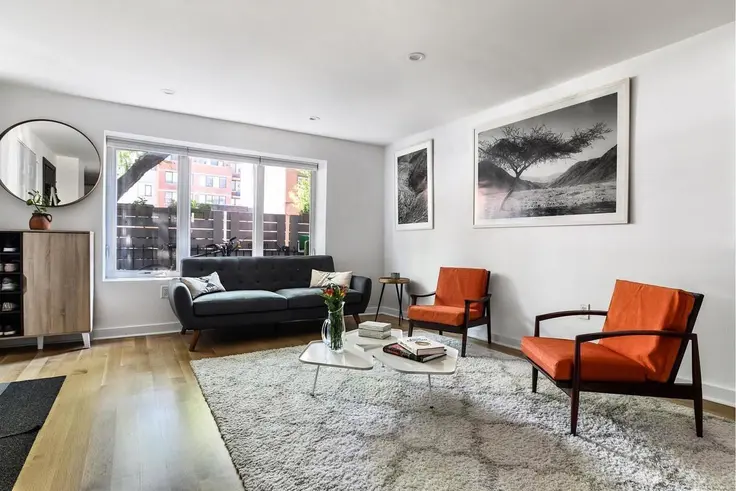 Enlarge Image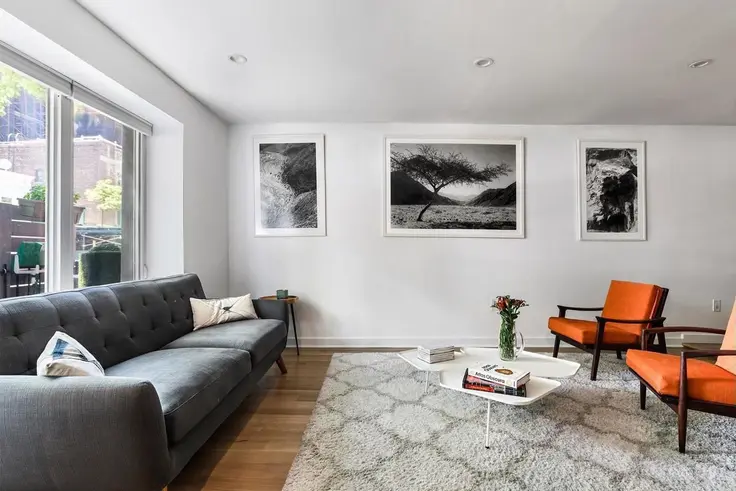 Enlarge Image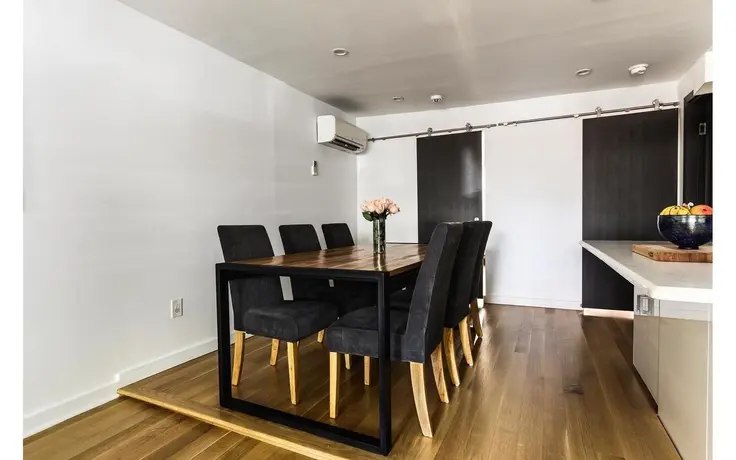 Enlarge Image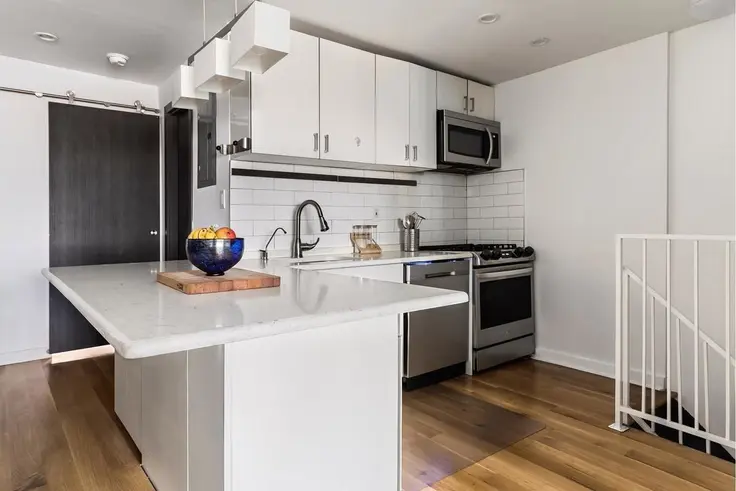 Enlarge Image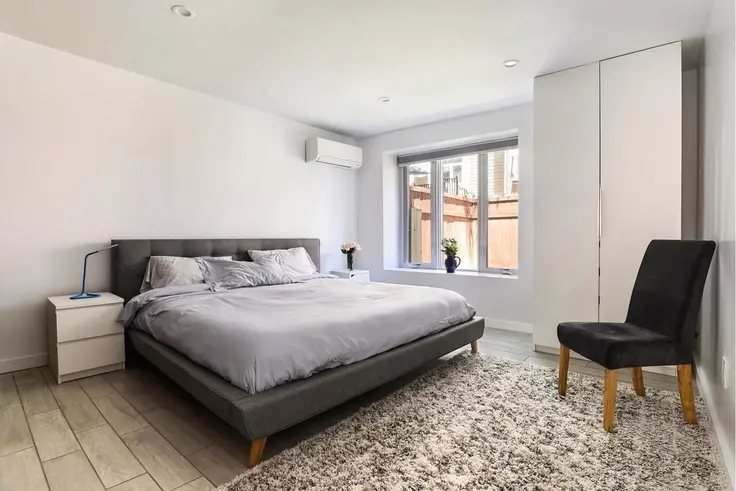 Enlarge Image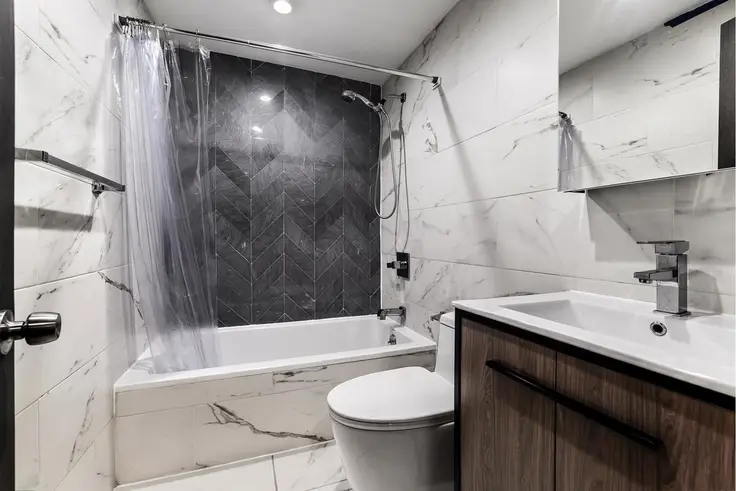 Enlarge Image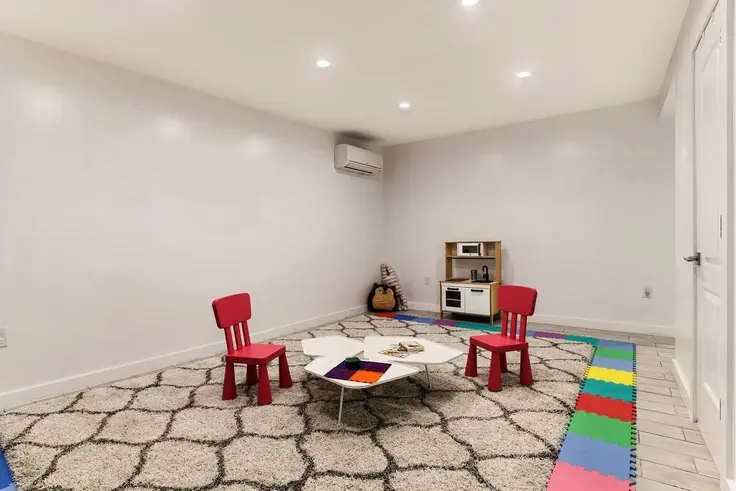 Enlarge Image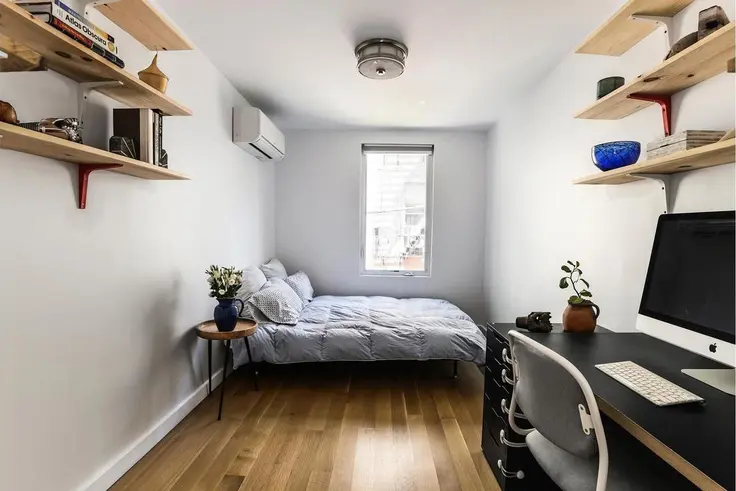 Enlarge Image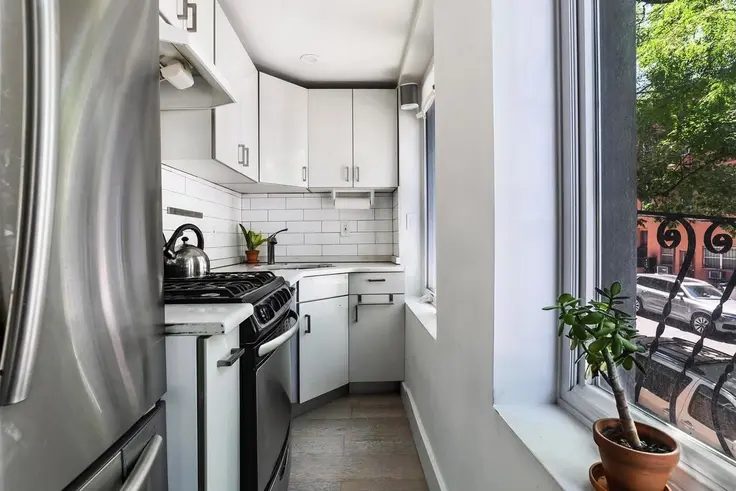 Enlarge Image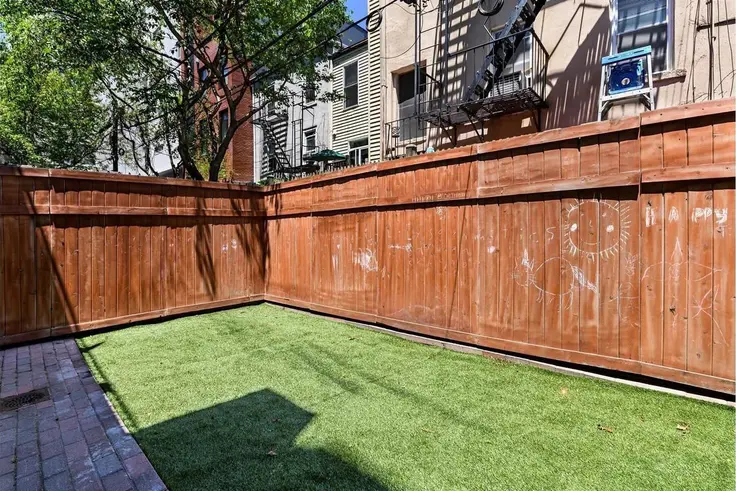 Enlarge Image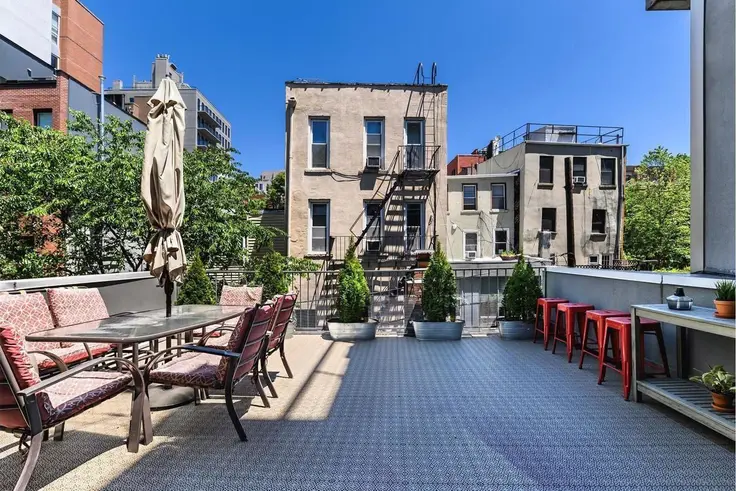 Enlarge Image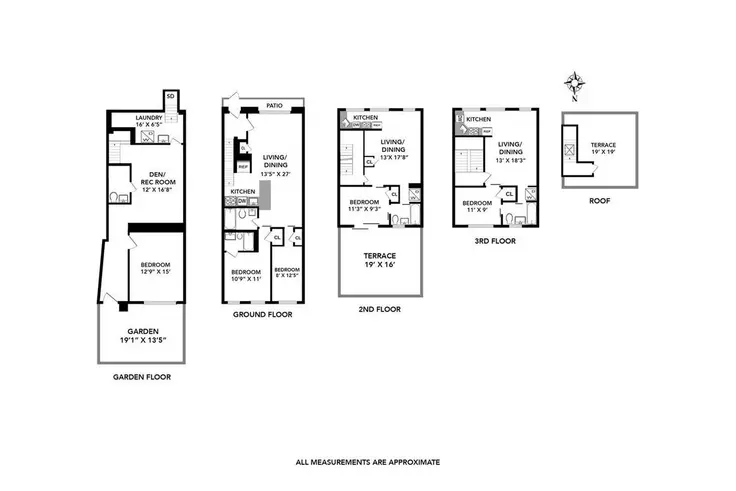 Enlarge Image
Permits filed for Metro Theater's retail renovation
Over the past decade and a half, Upper West Siders have been wondering what will happen to the landmarked, long-shuttered
Metro Theater
at
2626 Broadway
. Its Art Deco facade cannot be altered, but the interiors are long since gutted. More recently,
permits
were filed to convert the interiors to retail space.
After the Metro Theater closed in 2005, the ideas for replacing it were as varied as its cinematic lineup. Local residents and elected officials alike
hoped
that another cultural institution could take its place, but construction costs ultimately proved too high. Other plans have included Urban Outfitters,
Planet Fitness
, Blink Fitness, and an Alamo Drafthouse outpost; however, the marquee and lack of windows proved challenging to retail tenants.
East Village home of early Ramones show lists for $7.25M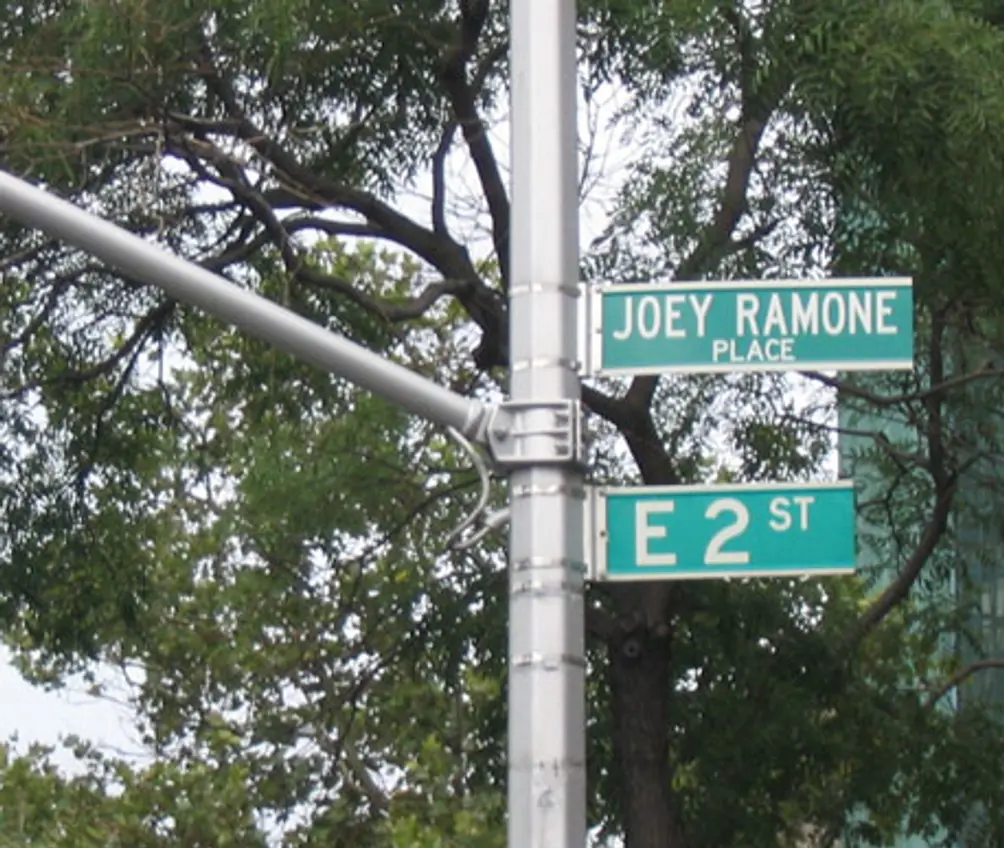 The intersection of Bowery and East 2nd Street has been renamed
Joey Ramone Place
in honor of the lead singer of the band that came to prominence in the East Village. The Ramones played an early show just around the corner at
6 East 2nd Street
, and
Joey Ramone
and
Dee Dee Ramone
also used it as a crash pad. Additionally, the band's creative director and "fifth Ramone"
Arturo Vega
lived in the building from the 1970's to his 2013 death. The
New York Post
reported on the history as well as the news that the building is on the market for $7.25 million. It has three full-floor lofts and, in an example of how the East Village has evolved since The Ramones' heyday, a ground-floor commercial space occupied by high-end home decor brand
John Derian Company
.
The new real estate showings
Traditional real estate showings are permitted to resume in Phase 2 of New York City's reopening, and agents have noted behavior shifts among prospective buyers. In the midst of the pandemic,
Kathy Murray
of Douglas Elliman noted that, "Once they want a FaceTime tour, they tend to be more serious about making a deal." More recently, Corcoran Sunshine has released new guidelines and suggestions for those interested in its new developments.
Prospective buyers are encouraged to schedule virtual appointments for the first viewings, and then to arrange for in-person follow-up appointments if they like what they see. At this time, the brokers will follow the new guidelines issued by REBNY, including pre-appointment health questionnaires, appointment-only showings, masks and social distancing in place throughout the appointment, and touch point cleaning between all appointments.
New data finds COVID-19 inspired some city residents to move
According to a new study from
Apartment List
, the COVID-19 pandemic has had many people reevaluating where they want to live. That is especially the case for city residents - nearly 30 percent report that they are considering a move, which is more than double the rate of rural respondents.
City residents planning to move cited different motivations based on whether they could telecommute or not during the lockdown. Those who telecommuted report feeling inspired to take advantage of lower rents elsewhere and the chance to live in a lower-density environment. The respondents who couldn't work remotely cite the need for cheaper housing and a search for better economic opportunities.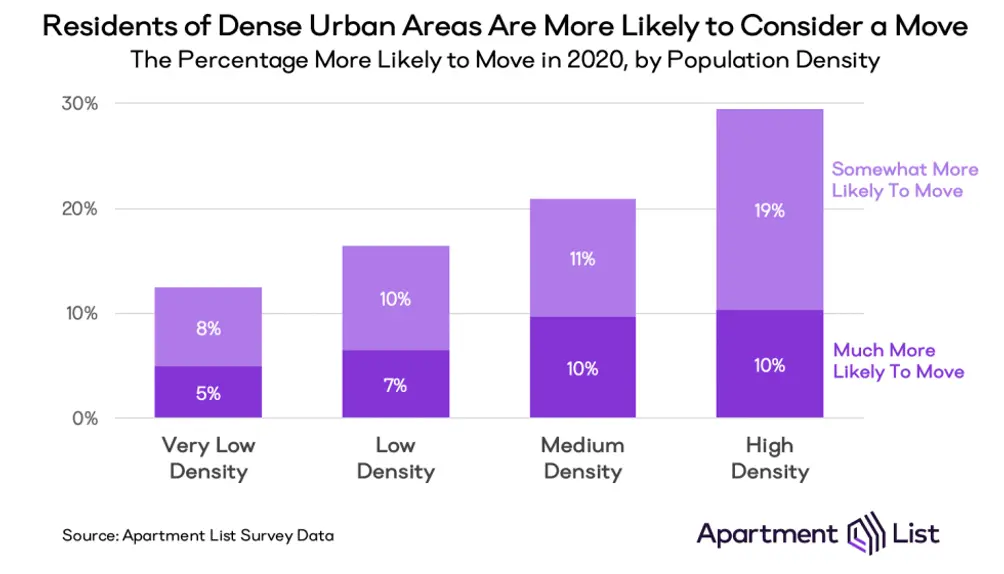 Regardless of where they live, the study found that the economic fallout had the greatest bearing on people's decisions. Some respondents feel forced to move in order to find cheaper housing, while others who might have considered a move before the pandemic now feel they don't have the wherewithal to do so. It is also worth noting that renters were more likely to consider a move than homeowners, both because of their greater mobility and the need to seek lower rents.
Additional Info About the Building