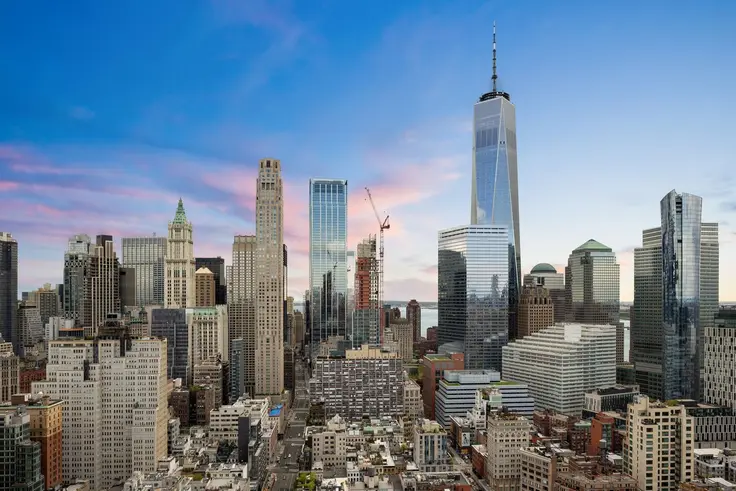 Manhattan Chamber of Commerce unveils 'Indicators of Progress" Data Dashboard' to track city's economic recovery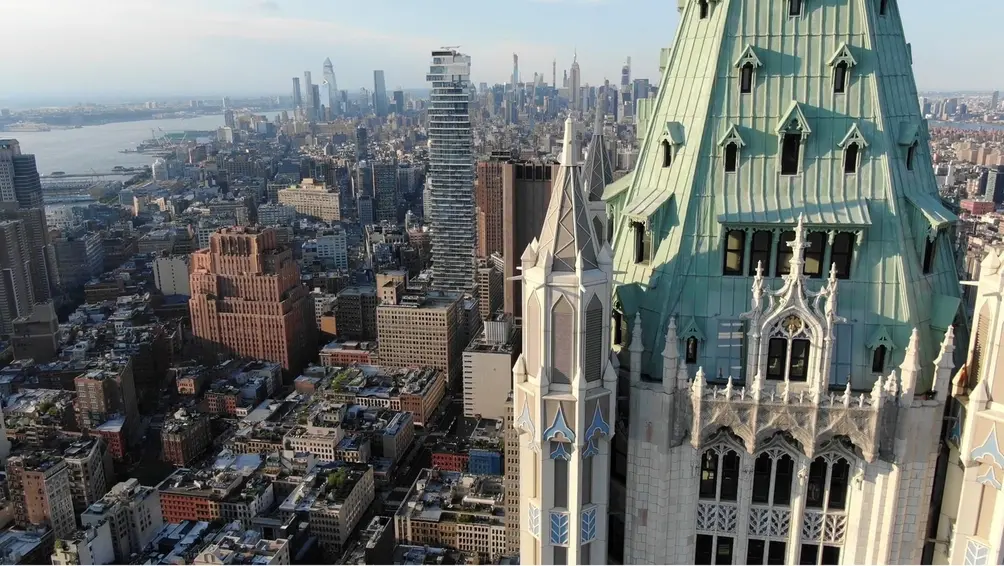 Prior to Covid-19, the New York City construction industry was booming with a record amount of spending. According to the
New York Building Congress' Construction Outlook Report
, published in October 2019, spending was projected to hit almost $190 billion between 2019 and the end of 2021. While the pandemic will surely dampen these figures since many capital and large-scale projects take years to complete, seeing ongoing projects move towards completion in the coming years will be an encouraging sign and keep many workers employed.
A new dashboard unveiled by the
Manhattan Chamber of Commerce
that tracks the city's recovery from pandemic reveals a less-than-rosy picture for the city's overall economy. Construction filings are down by nearly 50% this year, and the 5,619 building permits filed in June 2020 are nearly a third of what was filed in April 2019. Other sobering statistics show a dismal number of air travel passengers coming through our local airports, still-rising unemployment numbers, and non-existent job openings in sectors such as retail, hospitality, and arts and entertainment.
See all the key indicators here.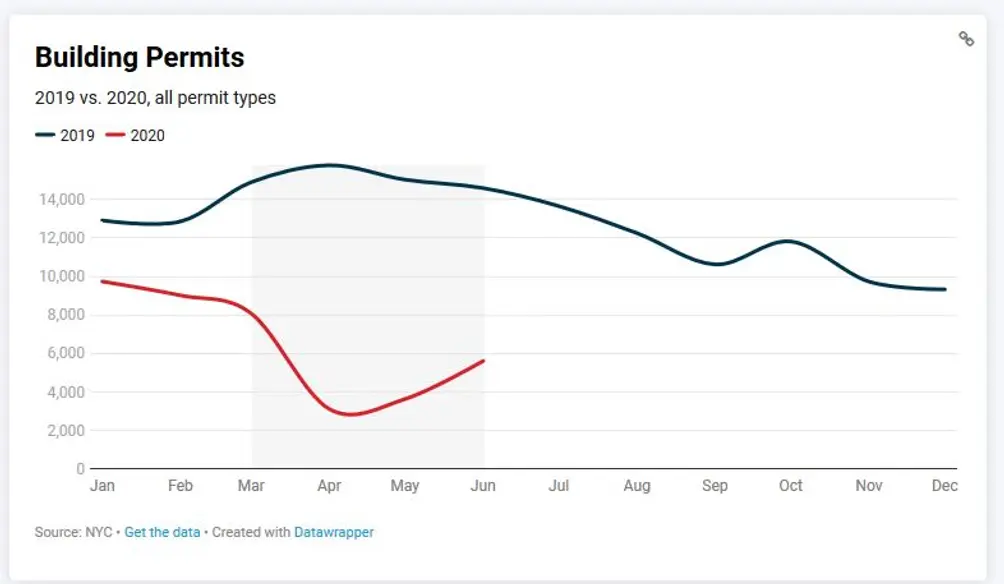 Sven tops out as NYC's tallest rental building outside Manhattan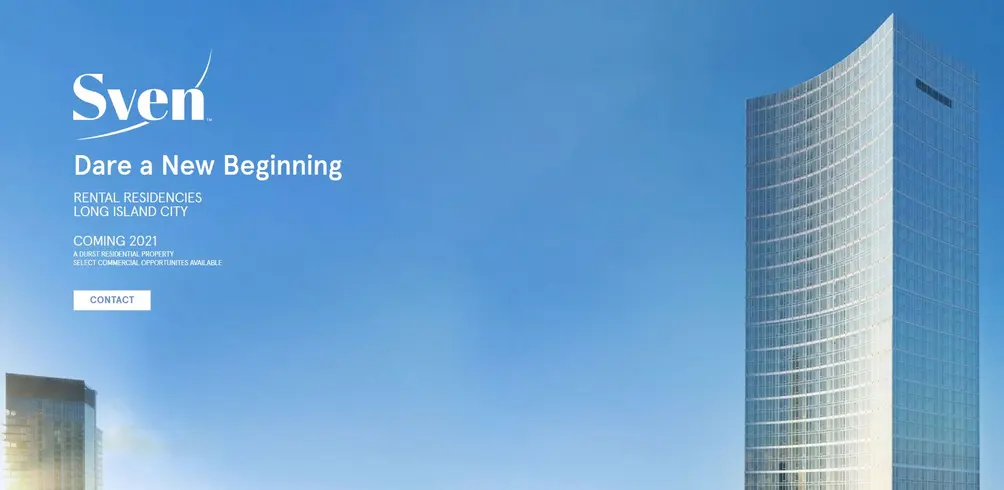 While there is an
oversupply of residential inventory
in Long Island City now, 2021 may tell a different story. At least that is what the Durst Organization is hoping for upon the launch of their massive rental tower
Sven
next year. The building recently topped out at 64 stories, 737 feet high, and will become the tallest rental building in the region outside of Manhattan. In fact, only three other rental buildings in the city are taller:
New York by Gehry
, 19 Dutch in the Financial District, and
ARO
in the Theater District.
Designed by Handel Architects, the curving reflective glass tower, sectioned in two-story bands, is nearly fully clad. The building will hold 957 units of which approximately 300 will be earmarked as affordable housing. A
>registration website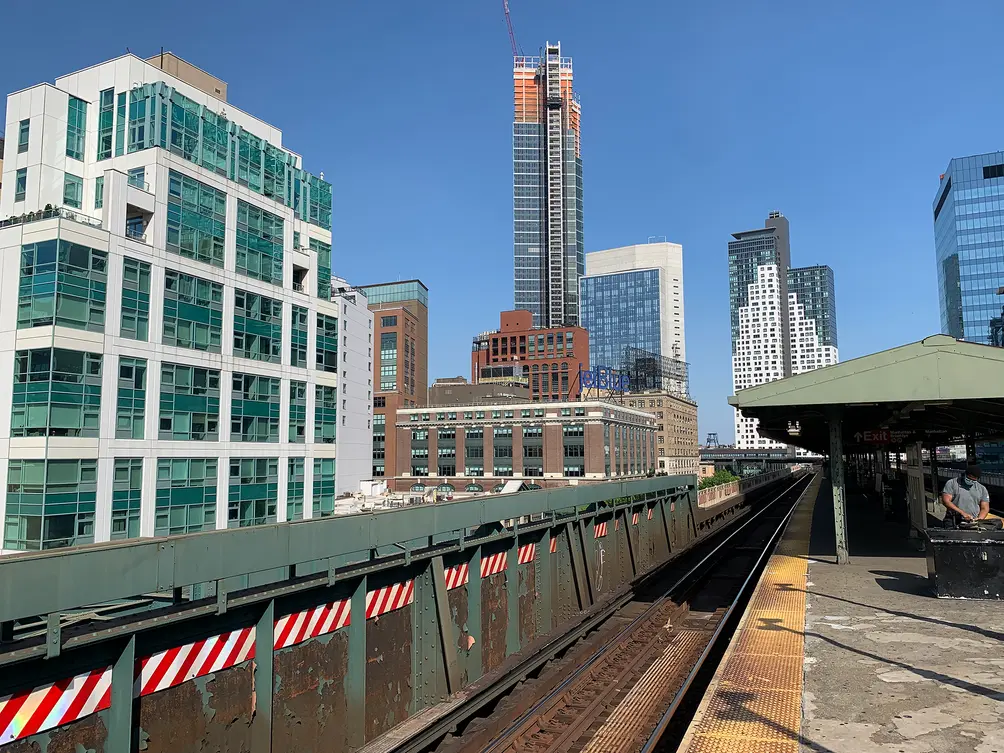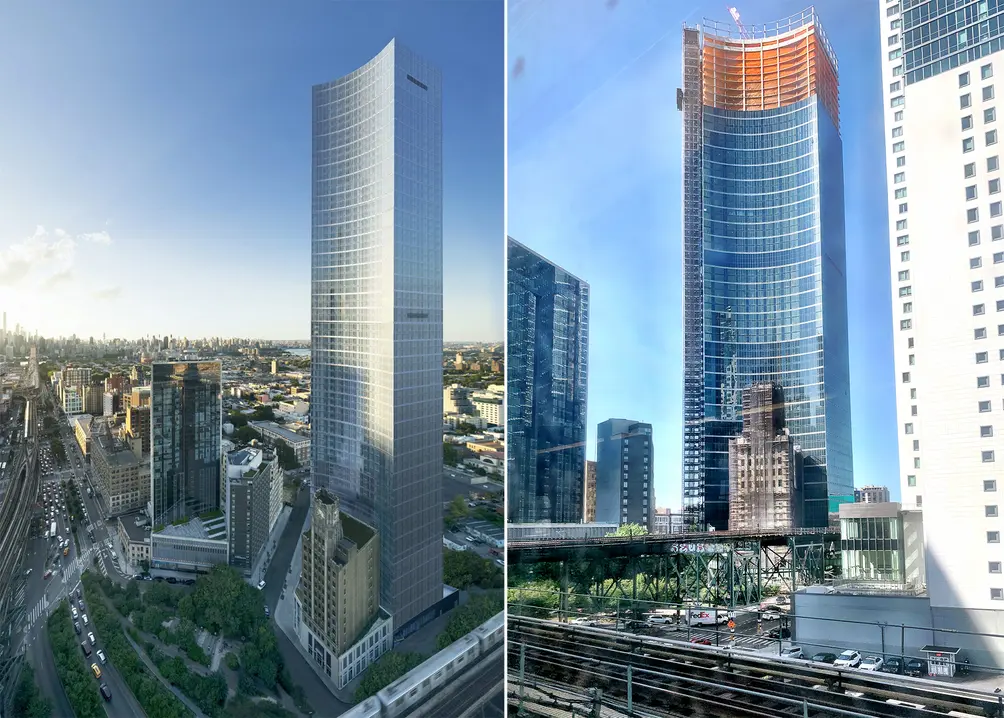 New York has had #2 biggest rent decrease since start of pandemic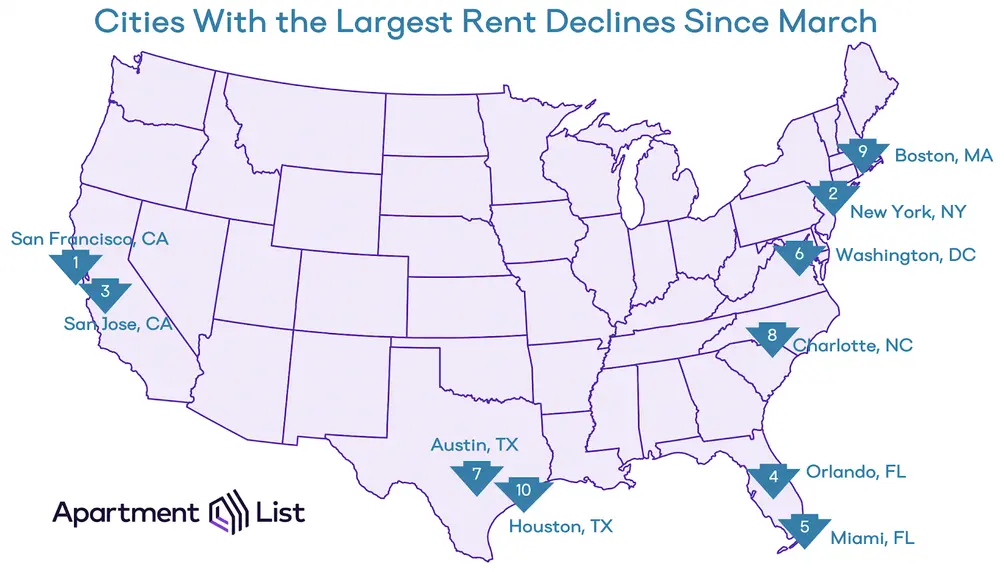 According to Apartment List, rents in the New York region decreased by 1.0% in June 2020, and are down 2.8% since the start of the pandemic in March. This puts New York at #2, behind San Francisco, in a list of biggest declines among the nation's 50 largest cities.
See the full report here
.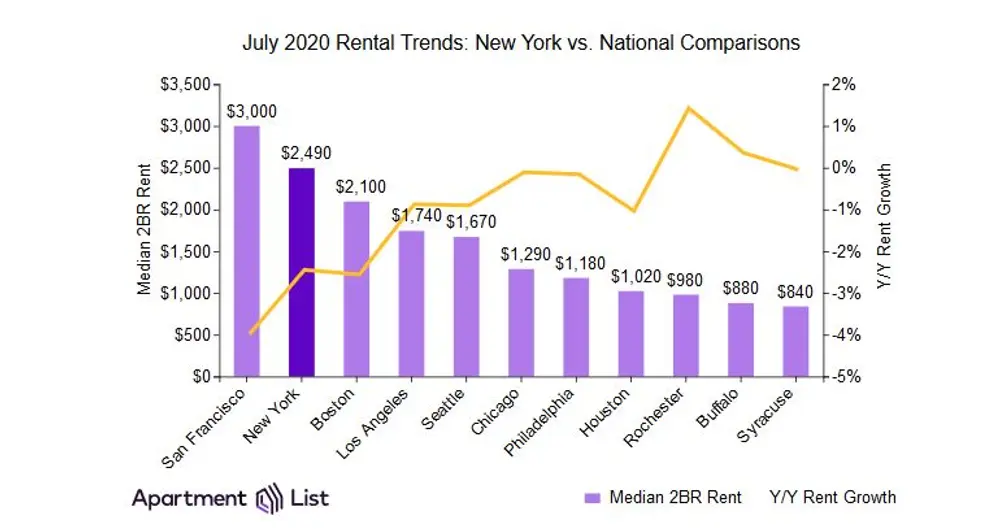 Brooklyn borough president calls for transforming unused office space into housing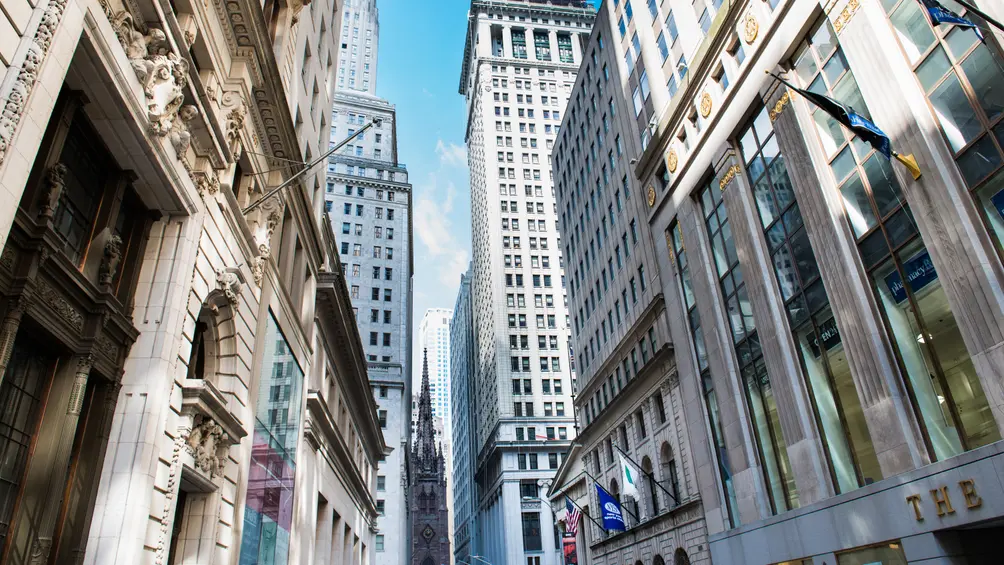 Between a growing number of companies embracing long-term remote work and people reluctant to return to a crowded setting, offices around the country are looking
emptier
than ever. Some worry about what that means for our local central business districts, but Brooklyn Borough President
Eric Adams
has raised a suggestion: He told
Crain's New York Business
that he supports retrofitting and converting empty Class B and Class C office space to a mix of affordable and market-rate housing, saying, "We can create needed housing to deal with the affordability crisis while creating live/work communities where residents don't have to rely on mass transit to get to their job."
Some experts have cast doubt on Mr. Adams' plan, but the Real Estate Board of New York (REBNY) is intrigued. REBNY President James Whelan points out, "All we have to do is look at the tremendous success story of Lower Manhattan to see the benefits of converting older office buildings in creating a true live-work neighborhood." Examples include
Twenty Exchange
,
63 Wall
, and
116 John Street
, office buildings that were converted to residential after commercial tenants fled the area in the wake of 9/11.
Officials, tourists, and residents alike embrace outdoor dining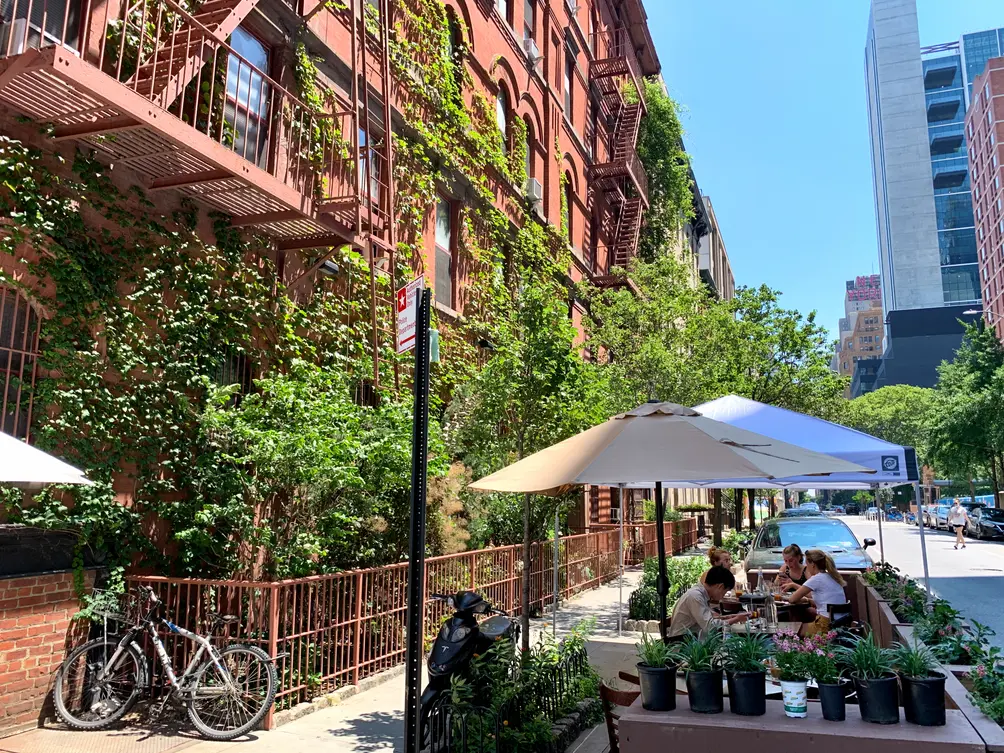 While we still don't know when New York will resume indoor dining, we do know that outdoor dining has been welcomed with open arms.
Tourists
from states off the quarantine list are enjoying the new atmosphere, and locals have welcomed the chance to return to their favorite places.
The Open Restaurants program has been extended to
October 31
, but New York City Councilman
Keith Powers
has voiced support for making the arrangement permanent. It is part of a
" target="_blank">plan
to help small businesses through this challenging time.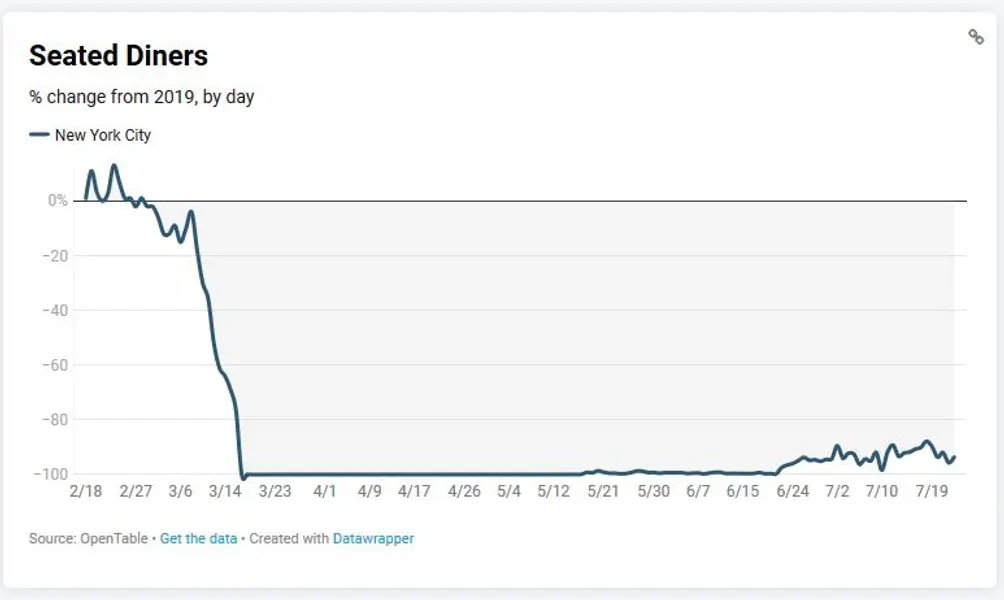 MaxDelivery grocery service celebrates 15-year anniversary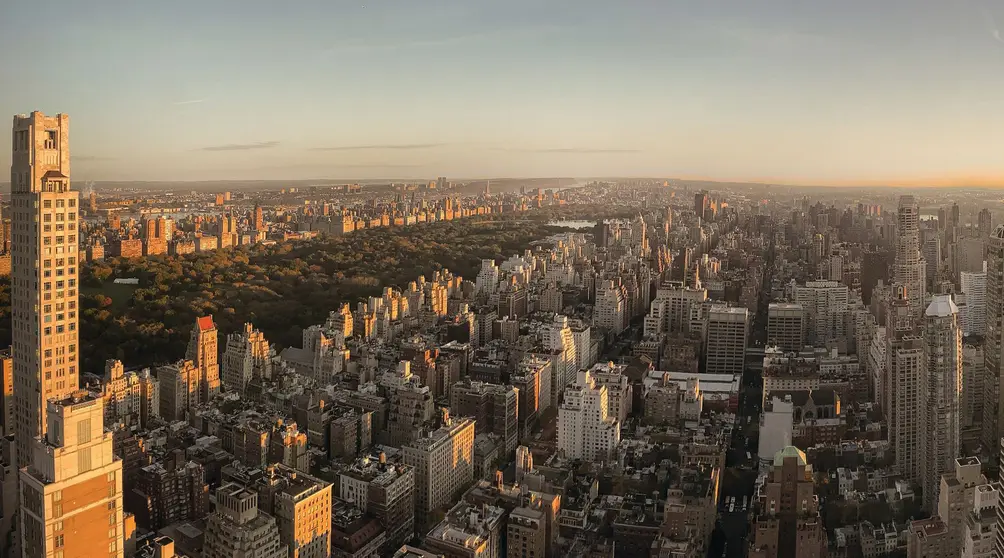 Max Delivery
, New York City's first on-demand grocery delivery service, celebrates its 15th year in business. Demand doubled at the height of the COVID-19 pandemic, but the company consistently upheld their one-hour delivery guarantee and level of customer service.
In addition to the delivery guarantee, MaxDelivery's real-time inventory technology and premium level of service were key factors in its expansion from downtown headquarters to a 10,000-square-foot warehouse in Midtown. The company offers a wide selection of basic goods, organic and specialty foods, wine and spirits, over-the-counter medicine, home and office goods, and a curated "Best of New York" section with local purveyors like Pat LaFrieda Butchers, Wild Edibles Seafood, Murray's Cheese, and Balthazar Bakery.
Additional Info About the Building