Considered the birthplace of hip-hop, New York City has been the epicenter of hip-hop culture since it was first introduced in the 1980's. Of all NYC neighborhoods,
Harlem
is most recognized as producing some of the biggest names in hip-hop such as Cam'ron, Big L, Jim Jones, Juelz Santana, Kurtis Blow, Mase, A$AP Rocky, Teyana Taylor, and Azaelia Banks. Therefore, it is only fitting that it should be home to the
Hip-Hop Hall of Fame Museum.
The proposed 20-story, 140,000-square-foot, state-of-the-art facility will offer residential, commercial, educational, and retail space - not to mention a five-star hotel. Expected to be completed in 2021, the museum will function as a hub to educate and influence local visitors and tourist alike by preserving hip-hop's influence on the world. The development is set to produce over 100 events annually and will feature special exhibits such as showcasing wax figures of hip-hop legends, collectibles, and souvenirs.
Earlier this month, a
press release
announced that the non-profit spearheading the museum has signed a term sheet to acquire the Harlem building site at 51-55 East 125th Street at the northeast corner of Madison Avenue. "The Hip Hop Hall of Fame team is now actively engaged in its capital campaign to complete its next round of $5M to close escrow on the site, and another $10M to complete its building and hotel design revisions, and building permits phases to break ground and open in 2020-21," says the release.
125th Street, also known as the "Main Street" of Harlem and Martin Luther King Jr. Boulevard, runs from east to west and was originally designated by the Commissioners' Plan of 1811 - long story short, this plan established the current street grid that we know in Manhattan. 125th Street has played a major role as a black cultural mecca, most notably with the emergence of the Harlem Renaissance, a successful period for African Americans in the early 1900's that energized the start of black music, stage performance, art, and politics. This period continued during the construction of the famous Apollo Theater which was built in 1913 and is located only four blocks from the future Hip-Hop Hall of Fame Museum.
The Hip-Hop Hall of Fame Museum is set to compete with the up-and-coming
Universal Hip-Hop Museum
project scheduled to be completed in 2022. Located in the forthcoming
Bronx Point
mixed-use development along the Bronx's Harlem River waterfront, the venue will break ground in 2019 and will feature similar functions to its rival facility in Harlem, but on a smaller scale at 60,000 square feet.
Additional Info About the Building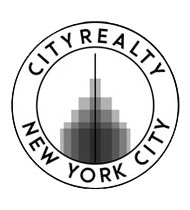 Washington
Rodney Washington
Rodney Washington is a contributing writer for CityRealty who has worked in real estate for many years.