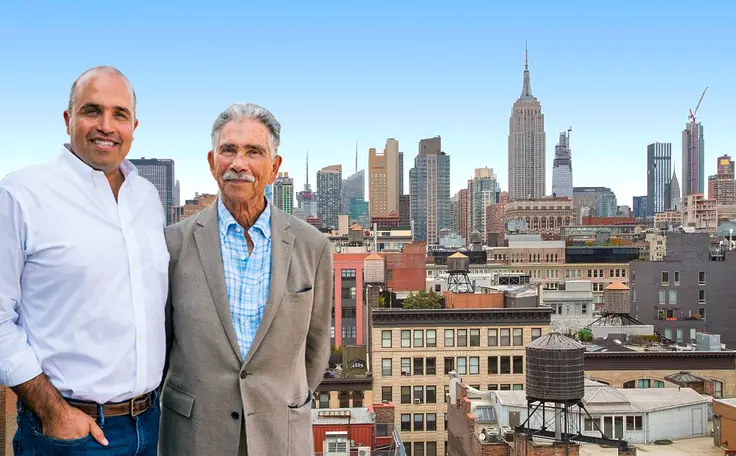 Founded on the philosophy that things done well create value,
Grid Group
principals Hal Einhorn and Yiannes Einhorn bring an attention to detail to their projects almost unheard of in their profession. The meticulous father and son duo have worked together for decades and most recently gone on to build some of the most successful boutique condominium buildings in the city.
. As construction winds down on their latest ground-up projects, we caught up with Yiannes to discuss the firm's expertise, experience with design-build, and future works in the pipeline.
What are your main responsibilities at GRID Group?

Yiannes Einhorn: For my day-to-day, I oversee an eight-person office. We have mainly architects and designers on staff. Most are in the construction and construction administration business with a great ability to detail and build. Fifty percent of my time pertains to administration and being on the job site, while the remaining 50% is looking for new opportunities. With the support of the team, we do zoning analyses and the underwriting of deals in-house. A unique aspect of our company is that we are quick to decipher the zoning and can envision what can be built fairly quickly. You always have to have another project in the pipeline to stay afloat, so we may look at 3-5 deals a day. We go out to look at maybe 50-100 sites per year.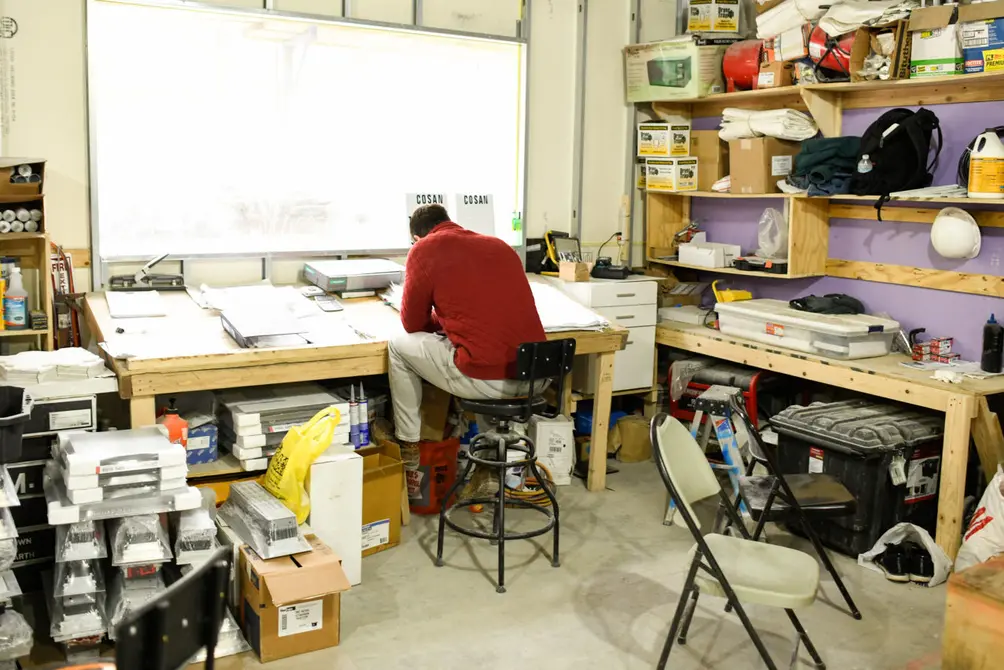 What's your background and how does this come into play in real estate development?


I grew up in Park Slope in a multi-family brownstone that my father and mother renovated and purchased in the 1960's. Then, you could buy a 6,000-square-foot brownstone for $18,000 --it would be worth $4 million today. My mother and father were both architects who met at an architectural office. My mother passed away when I was 12. I worked with my father renovating brownstones which segued into the home inspection business. After inspecting their homes we would get phone calls from people looking to renovate. Architecture is not an easy business to make money, however. So we started purchasing and renovating brownstones ourselves, then flipping them.
I got back into the development business in the early 2000s after we were scared off in the '80s and 90s when things got a bit dicey. I put together what I knew from my parents and toured thousands of properties to get an itch for identifying opportunities. I then learned the finishes and details people want, and what's selling. I finished my first building in 2007.

With a background in construction and construction forensics, we also knew where components fail, and therefore where to emphasize good quality construction and detail. Water damage is the number one thing to prevent. It eats away at finishes, causes mold, floors starting buckling, washes away the mortar. It's shocking to see in older buildings that weren't maintained.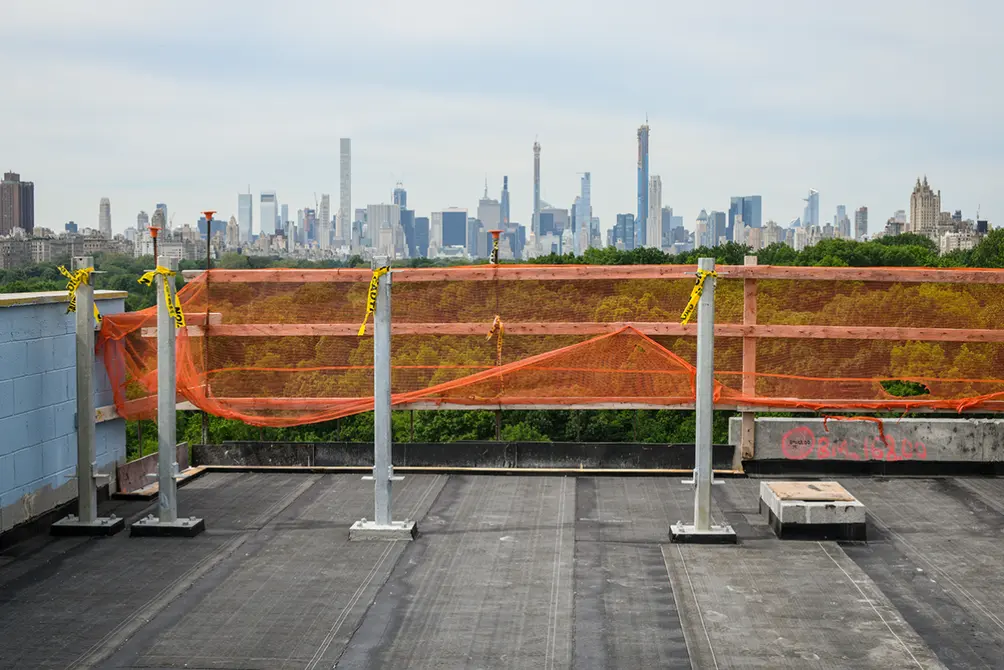 For 145 Central Park North, you worked with GLUCK+, a design-build firm. What has that experience been like and what are the benefits of deign-build?
The design-build model has worked really well for us. 145 Central Park North was done on time and on-budget, and it wasn't an easy project considering the facade and interior details.
GLUCK+ is both the architect and the construction manager on the project. It has been fantastic working with them. The principals and staff architects are each well-versed in both design and construction. We've become good friends with the company and the team. What is extremely unique is there's a certain sense of camaraderie. Both our teams have a background in construction and design, so no one is designing in a void or designing things that we can't build. This streamlines the process and results in fewer change orders and finger-pointing.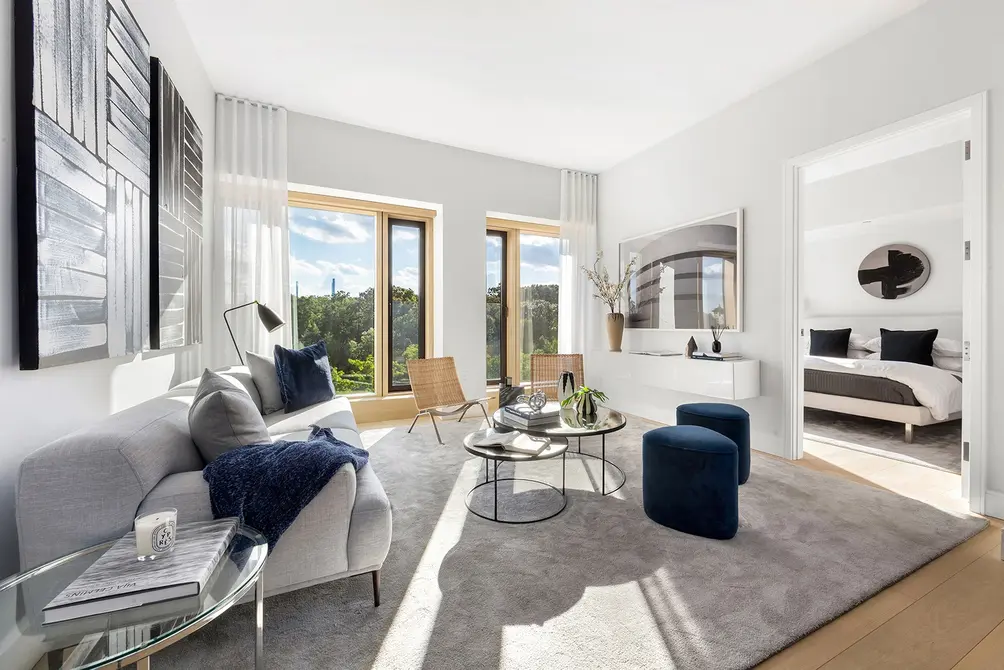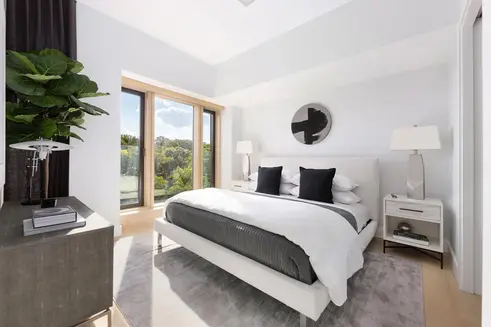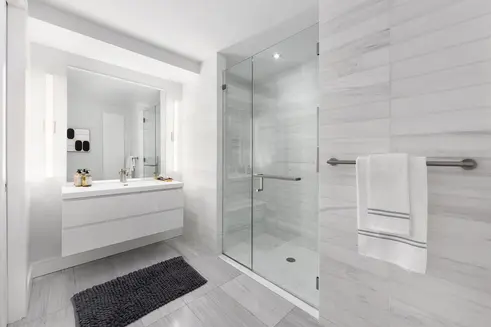 Then given your success, why do think design-build hasn't been more popular in NYC?

I think that it's very difficult to find people well-versed in both design and construction. Not every person is wired that way. The other answer is a firm can't just pass off a set of drawings and then charge administration fees. You have to have a team who are committed to seeing the project through from beginning to end. It's a lucrative business model but finding the talent and the interest is the biggest challenge. But GLUCK+ is known for this business model. We absolutely would do design-build going forward and look forward to doing many more projects with GLUCK+.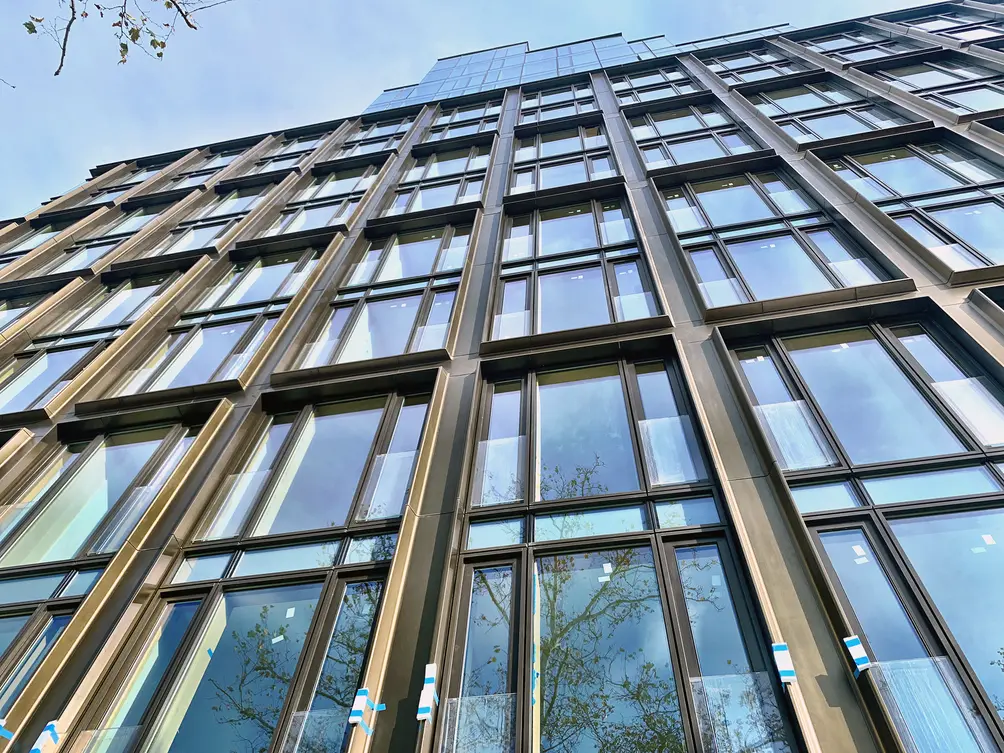 Tell me more about the craftsmanship/detail work you bring to your projects.

We've gained a sensitivity to alignments, shower bodies, and fixtures. The perfect alignment of door heads, registers, and setting benchmark heights instead of measuring from a subfloor. How to correctly make a change in flooring direction or the intersection of tile and wood floor is important to us. We are a little nutty. Our mantra is that if we care about those little nuances, then immediately the team will be sensitive about doing everything right. It signals to everyone on the job that we mean business in regards to being careful and particular. This resonates with homebuyers. They might not know exactly why, but they know it's right.

I'm shocked when I go into some of these other projects and there is $180K worth of marble, French ranges, walnut flooring, and Waterworks fixtures, but so many details are poorly executed. We are more interested in the craft and making it perfect. Additionally, building systems should for the life of the building, and for the life of the building is how we design.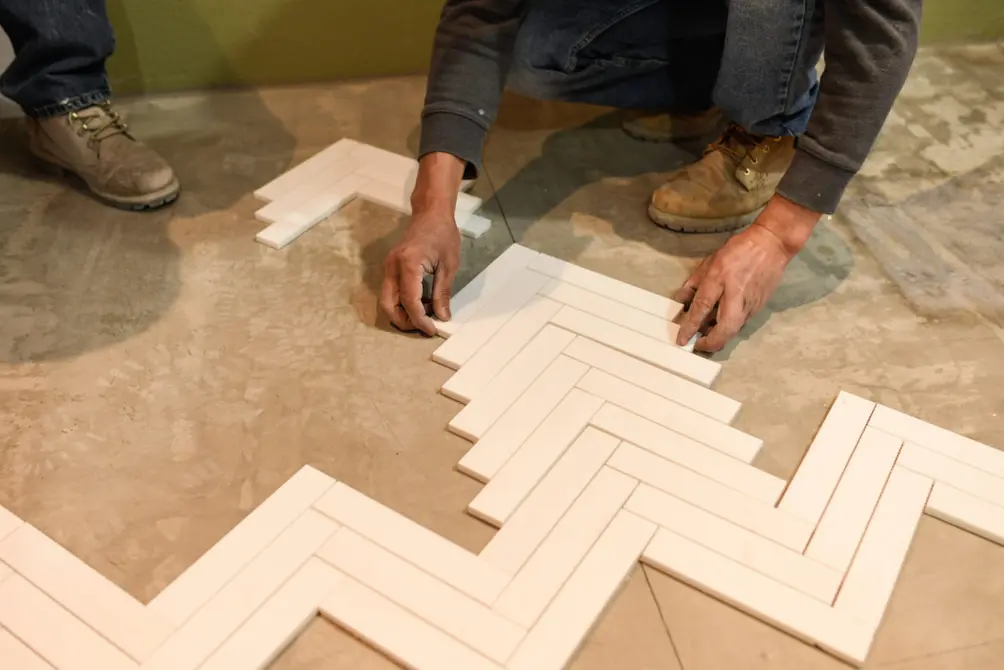 "I'm shocked when I go into some of these other projects and there is $180K worth of marble, French ranges, walnut flooring, and Waterworks fixtures, but so many details are poorly executed. We are more interested in the craft and making it perfect. "
We found that 124 West 16th Street was one of the best-selling buildings of 2020, despite its small size. Why was it so successful?
It's something we are very, very proud of. We're patting ourselves on the back. People call us asking how the hell did you guys do this? We've spoken a lot about our attention to detail, and the quality there speaks for itself. "OMG this is perfect," is what people who see the apartments tell us.
There are very few projects that have our level and attention to detail. We spent five years under construction. It's hand-made and has very clean detailing that telegraphs well to buyers. It's much harder to build a clean lineal reveal rather than layer on finishes.
Smaller boutique buildings are also back in fashion. We only had 15 units here. This tailored approach creates a certain sense of exclusivity. The building is on West 16th Street between Sixth and Seventh. It's technically Chelsea but feels like the Village. Google is also right there. It's very central and on a nice quiet block. Trains and transportation are also super easy.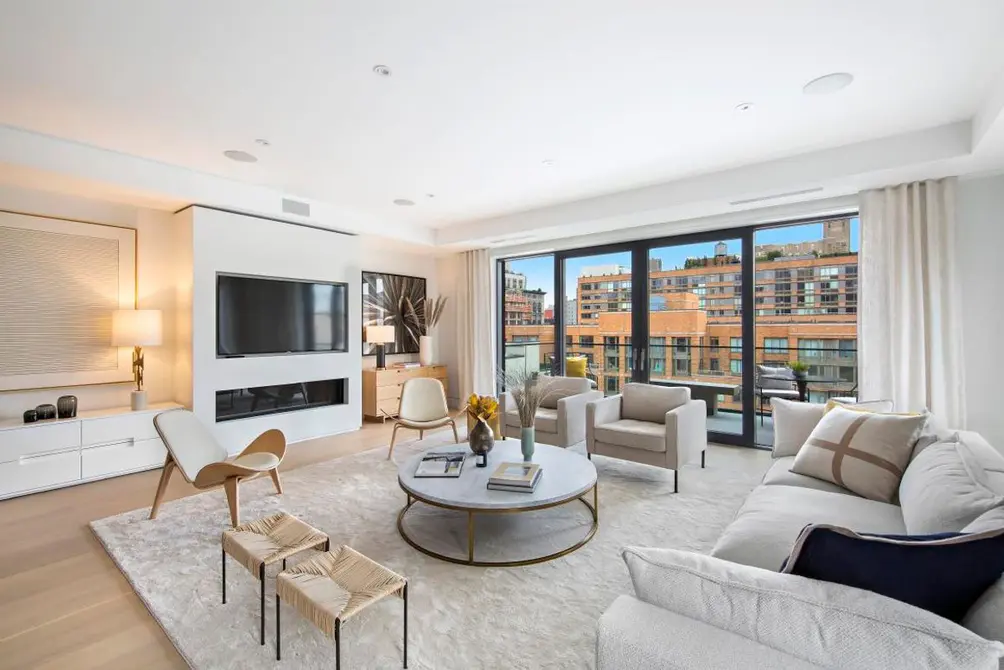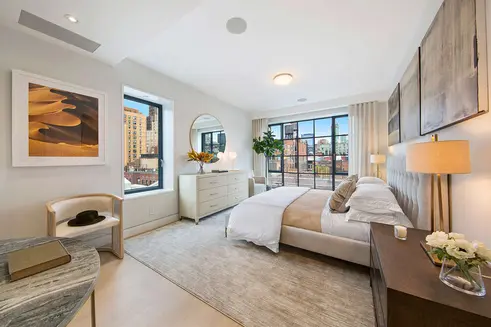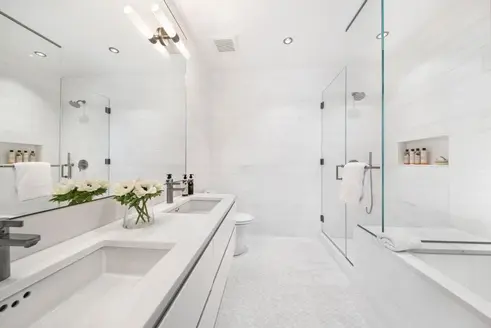 We had a great marketing team at Corcoran who did a terrific job finding the right buyers. The units themselves were large four-bedrooms of 2,400-2,500 square feet. Every unit has outdoor space. We found that the fourth room is especially attractive now that more people are working from home. It's not an amenity-rich building - the market and timing didn't really call for it - but you can have a Peloton station in your home office.

We launched sales last February and found ten buyers during the early months of the pandemic. We reactivated in September with adjusted pricing and closed on our last unit in January, north of $11M.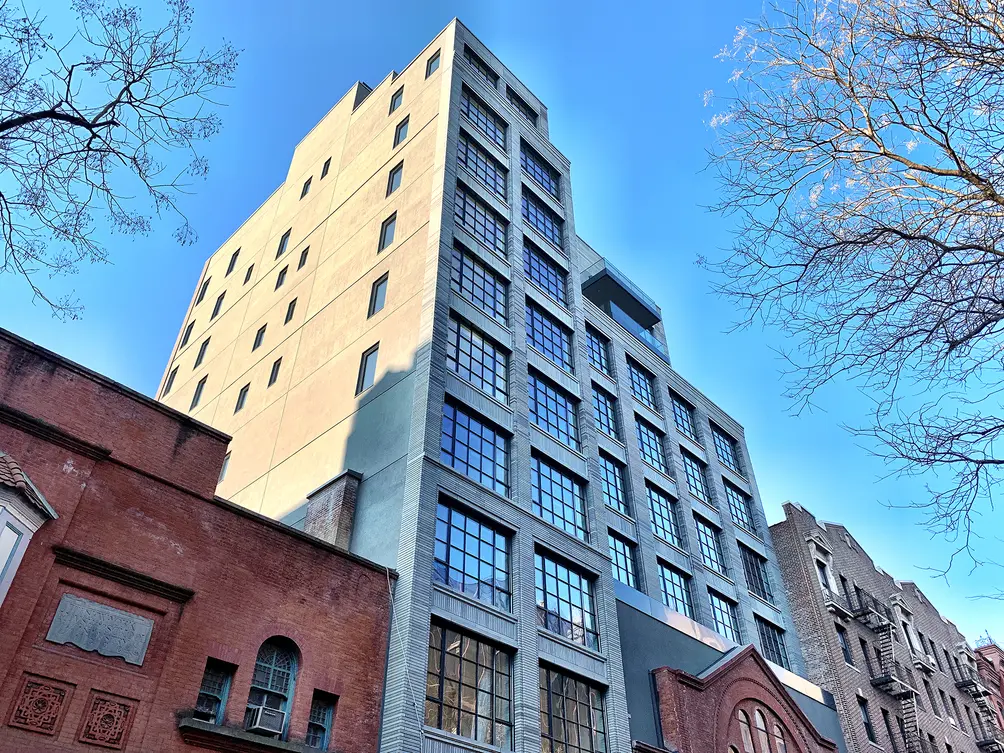 You have another project on 16th Street. Can you tell me about it?
Yes, we refer to the two Chelsea projects as big and little 16th Street.
246 West 16th Street
is a six-story, 25-foot-wide townhouse we purchased several years ago. We were partly attracted to it since the lower two floors can be used as commercial while the upper four floors can be used as floor-through residences. The ground floor has a 1,000-square-foot retail space. Above are four really beautiful apartments, one with a large elevated terrace.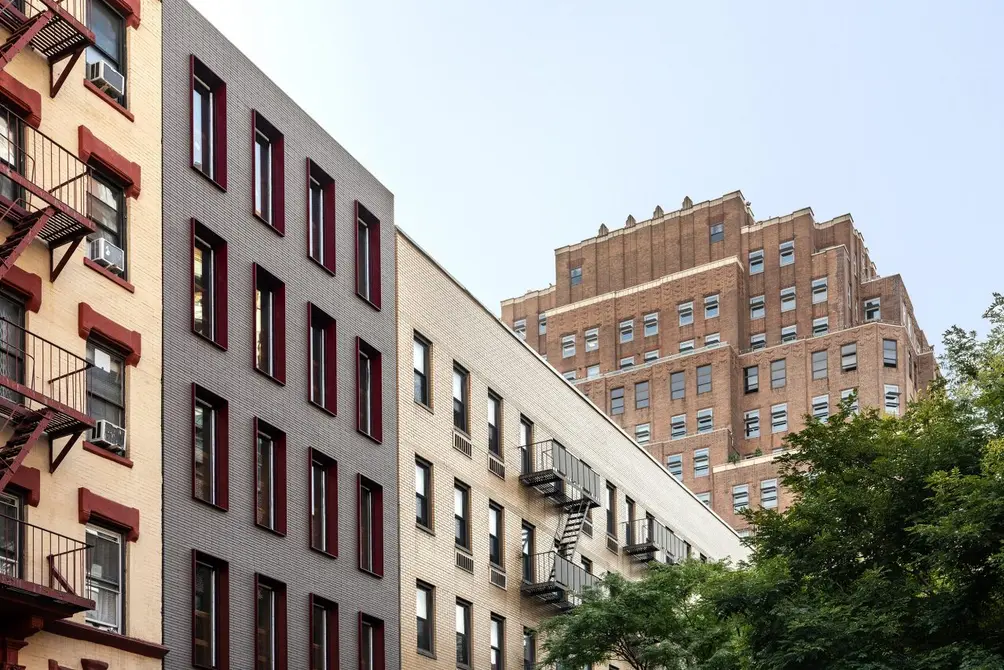 Is all your current and future work in New York?

We are 100% in New York. We are so hands-on with our developments that the prospect of building in another market is not really viable. We want to be nimble and local to deliver the quality of the product we build.
What type of building would you be curious to build next, and where?

Always had a dream to build a 30-60,000-square-foot mid-size boutique project that we could find on a premium block on the Upper East Side. A special intimate building is something that we've been interested in doing. We would like to continue and keep the concept of what we build: Bespoke homes, that are roomy with lots of light. We are now looking in the West Village, Harlem, and Brooklyn. We have a new project in the works on Fourth Avenue and Baltic Street we will announce soon.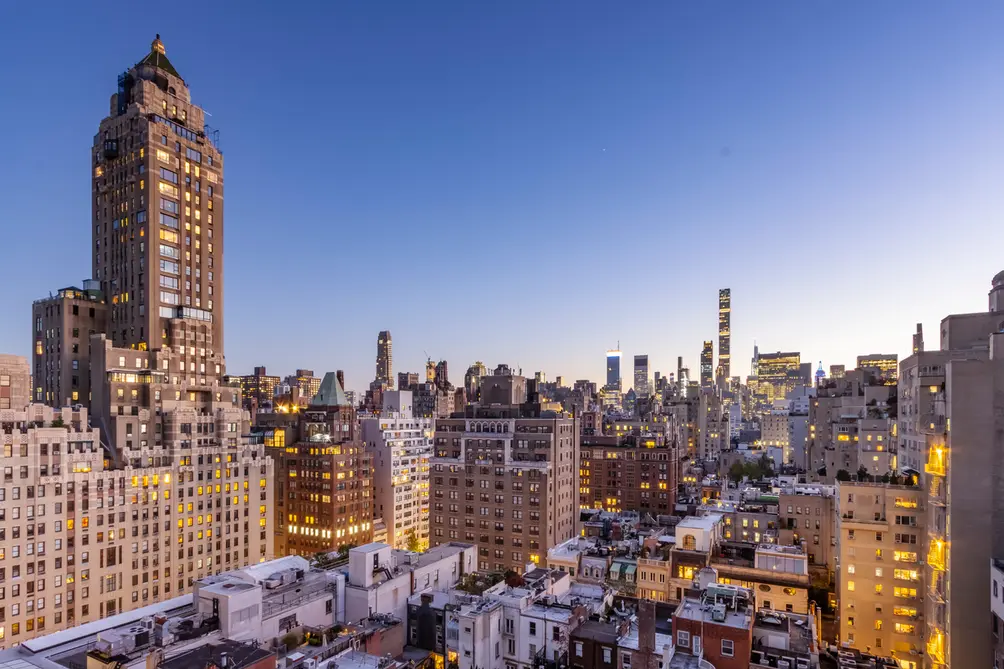 Schedule an Appointment
To tour any of these properties, just complete the information below.
Or call us at (212) 755-5544
Additional Info About the Building
Off Market Listings
Off-Market Listings
Many apartments are sold off-market
without being publicly listed.
Contact us to learn more about off-market listings.
There's no cost. And never any obligations.
. I'm only interested in publicly listed properties.