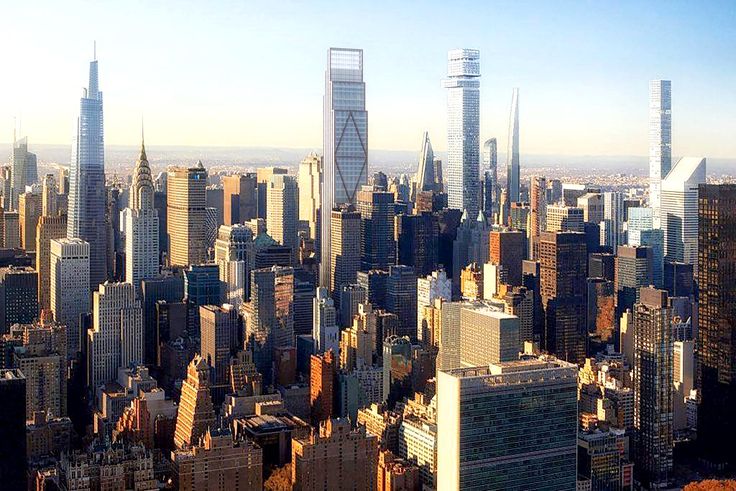 In early 2019,
demolition permits
were filed to bring down 270 Park Avenue, the former world headquarters of JPMorgan Chase before moving across East 47th Street into the former Bear Stearns Building at 383 Madison Avenue. Fast-forward 18 months later and the mid-century tower has been erased from the skyline with nearly half of the tower portion dismantled and the shorter Madison Avenue wing is completely gone. Additionally, Metro-North riders coming into Grand Central Terminal can see workers begin reinforcing and adjusting the tower's foundation columns which thread through the decked train shed running beneath Park Avenue and adjacent properties.
Late last year,
New York YIMBY
got their hands on a preliminary rendering of 270 Park Avenue's mammoth replacement: a 2.5 million square foot supertall skyscraper designed by acclaimed British designer
Lord Norman Foster
. The office tower with trading floors at its base is planned to rise approximately 1,425 feet tall, slightly higher than the spire of 1 Vanderbilt and fourth behind One World Trade Center, Central Park Tower, and 111 West 57th Street. It is to accommodate roughly 14,000 employees across 70 very high-ceilinged floors. The tiered design is said to nod many of the city's wedding cake skyscrapers such as the old McGraw Hill Building on 42nd Street. Diagonal braces on its east and west elevations add a touch of futuristic flair.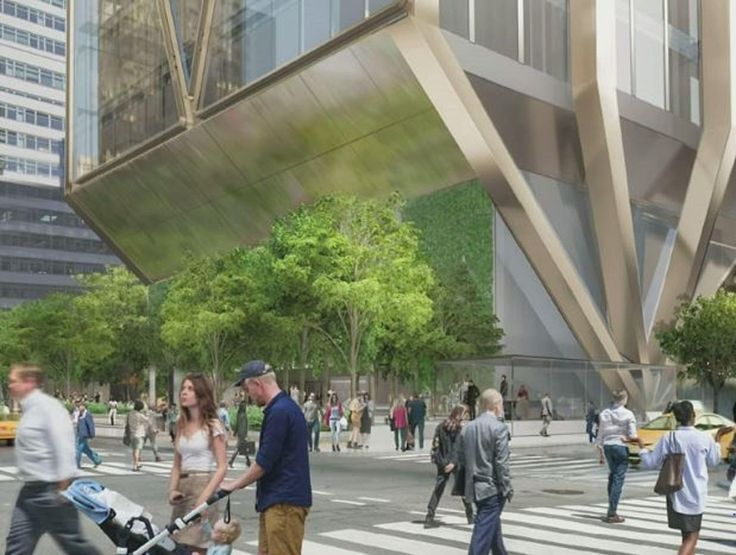 Enlarge Image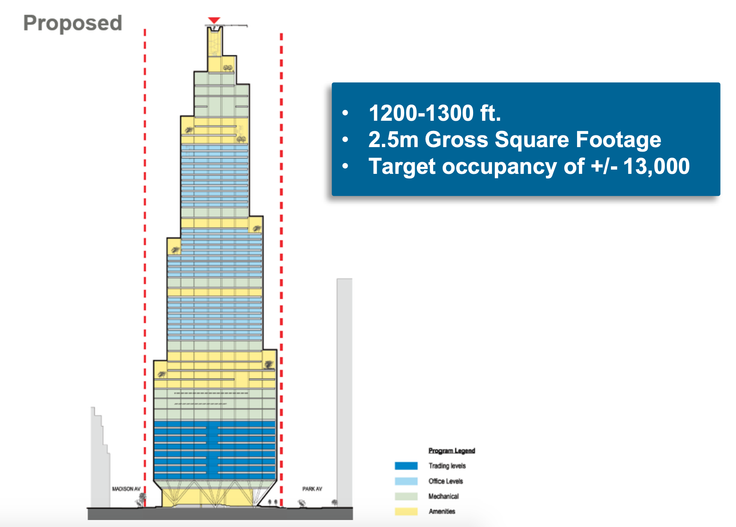 Enlarge Image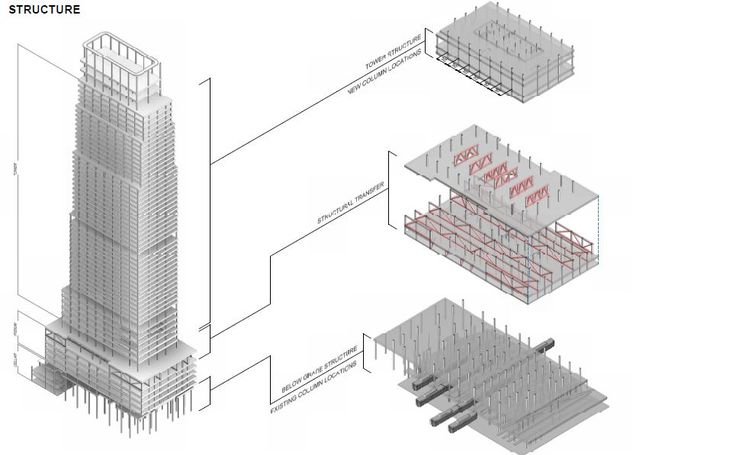 Enlarge Image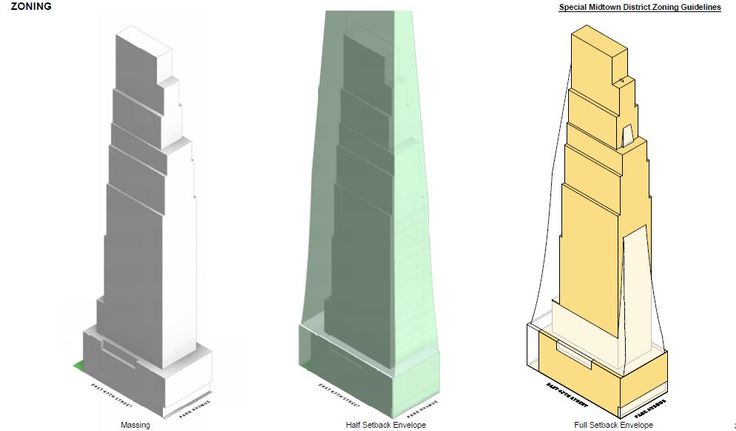 Enlarge Image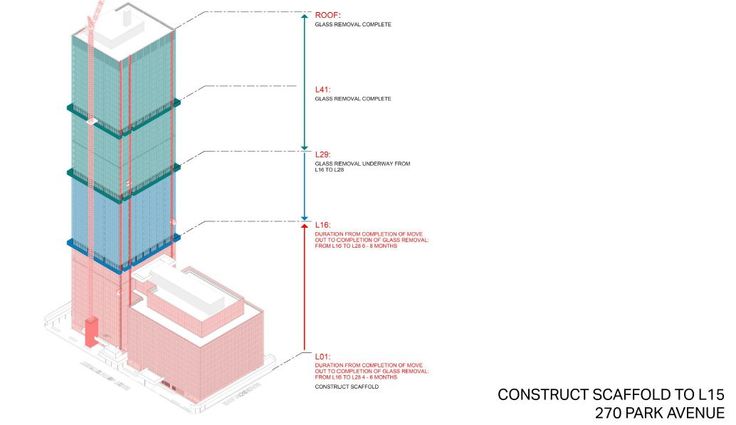 Enlarge Image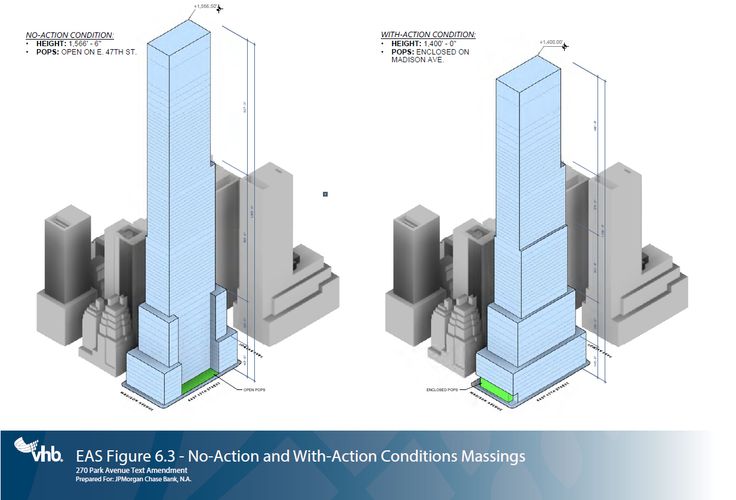 Enlarge Image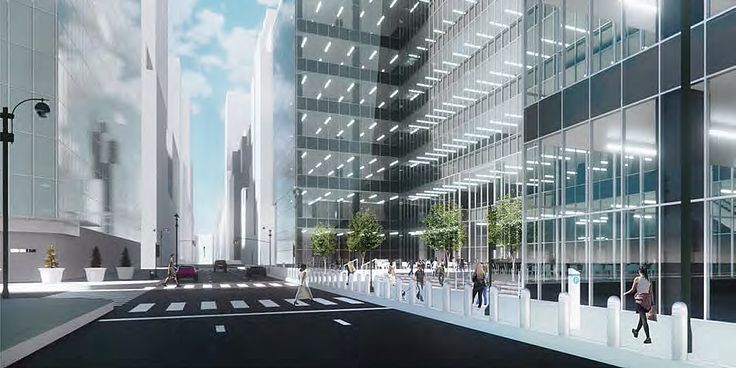 Enlarge Image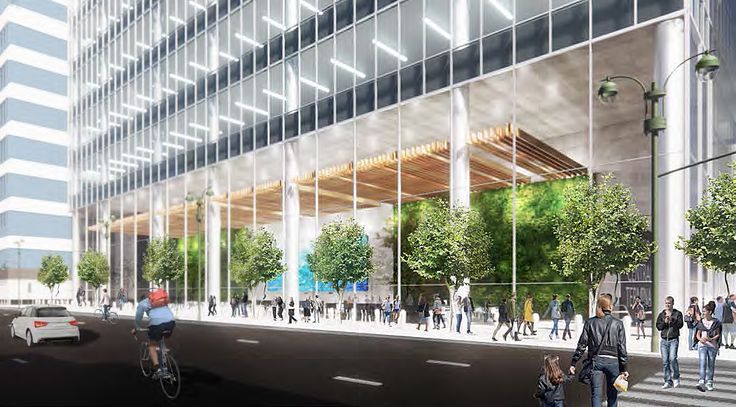 Enlarge Image
Enlarge Image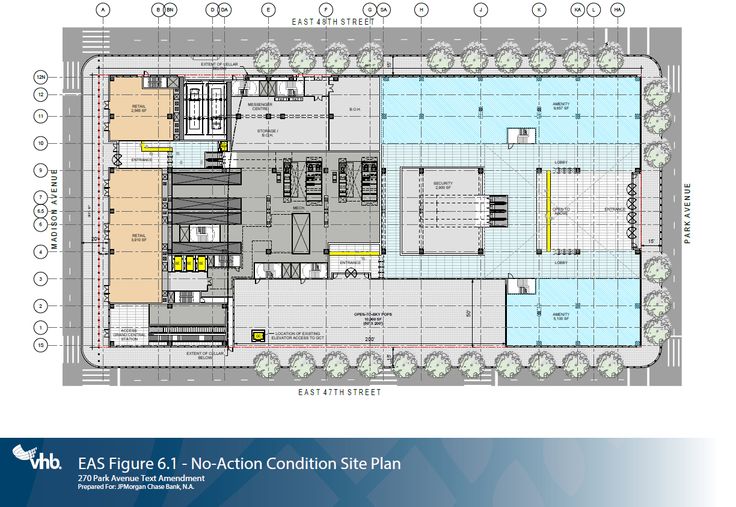 Enlarge Image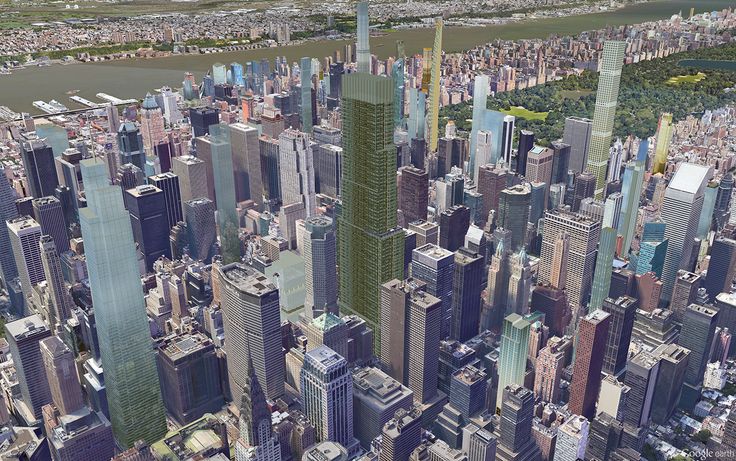 Enlarge Image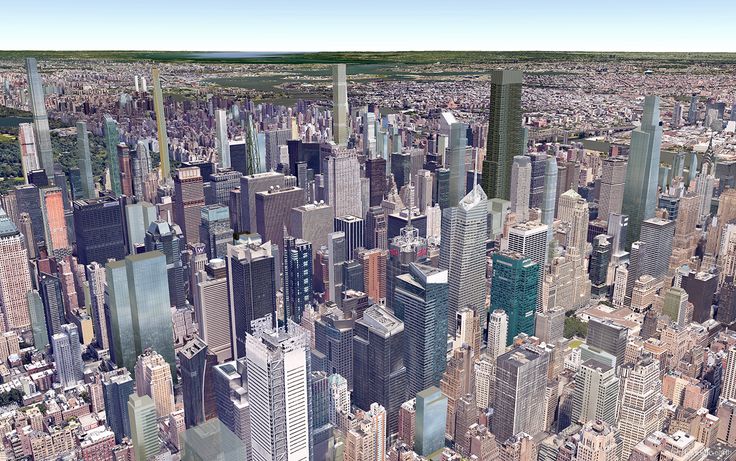 Enlarge Image
Despite the pandemic and resulting economic downturn, America's largest bank reported a 4% rise in profits for the third quarter of 2020. For the earnings call, the bank's chief executive, Jamie Dimon
confirmed they are still forging ahead
with a new headquarter tower at 270 Park Avenue but forecasted fewer Manhattan-based staffers for some time to come. "The new headquarters will accommodate less than half of what we have in New York City now," Dimon told reporters. "I do expect New York headcount to come down over time." However, Dimon counters some fear about the future of offices saying, "We're building that headquarters for 50 years! It is not a short-term decision."
Full demolition work began in early 2019 and will likely be complete within the next several months. Once the new 270 Park is completed in 2024, it will become one of the tallest buildings in NYC and the hemisphere's tallest office building by roof height. In addition to containing over 2.5 million square feet of office space, plans for 270 Park entail the creation of at least
7,000 square feet of public space and ground-floor retail
. The design team, led by
Foster + Partners
, will seek LEED certification, and the project is expected to create over 8,000 construction jobs for the city.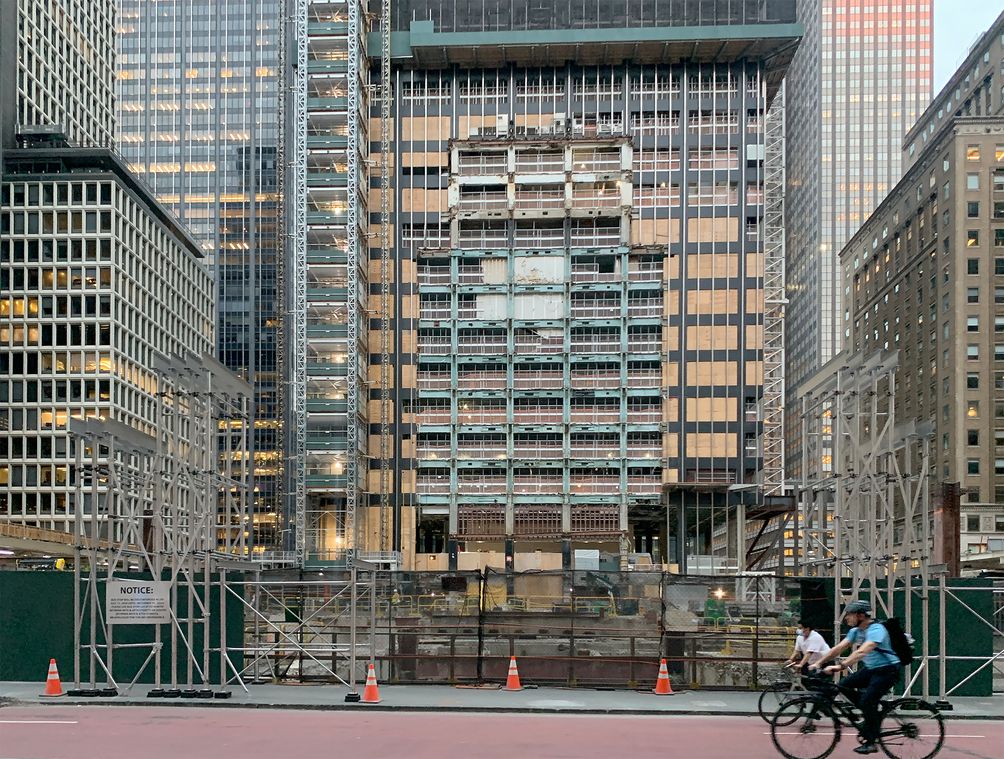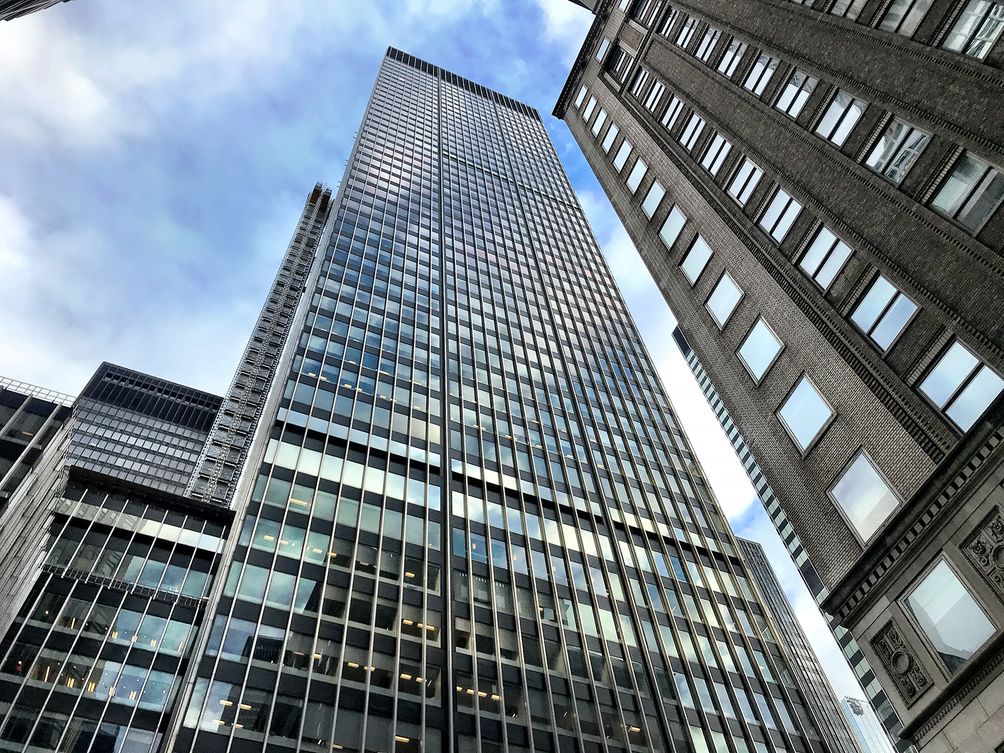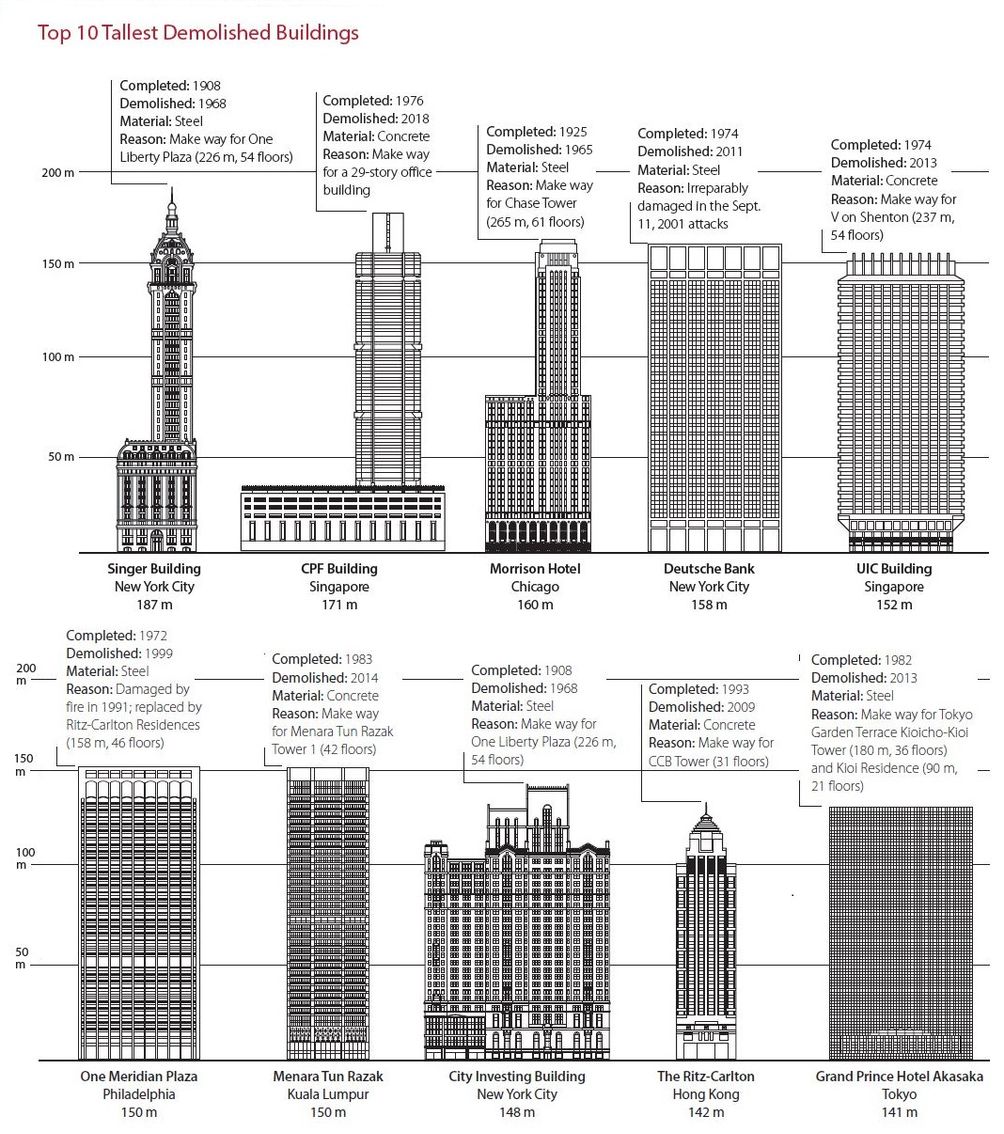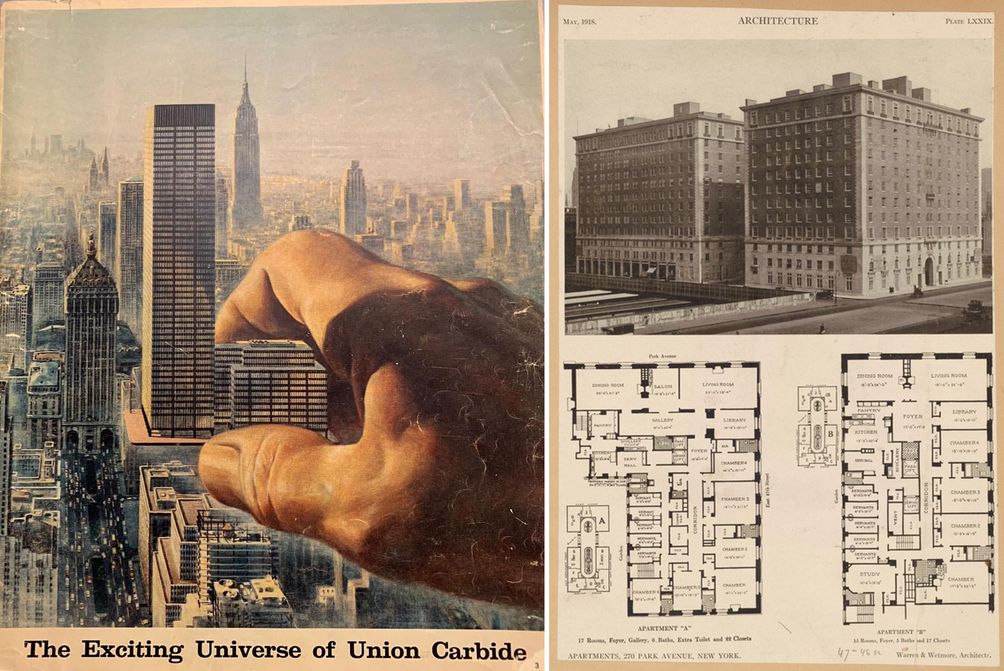 Bringing down the existing 52-floor, the 707-foot building will be the largest planned demolition in history, besting past NYC spires such as the 612-foot-tall Singer Building and the 517-foot-tall Deutsche Bank Building damaged on 9/11. Opened in 1961, the glass and metal tower was designed for Union Carbide by Gordon Bunshaft and Natalie de Blois of Skidmore, Owings & Merrill. de Blois was one of the few senior female designers at the time and the tower held the claim of the tallest building designed by a woman for nearly 50 years. Its elegant Modernist appearance and progressive history became a sticking point for preservationists wanting to save the structure. Prior to the tower's erection, the site was home to the 12-story, two-winged
Hotel Marguery
, an high-end apartment-hotel complex deemed to be the largest of its kind when opened in 1917. Its architects were the same firm behind Grand Central Terminal, Warren & Wetmore.
As
previously reported
by CityRealty, the construction project will be the Grand Central office district's first major undertaking since the passage of the 2017 Midtown East Rezoning Plan, which made 78 blocks of Midtown available to larger, more modern skyscrapers. Since JPMorgan's announcement, several other proposals have surfaced that include visions for sites at 405 Park Avenue, 415 Madison Avenue, 350 Park Avenue, the Grand Hyatt Hotel, and the replacement of the MTA headquarters at 347 Madison Ave with a 925,000-square-foot tower by Boston Properties,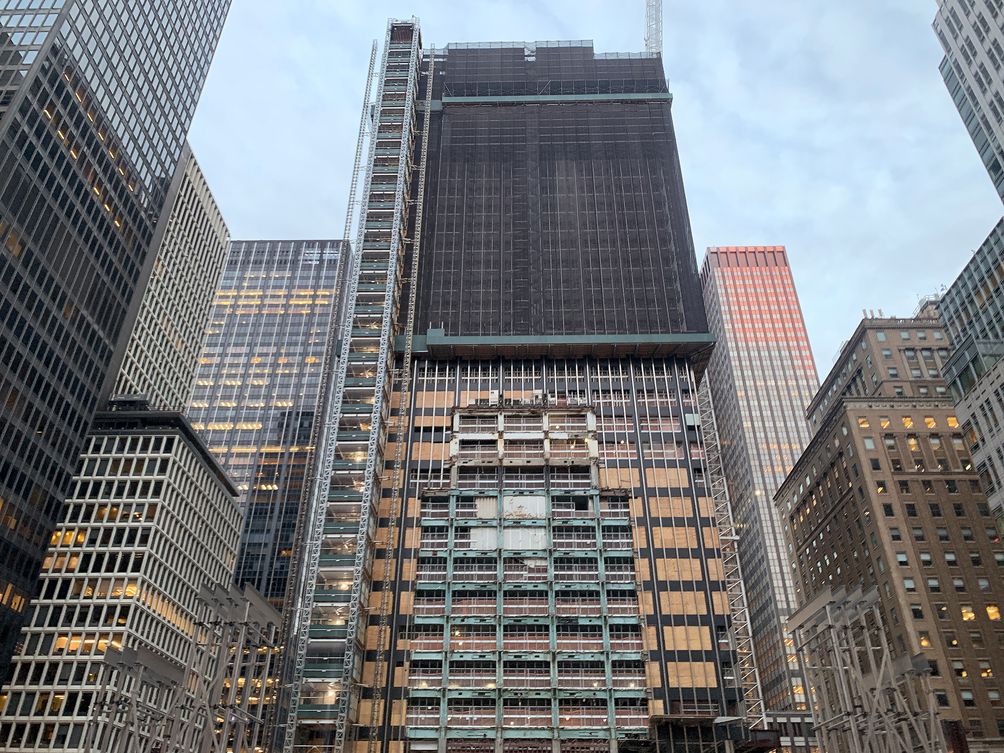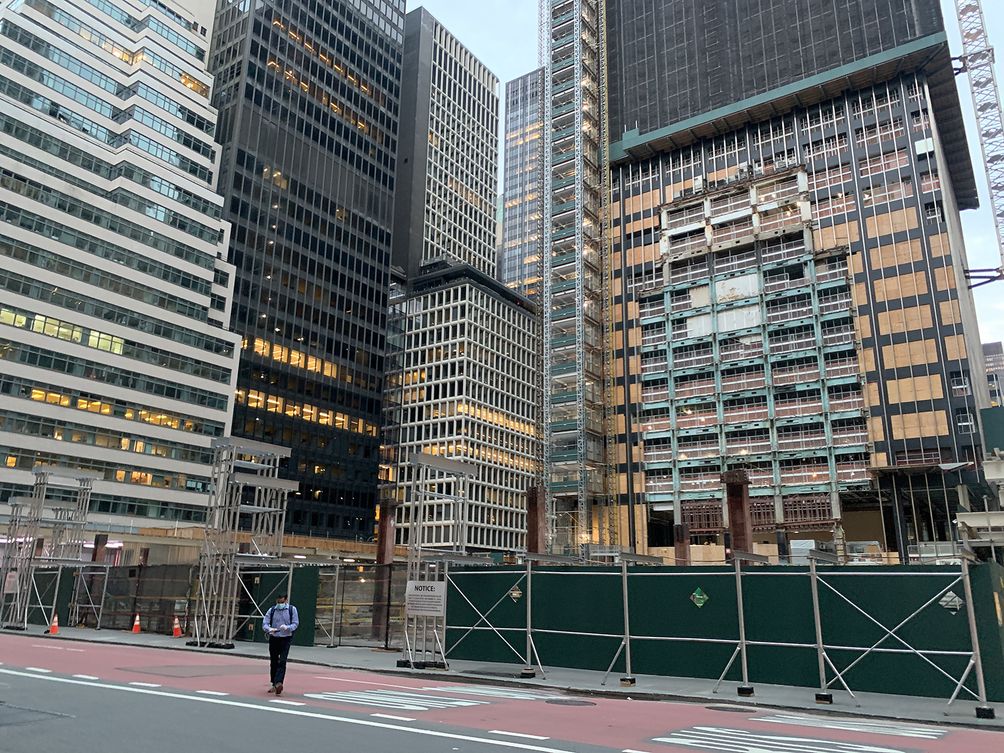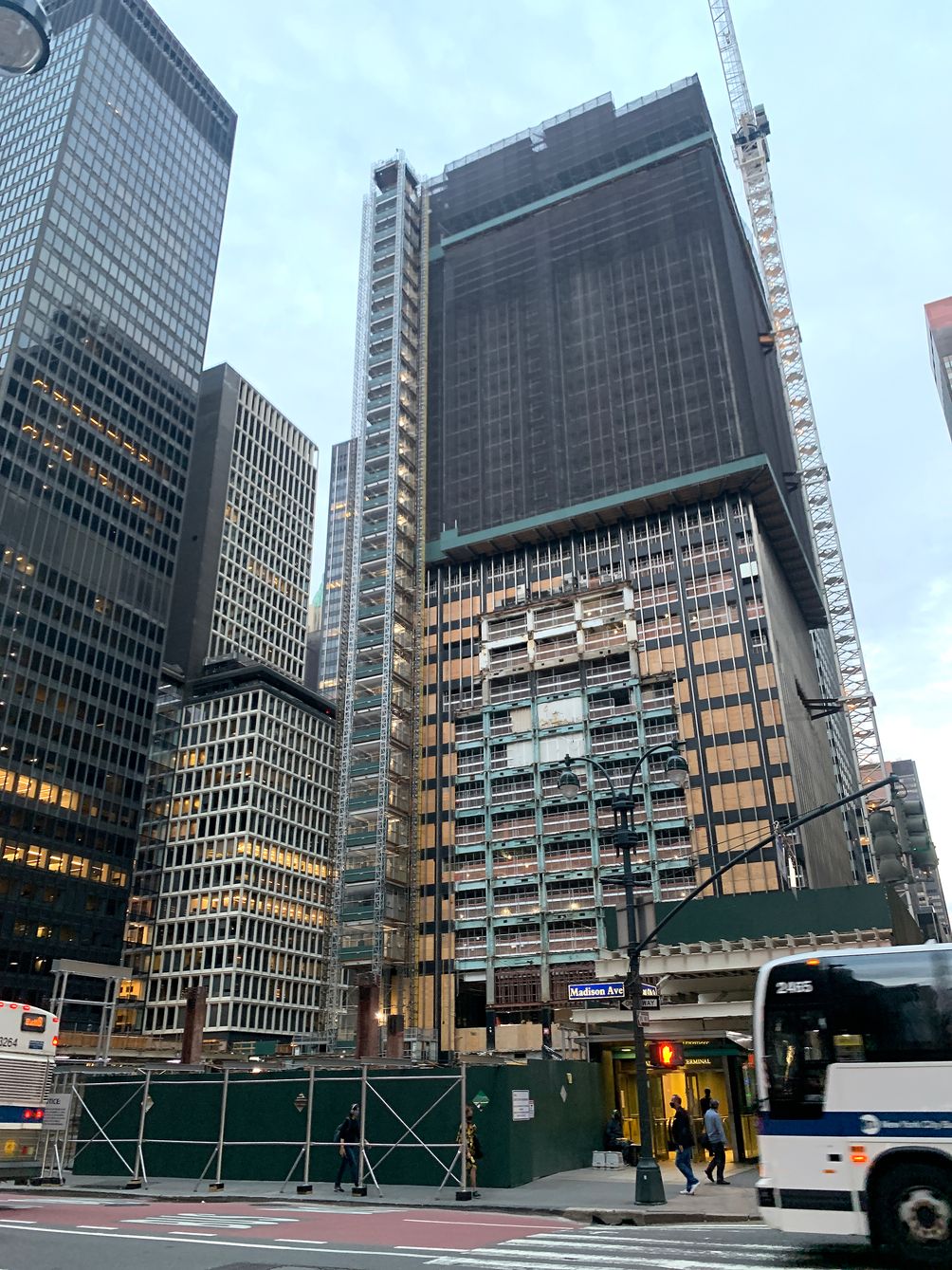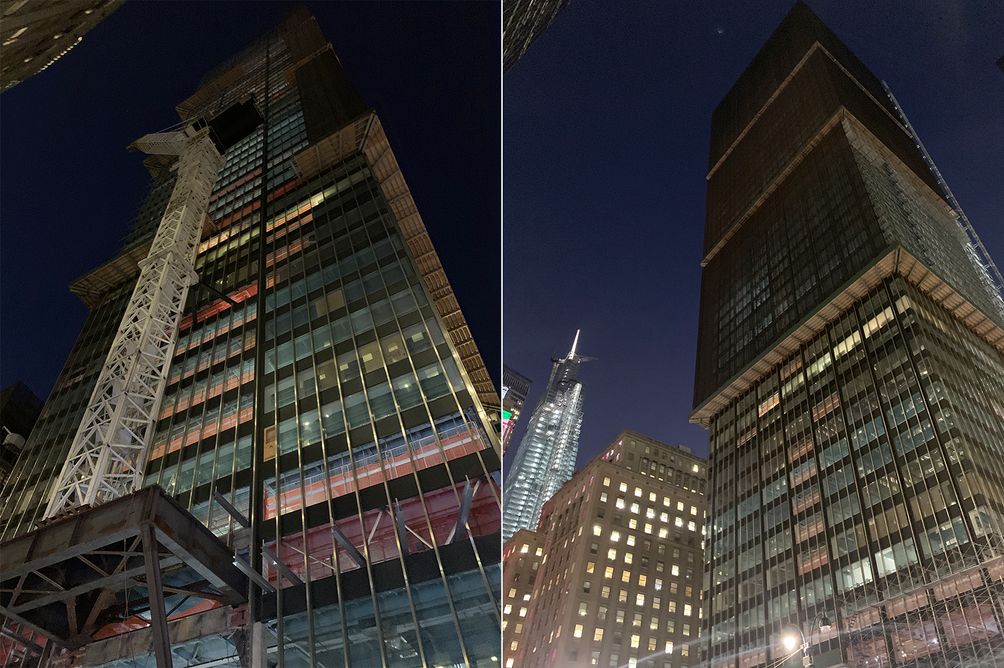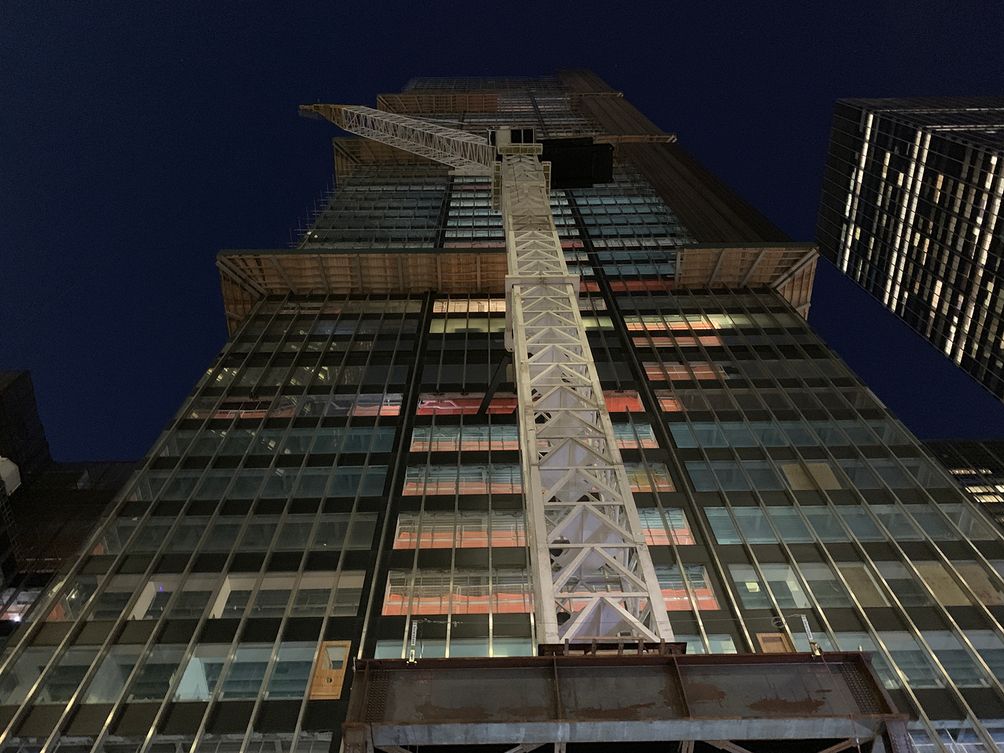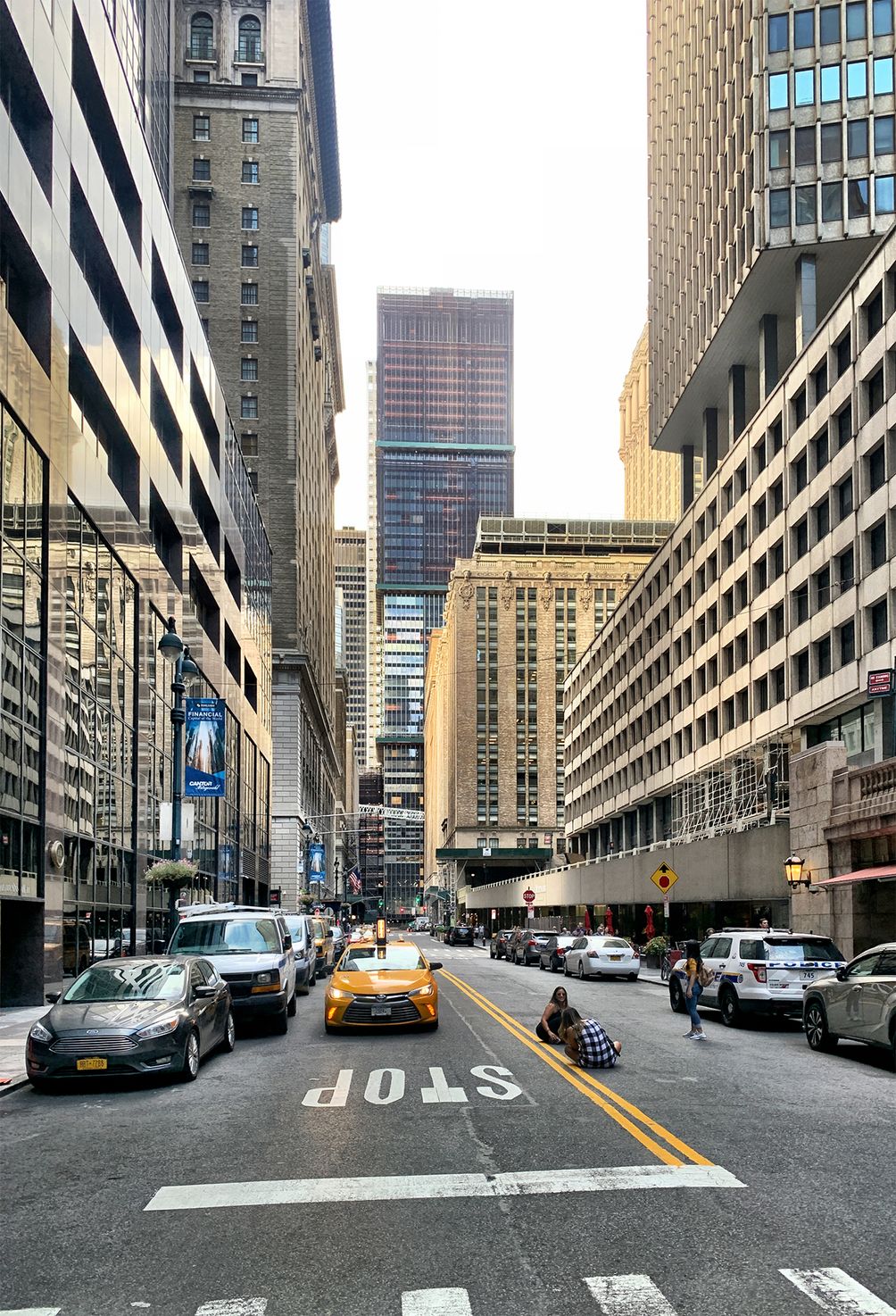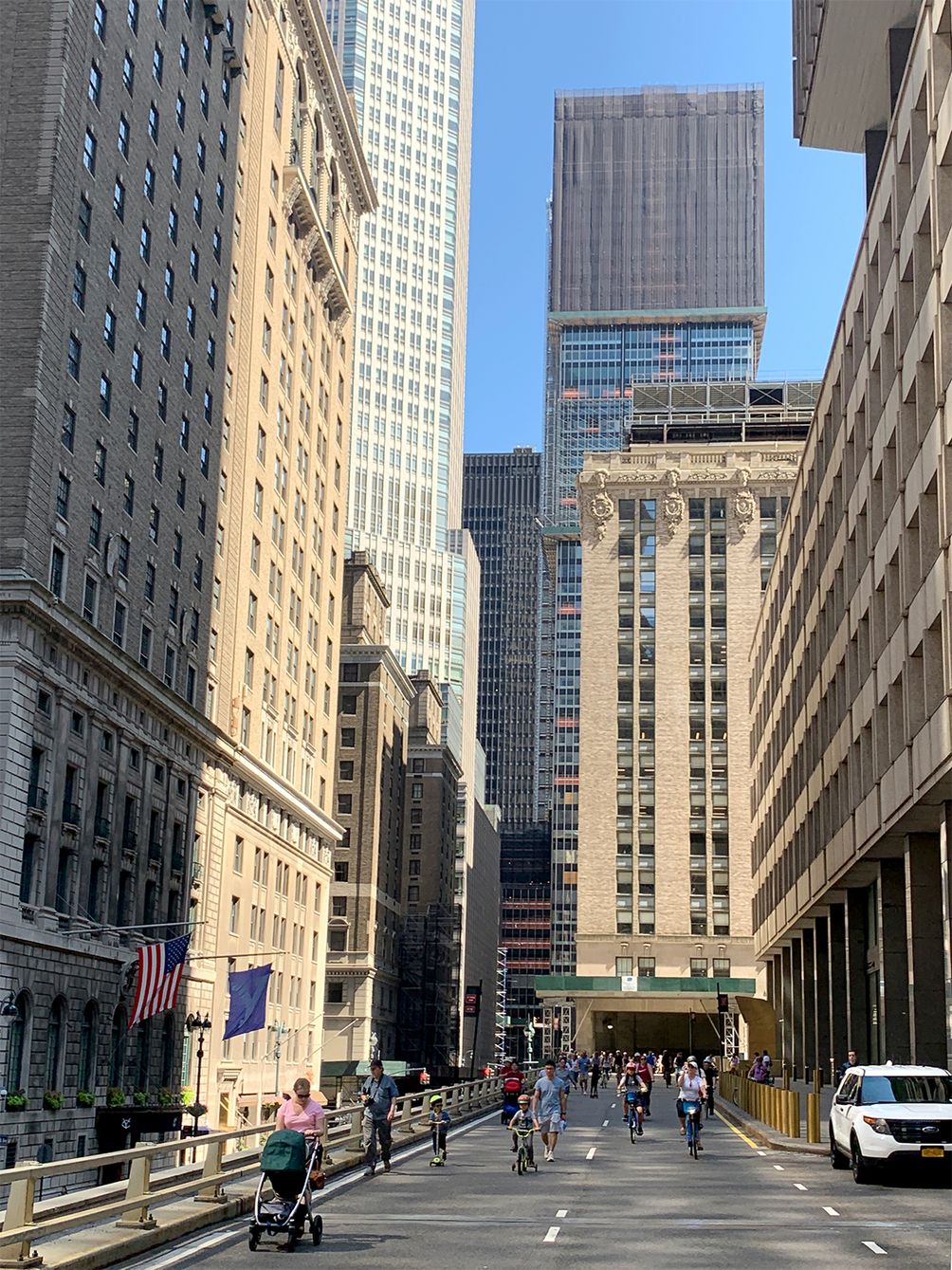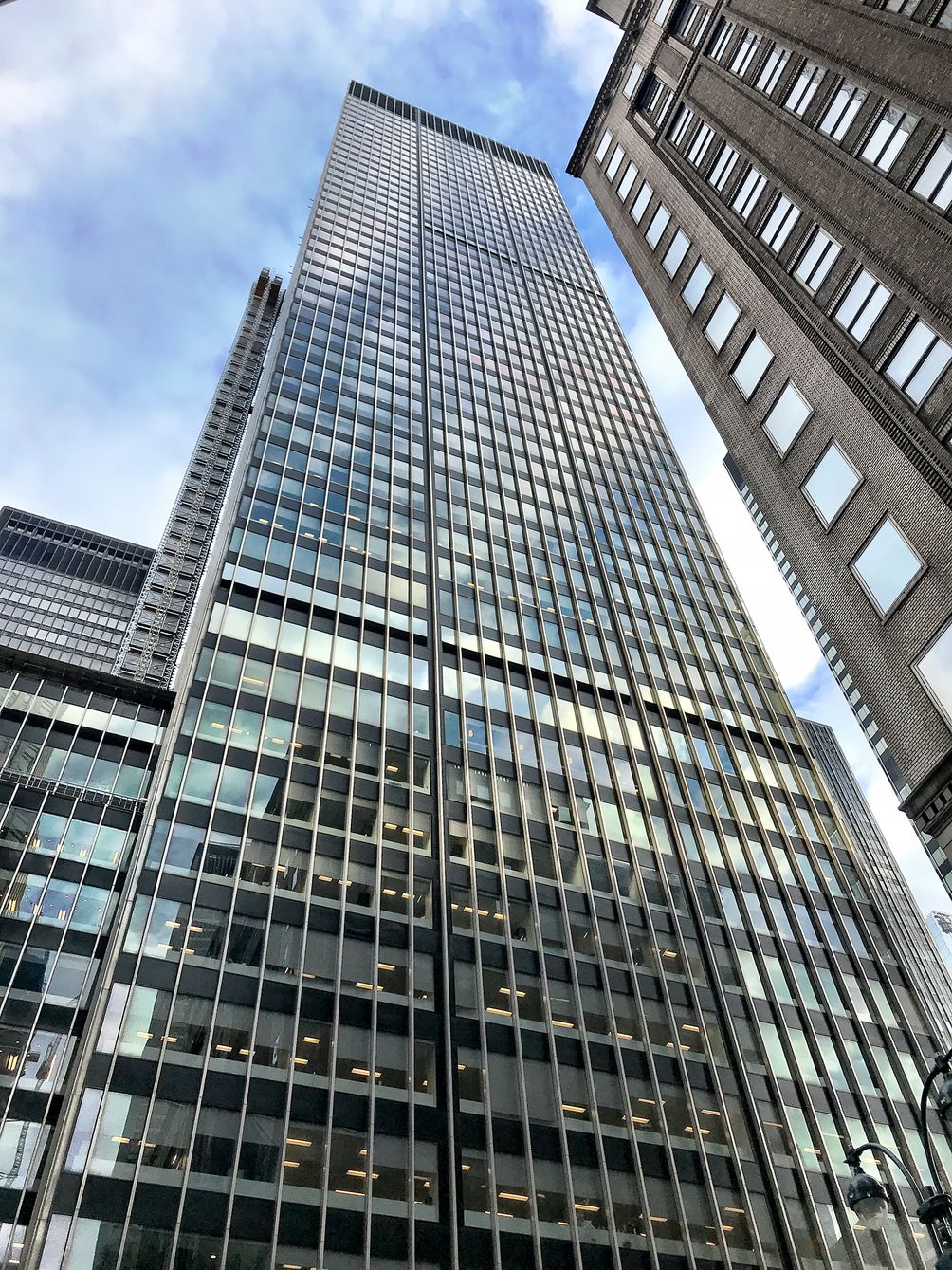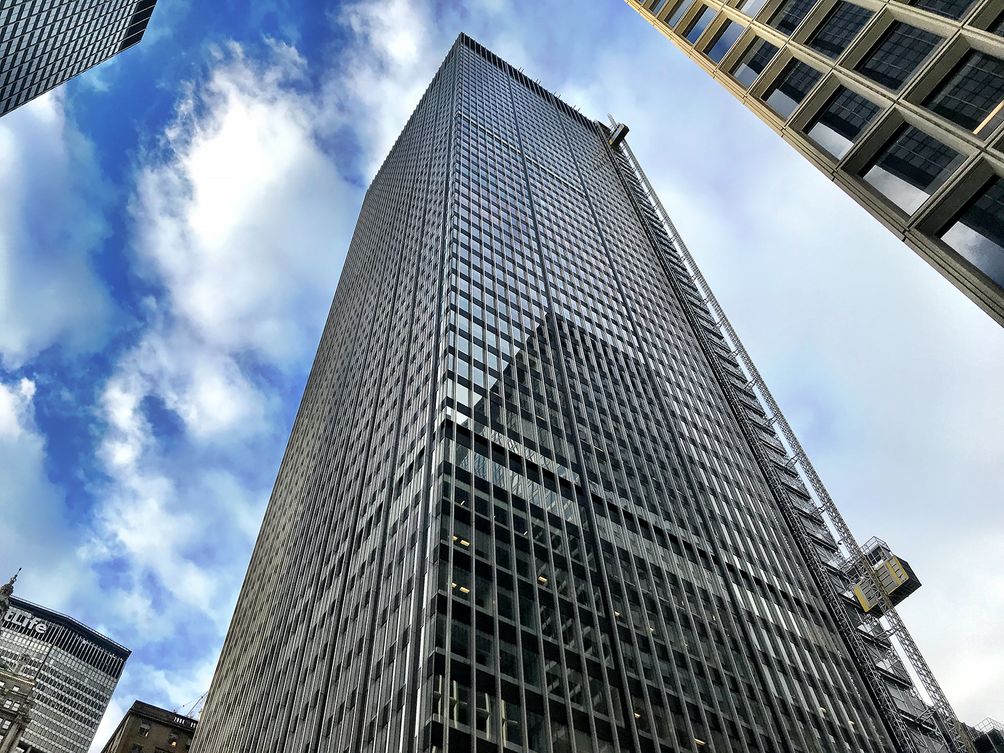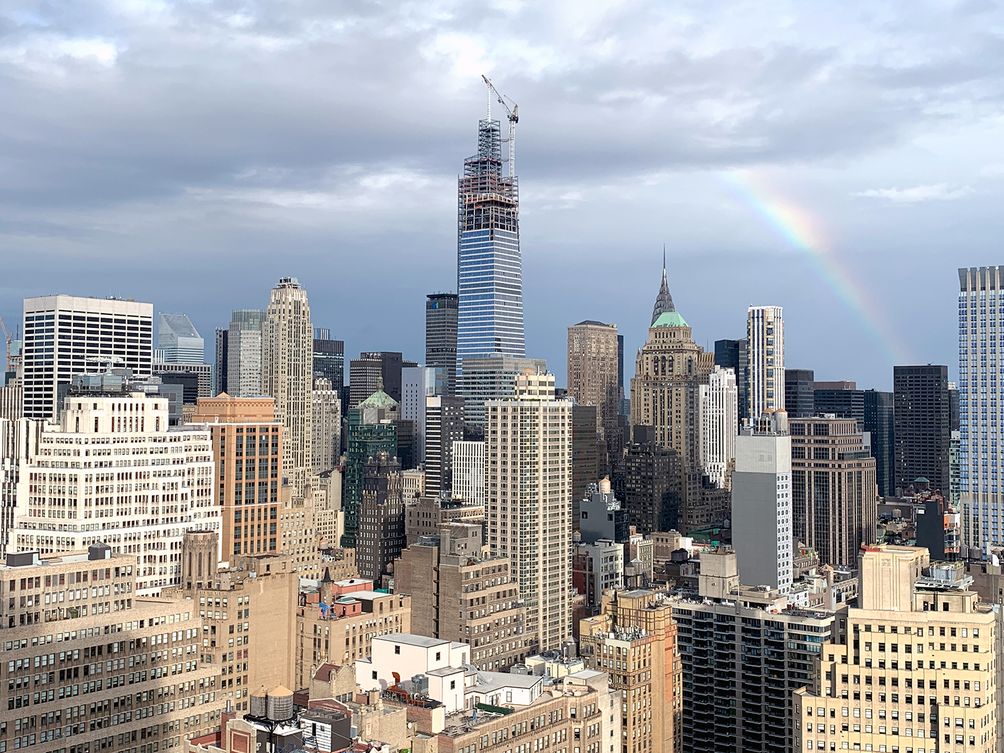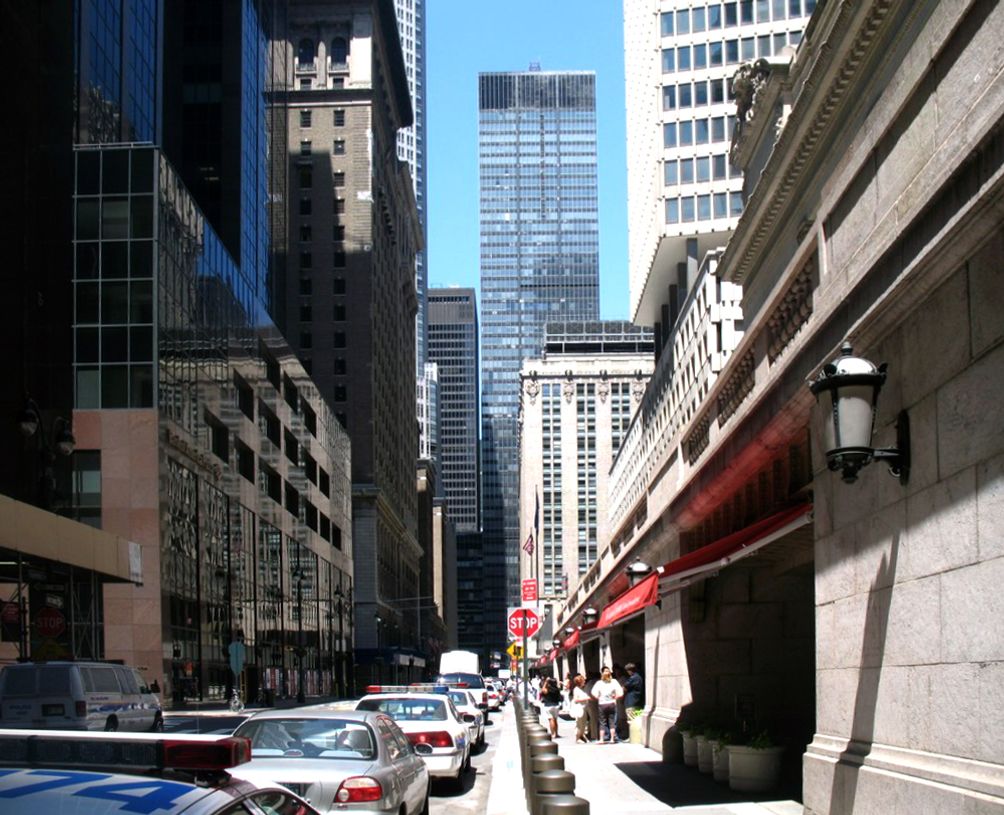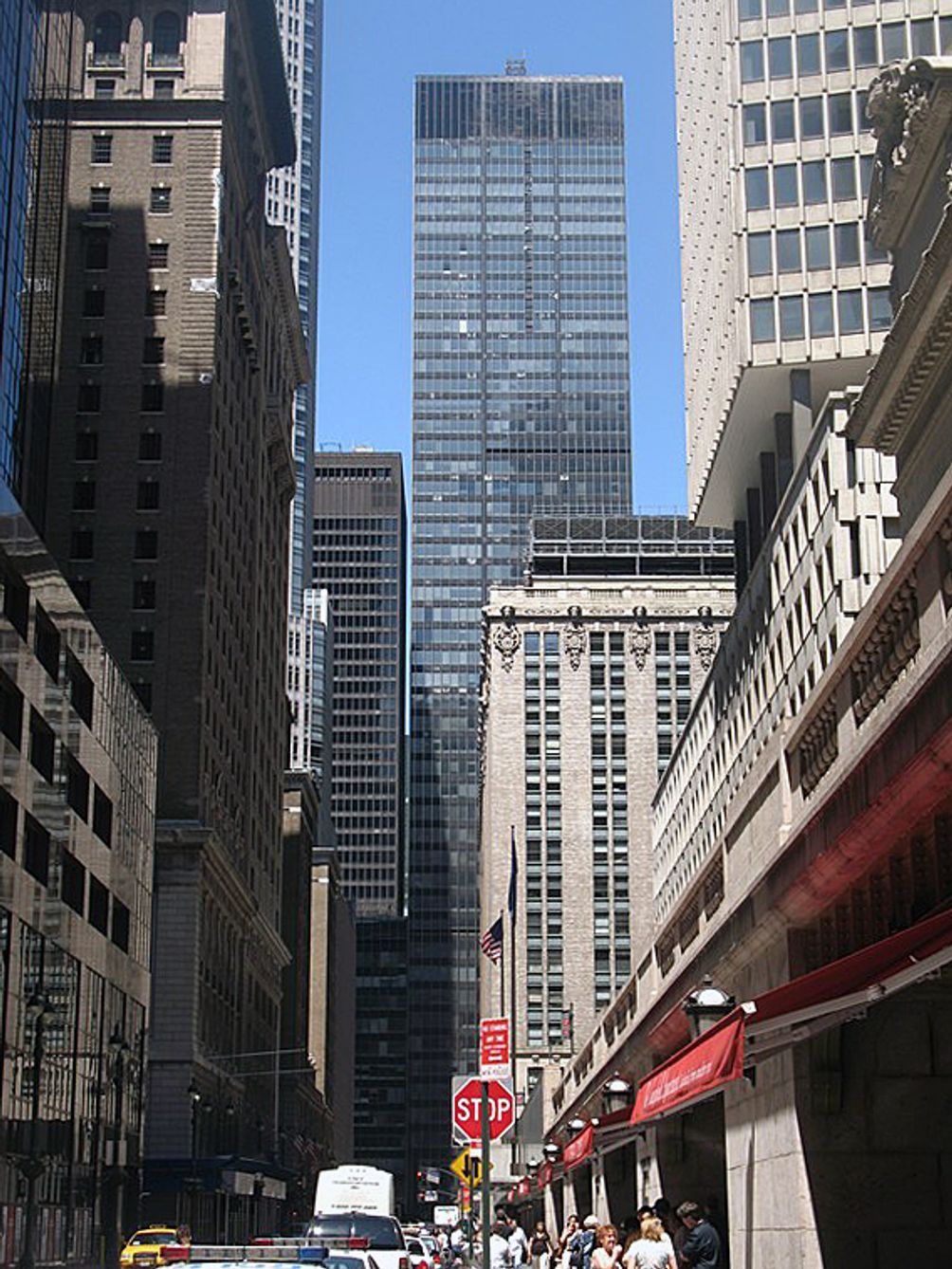 Additional Info About the Building
Get the latest updates!
Before you leave,
sign up for insider access
to the latest listings.
It's 100% free!