After years of careful planning and collaboration with the Landmarks Preservation Commission, developer
Delshah Capital
has launched rental leasing at
30 Morningside Drive
, a luxury conversion at the former St. Luke's Hospital building. The architects at
CetraRuddy
brought new life into a languishing landmark, which was revived as 205 exquisite rentals across from Morningside Park.
In 1896, St. Luke's Hospital rose across West 113th Street from the rising Cathedral of St. John the Divine, which would stand as the world's largest cathedral. The hospital was designed in the French Renaissance style by
Ernest Flagg
, an École de Beaux-Arts-trained architect who crafted then-world's-tallest Singer Building, opulent "garden apartments" across the city, and affordable housing that was as forward-looking in its modern appearance as it was in its physical and social function.
The hospital's four limestone-clad pavilions, topped with steep mansard roofs and ornate dormers, centered on an Italian Renaissance-styled, domed tower. By the time two more wings rose in 1906, Morningside Heights boasted some of the city's most distinguished architecture, much of which survives to this day. Unfortunately, Flagg's building was less fortunate. The dome was dismantled, one of the 19th-century wings made way for an unsightly modernist annex, and the remaining pavilions suffered from exterior and interior alterations, as well as deferred maintenance.
Delash Capital and CetraRuddy restored four of the five surviving pavilions to their former glory, and introduced subtle but effective additions. Contextually-styled extensions cover the near-windowless rear walls at the courtyards, which, in turn, were restored into cozy, cloistered gardens. Obsolete technical features, such as aging elevators and HVAC equipment, were overhauled with brand-new equipment. The
Landmarks report
details the great care that the team lavished upon the century-old masterpiece.
30 Morningside Heights rises nine stories high, yet the views from its perch atop Morningside Park rival those from the skyscrapers at Central Park West. Residents awake to a rising sun that emerges atop the low-slung rooftops of Harlem, which stretches beneath the verdant cliff.
Rental prices start run from $3,350 for studios to $9,692 for a three-bedroom penthouse. Amenities include a fitness center, game room, lounge, library, and more. Residents may take pleasure in the knowledge that not only does their rental contract open the doors to opulent luxury, but, through the building's original sale, also finances extensive facility improvements at St. Luke's Hospital, now operated by Mount Sinai, which will prolong the lives of New Yorkers for years to come.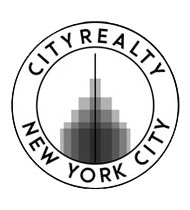 Content & Research Manager
Vitali Ogorodnikov