Tall and slender like a ballerina,
27 East 79th Street's
pale limestone facade, with its exquisite French accents, sits in juxtaposition to its pre-war apartment neighbors. The building was designed by
Cabinet Alberto Pinto
, the Parisian firm famously responsible for the private salons of the Élysée Palace, the official home of France's President. Now, only one of 27 East 79th's eight units remains on the market:
Unit #7/8
, a 3,006-square-foot duplex with five bedrooms and five and a half baths.
Situated between Fifth and Madison Avenues, residents will have access to private elevators and a full-time doorman, providing both privacy and security. Inside, as one would expect, are European kitchens with fine marble countertops and backsplash, and bathrooms with marble slab and tiling. The appliances are by La Cornue, Miele, and Sub-Zero; the bathroom fixtures are polished nickel. All cabinetry is custom made, and there's even a fitness center. From their homes, occupants only have to take a quick walk to reach Central Park. Although it's a walk one may want to take slowly, as it entails passing through the Cook Block.
As reported by
The New York Times
, the Cook Block's name is derived from Henry H. Cook, who made his fortune in railroad development in the 1800's. Cook bought an entire block from East 78th to 79th Street for his mansion, a home sheathed of white, blue, and red granite. Not wanting his neighbors to be stables, stores, or tenements, Cook sold off the block to other mansion builders. While times may have changed, the Cook Block remains much the same as it did when it was first constructed. And while Cook may not have wanted to live near a condominium high-rise (he restricted future construction only to private houses), there's no place more fitting than near Cook Block for 27 East 79th Street's Beaux-Arts-inspired design to be.
Additional Info About the Building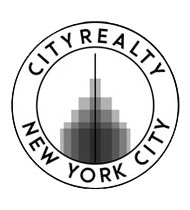 Contributing Writer
Ben Kharakh
Ben Kharakh is a writer and comedian living in the New York City metropolitan area. His work has appeared in Vice, Fortune, and The Best of McSweeneys: Humor Edition by Vintage Press.