Highbrow architecture meets full-service condo living in Gowanus, where Happy Living Development, LLC has launched sales at
Luna
at 229 9th Street. The Brooklyn-based developer presents 39 condominiums in a ten-story, terraced edifice designed by award-winning architect Luca Andrisani. Halstead Development Marketing, which handles Luna's marketing and sales, describes the
amenity-laden property
as the "first full-service condo building in Gowanus," and the neighborhood's "largest new condo to come to market this cycle." Available units range from studios to three bedrooms, and range in price from $550,000 to $3 million.
The exquisite, punched-metal lattice at
Aperture 538
, located in nearby Clinton Hill, earned Andrisani the
2016 Copper in Architecture Award
from the Copper Development Association. The architect's Gowanus project also plays with fenestration, local typologies, and abstracted modernity, but in a wholly different manner. The official press release describes the array of varying, half-moon window arches as "playful," yet the facade also channels a staid, stalwart dignity undeniably related to the area's stalwart loft architecture. The arched aesthetic permeates the building inside and out, variously expressed depending on location. The awning welcomes arriving residents beneath a sheet of curved glass.
Alternating half-crescent archways array as a dynamic enfilade in the lobby. Stark white curves of the seating alcoves in the lobby pleasantly juxtapose against the wood-grained walls and wood-slatted ceiling.
The abstract motif ascends to its apotheosis in the fitness center, where a whimsical multi-wall mirror arcade evokes echoes of Antonio Gaudi, Salvador Dali, and Alvar Aalto all at once without any seeming contradiction.
Other amenities include a part-time doorman, library, co-working lounge, party room, game room with billiards, kitchenette, children's playroom, pet spa, storage, bicycle room, and resident parking available for an extra fee.
Apartments feature white oak flooring in the living areas, while kitchens have custom Italian cabinetry and Italian Carrara marble counters and islands.
Carrara also features at the floors, walls, and showers in the master bathrooms. Secondary bathrooms switch the material palette to Lady Gray marble accents and rift-cut white oak wall panels.
The mid-block building mitigates varying urban scales to the east and west through an array of ascending terraces. The 48,058-square-foot structure greets the low-rise block with a five-story wing, and gradually rises to 118 feet at its eastern end, where it joins the expanding skyline of mid- and high-rise buildings lined along the nearby 4th Avenue.
The telescoping massing allows for spacious terraces at the setbacks, both for common and private unit use. Prominent, unobstructed siting, combined with a northwest orientation that faces the Harbor and Lower Manhattan, positions Luna as a formidable runner-up worthy of contention in CityRealty's new list of the city's
top ten best condos for watching this year's Fourth of July fireworks
.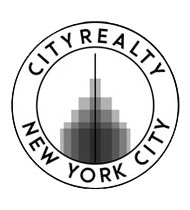 Content & Research Manager
Vitali Ogorodnikov
Twenty Broad seamlessly blends rich history with modern style, while paying homage to a historic space once set aside for the New York Stock Exchange.
View Property