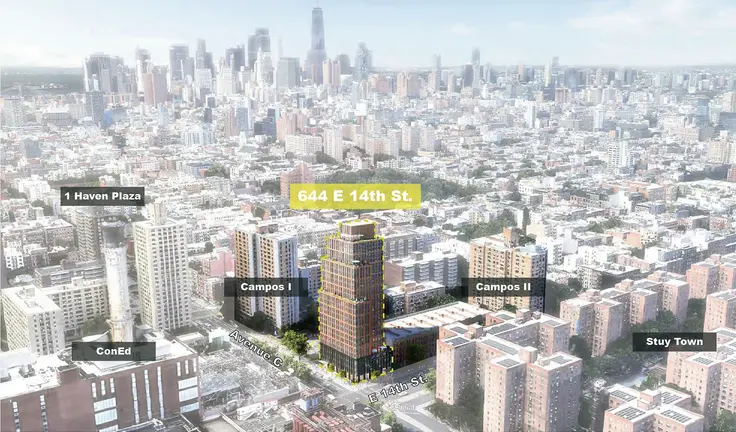 644 East 14th Street
has sat vacant ever since the R&S Strauss auto body shop closed in 2009, but with Manhattan island quickly running out of developable land, the corner Alphabet City-East Viillage site has attracted considerable attention from residential developers in recent years, even as it sits across from an unsightly Con Edison power plant.
In 2014, prolific apartment builder Rabsky Group acquired the site for $15 million and demolished the pre-existing one-story structure to make way for a 15-story, 62,000-square-foot rental designed by the late architect, Karl Fischer. Just two years later, Rabsky offloaded the site to Opal Holdings for $23 million. Opal plans also called for a 15-story development, and construction commenced in
May 2017
. Since then, however, construction has stalled and in May 2020, Opal Holdings sold the property to Madison Realty Capital for $31.3 million.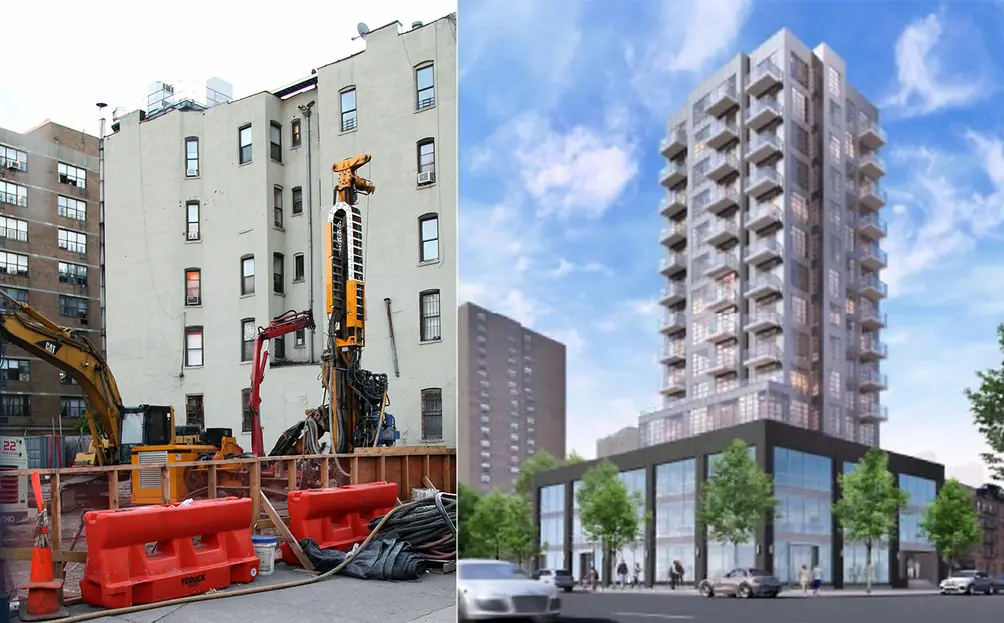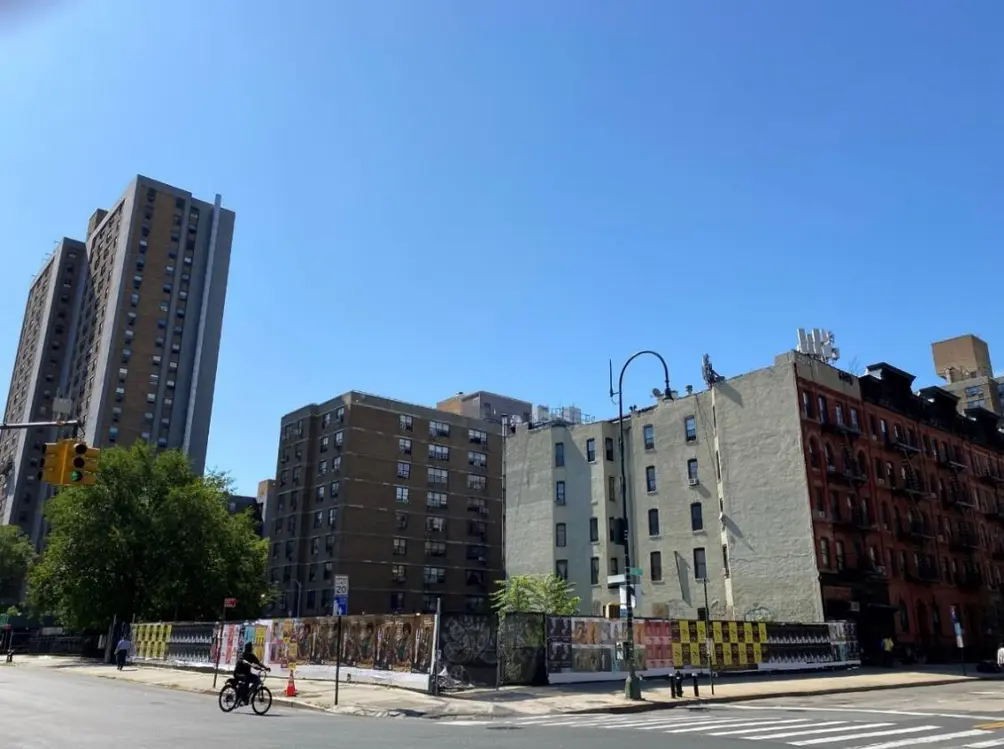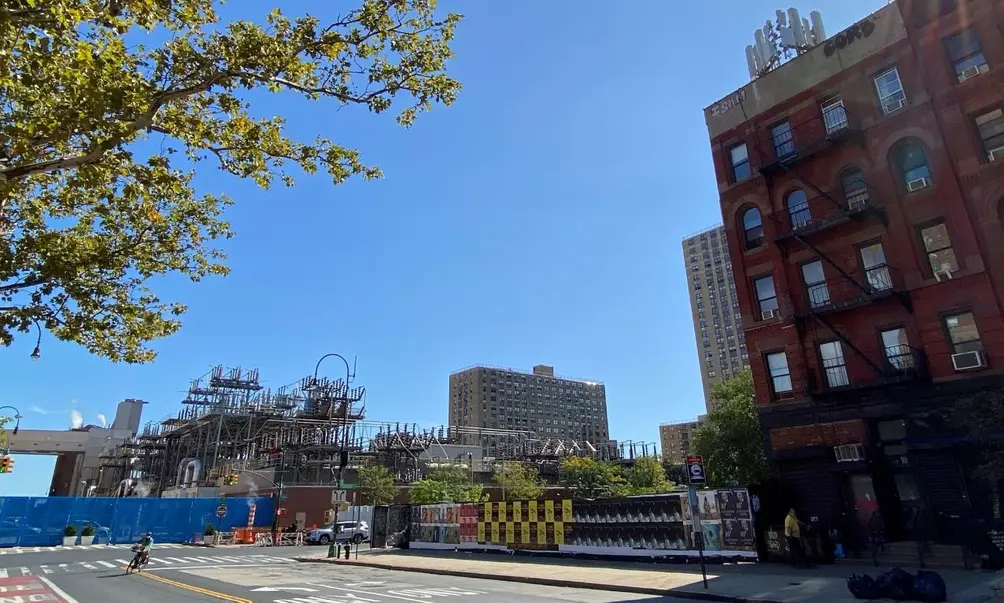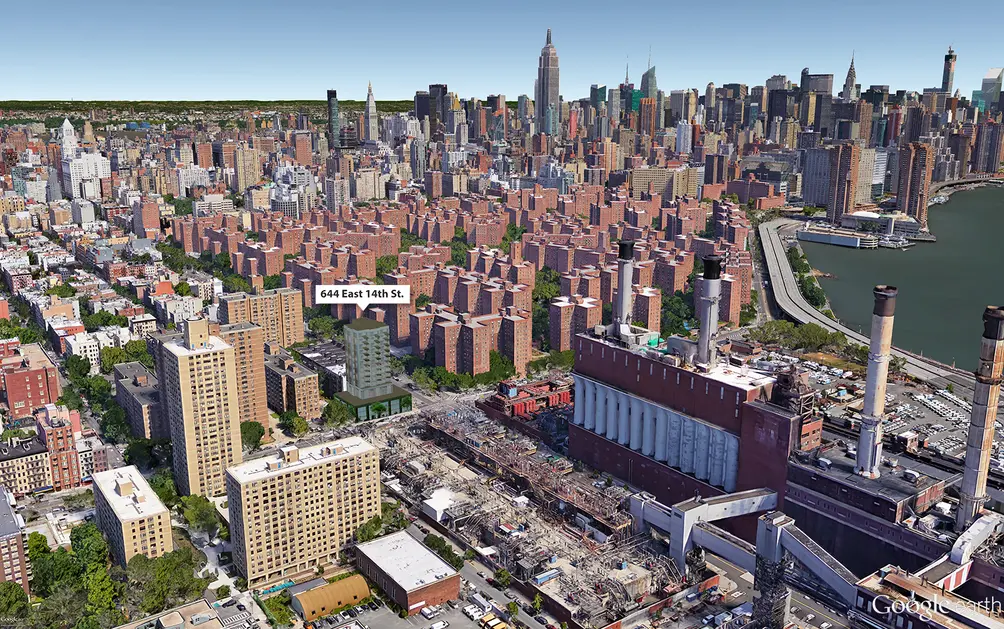 Most recently, Madison Realty Capital and NYCHA filed documents seeking a
modification
to the plan so as to create a larger building: Plans have been proposed for a 24-story, 234-foot-tall, 146,696-square-foot mixed-use building to be designed by FXCollaborative and retail space, a community center, and 166 rental apartment units, 50 of which would be rent-stabilized.
EV Grieve
noted that developers have been lobbying for the transfer of air rights at
Campos Plaza I and II
, a NYCHA housing development, so as to allow for a bigger project. Madison Realty ultimately paid NYCHA a total of $19.5 million ($182 per square foot) for their air rights, a price determined through a third-party appraiser commissioned by NYCHA that examines similar air rights and land sales in Manhattan. Such a deal would fund much-needed repairs at and improve the streetscape around Campos Plaza I and II. Additionally, the new retail and community space would only enhance the local neighborhood.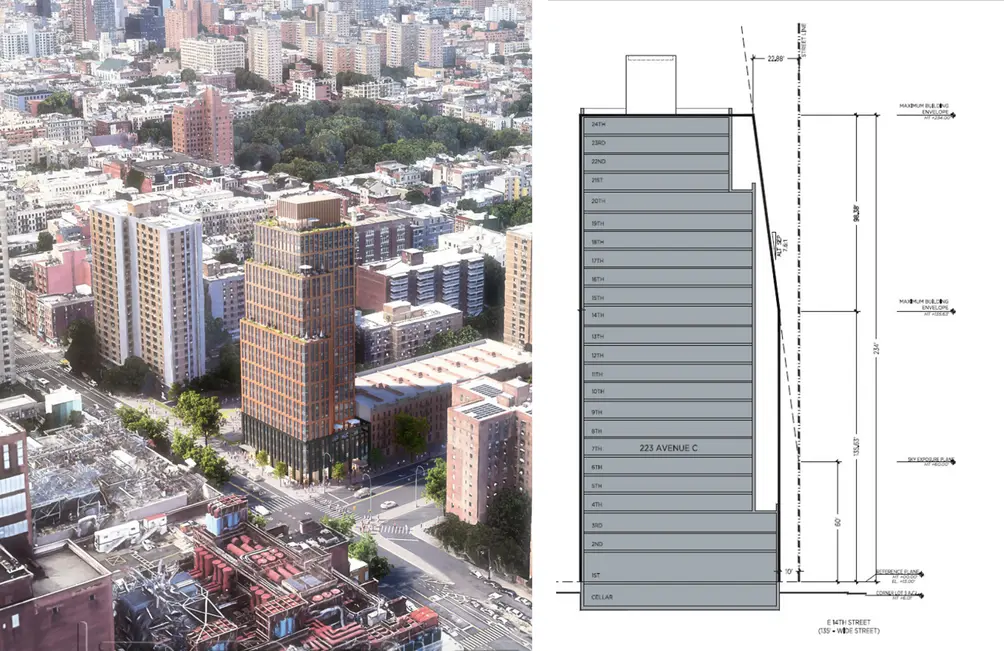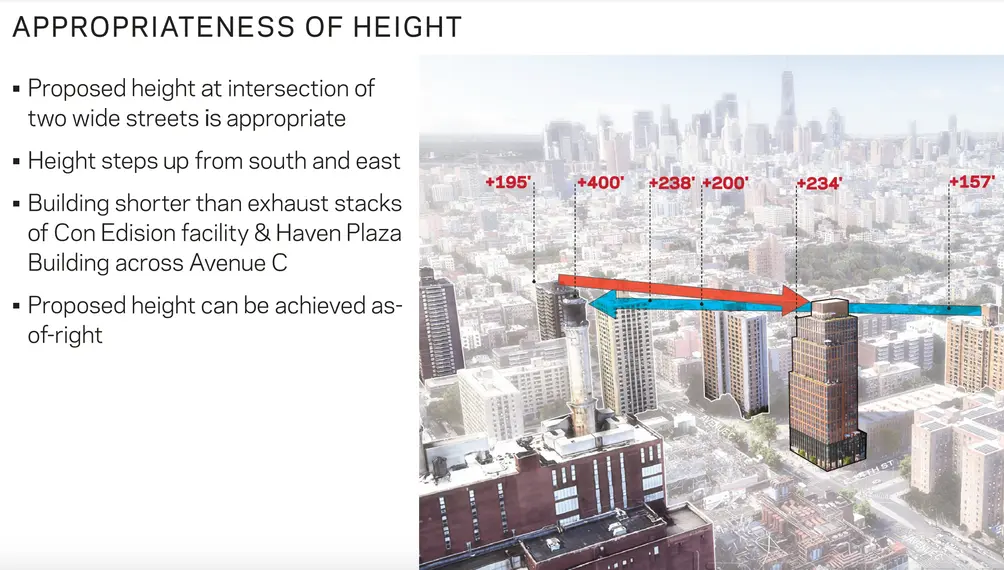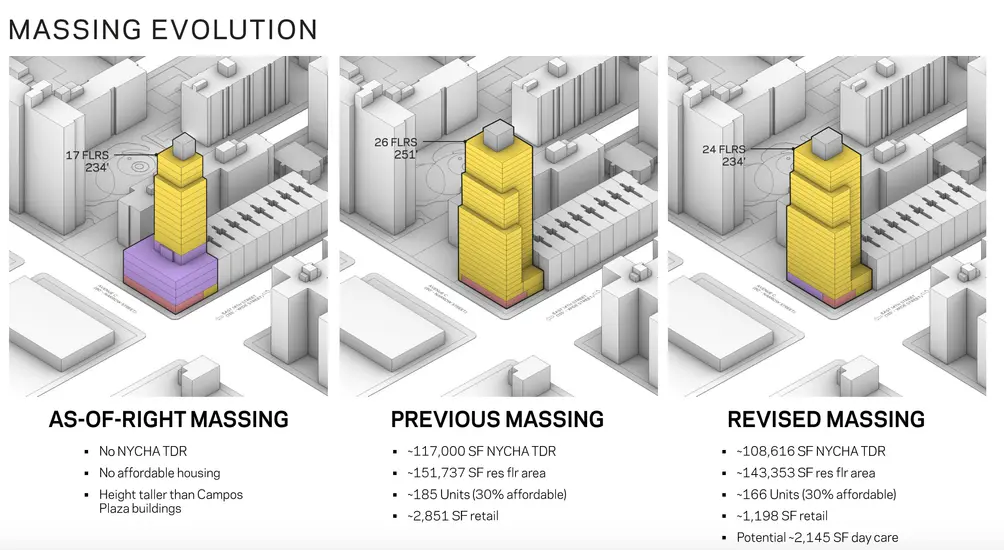 Following the announcement, a number of locals have come out against the project. One took pains to emphasize that they were all for the affordable housing aspect of the project, but objected to "the sheer size of the footprint and the excessive height that goes along with the proposal." Others complained about what they described as an air of secrecy around the project, and spoke of unpleasant experiences with the developer. Still others fear for the loss of the neighborhood's gritty character in the face of gentrification.
"We don't need a building that tall. It will just create more crowded public transportation & streets. If you can't afford to live in Manhattan then you should live elsewhere." — Anonymous commenter
"Yea, we are all grieving the loss of our neighborhood. There's nothing left but a handful of us and it's a nonstop battle just to stay in our homes. I'd welcome a homeless shelter on my block, but no more bs mixed-use apt buildings. If you can afford to live here, respectfully you don't really belong here. My two Pennies." — Anonymous commenter
"Anyone whose life, sunlight, airflow and view of the sky will not be directly affected by the building of this out-of-scale monstrosity has no right whatsoever to tell those of us who will (some of you many many many times) that we should be grateful to have it shoehorned in where it has no business being. " — Anonymous commenter
"Perfectly fits in with the Disneyland hellscape that this neighborhood's becoming." — Anonymous commenter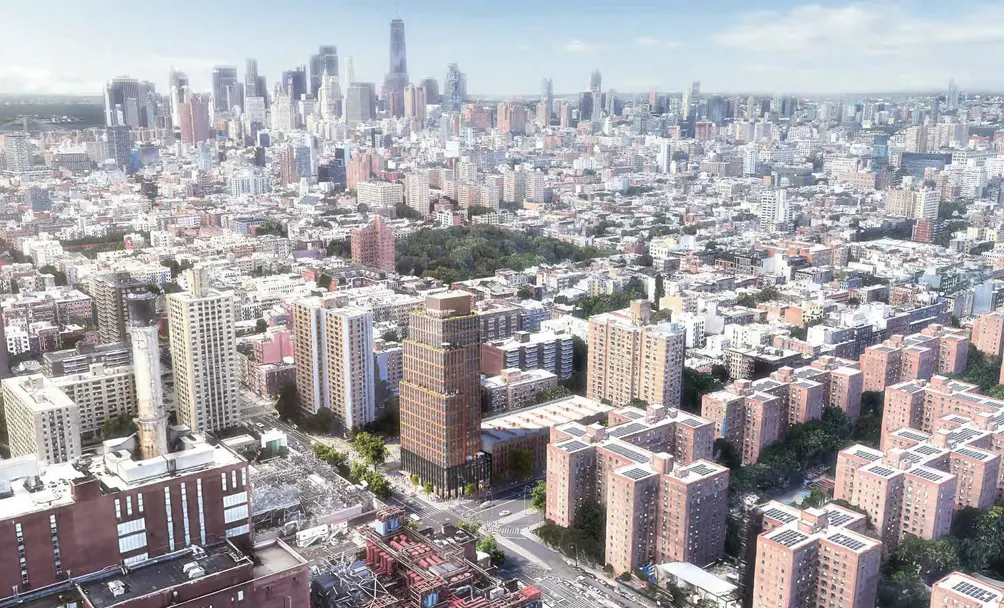 However, with new restaurants, businesses, and an influx of newcomers, this stretch of the East Village has changed considerably whether locals like it or not. Sky-high prices in new nearby developments reveal the pent-up demand to live in the area which was substantially downzoned by the Bloomberg administration in 2008. Just one avenue west of the site, a lottery has launched to get on the waitlist for rent-stabilized apartments at luxury rental
EVGB
with rents starting at
$1,114/month
for studios (details and criteria
here
), which comes in sharp contrast to the East Village median rent of
$3,500/month
for similarly sized units (per
CityRealty listings
).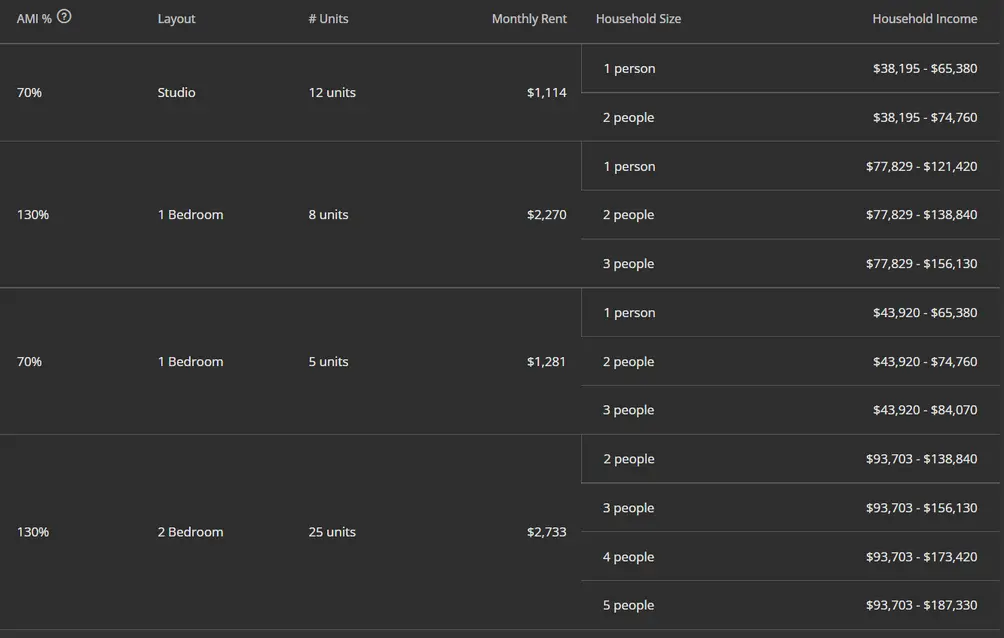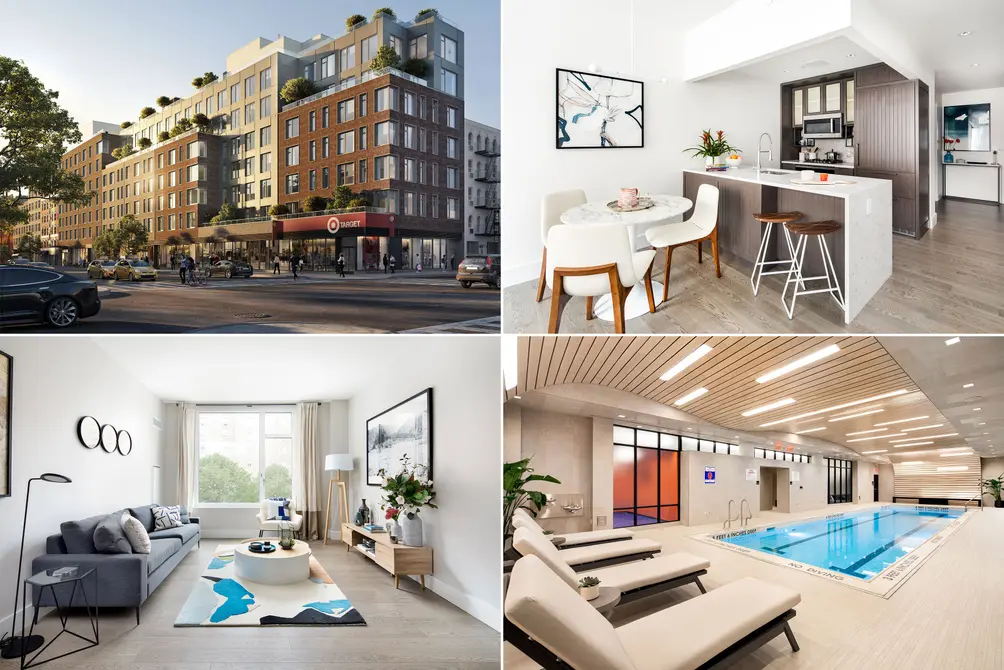 New Yorkers not lucky enough to snag a rent-stabilized or government-subsidized apartment are paying dearly for the city's chronic undersupply of new housing units. Just one avenue west, the one market-rate availability at EVGB is a three-bedroom asking $14,500/month. Elsewhere in the building, while a much-reviled
CBGB-inspired storefront
was quickly taken down, the small-format Target store is still going strong. Nearby at the 2018 rental,
EVE
, its retail tenant is a new
Trader Joe's
grocery store, and the building's two availabilities start at $5,250/month.
Additionally, the city is working to make the far eastern extents of the East Village and Lower East Side more resilient to storm surges in the face of climate change. As part of the
East Side Coastal Resiliency Project
, the city is raising the elevation of parks along the East Side, East River Park among them. This calls for installing flood walls and reconstructing the waterfront; the city will also fund new play areas, a rebuilt amphitheater and tennis house, reconstructed sports fields and playgrounds, and improved access to the water. Also funded is a separate capital improvement project that calls for a new flyover bridge that would improve bike and pedestrian flow past the Con Edison at 14th Street. Incidentally, as the development site is located within the 100-year floodplain, its ground floor would be elevated two feet above the 11-foot base flood elevation and would incorporate all necessary flood mitigation measures.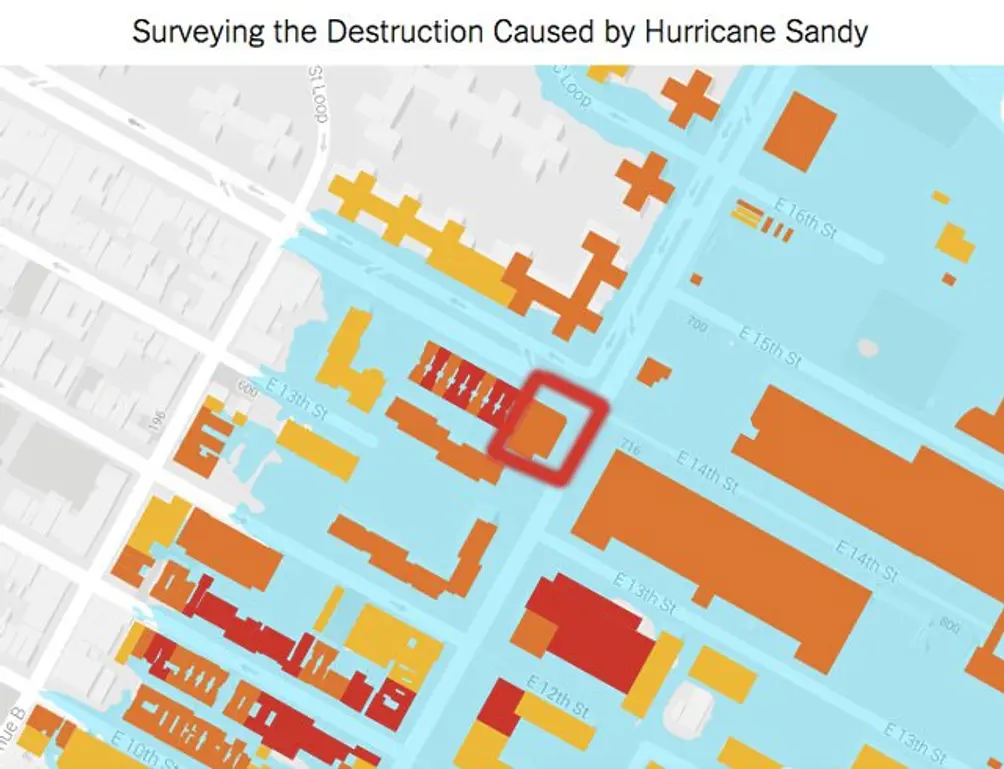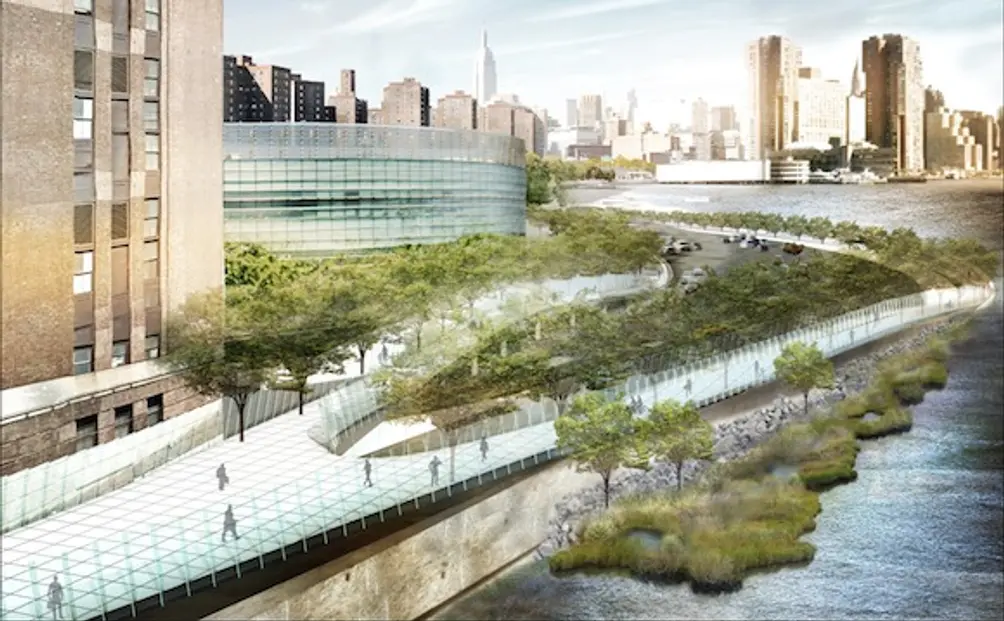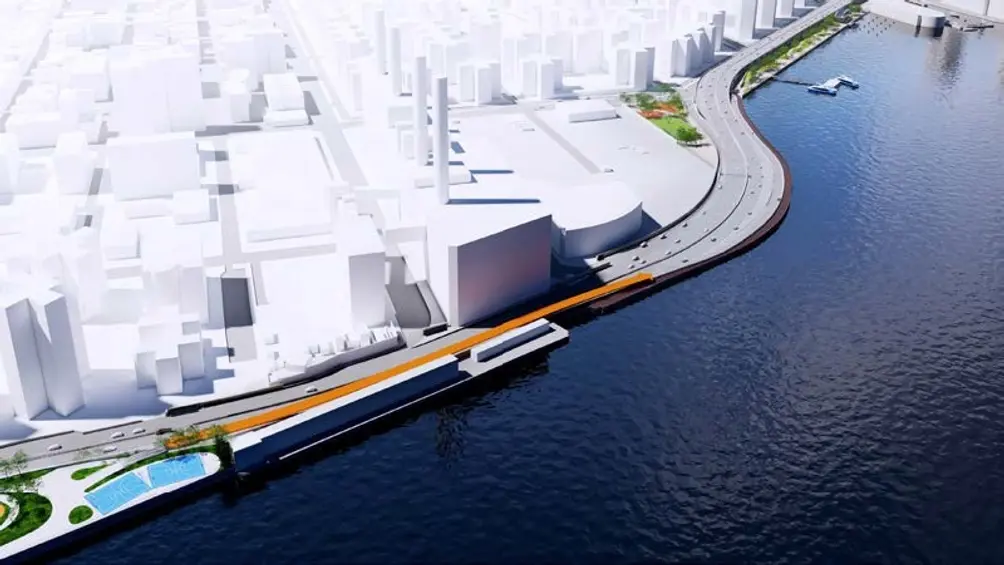 Additional Info About the Building