A
Jewish Voice
article notes that the upcoming
Moise Safra Community Center
"will change the landscape of the Upper East Side," a phrase that could refer to both the
Carnegie Hill
community and streetscape. Construction on the 12-story building topped out in June 2017, and the glass façade is well on the way up. A rendering by
PBDW Architects
shows a gleaming tower with large stone fins angled to reveal stained glass art on the center's religious space.
For all the attention to the facade and architecture, interior design details were not overlooked. Leadership had ambitious plans for religious and community uses, and PBDW worked closely with them to bring the vision to life in the allowable building area. The double-height synagogue in the heart of the building, not to mention a smaller sanctuary with space for Torah study and library, will present a model of restrained elegance, whereas the community spaces are more casual. The synagogue and community center lobbies will be divided by a glass feature wall, but united by a common design sensibility.
Enlarge Image
Enlarge Image
Enlarge Image
Enlarge Image
Enlarge Image
Enlarge Image
Enlarge Image
Enlarge Image
Enlarge Image
Enlarge Image
Enlarge Image
The Moise Safra Community Center, named for a prominent philanthropist, was envisioned as a second home for the Sephardic Jewish community. The lower levels will have a pool and wellness center. Three floors of classrooms will include a fifth-floor teen lounge, a dance and yoga studio, and a kosher cooking kitchen. Further up, the ninth floor will be home to an outdoor terrace and dining lounge with a retractable glass wall allowing for seamless event flow on nice days. The center was envisioned as a venue for weddings, family events, and religious events, and it is accepting reservations for events starting January 2019. Opening is anticipated for fall 2018.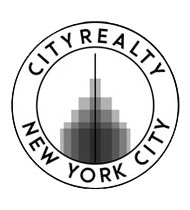 Content Specialist
Michelle Mazzarella
Michelle is a contributing writer and editor for real estate news in New York City
Twenty Broad seamlessly blends rich history with modern style, while paying homage to a historic space once set aside for the New York Stock Exchange.
View Property