Yoel Werzberger has moved ahead on the construction of a 41-unit rental building along
Clinton Hill's
revived Fulton Street corridor. Addressed at
1068 Fulton
, the building will rise from an L-shaped site that has a small leg facing Classon Avenue. The building will have 8 stories and encompass nearly 35,000 square feet in floor area.
ND Architecture & Design
are the architects of record and a rendering published at the construction site and on the firm's website show a conventional design of red brick with a projecting central portion featuring larger windows and balconies. There will be 5 to 6 units per floor and amenities will include a recreation room, a common roof deck and bicycle storage.
According to an illuminating article published by
Brownstoner
, the site was previously occupied by a row of setback brownstones that were later combined into a single building that held numerous fraternal African American organizations. "Bedford Stuyvesant's black population was growing by leaps and bounds, and this building seems to have only been rented or used by black organizations. By the late 1930s, early 1940s, the Elks bought the building. The Lodge was an important part of the social and economic life of Bedford Stuyvesant for many years, and Lodge 32 grew to more than 1,000 members" says the blog. After serving as an event and party space for much of the 90s and 2000s, the building lay vacant for a number of years and was sold to the LLC Fulton Holdings, USA for $1.6 million.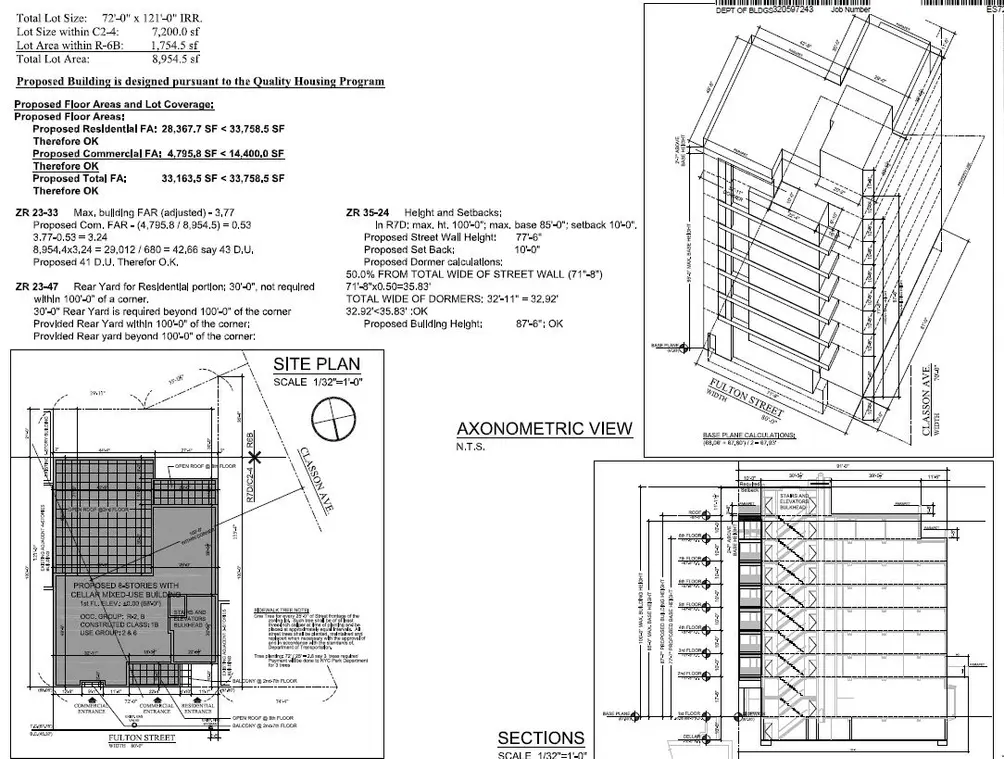 Additional Info About the Building