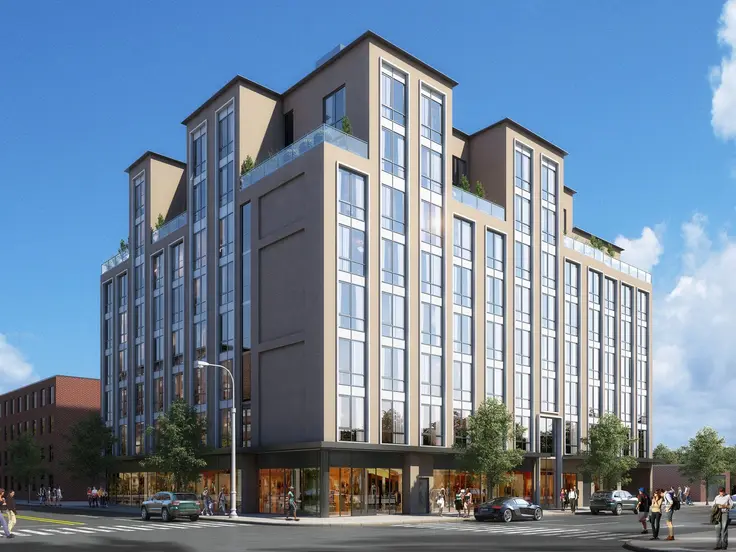 Plans to transform a corner of Astoria's Hallets Point date back to September 2017, when
permits
were filed for a new eight-story building at
3-11 27th Avenue
. The first renderings by Queens-based
Architects Studio P.C.
depicted a dark gray building with clearly defined retail space, floor-to-ceiling windows, corner balconies, and private balconies interspersed on the sides of the building. However, a new set of renderings on the architect's website shows a lighter-colored building without balconies, but with terraces lining the upper level.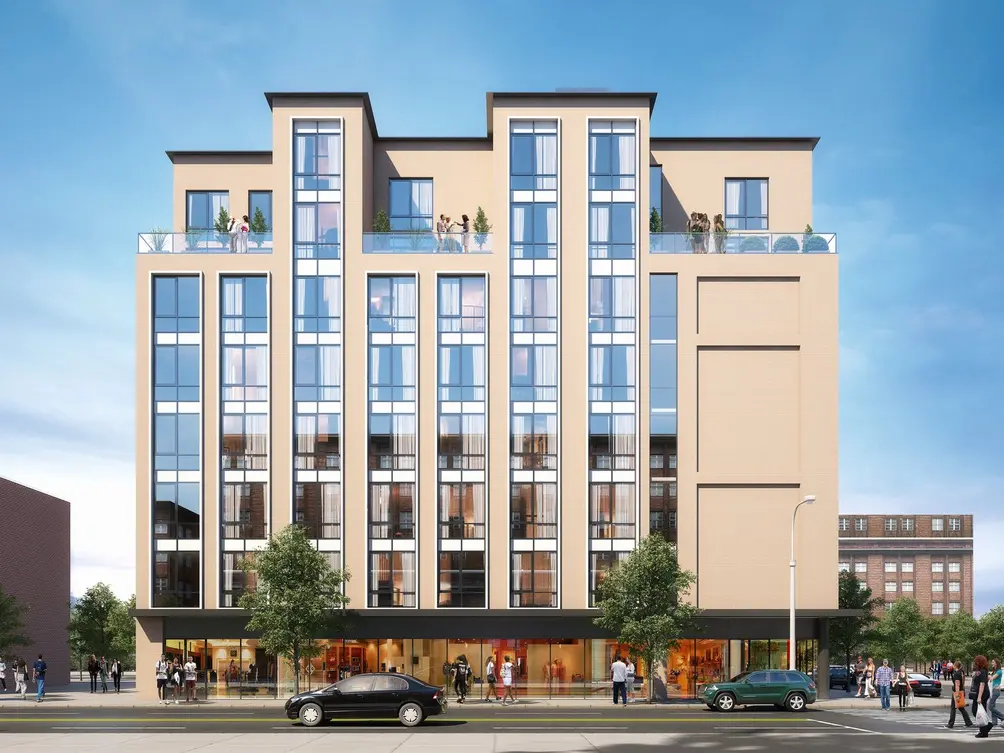 Architects Studio P.C. describes 3-11 West 27th Avenue as "residential mixed-use with Affordable Independent Residence for Seniors." Indeed, the permits call for the new building to contain an 860-square-foot community facility, 7,829 square feet of commercial space, 50 residential units, and 23 parking spaces. Developer
Strategic Capital Metropolitan
filed demolition permits for the one-story commercial property previously on the site in
March 2019
, and construction reportedly commenced in 2020, but it remains to be seen how the pandemic has affected the project's timeline.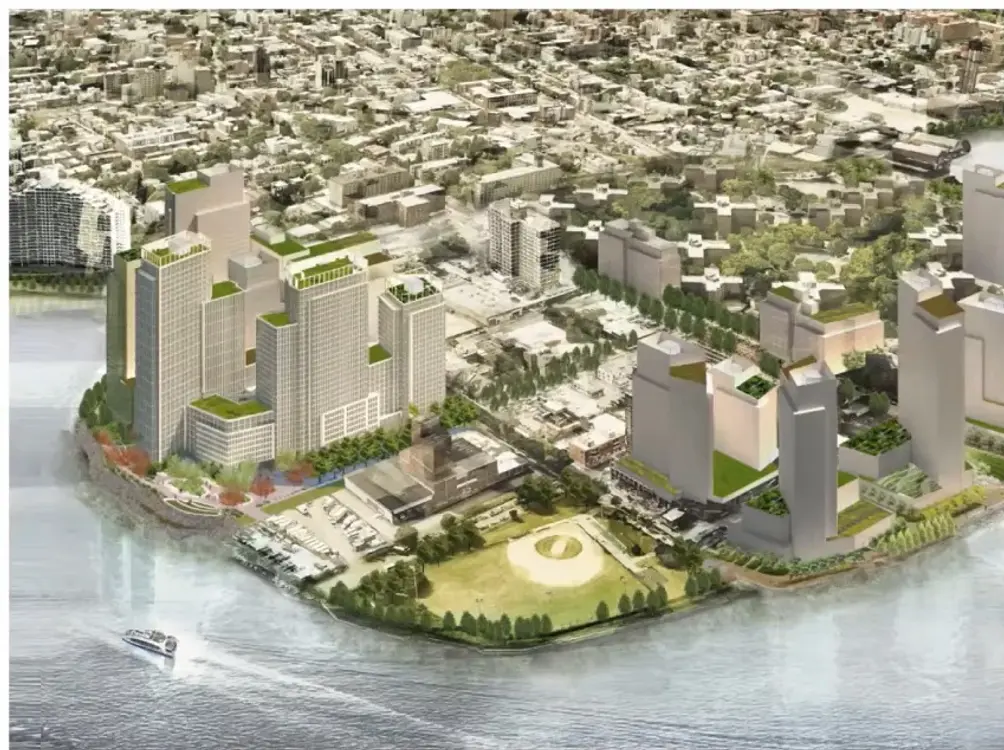 The new building is taking shape in a rapidly transforming section of Astoria. In
April 2022
, Queens Community Board 1 approved a rezoning application that would allow three new towers - one 22 stories high, another 31 stories high, and a third 35 stories high - to rise on a 3.8-acre former industrial site around the block from this building. Dubbed Halletts North, the project calls for
1,340
new apartments (
335
of which would be affordable at an Area Median Income of 60 percent), space for local non-profits Urban Upbound and Zone 126, 3,600 square feet of new retail space, a 525-car parking garage, and approximately 700 bike parking spaces. Developer Astoria Owners Inc. also plans to create a new waterfront promenade, accessible via a new road at 3rd Street and helping to link nearly 2.5 miles of waterfront. Finally, in deference to the realities of climate change, they plan to raise the site's grade to protect it from storm surges and flooding.
Queens Borough President
Donovan Richards
approved Halletts North in
May 2022
, and the City Planning Commission approved it in
late July
. A City Council vote on the project is anticipated for September.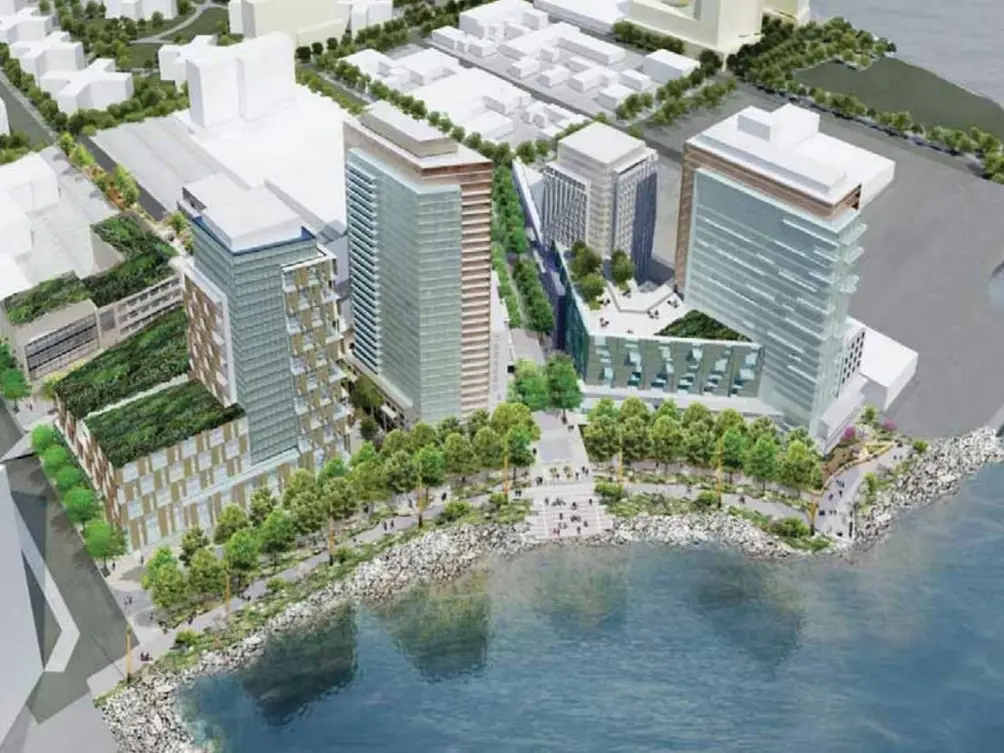 Down the block from Halletts North, there have been stirrings of life at the long-dormant Astoria Cove: Permits for four new buildings were filed in
April 2022
, calling for a 26-story tower, seven-story building, and pair of eight-story building –consistent with many of the buildings included in the original Astoria Cove plan, which was approved in November 2014. Since then, though, the site sat quiet amid fears that a city mandate requiring one quarter of the apartments to be affordable had rendered the project financially unworkable.
Developer Alma Realty does not appear to have sold the Astoria Cove site, despite having put it on the market in
spring 2017
. However, the listed applicant on the new permits was
David Kronman
, President and Partner at Cape Advisors. Additionally, while Studio V Architecture was originally attached to the project, Fogarty Finger is now listed as the architect of record. As the site has already been rezoned, there are no new permissions to secure before starting construction.
As Astoria Cove sat dormant, some described the area as "no-man's-land." However, that may no longer be the case. The building rising at 3-11 27th Avenue is a few blocks from
10 Hallets Point
, an amenity-rich, two-towered rental development that represents The Durst Organization's first foray outside of Manhattan and has a Brooklyn Harvest grocery store at base level. It is also far enough from
Astoria's main commercial stretches
to offer an escape from the bustle of the area, but close enough to walk to where the action is. Nearby transportation options include multiple bus lines and the Astoria ferry stop.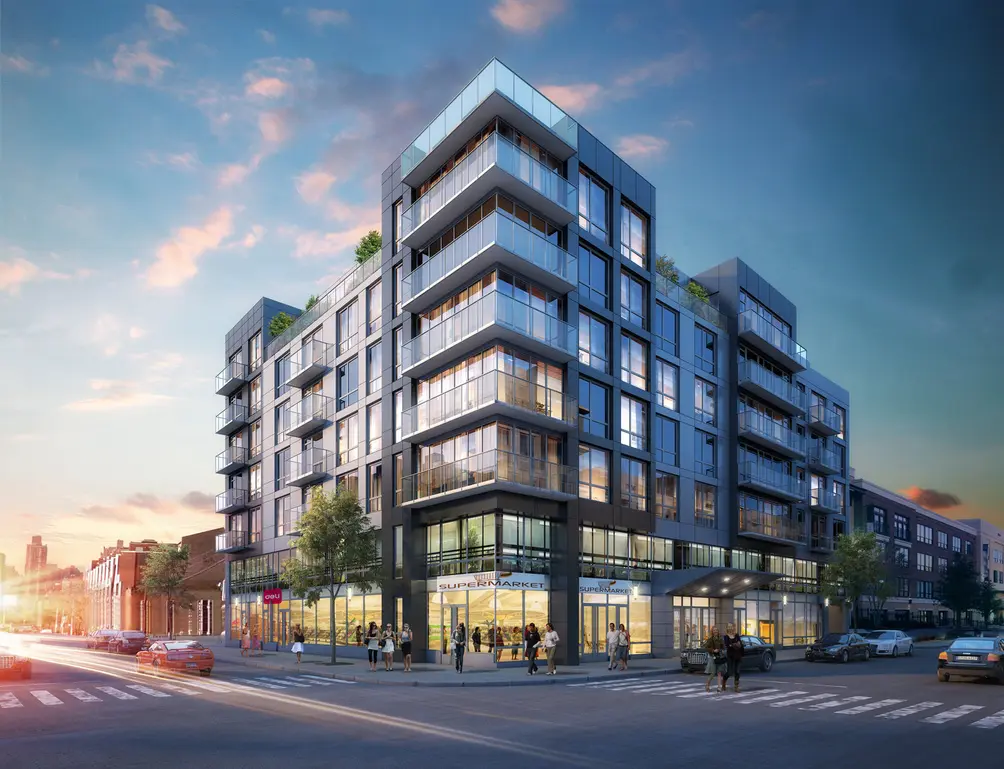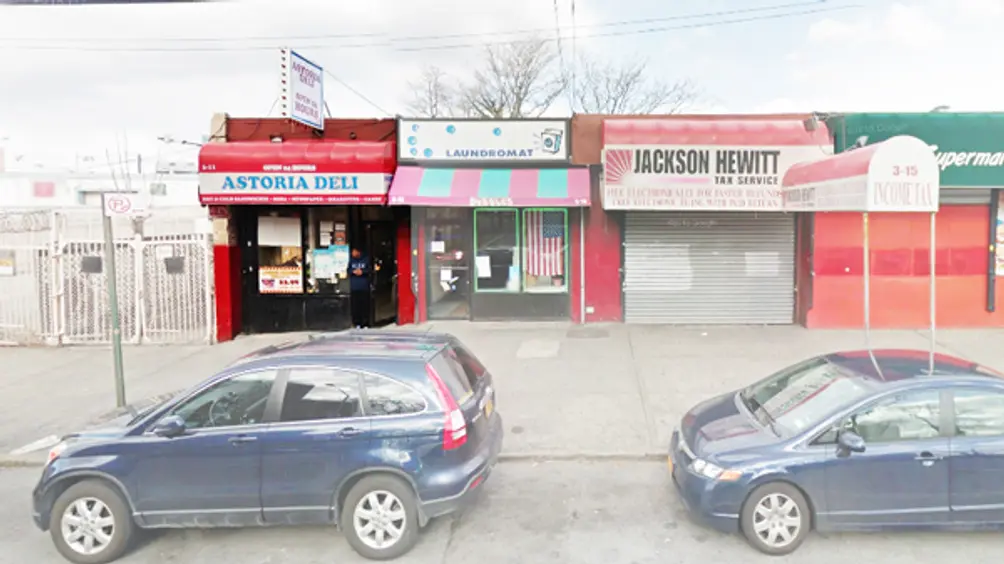 Additional Info About the Building