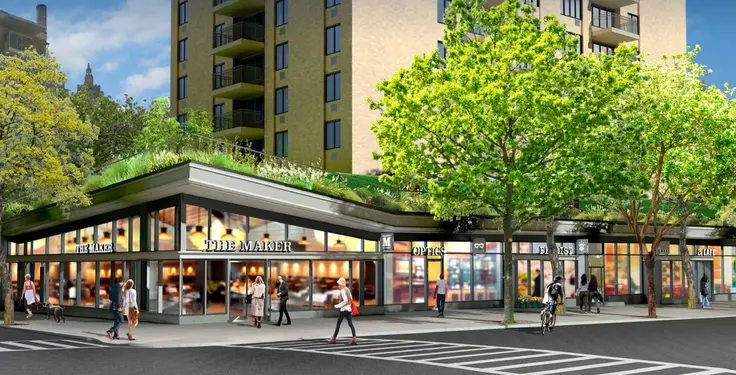 Nearly four years since the expansion was proposed, construction is in progress on a new, 15,000-square-foot retail addition to the high-rise rental building at
70 West 93rd Street
(h/t
6sqft
). Upon completion, a full block of glass-enclosed retail space will have room for five stores spanning West 92nd to 93rd Street.
DNAinfo
points out that four stores will have individual Columbus Avenue entrances, and a fifth will have an entrance on West 93rd Street.
Beyer Blinder Belle
is designing the transparent, modern addition.
When the addition was announced in 2015, developer and manager
Stellar Management
proposed that the space not include big-box tenants. Since then, a Trader Joe's has opened across the street from the building in an otherwise quiet area. Tenants for the new addition are not yet available.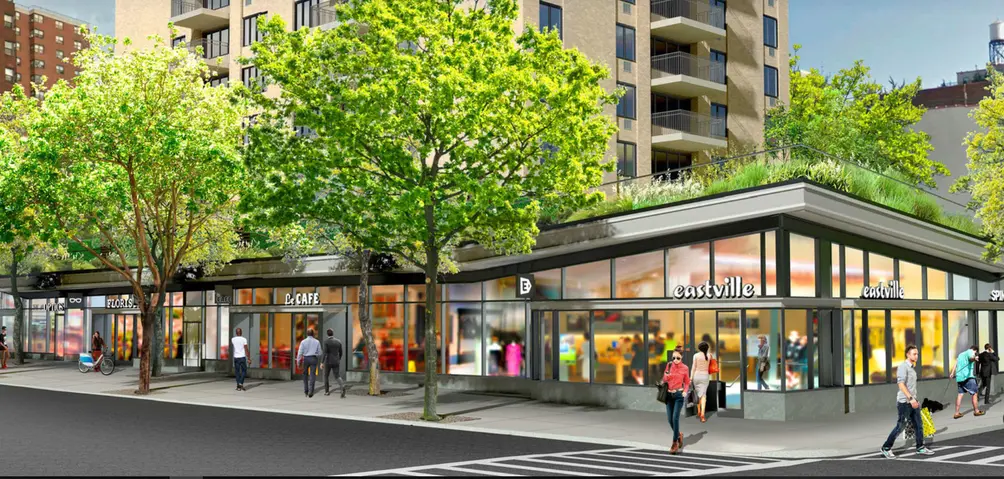 The retail addition will rise on the former site of the concrete outdoor plaza that once surrounded the building, which Beyer Blinder Belle points out was underutilized, possibly because of its awkward placement. However, the new retail project will also include an expanded lobby for residents and a new outdoor terrace for residents and the public. Renderings show trees and grass visible from the street, and the project will include seating areas.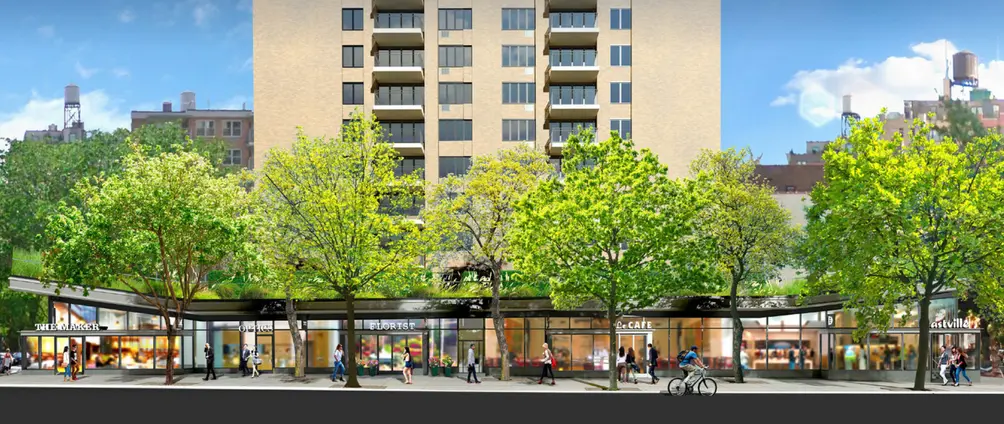 In addition to the expanded lobby and new outdoor terrace, the project will include a new children's playground and additional residential amenities. These would join the building's doorman, on-site maintenance and management, and laundry room as lures for potential residents. The building is fully leased now, but rents have come in slightly above the neighborhood median (per
CityRealty listings
).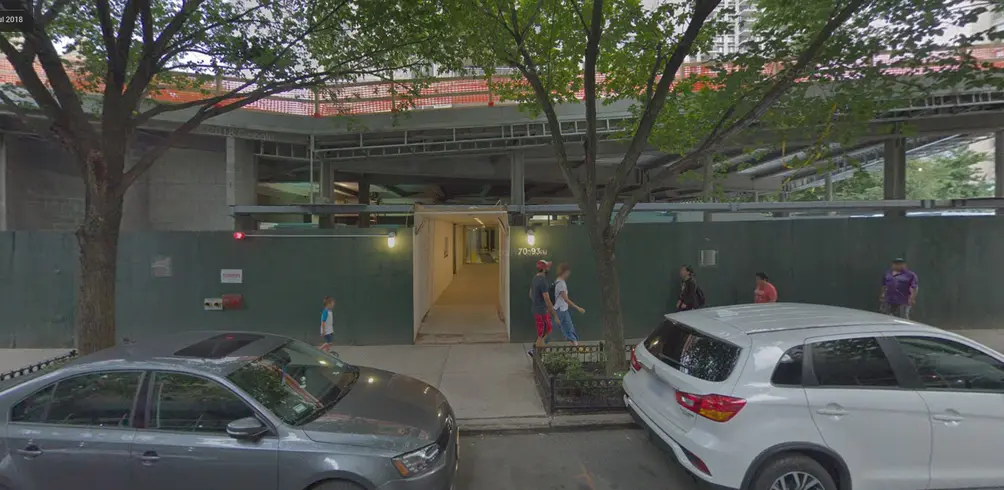 Additional Info About the Building