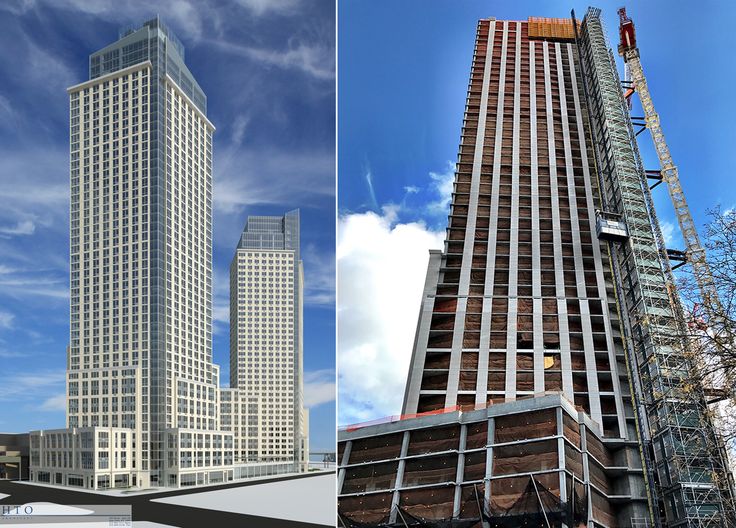 The first and tallest tower of David Wolkoff's
5Pointz rental development
has topped out construction. The controversial two-building project replaces the identically-named street-art mecca where, for more than two-decades, graffiti artists could paint freely along a series of low-rise warehouses.
Lingering bitterness from formerly contributing artists has prompted several lawsuits. Nevertheless, Wolkoff's G&M Realty has continued construction without interruption. The 1.4 MSF scheme will ultimately bring two towers: one 47 stories and the other 41, to the 3-acre site ringed by Jackson Avenue and the elevated 7-train. There will be 1,115 apartments in all, of which 20% will be rented at below-market rates. Along the project's lower levels will be 20 artist studios, 40,000 square feet of retail, and a public parking garage for 262 vehicles. Amenities will include a climbing wall, a swimming pool and a private park between the towers.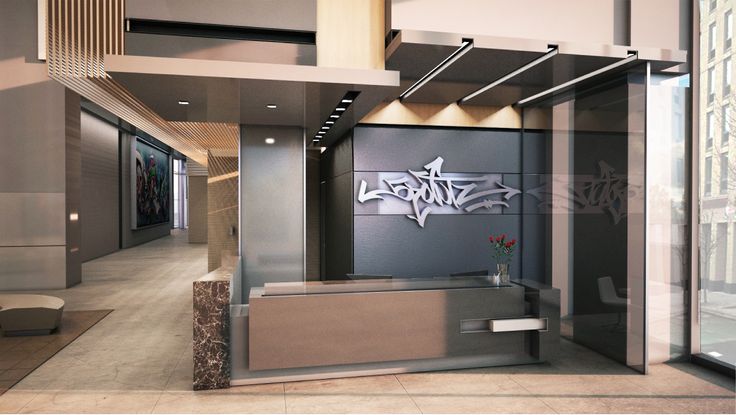 Enlarge Image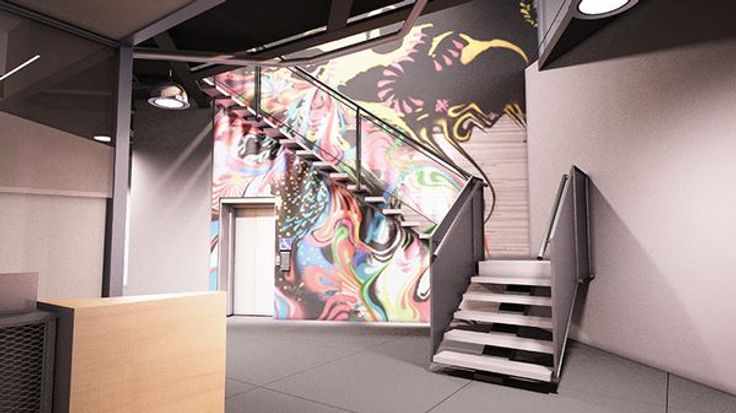 Enlarge Image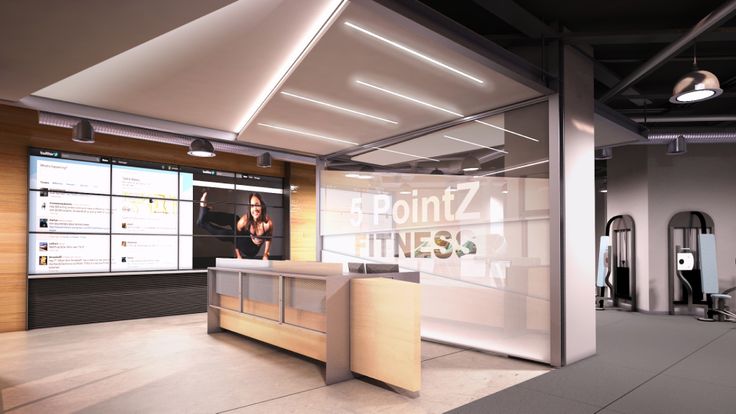 Enlarge Image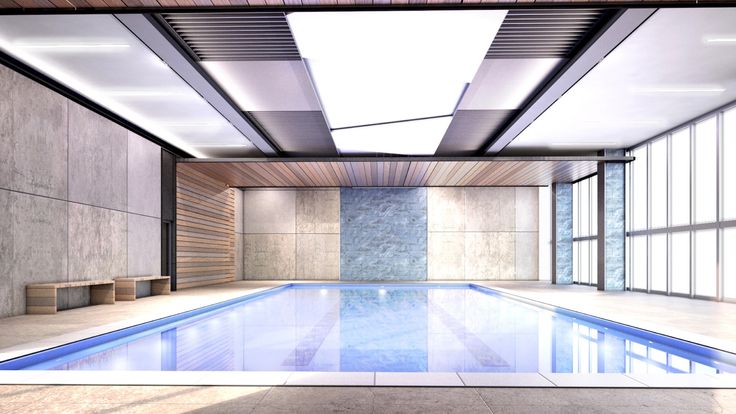 Enlarge Image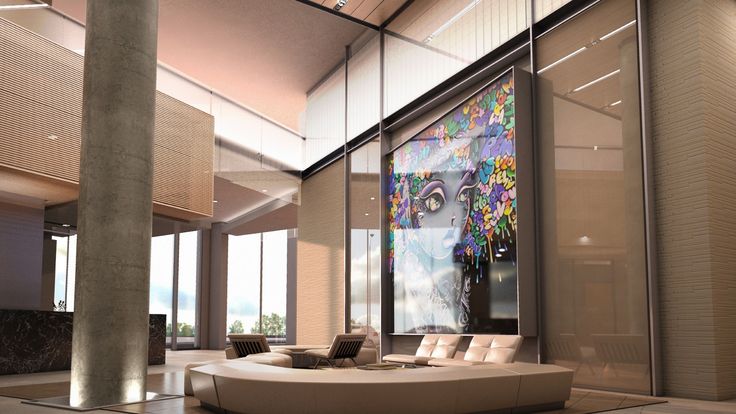 Enlarge Image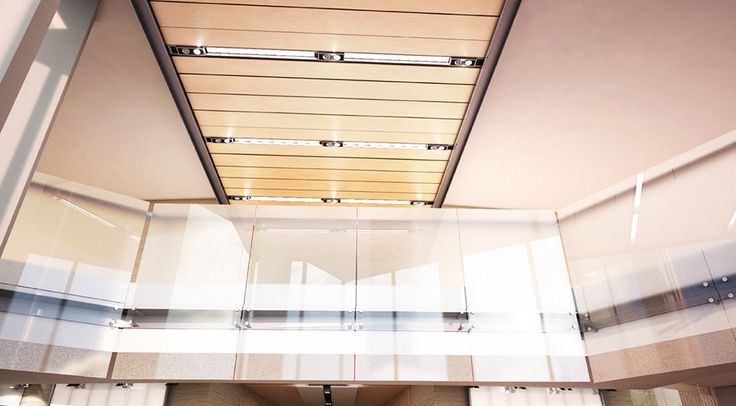 Enlarge Image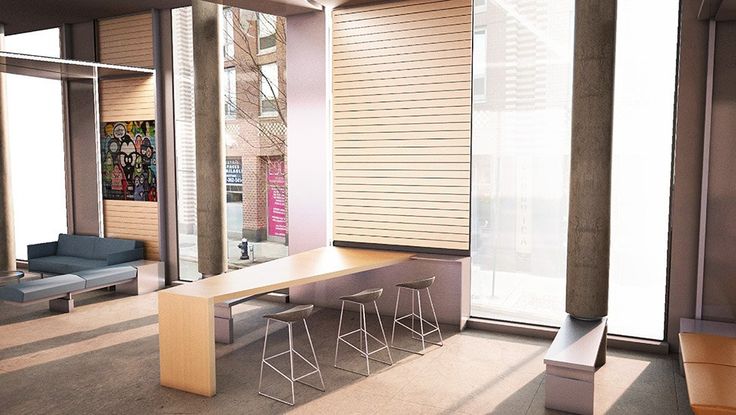 Enlarge Image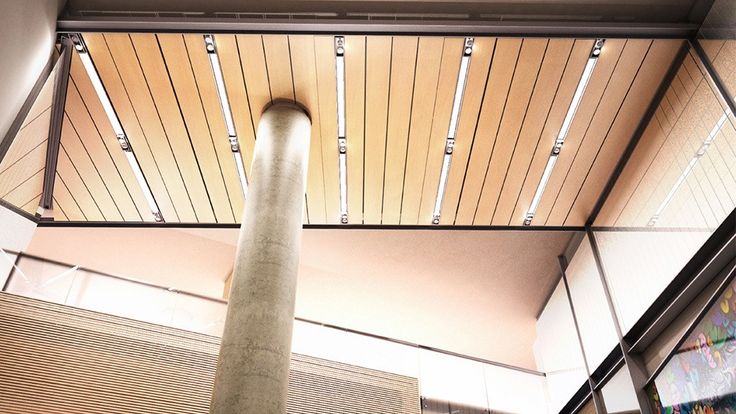 Enlarge Image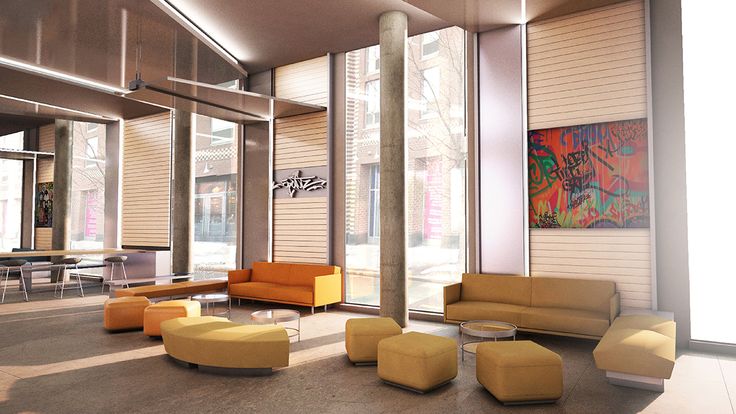 Enlarge Image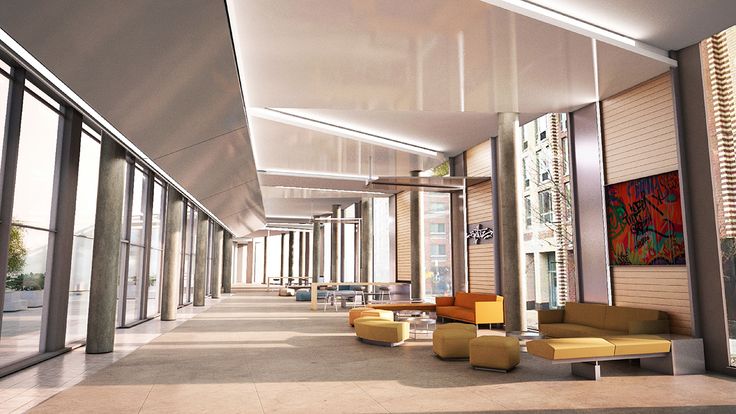 Enlarge Image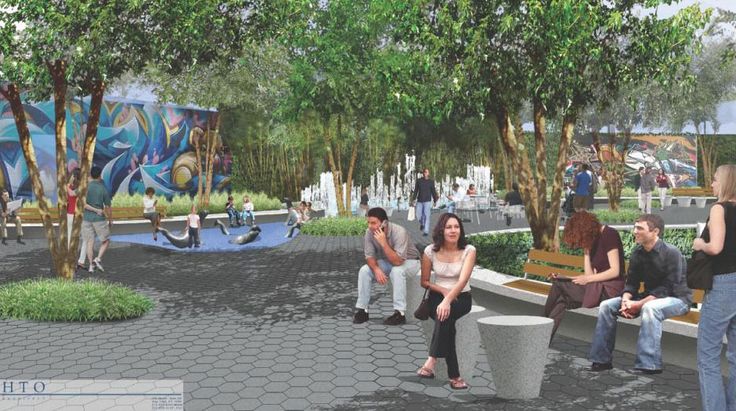 Enlarge Image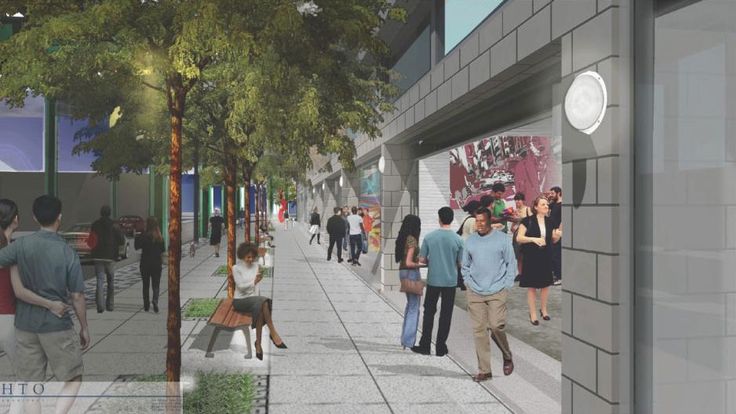 Enlarge Image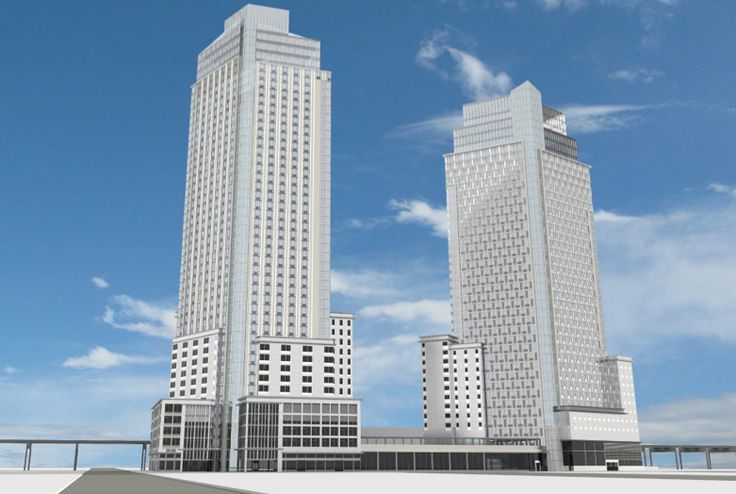 Enlarge Image
Interiors conceived by
Mojo Stumer Associates
will have graffiti-inspired artwork hanging throughout the buildings and include a graffiti-style logo hanging behind the reception desk.
HTO Architect
is behind the design of the towers themselves and crafted a bland pair of buildings with glass tops and pitched roofs. The topping out of the second tower is soon to follow and the entire development is slated to open in late 2018.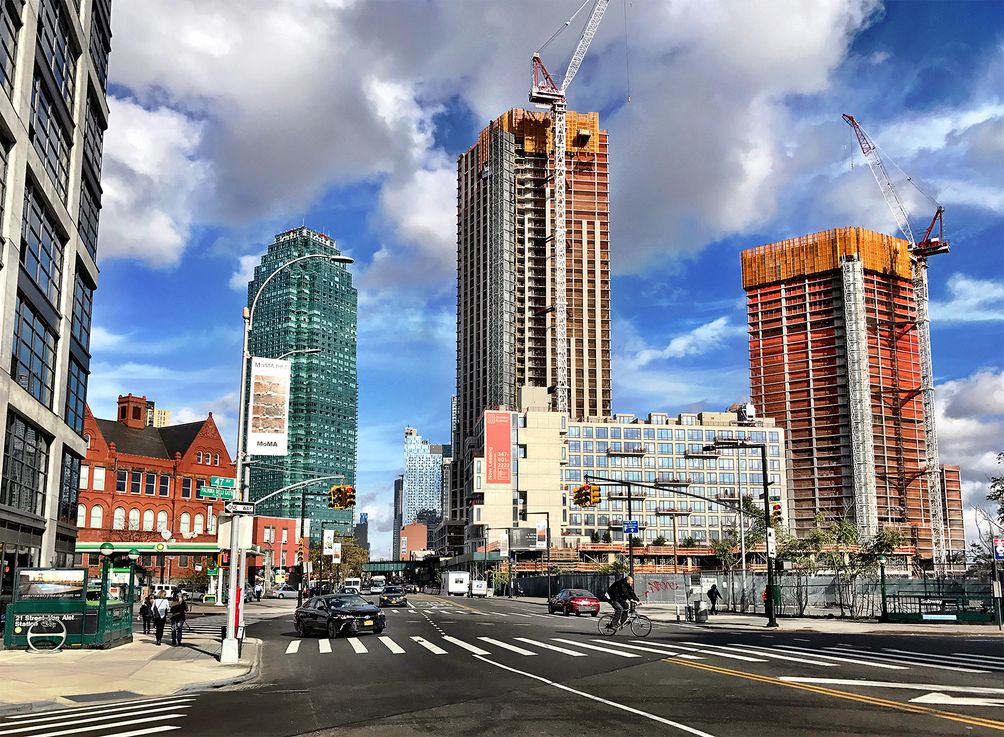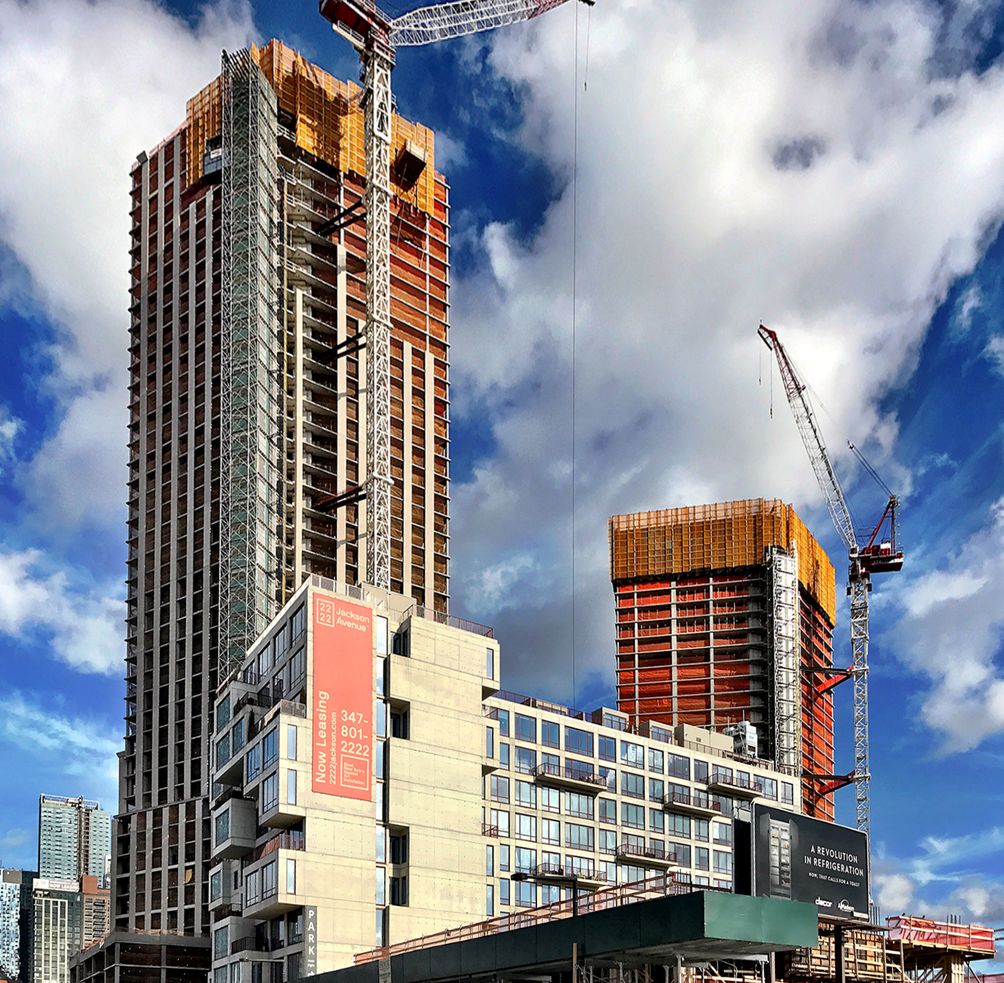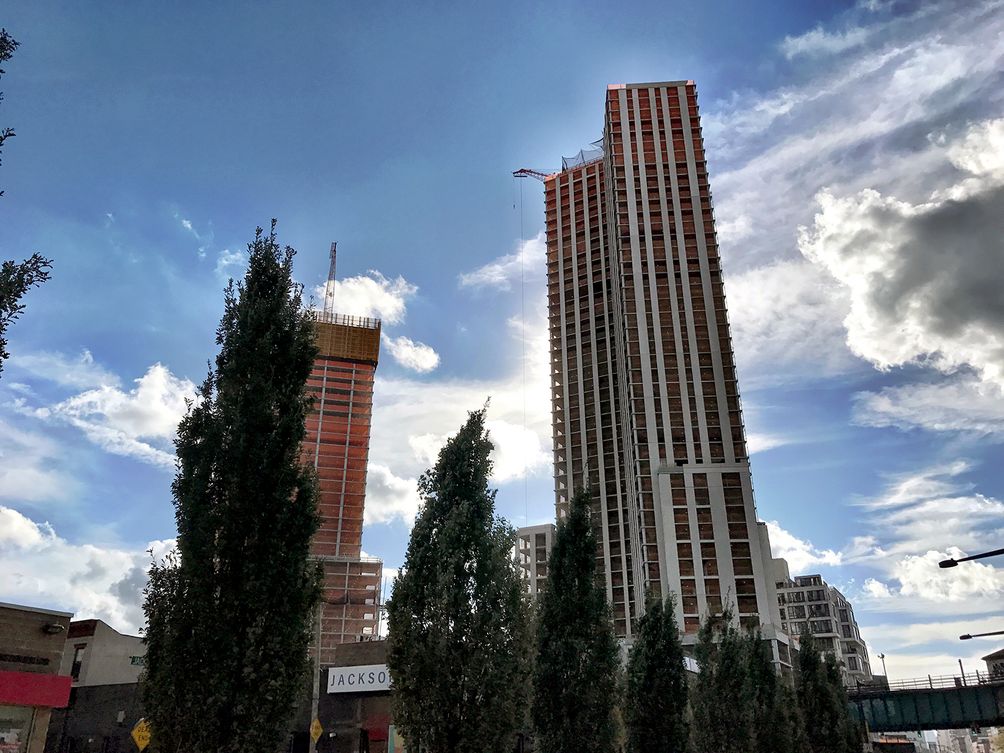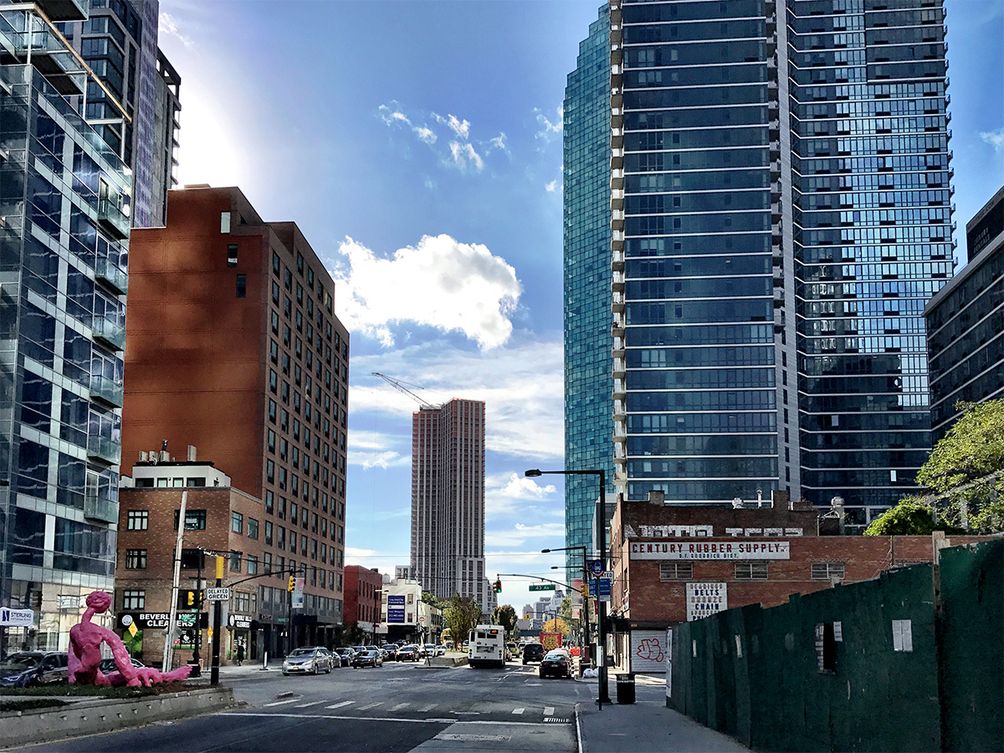 Several artists are currently suing G&M Realty to get compensation for the art that was whitewashed in 2013. Earlier this month,
the Times
reported a graffiti artist is suing the landlord, saying he could have earned tens of thousands of dollars for a piece he painted at the site if he had been given warning the property would be whitewashed.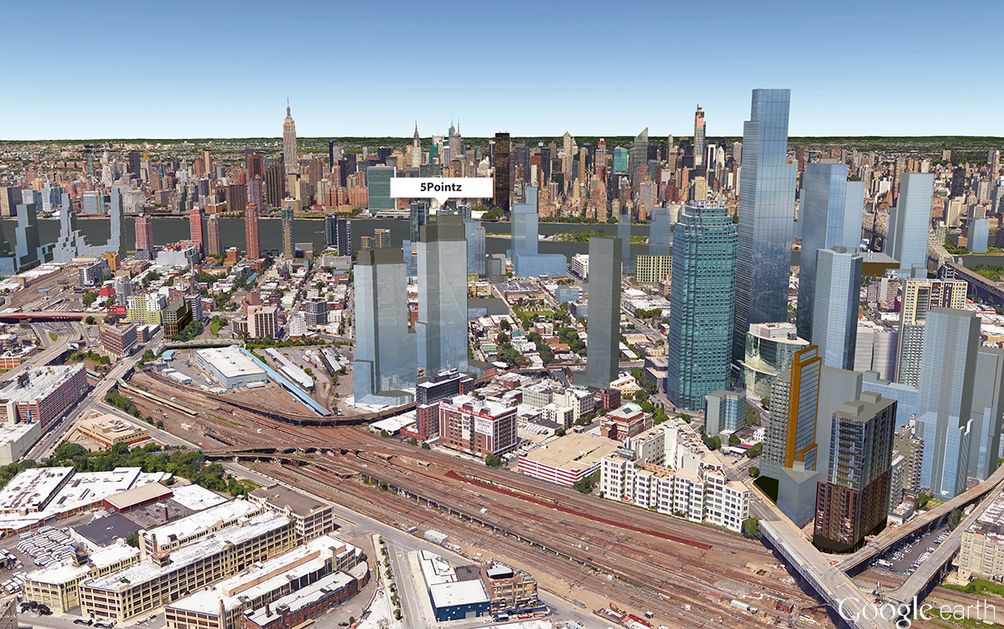 Additional Info About the Building
Get the latest updates!
Before you leave,
sign up for insider access
to the latest listings.
It's 100% free!