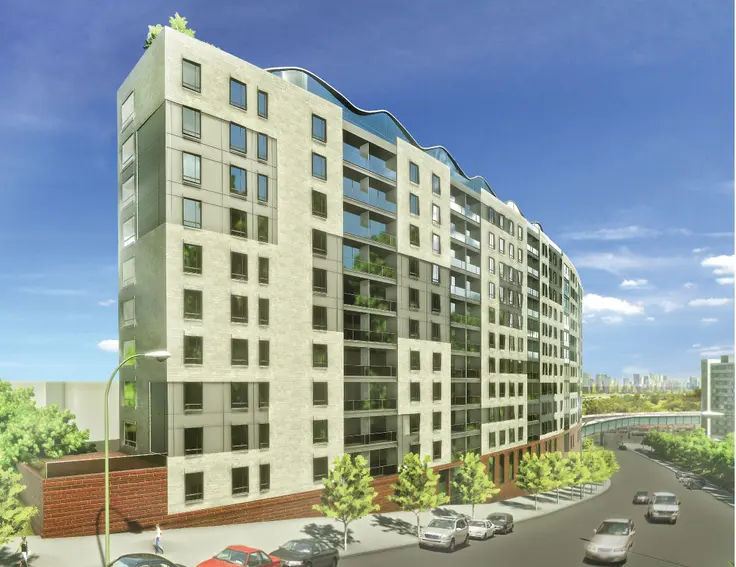 The South Bronx Overall Economic Development Corporation (SoBRO)
has
filed permits
to build a 12-story, 123-unit affordable housing building on a challenging site at 1769 Fort George Hill (formerly St. Nicholas Avenue). While the lion's share of the SoBRO's real estate ventures are in the Bronx, over the years, the non-profit's mission of community revitalization has expanded into upper Manhattan. According to city documents, SoBro purchased the 20,000-square-foot lot from the church of Movimiento Midionero Mundial in 2007 and permits were first filed in 2009.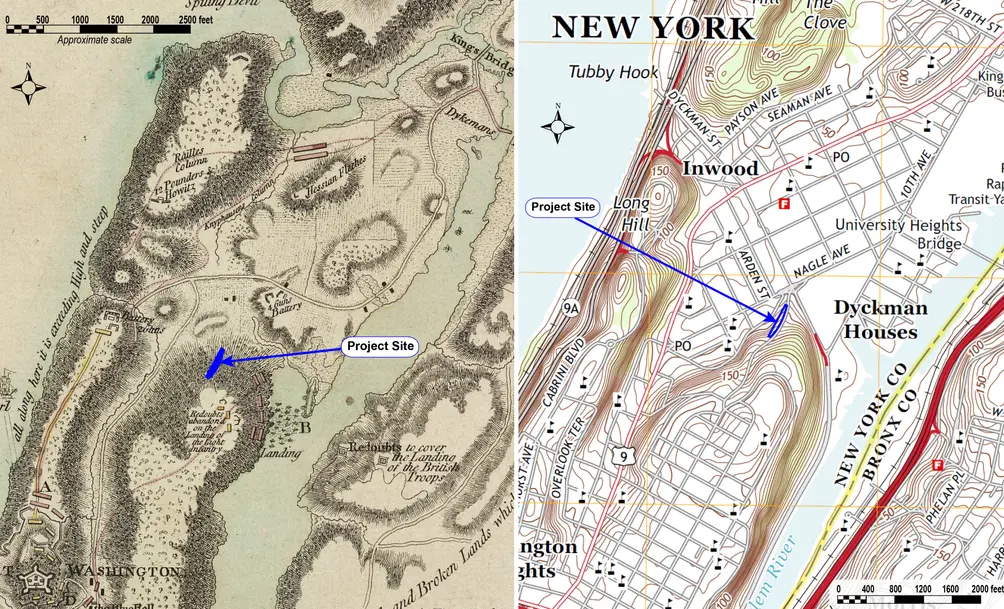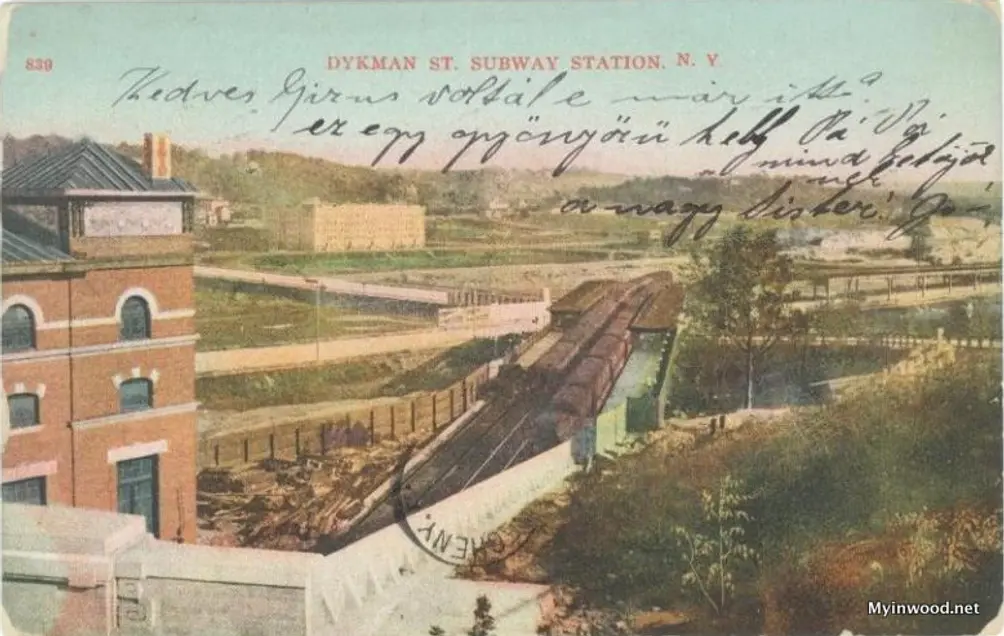 Located across from Highbridge Park at the border of
Washington Heights
and
Inwood
border, the project will rise from a narrow crescent-shaped lot that measures just 45 feet wide at its widest point and 22 feet at its narrowest. The lot slopes steeply downward from north to south and runs parallel to the Dyckman Street platform of the 1-train –near where the line emerges from a tunnel. Because of the physical challenges associated with developing the site, in 2013 SoBRO asked the city for several variances to build a larger building –upping the FAR from 4.0 to 7.26.
New renderings produced by Harlem-based
Body Lawson Associates
show a curving masonry and glass building snaking down Fort George Hill with apartment windows positioned along the east, away from the 1-train's Dyckman Street station.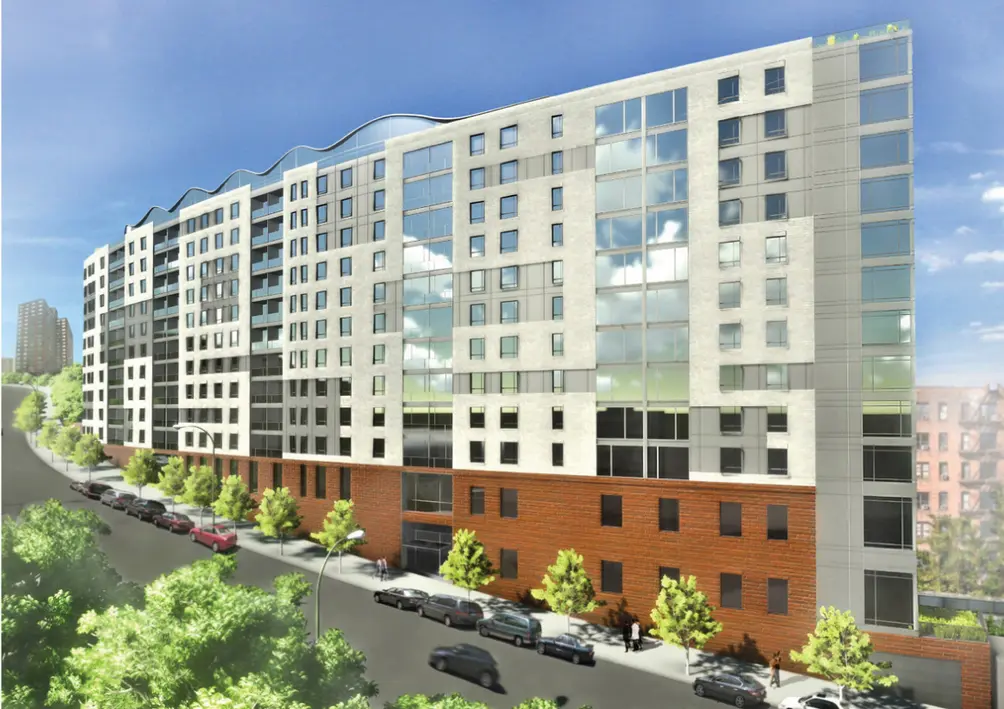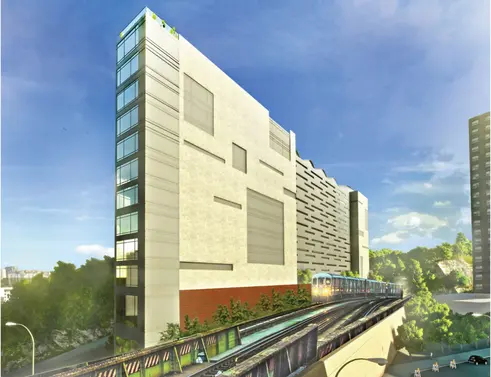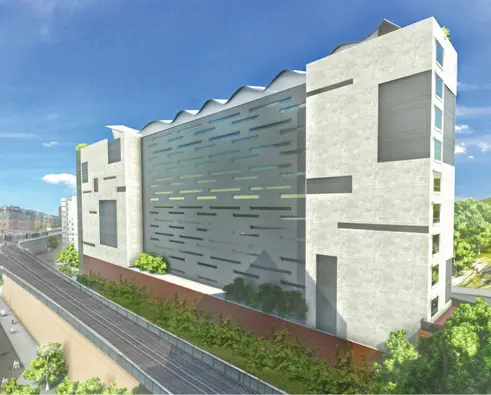 The development will encompass 148,255 square feet in floor area and rise 146 feet in height. Inside will be 113 affordable housing units, 57 automated parking spaces and 10,000 square feet of community space that will serve as a new headquarters for the church of Movimiento Midionero Mundial who will also run a day care and food pantry program. The project will be built to meet NYSERDA MPP and Enterprise Green Communities certification standards, with energy efficiency features and a roof garden for recreational and irrigation purposes.
Additional Info About the Building