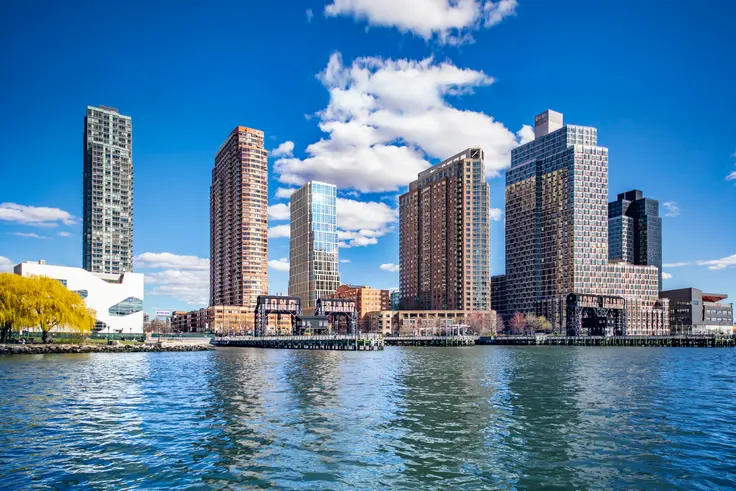 The Brooklyn-Queens East River waterfront is home to some of the most uninspiring new towers in the city. It's no surprise communities balk at the thought of mundane new high-rises showing up at their front door and in their views. This antipathy to new towers has limited tower construction to a few core areas of the city as locals shoot down any attempt to upzone corridors that could very well support more high-density development. One of the last areas to be successfully upzoned for tall buildings is
Long Island City's
Hunters Point waterfront, where a domino of residential towers have taken shape over the years ushering in thousands of much-needed housing units (some designated 'affordable') close to parks, mass transit, and job centers.
One of the next projects likely up to bat for the area will be a 450,000-square-foot mixed-use residential tower at 2-33 50th Avenue (SW corner of 50th Avenue and 5th Street) that if built will deliver residents postcard views of the Manhattan skyline and a quick walk to the subway and the beautifully-maintained Gantry State Park. The full blockfront site currently holds a two-story warehouse and a parking lot. It is situated directly east of the
Avalon Riverview
which rents one-bedrooms from around $3,000/month, and south of the pioneering condop
Citylights
which has one-bedrooms asking from
$488K.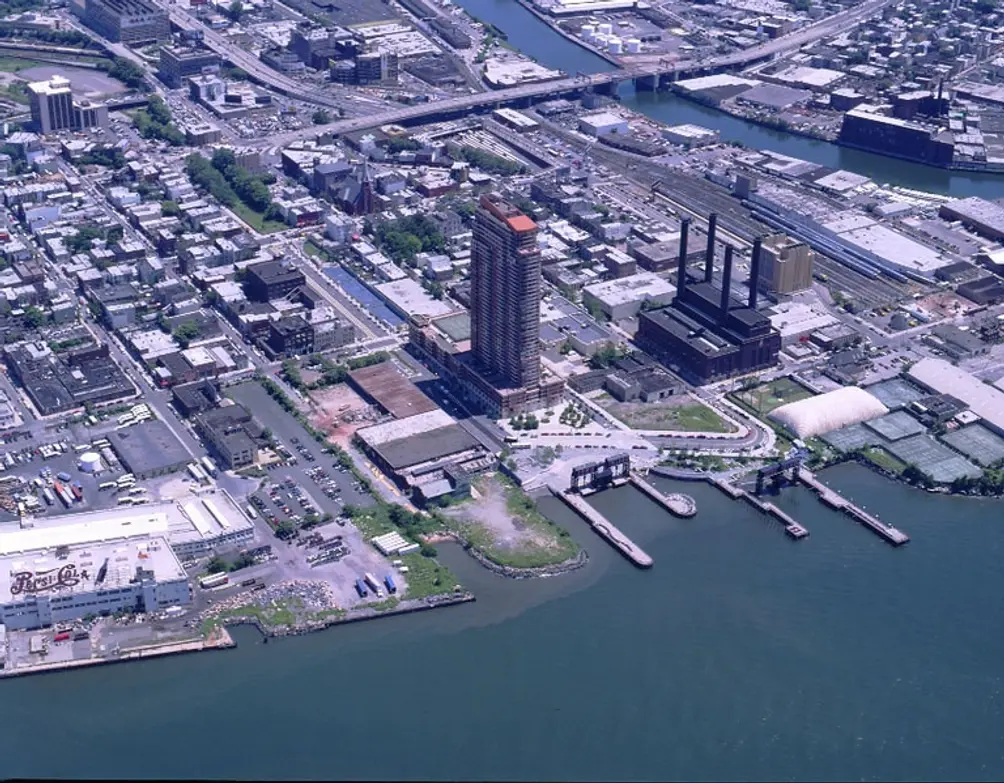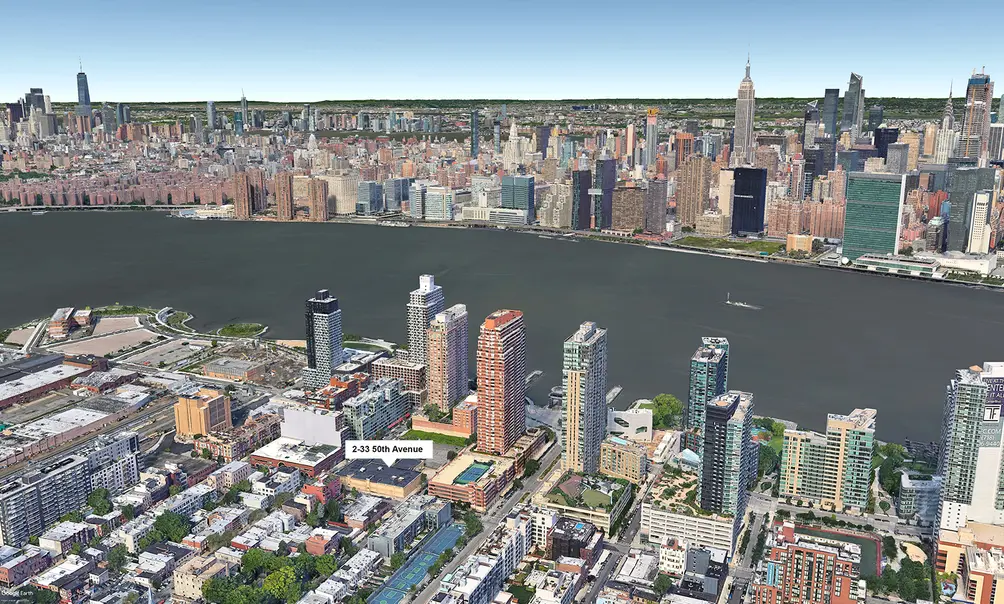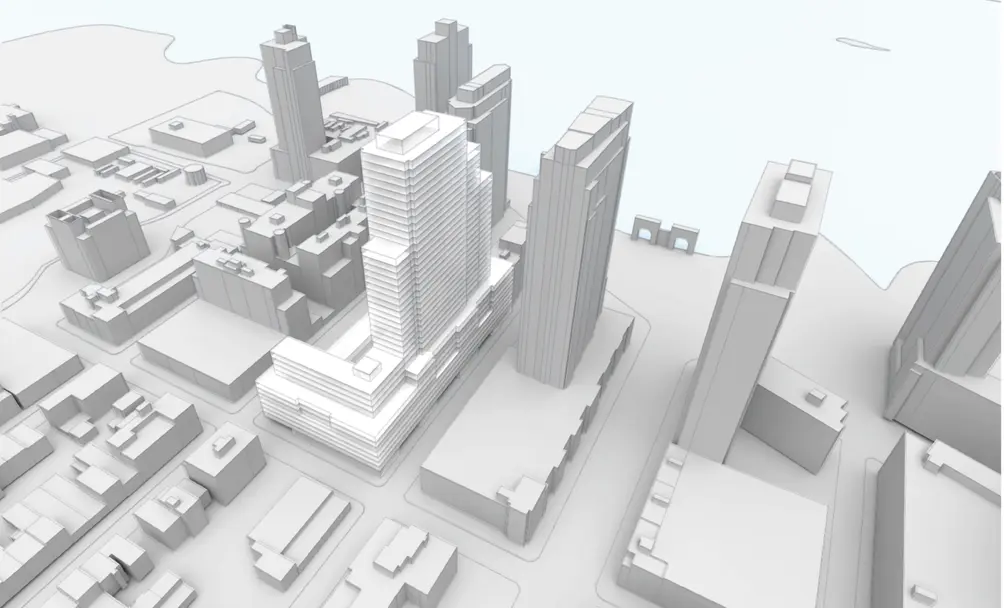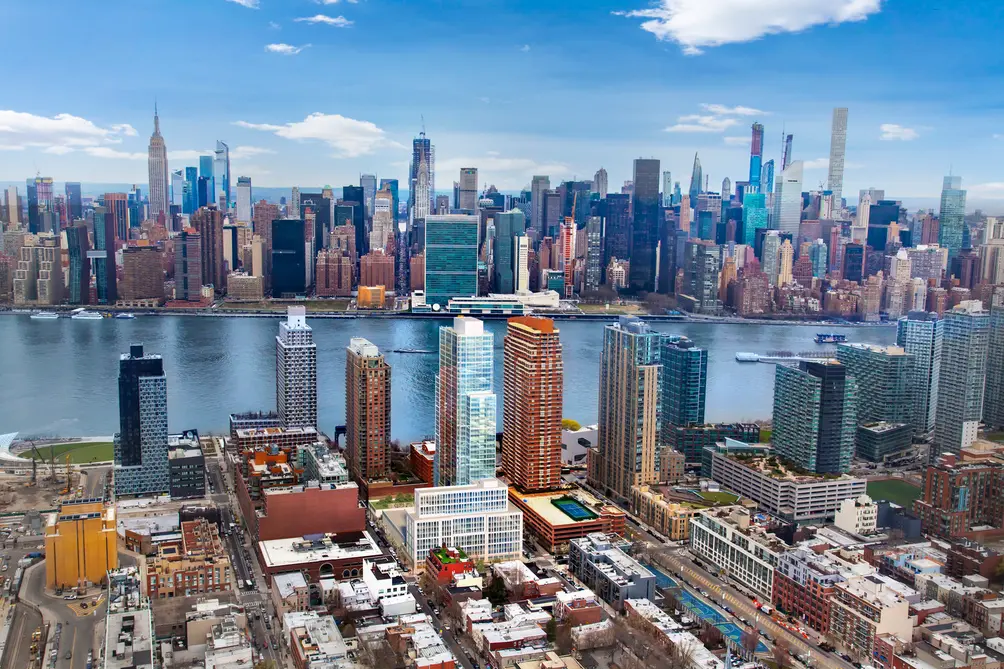 The site was being
shopped around
in 2019 by Jones Lang LaSalle (JLL) for an undisclosed price. City property records show its now in contract by an LLC linked to the
Domain Companies
, a national real estate development and investment firm said to be committed to making a positive and lasting social, economic, and physical impact on communities. In partnership with
VOREA Group
, the firm recently picked up a pair of development sites in Mott Haven which have recently begun construction. To be known as
the Lyra
, the development will have a combined 544 rental units where approximately 30 percent will be allocated to households earning between 80 to 130 percent of the area median income.
The LIC project is likely in its nascent stages with no demolition nor construction permits having yet been filed. However, schematic renderings used to pitch the property's sale offers a preview of what zoning allows. Flanked by low-rise wings, the tower could be positioned east of Citylights to provide more open views to the north and south. The site is a block from the 7 train's Vernon Boulevard subway station, offering quick commutes to Grand Central, Times Square, and Hudson Yards. Development along the LIC waterfront has generally moved southward as towers in the Hunters Point South master plan by Gotham and TF Cornerstone begin to come online. To the north, encircling Anable Basin, a necklace of underutilized sites, part of which were envisioned for AmazonHQ2, is navigating the city's land use process.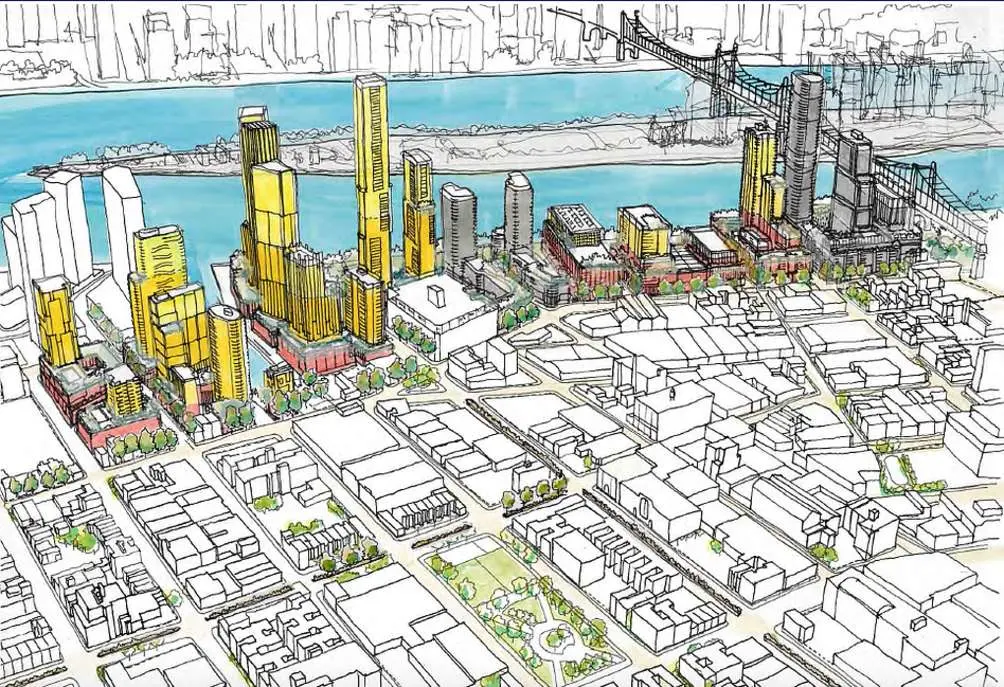 Additional Info About the Building