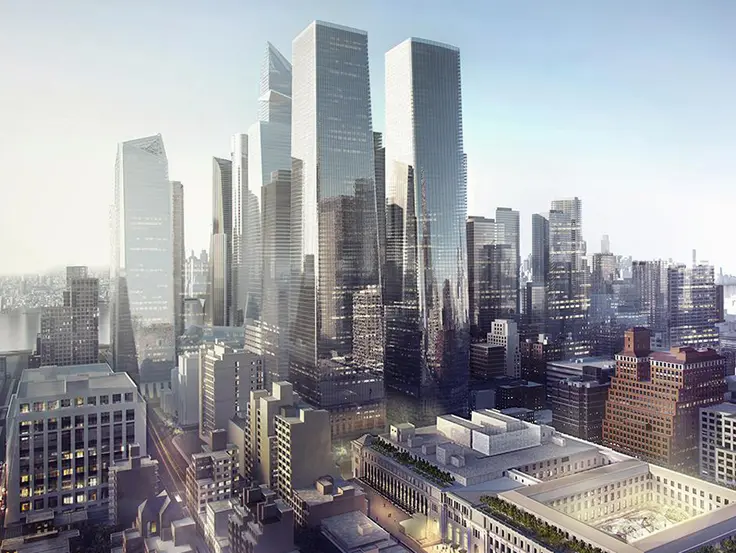 The Hudson Yards neighborhood is about to add another giant tower to its skyscraper ranks. Over the past few weeks, a frame of massive steel columns and beams has risen above ground level at
Two Manhattan West
, an important benchmark in the building's ascent towards its 935-foot, 58-story pinnacle. The 1.9-million-square-foot office skyscraper is the final puzzle piece within Brookfield Property Partners' six-building, 5.4-million-sqaure-foot Manhattan West multi-use complex, which sits across Tenth Avenue from Related and Oxford Properties' Hudson Yards development.
Two Manhattan West, located at the corner of Ninth Avenue and West 31st Street, rises across from
One Manhattan West
, its slightly larger, near-identical twin that is currently near completion. One Manhattan West, a 67-story, 2.1-million-square-foot office building designed by Skidmore, Owings, and Merrill, is currently the third-tallest building in the Hudson Yards neighborhood at 995 feet, just high enough to pass the 300-meter, or 984-foot, threshold to qualify as a supertall.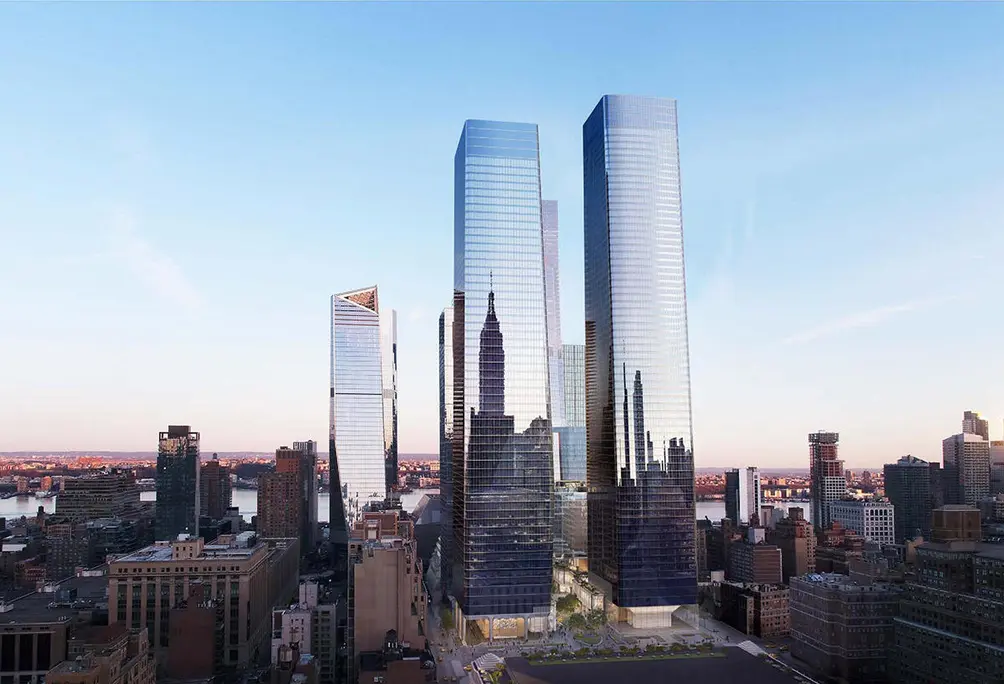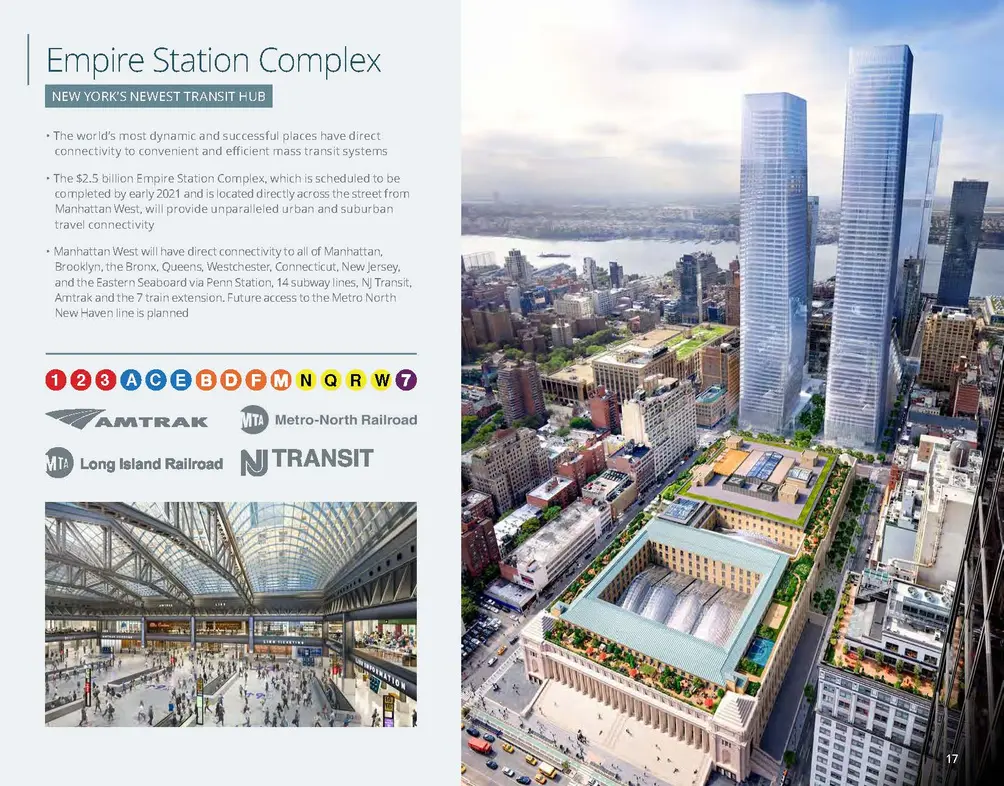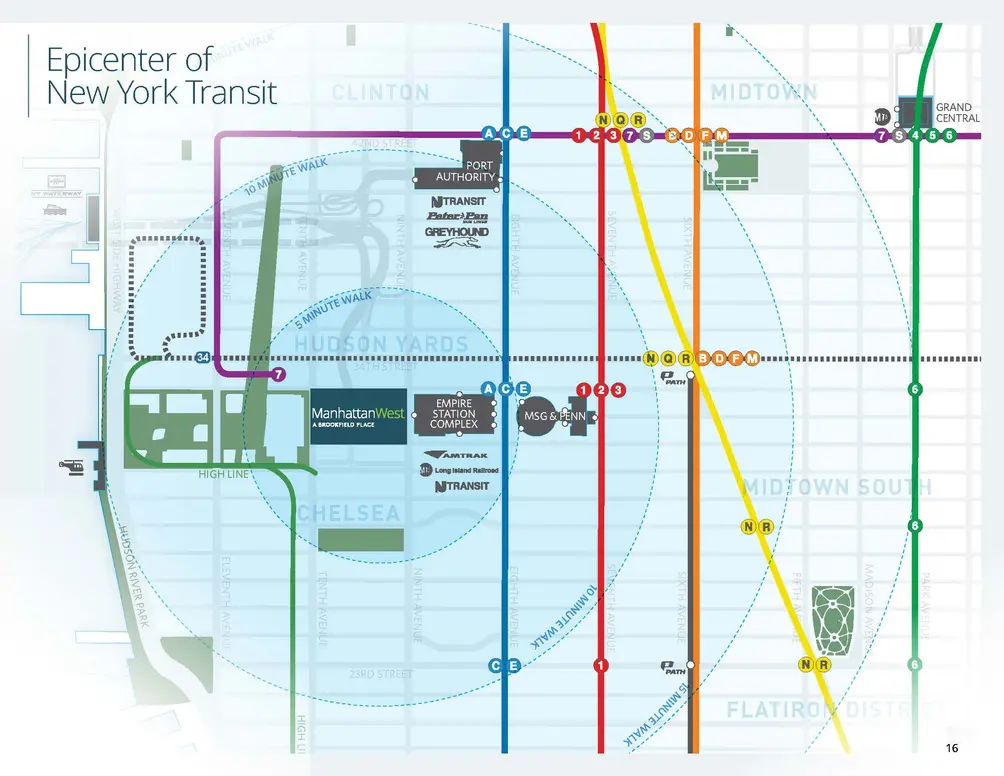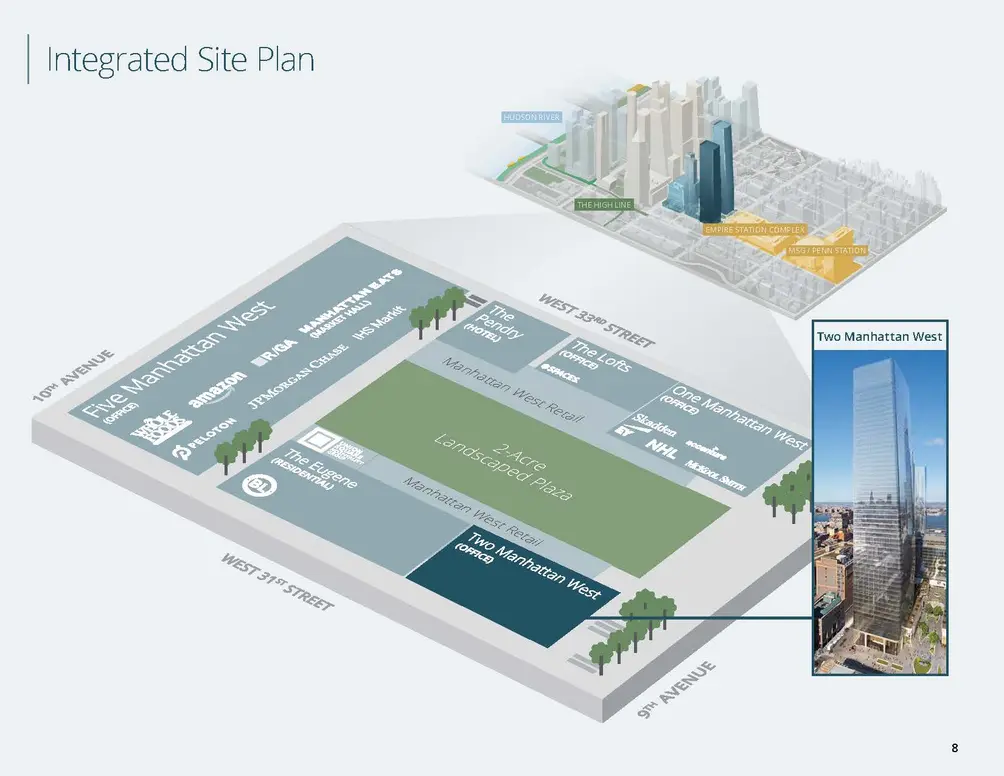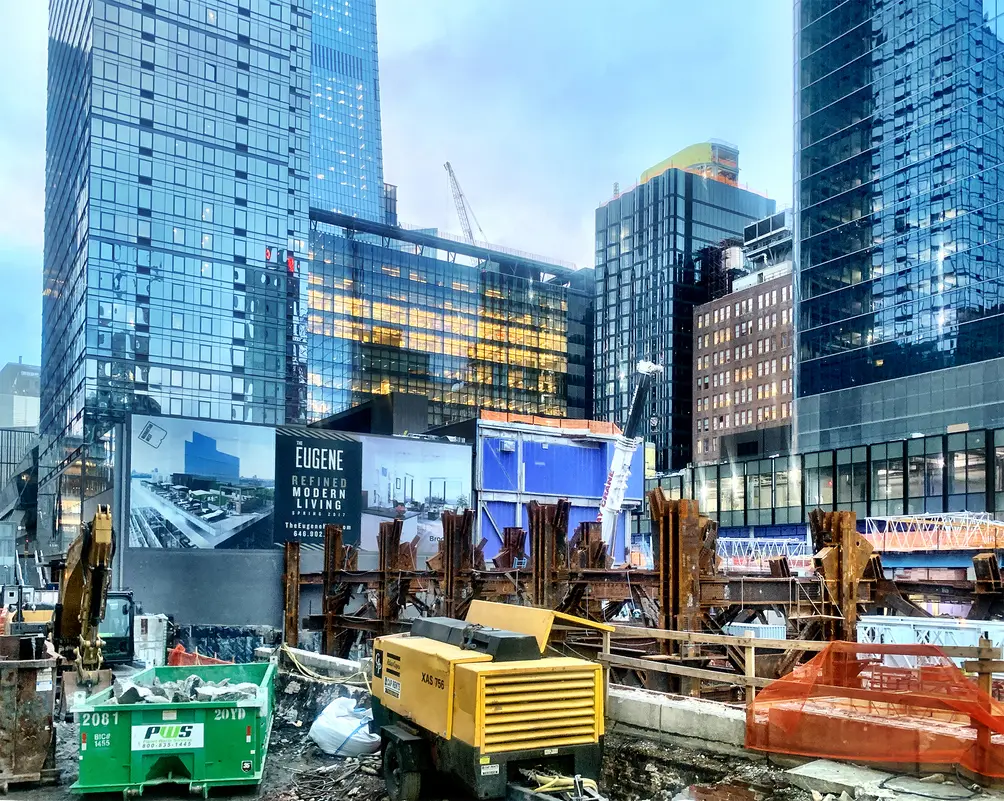 Two Manhattan West shares many similarities with its older sibling. Both of the SOM-designed office towers feature a sleek, curved-glass facade with one side slightly tapered, and with sumblimely minimalist, open-glass lobbies with curved ceilings. Both sit across from the in-progress conversion of the historic James A. Farley Post Office building into the Empire Station, which will significantly boost the train-handling capacity the adjacent Penn Station; the sprawling, low-rise station provides immediate region-wide rail access and guarantees unobstructed panoramic views from all east-facing windows (though most of the prominent pair's windows will offer unobstructed views in most directions, as well). Both offer column-free tower floors that span from 33,000 to 38,000 square feet, and as much as 50,000 square feet at the podium.
The two have just enough nuanced difference to give each a sense of independent character. Two Manhattan West's tilting side is on the north rather than on the east (as is the case with One Manhattan West), and its base adds sleek, curved metal columns and parapet.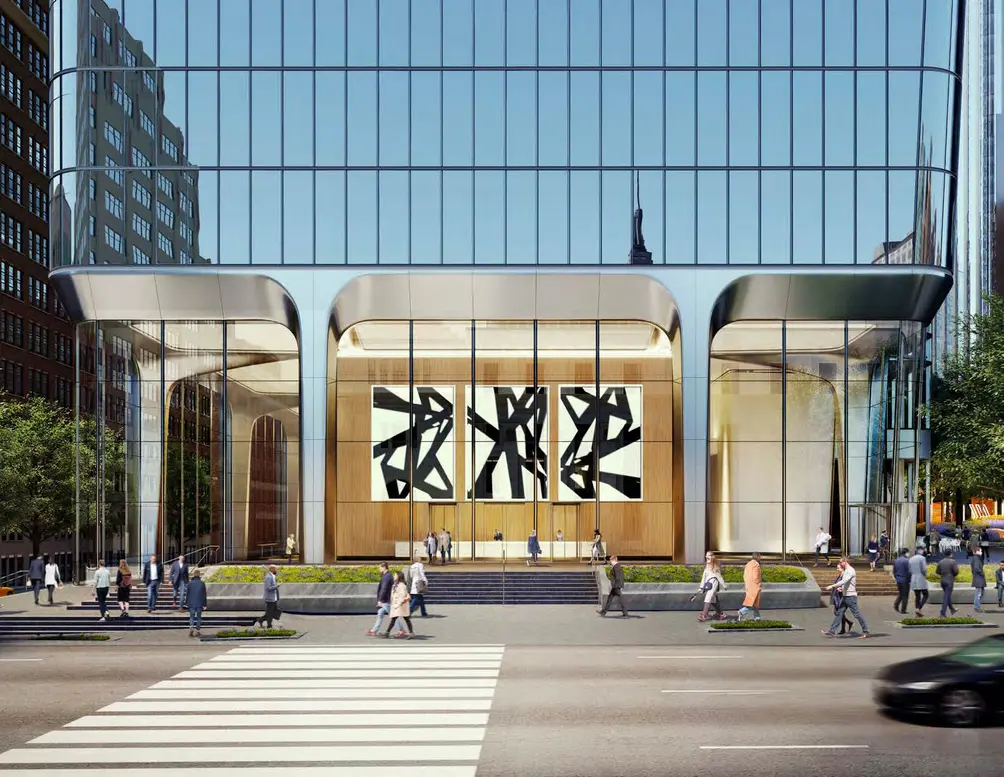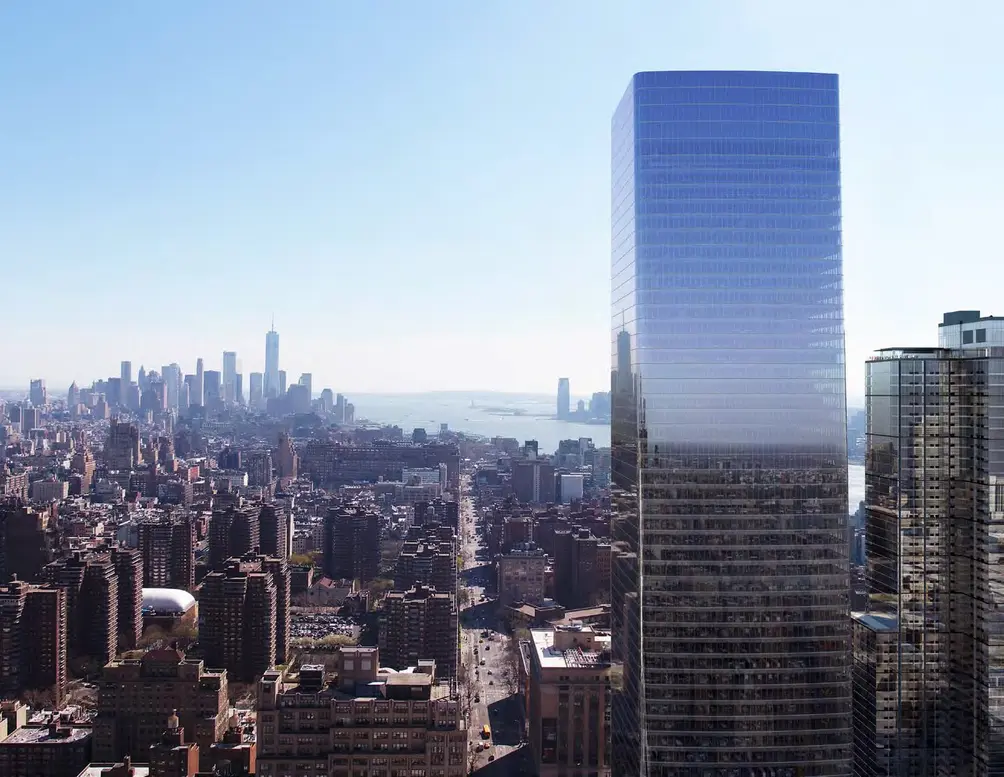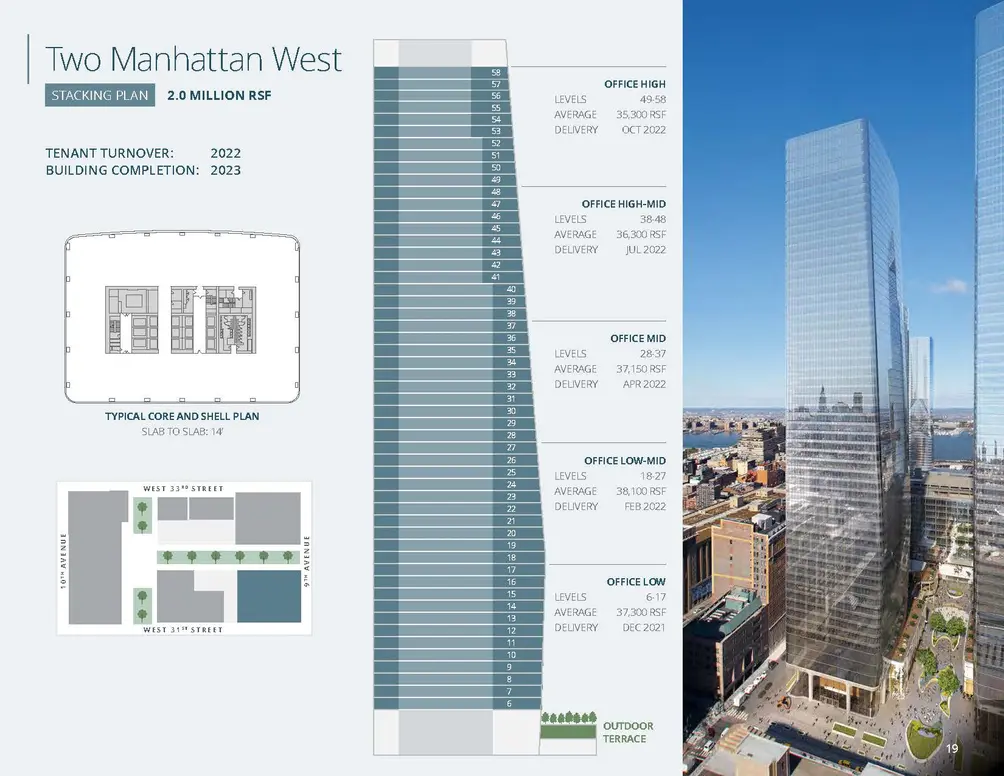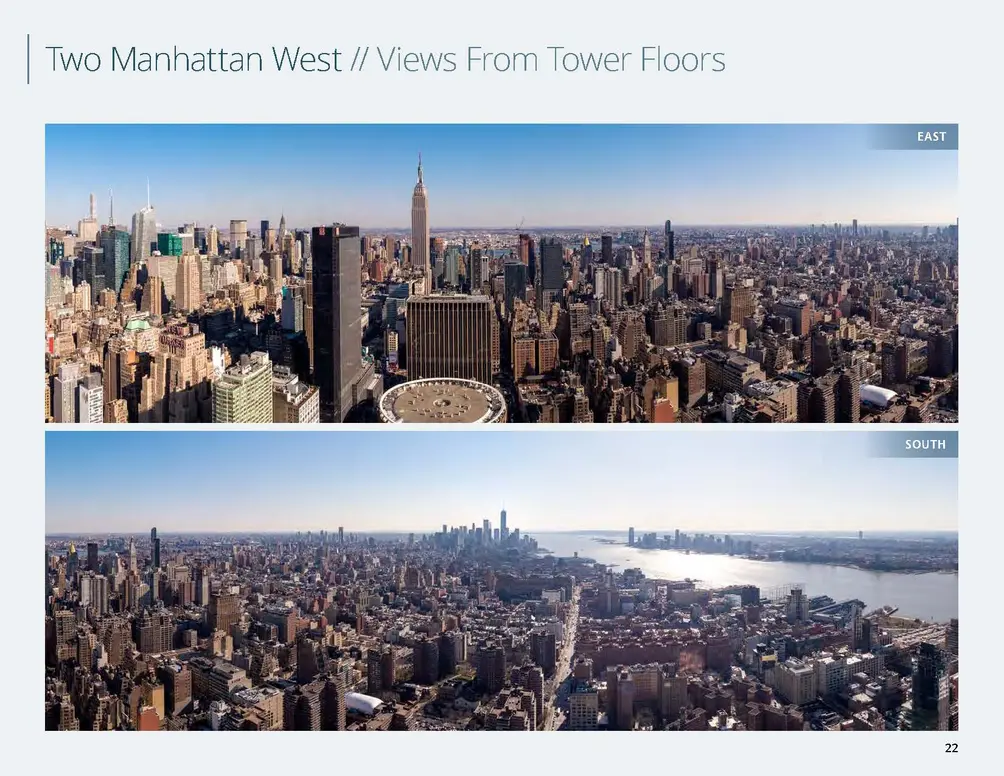 Two Manhattan West will complete the enclosure around the complex's two-acre central promenade that aspires to compete with the likes of the Rockefeller Center in its scope of public amenities and programming. The elongated plaza, which opens onto Ninth Avenue at its east end and connects to West 31st and West 33rd streets in the west, will feature outdoor performances in the summer and ice skating in the winter. A retail arcade flanking on either side will provide pedestrian activity throughout the year.
One Manhattan West has already attracted corporate tenants such as the National Hockey League (NHL), Skadden, and McKool Smith, while its shorter, wider counterpart at
Five Manhattan West
has netted Amazon, Whole Foods, JPMorgan Chase, Peloton, R/GA, and IHS Market. Manhattan West also includes
The Eugene
, a luxury rental high-rise, the wavy-glassed
Pendry Hotel
, currently nearing completion, and the renovated pre-war Lofts.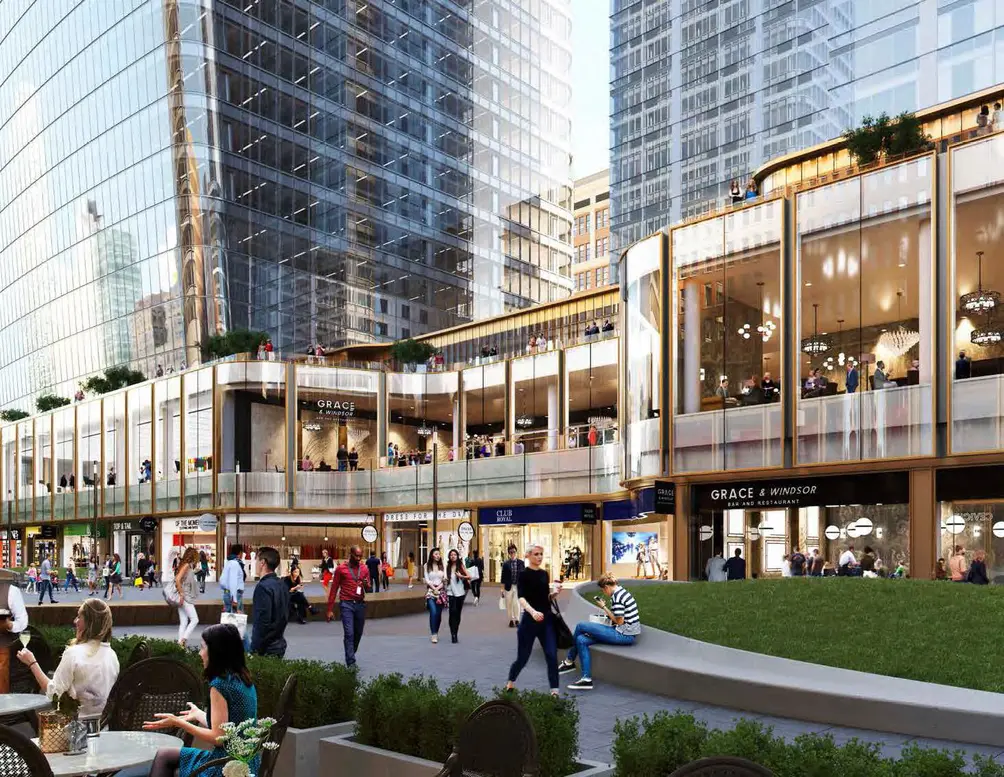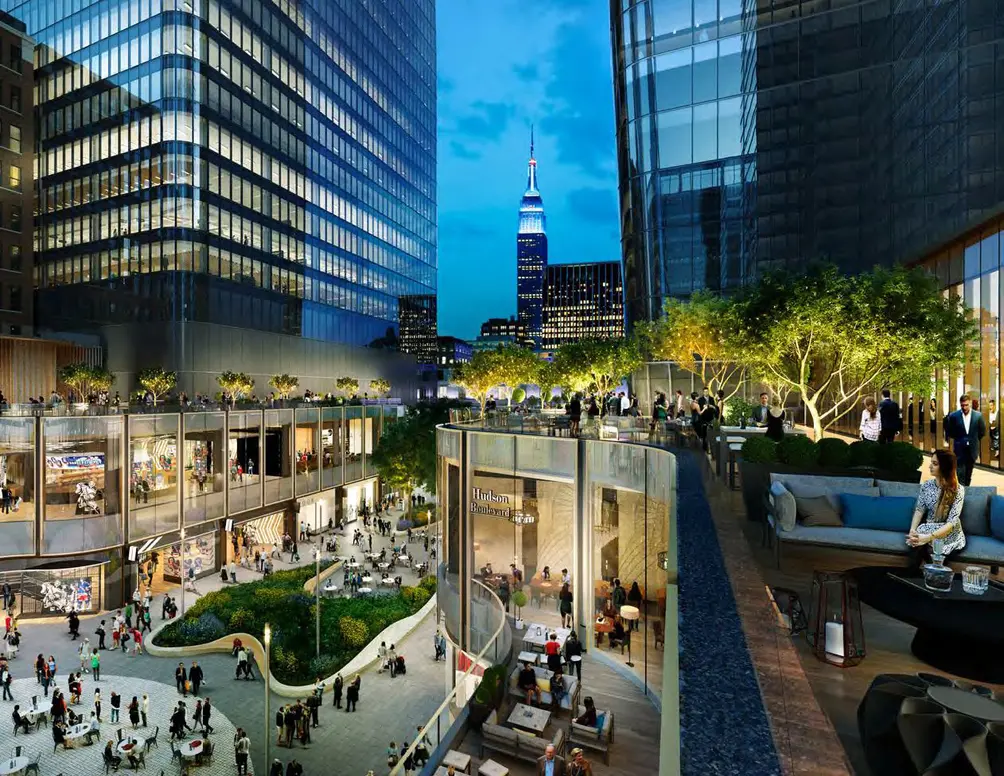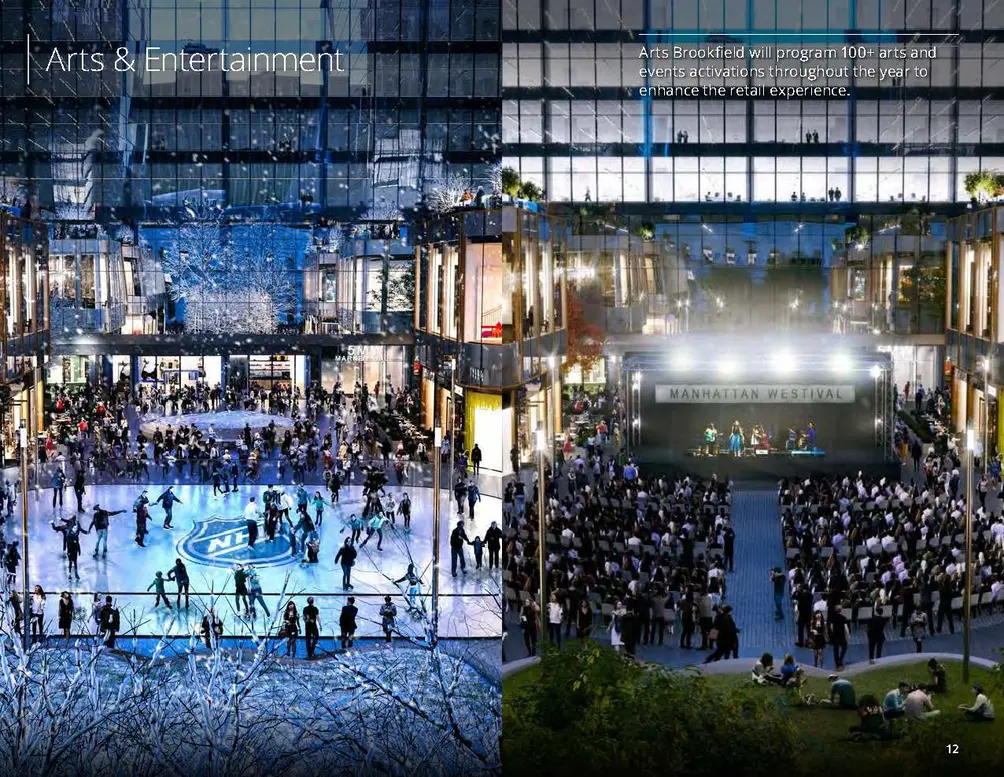 Additional Info About the Building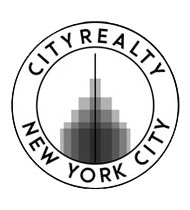 Content & Research Manager
Vitali Ogorodnikov