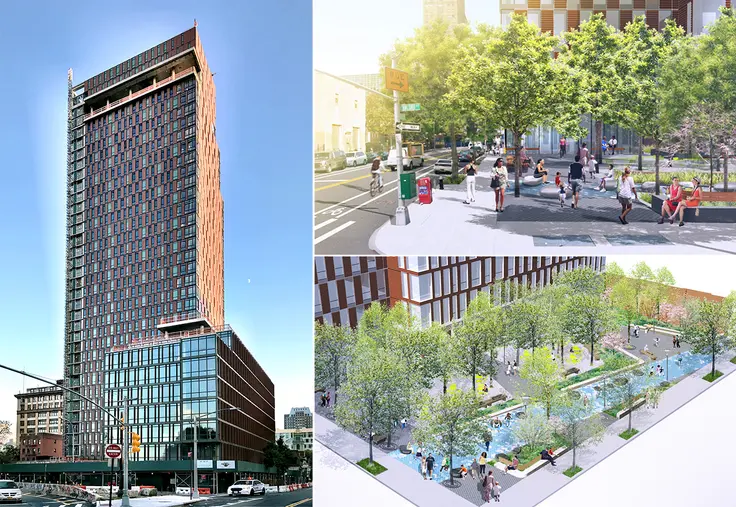 The grand opening of Brooklyn's
Jay Street Residences
is approaching and as the development team led by AmTrust Realty fits out the interiors, we've gotten our hands on the first renderings of the project's public plaza. The 33-floor, 367-foot tower at 203 Jay Street anchors the
Downtown Brooklyn
skyline from the borough's namesake bridge. The project's large site occupies a sort of no man's land between Downtown Brooklyn and
DUMBO
, thus providing a welcoming ground-level experience was of utmost importance.
The 320,000-square foot project is being designed by
Woods Bagot Architects
, the international firm's first major foray in the city. The design team hatched a parametrically-designed cladding system where the density of glass versus rust-colored panels relates to the programming within, while simultaneously controlling the building's solar heat gain. There will be approximately 270 rental units inside the tower and an 8-story office podium shouldering Jay Street.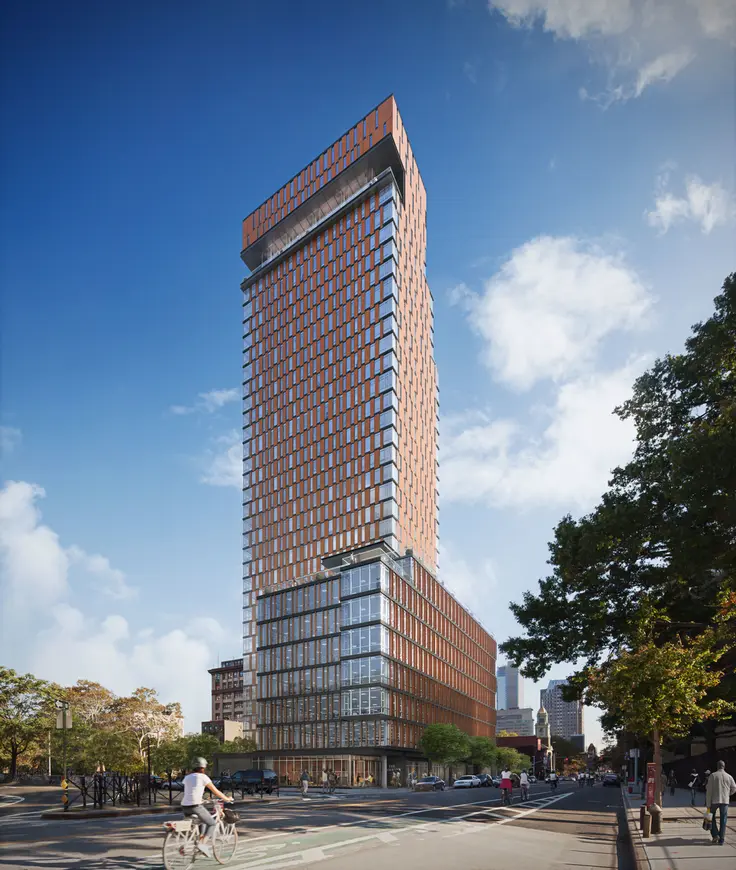 Enlarge Image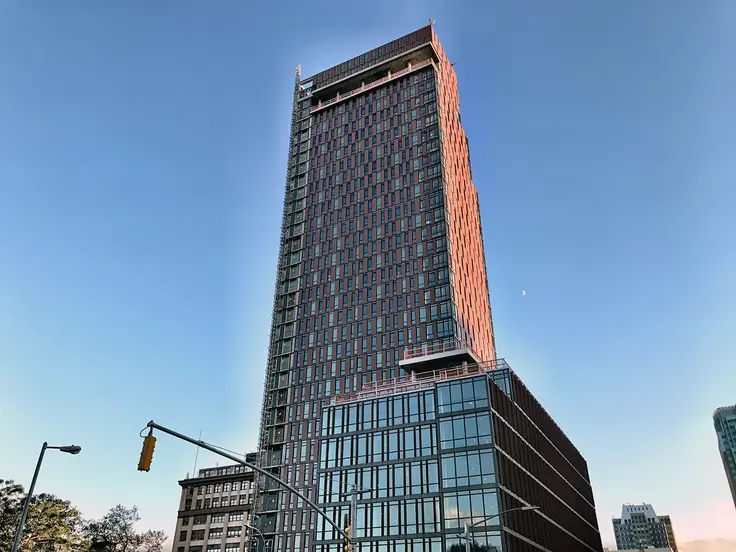 Enlarge Image
Enlarge Image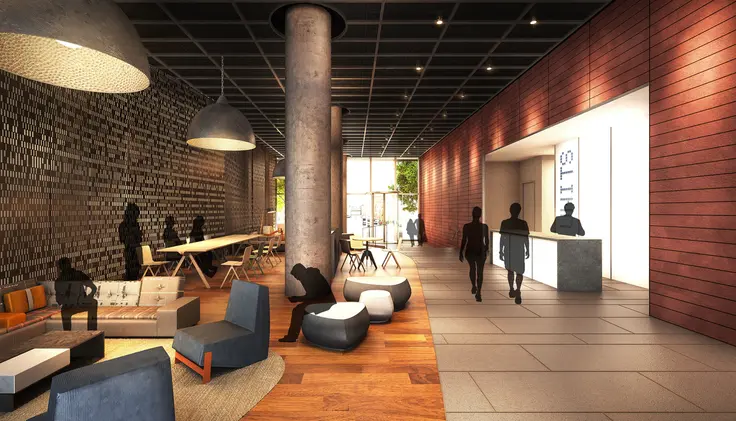 Enlarge Image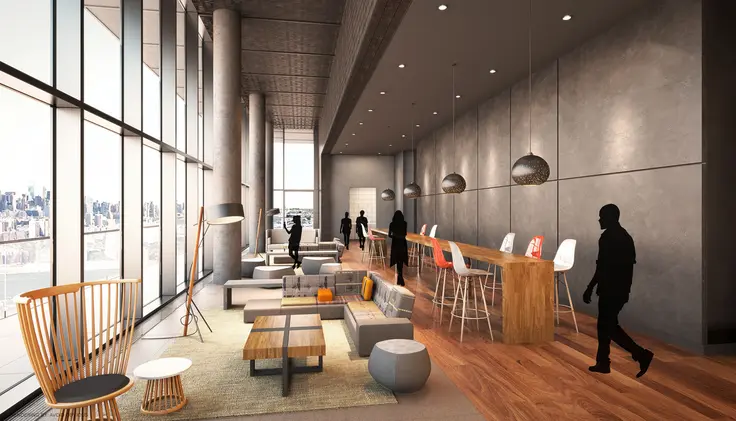 Enlarge Image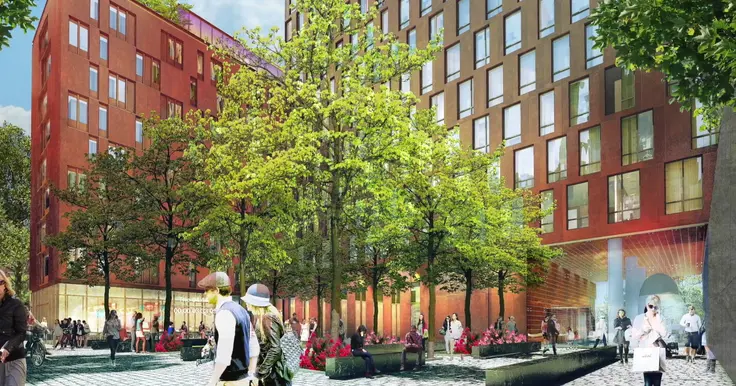 Enlarge Image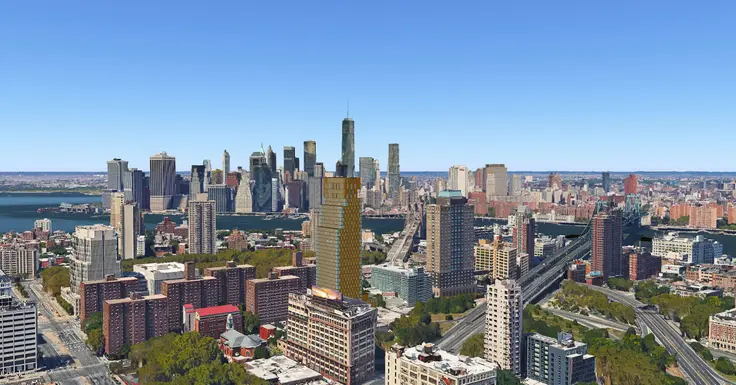 Enlarge Image
Downtown-based
SCAPE
is responsible for the design of the public plaza that will front the southern side of the tower. According to their website, they sought to provide "an engaging year-round community amenity and a vital neighborhood asset for Downtown Brooklyn." There will be an abundance of seating options provided both for solitary contemplation and social engagement.
A staggered row of street trees will screen the space from the adjacent, heavily-trafficked thoroughfares. Cutting across the plaza will be an "art corridor" dotted with large river stones and surfaced with a 'streambed' of blue- and white-blasted glass pavers. A mix of dark and light pavers define the plaza's circulation patterns. Dark pavers are meant to draw pedestrians into the plaza and guide them to the building's entrances. "Lighter-toned pavers signify spaces for socializing and playing," says the firm.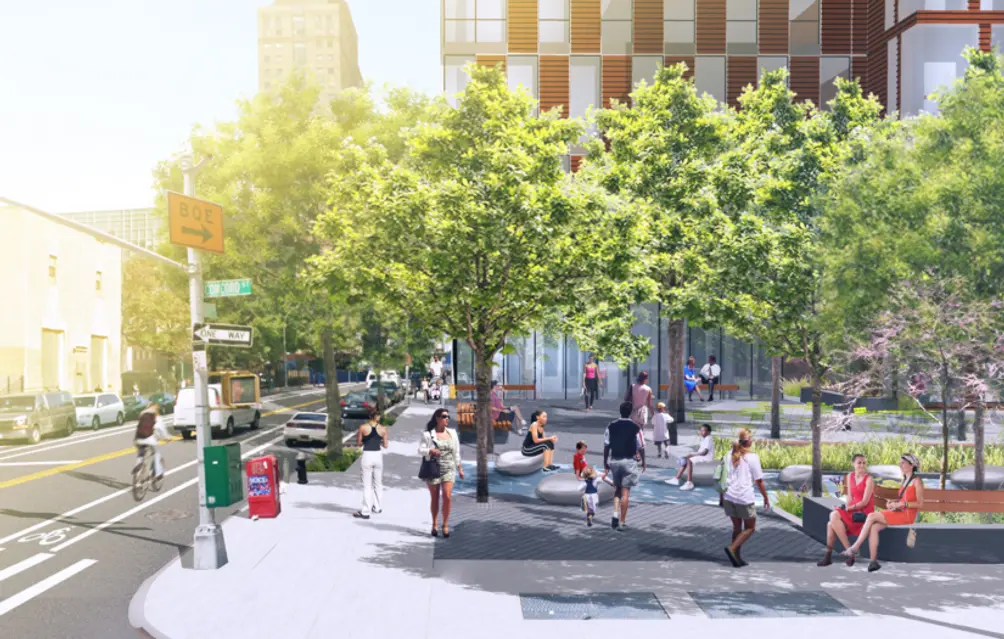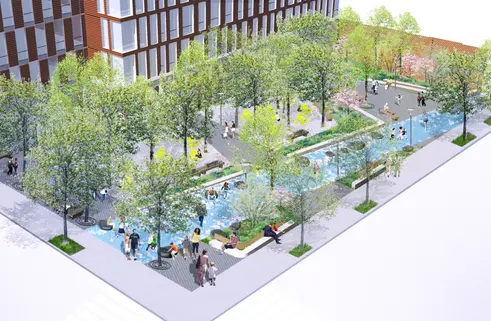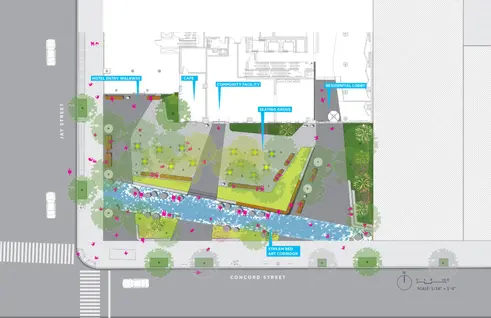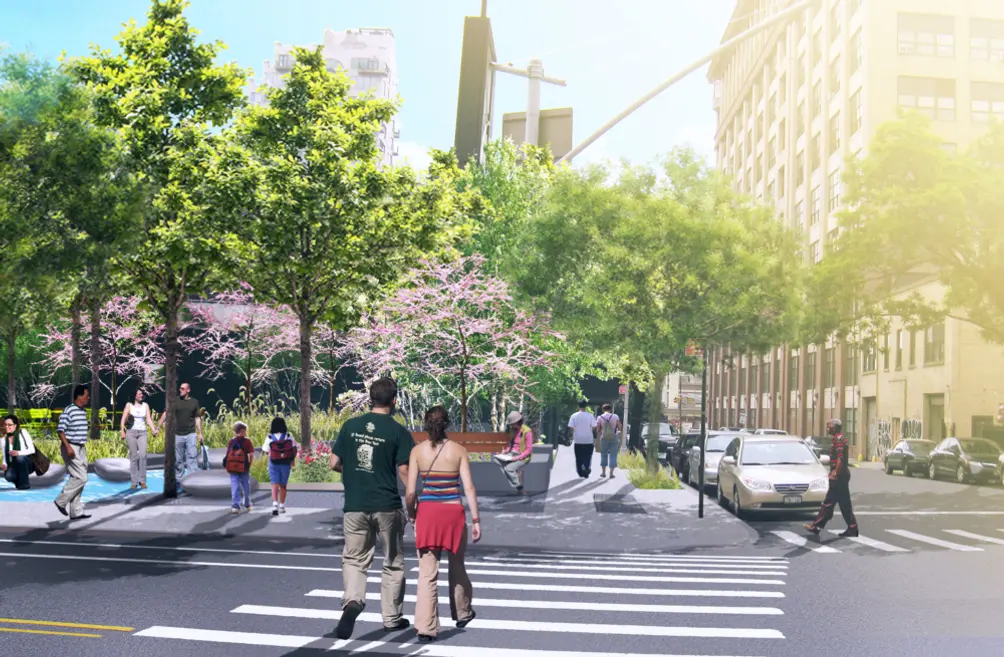 Additionally, the surrounding area is slated for major public and private upgrades. WXY's
Brooklyn Strand Action Plan
hopes to improve the car-oriented environment by bringing in new public spaces and improving transit connections. Across Jay Street, at 90 Sands Street, a 30-story Jehovah Witness dormitory was traded into the hands of Jared Kushner and will likely be converted into a hotel and/or apartments.
Additional Info About the Building