Harlem's first
Sephora
has been rumored for the former home of Lenox Lounge (286 Lenox Avenue), but the new building isn't a pretty sight: Renderings by
Gambino + La Porta Architecture
show a nondescript, four-story building. Height differences aside, it's still incongruous with the red-brick neighbors on either side. The ground floor will be devoted to retail space, and there will be offices on the second through fourth floors.
Following its opening in 1939, Lenox Lounge was
known
for hosting such jazz legends as Billie Holiday, John Coltrane, Dizzy Gillespie, and Miles Davis; James Baldwin, Langston Hughes, and Malcolm X were among the luminaries who used to gather in the lounge's Zebra Room. It underwent a renovation in 2000, but this wasn't enough to restore it to its former glory: Lenox Lounge closed in December 2012 amidst a lease dispute, and demolition began in May 2017. In between, there was
talk
of a new jazz club on the site and a new Lenox Lounge opening elsewhere, but those plans
fell apart
.
"Your good-bye left me with eyes that cry" - "All of Me" as performed by Billie Holiday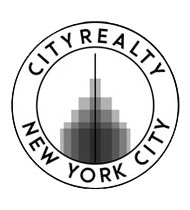 Content Specialist
Michelle Mazzarella
Michelle is a contributing writer and editor for real estate news in New York City
A Proper Home. Sprawling 1-5 bedroom pre-war residences for a lifetime's worth of maintaining traditions or starting new ones. Priced from $1,865,000. Immediate occupancy. By Appt.212.877.7272 . info@thechatsworth.com
View Property
CODA's amenities abound. Relax in the residents' lounge adjacent to outdoor space, then venture up to the roof deck with spectacular views.
View Property
Expansive NYC and Hudson River views with amazing amenities, nestled between Chelsea and Theater District
View Property