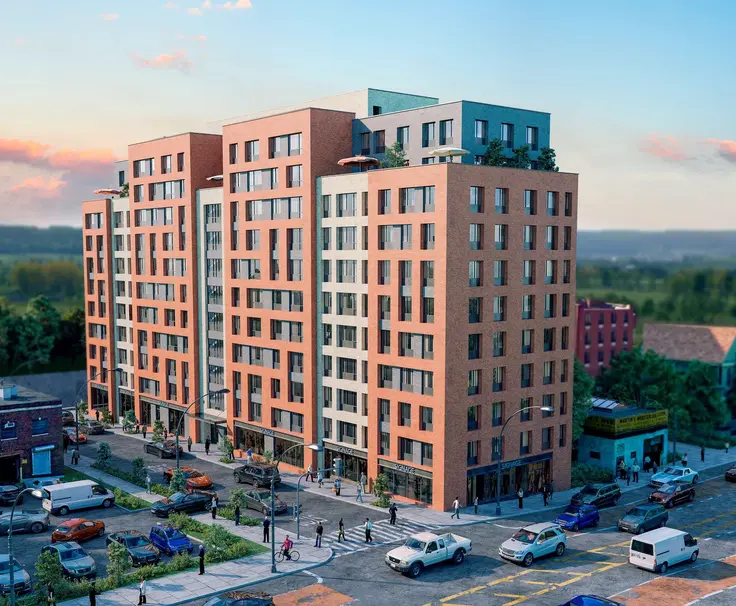 Construction is underway for a new mixed-use rental building on Webster Avenue in the Bronx's Norwood/Bedford Park neighborhood. The building replaces an undeveloped lot along one of the longest thoroughfares in the borough, and is being constructed as a result of a
2011 rezoning
which permits mid-density housing and retail on the avenue.
Located at 3084 Webster Avenue, the 11-story building will be called
Norwood Garden
and sits at the intersection of the dead-end East 203rd Street. The project is from local developers
Stagg Group
and architecture firm
Marin Architects
. As an 80/20 building, the goal is to bring apartments to the Bronx that serve as an affordable alternative to those in Manhattan and Brooklyn, according to a
description of the project
. The building is currently under construction and is anticipated to open next year.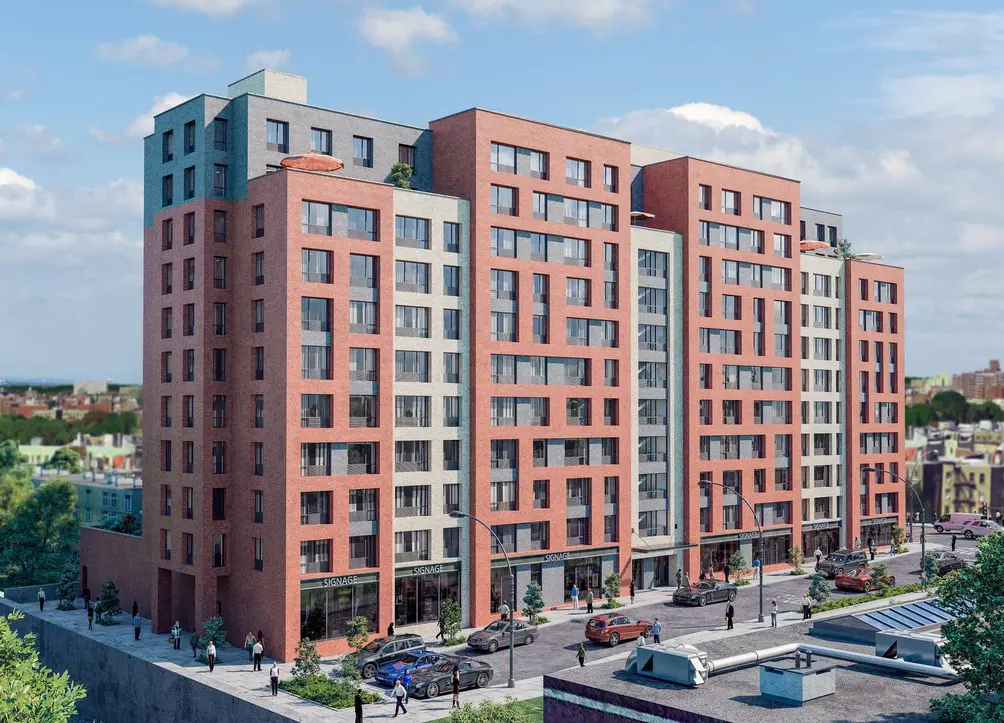 Renderings show an entrance marquee, presumably for residents, mid-block on East 203rd Street, with commercial and retail signage on either side that also wraps to Webster Avenue. Though only one building, the design utilizes varying depth, color and height to create seemingly distinct buildings that will foster a much-improved, pleasant streetscape.

There is a rear, second-story terrace along with several street-facing rooftop terraces. Common rooms and exercise facilities are also expected. There will be 12 apartments on floors 2 through 9, and 10 apartments on floors 11 and 12.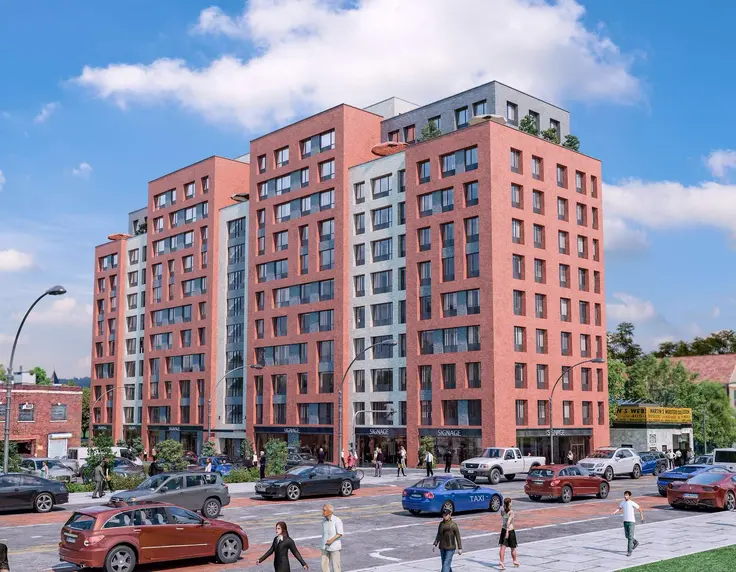 Enlarge Image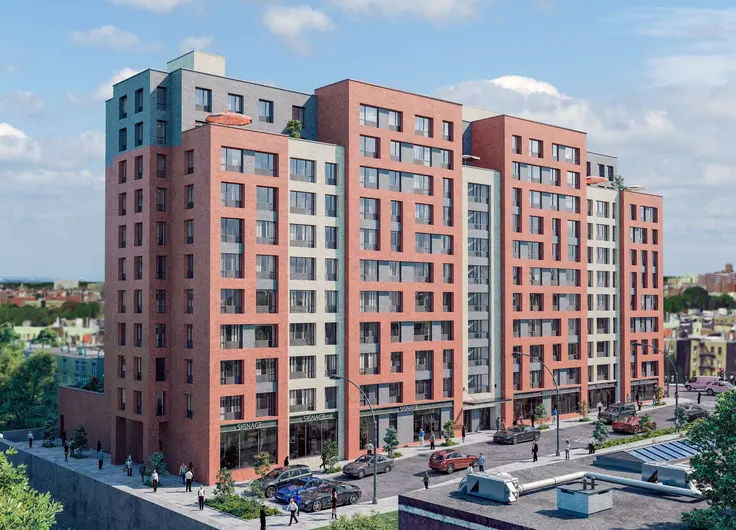 Enlarge Image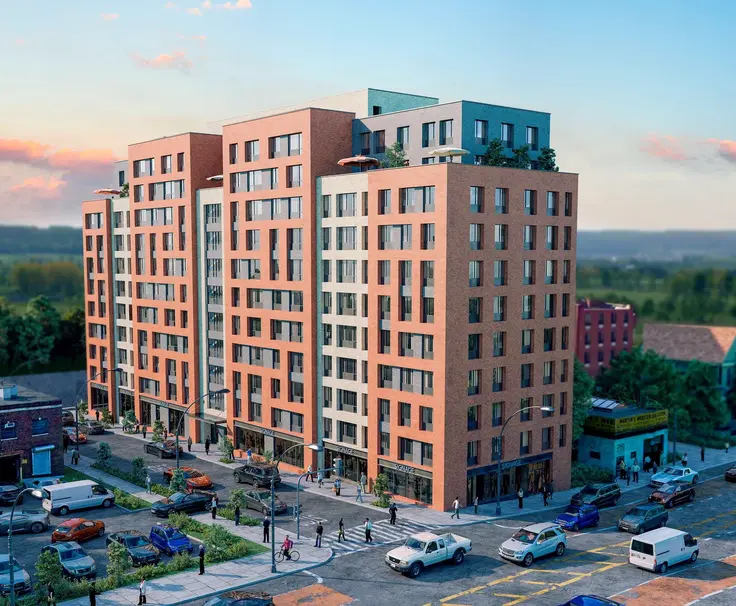 Enlarge Image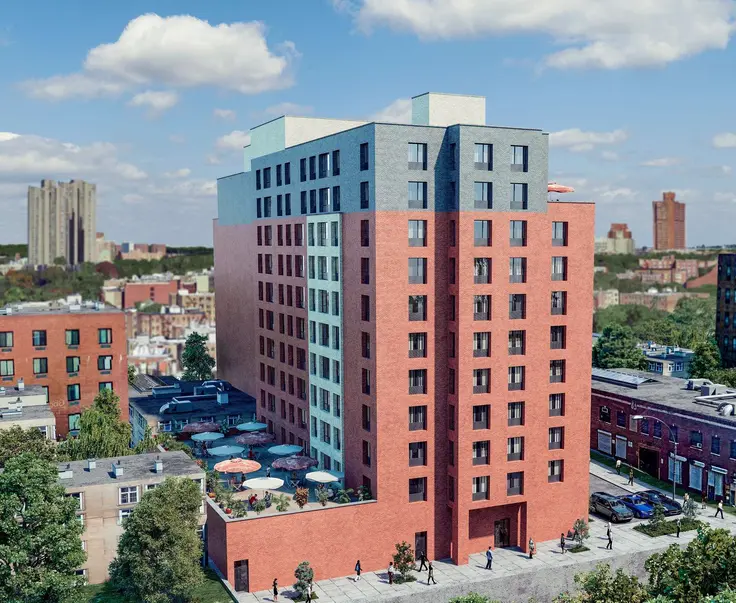 Enlarge Image
Enlarge Image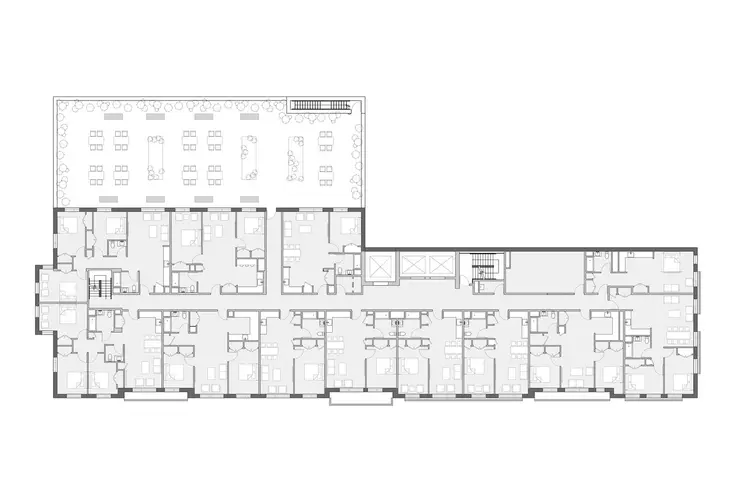 Enlarge Image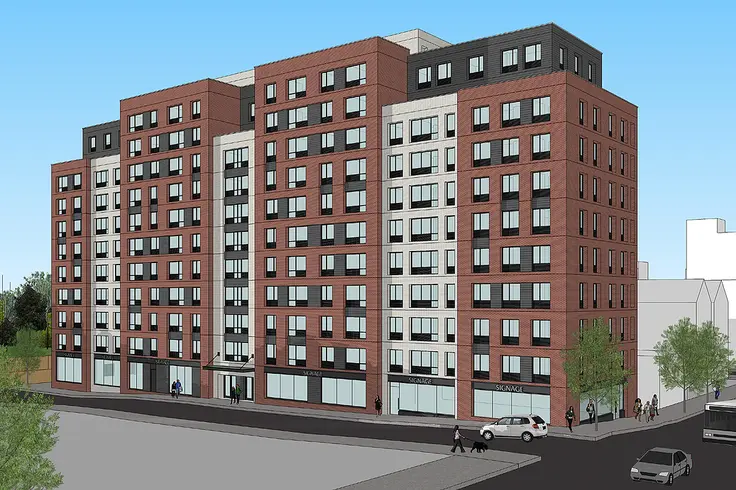 Enlarge Image
The project is nearly 142,000 square feet, including roughly 4,000 square feet of ground-floor retail and more than 6,000 square feet for community space. According to the architects, approvals were needed by at least eight city or state agencies, and construction is being expeditied by using a Girder Slab system for the structural design. "The steel and precast slab system is fabricated offsite and therefore decreases construction time of the building on site," says Marin Architects.
Stagg Group bought the property in 2015 from
L+M Development Partners
for $4.1 million, according to the
Commercial Observer
.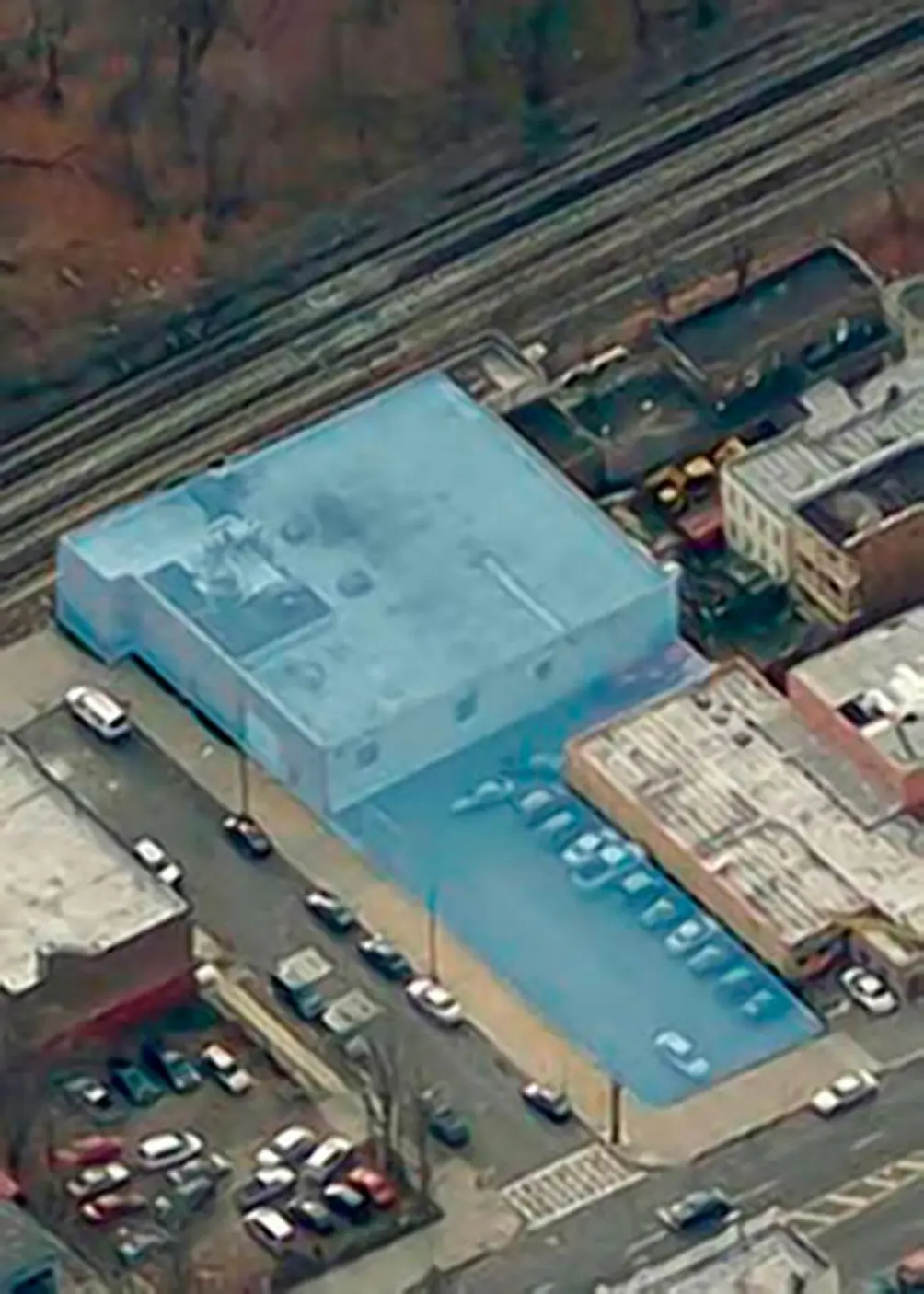 Additional Info About the Building