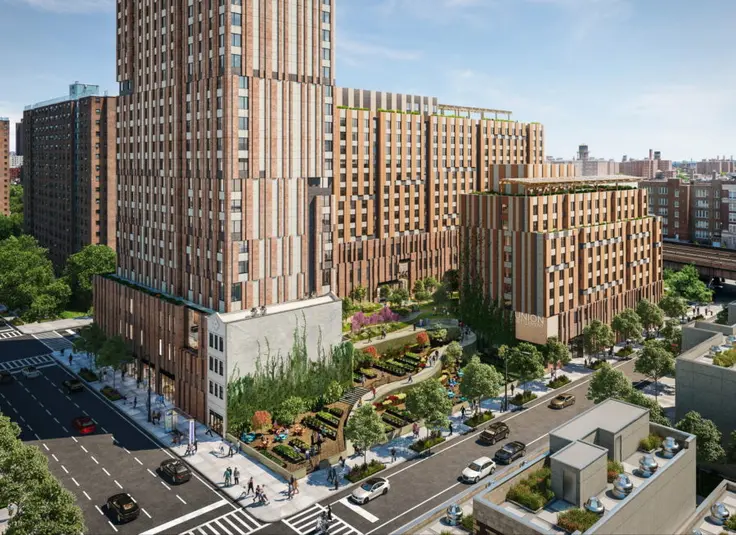 Permits have been filed for another phase of
Sendero Verde
, a full-block housing and community development in East Harlem set to become the nation's largest Passive House. Last June,
permits
were filed for the anchoring 37-floor wing that will rise from the corner of 112th Street and Madison Avenue. Now an
an application
has just come in a pair of opposing mid-rise buildings to stand 10 and 15 floors apiece and hold a total of 315 apartments.
A floor schedule shows the taller north building, to face 112th Street, will have a school with a gym, offices, and cafeteria on its lower floors. Above the school, there will be roughly 23 apartments per floor above. The south building, which will overlook 111th Street will be nearly all residential and will have a top-floor community room and a shared terrace. There will also be a community facility, fitness room, bike parking within its lower floors.
The 37-floor tower portion is tentatively addressed at 1681 Madison Avenue and will hold 317,885 square feet of residential space and 27,906 square feet of commercial. Floors 5 through 36 will have 12 apartments each and offices and retail space will occupy the first 3 levels. Most of the amenities will be situated on the 4th floor and include a yoga room, fitness center, lounge, and laundry facility. The building will also offer residents three rooftop terraces – one on the 37th floor – and residential and bike storage.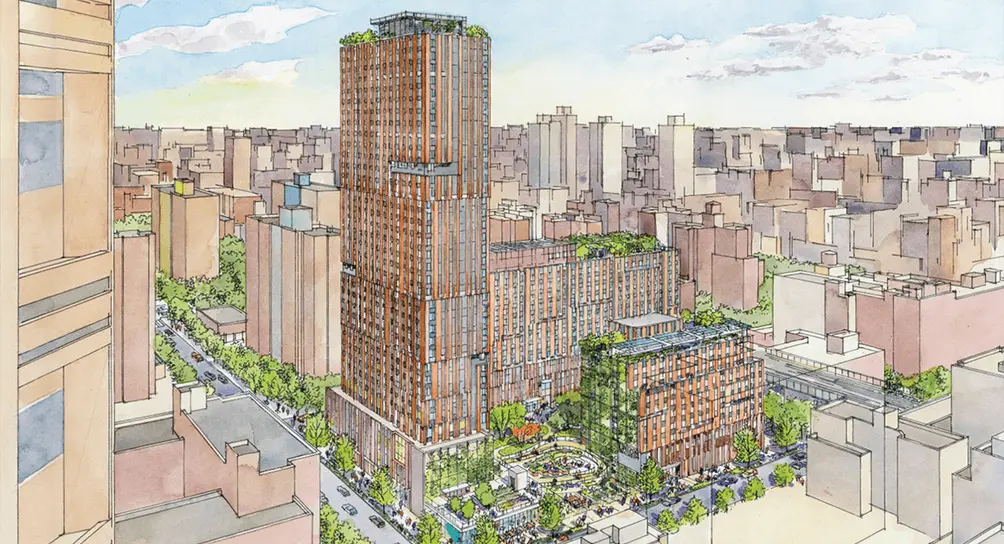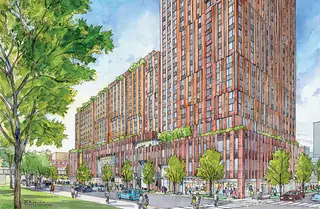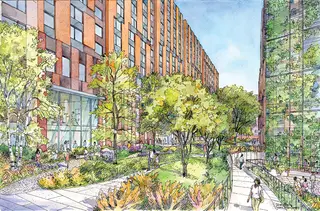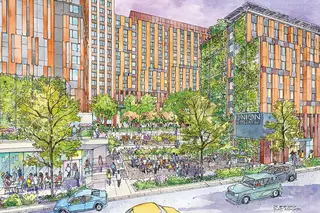 The massive mixed-use complex is being developed by
Jonathan Rose Companies
and
L+M Development
.
Handel Architects
. is responsible for the contextual yet modern design which locates most apartments away from the elevated Metro North line and steps down to the scale of the surrounding neighborhood.
Set to rise on most of a city-owned block bounded by Madison and Park Avenues, Sendero Verde will provide a total of 655 rent-regulated units, 79 of which will be set aside for seniors and 163 of which will be permanently affordable thanks to the city's Mandatory Inclusionary Housing policy. More than 20% of the apartments will serve extremely low-income households earning a maximum of $19,050/year for an individual and $24,480/year for a household of three. 60% of the apartments will go to individuals earning $38,100/year and households of three earning $48,960/year.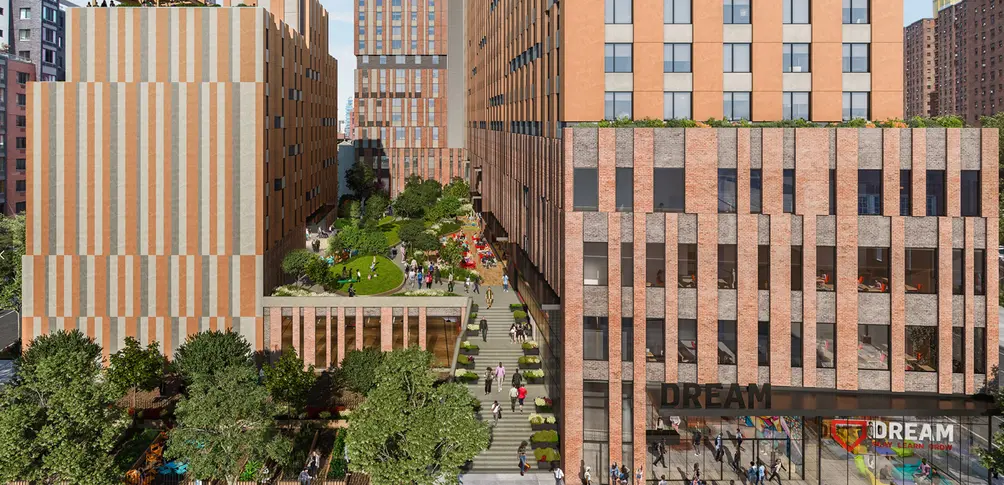 Additionally, there will be retail space consisting of a 7,500-square-foot market and Two Boots Pizza, a significant amount of community space, which will include a YMCA and a charter school, a 20,000-square-foot courtyard, and four outdoor gardens.
The development team, in partnership with Handel Architects and landscape architects
DLANDstudio
, were awarded the project in February 2017 through the city's
SustaiNYC program
.
The construction of Sendero Verde will be complete in three phases and is expected to be completed by 2022.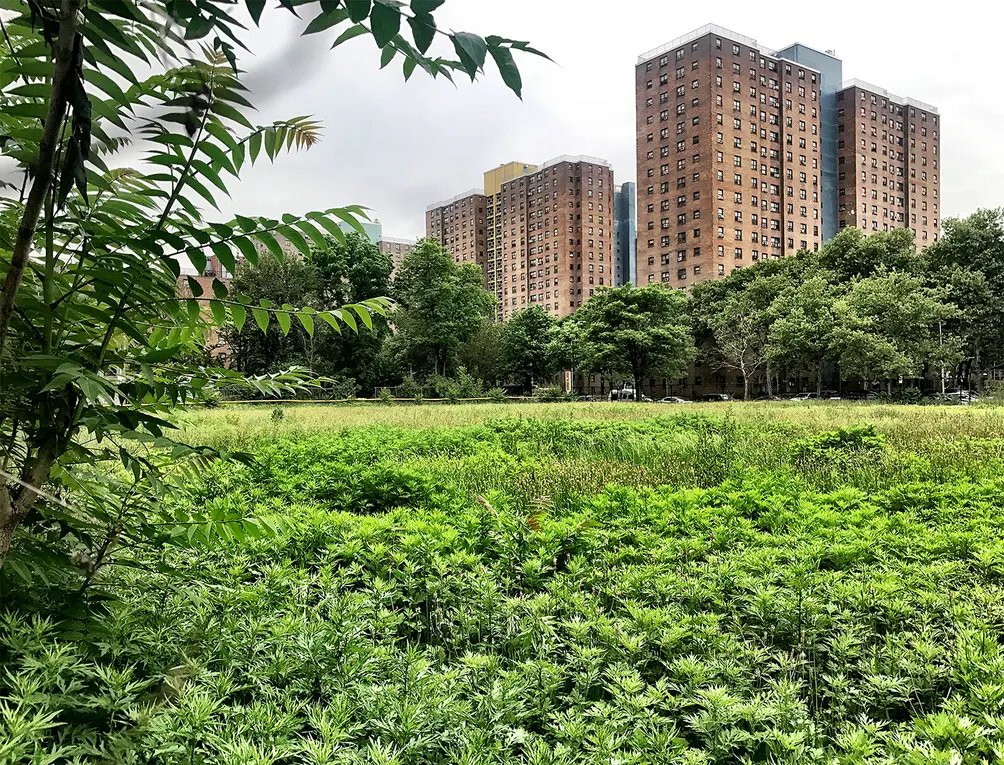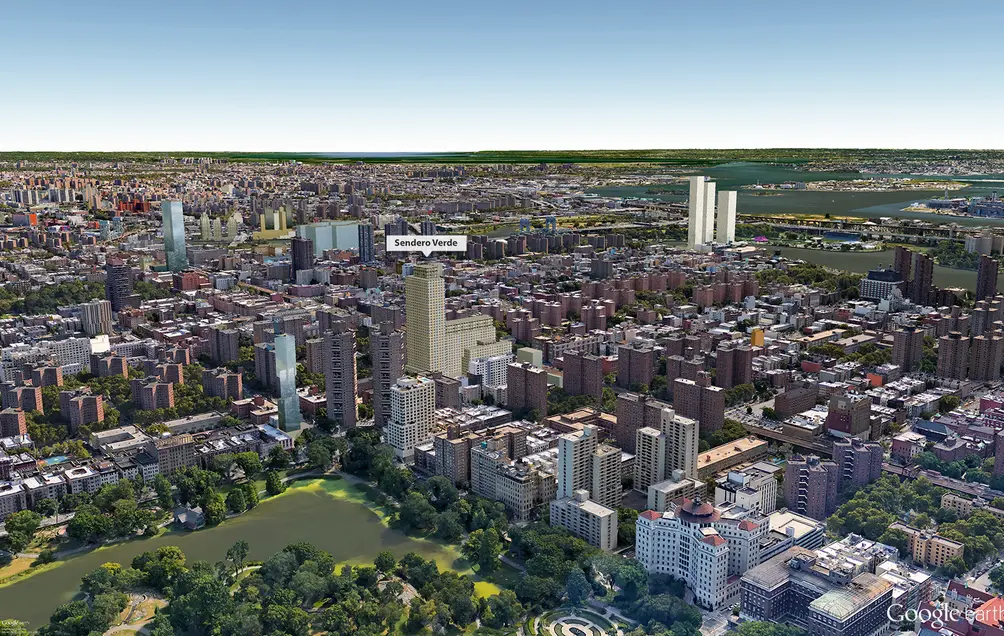 Check out the map below or click here to see where all of NYC's Completed or In-Progress Passive Houses are located:
Additional Info About the Building