An
affordable housing lottery has launched
at
Mill Brook Terrace
, a nine-story development at 570 East 137th Street in the Mott Haven neighborhood in the South Bronx. The 169-unit building features 83 affordable, one-bedroom apartments reserved for one- to two-person households where at least one member is 62 years of age or older. Eligible tenants will pay 30 percent of their income, though applicants must qualify for Section 8 requirements.
Maximum annual income for one-person households is capped at $37,350, while two-member households are limited to $42,700. In 50 percent percent of the units, preference is assigned to current Bronx residents and eligible NYCHA residents. Five percent of the affordable apartments are reserved for applicants with mobility disabilities, with a further two percent allocated for those with vision and/or hearing impairment.
The smoke-free building boasts a 24-hour attended lobby, two elevators, laundry rooms on each floor, a multi-purpose common room, a street-facing green roof terrace on the second floor, and a landscaped yard. The building is serviced by a resident superintendent, on-site manager, and social service staff. Emergency pull cords and handrails in common areas offer further security and comfort to residents, as well as built-in air conditioners in every apartment.
Mill Brook Terrace, designed by Perkins Eastman Architects, replaces a parking lot at the edge of NYCHA's Mill Brook Houses (PDF), where nine 16-story structures stand in a "towers-in-a-park" arrangement famously discredited by urban theorists such as Jane Jacobs. This is one of many ongoing projects within NYCHA's NextGen initiative, which invites developers to create mixed-income housing in place of underused land on sprawling superblocks. The new building brings pedestrian activity to the corner at St. Ann's Avenue and East 137th Street and reintegrates the complex into the vibrant neighborhood.
{ "key" : "", "lat": 40.805908, "lng": -73.917692, "marker": { "icon": "" }, "pov": { "zoom": 100 } }
Additional Info About the Building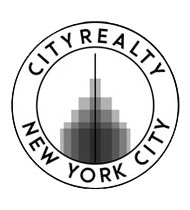 Content & Research Manager
Vitali Ogorodnikov