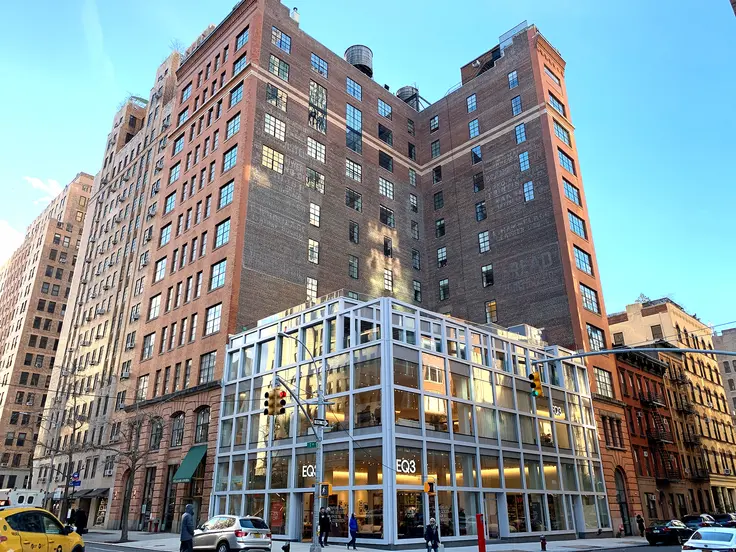 The Manhattan retail market continues its painful transition of taking into regard a new reality that doesn't involve a tremendous amount of brick-and-mortar shopping by consumers. Upon announcing the closing of Coach's 57th Street store, the
New York Post
noted that the lack of demand for retail space has led to a drop in rents on 16 of Manhattan's most celebrated shopping corridors. Last fall's
REBNY report
did notice some stabilization of the market, noting that many vacancies are being repurposed as pop-ups, co-working spaces, bookstore cafes, and other uses that shoppers can't enjoy from the safety of their homes and devices.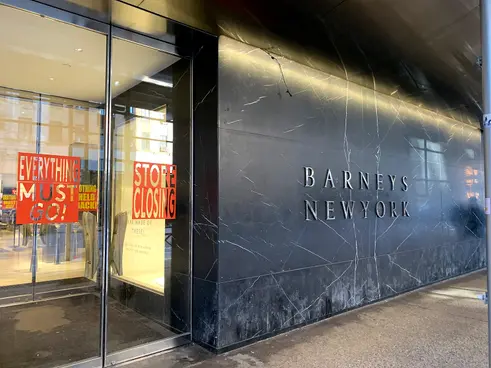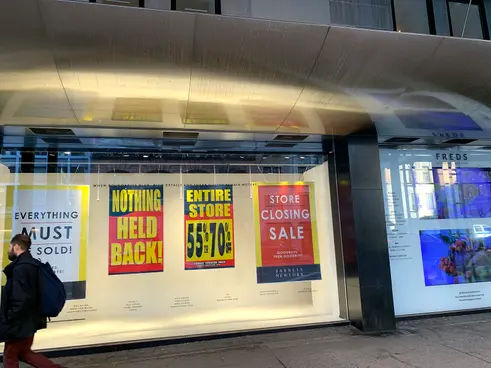 Over in Chelsa, developer A&H Acquisitions sees reason for optimism. Across the street from the Barneys New York downtown flagship, which is closing along with its Madison Avenue counterpart, its retail building at
112 Seventh Avenue
welcomed Canadian furniture retailer
EQ3
to its first New York flagship last November. A recent site visit showed a glass-sheathed building that will offer a welcoming roof deck come springtime.
While the new store hews closely to renderings released by
ARC Architecture + Design
, it is a drastic departure from prior plans calling for a 145-foot condominium tower. Following the
Extell's $29 million
purchase of the low-rise building previously on-site in 2016, plans were drwn up for a building the size of the neighboring
City Prairie
, a prewar condo conversion that suddenly saw its northern and eastern light and views threatened. It's a story heard all over New York these days, but this one has a more interesting ending:
Residents
banded together to buy air rights from the developer for $11 million. In addition to setting a new air rights record, it restricted the new building's size to what we see today.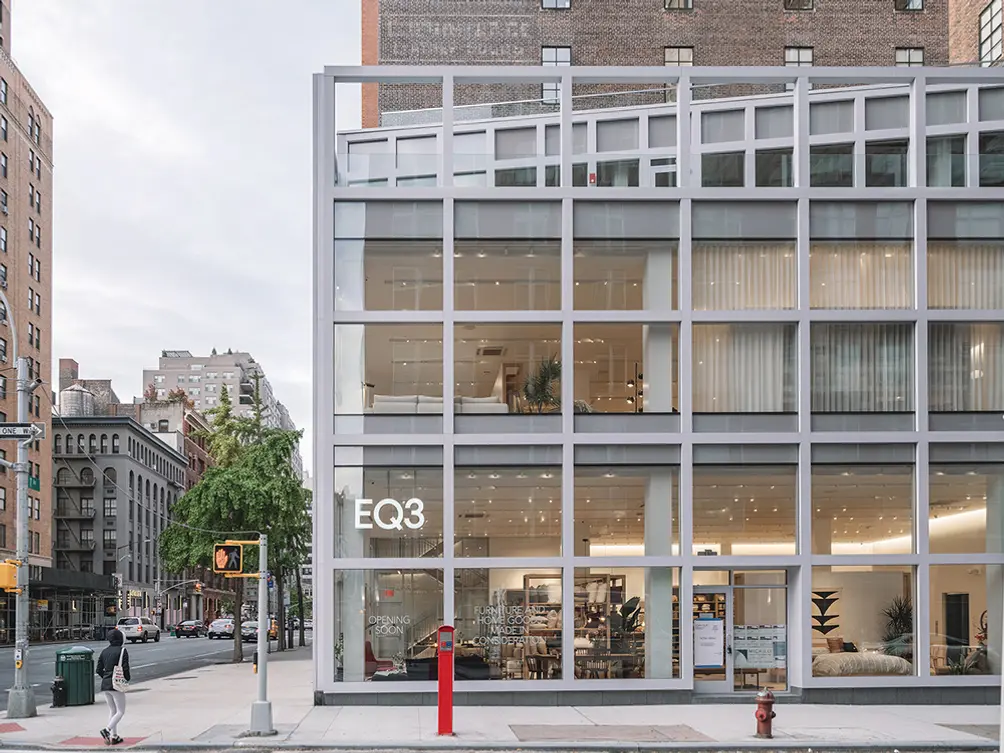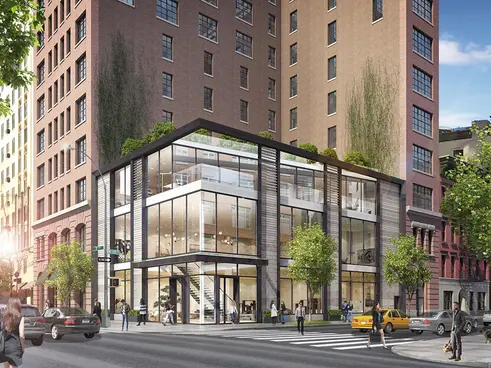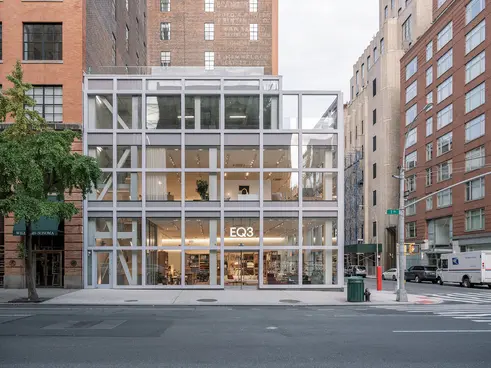 There are currently no listings available in City Prairie, but that section of Chelsea is a highly attractive neighborhood that will draw new residents eager to feather their new nests. Just one block away,
Walker Tower
has six availabilities from
$15 million
that include a penthouse for
$35 million
, all of which would seem to demand stylish furnishings to correspond with their luxe interiors.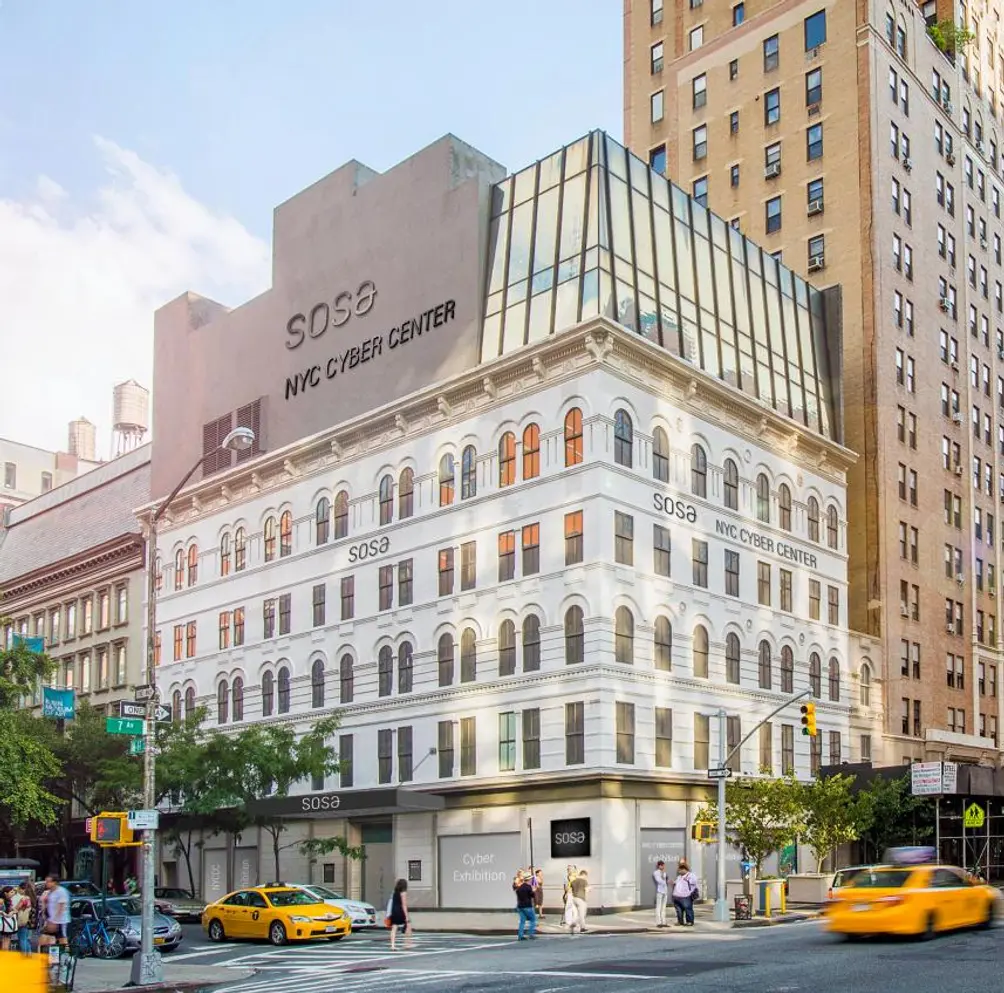 As good as the shopping can be, though, this section of Chelsea has always been and will continue to be known for more than just retail opportunities. Local favorite
Merchants
once occupied 112 Seventh Avenue, but will reopen a short distance away at 190 Seventh Avenue. Hot spot
Cafeteria
is still across the street from the site, and the nearby
Rubin Museum
is as beautiful as ever, hosting an immersive Tibetan Buddhist shrine room and an exhibition of Himalayan art. Moreover, the building next door to Barneys will house a new
global cyber center
that will grow the city's cybersecurity sector and create new jobs.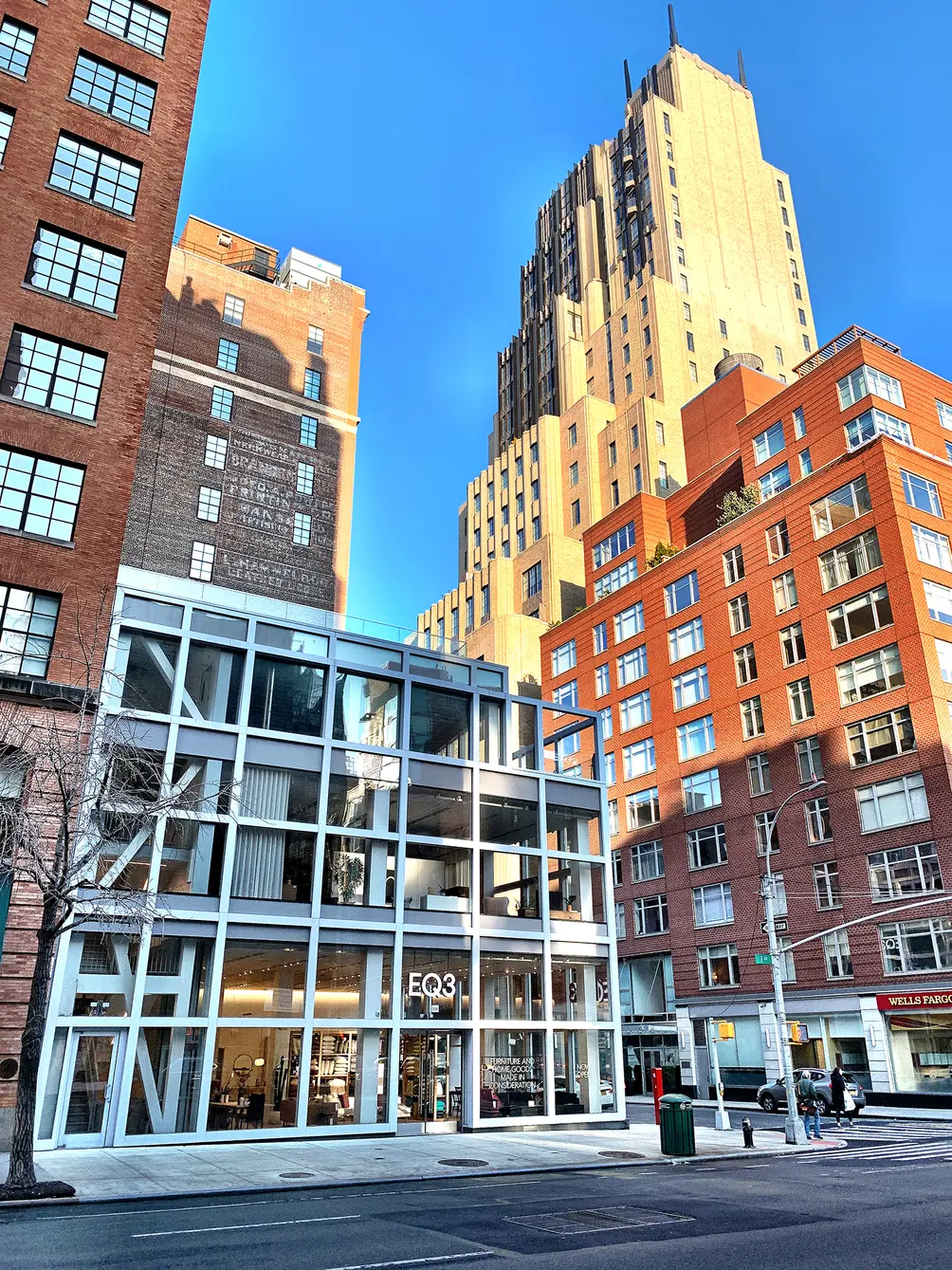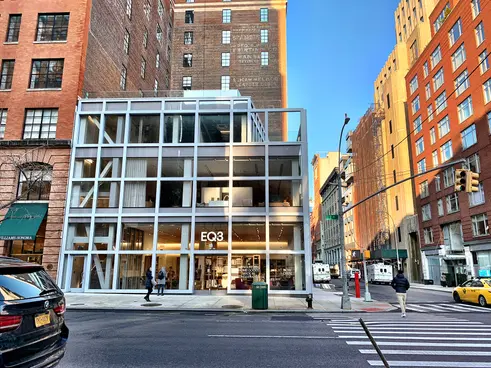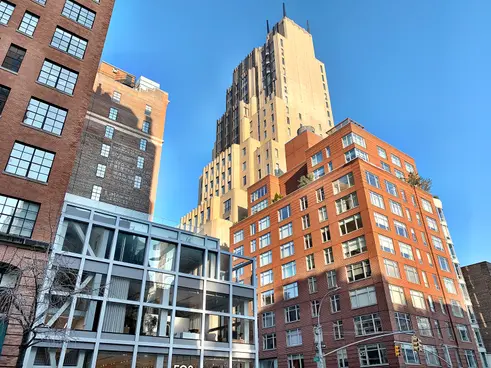 Additional Info About the Building