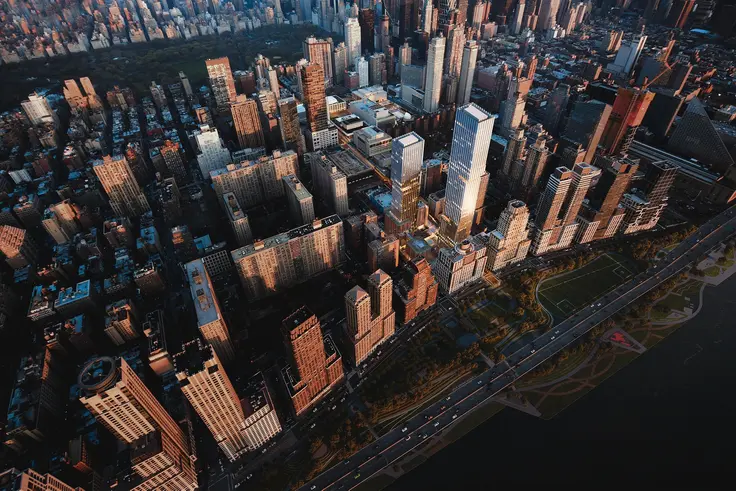 Beware COVID-19/Great Recession part two, one of the great things about New York is that it will never be finished. Specifically speaking for Manhattan, an island that has no place to grow but up, this ambivalent reality has lined the pockets of profiteers and incited the ire of preservationists for boom-bust cycles on end.
William Starrett, builder of the Empire State Building, is quoted as saying, "Building skyscrapers is the nearest peace-time equivalent of war." On the Upper West Side, the epicenter of overzealous activism versus avaricious aspirations, a battle is brewing where developers Silverstein Properties, Taconic Investments, and Nuveen are mobilizing to begin an overhaul of two campuses formerly owned by the Walt Disney Company's subsidiary ABC. As the media corporation prepares to decamp downtown to
Hudson Square
, it remains to be seen how Silverstein will reposition its Central Park-proximate site on Columbus Avenue between 66th and 67th Streets, and how Taconic/Nuveen will capitalize on their set of properties two avenues west at 125 West End Avenue/320 West 66th Street.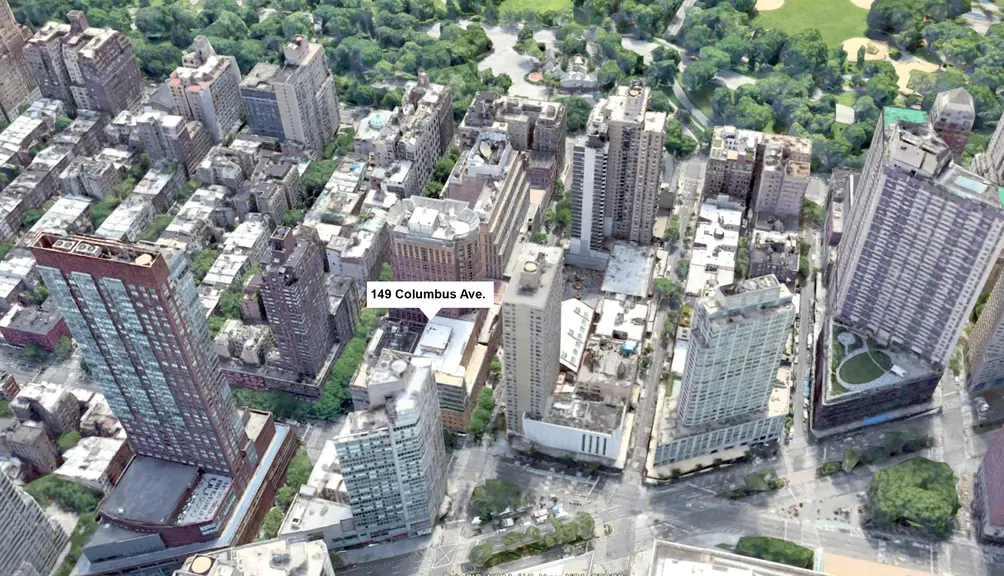 What the developers envision is undisclosed but both parcels will likely comprise a series of tall residential towers. Not long after
Silverstein's $1.16 billion
purchase of the Disney properties was announced in summer 2018, commenters on local blog West Side Rag had begun lamenting the years of construction, jackhammering, and shadows expected from the replacement structures. Construction is likely still a ways off, especially in light of the ongoing pandemic. Additionally, Silverstein agreed to lease back the Columbus Avenue buildings to Disney for five years as they construct their new green-glass quarters downtown.
For the western assemblage, purchased by Taconic Investments and Nuveen from Silverstein for approximately $220 million in 2019,
Commercial Observer
reported last August that the weighty loft building at 125 West End Avenue will be upgraded to cater to life-sciences tenants. The publication also notes that West End properties are under a two-year sale-leaseback agreement with ABC. Silverstein's Columbus Avenue campus has a five year lease-back agreement with the media company.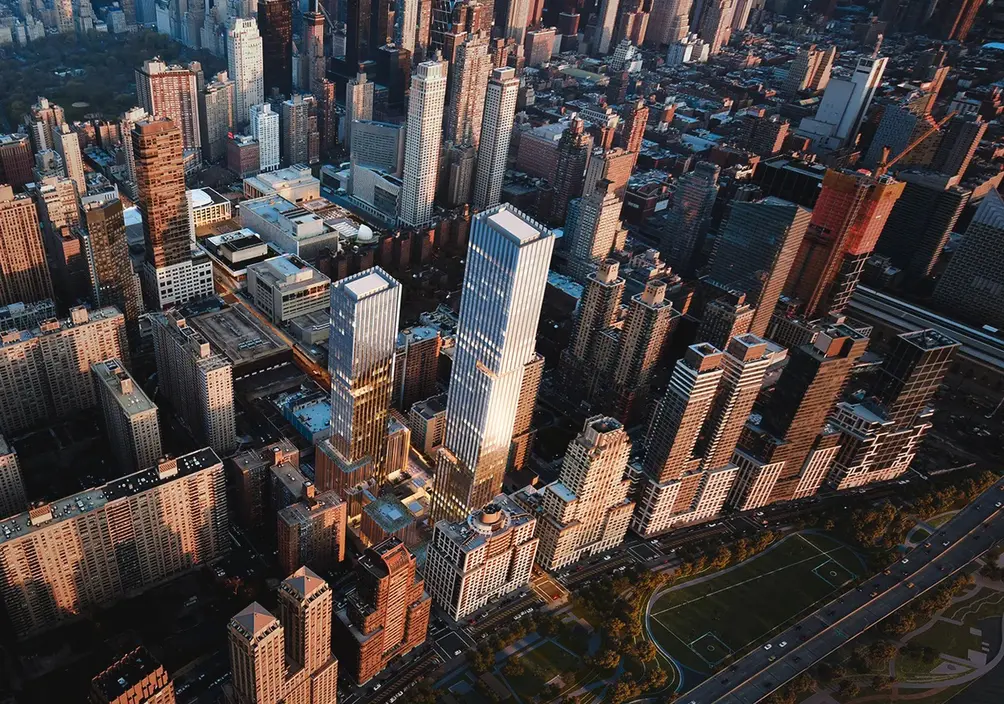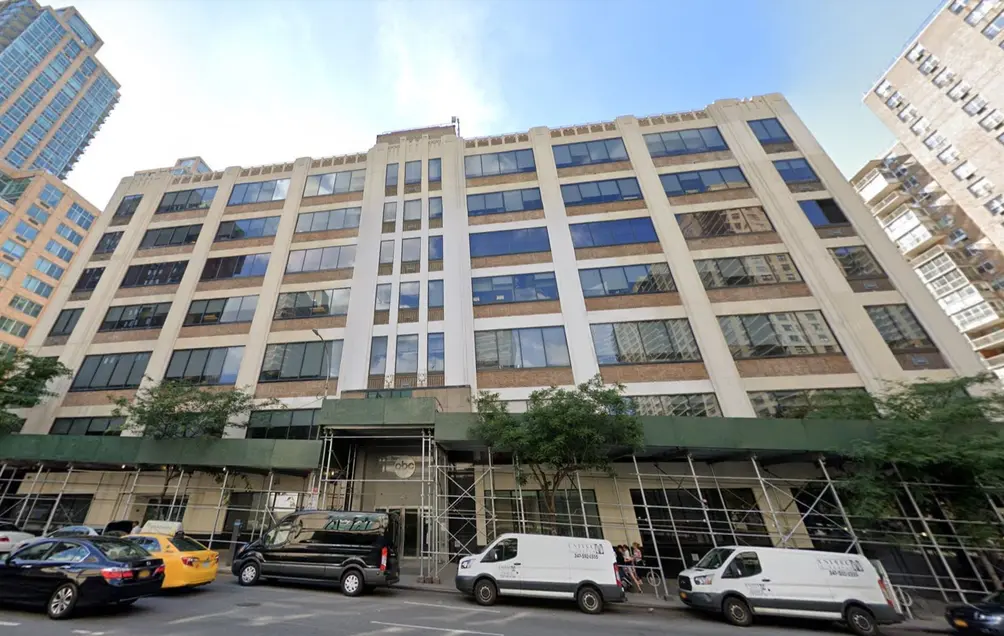 Plans for the lots behind
125 West End Avenue
, a studio building at
320 West 66th Street
and a property known as
Lot 61
, have not been made clear. A rendering published by ArsLonga shows a pair of glass-clad towers of differing heights rising from the parcel. While unlikely to be the final design, the depicted skyscrapers appear roughly 40 to 60 floors in height and may rival the area's tallest buildings. They include the much-contested
200 Amsterdam Avenue
(668'),
3 Lincoln Center
(595'), and
220 Riverside Boulevard
(542').
Local residents have vigorously opposed every sizeable new development in the area, from Trump's Television City in the 1980s, to the recent Waterline Square development, to 200 Amsterdam Avenue, which activists have won a ruling that may result in shortening the building by 20 floors.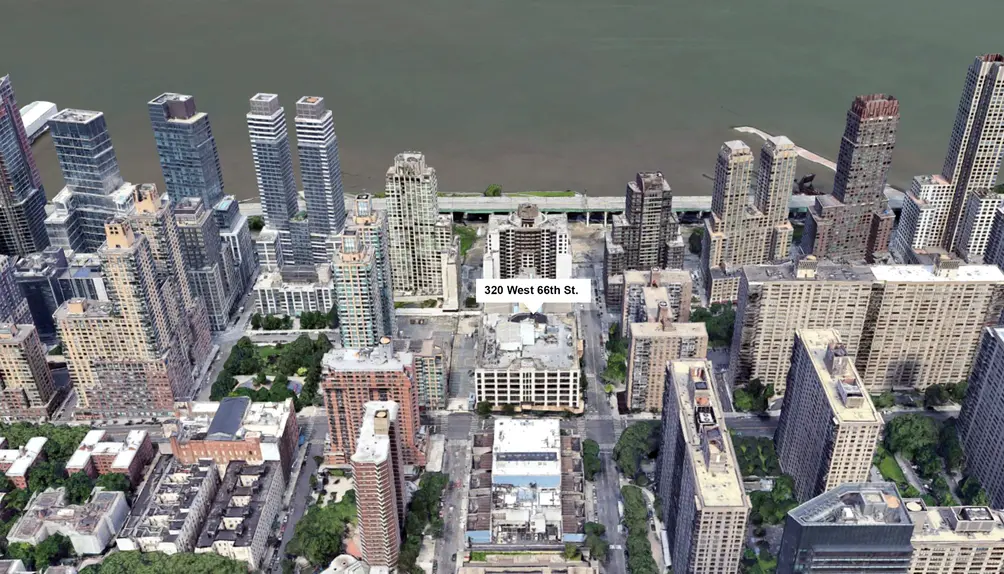 The lot is located directly east of Riverside South's 120 Riverside Boulevard (the shortest building in the original Trump Place plan). West-facing apartments in the new development will offer sweeping views of the Hudson River. Due to the dreary mid-rises of the Lincoln Towers complex and the Amsterdam Houses nearby, there will also be far-reaching views north up the west side and south-east down to Midtown. Available condos ar 120 Riverside Blvd are currently listed from $899K to $4 million and have sold at an average of $1,350 per ft2
Additional Info About the Building