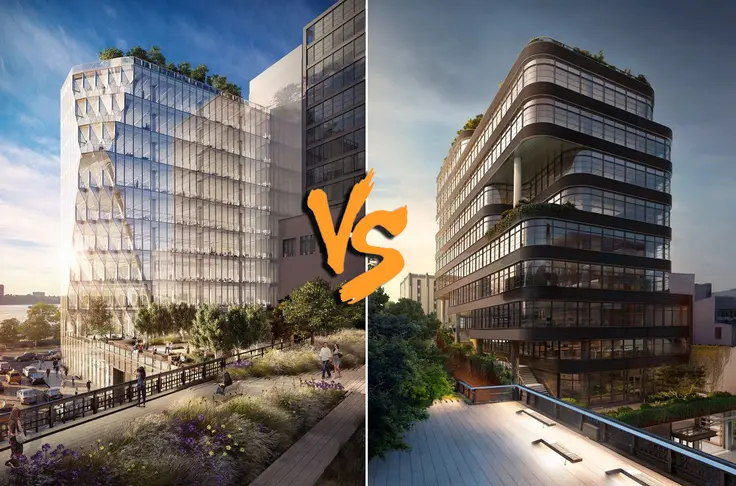 Just as the rest of the city does come nice weather, we're setting our sights on the High Line, New York's most beloved elevated park. In line with recent industrial growth in the area (including Google's purchase of the Chelsea Market and the existing presence of tech companies including Amazon, Facebook, and Spotify), more and more office buildings are continuing to pop up.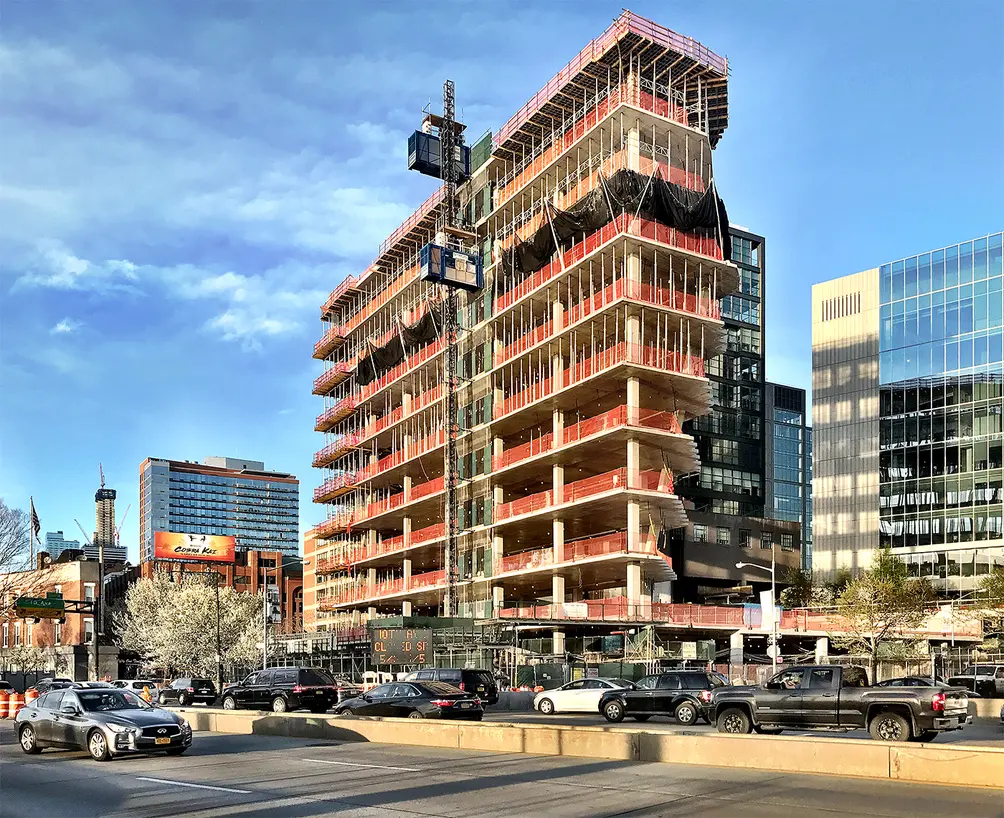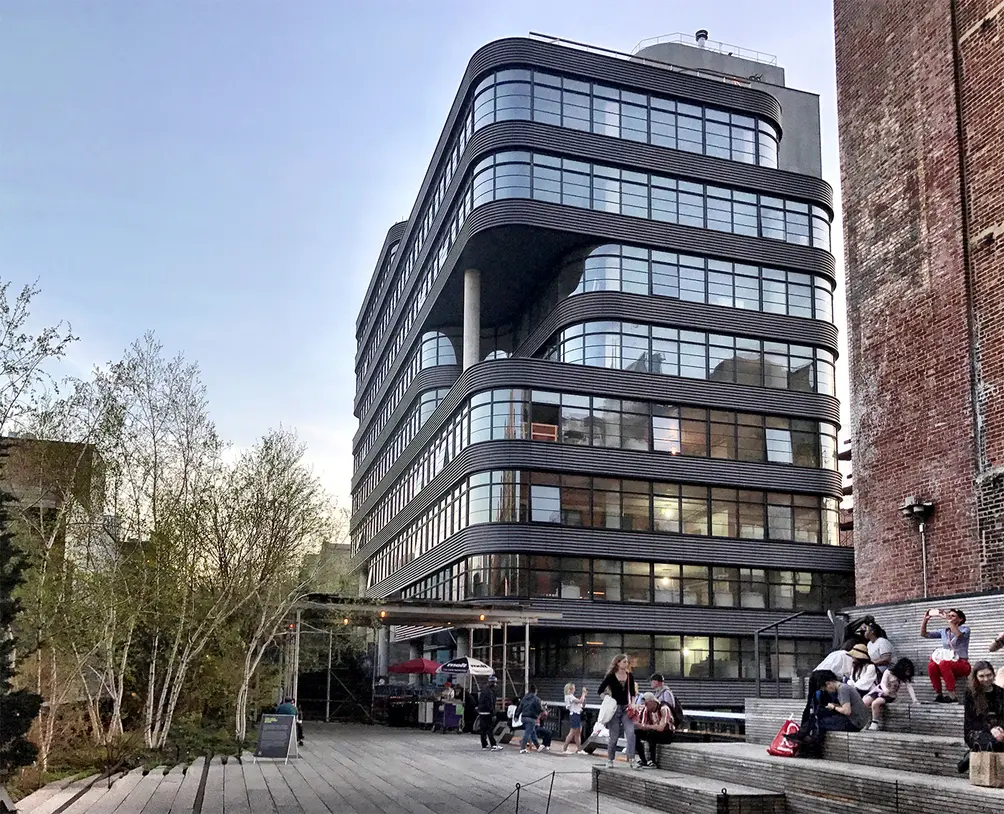 The 12-story 40 Tenth Avenue
recently topped out
at its Meatpacking District location between 13th and 14th Streets. Overlooking the Hudson River and the future floating park at
Pier 55
, the building rises within a block's distance of the Whitney, The Standard, Soho House, and the Gansevoort. Countless restaurants and eateries dot the area as well, including STK Downtown, The Standard's Biergarten, Serafina, Catch NYC, and Valbella.
Rising
to its height of 11 stories overlooking the High Line's Chelsea Thicket is 512W22, situated between 21st and 22nd Streets. This
West Chelsea
locale puts it in close proximity to the Chelsea Piers, full of active opportunities including bowling, golfing, ice skating, and rock climbing. Sharing the block is a myriad of art galleries as well, including Tina Kim, Paula Cooper, Lehmann Maupin, 303, ArtBeam, David Zwirner, Gagosian, and Jack Shainman. For this round, we'll err on the side of 40 Tenth Avenue. You just can't beat the intrigue of a future floating park and endless lunch options!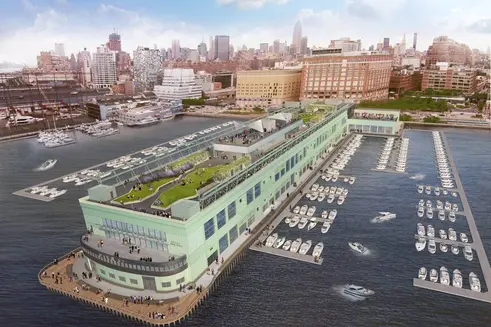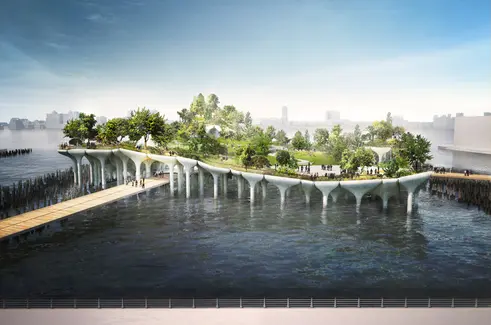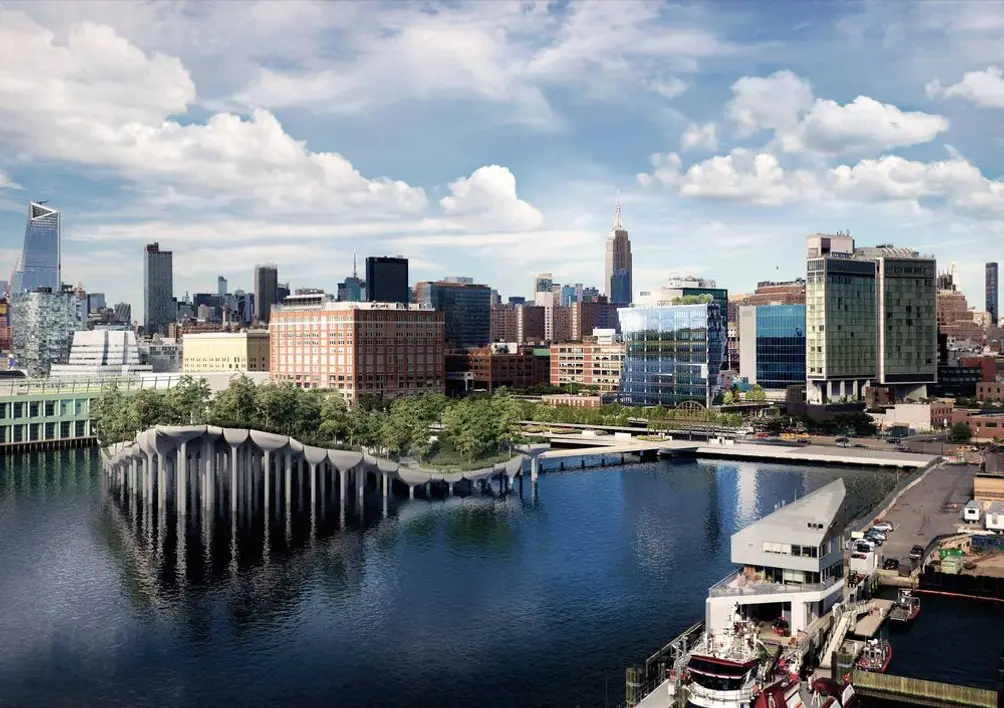 Moving onto design, 40 Tenth Avenue by
Studio Gang
stands as a glassy, jewel-like structure with chiseled edges incorporated to allow the building to follow the sun throughout the year. Seeking to block the sun's glare and heat gain, the studio has incorporated its ongoing tall building research to use angles of the sun's rays to sculpt its form. The resulting "solar carve" design seeks to protect the High Line as a public space without blocking its sunlight. By nature, however, the towering 40 Tenth's sky garden will receive the maximum amount of sunlight, while the park below will receive 4-6 hours of shade. The building is targeting LEED Gold certification.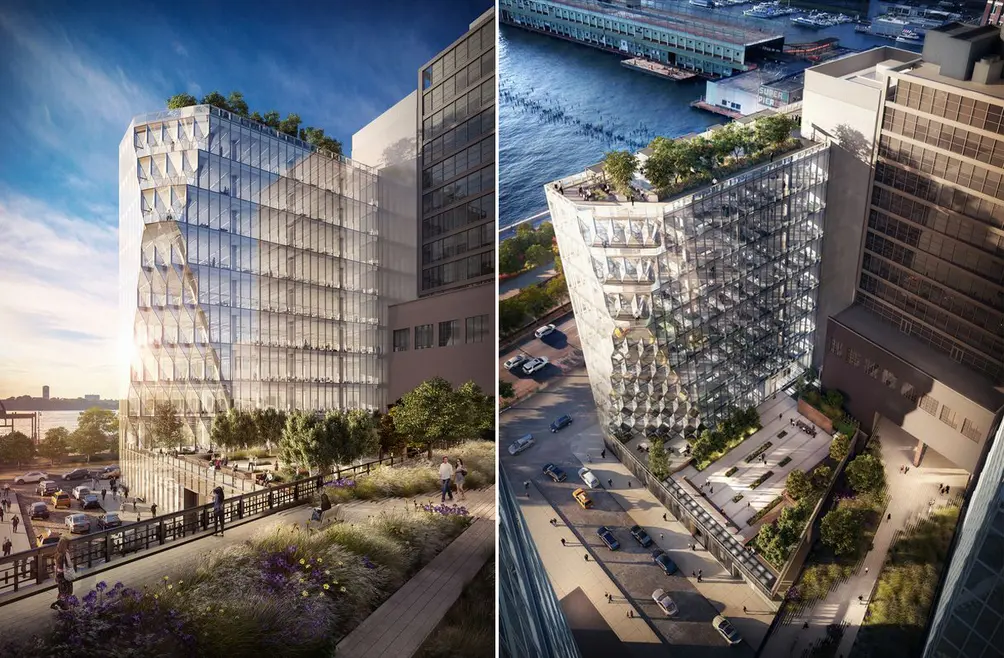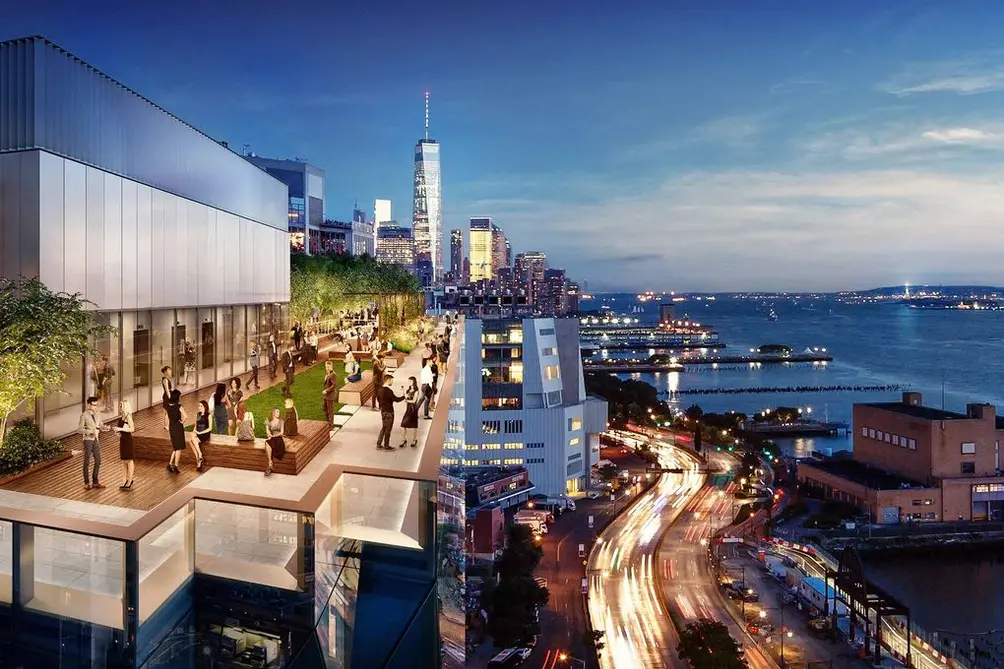 512W22 channels the nearby
Starrett-Lehigh Building
with its soft corners, terra cotta bands, and curvaceous panels finished in a metallic glaze. The overall effect is a richly distinct façade that doesn't overwhelm the High Line. Plus, rising as a conversion of the previous 5-story parking garage on site, the building doesn't take away from any of the neighbors' pre-existing views. Also seeking LEED Gold certification, 512W22 takes this round.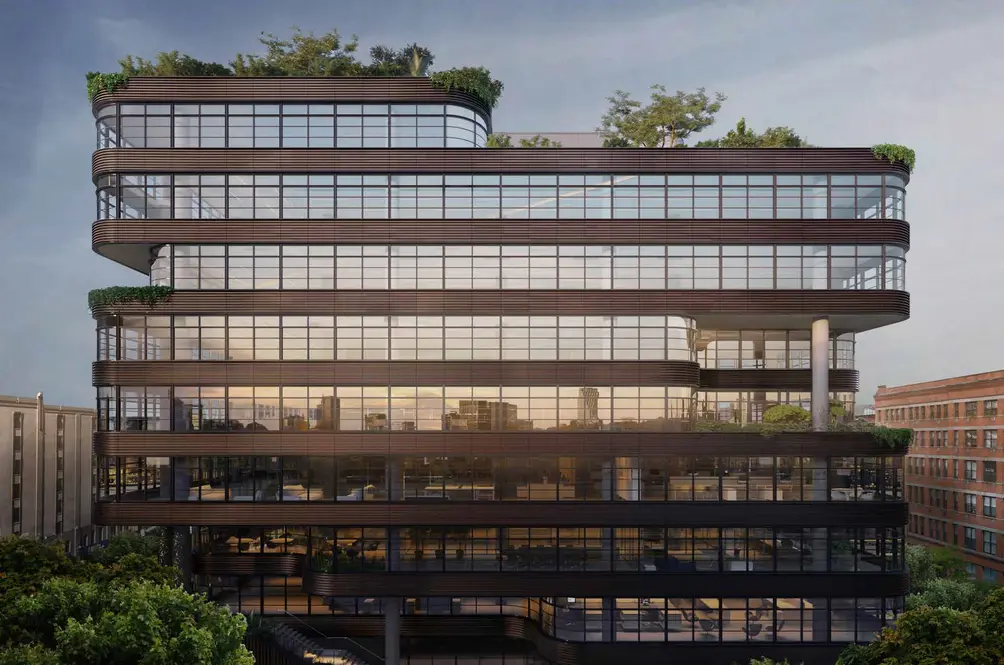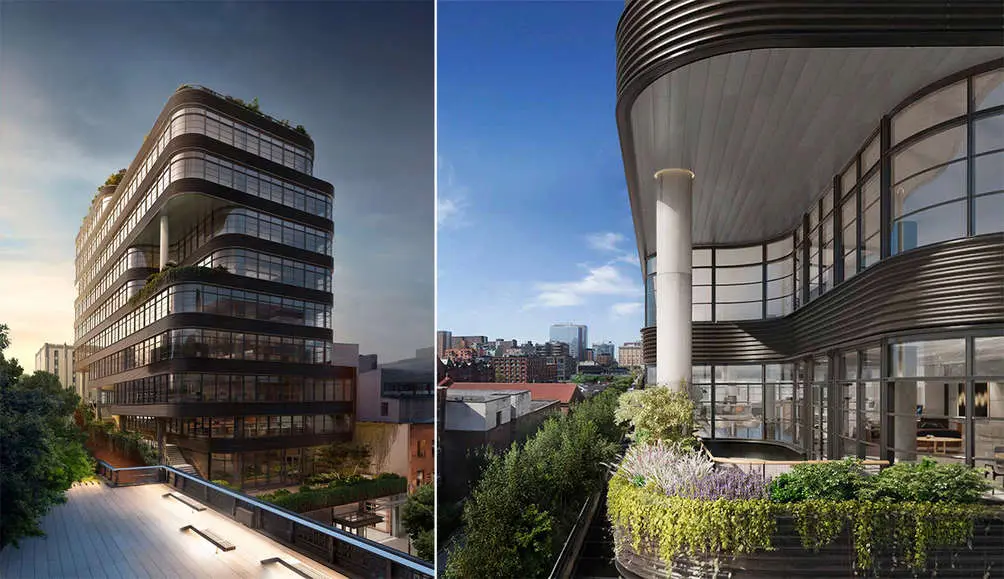 At 170,000 square feet, 512W22 offers a variety of layouts to accommodate differing company sizes. The first floor spans 9,900 square feet with soaring ceiling heights of nearly 17 feet, with upper floors ranging between 12,900 square feet with 10-foot ceilings and one terrace, and the 22,900 penthouse with 24-foot ceilings and three terraces. Oversized operable windows are employed on each floor to give occupants direct control of the environment and access to cool air. The building also offers the unique opportunity for a tenant to command its own 4-story townhouse, spanning 50,000 square feet and offering a private entrance on 21st Street. For this marvel, 512W22 takes the cake.
Enlarge Image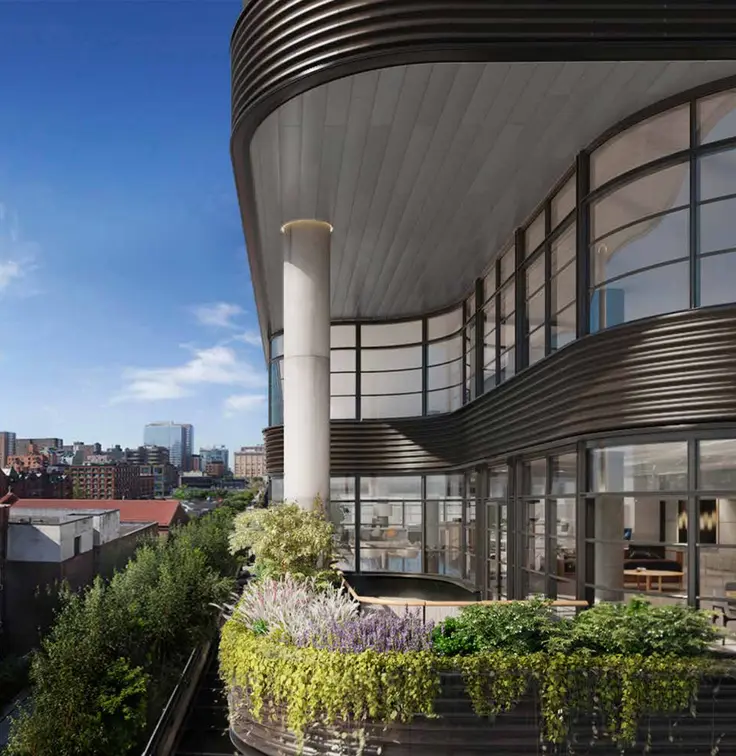 Enlarge Image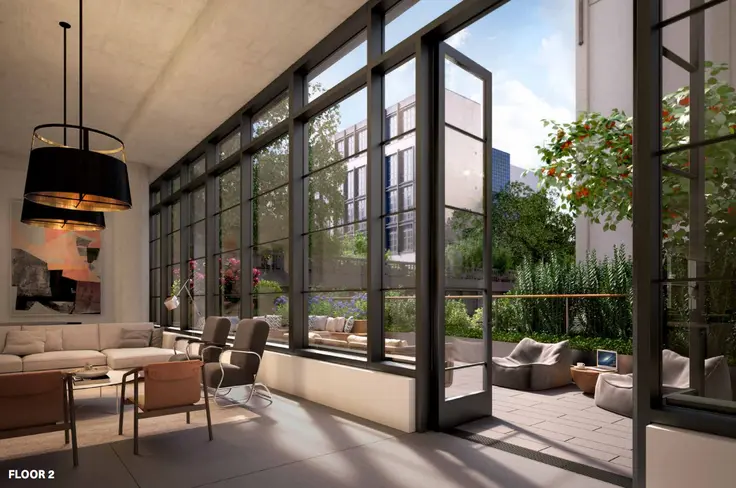 Enlarge Image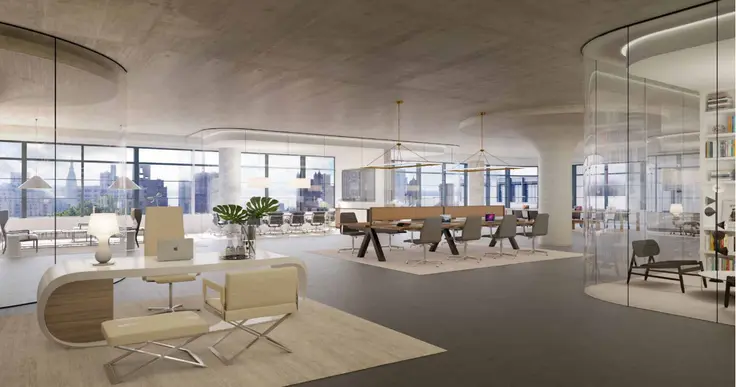 Enlarge Image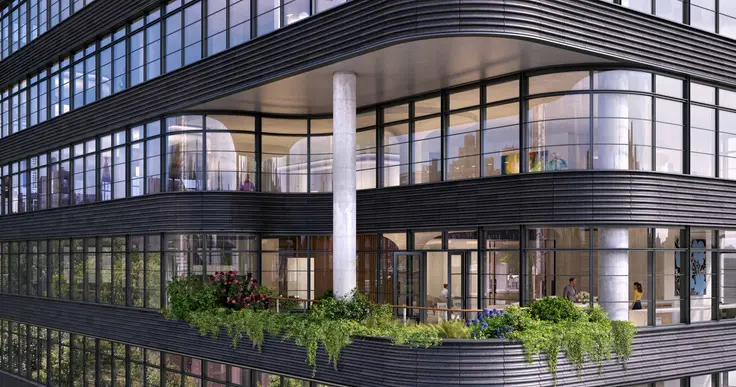 Enlarge Image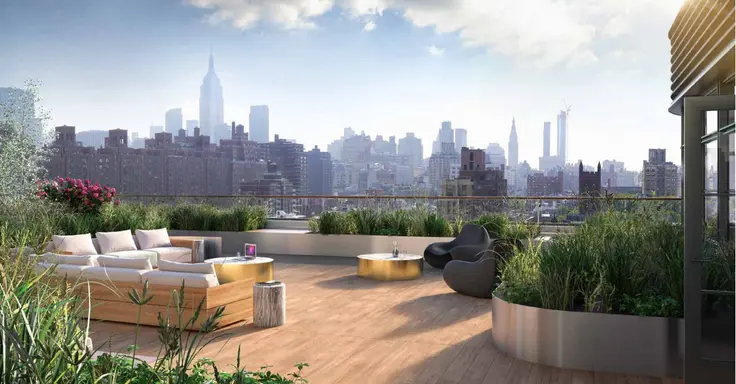 Enlarge Image
Not far outdone by any means, 40 Tenth Avenue spans 139,000 square feet and features an array of layouts, including office ranging between 13,741 and 14,274 square feet. With dedicated private outdoor space on each floor, as well as an 8,000-square-foot second-floor outdoor space and a 10,000-square-foot rooftop deck, the building also features ceiling heights that soar past 17 feet in certain spaces.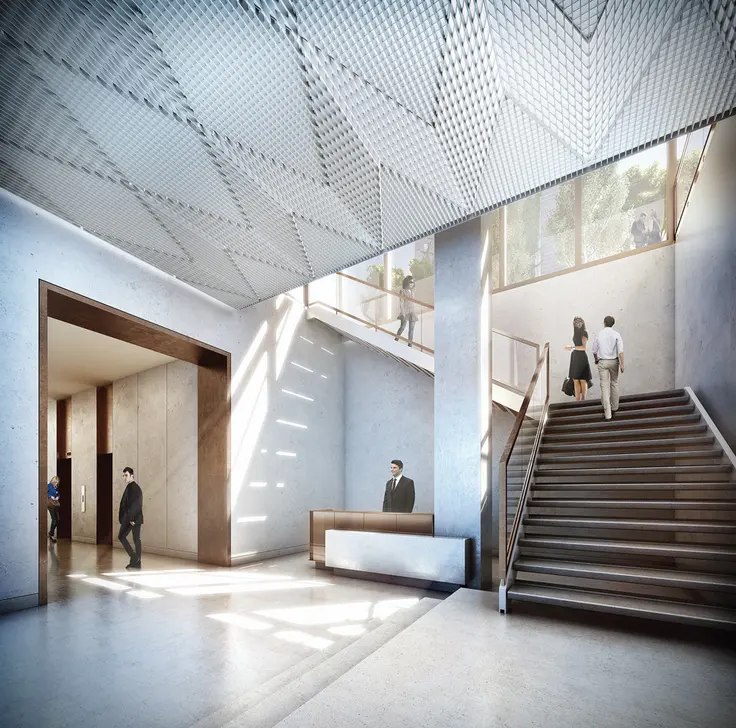 Enlarge Image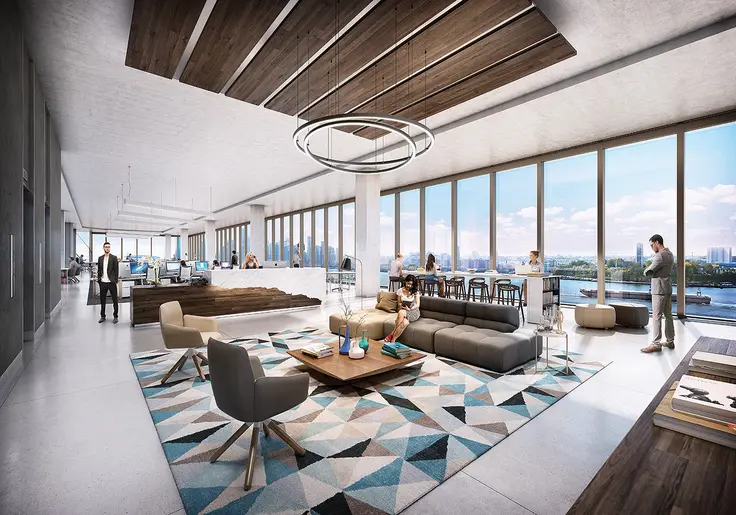 Enlarge Image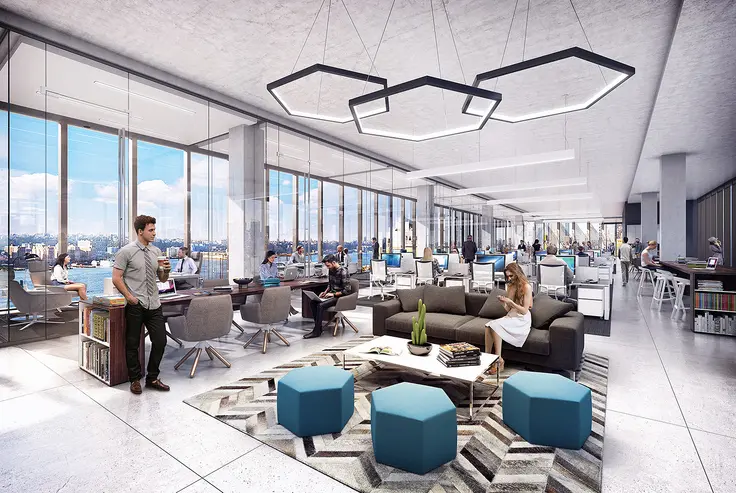 Enlarge Image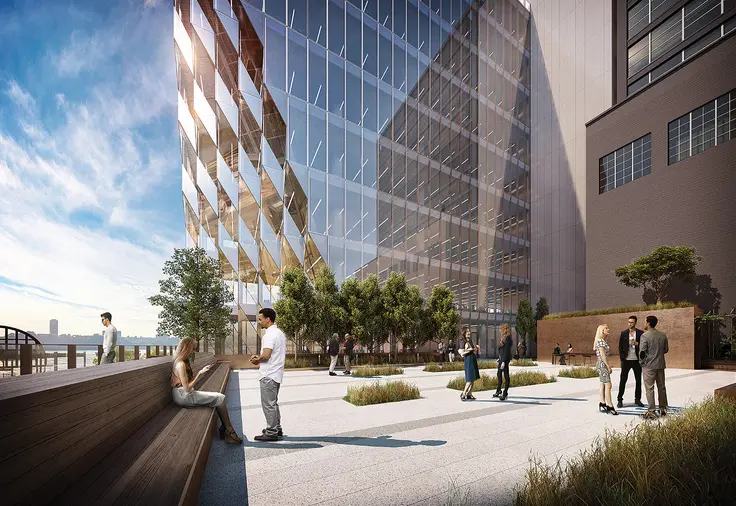 Enlarge Image
Enlarge Image
Sculpted to extend the High Line by weaving nature throughout the building, 512W22 offers a network of deep landscaped terraces throughout its floors. Featuring over 16,000 square feet of accessible outdoor space, the building integrates nature into the workplace and offers intimate views of the High Line's adjacent planted spaces. A unique stepped design between the second and fourth floor dubbed "Spanish steps" is designed to extend the Chelsea Thicket, and private gardens on each floor blur the lines between indoor and outdoor workspaces.
With 20,000 square feet of outdoor space, landscaping by
HMWhite
at 40 Tenth yields an open piazza and sky garden that integrate outdoor working opportunities as well. Each terrace serves to provide time for both quiet reflection as well as lively social gatherings, reinforcing the landscape framework's mission to ground while inspiring. You just can't beat HMWhite's attention to detail and the 4,000 extra square feet of outdoor space, so 40 Tenth wins the round.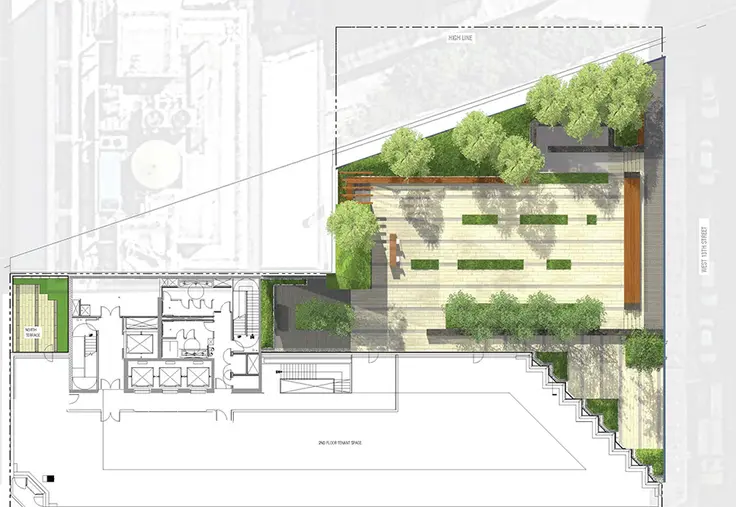 Enlarge Image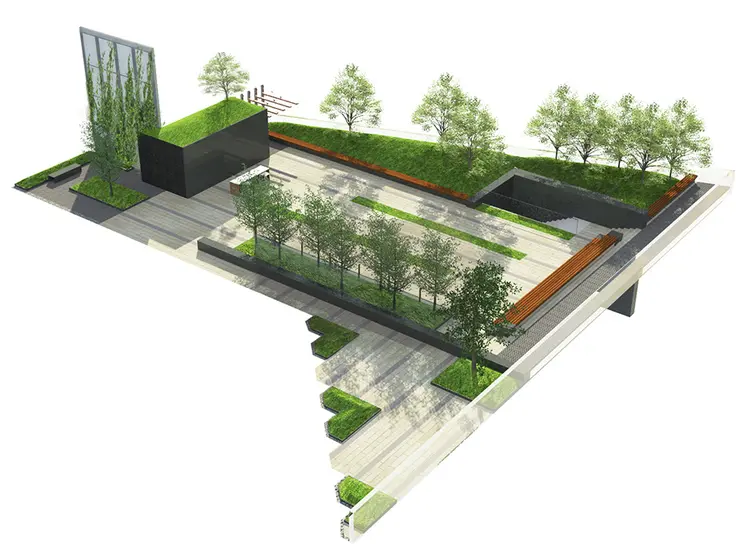 Enlarge Image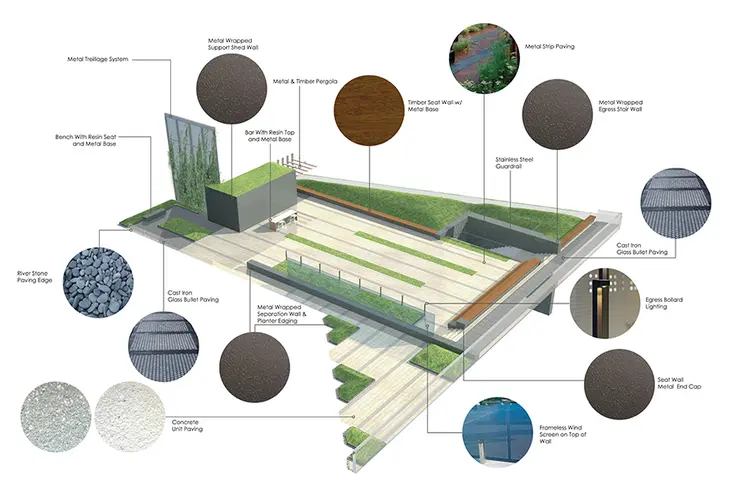 Enlarge Image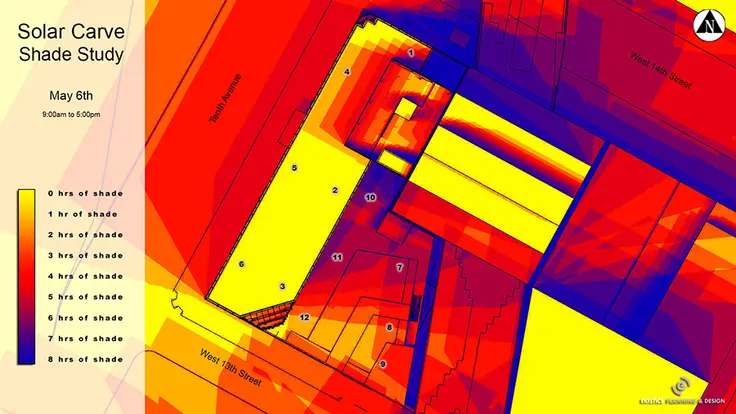 Enlarge Image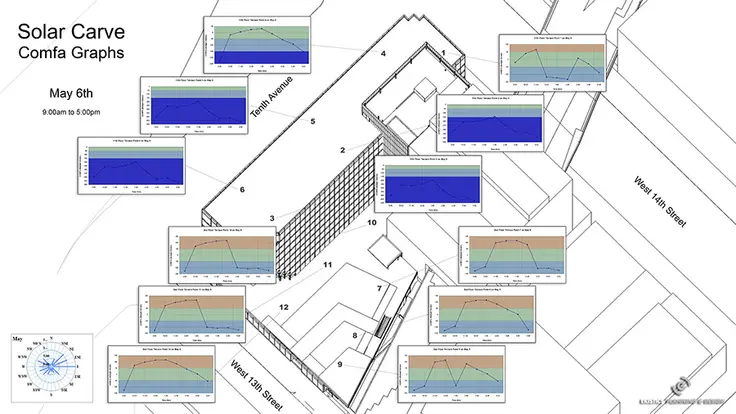 Enlarge Image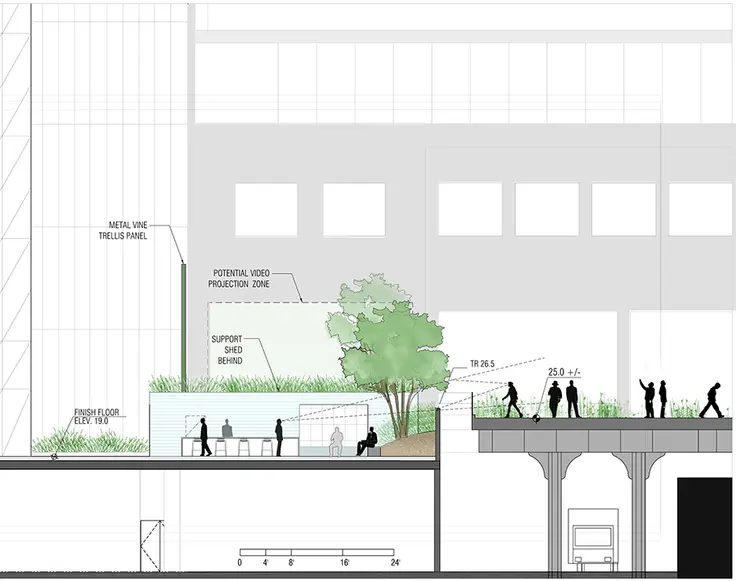 Enlarge Image
Amenities at each building are pretty even, with bicycle storage and locker rooms in both, a parking garage in 512W22 and a backup generator in 40 Tenth. Both also feature expansive lobbies, with 512's able to double as an events space, securing its victory.
A close match, 512W22 takes the crown for its design, green spaces, and amenities. Check back in for continued updates about progress on these two High Line-hugging office towers.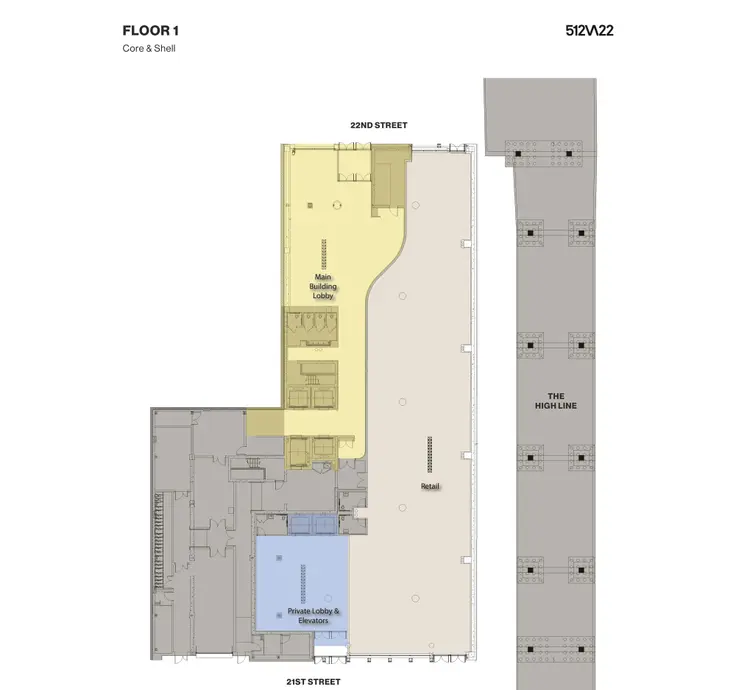 Enlarge Image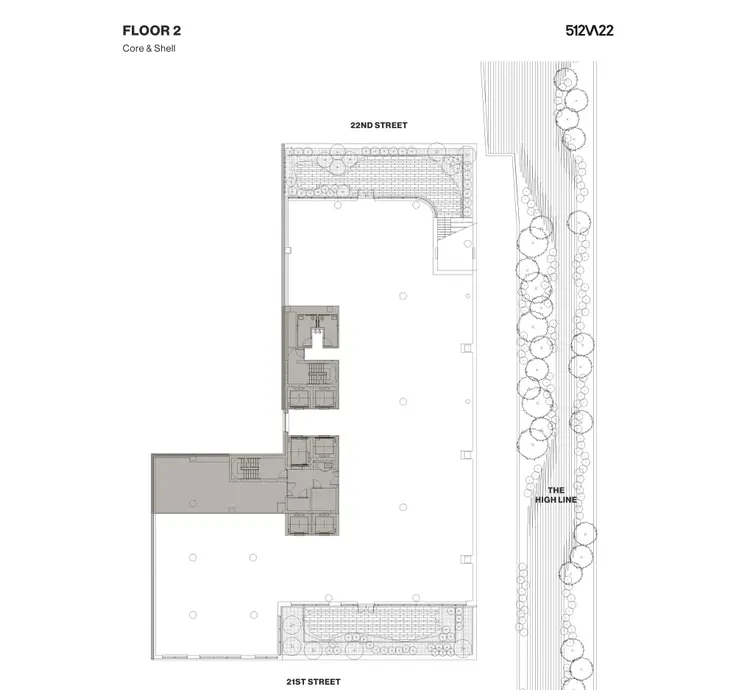 Enlarge Image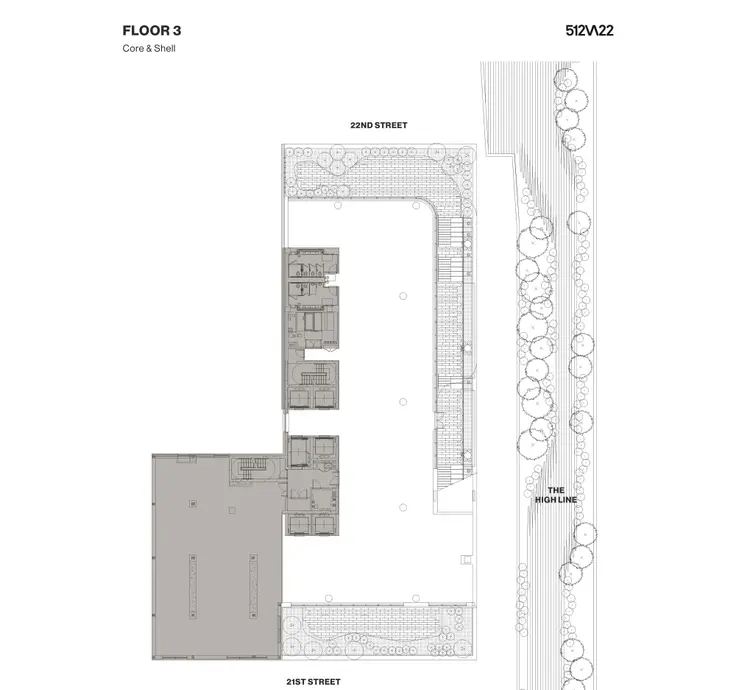 Enlarge Image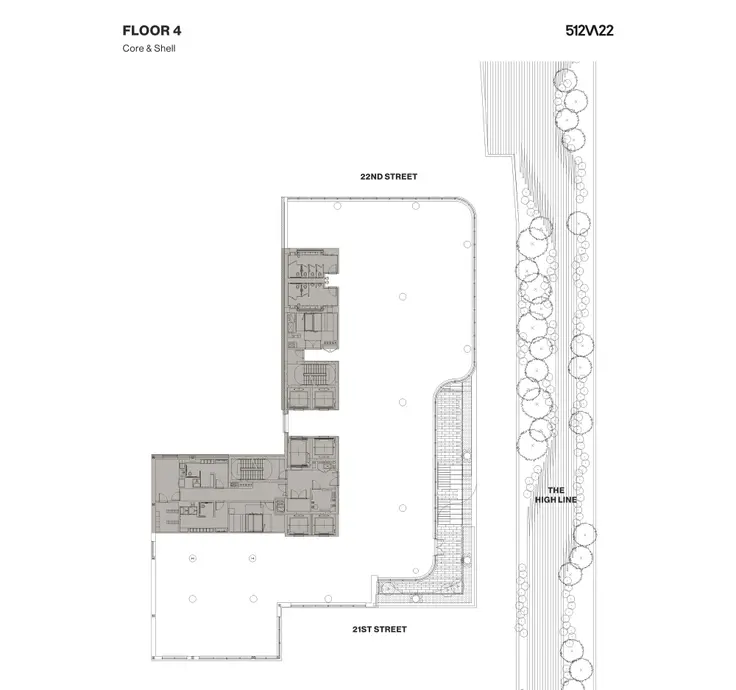 Enlarge Image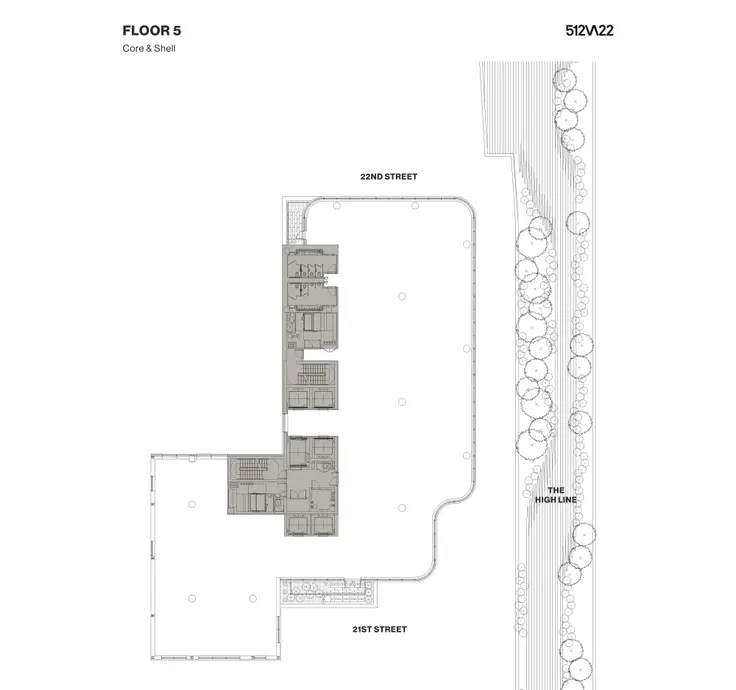 Enlarge Image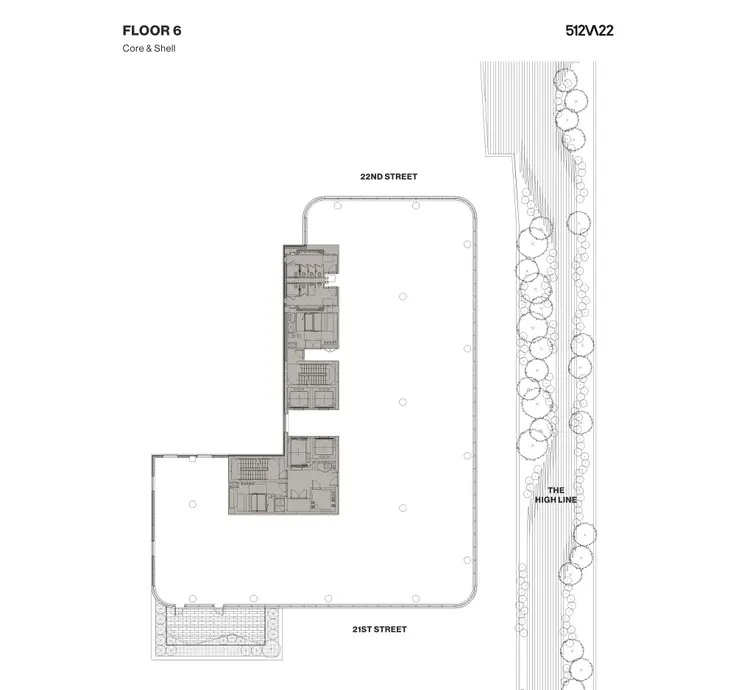 Enlarge Image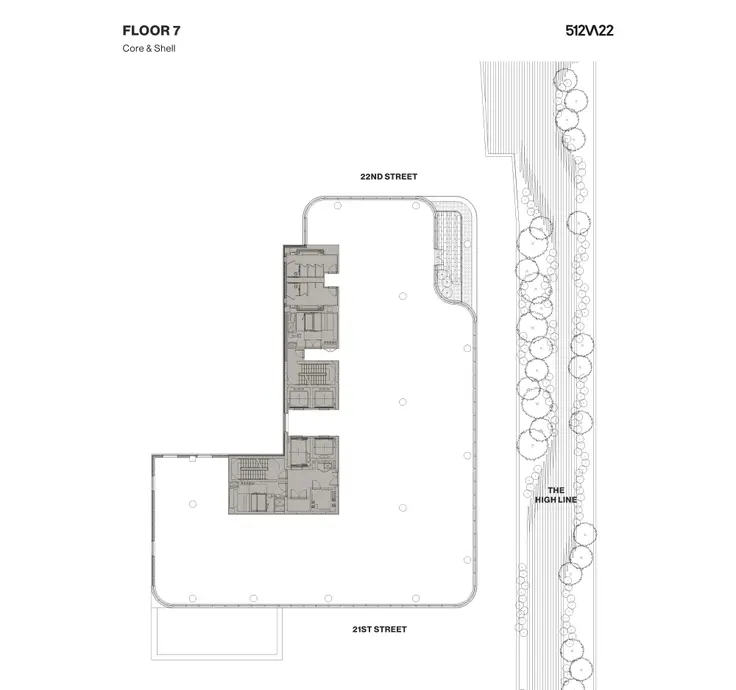 Enlarge Image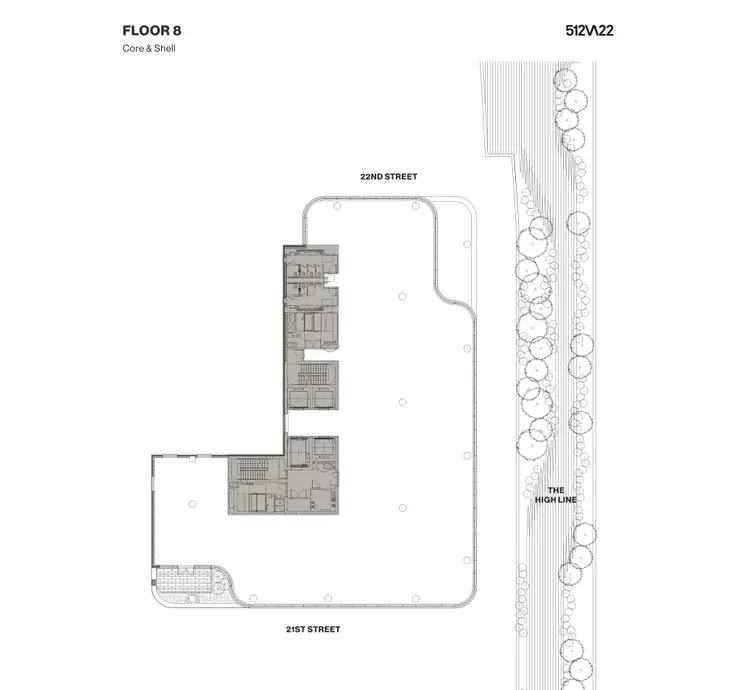 Enlarge Image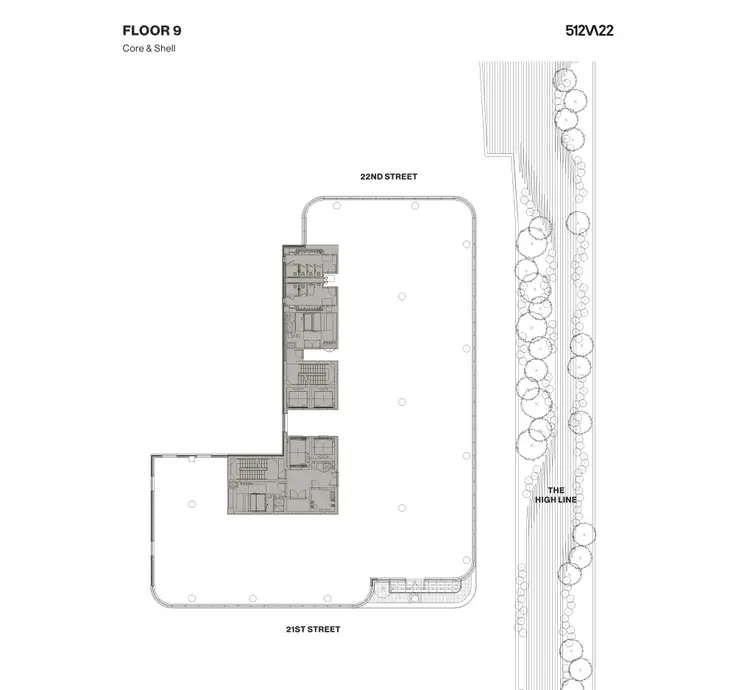 Enlarge Image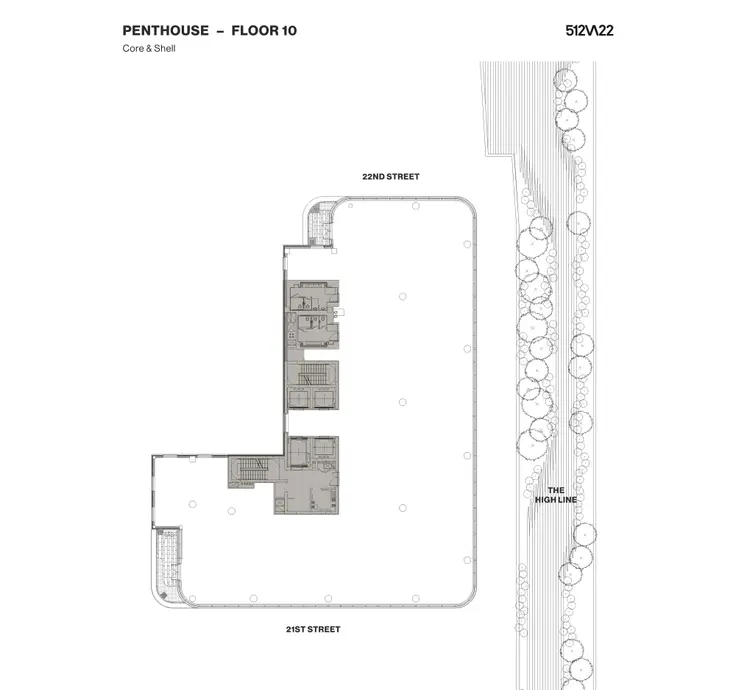 Enlarge Image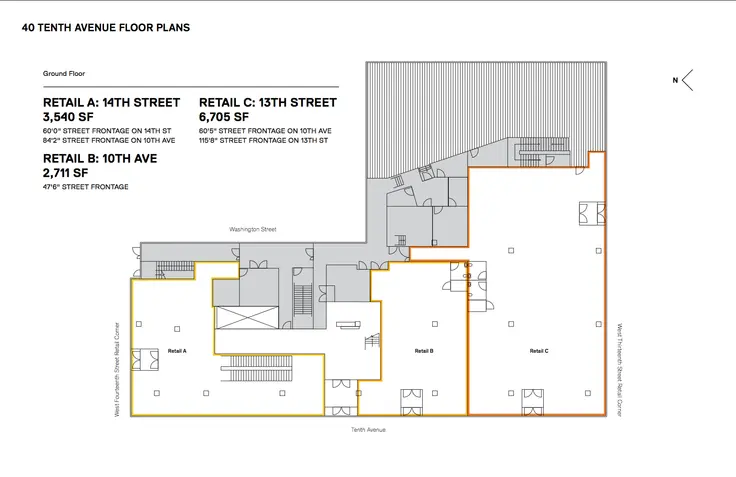 Enlarge Image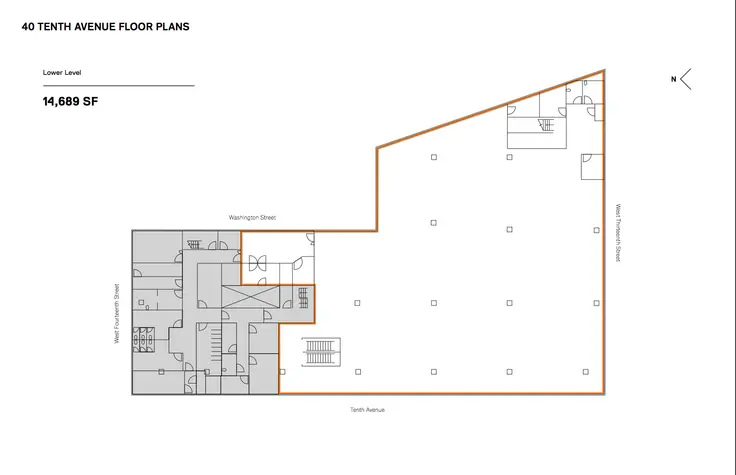 Enlarge Image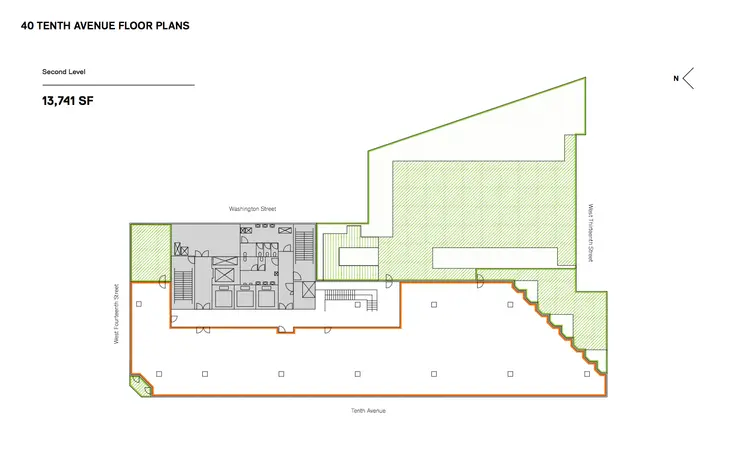 Enlarge Image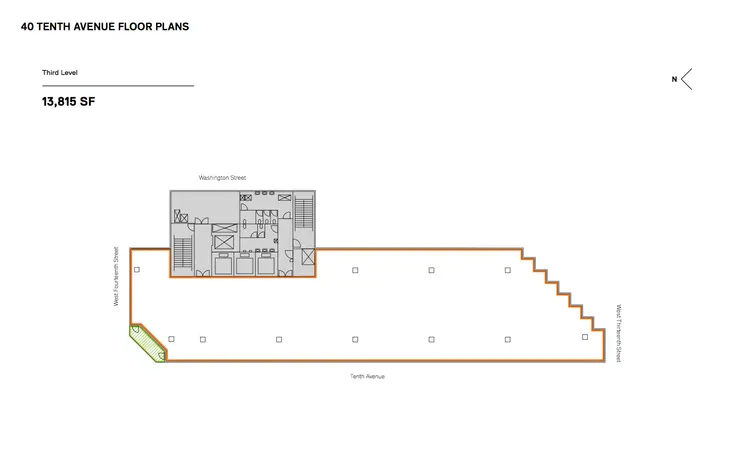 Enlarge Image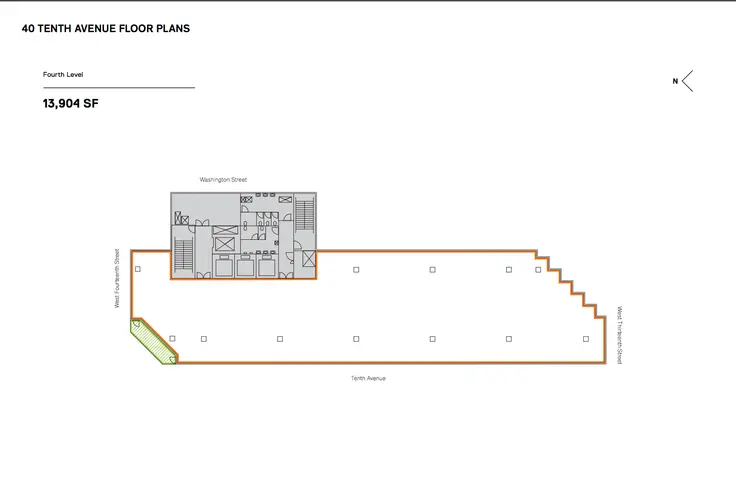 Enlarge Image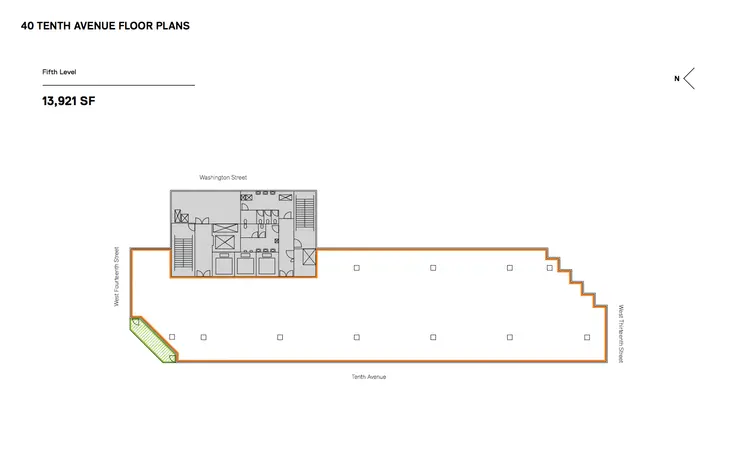 Enlarge Image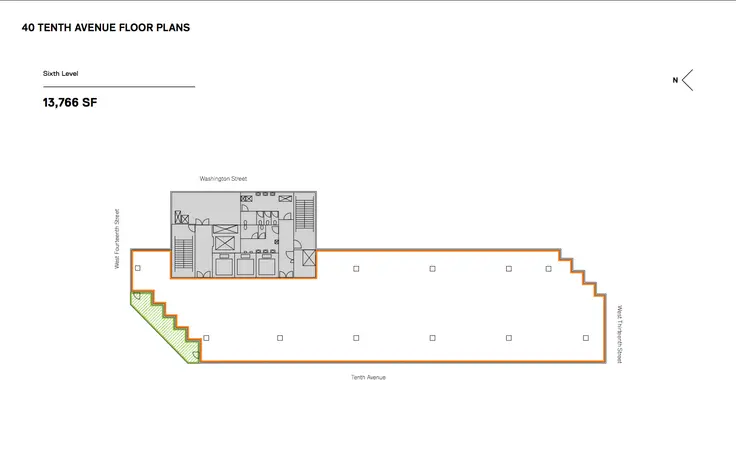 Enlarge Image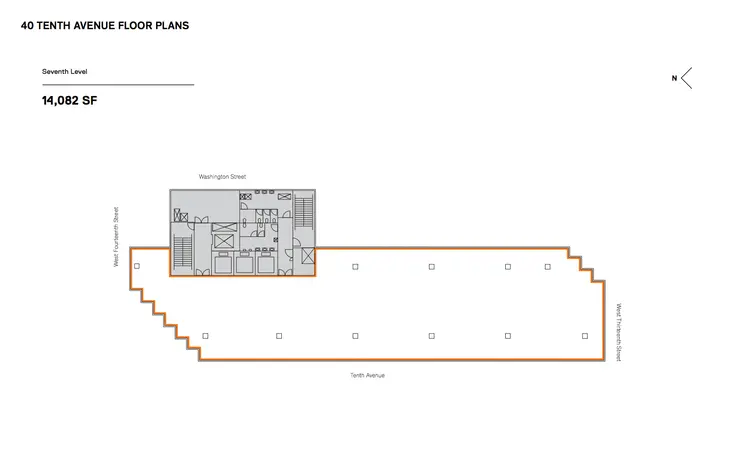 Enlarge Image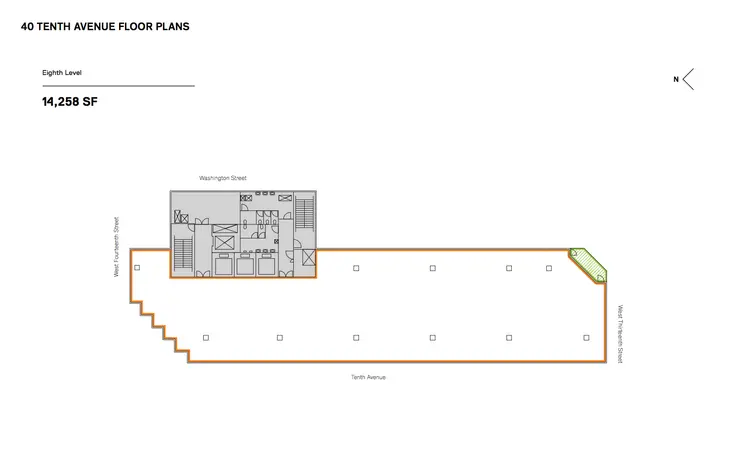 Enlarge Image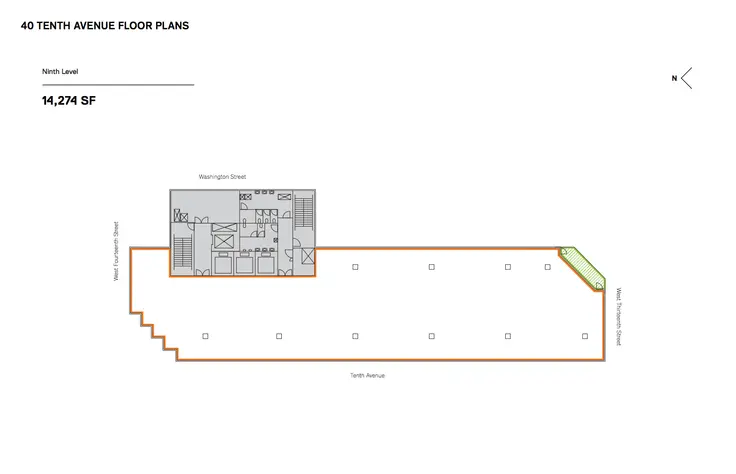 Enlarge Image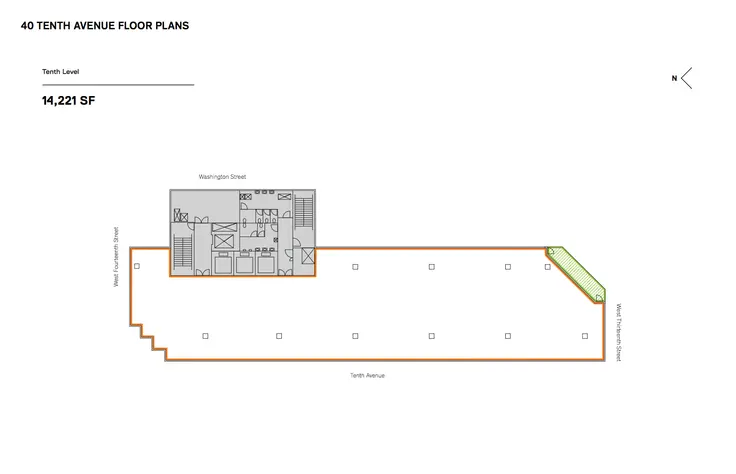 Enlarge Image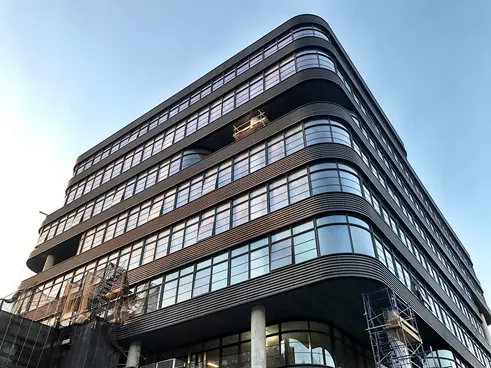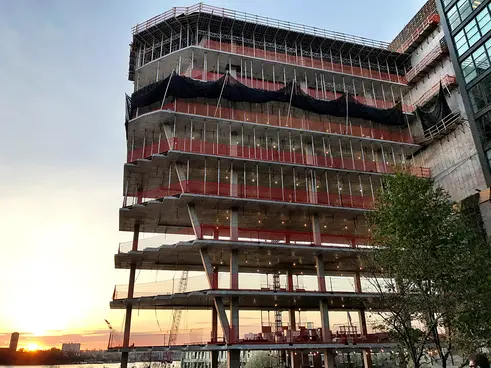 Additional Info About the Building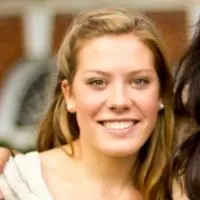 Contributing Writer
Katy Cornell
Katy Cornell is a Long Island native with a passion for writing about real estate in the big city. She recently graduated from the University of Virginia with a BA in English and is a frequent contributor to CityRealty's Market Insight and NYC real estate blog 6sqft.