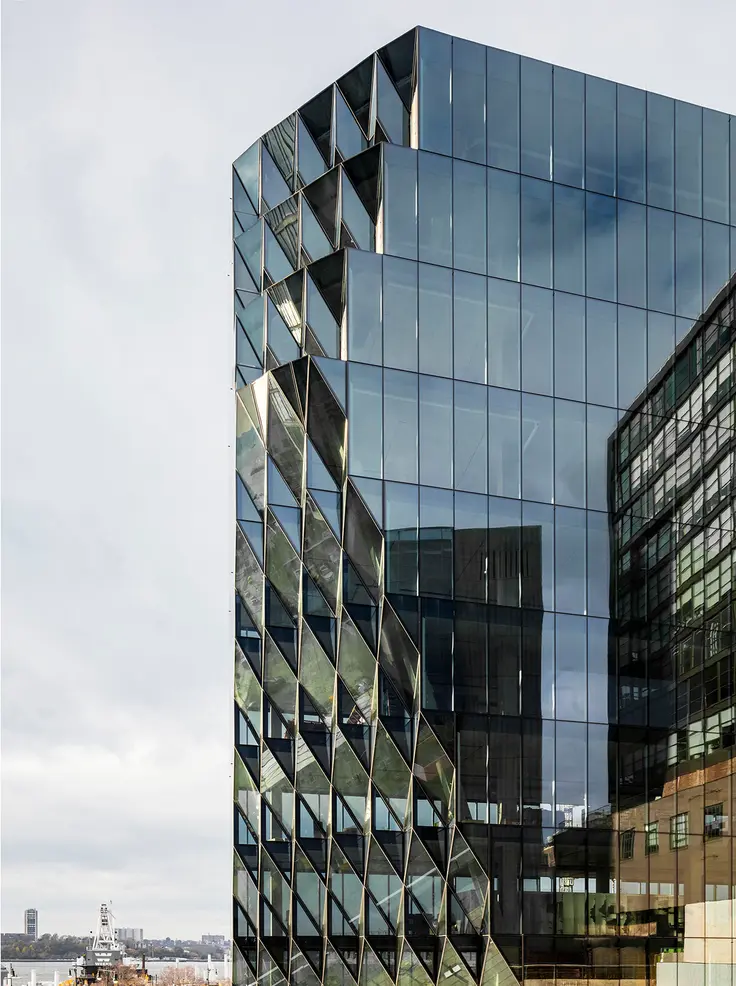 40 Tenth Avenue
("40 Tenth") is in a more interesting position than just being in the heart of the Meatpacking District. It overlooks the High Line and has panoramic views of the Hudson River, and it is precisely because of this setting that it must live up to the beauty of its surroundings. Anything less than sheer magnificence would come up too short! Luckily, the design of the building was helmed by
Studio Gang
. The firm was founded by MacArthur Fellow Jeanne Gang, and its light-bending construction at 40 Tenth is truly a work of art.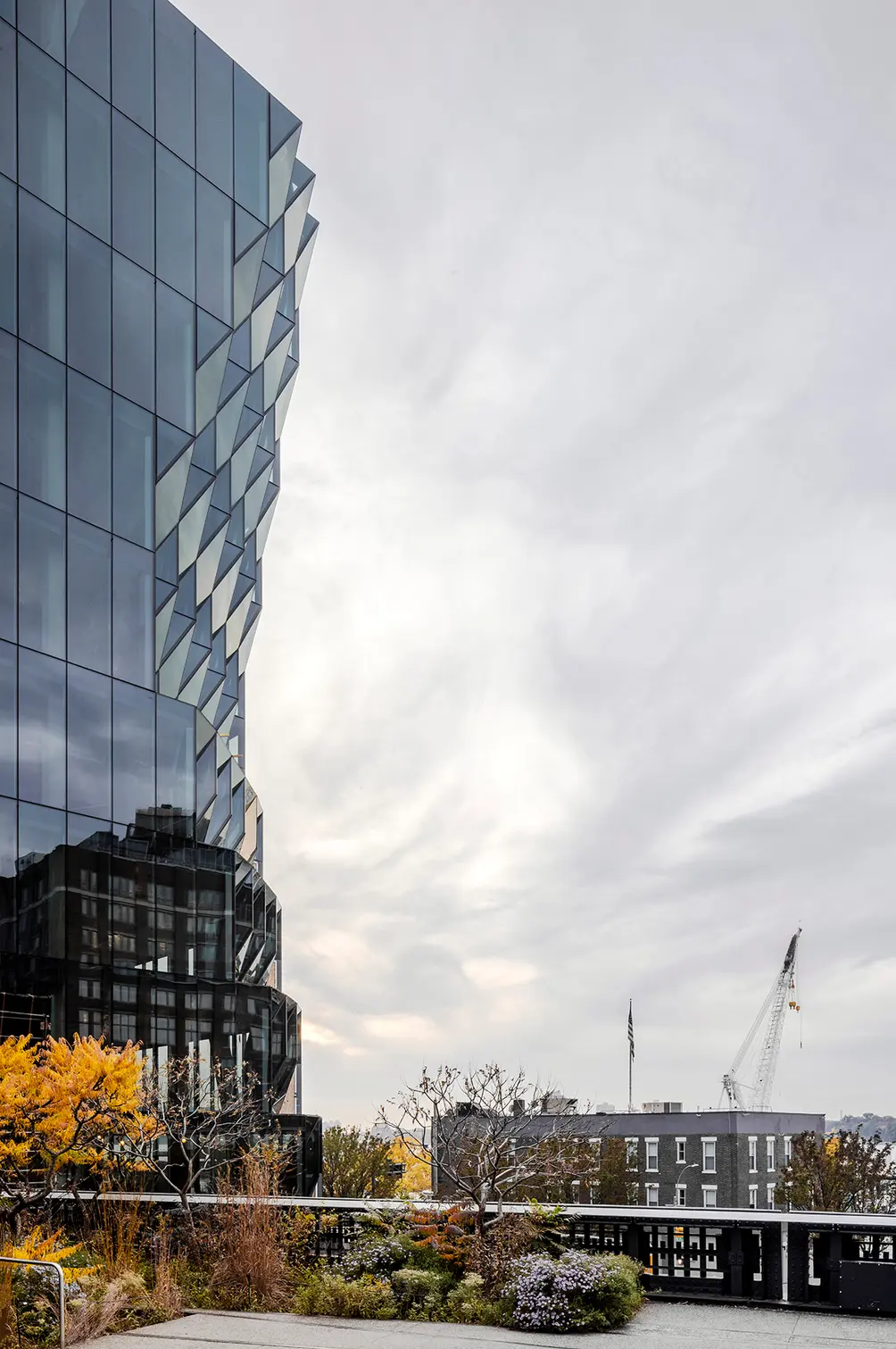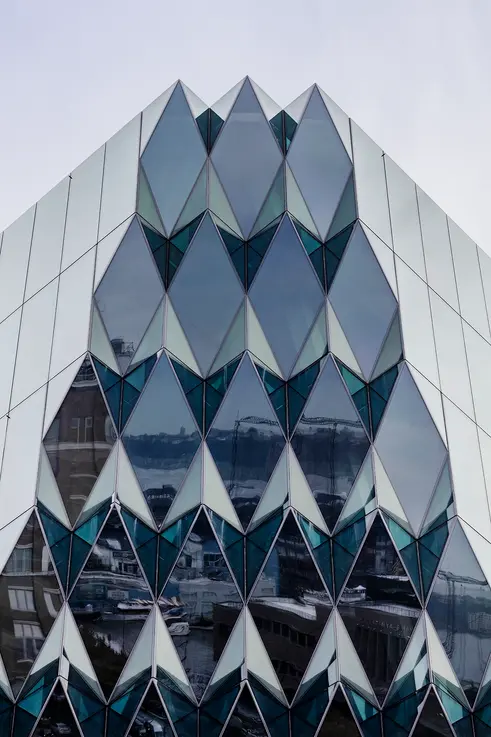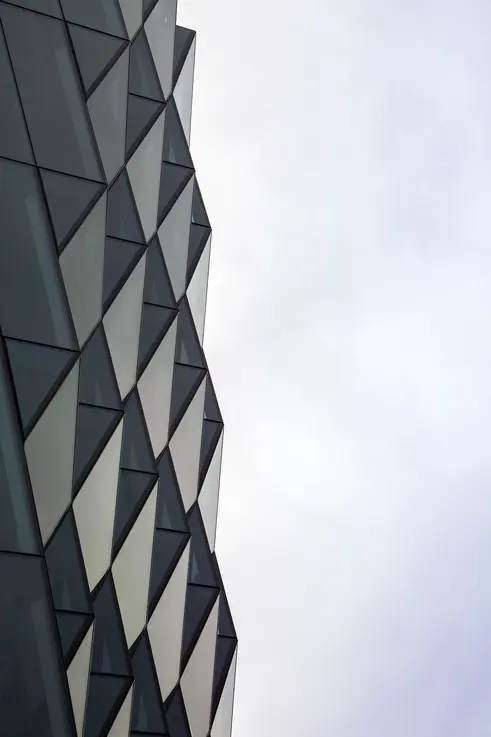 40 Tenth makes use of what's been dubbed "solar carving" technology. The building is constructed with the incident angles of the sun's rays in mind so that shadows are not cast on the High Line, the street, or nearby buildings. Twelve different types of glass were used to construct 40 Tenth's "curtain wall." The finished product is both beautiful and practical, as it reduces sun glare and heat gain while also making room for unique corner workspaces.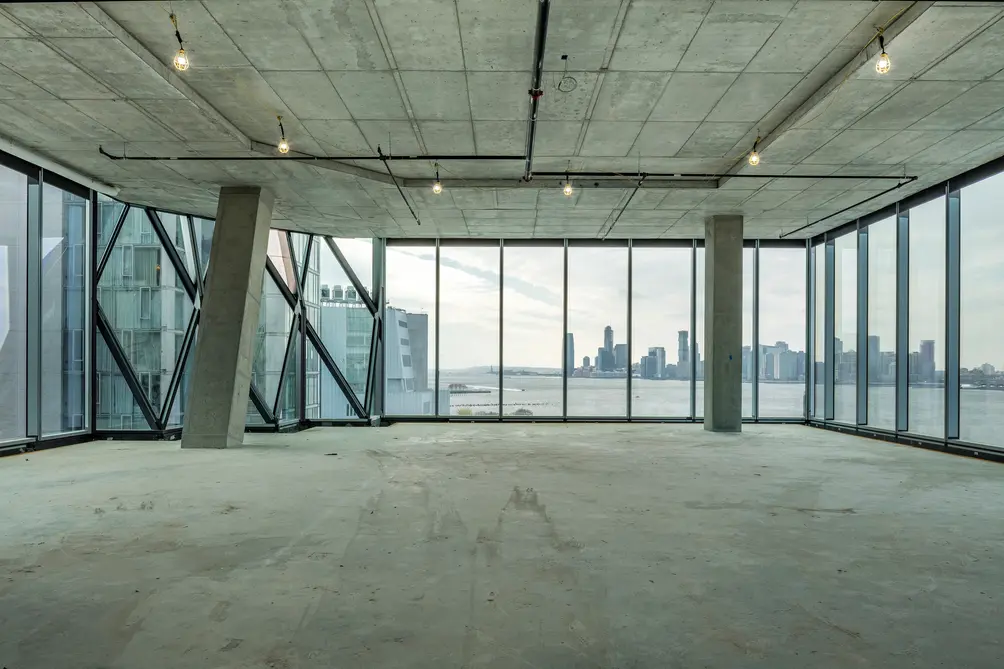 With the curtain wall fully finished, 40 Tenth enters the final stretch of construction, with completion expected in early 2019. The 12-story building will come with amenities that include 20,000 square feet of outdoor space and 16-foot-high ceilings, the tallest in the Meatpacking District. 40 Tenth will also come with 200 square feet of frontage, an enviable position for any retailer who will rightfully benefit from the building's beauty and the area's natural charms.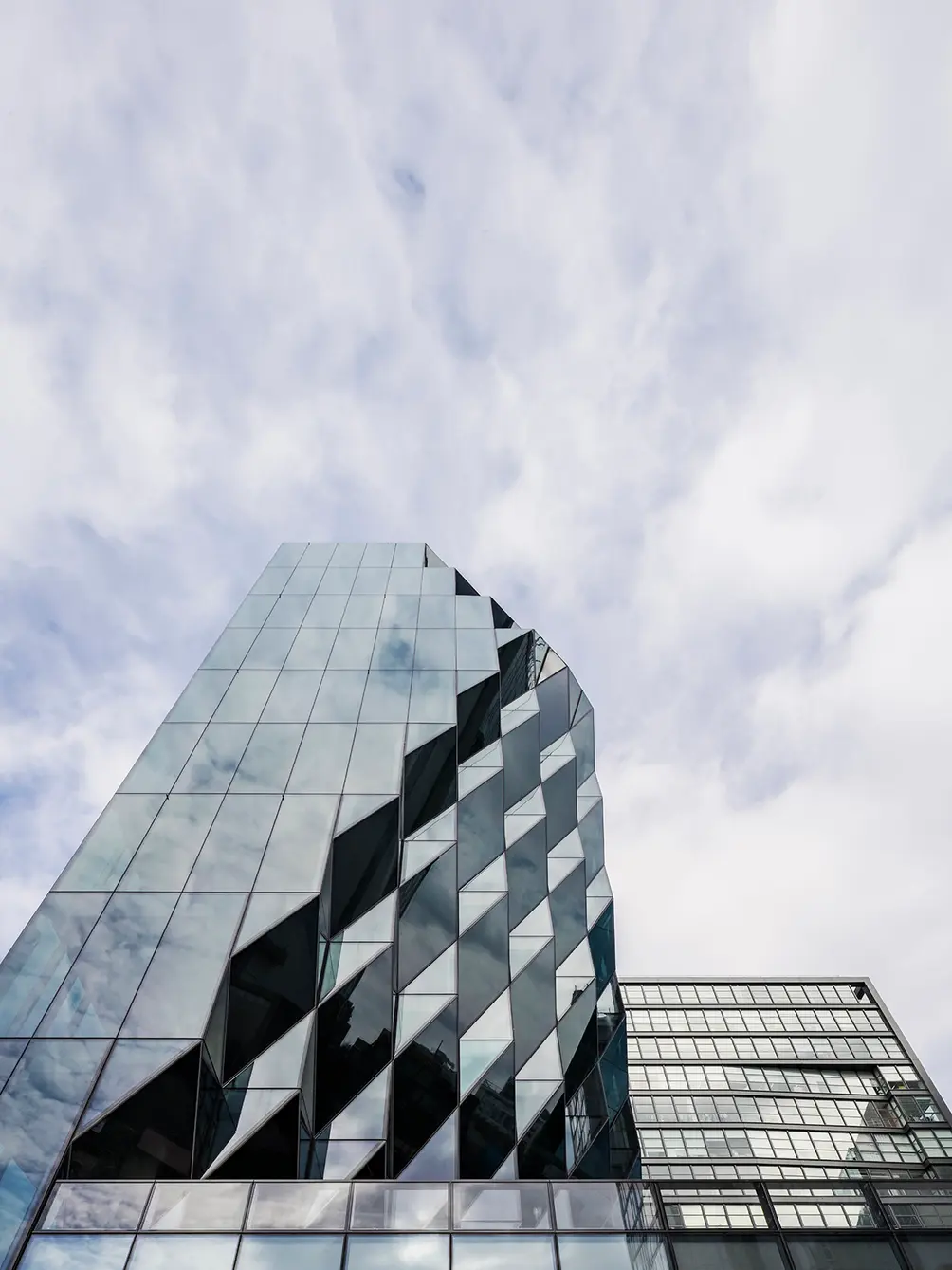 Additional Info About the Building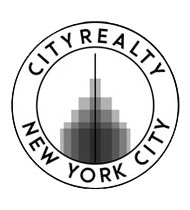 Contributing Writer
Ben Kharakh
Ben Kharakh is a writer and comedian living in the New York City metropolitan area. His work has appeared in Vice, Fortune, and The Best of McSweeneys: Humor Edition by Vintage Press.