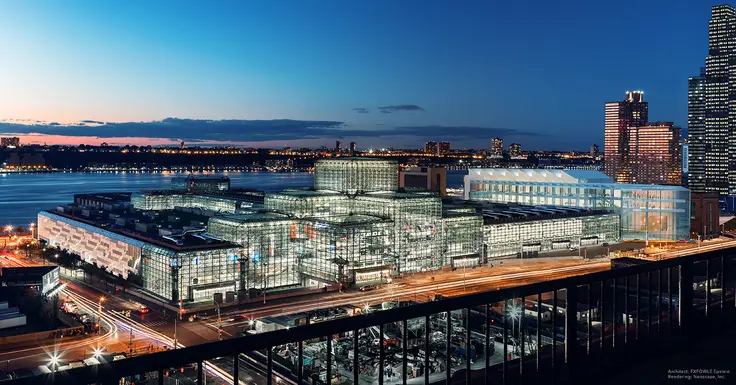 Attendees of the
New York International Auto Show
,
New York Comic Con
, and the
TCS New York Marathon Health and Wellness Expo
, to name just a few events, have long flocked to the
Javits Center
for its prime Manhattan location. The imposing structure designed by I.M. Pei & Partners has stood out starkly on the Far West Side,
birds
regularly met their demise on the building's mirrorlike façade, and
The Real Deal
points out that "even its architect, James Ingo Freed of Pei Cobb Freed & Partners, was unhappy with the outcome." Memories of mob influence and corruption during the construction and early days didn't help matters, either.
However, the Far West Side (sometimes wholly referred to as Hudson Yards) has undergone a renaissance in recent years. The 7 train gained a new stop at 34th Street and Eleventh Avenue that greatly improved access. Related/Oxford's Hudson Yards is the largest private development in the country's history. The once-antiquated Javits Center is now swept up in the neighborhood's overhaul and in March 2017
ground was finally broken
, on a 1.2 million-square-foot expansion. This is in addition to already received a new facade, flooring, and green roof in 2014 designed by the architects of
FXCollaborative.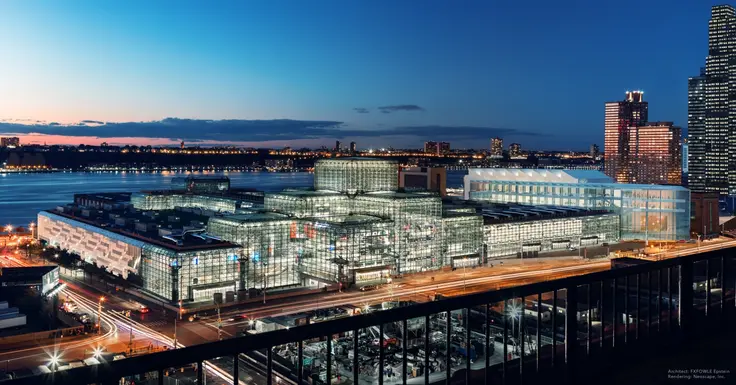 Enlarge Image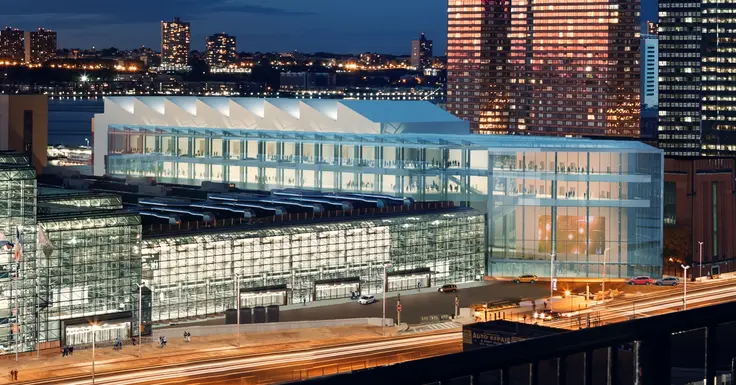 Enlarge Image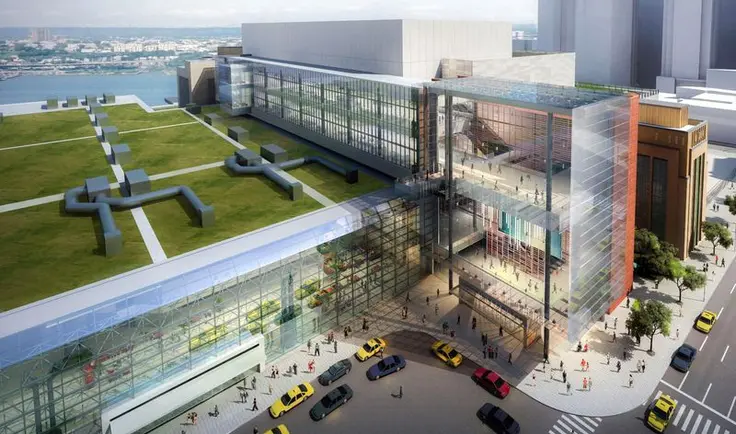 Enlarge Image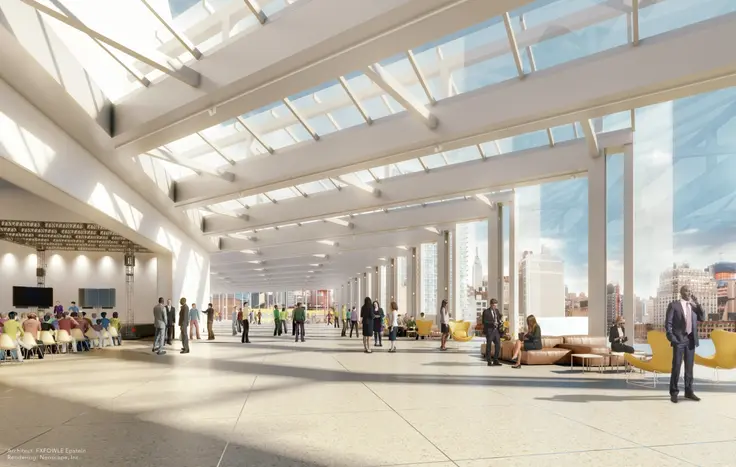 Enlarge Image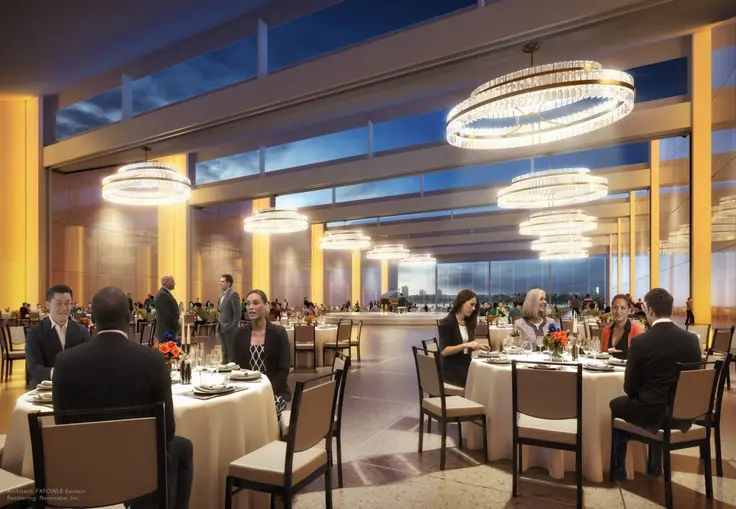 Enlarge Image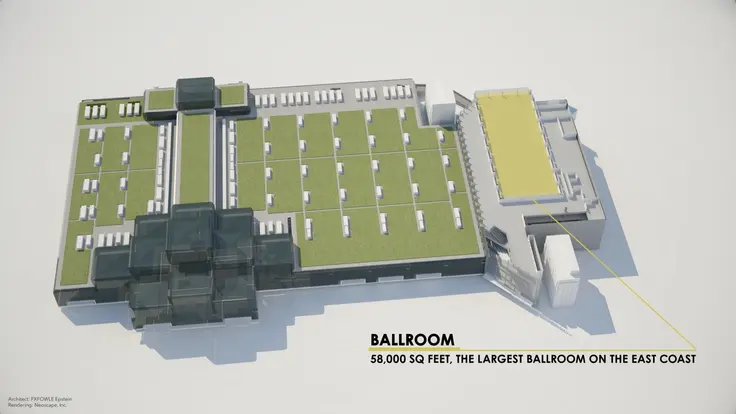 Enlarge Image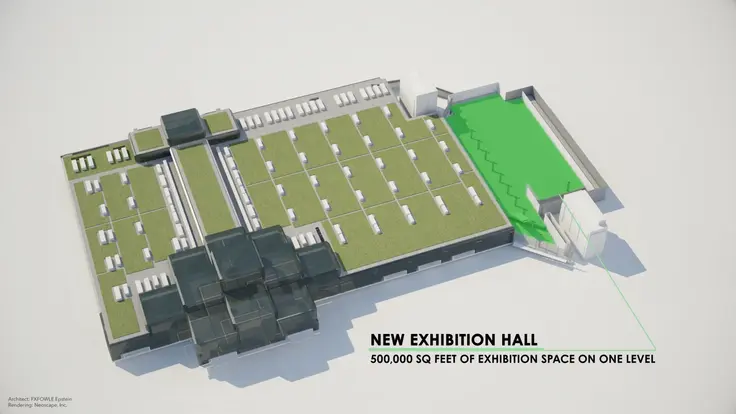 Enlarge Image
Enlarge Image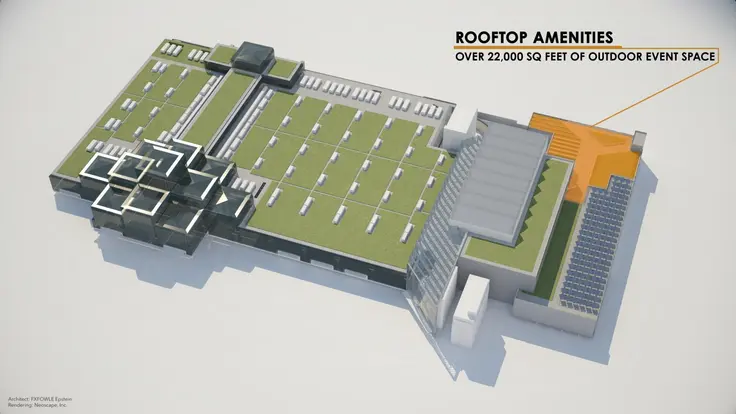 Enlarge Image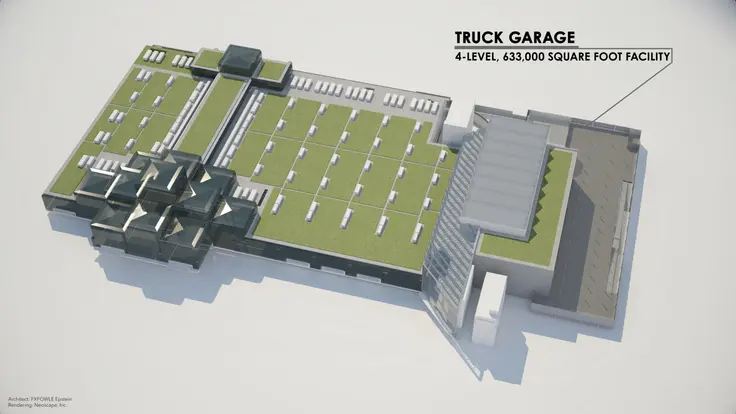 Enlarge Image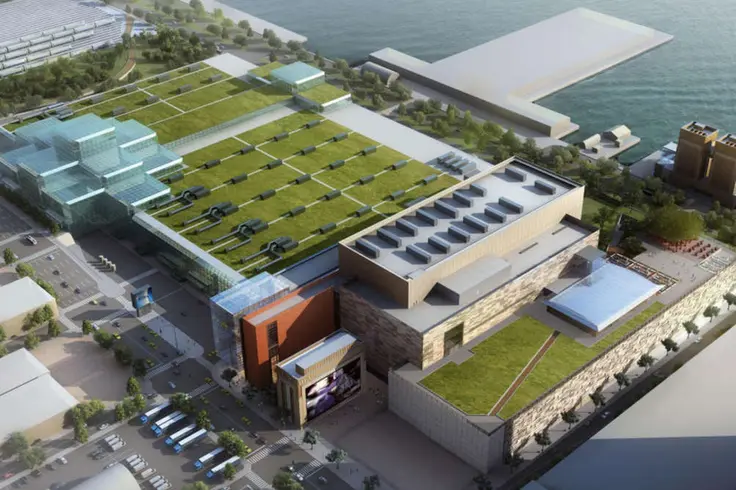 Enlarge Image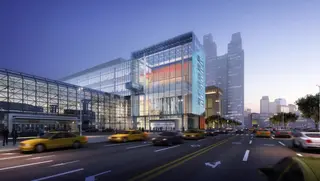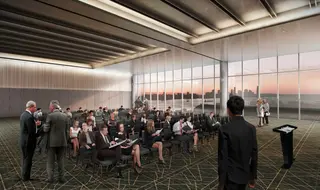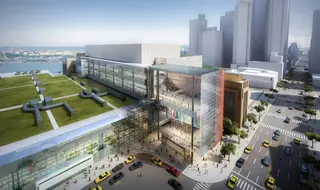 The $1.5 billion expansion will bring 1.2 million square feet of additional exhibition and meeting space that planners hope will make the Javits more competitive with similar convention centers around the country, and likely put it in the nation's top 10 by size. Much of the expansion will be located at the north end of the property and is being built through a collaboration between
Lendlease
and
Turner Construction
The design team includes the convention center experts of
tvsdesign
,
Moody Nolan
, and
WXY Studio
. 90,000 square feet of permanent exhibit space can combine with existing space to create a contiguous 500,000-square-foot exhibition hall. A planned 55,000-square-foot ballroom will become the largest in the Northeast and 27 new loading docks and an on-site truck marshaling facility will reduce traffic congestion. Additional improvements will include 45,000 square feet of meeting room space, a new terrace, and new kitchen and food service areas.
In the short term, the expansion is projected to create 3,100 construction jobs in addition to 4,000 full-time and 2,000 part time. In the long term, the expanded and improved Javits Center is expected to generate $393 million in new annual economic activity, reduce congestion, and allow for new and expanded events. The project is aiming for LEED Silver certification and completion is anticipated for 2021.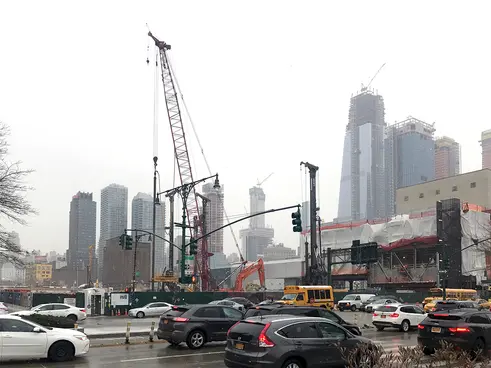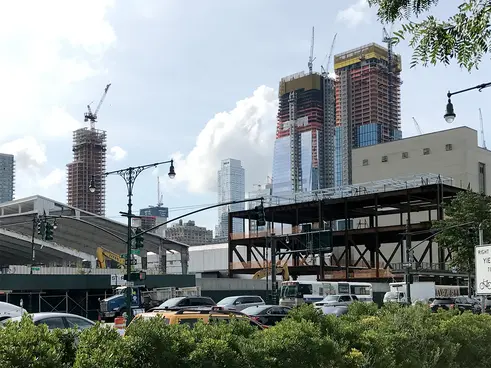 Additional Info About the Building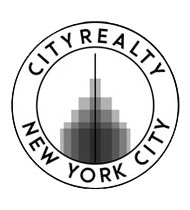 Content Specialist
Michelle Mazzarella
Michelle is a contributing writer and editor for real estate news in New York City