At the intersection of 138th Street and Third Avenue in Mott Haven,
2550 Third Avenue
, the western building of Tres Puentes, has topped out and the eastern building,
275 East 138th Street
, can be seen quickly trailing behind it.
The two buildings are a part of a development by the
West Side Federation for Senior and Supportive Housing
called Tres Puentes that will reserve all housing for the elderly and/or physically disabled. The name, a translation of "Three Bridges," originates from the views of the Wills, Madison and Third Avenue bridges from the area.
Enlarge Image
Enlarge Image
Enlarge Image
Enlarge Image
Enlarge Image
Red Top Architects
is designing the complex around the recently finished Borinquen Court, and has annexed the new buildings through enclosed walkways. The 11-story, 119-unit western building will feature retail space and a medical clinic on the first floor. The 8-story, 56-unit eastern building will host the expanded community senior center on its first floor.
Additional Info About the Building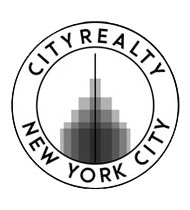 Contributor
Julian McBride
Julian is a Content Intern at CityRealty and a contributing writer for Market Insight. He's a native New Yorker and attends Brown University.