The Republic of Turkey's future consulate building and its permanent mission to the United Nations is ready for lift off. A recent visit to the construction site, which hugs the corner of First Ave. and 46th Street, shows its cavernous foundation is just about finished. The glass-sheathed building will climb 32 floors, 563 feet high — and come 2020, will shake up the stodgy east side skyline with a sleek, curving silhouette drawn up by
Perkins Eastman
.
Situated across from the United Nations campus, the project replaces the country's 12-floor Turkish House whose austere appearance wasn't doing the Modernism-loving neighborhood any favors. The new building will have a more welcoming presence by way of a glass podium wrapped in an architectural screen perforated with motifs that recall elements found in Islamic architecture. Above the six-story base, the building greatly sets back into a slimmer profile with soft corners. The tower culminates with a distinctive, crescent-like crown that peels into the sky.
Inside, will be some not-so-exciting diplomatic functions such as passport and visa centers, offices and meeting rooms. Below ground will be an auditorium and parking for 20 vehicles (this explains the project's deep foundation). Starting on the 20th floor will be 20 residential units available for privileged members of the Republic of Turkey. The building will also have a prayer room, function room, multi-purpose room and two outdoor terraces. According to the project's structural engineers, DeSimone, completion is now anticipated for 2020, pushed back from 2018.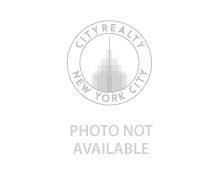 Twenty Broad seamlessly blends rich history with modern style, while paying homage to a historic space once set aside for the New York Stock Exchange.
View Property