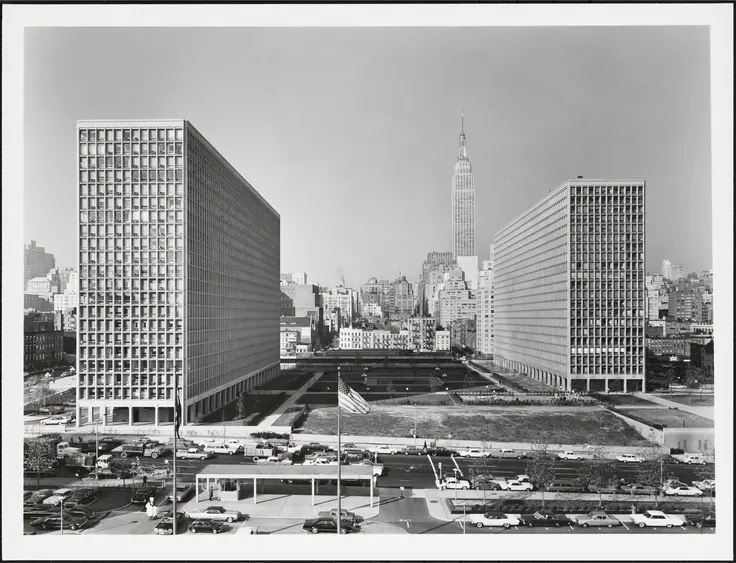 In October, city officials unveiled plans to
rezone a large swath
of
East Harlem
. The major thrust of the rezoning initiative is to bring more high-rise buildings to a corridor running several blocks along Park, Second, and Third avenues. By building up, city officials hope the neighborhood will increase its housing stock, including its affordable housing stock. In the long term, the proposed rezoning will also radically reshape the East Harlem's appearance and street life, turning it from a mostly low-rise to high-rise neighborhood. What is about to happen to East Harlem, however, is a familiar story.
Since 1916, when New York passed its first zoning resolution, the city has been profoundly shaped by zoning regulations. To mark the centenary of New York's first zoning resolution, The Museum of the City of New York recently opened a new exhibit that explores the relationship between the city and its zoning regulations. On view until April 23,
Mastering the Metropolis: New York and Zoning, 1916 to 2016
offers a detailed and fascinating glimpse into how everything from the architecture of buildings to the use of private and public spaces to the
shadows cast across Central Park
have been shaped by the zoning.

The Need for Zoning Regulations
Although few people think much about zoning, as one traverses the city, they invariably move through different zones or districts. Each of these zones or districts has its own set of rules that dictate two important aspects of every building. First, zoning laws regulate the types of buildings that can exist in any given neighborhood. While some districts are zoned residential, others are zoned for commercial use or manufacturing. In some cases, of course, zones overlap, which is why street-level retail often exists beneath high-rise residential buildings. The other impact of zoning laws is the regulation of building size and specifically, building height.
The development of zoning regulations had much to do with the chaotic and sometimes dangerous living and working conditions that structured everyday life in New York in the 19th to early 20th century. By the mid-19th century, Lower Manhattan was suffering from overcrowding and in many neighborhoods, chaos abounded as families and businesses co-existed in the same spaces. It was not uncommon in the late 19th century, for example,
for sweatshops to be run out of the tenement kitchens
. These home factories were often unsanitary and posed fire hazards. For children, it also meant living in small factories, and as a result, being exposed to the dangers of the workplace from infancy.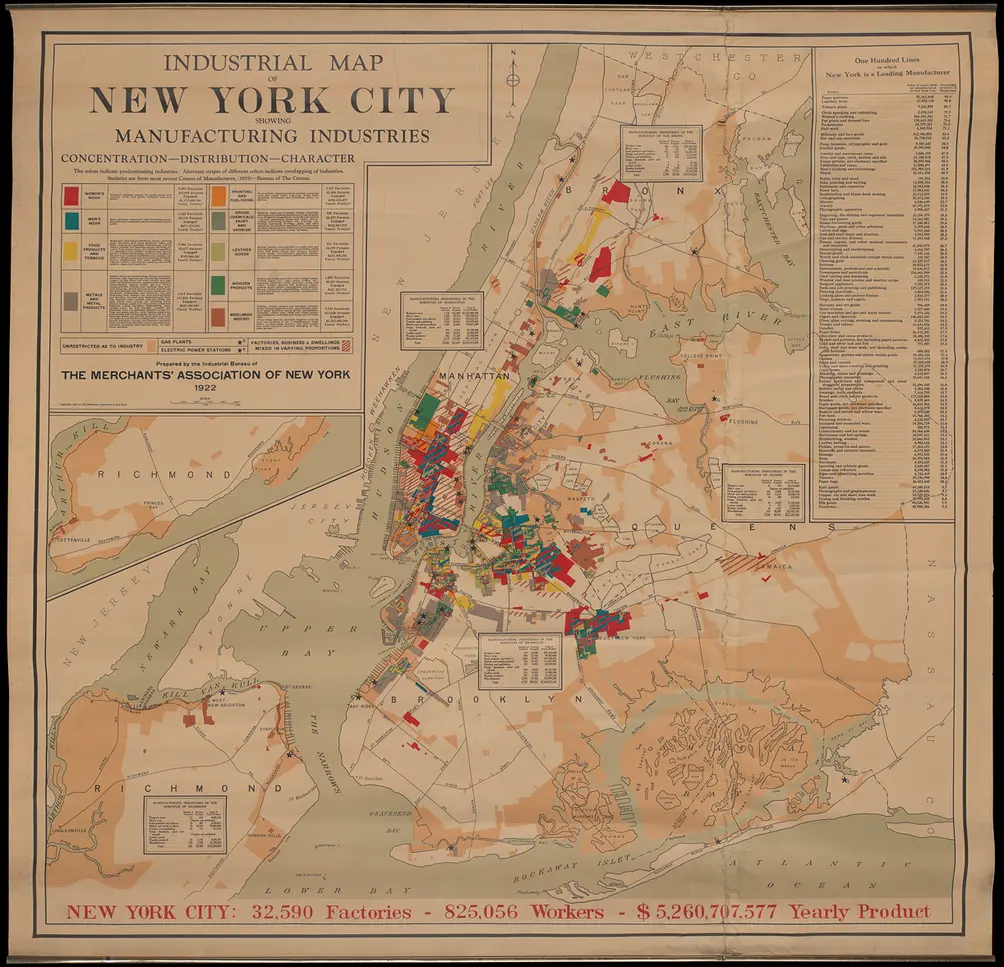 Overcrowding and the blurred boundary between residential and manufacturing spaces were only two of the many concerns that led to New York's first zoning resolution in 1916. By the early 20th century, the growing height of buildings was also raising health and safety concerns for many New York residents.
In the Financial District
, which at the time had the highest concentration of skyscrapers in the United States, the dark shadows cast by the rising buildings was also negatively impacting rents and real estate values. In 1913, the vacancy rate in buildings south of Chambers Street was over 12%. If tenants were reluctant to rent or buy buildings in the neighborhood, however, it is entirely understandable. In the early 20th century, buildings still relied heavily on natural air and light, since modern inventions,
such as air conditioners
, would not bring relief to these buildings until the late 1930s. If the buildings themselves were unlivable, especially during the summer months, the neighborhood's dark streets were also seen as a problem. By 1913, medical authorities had declared the district's streets to be a public health menace and even potential source of disease.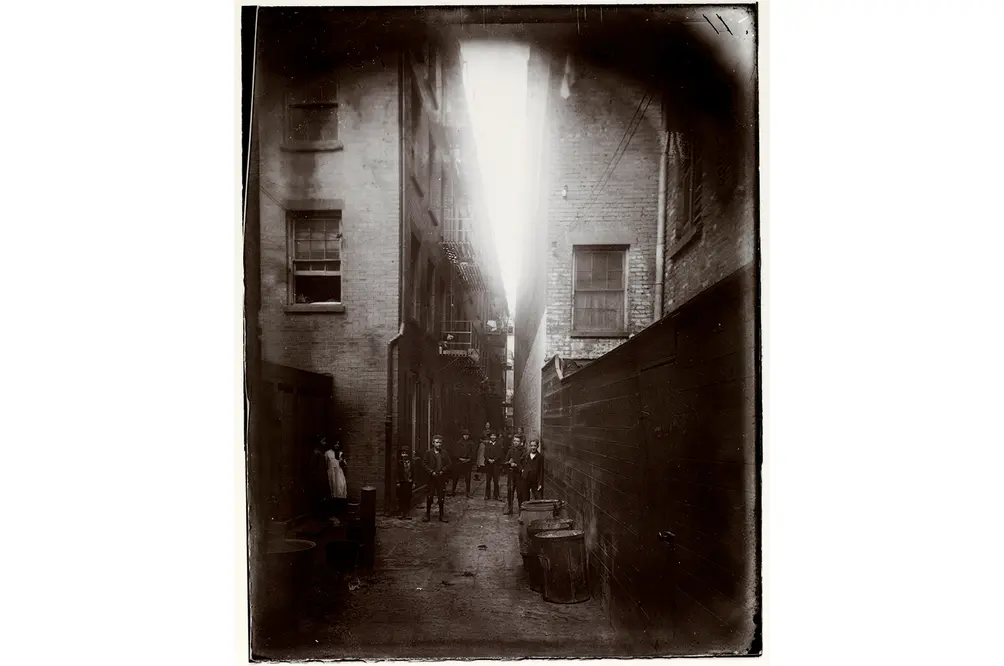 The Rise and Impact of Zoning
When New York published its first zoning resolution in 1916—a slim dispatch of only 12 pages (it is now 1478 pages)—the resolution had two specific aims. First, the city sought to clarify "separate uses." As Herbert Swan, a member of the zoning commission, argued, "The whole purpose of zoning is to encourage the right building in the right place." He did recognize that "the right place" may be open to debate, and in the early years of zoning, there is evidence that many city officials remained highly flexible and did permit many existing mixed-use buildings to continue operating as is. Over time, however, most New Yorkers embraced "separate uses," and at times, they have even passionately fought to ensure that districts retain their separate uses.
The other major impact of New York's first zoning resolution was the regulation of building heights. While some districts were restricted from building high-rise structures at all, others were permitted to continue building high-rises but only with appropriate "setbacks" from the street. In most cases, buildings rising more than 100 feet had to be set back in order to ensure that enough light could still reach the street.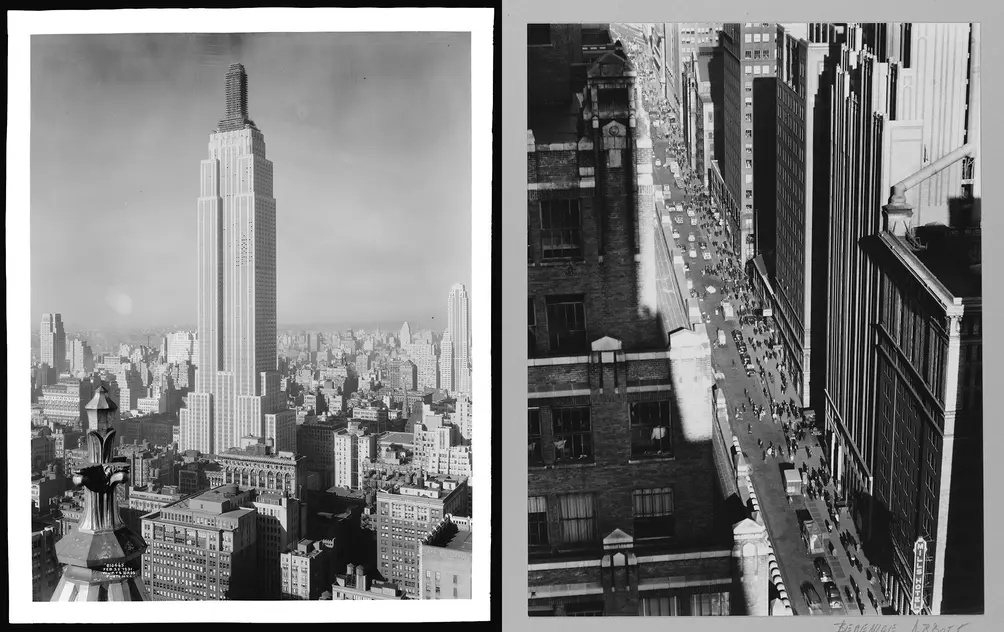 The introduction of New York's first zoning resolution in 1916 was only the beginning. Over the past century, the city's zoning regulations have continuously been challenged, amended and expanded. Most of the changes have entailed what are commonly known as "upzonings" or "downzonings." While an upzoning is any amendment that aims to expand the uses of a given neighborhood (the current development of the waterfront in Greenpoint would fall into this category), a downzoning is an attempt to limit the uses of a given area (Ozone Park in Queens was downzoned to preserve its status as a quiet, residential neighborhood).
Past and Current Zoning Controversies
Since their inception, zoning regulations have been at the center of endless disputes. Over the past decade, New York has grappled with two ongoing rezoning issues: the rise of "supertalls" and the expansion of waterfront redevelopment in both Queens and Brooklyn. Notably, both the rise of supertalls and the city's waterfront redevelopment projects were driven by the Bloomberg administration's pro-development mandate. Indeed, under the Bloomberg administration, 40 percent of the city was impacted by zoning changes.
Supertalls, or buildings that meet or exceed a height of 1000 feet, are one of the city's most controversial zoning issues. From
432 Park Avenue
to
One57
, supertalls continue to raise concerns. However, if New Yorkers once worried about the fact that tall buildings would pose health threats to their tenants and to anyone forced to walk along the dark streets they created, in 2016, somewhat more ephemeral concerns dominate the debate. A major objection to the rising supertalls in Midtown, for example, is that t
he buildings cast long shadows over Central Park
—a phenomenon that some residents worry will reduce the park's appeal over time and even change its natural habitat.
For the most part, the rezoning of the waterfront in Queens and Brooklyn has received less resistance from local residents than the rise of supertalls. In fact, in some neighborhoods, such as
Greenpoint
, the upzoning of the waterfront from a highly polluted manufacturing district to a residential and recreational district is a welcome and even long overdue change. In other neighborhoods, such as
DUMBO
, the rezoning of the waterfront has raised some concerns. Specifically, there are concerns that area's rezoning efforts will negatively impact existing lower-income residents and local artists.
Any survey of New York history reveals that zoning controversies are far from new. In the early 20th century, the decision to create separate live and work spaces was a progressive decision intended to protect the lives of children and families. By the 1970s, however, the same legislation was being used to prevent artists from living and working in abandoned manufacturing spaces in Soho and throughout Lower Manhattan. While t
he introduction of the Loft Law
eventually offered working artists some relief, in the case of artist lofts, zoning regulations ultimately proved a more powerful force than uses and practical desires. Today, finding a legal live-work space in any of New York's five boroughs is virtually impossible.
Be Thankful for Zoning Regulations
Although zoning and rezoning initiatives can result in disputes that pit residents against the city and sometimes pit residents against each other or local business associations, by and large, most zoning and rezoning initiatives receive little or no attention. If you've ever seen a sign advertising a community meeting to discuss a proposed zoning regulation and just kept walking, you won't be surprised to discover that in most cases, few people even show up for community consultations on zoning. But as the current exhibit at the Museum of the City of New York demonstrates, the fact that most of us don't think much about zoning is something to celebrate. When zoning regulations are working, they fade into the background and leave residents to enjoy a safer and more livable city.
Images courtesy of the Museum of the City if New York
Additional Info About the Building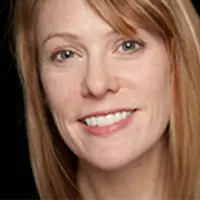 Contributing Writer
Cait Etherington
Cait Etherington has over twenty years of experience working as a journalist and communications consultant. Her articles and reviews have been published in newspapers and magazines across the United States and internationally. An experienced financial writer, Cait is committed to exposing the human side of stories about contemporary business, banking and workplace relations. She also enjoys writing about trends, lifestyles and real estate in New York City where she lives with her family in a cozy apartment on the twentieth floor of a Manhattan high rise.