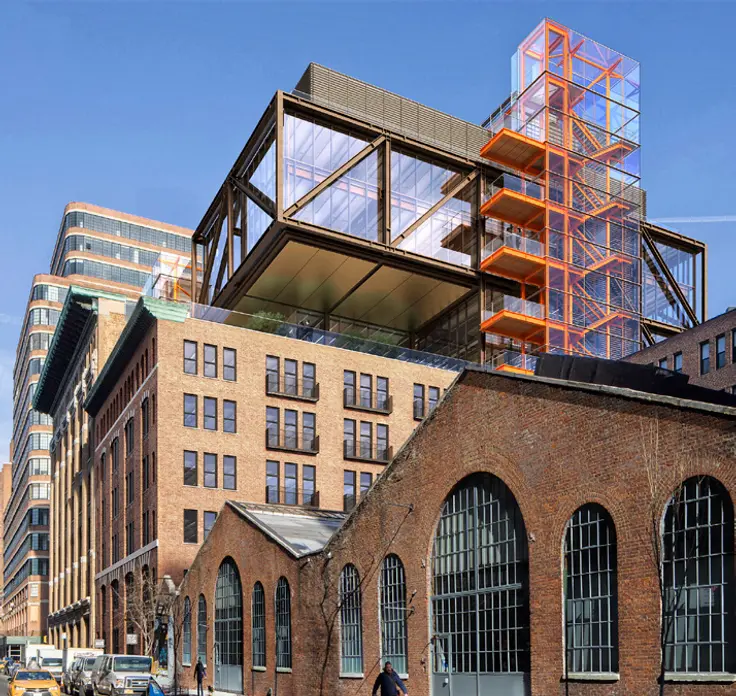 In August 2015, Steven Roth's Vornado Realty Trust acquired the old Otis Elevator Company Building at 260 Eleventh Avenue in West Chelsea. Situated across from the Starrett Lehigh Building, between West 26th to 27th Streets, the 235,000 square-foot structure served as the headquarters of the legendary elevator company from its construction in 1911 until it decamped to Midtown in 1974. Vornado's 99-year ground lease has the option to purchase the land for $110 million and comes with a 10,000-square-foot parking lot on 27th Street and additional air rights.
For the site's next chapter, Vornado plans to renovate and expand the property to cater to commercial newcomers, according to a 2015 announcement. A trio of renderings, published within the REIT's latest investor report, give us our first look at the overhaul whose design has been tasked to British architect,
Richard Rogers
.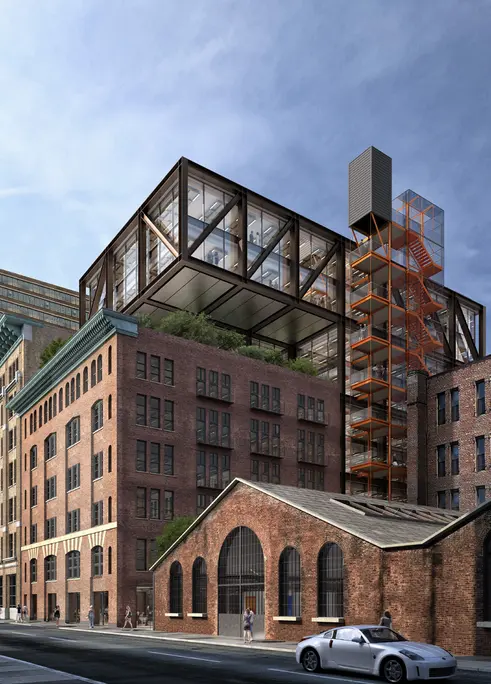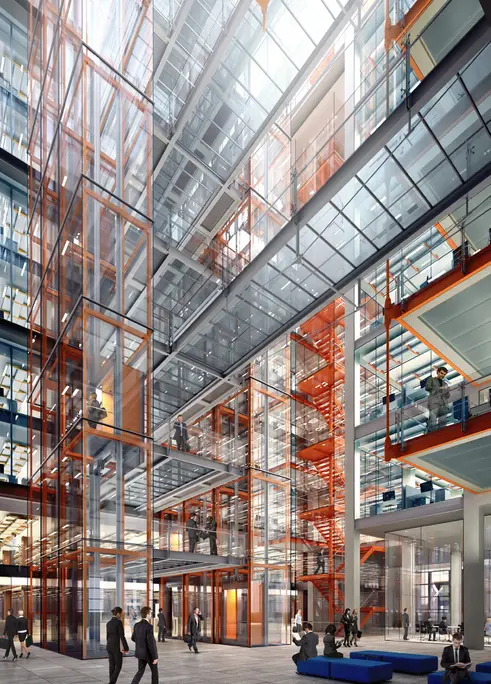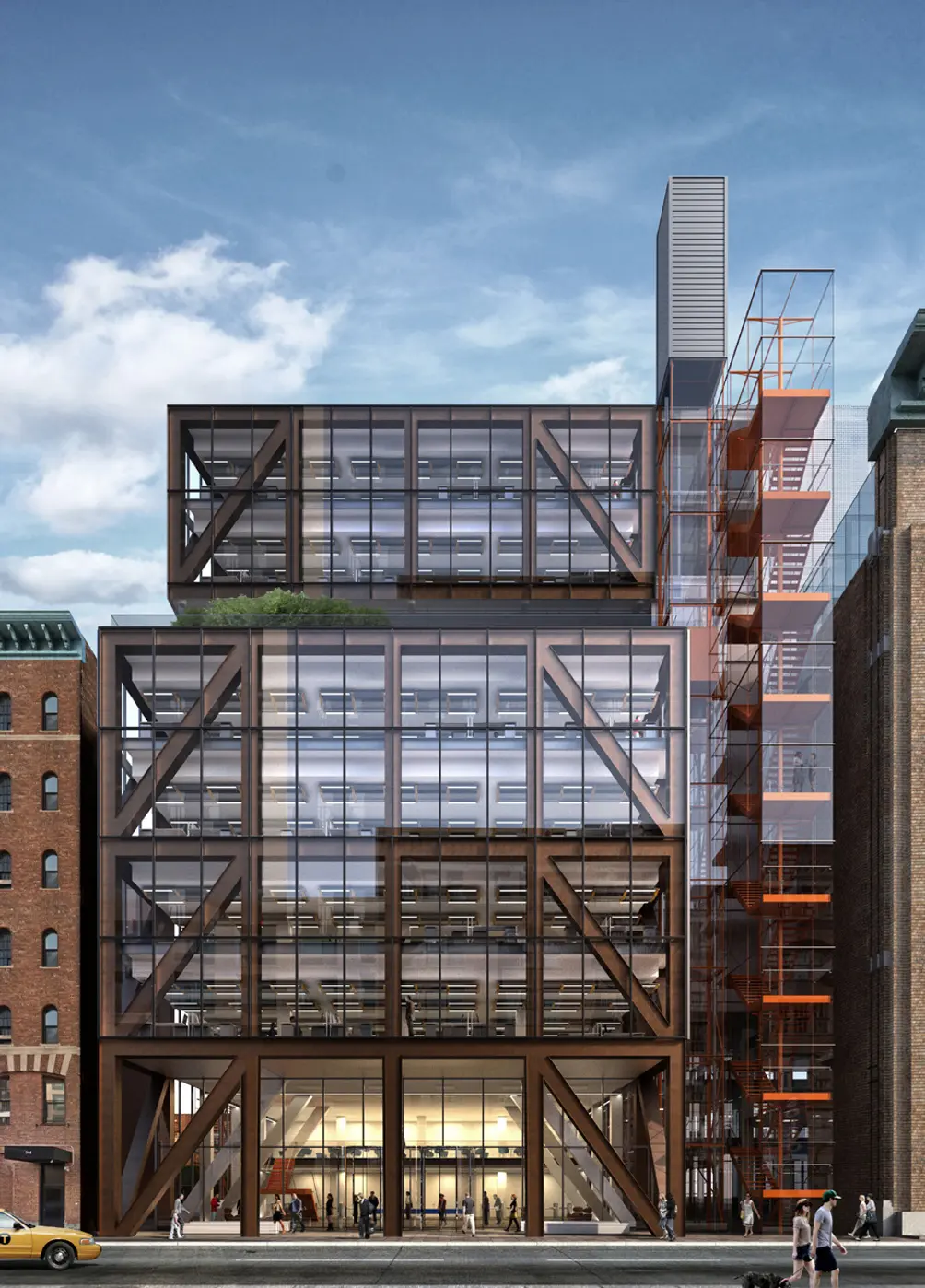 Reminiscent of the "inside-out"
Pompidou Center
and the high-tech
Lloyd's of London
building, the new addition bares exposed structural and circulation systems in addition to a multi-story atrium overlooked by glass-enclosed floors. The parking lot facing 27th Street will receive a new eight-floor building clad in transparent glass and bold structural elements.
The site is within the
West Chelsea Historic District
, meaning the LPC will need to approve the new design and exterior modifications to the existing building. Despite its formidable appearance, the Otis building was constructed using a steel frame which is dressed in an Italian Renaissance Revival facade of brick and limestone topped by a dramatic cornice. According to the Landmarks' report, during its stint as Otis' headquarters, research and development operations were centralized on the building's lower stories with the first floor dedicated to heavy manufacturing. The upper floors contained the corporate offices which included a well-appointed Board of Director's room, a dining room for company employees, and a law library.
While the company maintained its corporate offices here in West Chelsea, Otis would provide elevators to several world's tallest buildings such as the Manhattan Company Building at 40 Wall Street, the Chrysler Building, the Empire State Building, the Twin Towers at the World Trade Center, and the Sears Tower in Chicago.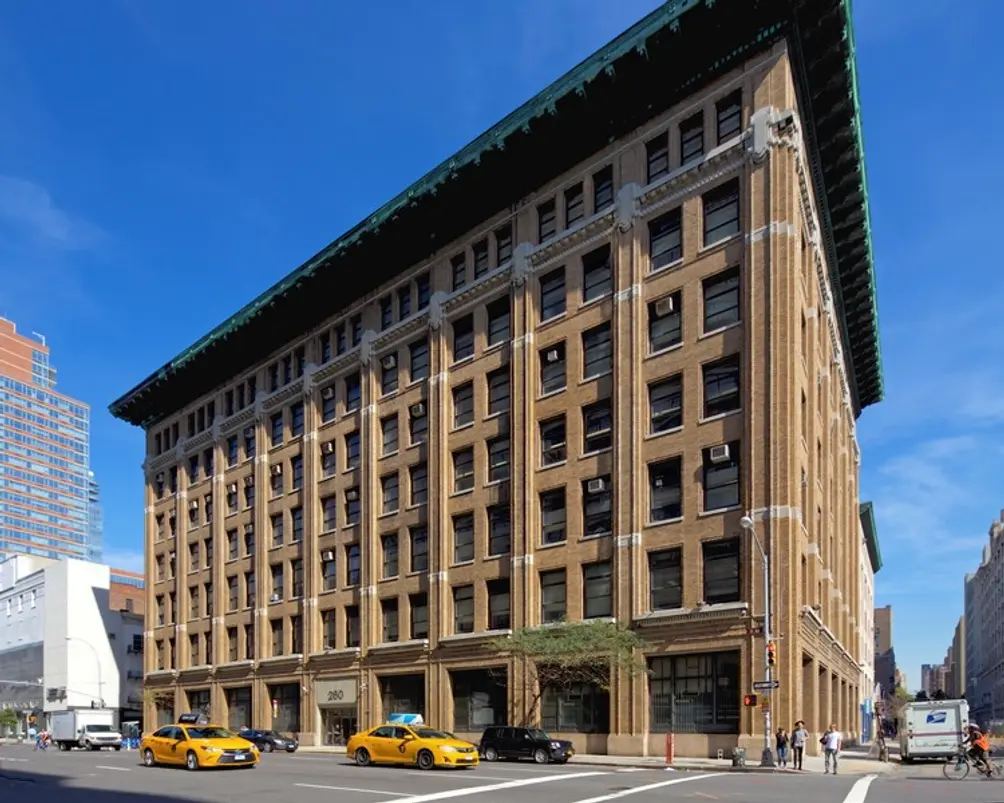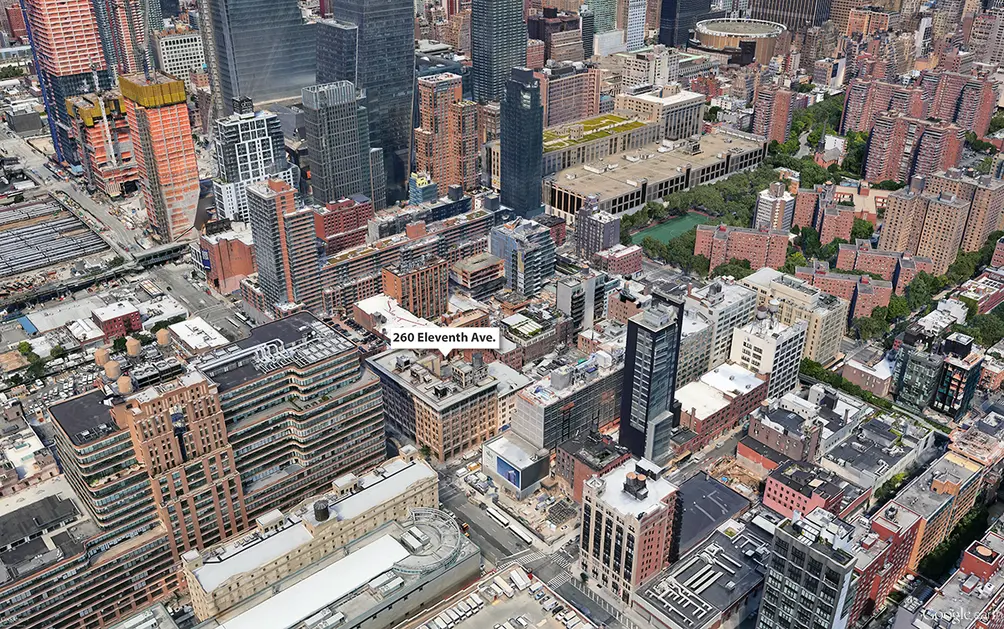 Additional Info About the Building