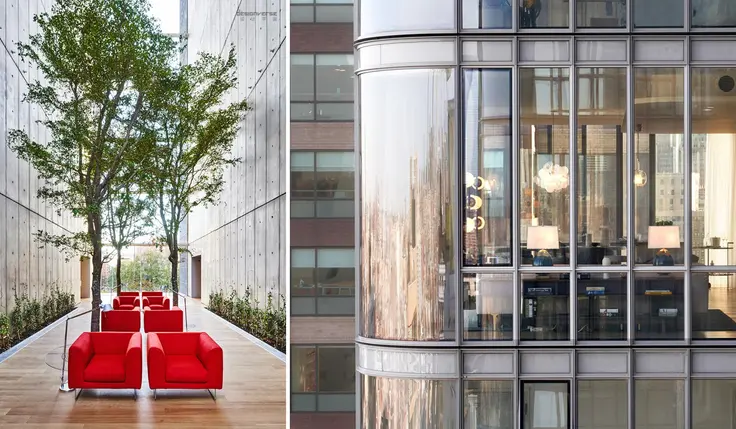 New York City unveiled its first zero-waste building last year. With guidance from
Think Zero
, the development and design team of
565 Broome Soho
have erected a 115-apartment residential condo tower in Hudson Square (West Soho) where at least 90 percent of future waste will be diverted from landfills. If this sounds impossible, it's not. In some cities such as Paris, there are already several zero-waste buildings. But in New York, where take-out food containers and Amazon boxes are ubiquitous, is a near zero-waste lifestyle even possible?
Developed by Bizzi & Partners Development, Aronov Development, and Halpern Real Estate Ventures, and designed by Renzo Piano Building Workshop, 565 Broome SoHo is to become the city's first Zero Waste residential building if certified by the Green Building Certification Inc. The national organization is responsible for the popular
LEED certification
that awards buildings and communities on sustainability and energy efficiency.
"Our goal is to be at the forefront of sustainable living, as well as to help the city's overall effort to achieve this." - Alessandro Pallaoro, Bizzi & Partners Development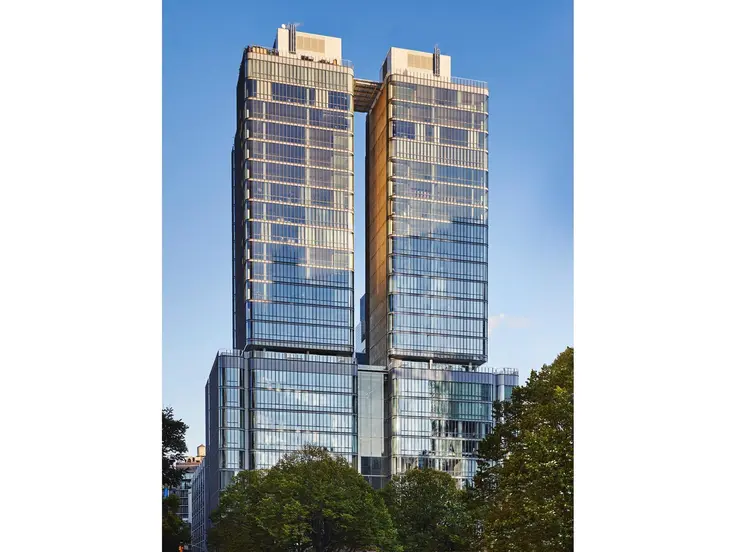 Enlarge Image
Enlarge Image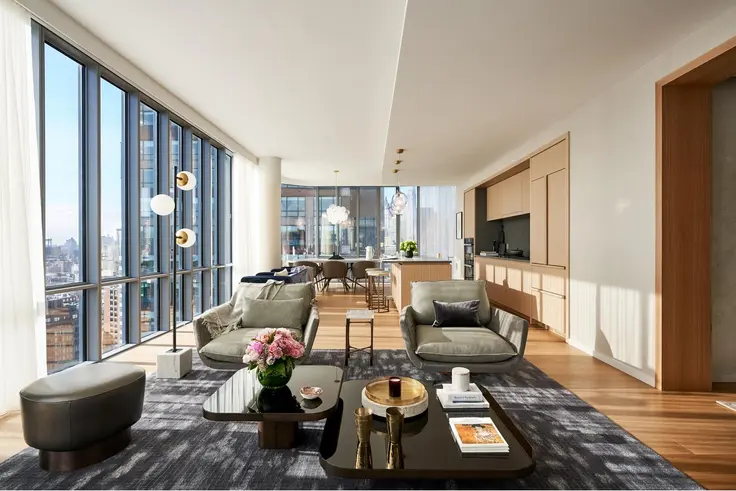 Enlarge Image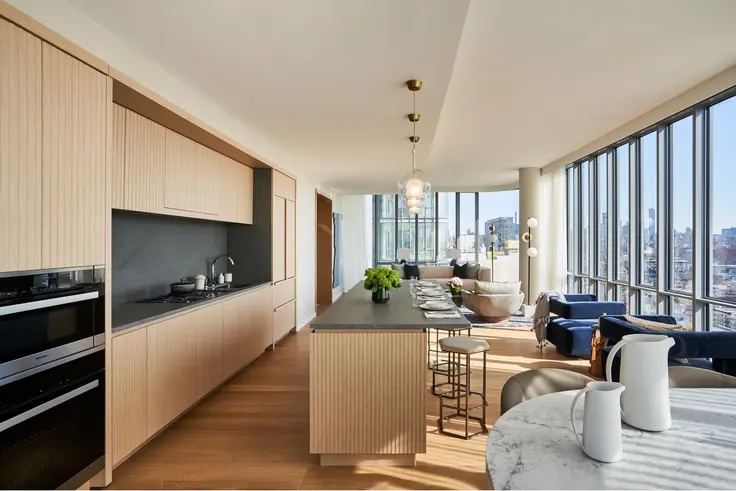 Enlarge Image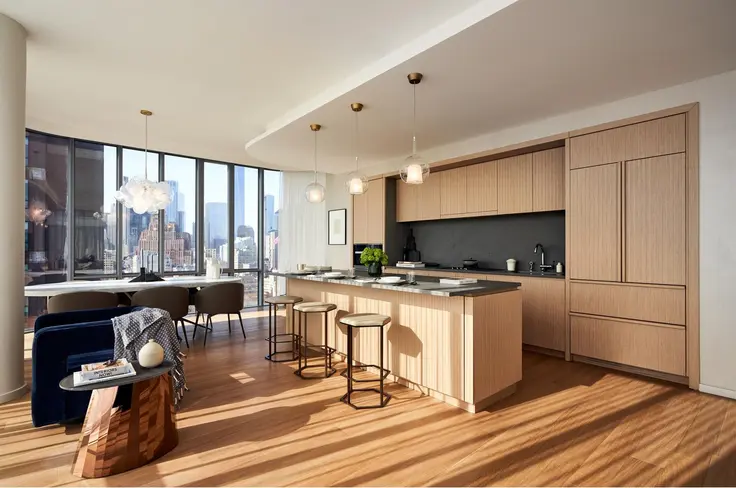 Enlarge Image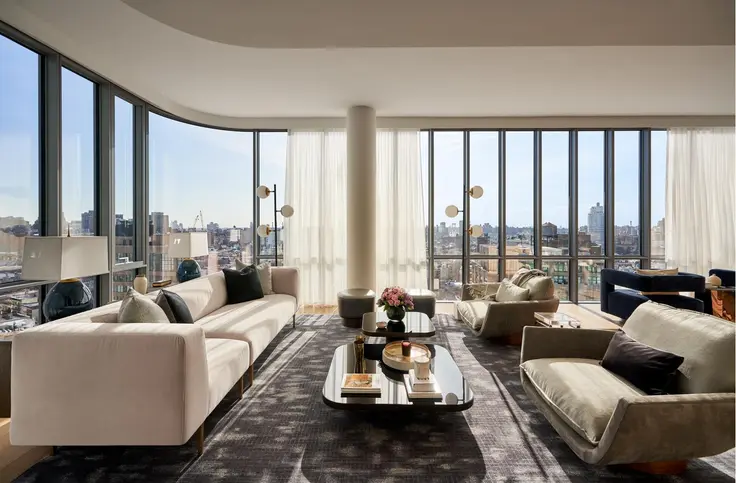 Enlarge Image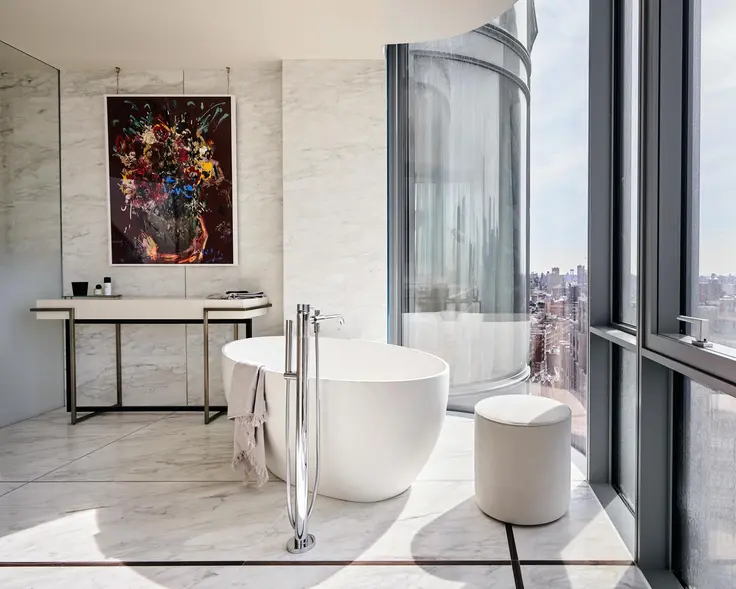 Enlarge Image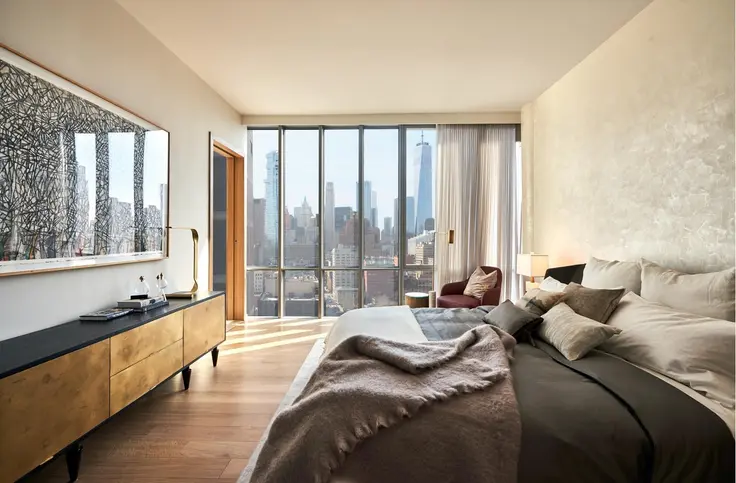 Enlarge Image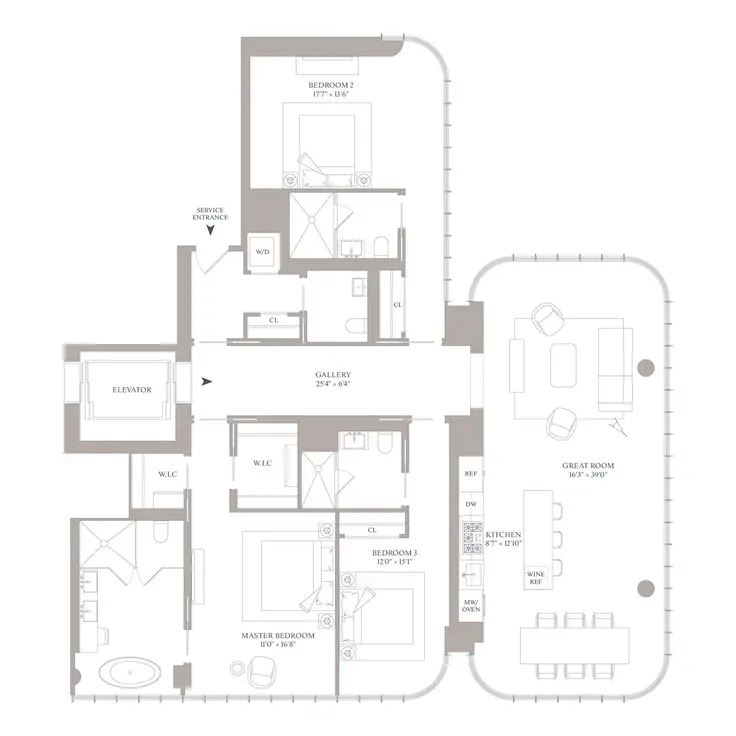 Enlarge Image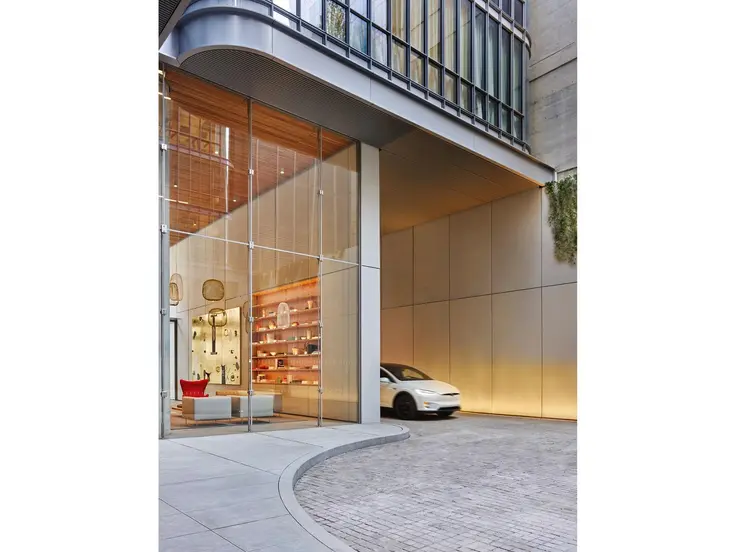 Enlarge Image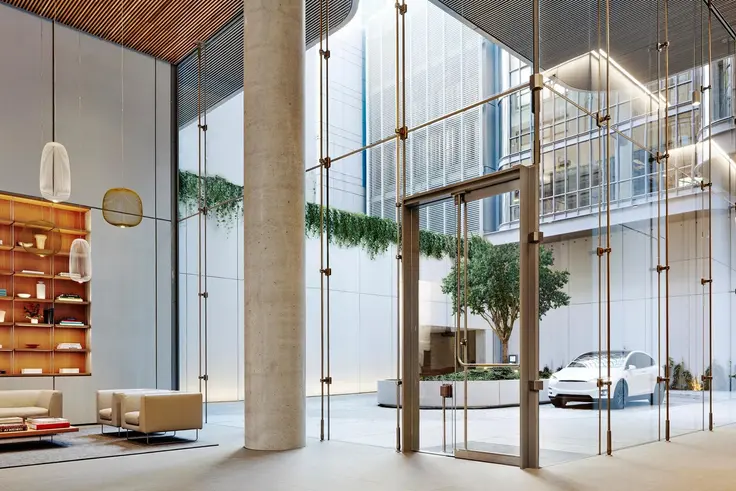 Enlarge Image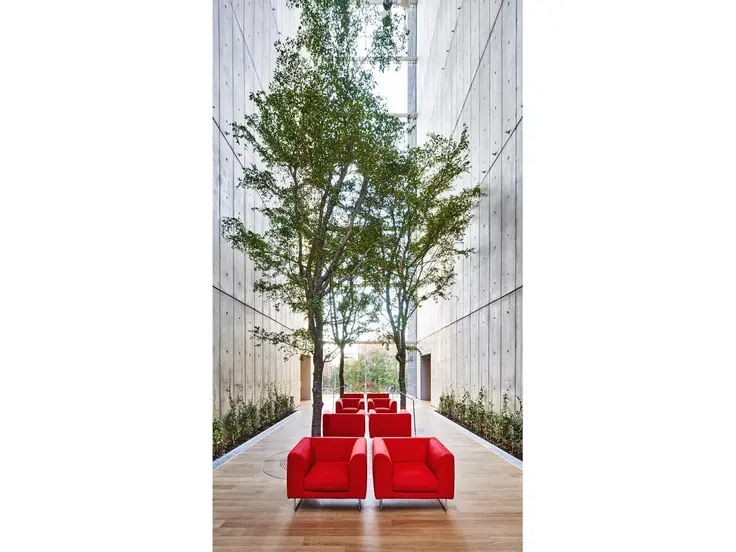 Enlarge Image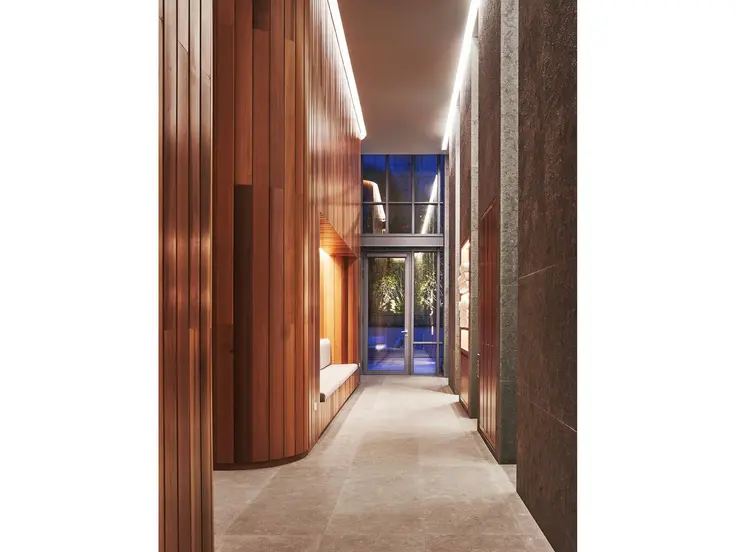 Enlarge Image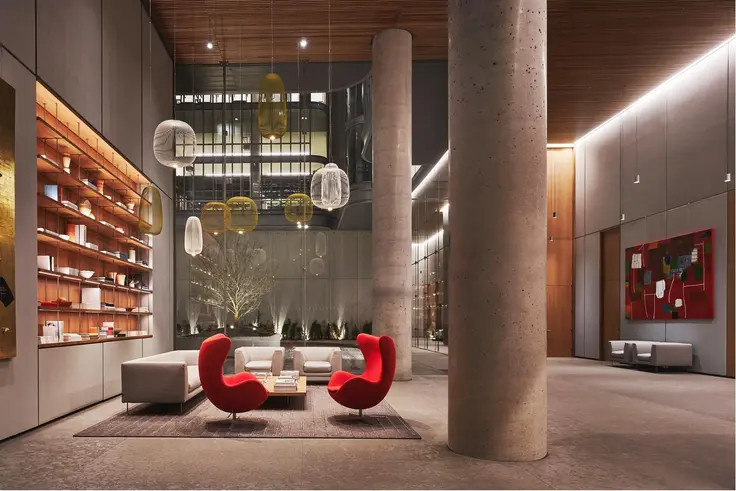 Enlarge Image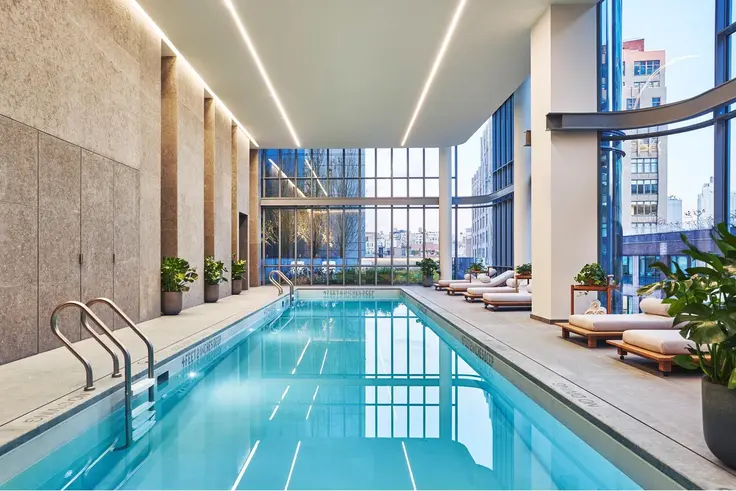 Enlarge Image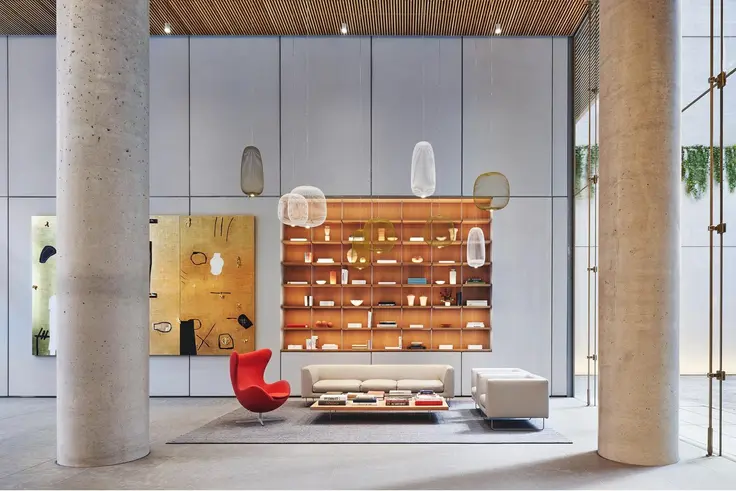 Enlarge Image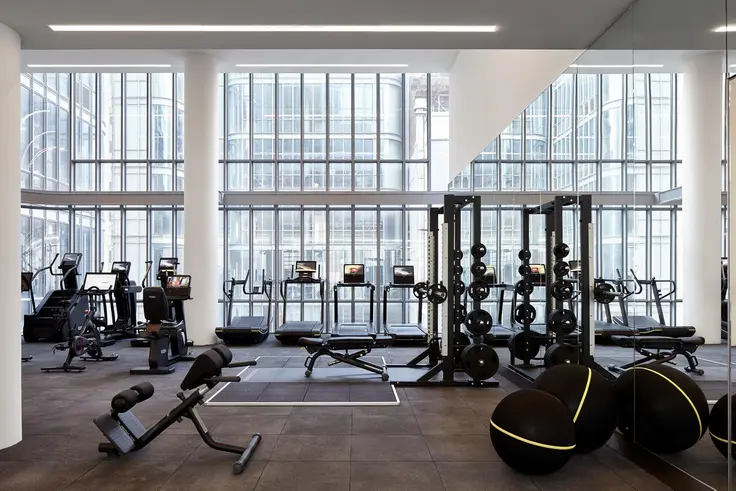 Enlarge Image
Enlarge Image
To meet the goal, some of the reported features integrated into the 30-story condo include zero-waste rooms to better handle the separation of recyclables, organics, electronics, and textiles. Disposed garments will be donated to local charities through a Department of Sanitation program called
refashionNYC
.
As opposed to unsightly garbage bags piled onto the sidewalk, the building stores all waste in sealed containers within the loading dock. Over the past several years, members of the city government have proposed charging residents for trash pickup, therefore the redistribution of waste from landfills could eventually end up being a money-saver for 565 Broome residents. On a related note, in March 2020 the city
unveiled a proposal
that all new buildings with more than 300-units must set out their garbage in sealed containers on the street instead of piles of trash bags on the sidewalk. Local Business Improvement Districts would also be encouraged to use street-occupying containers.
With all this in mind, the building appeals to buyers who seek to be environmentally conscious. It has attracted powerhouses like
Novak Djokovic
, the world's top male tennis player, and
Travis Kalanick
, co-founder of Uber. The building is open for immediate occupancy and
remaining availabilities
start at $1.04 million.
"There's no 'away' when we throw garbage into a can or litter basket. A majority of our waste can be recycled or composted. New Yorkers can fight climate change, support green jobs and reduce our environmental footprint by sending zero waste to landfills." - NYC Sanitation Department
How is zero waste defined?
According to the Zero Waste International Alliance (ZWIA), zero waste is first and foremost a goal—one that is "ethical, economical, efficient and visionary" and designed to "guide people in changing their lifestyles and practices to emulate sustainable natural cycles, where all discarded materials are designed to become resources for others to use."
Notably, ZWIA recognizes that achieving zero waste is not only about changing people's habits but rethinking the design of everything from our buildings to the supply chain we rely upon to access food and other essential goods. Because this is such a lofty goal, ZWIA recognizes zero-waste communities and businesses as those that successfully divert at least 90 percent of their waste from landfills, incinerators, and the environment.
"Zero Waste means designing and managing products and processes to systematically avoid and eliminate the volume and toxicity of waste and materials, conserve and recover all resources, and not burn or bury them." - ZWIA
New York urgently needs to adopt zero waste standards
If any city needs to think seriously about adopting a zero-waste strategy, it's New York City. Each day, an estimated 24,000 tons of trash leave the city. This not only means there are a lot of trash trucks congesting the city's streets but also that these trucks are impacting air pollution and climate change in the process. Of course, processing and disposing of these materials also causes problems and tends to disproportionately impact disadvantaged neighborhoods. But where does most of that 24,000 tons of trash go each day? While a small portion is recycled (some on Staten Island), most of the city's trash is shipped away by truck or rail and, on average, it travels 300 miles. This costs the city and its taxpayers approximately $350 million annually. Fortunately, there are interventions that could reduce much of this waste.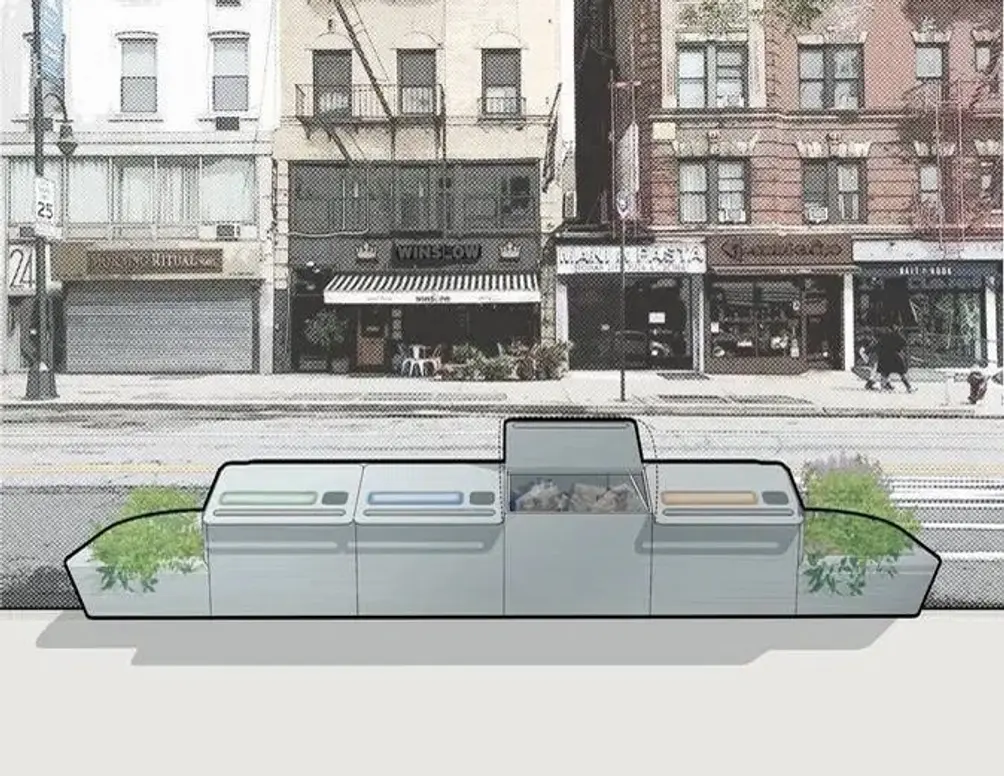 Zero-waste design
While recycling is important, as ZWIA emphasizes, waste management is ultimately a much bigger design challenge. To look for answers, ZWIA recommends looking to nature since the zero waste concept itself is, "inspired by nature, whose materials are recycled in circular loops, in elegant and intricate designs that optimize resources." In principle, if buildings and entire cities are designed to promote zero waste (e.g., the easy separation of cans and food scraps), many of the problems we currently face would disappear.
Zero-waste platforms
Zero-waste design isn't simply about creating buildings and entire communities that encourage recycling. Whatever we do to design buildings that encourage recycling, if we are forced to continue purchasing products in plastic, glass, Styrofoam, and paper containers that can't be easily recycled, there is little hope of ever achieving zero-waste status. To accelerate the goal of becoming zero waste, we also need to start buying products in containers that don't need to be tossed away. One company that is on the cutting-edge of this revolution is Loop.
Loop launched in Paris and New York this year. Run by the recycling company TerraCycle, Loop replaces single-use packages with reusable ones. To date, Loop is already partnering with a number of large consumer companies (e.g., Proctor & Gamble and Nestlé). When a company partners with Loop, their products—let's say a stick of Dove deodorant or container of Nestlé chocolate sauce—is delivered but in a reusable stainless steel container that can be used again at least 100 times. When you're done with the stainless steel container, you just drop it in your Loop tote, and it is picked up by a UPS delivery person.
While the Loop concept is intriguing, with only 300 initial products (the platform plans to scale quickly), it's still a bit limited. Also, since many of the people most concerned about the environment are the very type of people who don't use products from companies like Proctor & Gamble or Nestlé, one might wonder who will use the platform at all? Still, Loop appears to already be making headway. It also recently signed on its first real estate partner. Brookfield Place in Lower Manhattan will become a Loop partner and so will the residential development, One Blue Slip at Greenpoint Landing in Brooklyn.
Ready to take NYC's zero-waste pledge?
Are you now truly convinced that zero waste is our only future? If so, you can integrate some Zero-waste guidelines into your lifestyle by reviewing some of DSNYC's services here.
Additional Info About the Building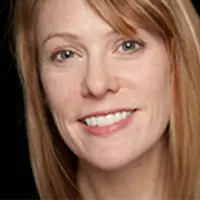 Contributing Writer
Cait Etherington
Cait Etherington has over twenty years of experience working as a journalist and communications consultant. Her articles and reviews have been published in newspapers and magazines across the United States and internationally. An experienced financial writer, Cait is committed to exposing the human side of stories about contemporary business, banking and workplace relations. She also enjoys writing about trends, lifestyles and real estate in New York City where she lives with her family in a cozy apartment on the twentieth floor of a Manhattan high rise.