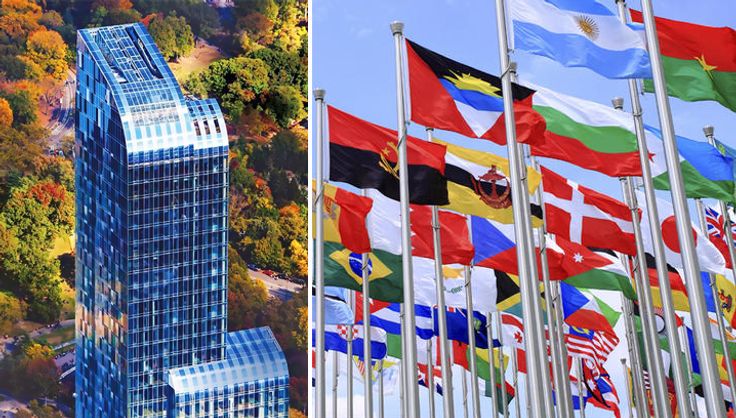 Foreign investors and those looking to make a home in the United States have long looked to New York. For example, a family from Peru paid
nearly $27 million
for eight units at Waterline Square in an all-cash deal early in the pandemic, saying they thought their money would be safer in New York real estate than in a bank. International interest is sure to heat up now that the borders have reopened; but for those without citizenship or an established United States credit history, finding housing in New York can come with a unique set of challenges. Ahead we'll go over common challenges faced by foreign buyers in several different housing scenarios, including purchasing in a coop, and why condos are a considerably better option for overseas buyers.
Why Co-op Boards Avoid Foreign Buyers
While even U.S. citizens fear co-op boards, the experience of dealing with one can be much worse for foreigners. A few years ago, Jason Myers put his two-bedroom Upper East Side co-op on the market in preparation for a move to Los Angeles. Given the current market, he had little concern about turning over his unit before his scheduled move in August—but that was before he discovered that his board was only interested in welcoming U.S. born tenants. By the time Myers' unit was handed over to the new owners—a young couple from Ohio who had just moved to the city for work—his co-op board had turned down five other offers from foreign buyers who had all proposed cash-only deals or at least substantially higher down payments than the couple from Ohio.

"I was flabbergasted," said Myers from his new home in Los Angeles. "I had been on the board of my co-op but I never anticipated this. I felt betrayed." While Myers may have felt betrayed, from his former co-op board's perspective—notably, no one from the board was available for comment—they were simply doing what many co-op boards perceive to be in the best interest of the building. In short, foreign buyers, even those with substantial assets, are frequently considered a liability or simply a bad cultural fit. But can co-op boards reject buyers on the basis of their foreign status?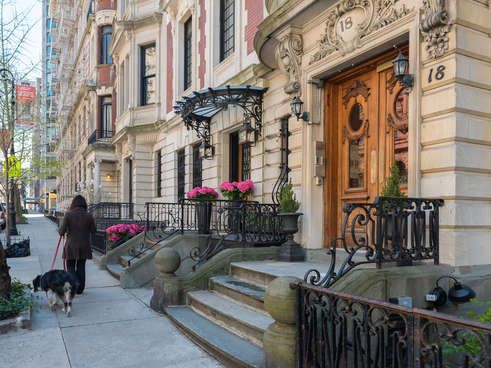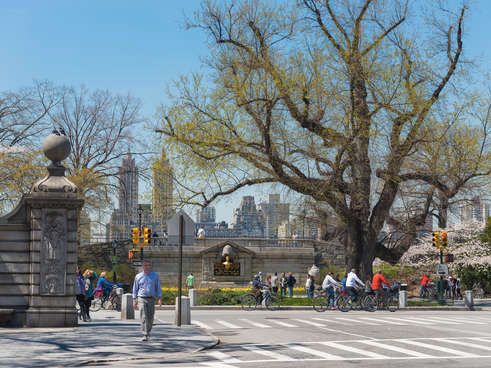 "Most co-op boards don't want someone who doesn't reflect the building's current make up."
Is this legal? The short answer is yes.
International real estate attorney Edward Mermelstein, a founding partner of
RheemBell & Mermelstein LLP
, explains that for many co-op boards, foreign buyers are considered undesirable due to a "lack of transparency." After all, if a prospective tenant has only recently moved to the U.S., the board will be unable to carry out as thorough a background check as they would on a U.S. citizen. But Mermelstein adds that the rejection of foreign buyers is not simply about the ability to carry out thorough credit investigations: "Most co-op boards don't want someone who doesn't reflect the building's current make up."
Is this legal? The short answer is yes—the practice of maintaining the status quo is entirely legal assuming no discriminatory remarks are made along the way. However, New York State lawmakers have proposed a
bill
that would require residential co-op boards to provide a written explanation for why they have decided to reject applicants. Some worry that this bill would lead to lawsuits, but others say that a more transparent co-op application process could make things less discriminatory.

The High Cost of Renting as a Foreign National
If foreign buyers, even those with substantial assets, face an uphill battle in the housing market, foreign renters may be even worse off. When Elizabeth Carson, a research scientist, moved to New York City from Toronto in 2012, she found herself facing a situation familiar to most foreign renters. "I had a great rental history, an outstanding credit rating, and I was here on an H1B visa as a distinguished researcher, but my rental situation was worse than it had been in college," says Carson. Her first four applications were rejected, because like most foreign nationals, she had no credit history in the U.S. She also had no close relatives or friends living in New York State who could serve as a
guarantor
.
Eventually, a landlord was willing to given Carson a chance, but asked for a year's rent upfront, and this was in addition to the security deposit and 15 percent broker's fee. "The apartment was $2900 per month," recalls Carson, "And I was being asked to hand over close to $50,000 upfront! At that point, I broke down and told my employer that the move was impossible."
Eventually, a colleague suggested Carson contact Insurent, a third-party agency that underwrites leases for "credit worthy individuals" who cannot meet landlords' typical asset or U.S. credit history requirements. Such companies have become increasingly popular with domestic renters as an
alternative to security deposits
, but they also help international renters get their foot in the door. Such was the case with Carson: She was able to rent an apartment with the help of Insurent, and later moved to a new apartment with enough U.S. credit history to qualify on her own.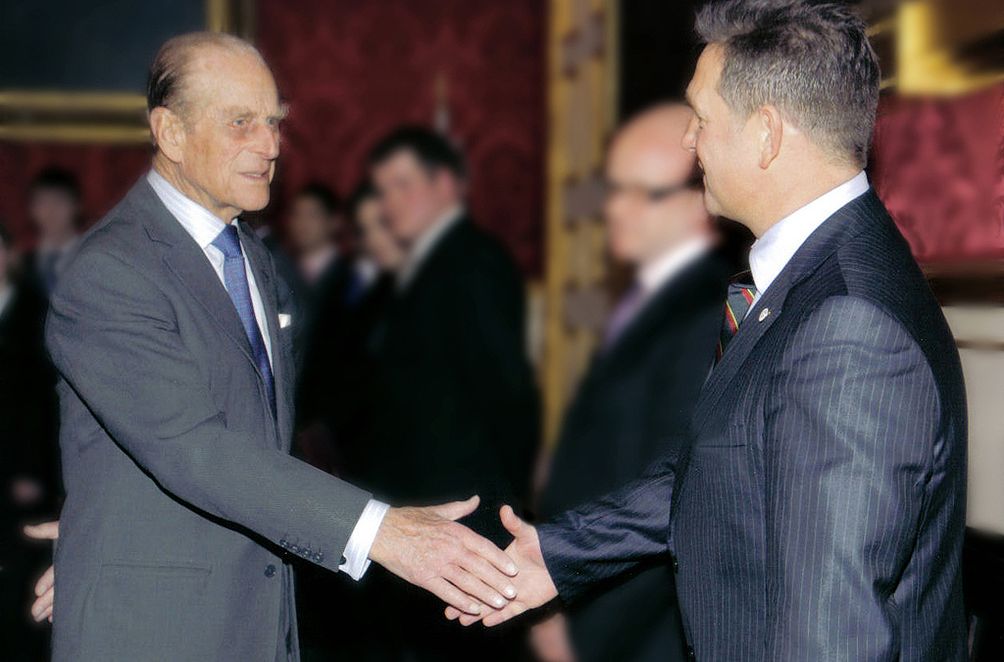 Even Diplomats Have Trouble
The "diplomats welcome" tagline that occasionally appears on rental advertisements and New York City can be perplexing. Why wouldn't they be? After all, the city is home to more than 30,000 diplomats and their families who are more than happy to be here. However, there is the question of diplomatic immunity, which is essentially a principle of international law that maintains that certain foreign government officials, such as diplomats, are not subject to local laws.

For landlords, diplomatic immunity opens up the possibility that one may end up playing host to a foreign visitor who refuses to the pay the rent and yet have no way to evict the tenant or recover monies owed. While incidents of diplomats not paying rent are extremely rare, over the decades, a few bad apples have been enough to dissuade most landlords from renting to diplomats. Those landlords who do agree to rent to diplomats typically only do so under specific conditions and regularly ask for up to a year's rent in advance. Although some embassies are able and willing to foot the bill, in other cases, diplomats, like other foreign nationals, turn to third parties to underwrite the cost of renting.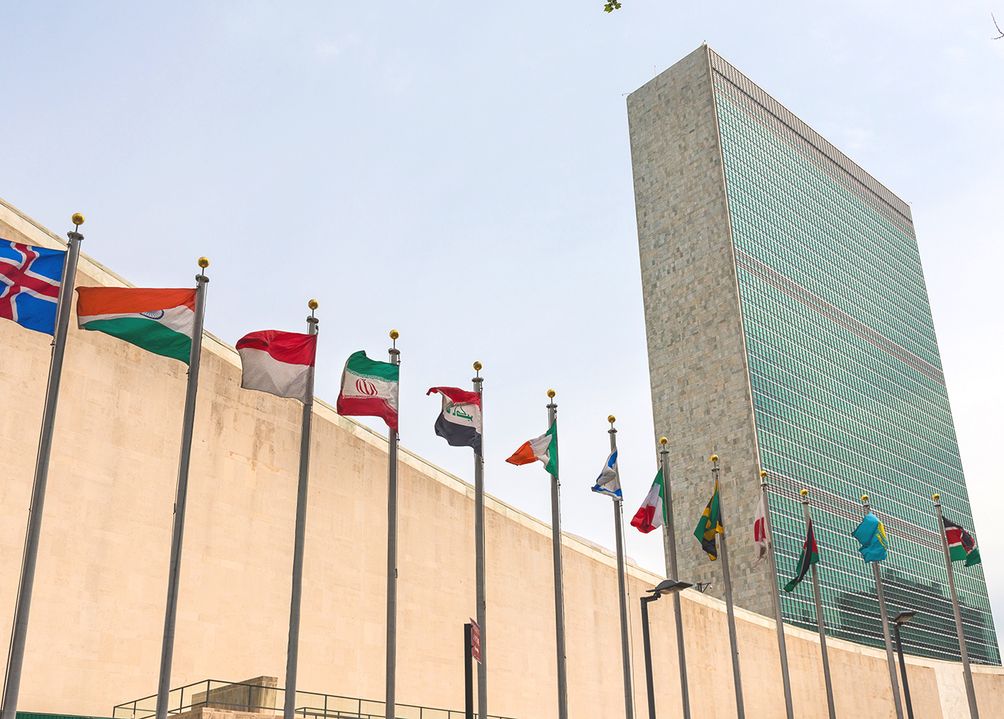 Foreign Buyers Go Condo
Given the difficulty foreigners living in New York City face as buyers and renters, one may wonder why there are so many luxury condos in Manhattan owned by foreign investors. First, it is perfectly legal for a limited liability company (LLC), or legal but inactive companies that are simply used to facilitate financial transactions, to purchase properties. When an LLC is involved in a purchase, owners' names and signatures do not appear on title documents, meaning that whether or not the purchaser is or is not a U.S. citizen is not readily apparent. LLCs are in fact a popular vehicle for celebrities and other high-profile individuals who are purchasing properties in New York City and want to protect their privacy and keep stalkers at bay. A Treasury Department ruling
does slightly change the landscape for wealthy foreign buyers
—title companies will now be required by law to collect identification information about the owners behind LLCs—but does not prevent foreign investors from purchasing luxury properties with LLCs.
Several factors make condos more attractive to foreign buyers. Because condominiums typically do not have the same ownership restrictions as co-op boards (they mark a deal between an investor and developers, rather than future neighbors) money is far more important than a buyer's nationality. Moreover, with new condo developments shooting up across the city, purchasers are being offered a wide range options at every price point, in every neighborhood.
Examples: On Billionaires Row,
Central Park Tower
, the world's tallest residential building, has units priced between
$7.45 million
for a two-bedroom to a whopping
$150 million
for the highest duplex in the building. In a quieter section of
Yorkville
, one-bedrooms at
Carnegie Park Condominium
start at
$1.15 million
.
"For foreign buyers, the biggest hurdle remains understanding the process," emphasizes Mermelstein, "Language and cultural barriers pose an obstacle for many of these buyers, but there are even differences between buying in New York and Miami. That's why we work closely with clients to educate them about the process at each step. It's not impossible to purchase property, but foreign investors do face more obstacles along the way."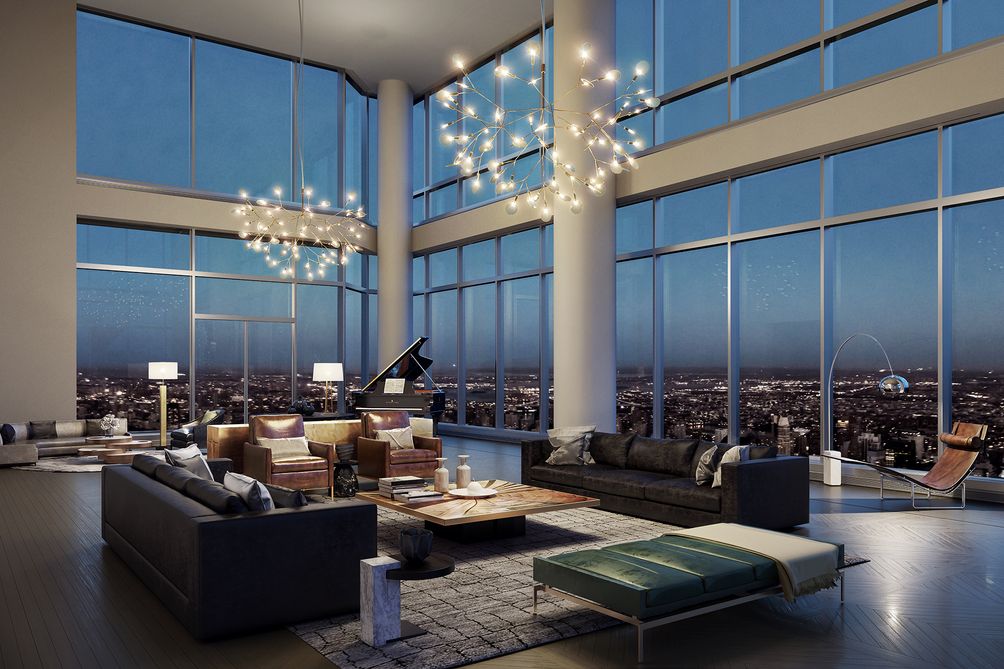 Additional Info About the Building
Get the latest updates!
Before you leave,
sign up for insider access
to the latest listings.
It's 100% free!