Buying a home is already an expensive endeavor. To make matters worse, buying invariably comes with closing costs. Closing costs run the gamut from transfer taxes and bank fees to attorney and appraiser fees. The actual tally for closing costs is difficult to determine, since it varies widely depending on the price of the property being purchased and whether one is purchasing a coop or condo. As a rule of thumb, however, buyers in New York City should have at least $8,000 to $10,000 on hand to cover basic closing cost but much more on hand if buying a luxury property, buying a condo, or buying in a coop or condo that requires maintenance fees to be held in an escrow.

Generally, a purchaser's closing costs fall into two categories: loan costs (money owed to the lender for services) and other costs (costs you owe to the co-op, condo, or seller). While not every purchase will require a buyer to cover all the closing costs outlined in this article (and actual fees vary widely), buyers are generally expected to cover most of the closing costs described in the following sections. Notably, if you're buying a condo also be prepared for additional closing costs, including both city and state mortgage recording taxes.
Loan Costs (Coops and Condos)
While it may seem counter-intuitive to pay a lender to secure a loan (after all, you'll be paying them back in interest for decades), when you rely on financing, there are many upfront costs. These costs include origination charges and a host of other smaller fees for services such as appraisals.
Origination Charges
Depending on the lender and whether you opt to purchase points, expect at least some origination charges, including the following:
• Application Fee – $175 Many lenders charge an application fee, which is usually $150 to $200

• Commitment Fee – $1000 (cost can be fixed or a percentage of the undisbursed loan and will be higher for larger loans). This is a fee (either flat rate or a fixed percentage) that lenders charge as compensation for guaranteeing a loan at some point in the future.

• Points – Variable costs If you're a first-time buyer, origination points may be a new concept. At their most basic, origination points are a fee paid to cover the evaluation, processing, and approval of a home loan. The more points paid, the lower the interest rate on your mortgage. Typically, one point is equivalent to 1 percent of the mortgage.
Other Lending Costs Typically Charged by the Lender to Buyer
In addition to origination fees, buyers will typically be expected to cover the following costs and most lenders will automatically charge these costs (i.e., buyers won't be able to shop around for other options):
• Appraisal – $585
This cost covers the appraisal of the unit carried out by the lender to ensure the unit has not been over- or under-valued.

• Credit Report Lender - $24
Generally, lenders pull reports for buyers from all three major credit bureaus and this comes at a cost.

• Lender Flood Certification – $5
This small cost is simply a way for the lender to confirm that the property is not in a known flood zone; if the property is in a flood zone, the lender may still proceed with the mortgage but will require the purchaser to take out additional flood insurance.

• Title - Settlement / Closing - $1,100
This fee covers the cost of another service provided by the lender—a thorough search to ensure that the property isn't currently in arrears of its property taxes and that any existing loans or liens on the property have been paid in full. Simply put, this fee ensures a buyer is about to inherit someone else's financial mess.
Other Services
Beyond the aforementioned fees, in New York City, anyone purchasing a coop or condo should be prepared to cover a host of other services for which buyers may or may be able to shop around. These fees include:
• Bankruptcy Search –$70
This search ensures that you have not declared bankruptcy since applying for your loan (earlier declarations will appear on your credit report—this is a second check).

• Co-op Lien Search – $380
Generally, the purchaser's attorney does a lien search of any UCC filings, judgments and liens against the cooperative corporation or sponsor.

• Escrow Service Fee – $75
Once a contract closes, one puts their "earnest money" or down payment into an escrow while the deal moves toward a close. The escrow agent charges a fee (flat or fixed percentage of the sales price) to hold the money during this time.

• Municipal Search – $200-$400
This service, generally carried out by the buyer's attorney, is essentially a review the title search for the property being purchased.

• Patriot Act Search – $70
The Patriot Act Search is another cost that may come as a surprise, but since 2001, anyone buying a property in the United States is subject to a search to ensure they are who they say they are and have no history of involvement in terrorist activities.

• Recording Service Fee – $30
After closing, both your mortgage and property transaction will need to be recorded in the county where the closing too place. Locally, this fee is generally no more than $30.

• State Tax Search – $125
This additional search is designed to uncover any tax notices related to the property at the state level.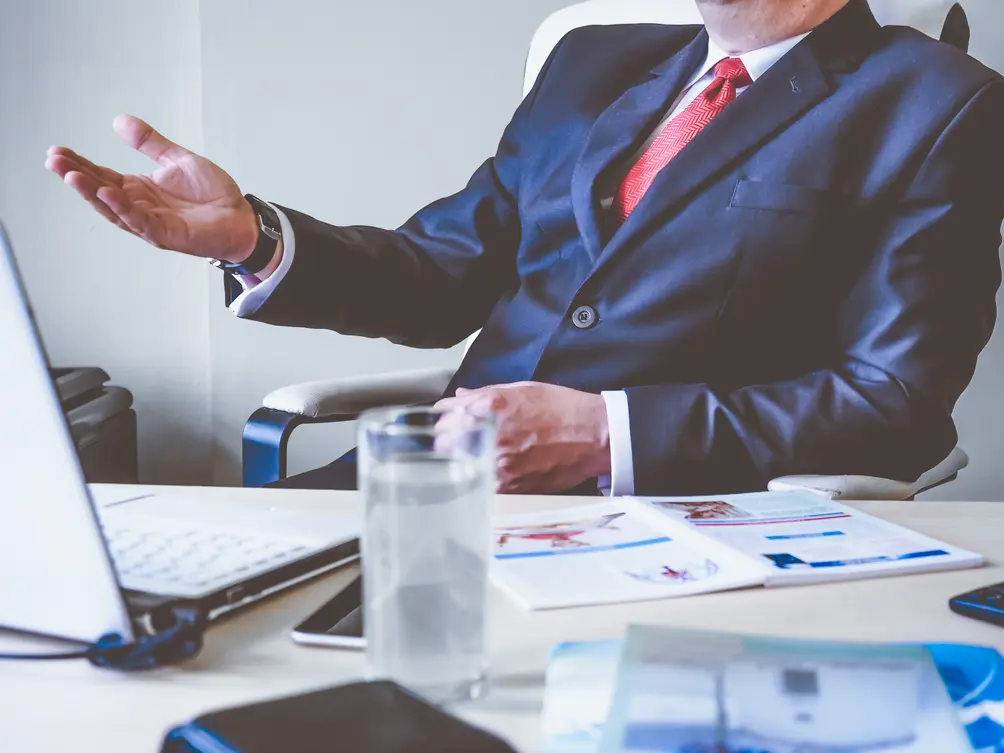 Other Costs (Coops and Condos)
Taxes and Other Government Fees – Variable and mostly paid by seller
There are two types of taxes that trade hands at closing: recording fees and transfer taxes. Recording fees are generally a minor cost (and covered by the buyer). Transfer taxes, on the other hand, can be significant—fortunately, in New York City, transfer taxes almost always fall on the seller, not buyer. Still, while negotiating your contract be certain to ensure this is the case.
Prepaids - Variable
"Prepaids" refer to any costs that you'll need to pay before taking possession of your new property. This can include homeowner's insurance, mortgage insurance (if you'll have it), prepaid interest on your loan, and prepaid property taxes. In New York City, prepaids can add up quickly, especially once you add taxes.
Initial Escrow Payment at Closing – Variable
In many New York City coops and condos, boards ask for anywhere from six months to five years of fees in an Escrow (read more
here
). If they are due, this additional payment will also be due at the closing.
Coop or Condo Approval Fee - $500 on average
Most coops and condos charge an application fee (generally about $500). Some coops and condos also charge a move in fee but the latter is usually reimbursed—assuming you or your movers don't damage the building during the move in.
Additional Condo Closing Costs
As a rule of thumb, closing costs in coops are one to two percent of the purchase price, but in condos, closing costs are two to four percent of the purchase price. This reflects the fact that condo purchases also entail two other closing costs.
Mortgage recording tax – Variable (percent of purchase price)
Mortgage recording taxes are generally the largest costs that condo owners face at closing. This tax, which is applied at the city and state level, essentially taxes buyers on any money they borrow to purchase a home. At the city level, the mortgage recording tax is 1.8 percent on mortgage amounts under $500,000 and 1.925 percent on mortgage amounts above $500,000. New York State has its own 0.5 percent tax. So, how high can your mortgage recording tax be? If you put 20% down on a $2,000,000 condo, you can expect to pay over $30,000 in mortgage recording taxes at closing. For more details, visit the
New York City mortgage recording tax site
and
New York State mortgage recording tax site
.
Title insurance - $500 to $3,500
Title insurance protects buyers if there is something amiss with the title of their property. While rare, title conflicts do arise. Let's say someone left a condo to a distant relative in their will but the relative never claimed title to the property and it was subsequently sold. Title insurance is designed to protect buyers from such disputes and from any other problems (e.g., liens or defects) that arose before you made your purchase.
Assistance With Closing Cost
In most cases, buyers are on their own. However, if you're a first-time buyer, you may be in luck. Some mortgage programs targeting first-time buyers either cover closing costs or include a "closing cost grant," which is generally a fixed amount (e.g., $5,000 toward closing cost). Be certain to inquire with your lender about closing cost programs.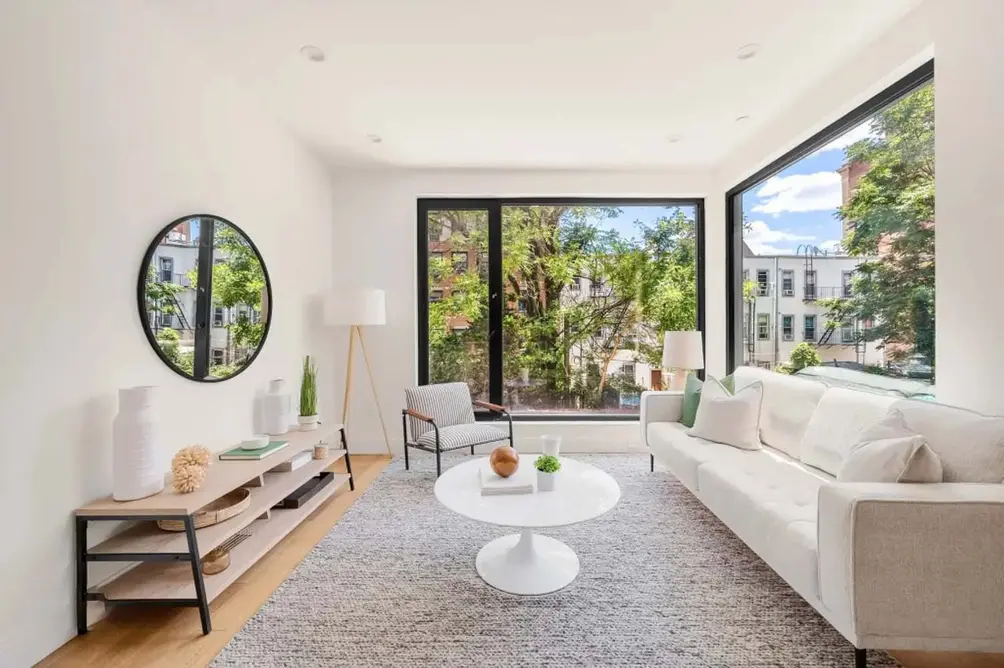 From the Listing: The oversized windows and high ceilings are just a few of the striking features you will notice as you enter this residence. With thoughtful intention, the home has been designed with a modern aesthetic, that is timeless and elegant. Oak wood flooring, large windows, central heat and air and a washer/dryer are just some of the conveniences 24 Fayette has to offer. The kitchen comes with fully integrated Liebherr, Bosch and GE appliances, quartz countertop and backsplash, and matte black fixtures. Storage unit included.
See floor plan and full details here.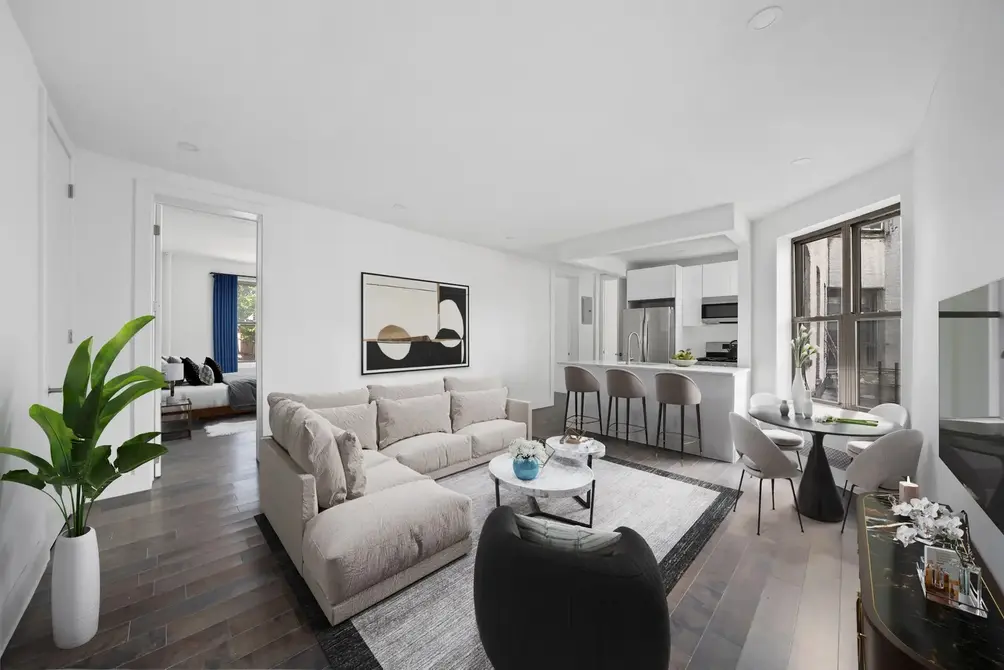 From the Listing: Located at the nexus of Brooklyn's Ditmas Park and Kensington neighborhoods, The Commodore Condominiums are a unique conversion of pre-war residences, redesigned for contemporary living. The properties are appointed with rich white oak floors throughout, custom millwork, high ceilings, beautiful cabinetry, hardware, fixtures, high-grade stainless steel appliances and in-unit laundry. Enjoy a beautiful, newly landscaped courtyard, bike storage and storage for purchase.
See floor plan and full details here.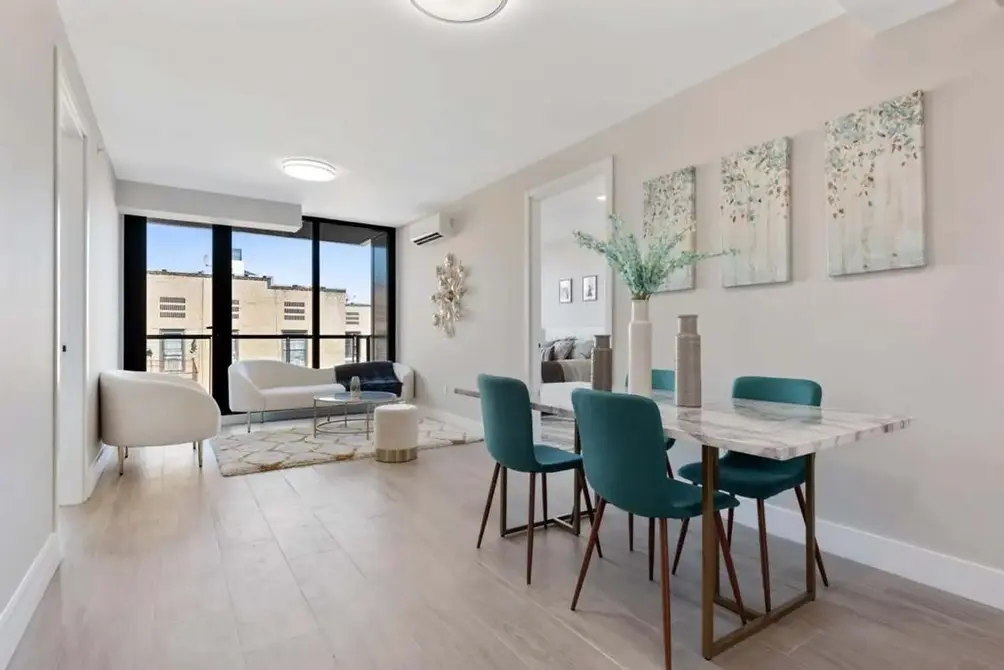 From the Listing: Unit 4A is a magnificent 2-bedroom, 2-bathroom unit that floods with natural morning sunlight from the east facing exposure. This distinguished layout offers a Pullman kitchen, an expansive living/dining area with floor-to-ceiling windows and a private balcony. The primary bedroom has a stunning en-suite bathroom featuring dark tone European tiles that contrast the light tone vanity. The unit is outfitted with custom Italian Cabinetry and, complemented by modern quartz countertops, with a classic white subway tiled backsplash, microwave with an exhaust vent, and stainless-steel appliances taking your cooking skills to the next level. The spa-like bathrooms are vented and heated and feature Maax Soak tub, Dual flush toilet, and beautiful European porcelain tiles throughout.
See floor plan and full details here.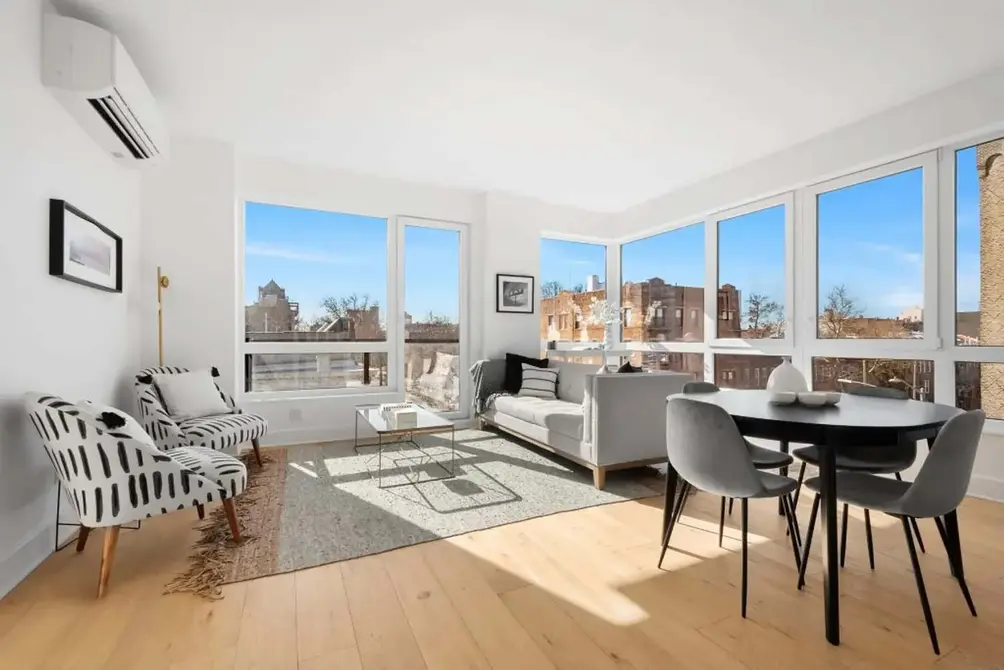 From the Listing: Residence 5C in The Rutland is a 2-bedoom, 2 bathroom layout with a private balcony! As you walk in, you will first notice the over-sized, double-paned Schuco windows, providing plenty of sun while keeping the interiors insulated and the distinctive 7" wide plank, red oak flooring. The kitchen is graced with Samsung appliances, durable quartz counters, Kohler fixtures and custom cabinetry. Other notable features include solid-core doors, individually controlled heating and cooling, in-unit washer/dryer, and Bluetooth enabled speakers. A tax abatement is in effect.
See floor plan and full details here.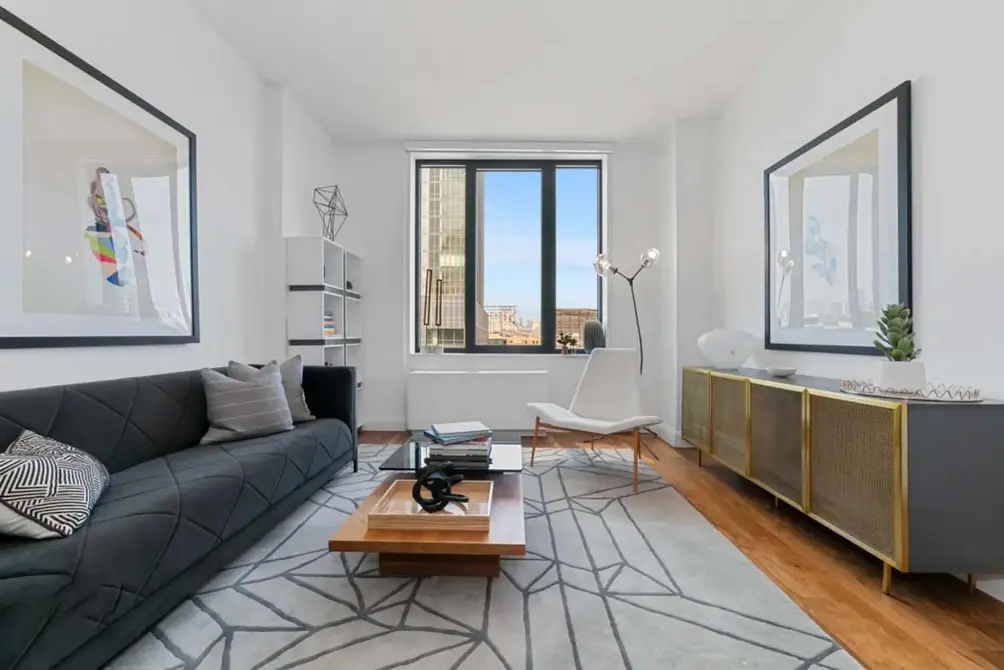 From the Listing: Welcome to residence 12A - a striking and spacious, floor-through two-bedroom home with Manhattan views! The open kitchen with island overlook the grand living and dining space, perfect for entertaining and taking in the views. The incredibly private and spacious primary suite is graced with a large walk-in-closet, southern exposure and room for a king-sized bed. Equipped with a sizable second bedroom and bathroom, two exposures, tons of light and in-unit washer and dryer, this residence checks all the boxes for a two-bedroom home in a prime location.
See floor plan and full details here.
From the Listing: Welcome to residence 6C at The BLVD. As you enter this impeccable, layout and you will first be greeted with larger-than-life windows and sunshine, which you can enjoy from your private outdoor space! This two bedroom and two bathroom home is filled with all of the thoughtful and elegant features you expect in a new development. Here you will find oak flooring, an elegant marble kitchen, deluxe spa-like bathrooms and ample closet space. Your luxurious kitchen is graced with custom Linea Decor cabinetry, Bosch appliances with a fully integrated refrigerator and dishwasher, and marble counters and backsplash with an exceptional waterfall detail. As an added bonus, you can enjoy your morning coffee on your private balcony.
See floor plan and full details here.
Schedule an Appointment
To tour any of these properties, just complete the information below.
Or call us at (212) 755-5544
Additional Info About the Building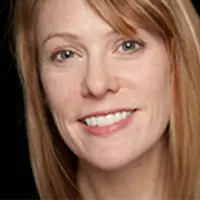 Contributing Writer
Cait Etherington
Cait Etherington has over twenty years of experience working as a journalist and communications consultant. Her articles and reviews have been published in newspapers and magazines across the United States and internationally. An experienced financial writer, Cait is committed to exposing the human side of stories about contemporary business, banking and workplace relations. She also enjoys writing about trends, lifestyles and real estate in New York City where she lives with her family in a cozy apartment on the twentieth floor of a Manhattan high rise.
Off Market Listings
Off-Market Listings
Many apartments are sold off-market
without being publicly listed.
Contact us to learn more about off-market listings.
There's no cost. And never any obligations.
. I'm only interested in publicly listed properties.