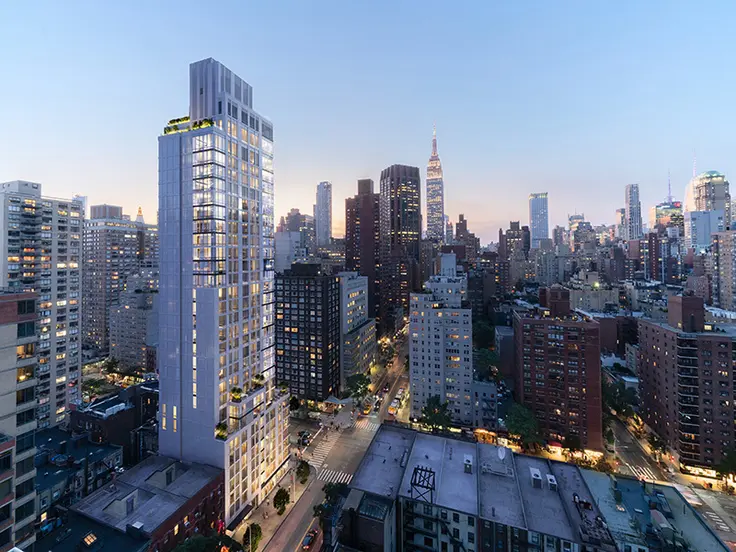 In View from the Top, CityRealty examines market data, recent transactions, and current events to offer an industry expert's perspective on New York's ever-changing real estate market.
One global news story that has recently captured our attention is the seemingly inexorable meltdown of the Chinese property market and its large developers. The
South China Morning Post
, widely considered
The New York Times of Hong Kong
, recently wrote an
article
about how overseas property was long a popular investment for Chinese nationals engaged in wealth accumulation, but those investors are now looking to offload their properties in light of economic troubles at home.
Considering New York City condos have been popular investments among wealthy Chinese nationals, this is giving some pause. However, the worst case scenario might not necessarily play out here. For one thing, the investors who bought here were from China's uppermost classes; we can deduce their wealth from the fact that Manhattan condos are typically priced over $1 million, as compared to the $50,000 - $500,000 condos in Thailand or Malaysia that were popular among their middle-class counterparts (and that are now flooding the market).
It is true that wealthy buyers are much less likely to be distressed sellers when the economy turns. However, global turmoil has a way of drawing renewed appreciation to New York real estate as an investment; international investors appreciate New York's stable prices, and luxury buyers flock to quality. In other words, this crisis might make luxury New York real estate even more appealing to China's wealthiest.
There is, though, one ripple effect this could have on us: Chinese developers with projects in New York could feel a cash crunch due to credit conditions back home and look to sell blocks of apartments in bulk to raise cash.
Eastlight
in Kips Bay,
The Towers of the Waldorf Astoria
in Midtown, and
Flushing Point Plaza
come immediately to mind.

In conclusion, given how supply-constrained this market has been, a few more individual condo units on the market are unlikely to have much of an impact as far as supply pressure is concerned. But at the institutional level, keep an eye on Chinese-backed developments to make moves.
Additional Info About the Building