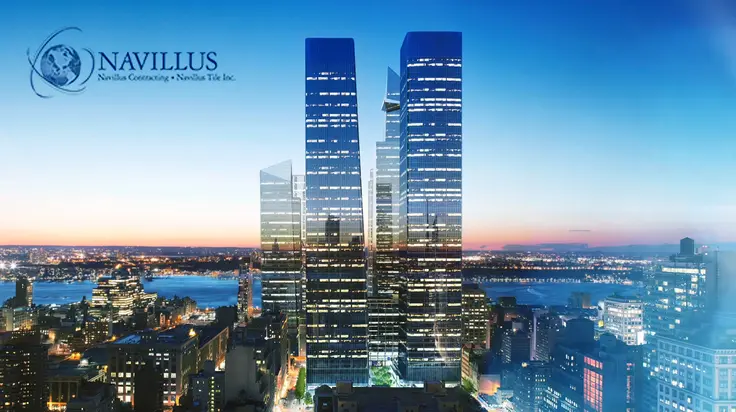 New York City-based
Navillus Contracting
has been a leader in the city's construction industry for almost thirty years. Boasting an illustrious portfolio of high-profile projects that have recently included the World Trade Center Memorial,
400 Fifth Avenue
, and
Icon at 306 West 48th Street
, the firm has cemented a reputation for quality craftsmanship and high attention to detail throughout its wide range of expertise. Founded in 1987, the company's primary areas of specialty include project management, in concrete and masonry construction, and cost estimation.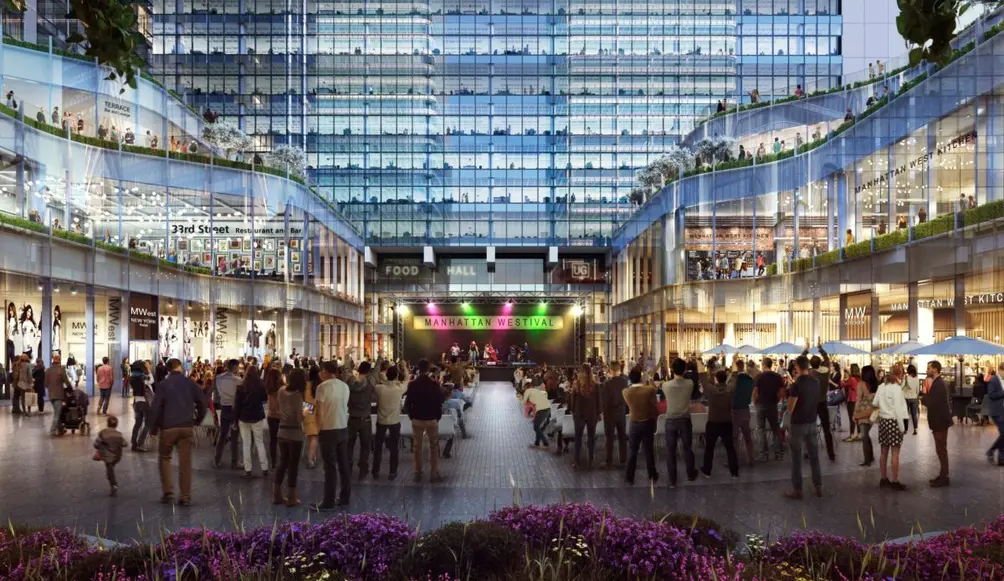 One of the company's largest assignments to date is within Brookfield Properties' six-building master plan, called
Manhattan West
. The plan largely rises above a former open rail cut servicing trains en route to Penn Station. Ultimately the 7 million-square-foot megaproject will host two supertall office buildings, One and Two Manhattan West; a 62-story residential rental tower at 435 West 31st Street called
The Eugene
, the rehabilitation of two existing commercial buildings, and a ground-up 30-story mixed-use hotel-condo building, Four Manhattan West. So far, three of the buildings are well underway, including the
The Eugene
which is slated for occupancy early next year, and One Manhattan West which has the structural steel frame and parts of its concrete core above street level. To learn more of Navillus' involvement, we sat down with the company vice president, Peter Downes, who discussed the complexity of the project and advancements.
Navillus is currently engaged in the construction of concrete components in Brookfield's 62-story residential rental tower, The Eugene, and a 2.1-million-square-foot commercial tower, One Manhattan West. What specifically is your role in each of the towers, and why are they using differing structural systems?
We are furnishing and installing the concrete for the superstructure portion of both jobs. The residential building is a concrete framed building and the office tower is a steel framed building with a concrete core. The reason for the different structures is that residential buildings do not normally need big floor to floor heights, and the floors do not have to be as open as office towers as the typical floors are usually divided into apartments. Also, concrete framed buildings tend to be quicker and cheaper to build as well, while office towers need higher floor to floor heights due to the required mechanical systems and also greater column to column spans to create as much open office space as possible. This is achieved more efficiently with steel framing.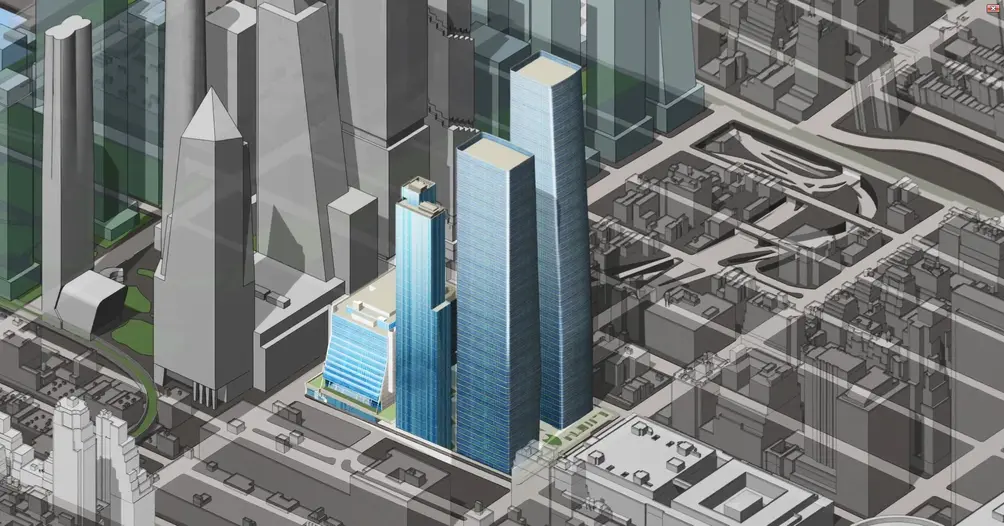 Will One Manhattan West be the tallest building Navillus has been involved in to date? What are some of the challenges of erecting steel and pumping concrete to these supertall heights?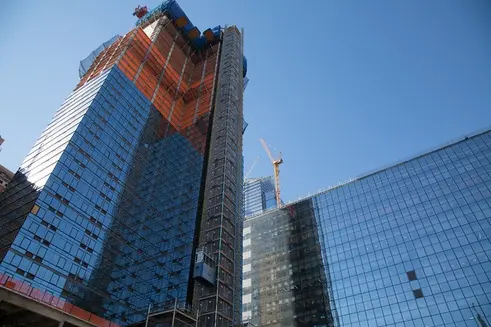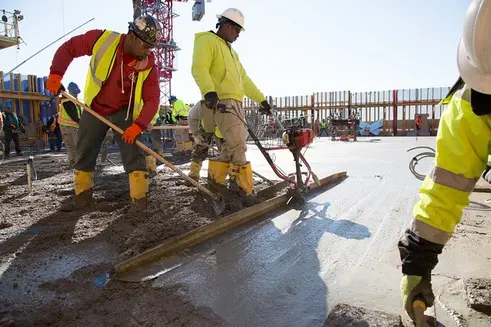 Yes, it will be our tallest. As this is a concrete core ahead of structural steel building the tricky part is to get the labor to the working floors, as the hoist will always be following below us. This is achieved by putting a small concrete personnel car inside the core that will run from the main hoist to the working deck. We also are using an internal tower crane inside the core which will climb up inside the core as the core rises. This will enable us to pick our materials from the ground and load on to the building. We will have three separate concrete operations on going. Firstly, we are using a self-climbing gantry form system to build the actual concrete core walls. We then follow a couple of floors behind with the core slabs and stairs. The structural steel contractor will be erecting the structural steel and floor deck approximately 10 floors below us. After they install the metal deck, we will install the concrete on metal deck for the office floors.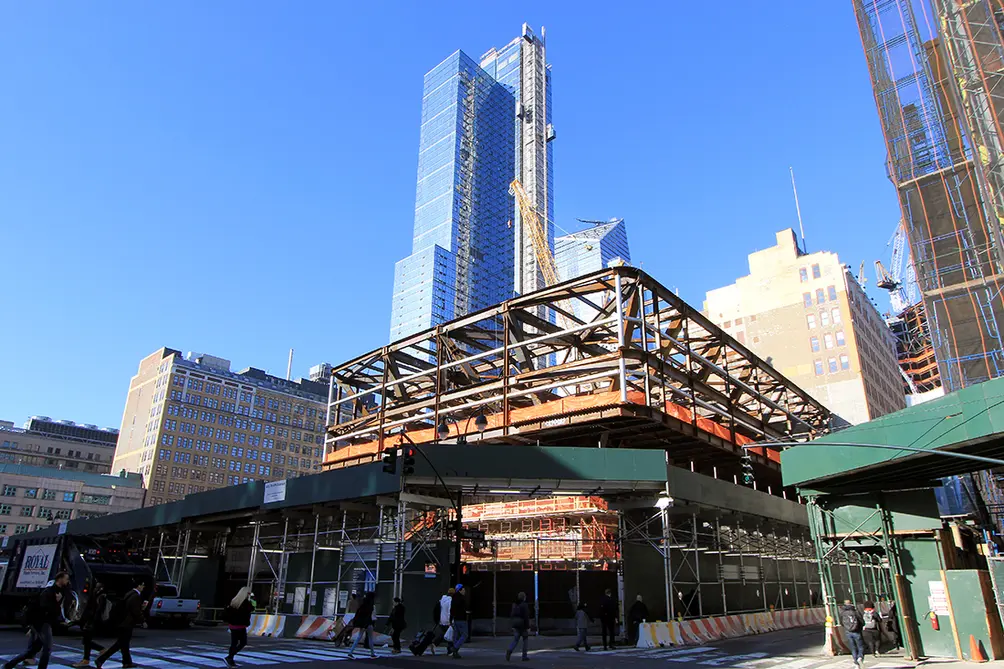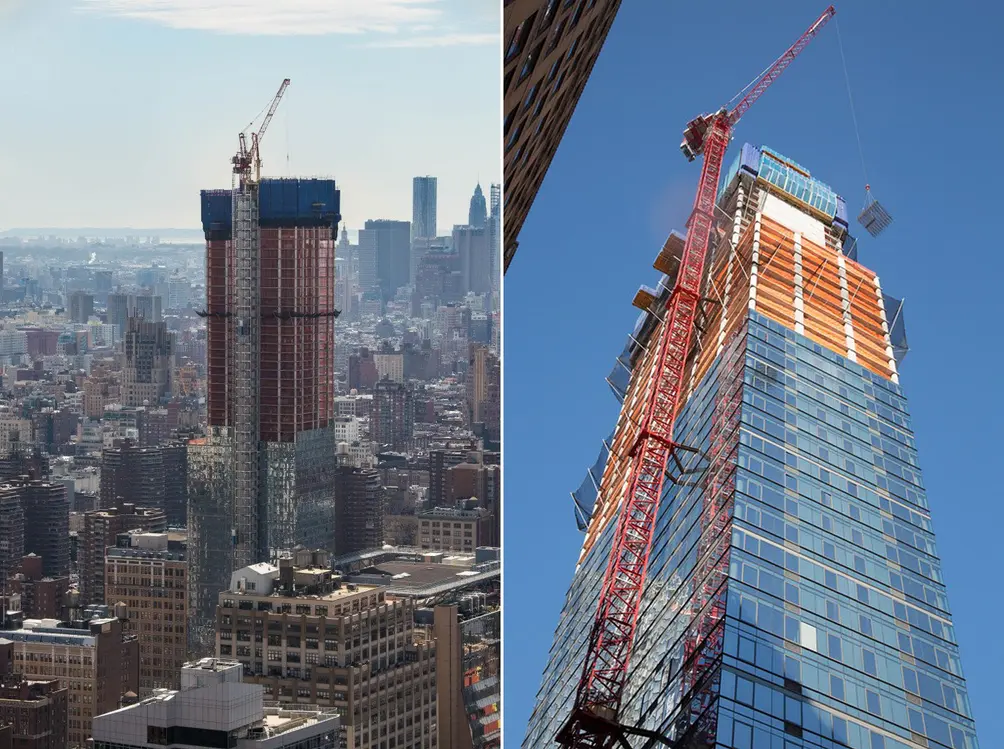 Will any recent construction innovations be used in the project?
As the building needed to be designed to cantilever over the LIRR/Amtrak/NJT tracks below, there is a tremendous amount of structural steel in the first six floors. This, along with the vast amount of rebar needed, meant that there was a great degree of difficulty with the installation of the rebar at these floors. We decided to change the rebar to grade 80 hi-strength larger bars which eliminated all the double mats of grade 60 bars. This has helped immensely with avoiding many of the clashes the rebar had with the structural steel.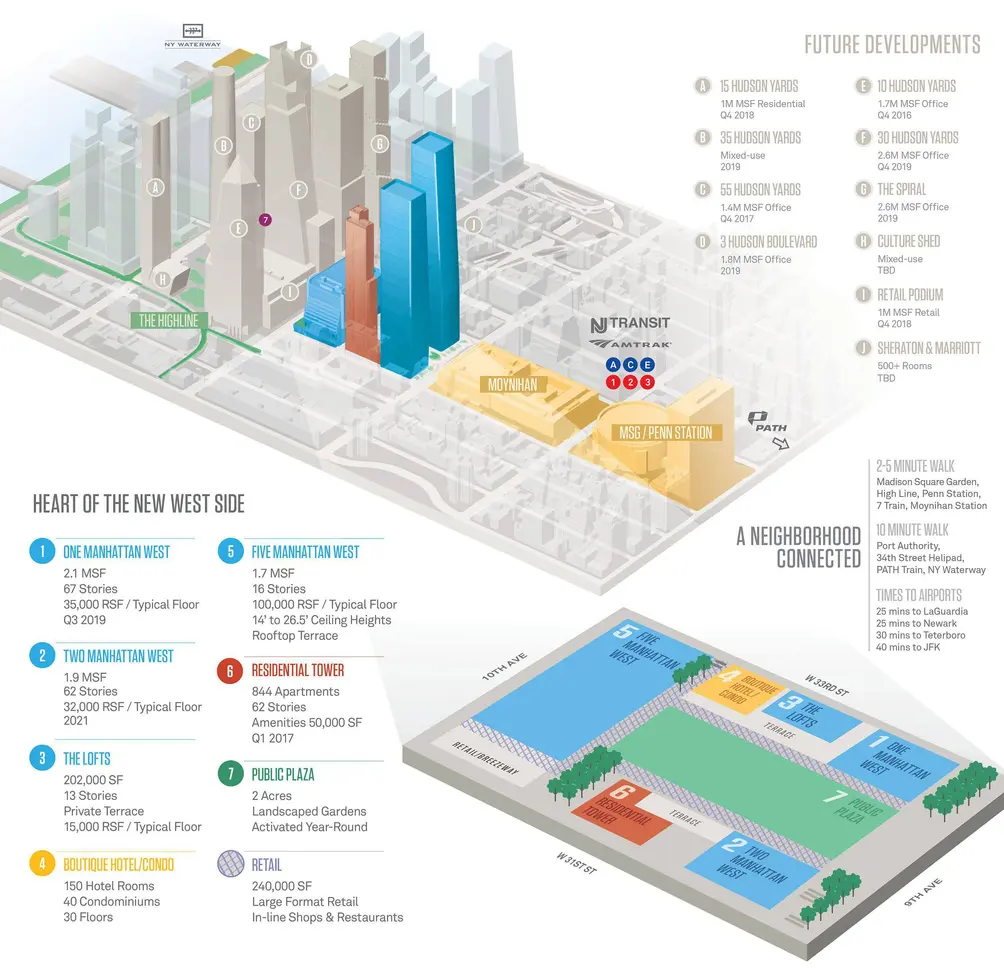 We've recently seen concrete strength of more than 12,000 PSI used within a handful of towers in New York. Is there a limit to how strong concrete can be made and how high it can be pumped?
The science in concrete is always evolving. Concrete mixes of 14ksi and 18ksi are now being used. This strength of concrete allows buildings to be build taller and slimmer, but there can be issues with constructability. The ability to pump the higher strength concrete gets more difficult and slower especially the higher you pump it up. There are things you can do the help like bigger diameter pump lines to allow it move better.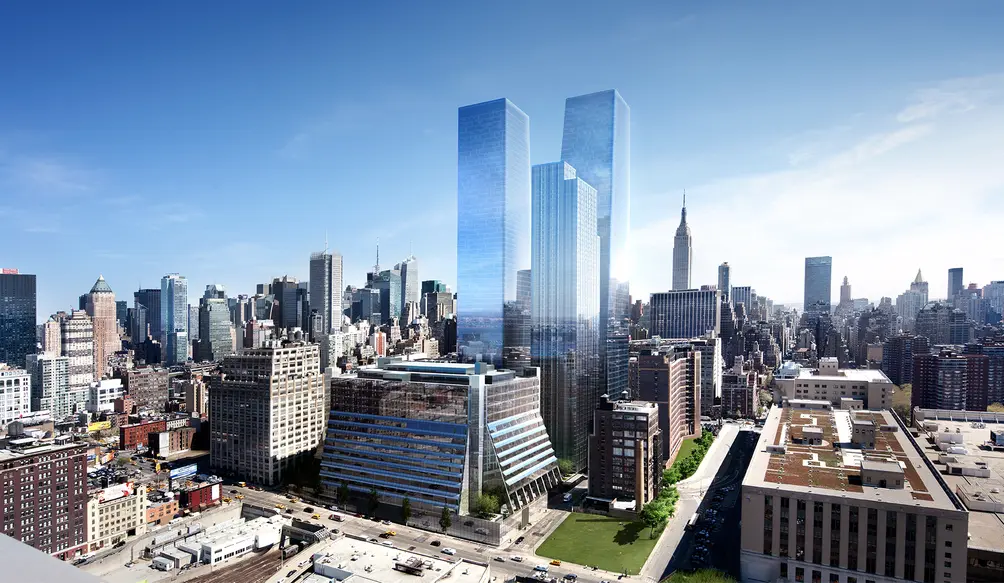 Additional Info About the Building
Book a Tour or get more information about any of these properties
Off Market Listings
Off-Market Listings
Off-Market Listings
Many apartments are sold off-market
without being publicly listed.
Contact us to learn more about off-market listings. There's no cost. And never any obligations.